This year I am resurrecting the Edspire Festive Forecast
I have not done this for years
But this year I have some many wonderful Christmas ideas
And Advent activities to share with you
That I feel that the Festive Forecast is the way
Starting with my
Top 10 Bath Toys For Babies and Toddlers
I do try to buy each of my children something bath related
Every year
Toiletries
Baths books
Or a bath toy
Bath toys are brilliant
As they can also be used for water play
We always get lots of use out of our bath toys
This year I have a new niece arriving
I hope that she will have a Shnuggle bath
To splash and play in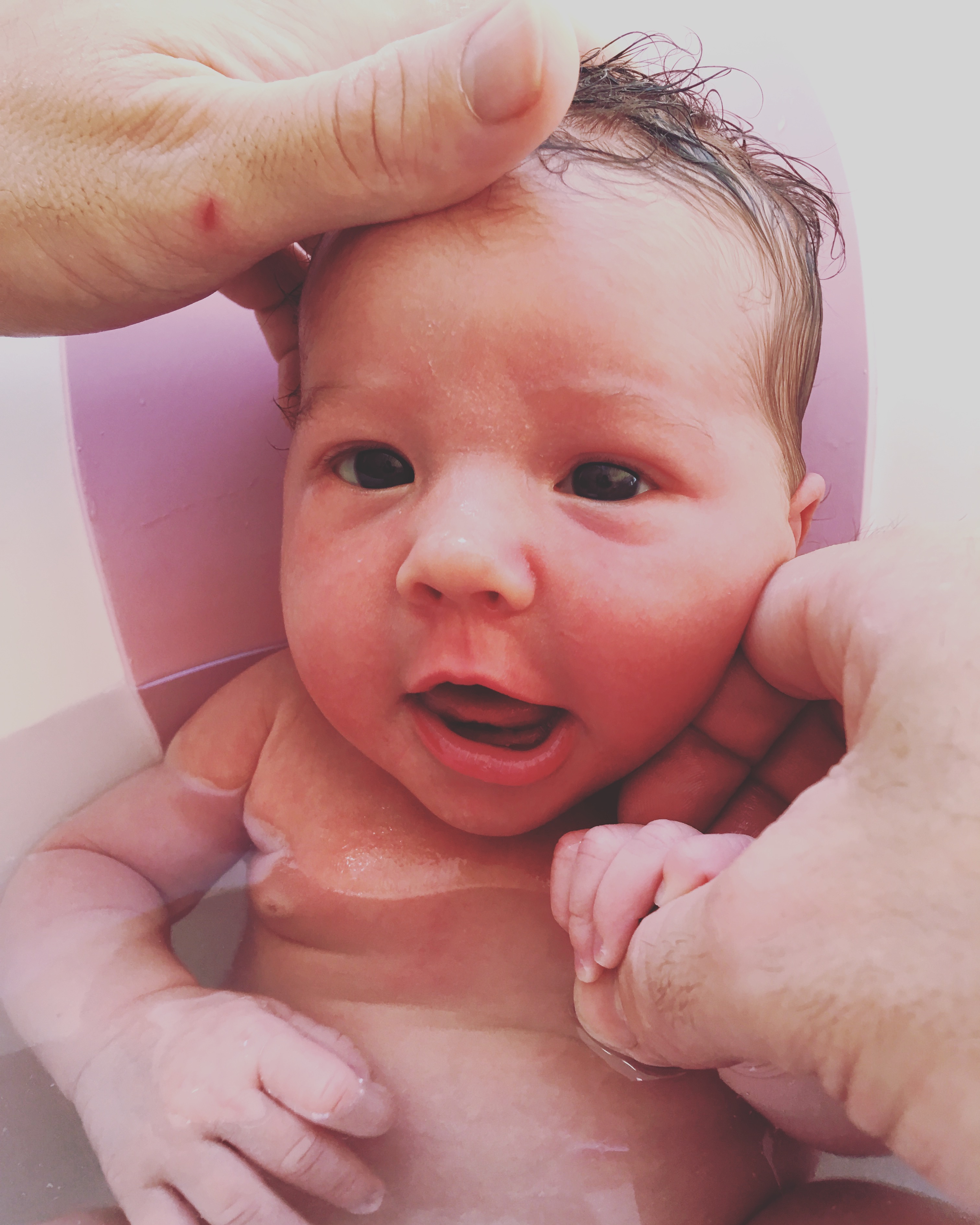 And I am sure she will have an abundance of beautiful bath toys
Play in the bath is such a special way for parents and siblings to bond with their baby
And babies are never too new to enjoy sensory play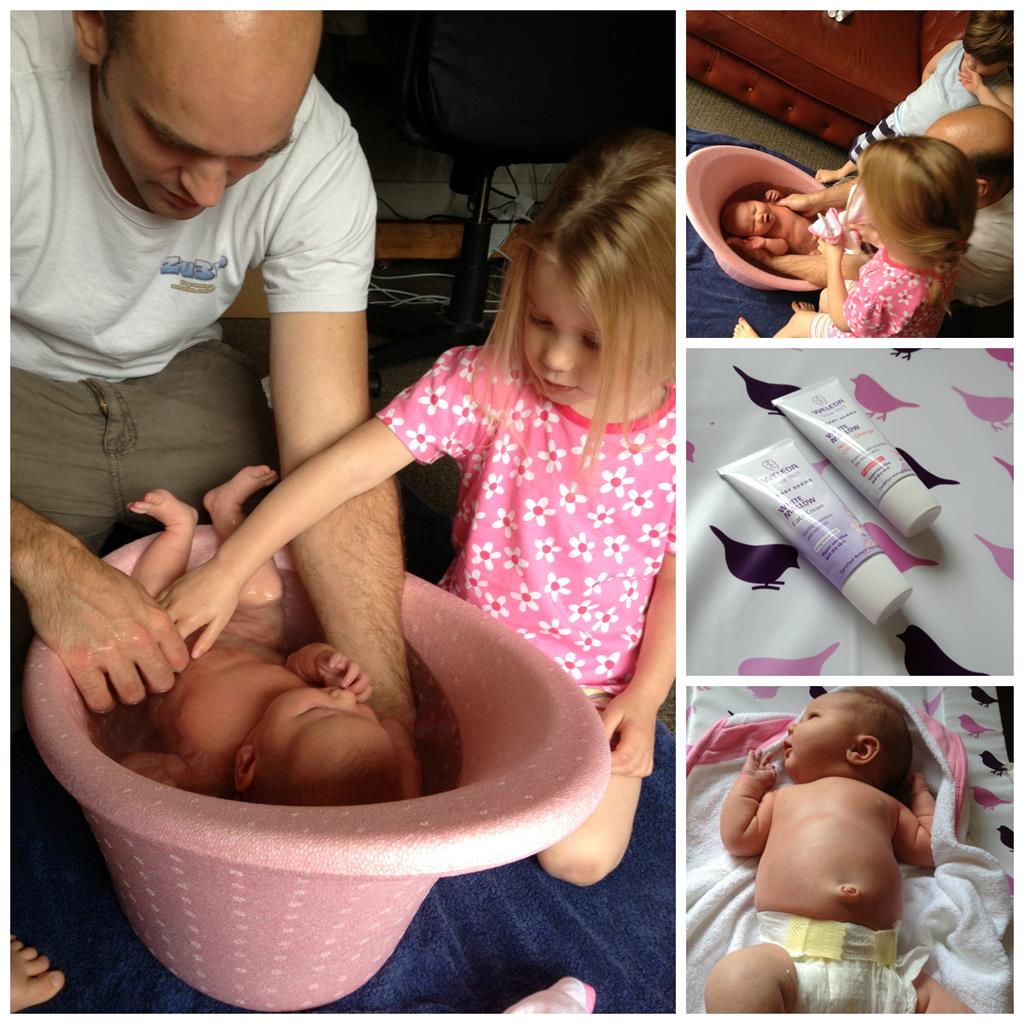 Here are some toys to have a look at for the little ones in your life
New Babies
A fallen star to bring some magical sparkle to your baby bath time. This light up star bath toy from Shnuggle is truly beautiful and will grow with your baby. I think Edie might find one of these in her stocking this year.
This shining star from Shnuggle is perfect for little hands and curious minds. Wishy features a soft light and texture to support newborn sensory development and with 3 parts to pull apart, play and connect, is the perfect bath toy to support coordination and play as baby grows. Lots of scooping and pouring with a gentle baby safe light make this perfect for play in the Shnuggle bath in front of the fire on dark evenings.
A lovely stocking filler for babies of all ages.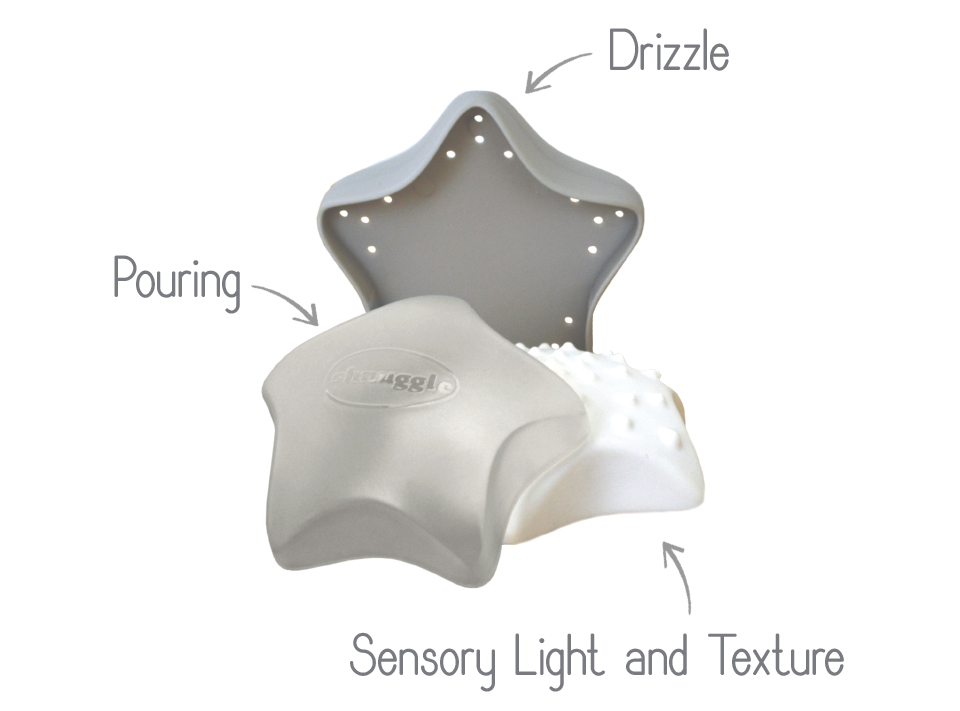 A beautiful polka dot duck for bath time. Handmade in Spain using natural rubber, he contains no nasties for your little one, and is soft and squashy for tiny hands to hold. 100% safe to play with in the bath, even for teething little ones who want to chew!
Perfect for peekaboo with baby and a super size for a stocking filler this Christmas.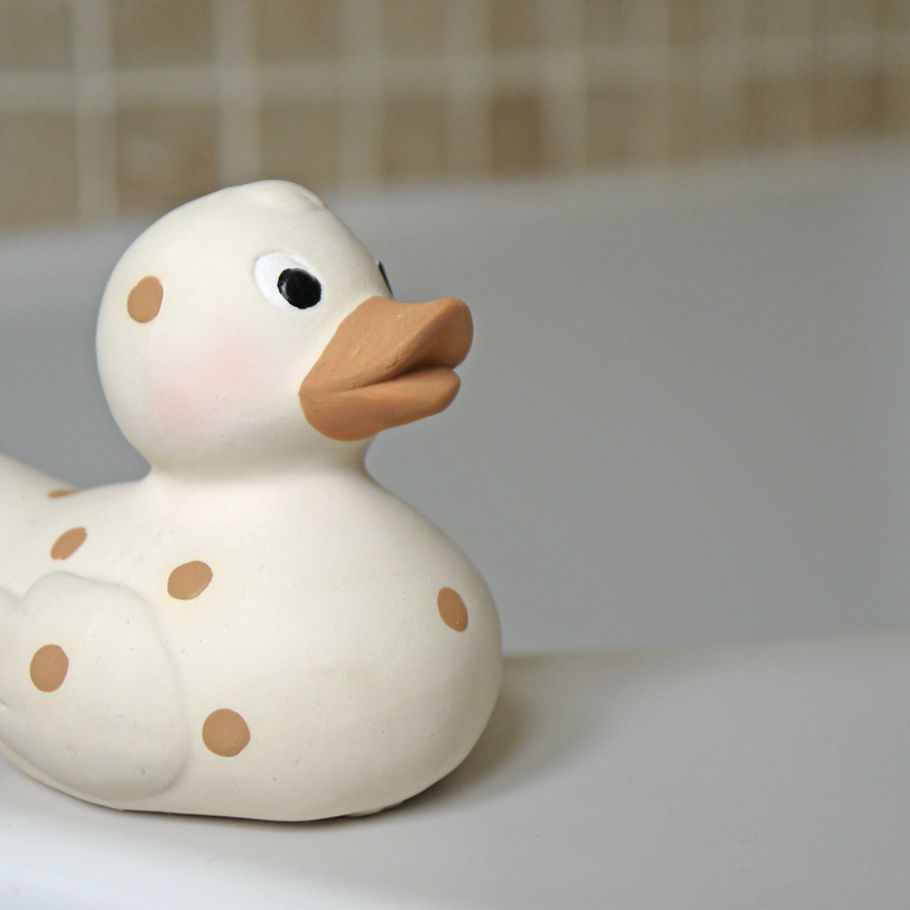 Skip Hop Dunck, Float and Pour
Three stacking birds that can be used for floating on the water, dunking under the water, scooping and pouring.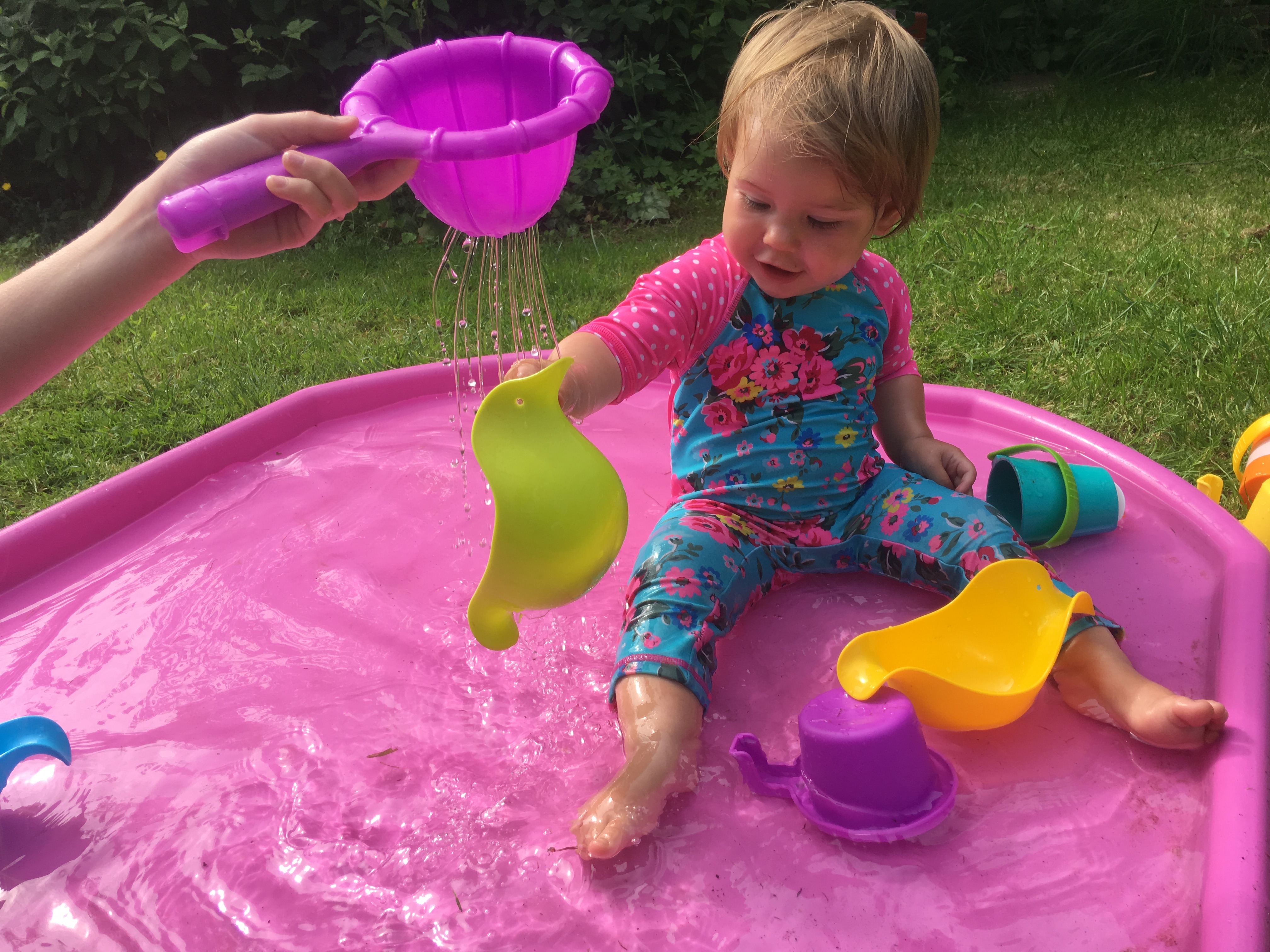 So many ways to play in the bath or at the water table.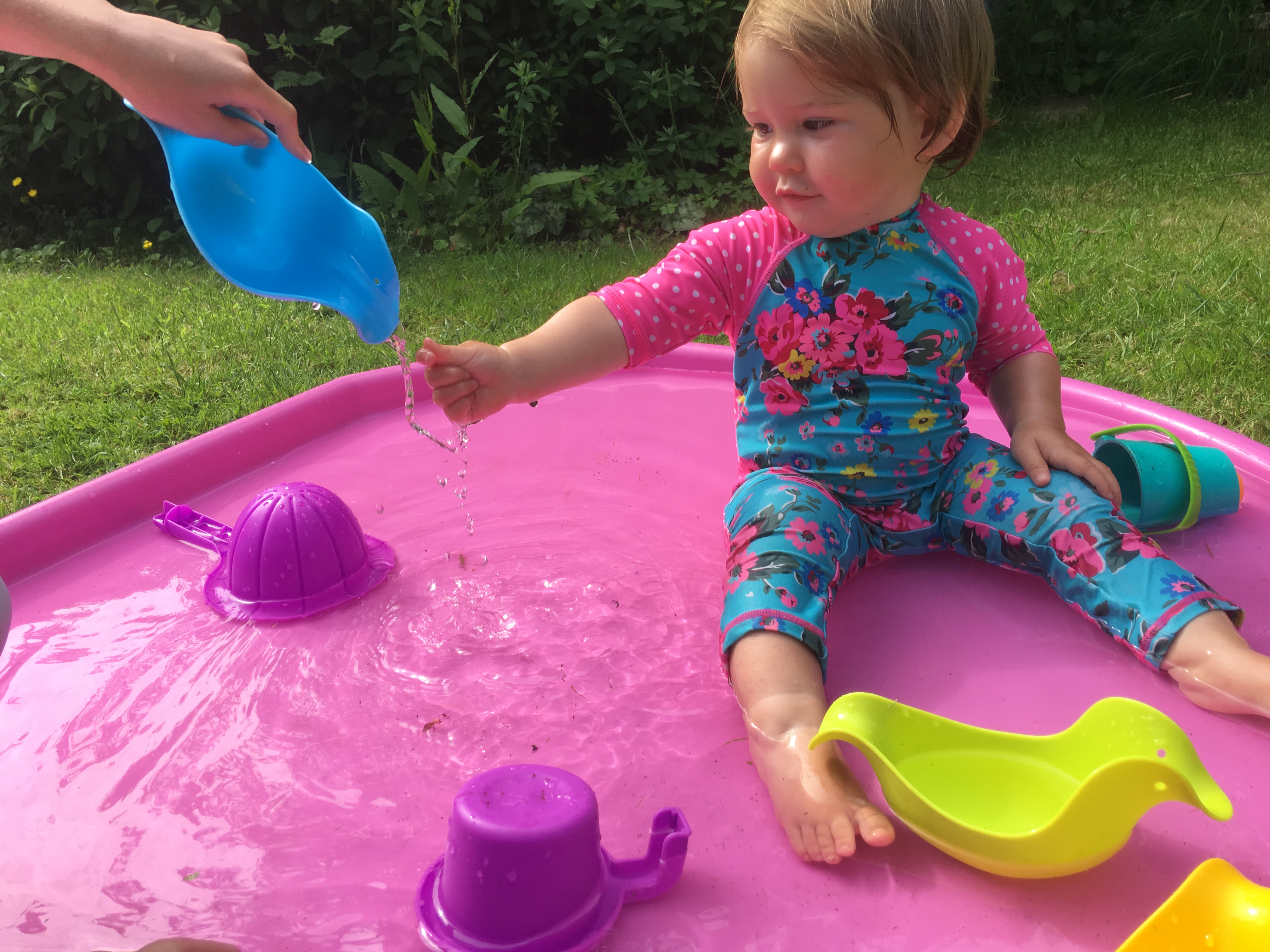 We have had these for about six months and all the children love playing with them.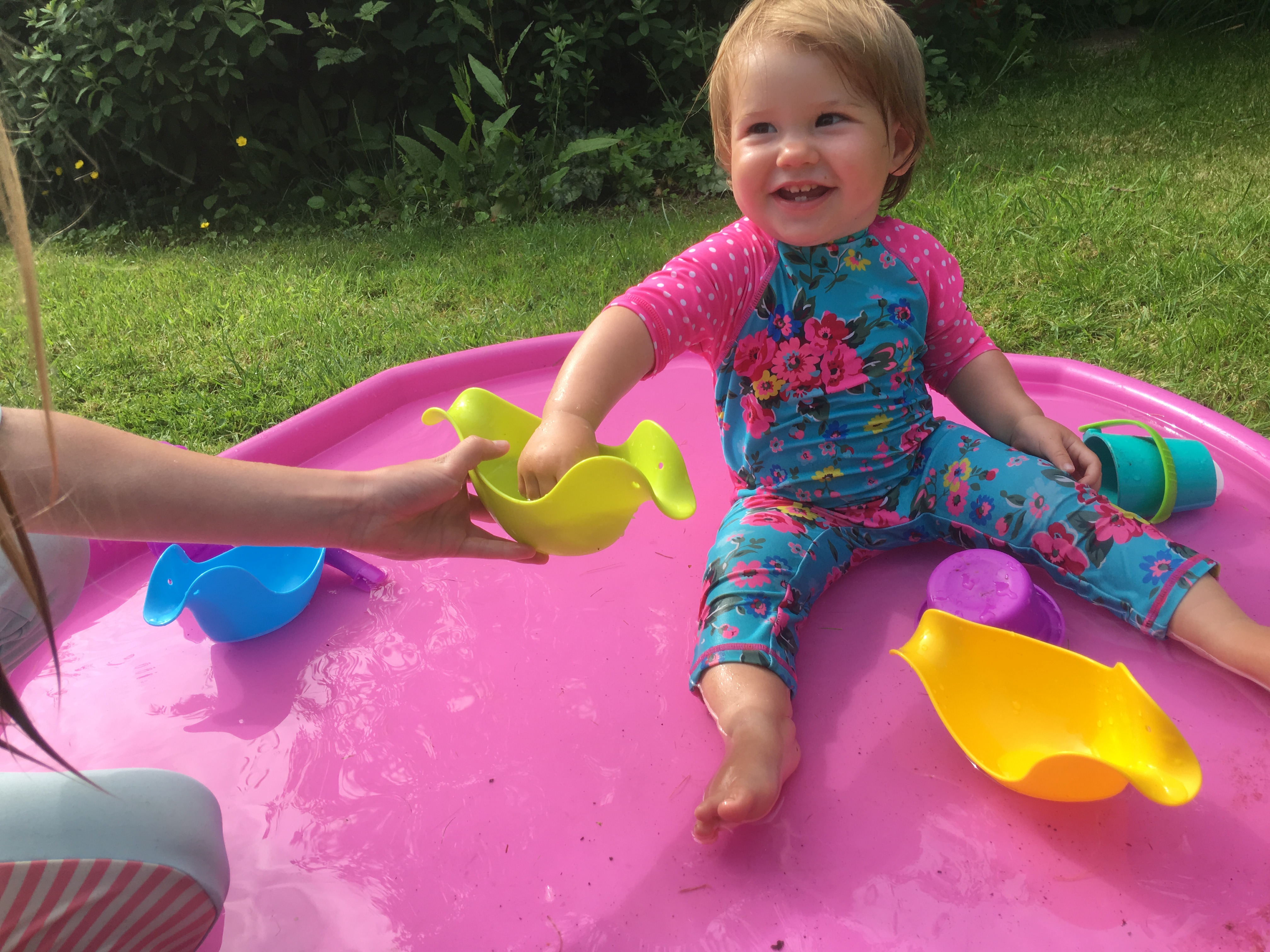 Suitable from birth for gently pouring water over baby and rinsing off any dirt or bubbles from baby.

Older Babies
This is such a great bath toy with so many different ways to play. Brightly coloured and built to last this is perfect for older babies to learn through their bath time play.
Little ones learn about cause and effect through playing with this collection of toys and can develop their motor skills. This bath toy is suitable from 12 months+ and features four pieces that attach to the side of a bath with suckers. It includes a funnel, which makes the watermill go round, and a toy tap that can be turned to send water cascading back into the bath. The scoop will also help them learn about water flow. Each toy can be removed from the bath bar, for independent play, making this a great versatile bath toy.
I think all my children aged 1 to 8 would LOVE exploring this toy making it great value for money and fun for all the family.

This very cute teddy and umbrella stacker set from Hape is great fun.
You have to balance teddy on the platform and then stack the coloured umbrella canopies. Great toy for learning colours, thinking about size and ordering and some basic counting.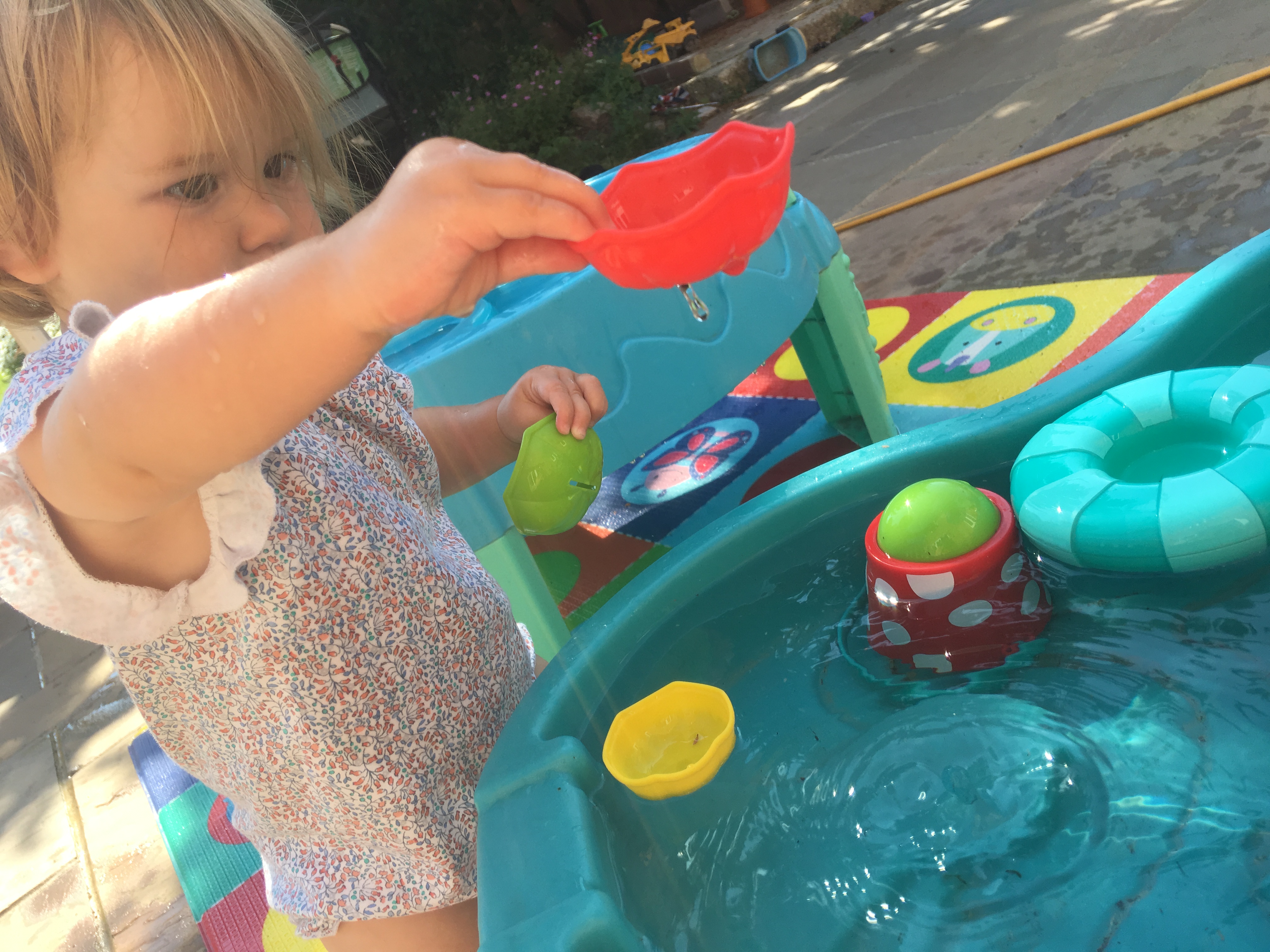 The stacking toy is great for scooping and pouring in the bath and at the water table.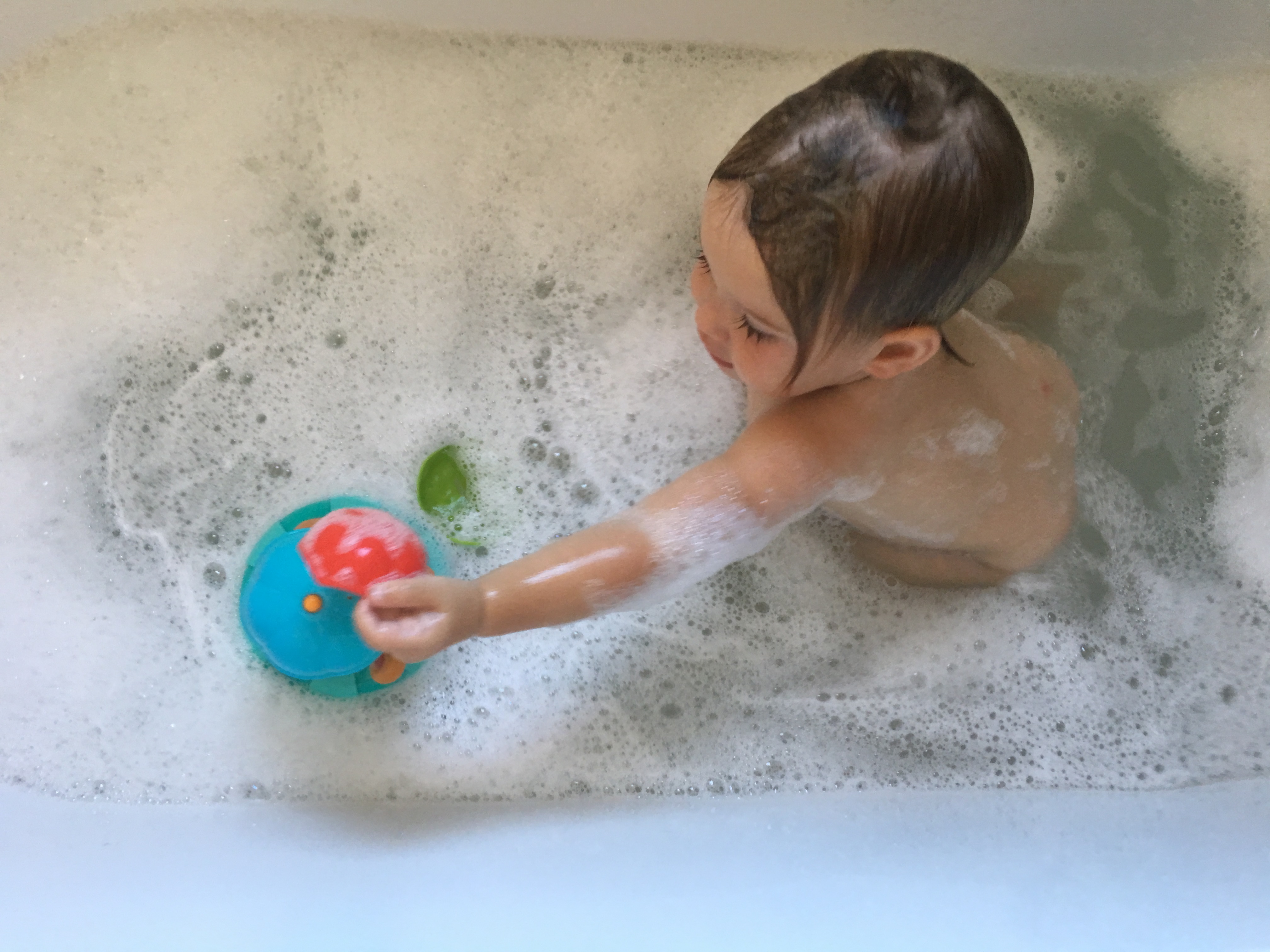 We have had great fun exploring this colourful toy over the last few months and it is still a firm favourite with all the children here.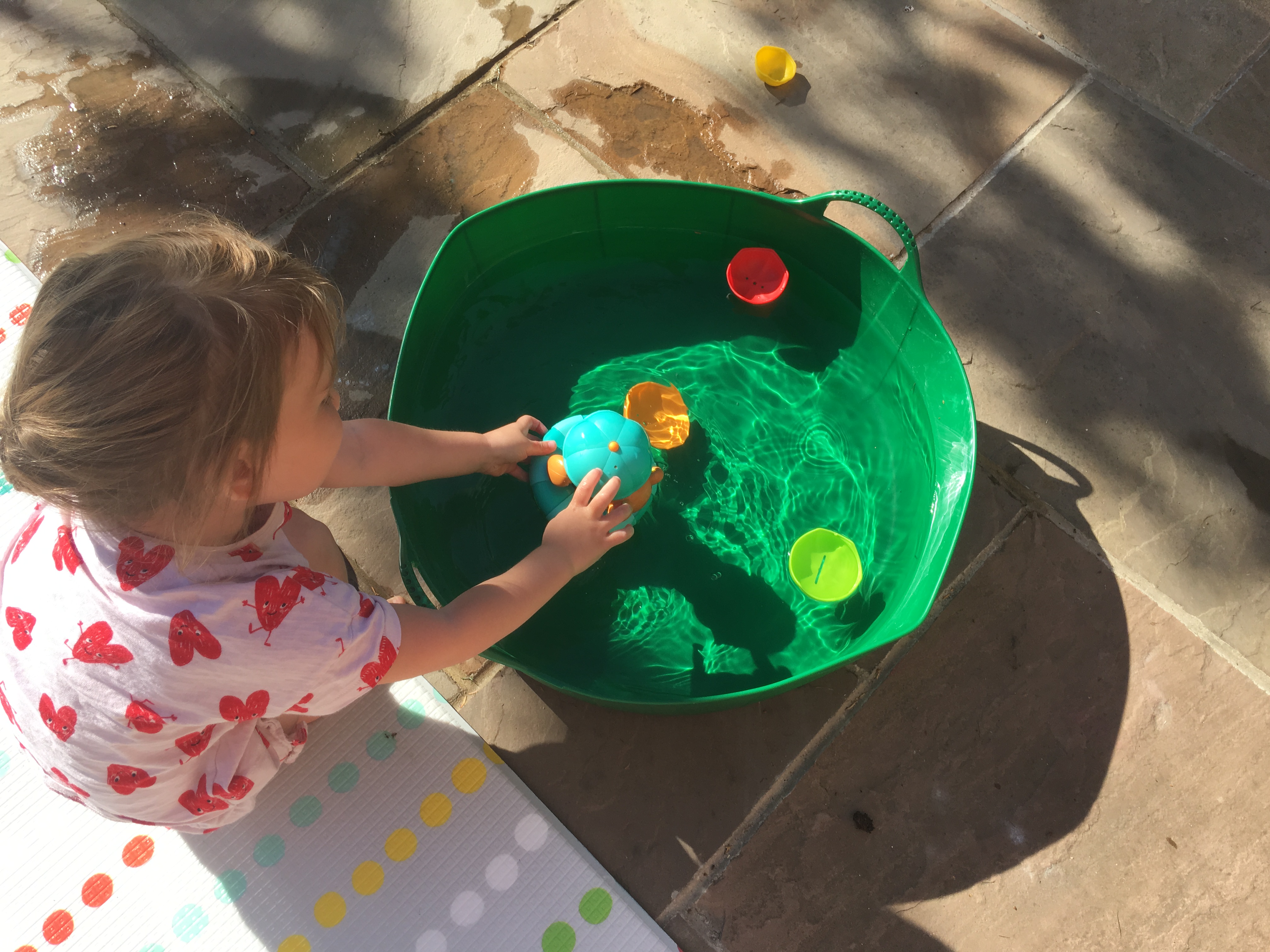 It is great for developing fine motor skills and encouraging creative play and storytelling.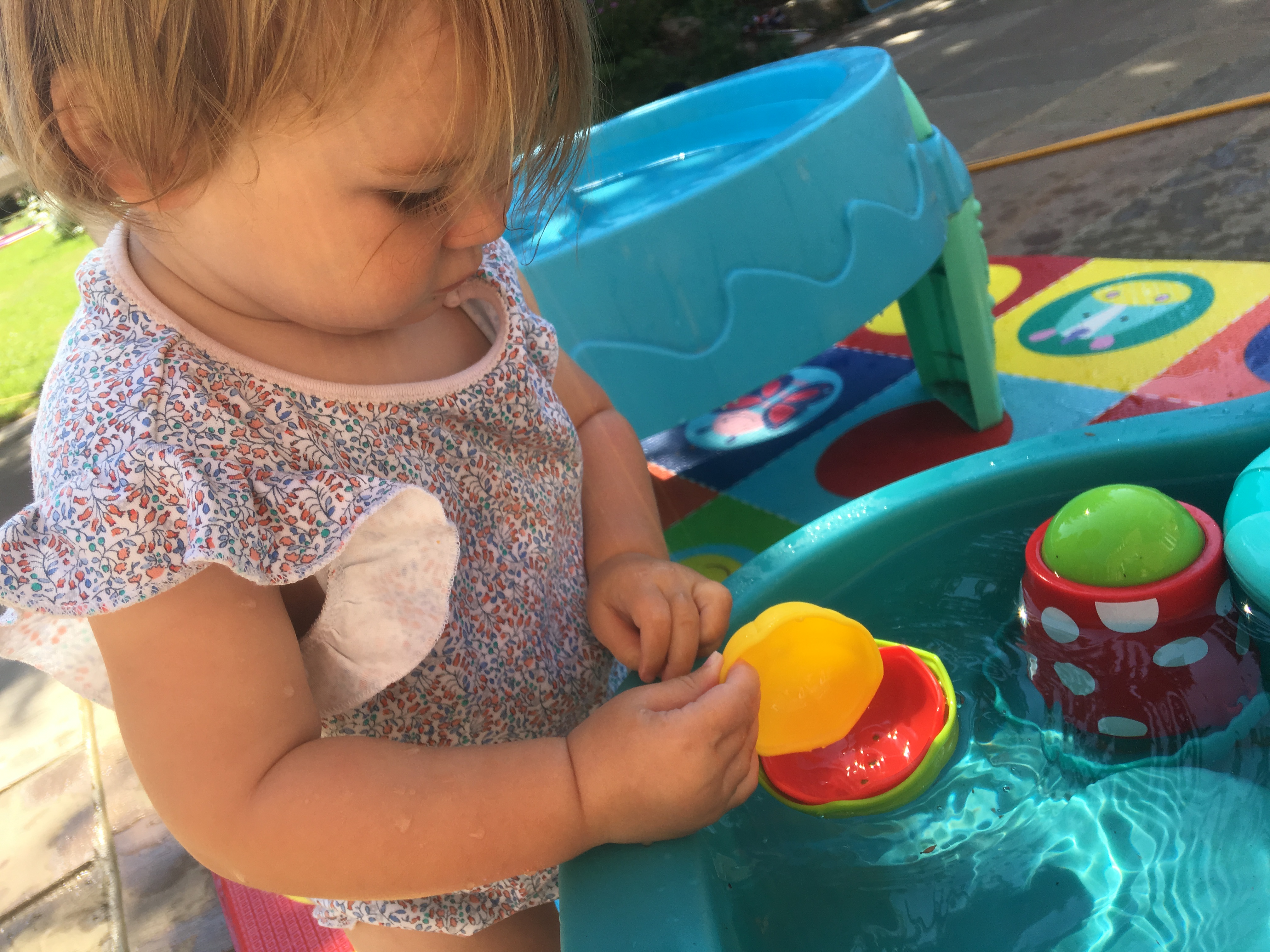 This set of three buckets is great for water play
Each bucket has a different bottom for the water to flow out of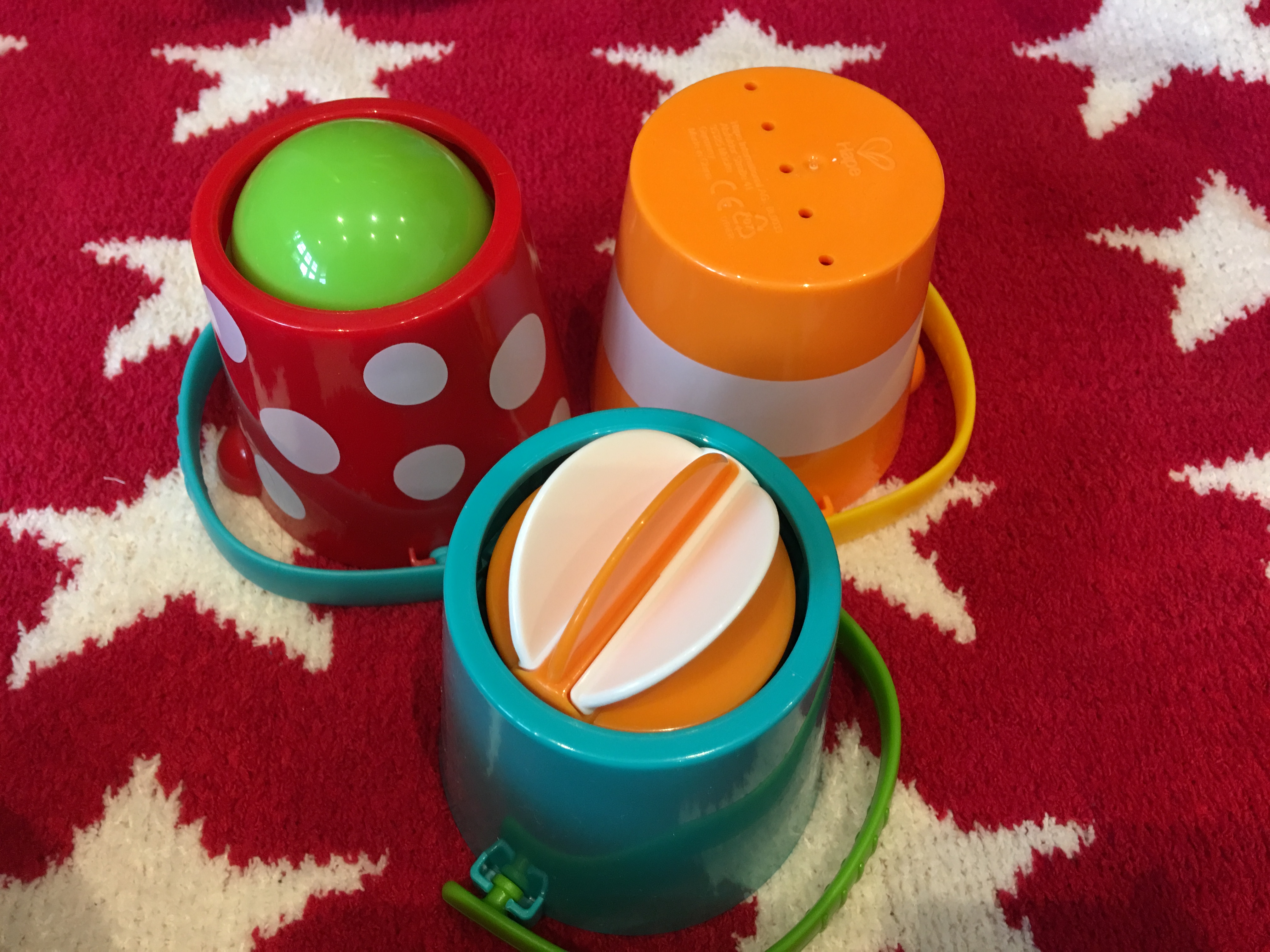 They are great for exploring cause and effect
Perfect fiddle toys for little fingers
In and out of the bathtub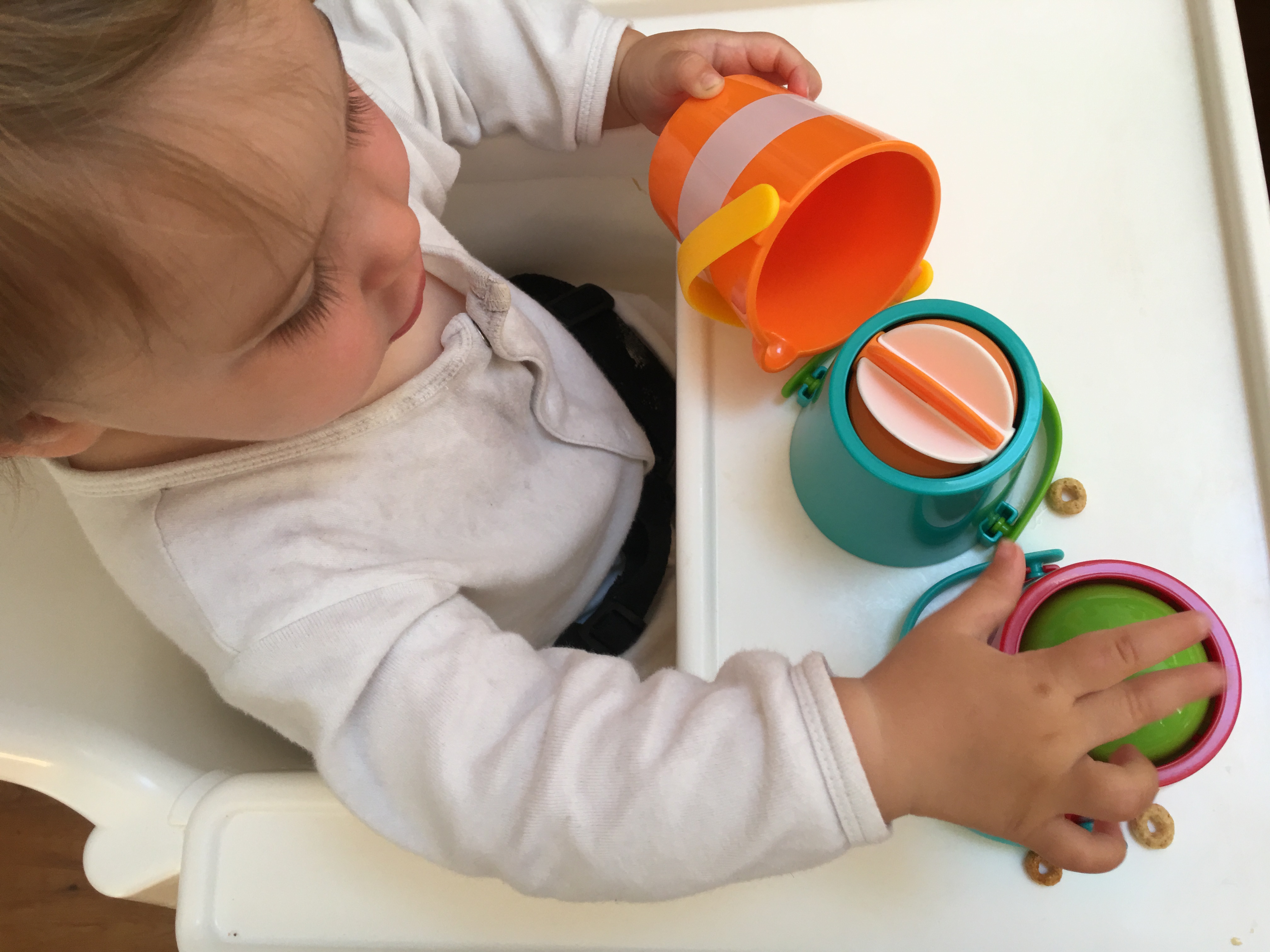 We love the bright colours and bold patterns too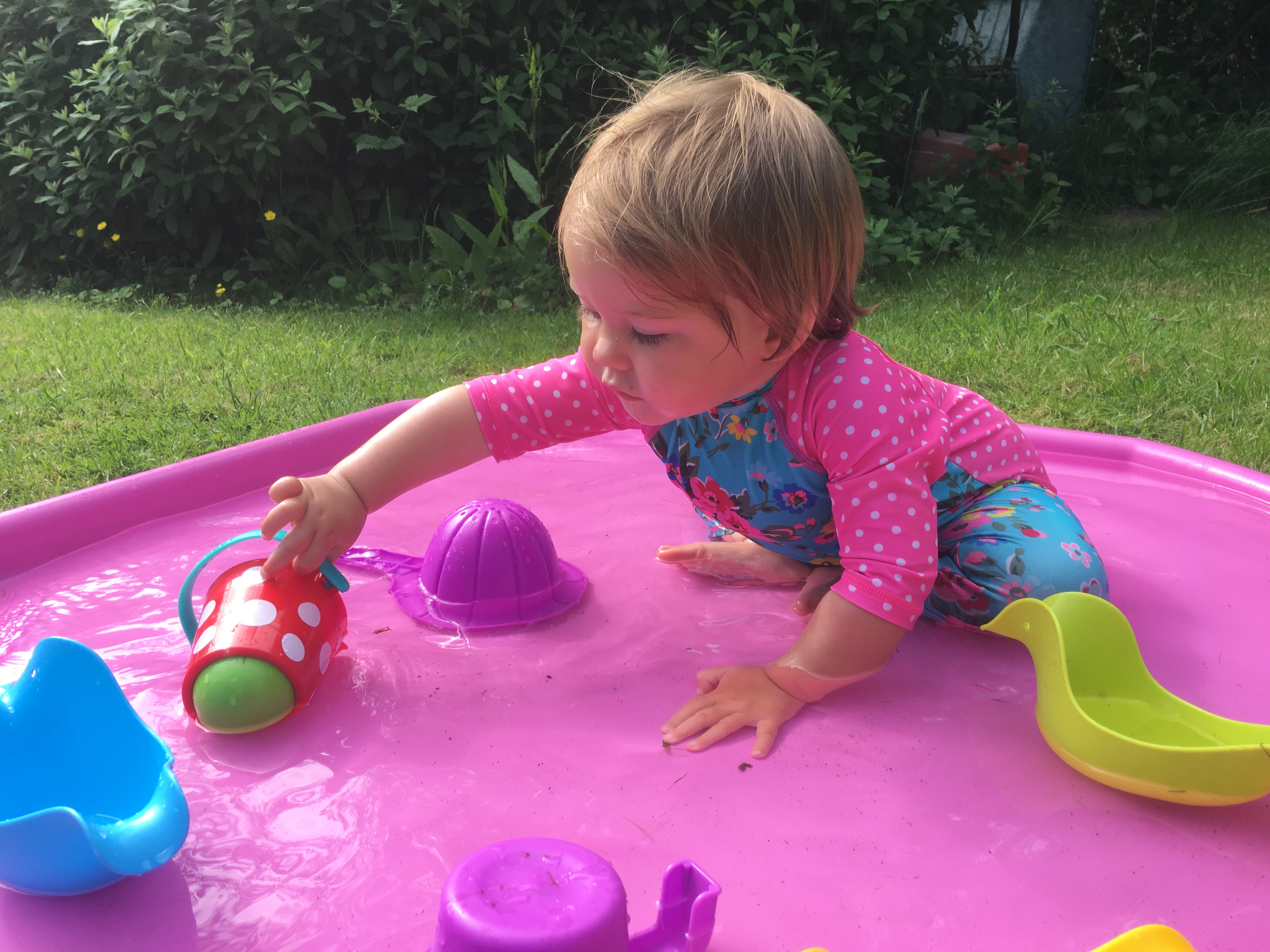 Toddlers
Three floating ducks that fit in the palm of your hand. Perfect for the bath and for water play. Perfect for imaginative play and acting out nursery rhymes. These are very pretty and I love the colours. Would look great out on display in the bathroom.

Now this looks like an awesome bath toy
Sold through Kidly
Designed to encourage open ended play during bath time. The Fat Brain Toys Quack Stack encourage toddlers to fit the colorful, uniquely-shaped duck pieces together on top of the wobbly suction-cup feet. They can pour water over the spinner and the duck's wings will flap. Alternatively, tots can take it apart and put it back together for construction play, or learn about balance by letting the duck float freely through the water. So many possibilities, so much fun.
I want one!

Squeeze some STEM into bath time
With these pipes that can be connected
Experiment with water flow
Explore cause and effect
Have a whole lot of fun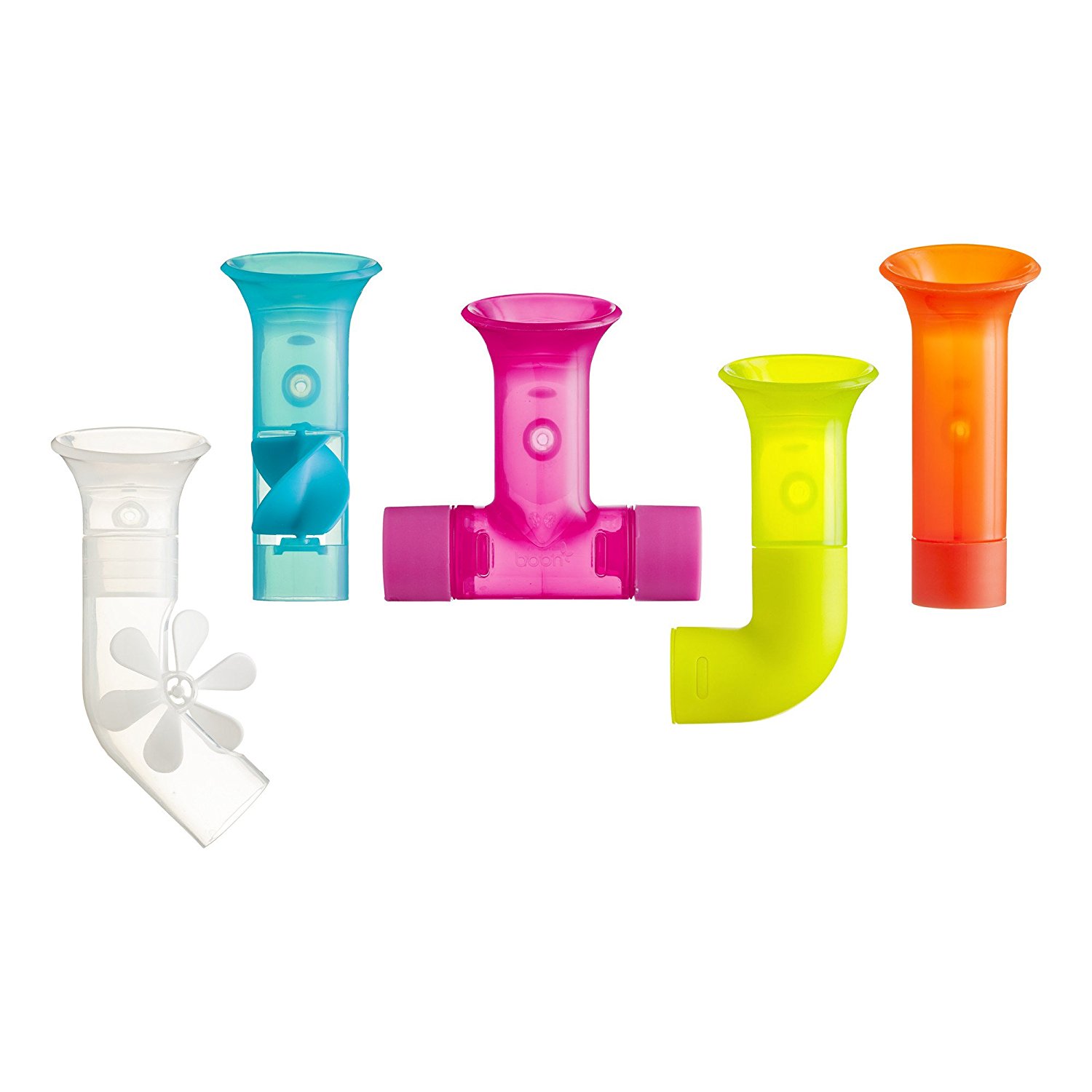 Boon Jellies
Stackable suckers
Jellies without the sting
Construction
Connection
Learning through bath time play
These would be great fun in a tuff spot or water table too
So much potential for play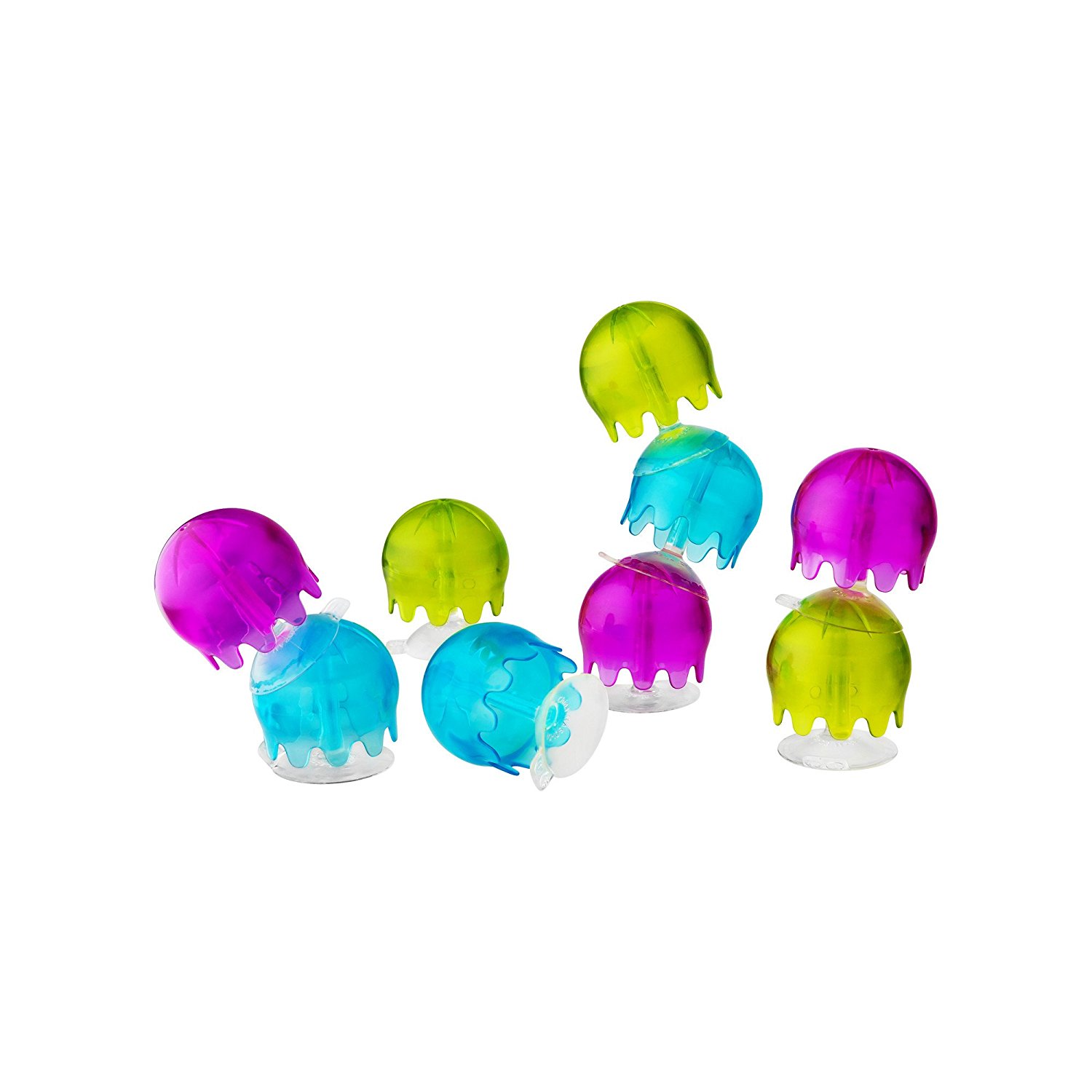 There are lots of great bath toys on the market this year
My children love to play in the bath
The 8 year olds as much as the baby
Think we will definitely invest in some pipes and cogs or gears
And a Wishy for Edie
So we can remember Baby Tilda in our play
Have any of these bathtime beauties caught your eye?
This is a collaborative post