Stick Man is returning to The West End
And you could be there!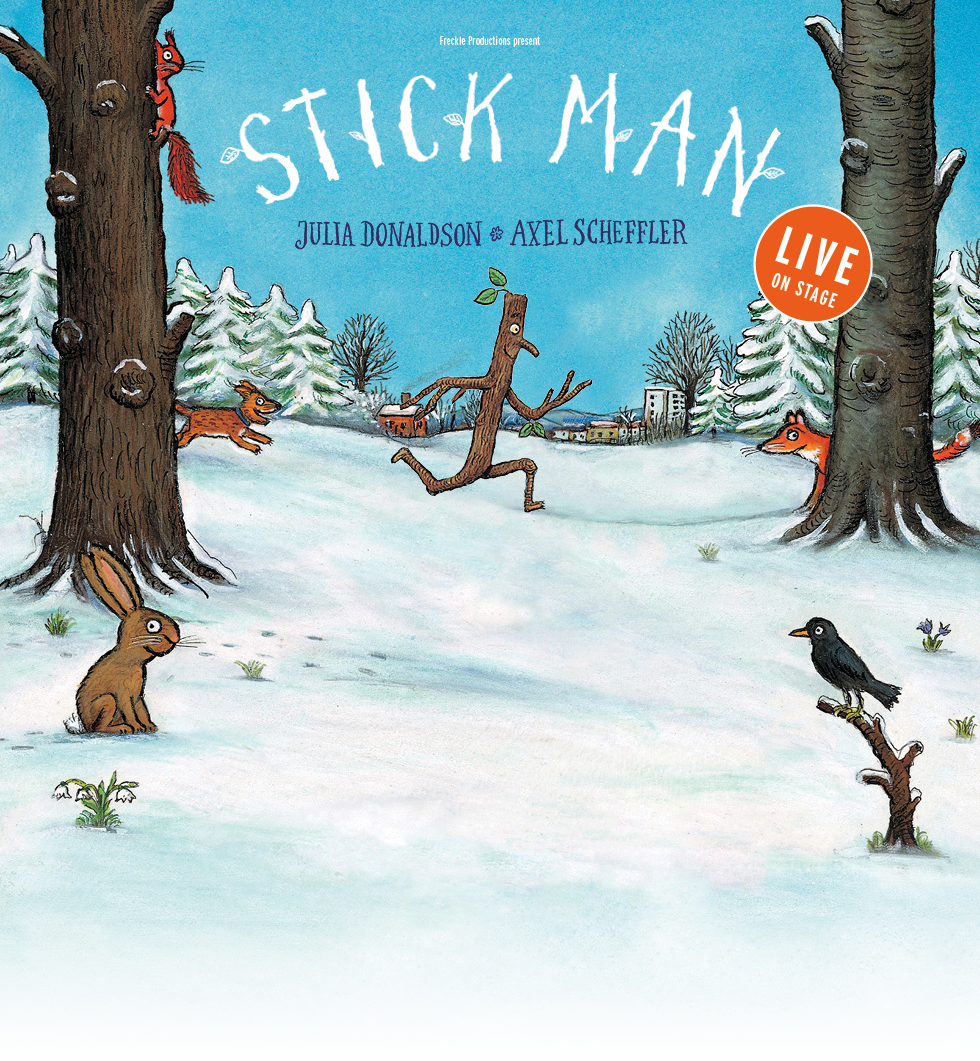 I have a family ticket (4 seats) to giveaway
Along with a very special 10th Anniversary Goody Bag
The treasured Julia Donaldson and Axel Sheffler book
Is 10 years old this year
This is one of our favourite books
We read it all year round
But especially enjoy it through autumn and winter
We have loved the story and the BBC animation
And are very excited to be going to see the theatre show
In just a few weeks time
As a parent and a teacher
I find Stick Man to be such a rich resource
The perfect picture book
To inspire learning through play
As a family we loved exploring our local Stick Man Trail
As a teacher we used the story to inspire poetry writing
Which led to the making of this animated movie
With the awesome Zu3D
I am very excited to see how the story has been adapted for the stage
Stick Man opened at Leicester Square Theatre on Saturday 20 October 2018
for its 8th annual West End season
Celebrating the 10th Anniversary of the book
The show is on until Sunday 6th January 2009
Tickets would make a wonderful Christmas present
Or an excellent Advent activity
What starts off as a morning jog
Becomes quite the misadventure for Stick Man
A dog wants to play fetch with him
A swan builds a nest with him
And he even ends up on a fire!
How will Stick Man ever get back to the family tree?
Packed full of puppetry, live music and funky moves
Stick Man is a touching, funny and utterly original adaptation that will delight all ages
I will be taking all four of my children
Aged 1 to 8
I will be reviewing the show on the blog
So do pop back to see how we get on
In the meantime
Why not try to win a family ticket of your own?
The full prize is a family ticket to the show
On your chosen date
Along with a goody bag which includes
A 10th Anniversary annual, a DVD of the BBC animation, and a plush toy
Good luck!