Last night
Esther, William and I were invited to The Marlowe Theatre
In Canterbury
To be among the first to see this year's pantomime
Oh my goodness me!
It was amazing
From the moment we entered the auditorium
The atmosphere was electric
The whole place was buzzing
Everyone was so excited to be there
As the lights went down
Before the curtain came up
The aisles were filled with dancers
Getting the audience to clap along
To a fabulous instrumental song
Ensuring we were all whipped up into a frenzy
Ready to meet the Fairy Godmother with rapturous applause
From those first magical moments
The WOW moments just kept on coming
Starting with one of my personal highlights
Mister Maker doing Robbie William's
Let Me Entertain You
Right before my eyes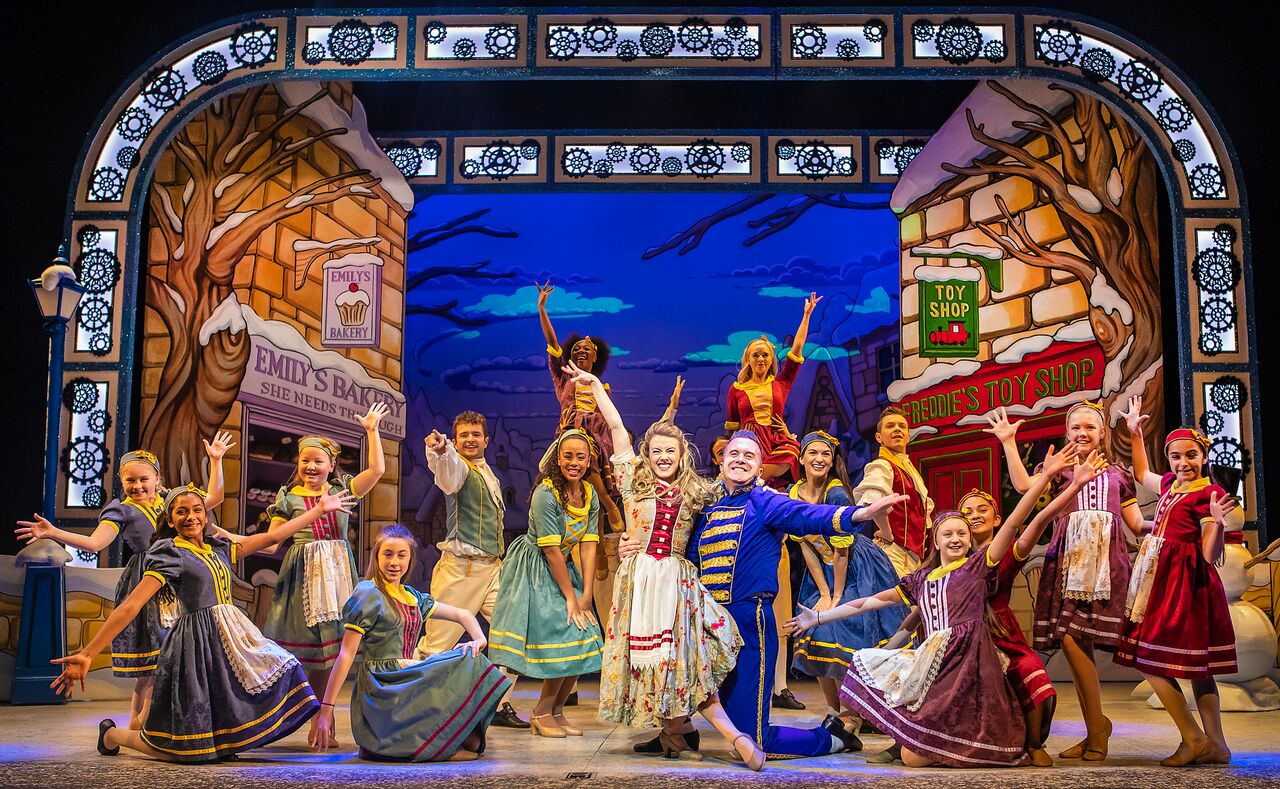 I was super impressed with Phil Gallagher throughout the whole show actually
He made us laugh and cry real tears with his wonderful portrayal of Buttons
He really was incredibly good and Esther, William and I loved interacting with him
And all the fantastic actors in the show
The pantomime was high energy and fast paced
Filled to bursting with slapstick humour and jokes
We LOVED The Ugly Sisters
They were the baddies
Brilliant baddies
With awesome comic timing
A wonderful way with words
And a lovely warmth about them
Even though they were the baddies
Their costumes were truly fabulous
And their antics made us laugh so much
You have to love these two panto gems
It's the law!
Aren't they brilliant?
Me me me me me me me!!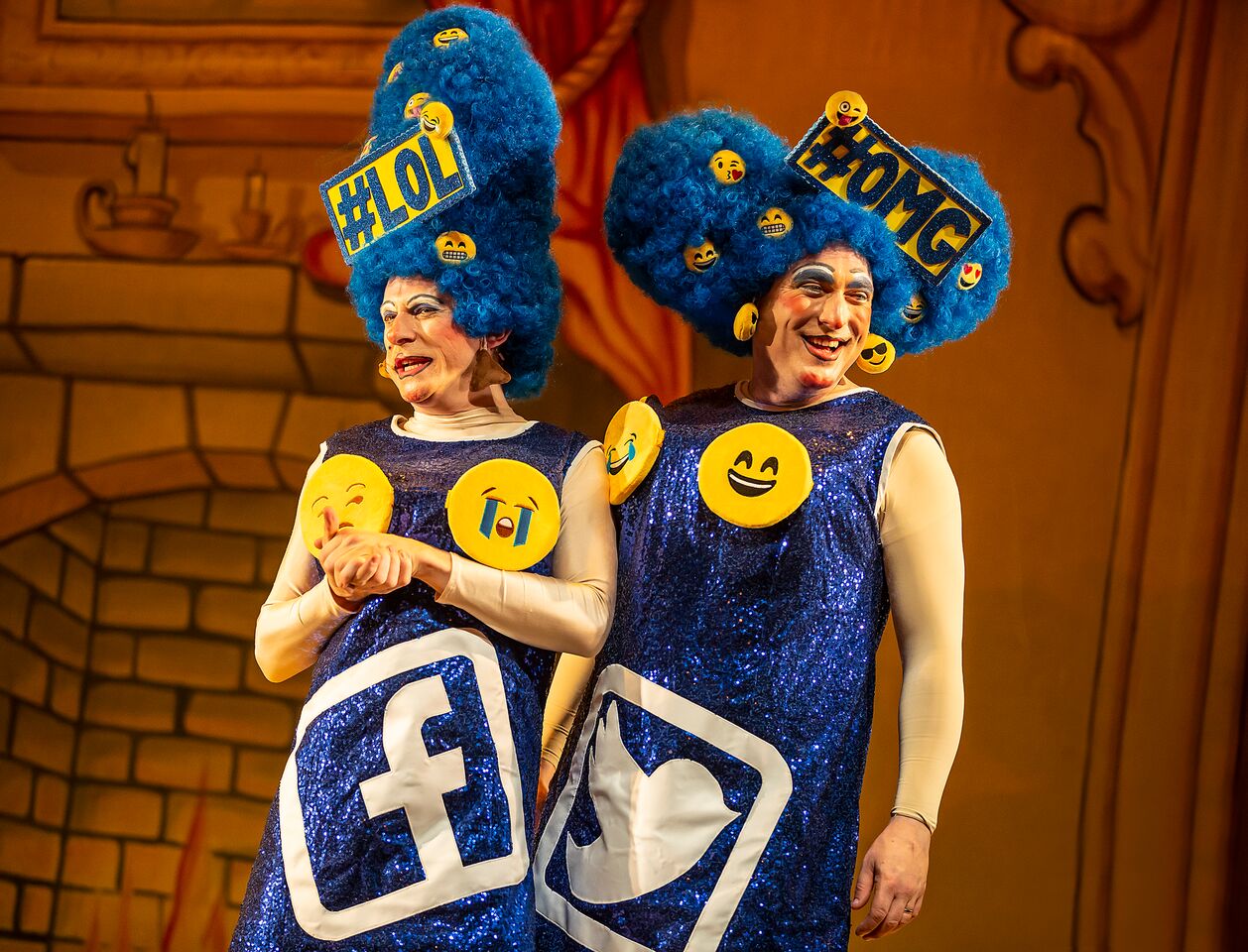 Cinderella was a strong character in this version of the story
The song choices for the female lead were perfect
Esther's highlight was Cinders and the ensemble singing This is Me
From The Greatest Showman
Cinderella was played with guts and gusto
A magical singing voice and awesome dance moves
Esther also loved 8 year old Muriel
This little girl was showing young performers how to own a stage
And totally steal the show
Esther kept saying to me, 'Mummy, I want to be that girl'.
She was hugely talented and supremely confident
We think she will go far!
The first half of the pantomime ended with Cinderella
Changing from her rags to golden gown
Which Esther told me made her look like Belle rather than Cinderella
The dress was soon outshone though
By two of the cutest miniature white ponies we have ever seen
Pulling a real life princess carriage
Ready to take Cinderella to the ball
Amid a beautiful snow storm
That fell upon us all as the act came to an end
It was truly magical
The stuff of fairy tales!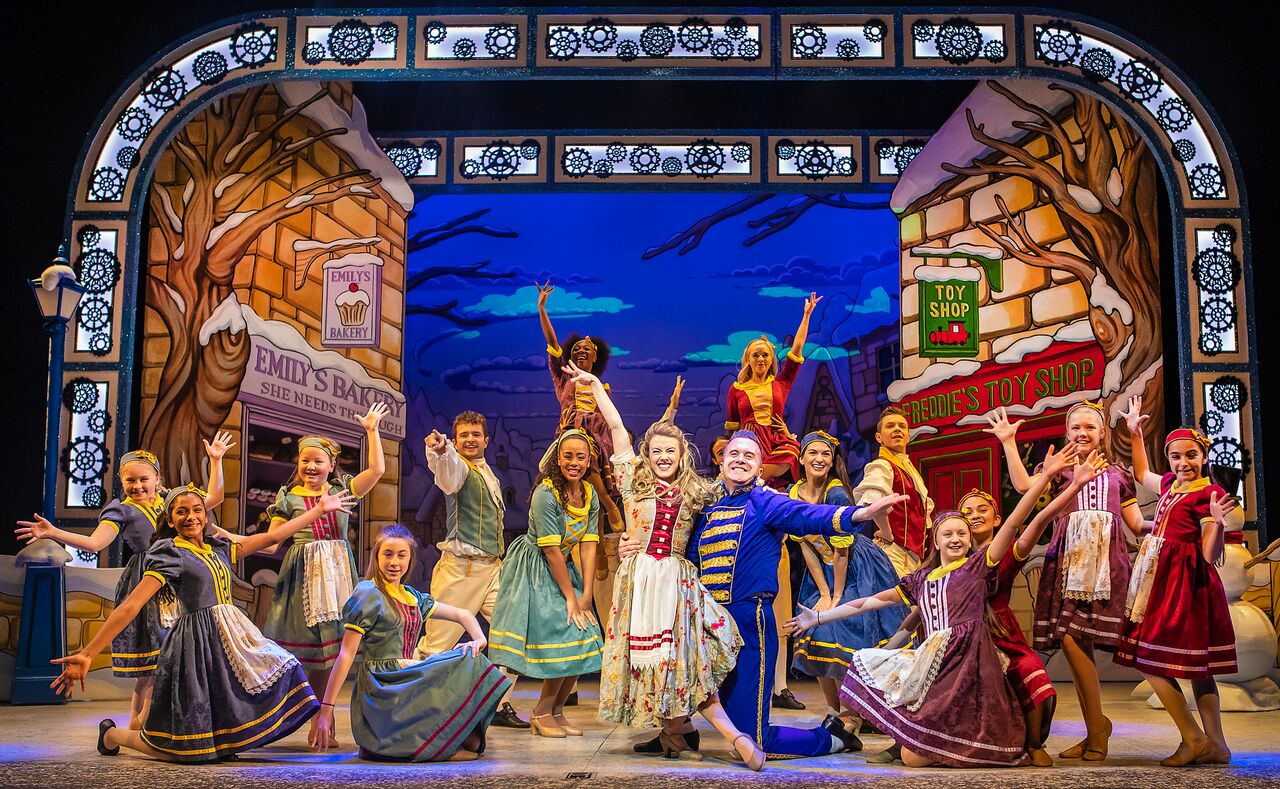 The second act saw many of us being taken back to a misspent youth
And dancing along to Will Smith's
Boom! Shake The Room
I sang my heart out
Waved my arms in the air
I did not care
It was a real highlight of the show for me
Harry Reid was awesome
And so was 8 year old Muriel ad her rapping!
Once again Esther was tugging on my arm
And saying 'Mummy Mummy, I want to be that girl!'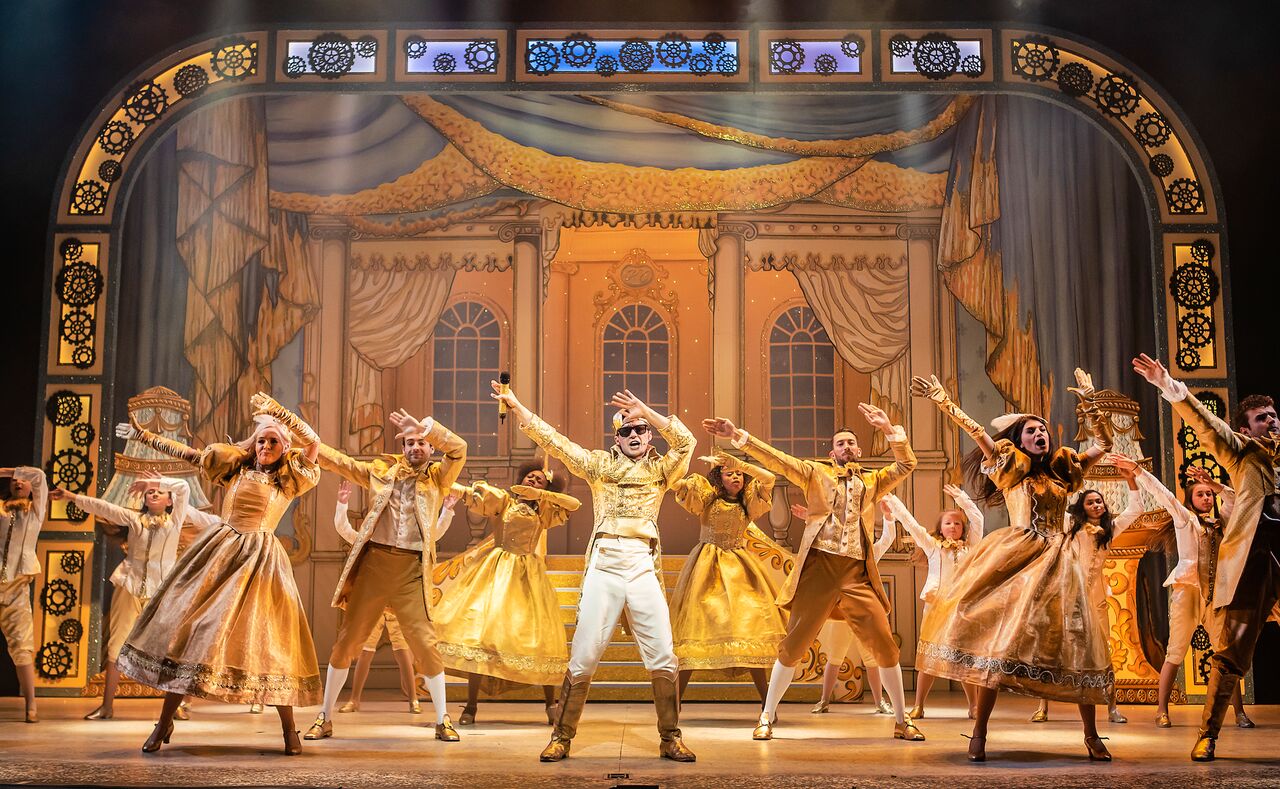 During the interval I had soothed a heartbroken William
He and I both cried a lot when Cinderella rejected Buttons
And while I recovered from the emotional ordeal
William could not get past it
He was so so so sad for Buttons
He was just about alright again
When Buttons tried again with his beloved Cinders
And was once again told that he was only to be her friend
A brilliant reel of 'what might have been' film showed
Buttons and Cinders marry and have a baby
And this set poor William off again
Phil Gallagher was totally on point with his portrayal of Buttons
A perfect balance to the fast pace fun in the rest of the show
His emotional moments were superb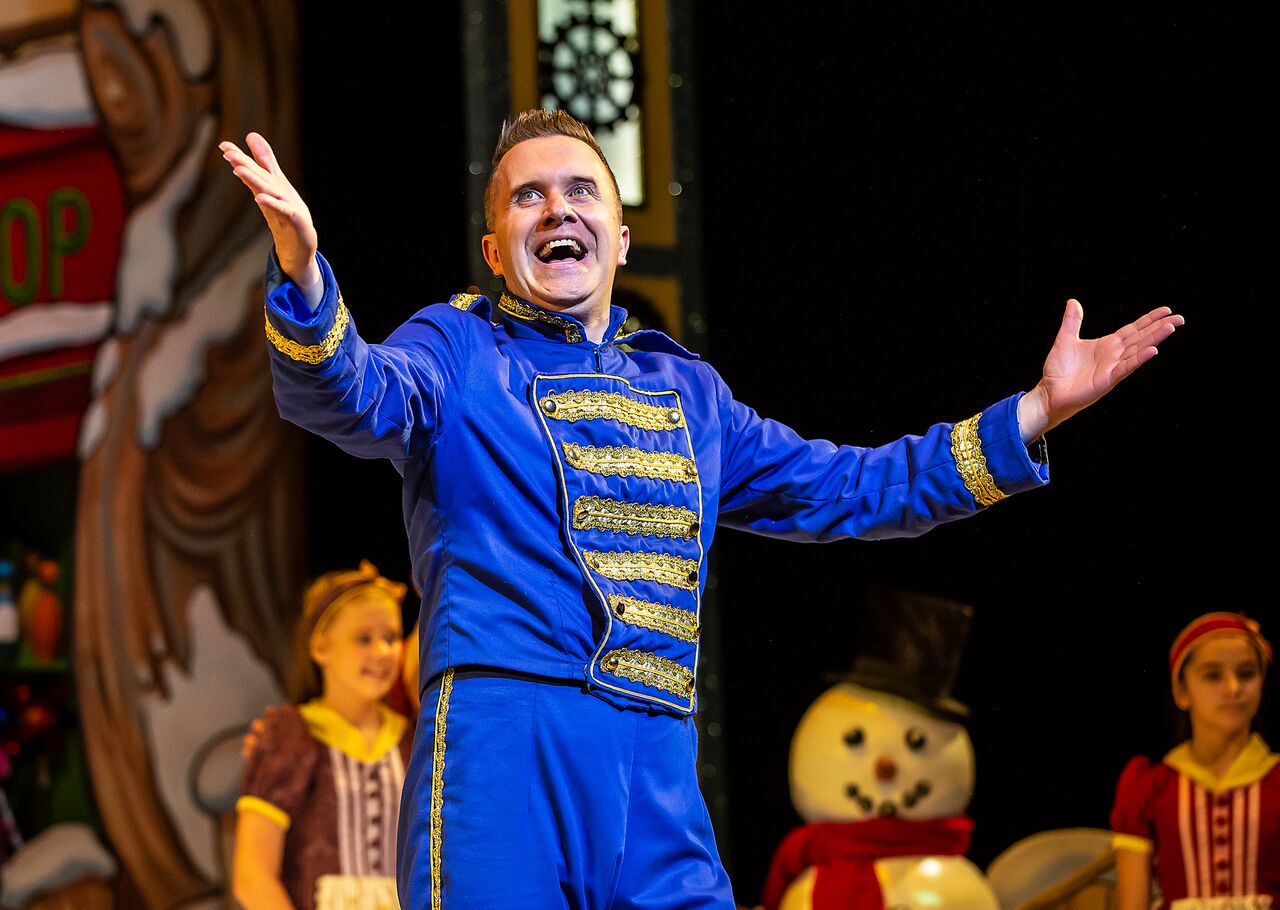 William and I LOVED the ballroom scene
And all the old school dancing
What fun to have been part of that scene!
Harry Reid was excellent as Dandini and all the cast obviously have a great rapport
They clearly LOVE what they do as much as we love watching them
And feeling a part of something incredibly special
The whole show from start to finish was truly magical
Every person on the stage was outstanding
And the snow was a wonderful surprise!
What a night!
We were invited along to watch the show as part of press night
But were under no obligation to say anything about the show
All heartfelt love for the show is genuine and if you have chance to go and see Cinderella
At Canterbury's The Marlowe Theatre
Then please please do.
It is brilliant!
I cannot put into words just how much we loved the show
I wish you could have seen my children's faces
Their laughter
Their tears
How loud they shouted for Buttons
How they joined in at every possible opportunity
We all did
It was the most wonderful experience and so much fun
What did you see? Cinderella
Was it good? Yes
You're sure it wasn't bad? Yes
…
We'll have to see it again then won't we?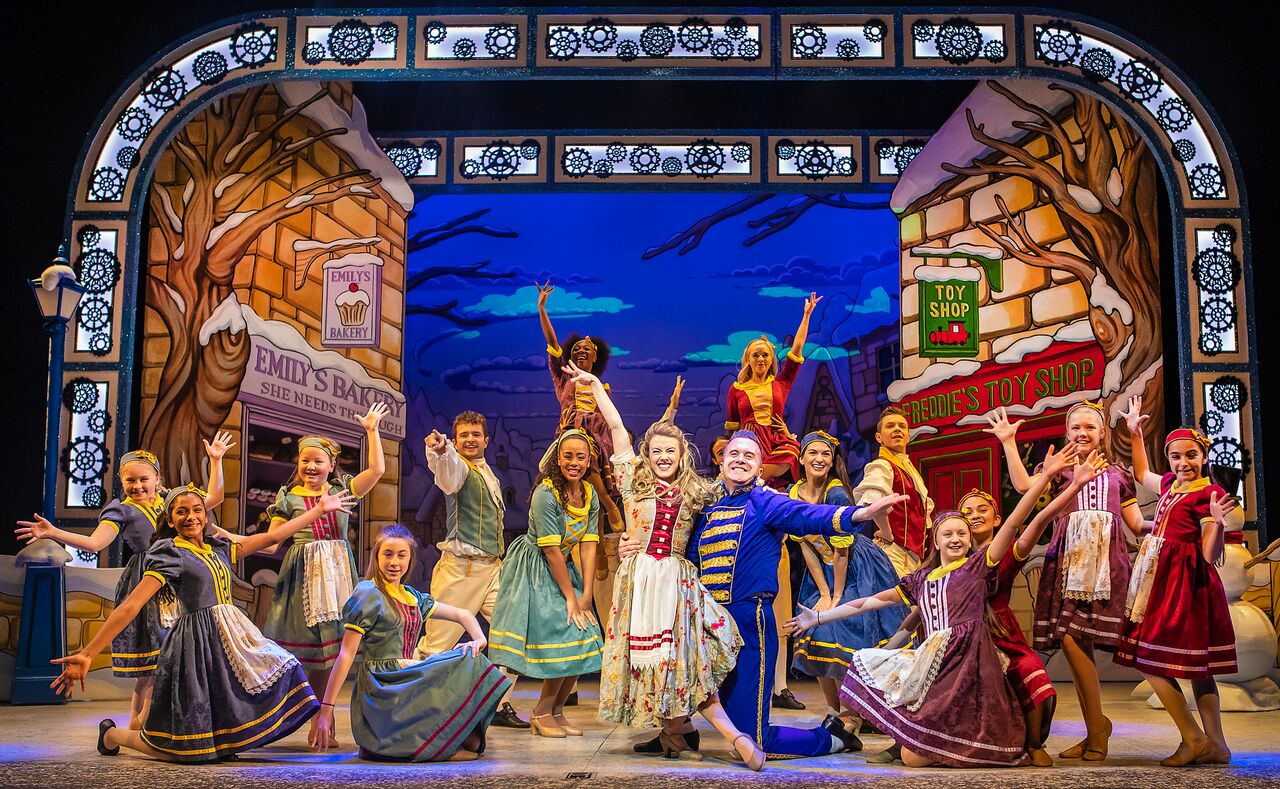 We were given three press tickets for the show