Hello
Happy Advent!
As an avid picture book reader
I LOVE this time of year
SO many beautiful books
Some of which we only have out
For the month of December
Our very own advent collection
It is always wonderful
The day we bring the boxes of books
Down from the loft
And rediscover our seasonal favourites
Here are the five we shared today
At tea time
Rather than bed
While the children ate crumpets
And drank hot chocolate
I read them these
I love this story so much
Told by a funny grumpy camel
This is the story of the journey
Of The Three Kings
This is the story of Christmas
Of Christmas and giving
It is a truly beautiful picture book
For this time of year
Esther and William were very pleased to see this book again
A lovely story about a robin
A kind robin who gives away his vests
To keep other animals warm
His kindness is recognised by Father Christmas
And he is rewarded with his very special red vest
A perfect illustration of the joy to be found
In giving gifts to others
A perfect example of the true spirit of Christmas
This book gives ALL the feels
It is wonderful
A Christmas classic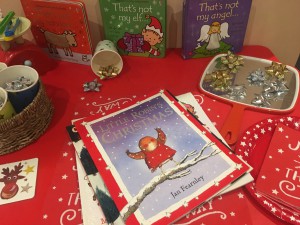 This was a new to all of us book
My first chance to read out loud
This beautiful rhyming text
About choosing the tree
That will become your Christmas tree
We will definitely be reading this one again
On the day we make our journey to choose our tree
And once our tree has been dressed
Such a special book
I am very glad that we found it
Before finding our tree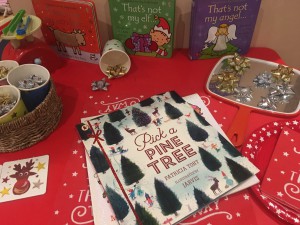 This book is a bundle of fun
That all the children
Including Edie
Can join in with
Some simple counting
Lots of elf antics
And animals to spot
Along with huskies, reindeer
And Father Christmas himself
Pages and pages
Of rhyming festive fun and laughter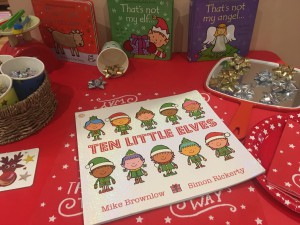 This book was a special collaboration
Involving Harper Collins, Judith Kerr, Sainsburys and Save The Children
It linked to the Sainsburys Christmas advert
Maybe two years ago?
Poor old Mog sets the house on fire
But then saves the day
By guiding the fire engine to the house
All the neighbours rally round the family
To ensure they still have a magical Christmas
Another book that shows children the spirit of Christmas
And what it means to be a good neighbour
Another classic Christmas tale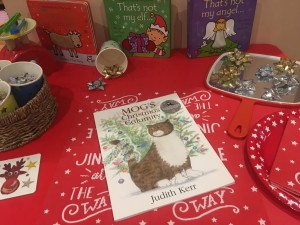 Such a wonderful time of year
For snuggling up with a good book
Such a wonderful time of year
To discover stories with meaning
Such a wonderful time for sharing stories
That mean the most to us
We will be sharing lots of books with you
Throughout advent and through to epiphany
Watch out for posts here on the blog
And over on Instagram
Where I am also sharing lots of ideas for
Learning and Play
It's The Most Wonderful Time of the Year!