When a new baby is born
Everyone gets excited
So many beautiful baby things to buy!
At Christmas
We have a chance to give a special gift
To the new mummies in our life
A little something that is just for them
To let them know they are appreciated
To help with the day to day life of parenting
To help adjust to and enjoy life with a new baby
No matter how many babies we have
Those early days are incredibly special
Even when they are hard
Here are some gift ideas
For a new mum this Christmas
All new mums need some pampering pre and post birth
We all need nurturing and to be cared for
Giving birth is a HUGE deal
No matter how the pregnancy and birth go
It is a great big thing for a woman's body to go through
And a new mum deserves some special treats
My Expert Midwife has it covered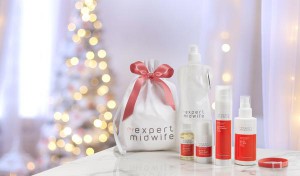 With four products perfect for pregnancy and post birth
No Harm Nipple Balm
Spritz For Bits
Fantastic Skin Elastic
Peri Prep Your Bits
My Expert Midwife has developed a unique range of pregnancy skin care products
Mum to be and new mum toiletries to tackle pre-and post-natal taboos
Whether it's for irritated, stretched skin, cracked nipples
Vaginal swelling, perineal tears to episiotomies
C Section scars
The My Expert Midwife range of pregnancy safe products
Can help mums overcome the physical side-effects of pregnancy childbirth and becoming a new mum
The products have been developed and tested to help soothe and calm
Whilst also preventing infection and aiding healing
The range of mum to be and new mum toiletries also provide women with the peace of mind
That they are using the safest ingredients necessary to restore body confidence
I cannot recommend these products highly enough
And have gifted them to some very new mummies myself
My Expert Midwife have made that nice and easy for you to do too
With their Christmas gift set
Have a look!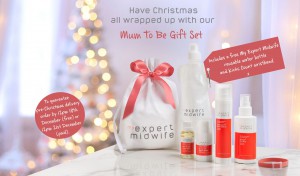 CUDDLEDRY HANDS FREE BABY BATH TOWEL
A wonderful towel
Perfect for bathtime bonding
And post bath snuggles
I love this towel
We have lots of Cuddledry towels in our house
And I especially loved using this one with Edie
A practical gift that mummy and baby will love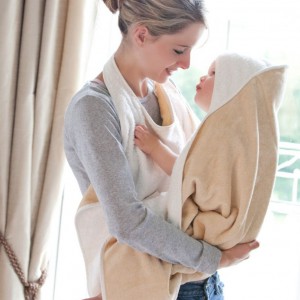 A fantastic journal for a new mum
A companion from cover to cover
A slice of sanity for the night feeds
A high five for the hardest hours
The New Mum's Notebook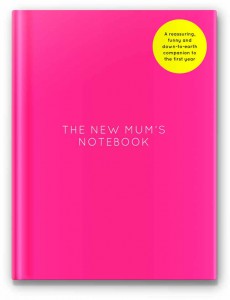 The New Mum's Notebook's primary aim is to normalise everything a new mum may be feeling
It encourages her to lower her expectations
And continually reassures her that anything goes in that first year
There is no 'right' way to do things
Only HER way
A daily companion
Divided into the first 12 months of motherhood
With 304 pages of reassurance, love and humour
The New Mum's Notebook will nurture a new mum in however she chooses to raise her baby
Whether it's her first or her fifth
Definitely get her one of these!!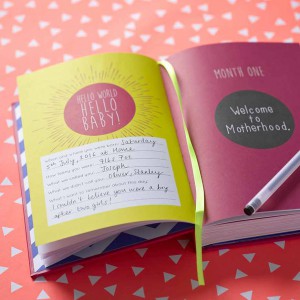 A new mum should be a comfy mum
Stars
Fleece
Snuggly and warm
This is a reassuring hug in a gift box
Give it to the new mum in your life
With a box of chocolates, a box set and her favourite magazine
Perfect!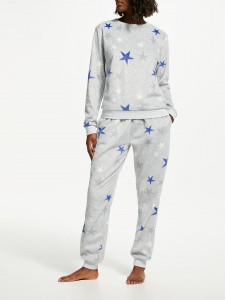 MUMMY AND BABY SLEEPING BAGS WITH FEET
I cannot tell you how long I have dreamed of an adult sleeping bag
I have been cosleeping
With Bea
Then Edie
For over 4 years!
I would love a Slumbersac to snuggle up in
With a zip front for breastfeeding
This is an awesome product
And would make an amazing present
For a safely cosleeping mum
And with matching Slumbersac for baba
HOW cute?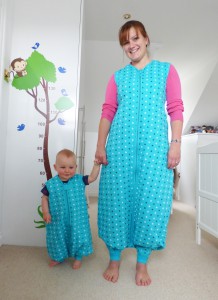 I would have loved this top with all my babies
It is such a beautiful idea
And a thoughtful gift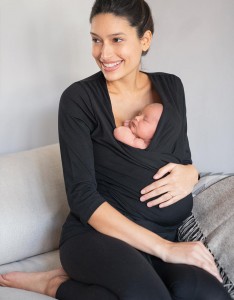 As a preemie parent I am all too aware of the benefits of skin to skin
The reasons for kangaroo care
This is perfect for encouraging bonding time between mummy and baby
I wonder if I could squeeze Edie into one?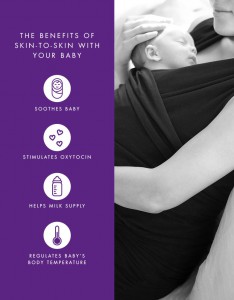 Before I had babies
I chose large changing bags
That once packed to the brim with baby belongings
Became heavy and hard to carry
More recently I have been using a rucksack while out and about
If I had my parenting time again
I would definitely choose a changing backpack from the off
As it is so useful as a parent
To have both your arms and hands free
A backpack is far more practical for babywearing too
Jem + Bea have some beautiful ones
Including this one available from Natural Baby Store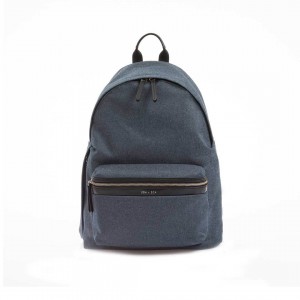 BEBE AU LAIT NIGHTINGALE NURSING SCARF
This nursing scarf is also from Natural Baby Shower
A pretty present that can be worn as an ordinary scarf
But can then be used to cover baby
For discreet nursing while out and about
I feed my babies any and everywhere
But there are times when I feel uncomfortable
And so to have a cover up like this would help at those times
And it does look very pretty
Pretty and practical
The perfect present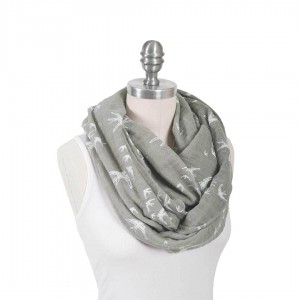 MAMA AND BELLE TEETHING NECKLACE
I have this Iris Rainbow necklace
Edie and I both love it
It is great for babies to teeth on
It is a great fiddle toy for babies and toddlers
And my older kids have been known to play with it too
It looks great when mummy wears it
And it can soothe baby while nursing to fiddle with the beads
There are lots of colours and designs available
But this is my favourite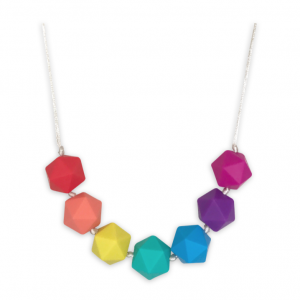 MOTHER JUMPER FROM THE FMLY STORE
I have wanted one of these jumpers for the longest time
But as a home educating mummy of four
I have very little money to spend on me
I think as parents we are all guilty of that
Splurging on the family but reluctant to spend on ourselves
So if there is a mama in your life
Why not surprise her with one of these?
And The FMLY Store have a great ethos too
Their philosophy is that style should not only look good
But do good too
£5 from the sale of this #GoodTees design goes to mothers2mothers
Who employ, train and empower women living with HIV
Their goal is to end paediatric AIDS
A gift that gives to many mamas this Christmas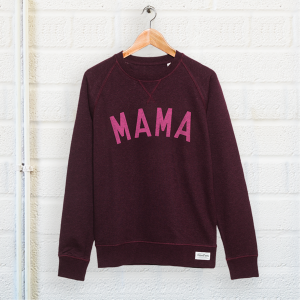 So here are some ideas for the new mum in your life this Christmas
But don't forget to do something as well as give something
Make a cup of tea
Wash the dishes
Play a game with any older children
Hold the baby so that mummy can spend time with her older children
Walk the dog
Take some healthy snacks
A meal that can be warmed up later
A box of cookies
Christmas is a time for family to come together
And spoil the ones they love
With presence even more than presents
What will you be doing and giving this year?
This is a collaborative post