This year my Dad turns 70
It is one of those birthdays
That really makes you stop and think
I realise of course that I am a way past 40 myself
With five growing children of my own
And yet my Dad turning 70 is something I struggle to comprehend
He is
Well, you know
My Dad!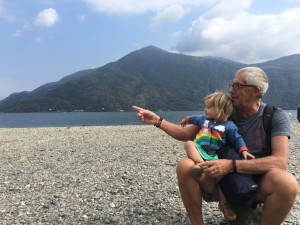 My parents live in Spain
They have done for some years now
Soaking up all that sun and sangria
With four young living children
Getting out to see him on his birthday
Is not really feasible
What I would love to do
If I had the money
Would be to travel back
In place and time
To France
The Cote D'Azur
Where we used to holiday together as a family
When my Dad was the age I am now
We used to stay in St Raphael
Near Frejus
At a campsite called Camping Le Colombier
It has changed beyond all recognition
This past quarter century
But many families like ours
Still enjoy their holidays to France here
I have so many wonderful memories of our family summers
On the French Riviera
Exploring St Tropez
Drinking Orangina while watching the rich and famous in their yachts
Boat tours of Millionaires' Bay
Bus trips to the perfume factories in Grasse
Days learning about Grand Prix and casinos in Monte Carlo
Trips across the French / Italian border
To the market in Ventimiglia
Accidentally ordering fish soup instead of chicken!
The campsite pool
The poolside cafe
Meeting up with holiday friends year after year
Going to the campsite restaurant
The club, the disco
Venturing out to the bar over the road
The mischief my sister and our friends got up to as we got older
We would be there for two to three weeks each summer
And we had the most wonderful time
Long hot days on the beach in Frejus
Days at the aqua park
Aquatica I think it was called
I remember the little shop
Our mobile home
Playing table tennis outside
Hours at the pool with family and friends
A circus with a real live bear
The night market at frejus
Ice cream
Crepes
Riding the carousel
Caricature artists on the seafront
I remember so much from these holidays
The long drive there from Germany
Where we lived
Eating little tubs of Nutella with a wooden spoon
BBQs
Playing cards
Listening to rock n roll
My Dad's music
Tina Turner
Riviera Radio
I can still remember the jingles from that station now
Such a huge part of my childhood
My teenage summers
Such an important part of our family history
I will always remember and treasure
Maybe we will find a way to go back there again
In honour of my Dad turning 70
The physicality of the place will not be what we remember
But I am certain that being there would put some real happiness and nostalgia in our hearts
And give us more magical memories as a family
As an extended family to treasure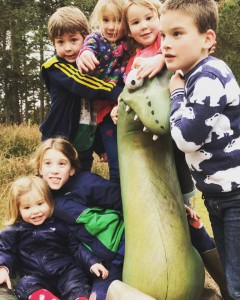 Thinking of you as your birthday approaches Dad x
Where would you go back to from your childhood
If you could?
Which childhood holiday would you recreate with your own children?
This is a collaborative post