Back in February half term
We were invited to Warwick Castle
To see what this historical place
Has to offer young families
We opted to go on the Friday before half term
And the first Saturday of the holiday
This way we got to enjoy the castle on a peaceful, quieter term time day
As well as experiencing all the events and entertainments laid on for families
Throughout the holidays
We travelled up from Kent early Friday morning
Arriving at the castle shortly after opening time
As we were staying on site
In the Knights' Village
We were able to check in and make use of our private entrance to the castle grounds
Walking through the grounds to the castle was lovely
The gardens are immaculate and there are views across the countryside
The castle is built beside a river
And the path led us along the river to the castle
Our prime motivation for visiting Warwick
Was our eight year old son, William
He is an avid historian
Curious about the olden days and ways
He has loved learning about the middle ages
And focused on The Battles of Hastings and Stamford Bridge
His knowledge is far better than mine
And in fact one of the education officers at Warwick
Told us that William's knowledge would be impressive for a 14 year old
Let alone our 8 year old
William has a head for facts and figures
He remembers everything that he reads
And he loves learning about weapons and military strategies from the past
He knows so much more about the life and times of William The Conqueror
Than most people have ever known
And on the days before our adventure to Warwick Castle
He read several books about the Earl of Warwick and the history of the castle
We also learned all about Motte and Bailey castles
Which Warwick originally was
He is amazing!
William arrived at Warwick
Dressed as a knight
Ready to take it all in and soak it all up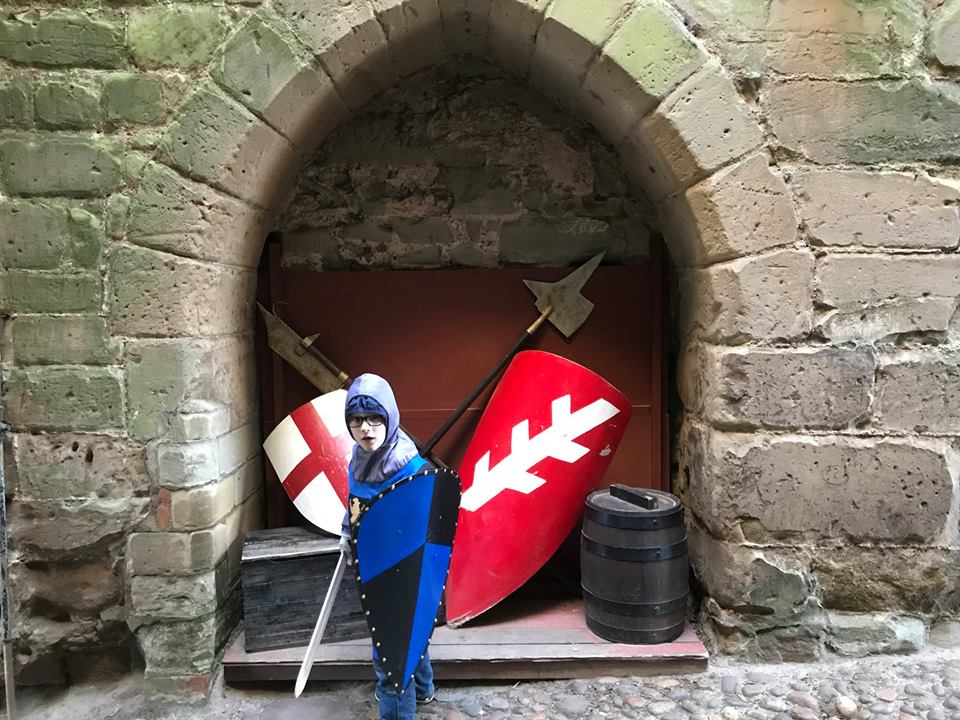 We started our visit at The Time Tower
Where there is a walk through
Multi media experience
Telling the history of the castle
And it's inhabitants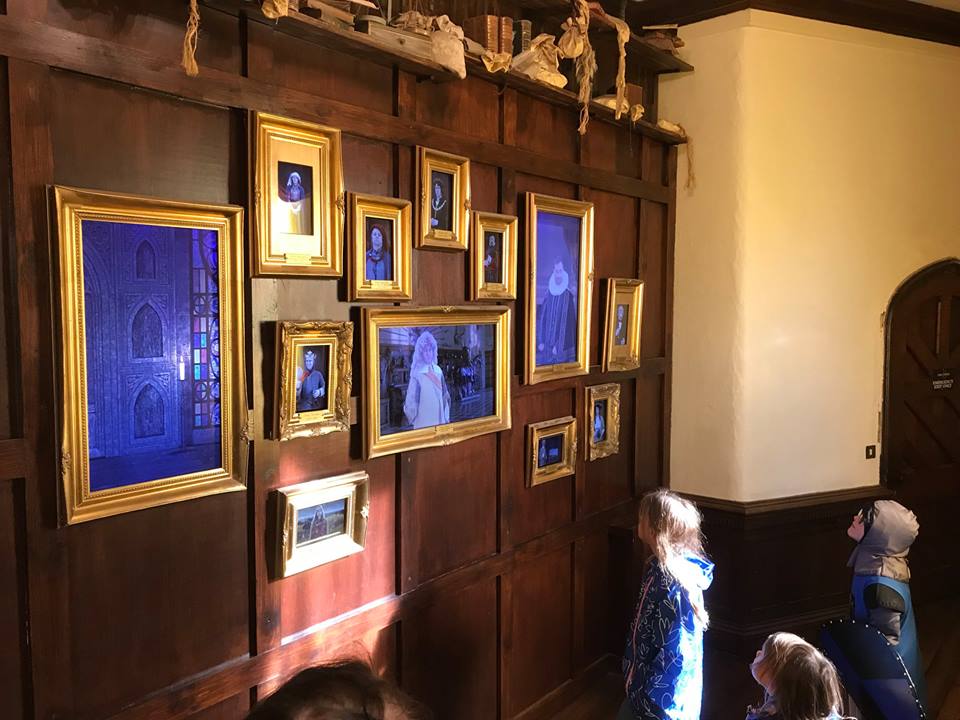 After The Time Tower
We headed to the maze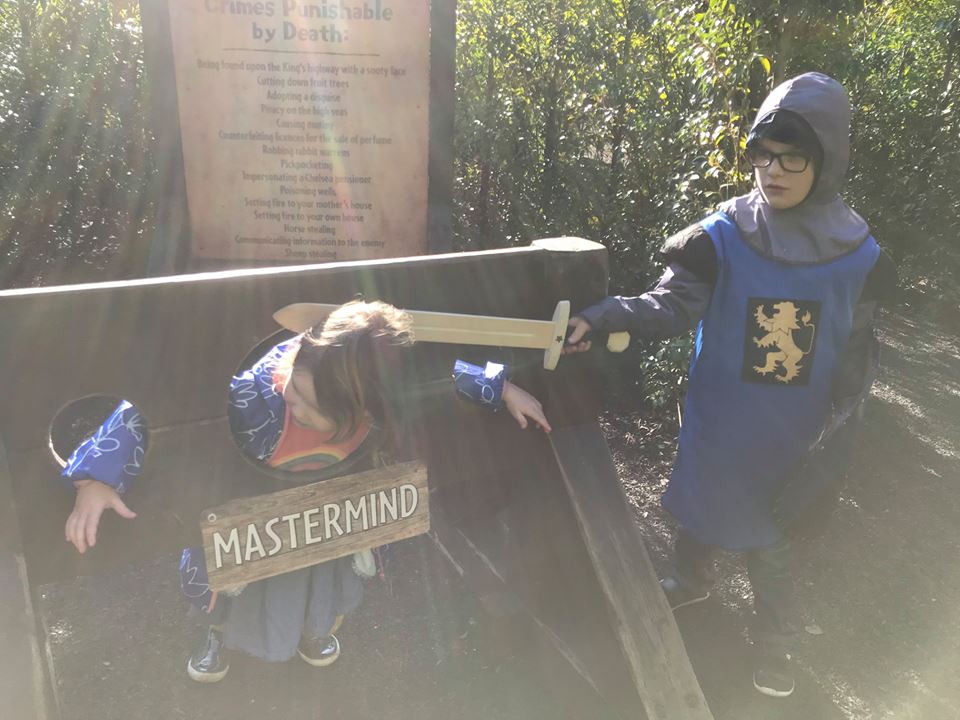 Warwick Castle has a Horrible Histories Maze
Where you can face fun challenges that include
Invading the vicious vikings
Surviving the trenches
Uncovering evil plots and
Escaping the maze before things go horribly wrong!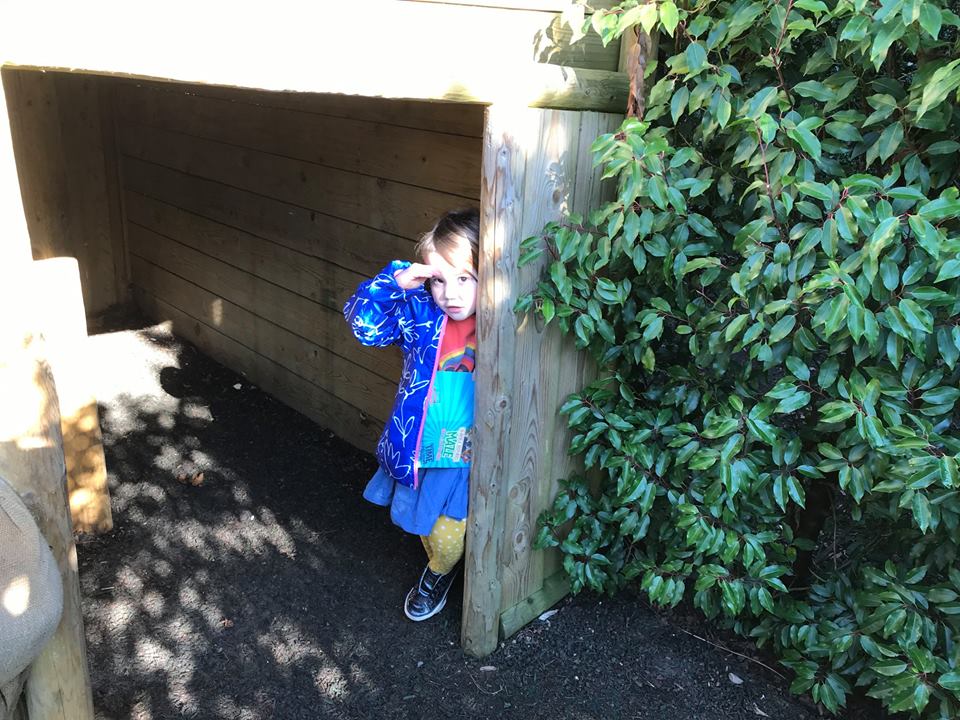 We had a brilliant time in the maze
Edie and Bea included
It was a safe and fun space to run around
And learn some history along the way
I imagine it might not be so nice on really busy days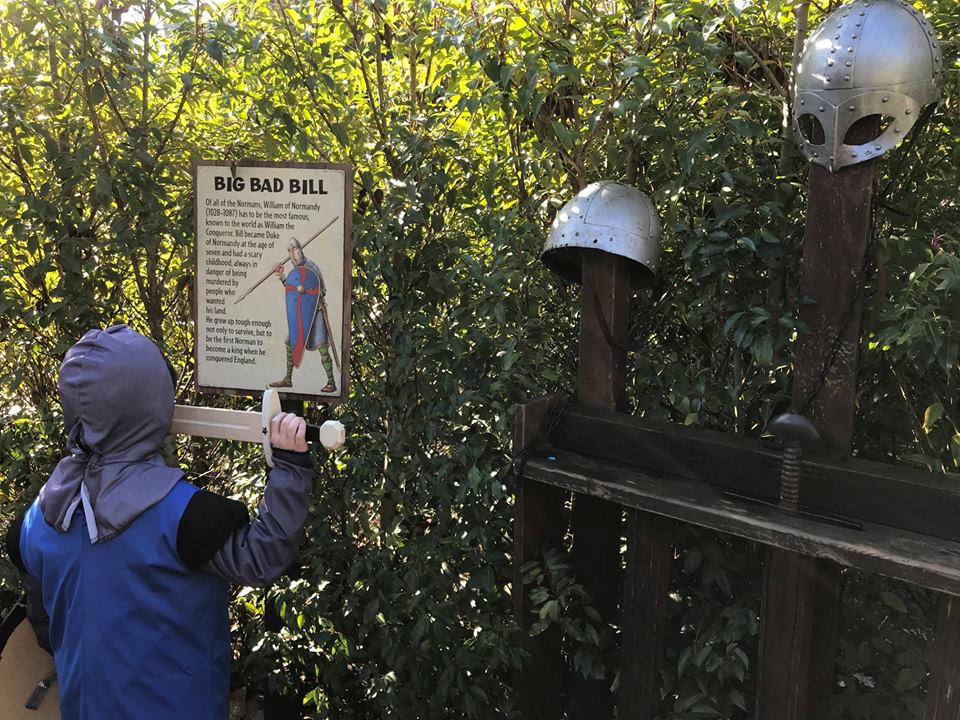 After finding our way out of the maze
We went into the bailey to find a bench in a sunny spot
To eat our lunch
We were also listening to a talk
Being given to a visiting school
About ways to attack the castle
William was listening to every word
And knew the answer to every question that the guide asked the school
It was while we were here that a very kind education officer spotted us
He started talking to William about the castle and his costume
About weapons
And after sensing William's enthusiasm
He brought out some weapons and armour
To show the children
For them to try on
And to use as props to tell us all more about the history of the castle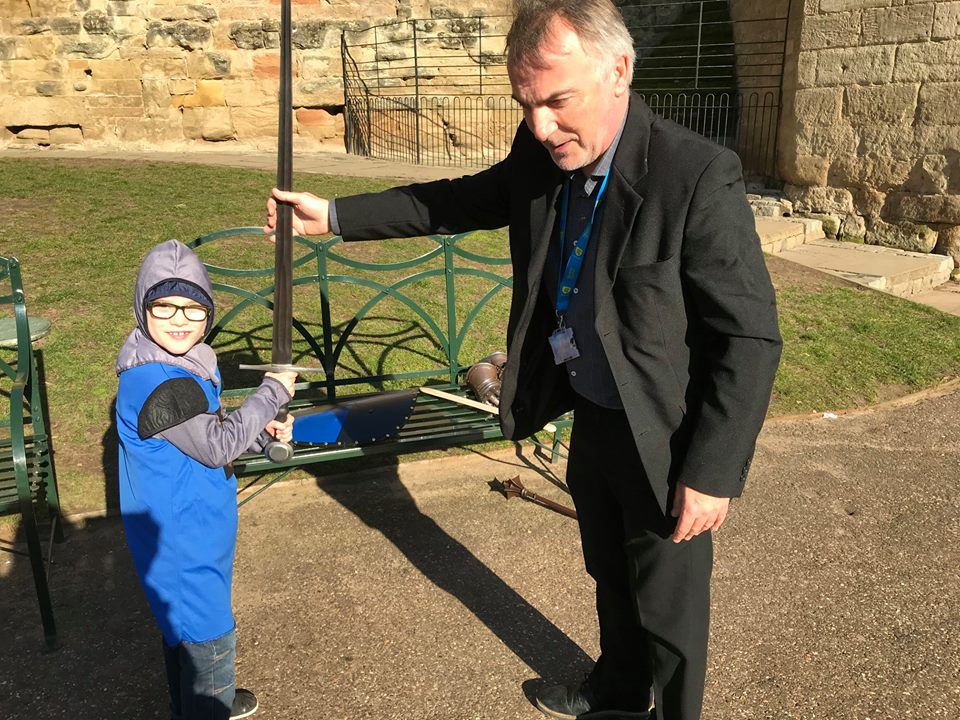 William was in his element
He was so engaged with this man
Talking with him
Sharing his passion and his knowledge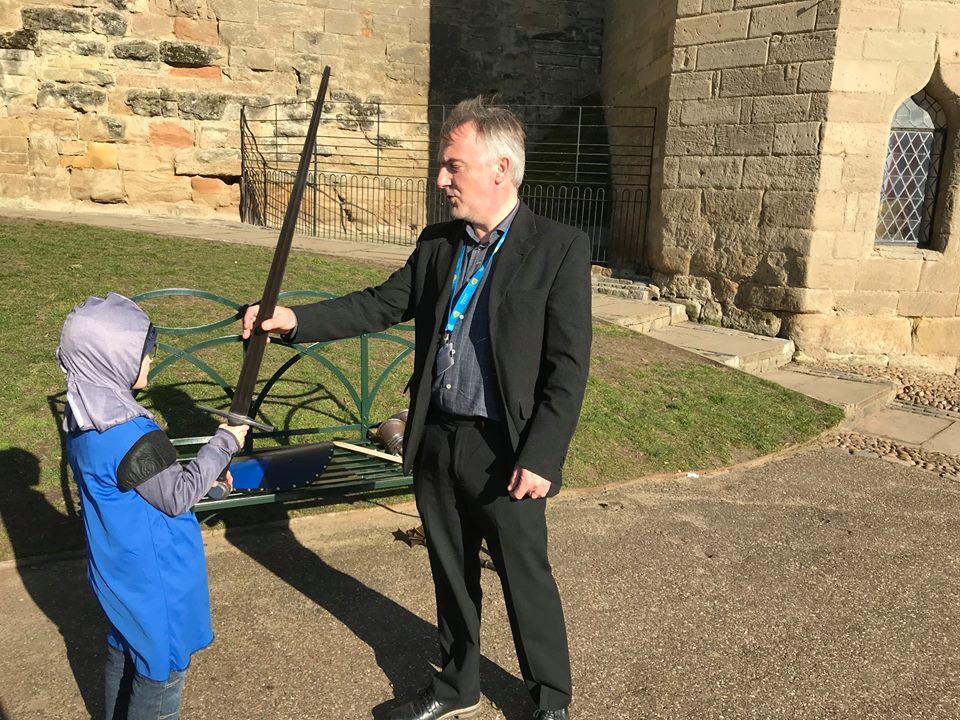 It was such an amazing experience for all of us
And I was so incredibly proud of my boy
The education officer made William's day
By telling him that in a few years
William should go back to the castle
And see him about a job as a historian
William was totally up for that
And all he wanted to do for the rest of the day at the castle
Was seek out fellow historians to ask them questions about the castle
And in particular about it's defences and weaponry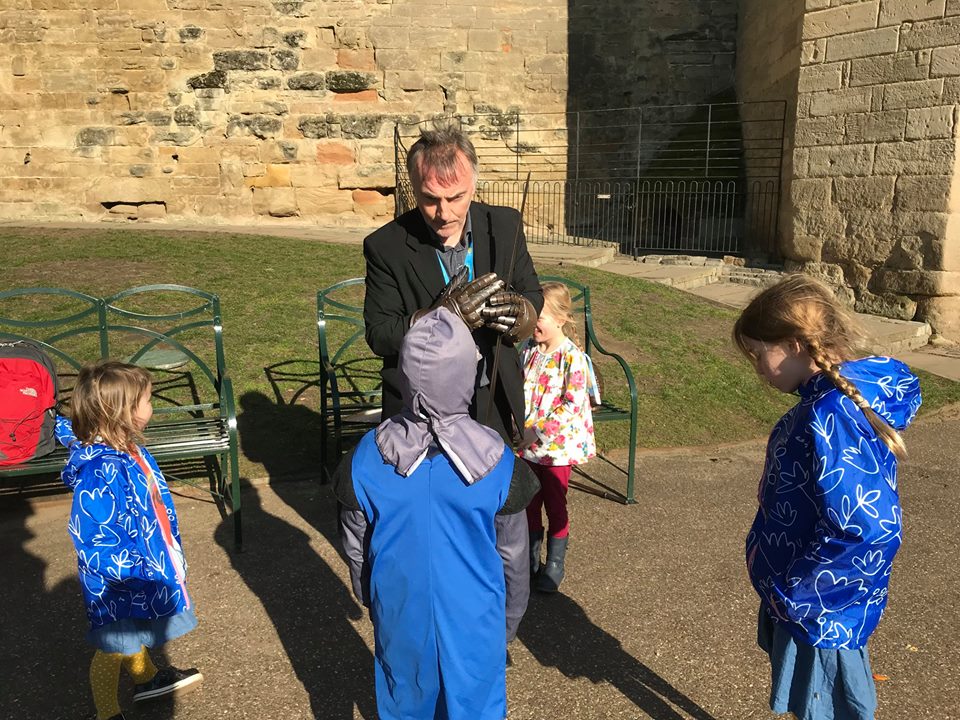 Because it was a quiet day
All the staff that we met were able to spend time talking to William
And to Bea and Esther
They were able to handle different shields and have their personal questions answered
It was such a wonderful experience for all of the children
And one that none of us will ever forget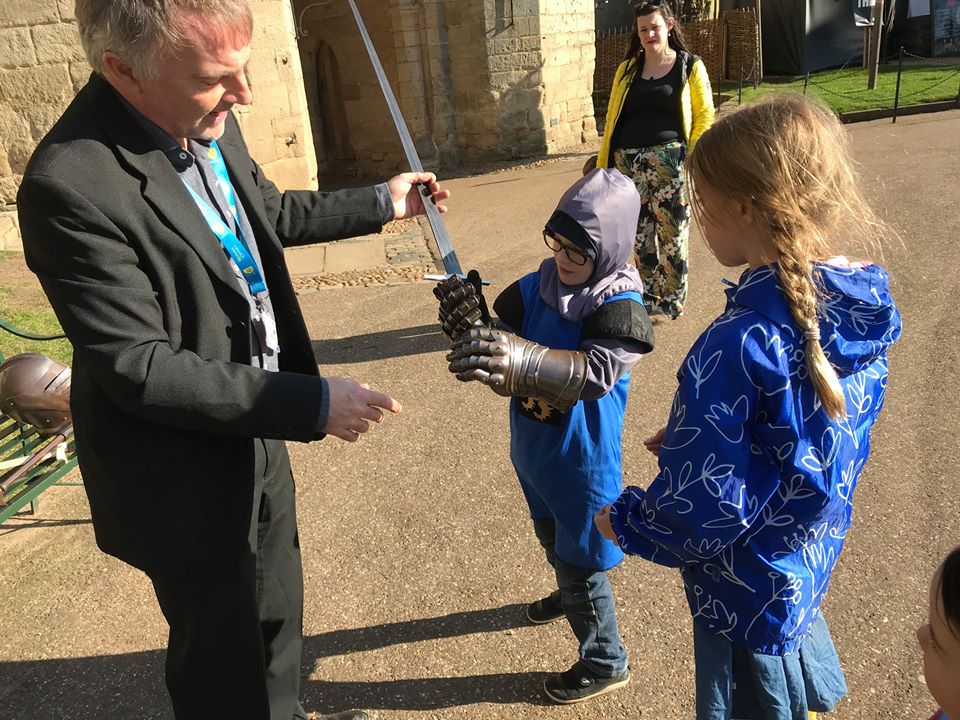 The girls were able to look at all the lavish dresses
Of princesses and noble women past
They loved striking a pose with the mannequins
It was lovely to have the time and space to engage in some royal role play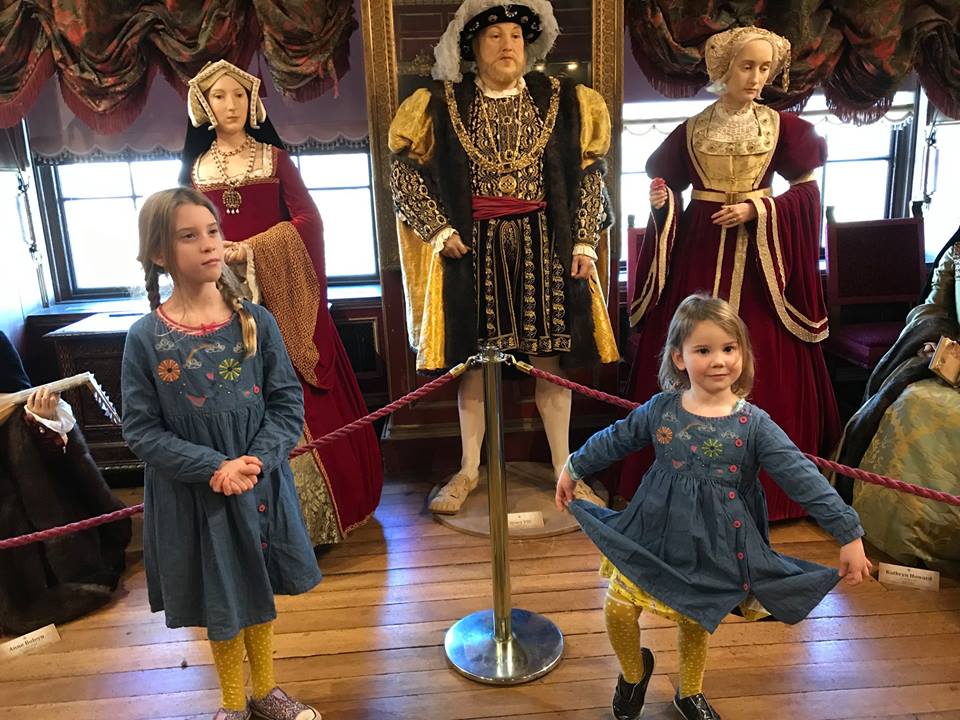 On our first day at the castle
We also walked the walls, the towers and ramparts
And enjoyed the beautiful views over the surrounding countryside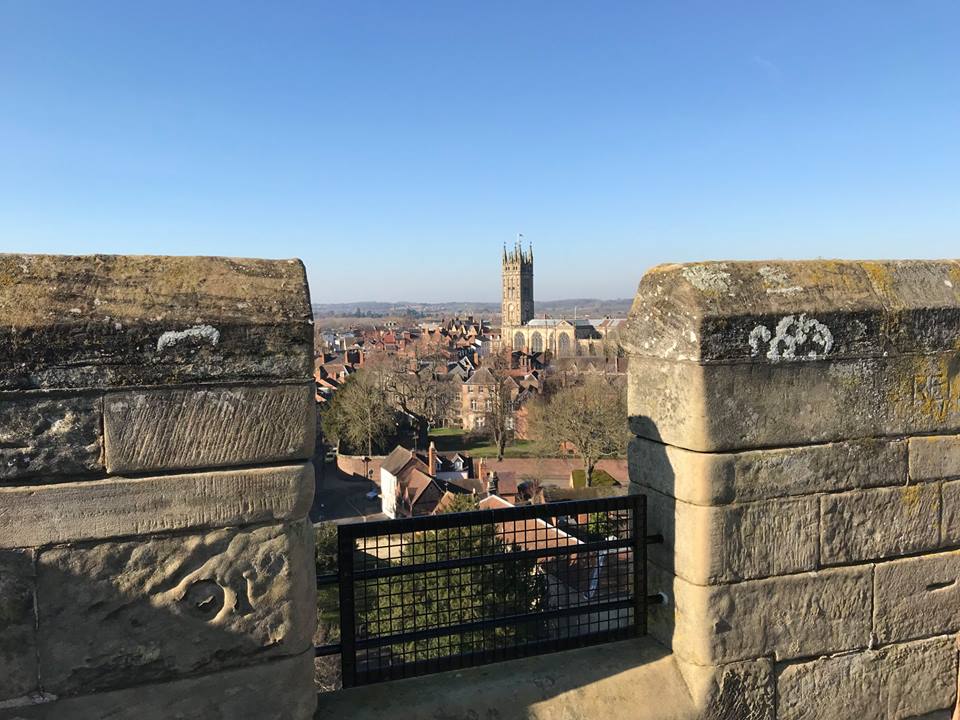 It was amazing thinking about whose feet had stepped where ours were
Hundreds of years before
An inspirational, educational and humbling experience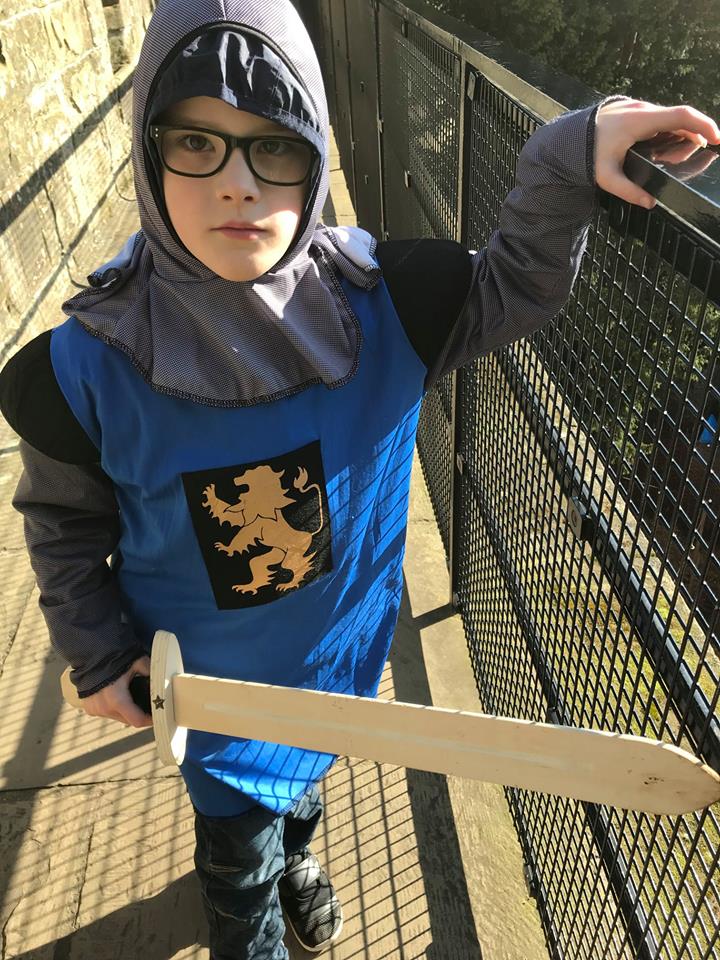 The Kingmaker Exhibition took us on a journey
A journey through the Earl of Warwick's preparations for war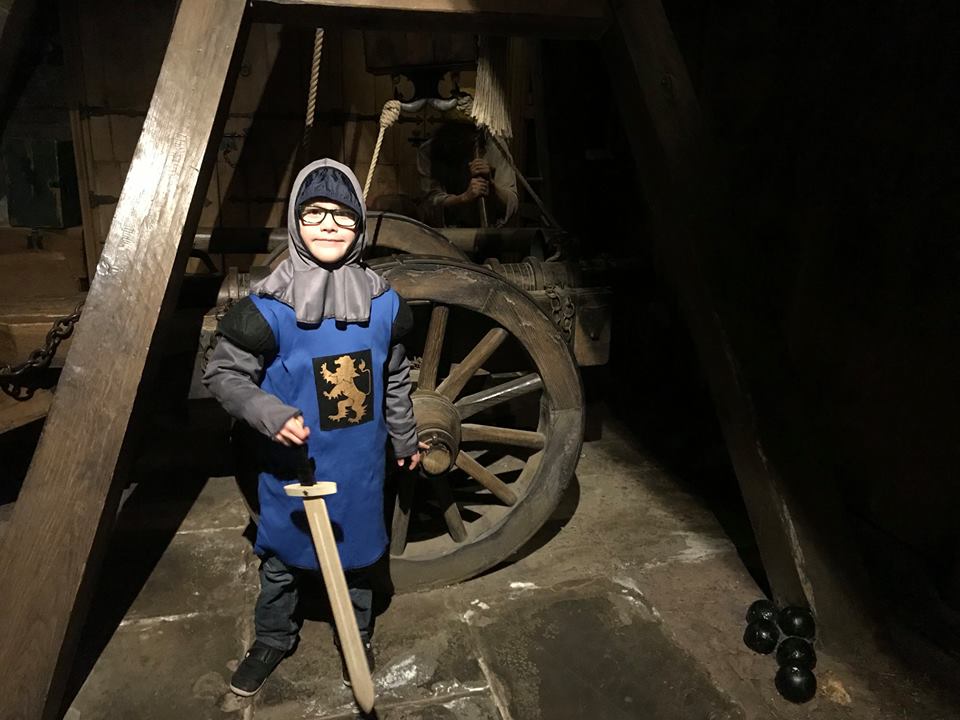 We experienced the sights, sounds and smells of medieval England
And tried to have real conversations with the models!!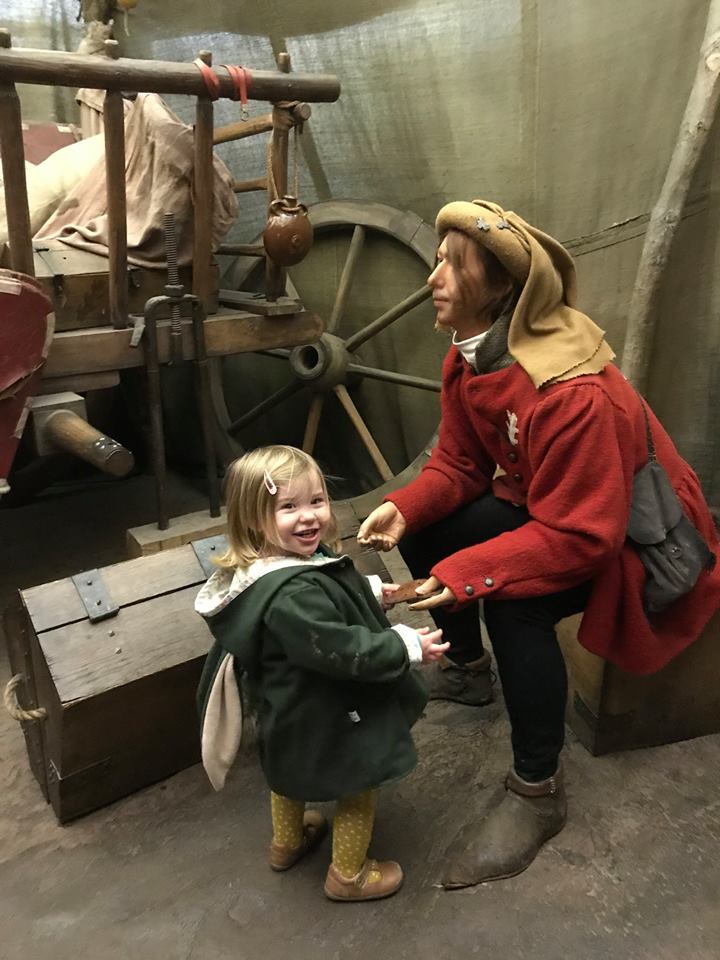 Warwick Castle is such a family friendly experience
I never once felt awkward letting Edie run about and interact with the exhibits
It made the whole day a nicer more valuable experience for all of us
On our way back to The Knight's Village
We watched The Winter Birds of Prey Show
This was wonderful and the falconer was confident and engaging
Edie loved seeing the owls fly
If you are visiting the castle from 6th April
You will be able to see The Falconer's Quest
Let your imagination soar in the UK's biggest bird of prey show The Falconer's Quest.

Search the skies overhead as up to 70 high flying Birds of Prey take to the skies in this all-action, dynamic display of aerial acrobatics.

Join Warwick's Falconer on an epic quest of discovery to find the finest Birds in all of the land, in this brand new, action-packed, spectacular show.
It sounds AMAZING!
Our day was amazing
But after an early start
We wanted to get the children to bed early
Ready for another full day tomorrow
We put our belongings in our lodge for the night
Then headed back to The Great Hall
So that William could talk to his historian friend again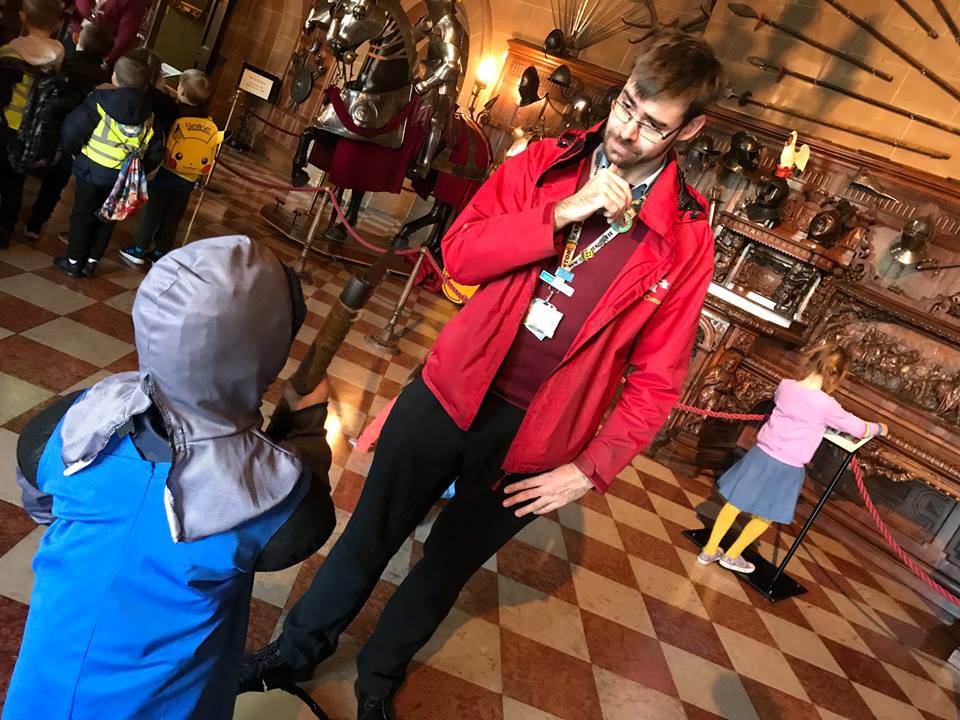 We then headed for the main entrance
As we were going into town to eat
On the way we were so lucky to meet one of the Bowmen
He was practising for the new season show ahead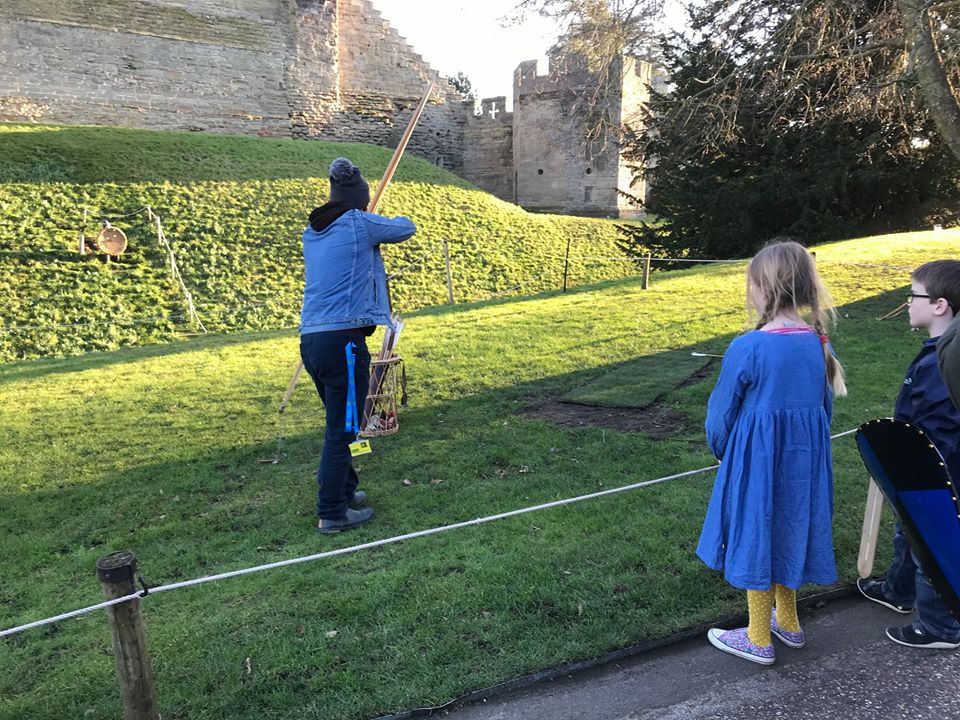 He told us all about his bow and arrows
He talked us through what he was doing
Told us how the bows would have been used
What they would have been made of and why
Daddy and the children all do a bit of archery
So meeting this man and watching him train
Was definitely one of their highlights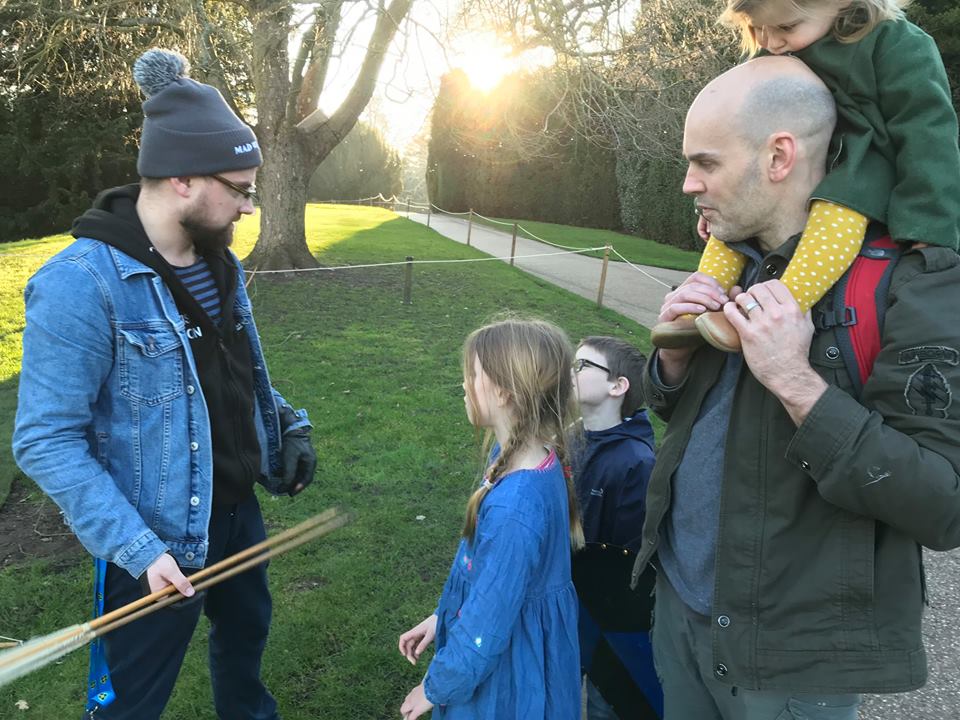 For dinner we went to Pizza Express
Where William delighted in relaying all he had learned that day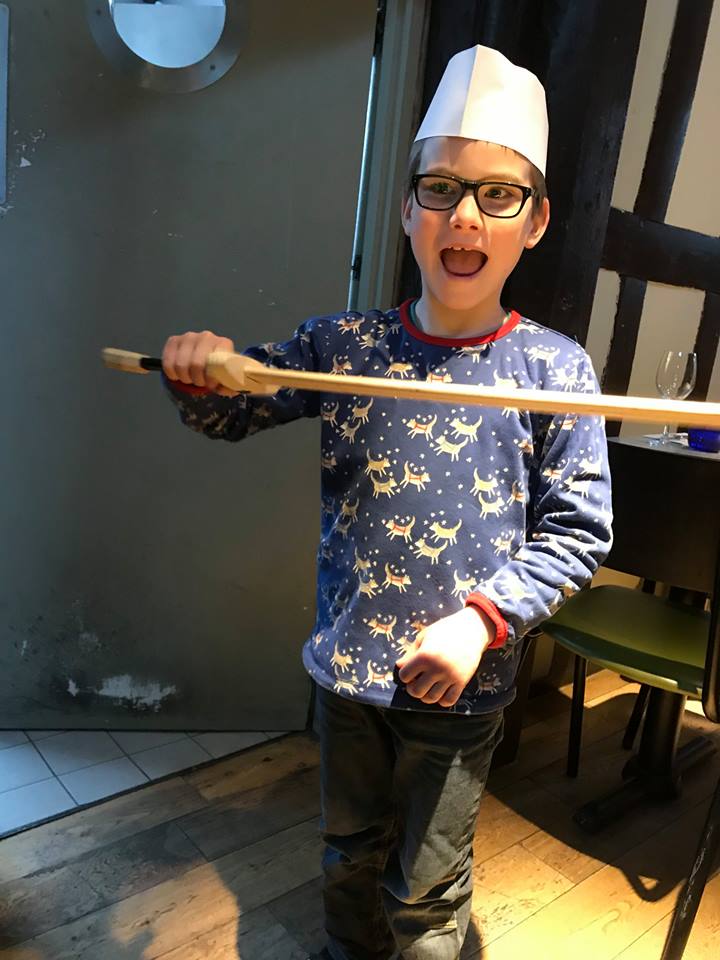 The girls were busy with princess sticker books
Then we walked back to our lodge to sleep
More about that to come!!
We were given two day castle tickets and overnight accommodation in return for an honest review