This year for Tilda's anniversary
We were invited to stay at Landal Darwin Forest
Luxury Lodge Holidays in the Peak District
The forest had been on my radar for a long time
As it is close to where my sister lives in Derbyshire
We have a long list of places we long to explore in the Peak District
So this seemed an ideal opportunity to make a start on our To Visit List
We travelled up from Kent to near Matlock on a Friday morning
It was snowing as we left The Garden of England
But once we cleared the M25
The skies cleared too
Until we reached the peaks
And then it started snowing again
And as we arrived at the forest
The snow was falling softly onto an already white ground
I cannot describe to you the excitement of our little people
To see real snow
It is something of a rarity in Kent
To have falling, settling picture book snow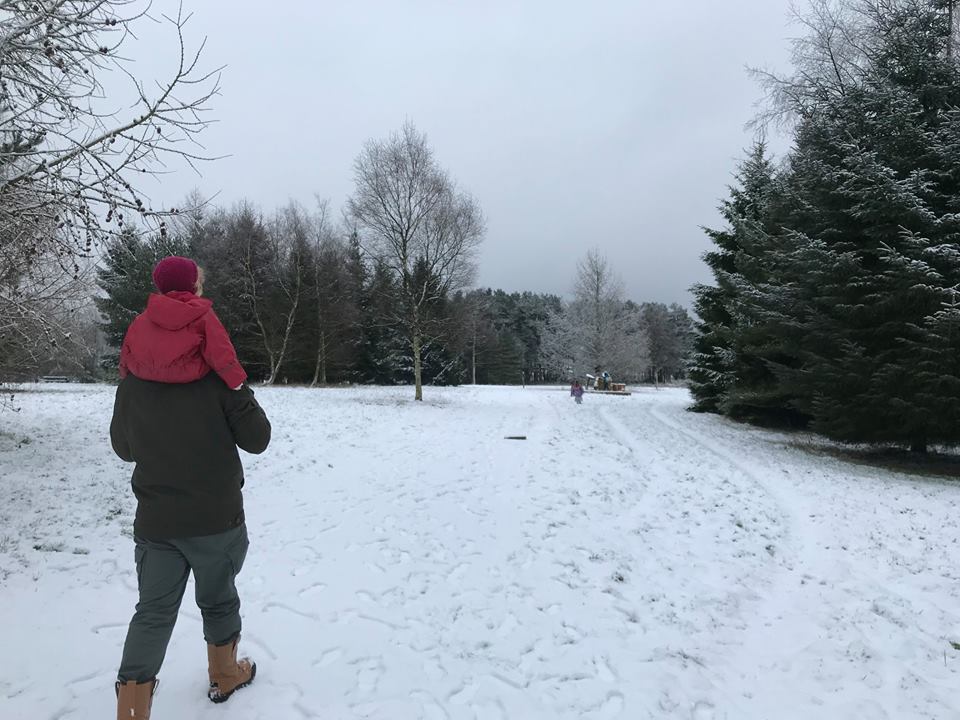 We arrived at the forest lodges just after lunch
Presuming that our lodge would not be ready
But that we would be able to park up and explore
To our surprise the lodge was ready for us
We were given the keys and a super friendly welcome
With lots of information about what to do onsite
And in the surrounding area
The check in was quick and smooth
And came with a voucher for a free pint of milk
All of this was welcome after our travels
And set a wonderful warm tone for the rest of our stay
We found our lodge
Unpacked the car
Had a cup of tea
Wrapped everyone up warm
And headed out into the snow to explore
It was honestly like entering Narnia
Which was just perfectly magical
As we had brought The Lion, The Witch and The Wardrobe
As our holiday read aloud!
Each lodge has a little lawn in front of it
We built a snowman here before venturing into the trees behind our lodge
That snowman survived the whole week
Long after the blanket of snow had gone
He was like our holiday lodge mascot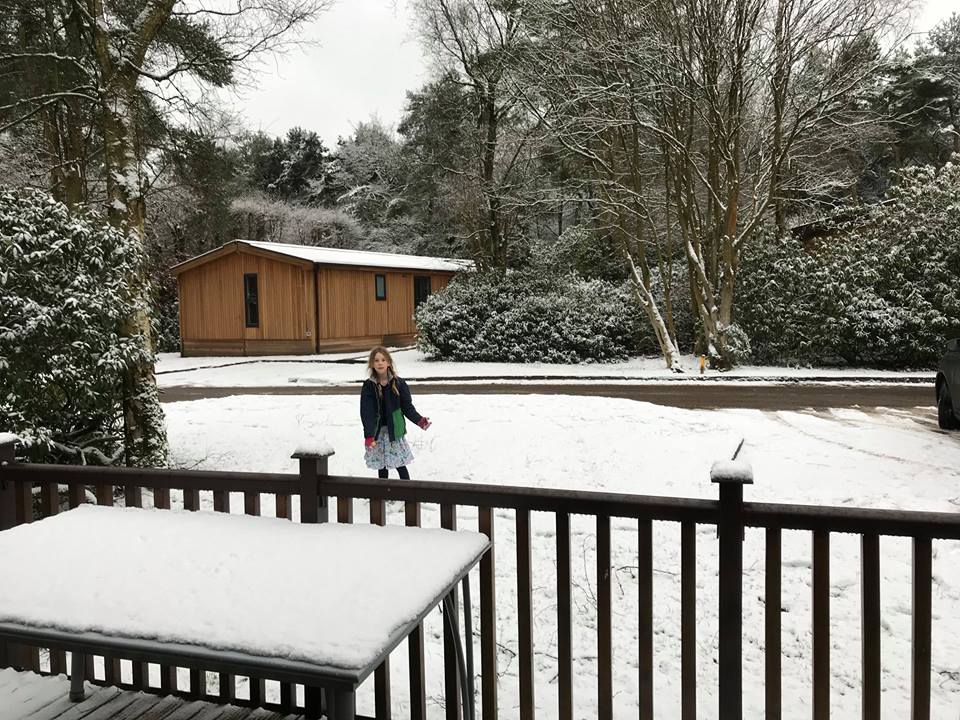 Esther found the way to the woods behind our lodge
We played here for a while before walking toward the famous Darwin drum kit!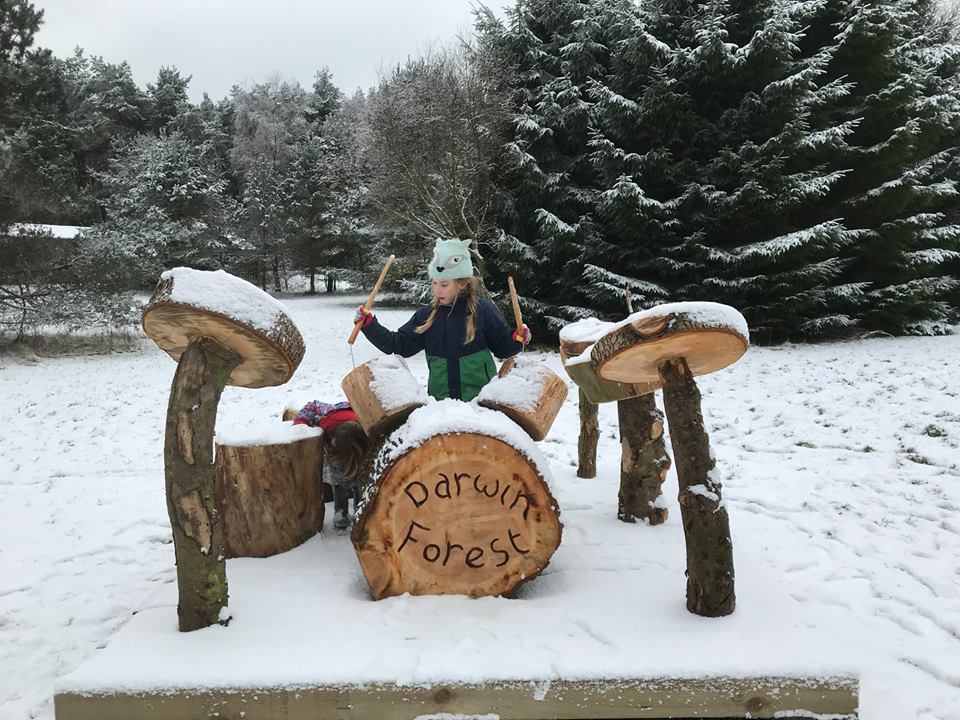 On the way we found the Landal door
Known to us as the entrance to Narnia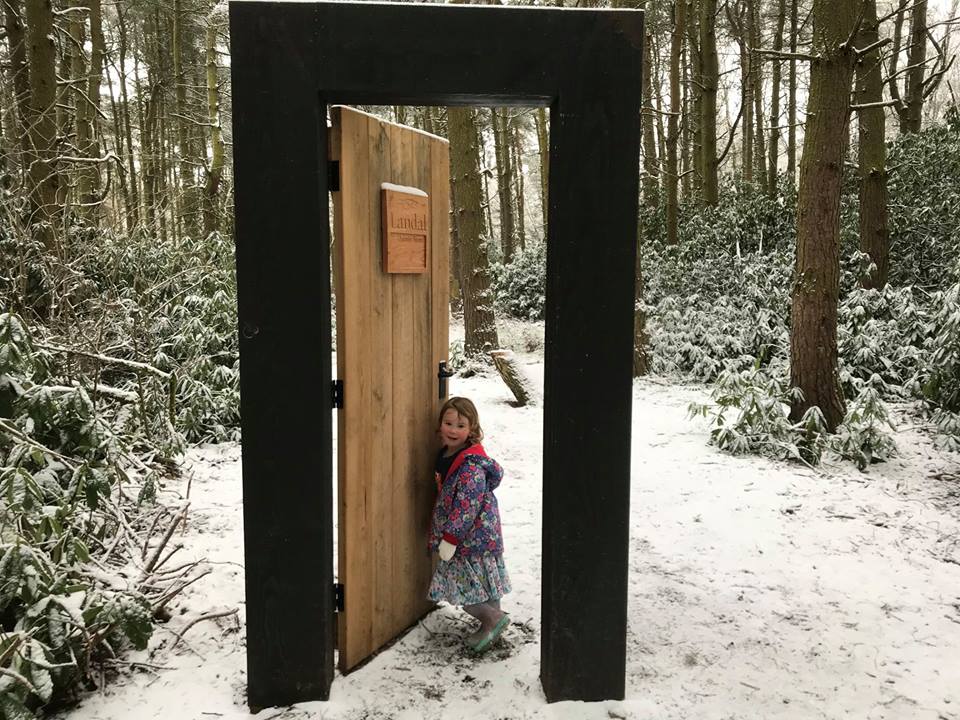 It was lovely walking through the winter wonderland
We found icicles galore
Frozen puddles
And were even able to skid snowballs across a frozen pond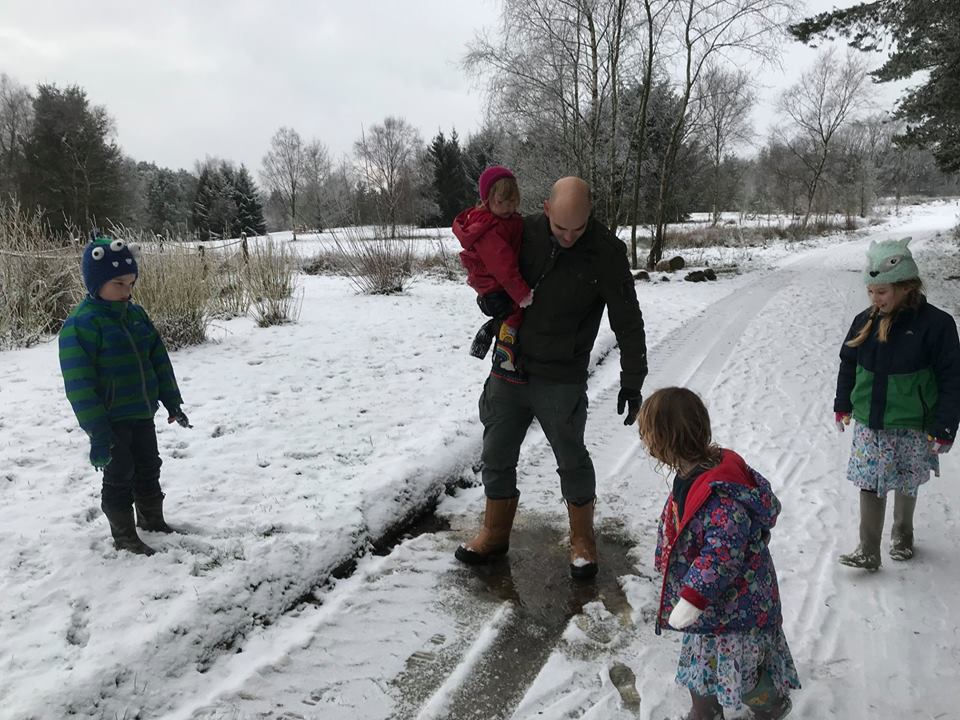 It was amazing to have arrived to our home for the week
And to feel the stresses and strains of everyday life
Float away
Like a snowflake on a winter's breeze
We had longed for snow for so long
So this was a real holiday bonus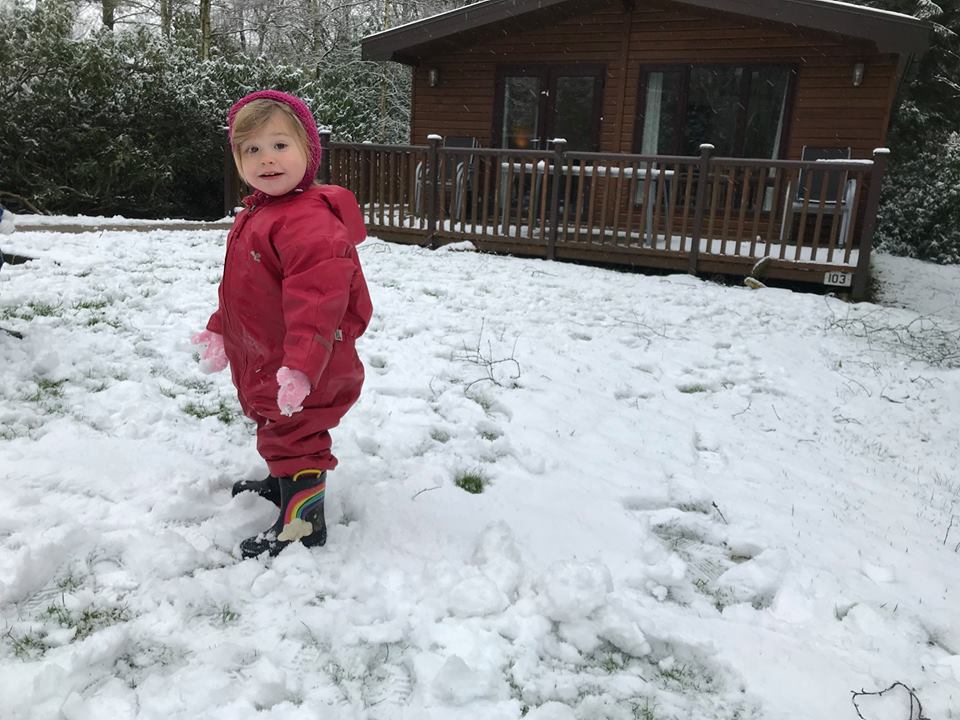 And the children were filled with wonder and awe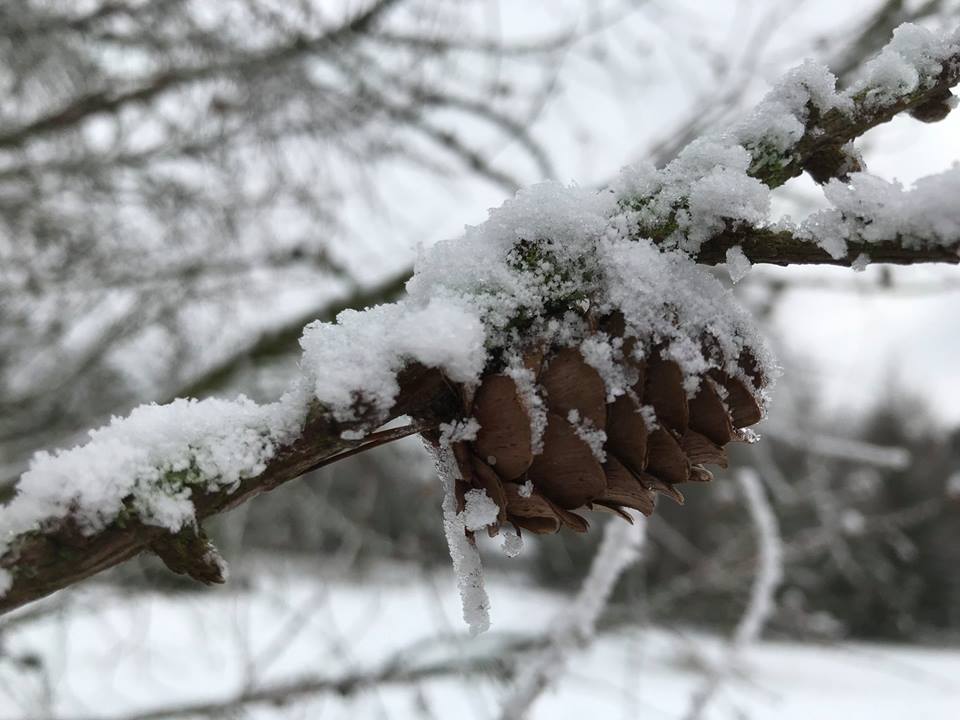 The winter that Tilda died seemed to last forever
2013
It was just right that for her anniversary
We had travelled to the land of snow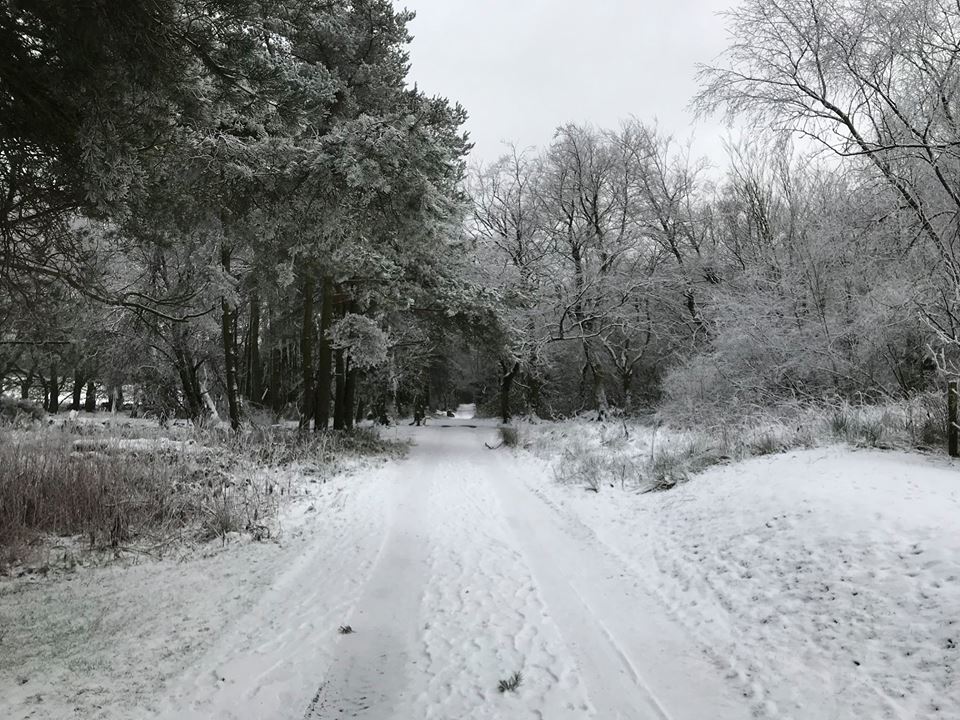 The winter woodland
We had travelled to a magical forest
We spent a wonderful few hours exploring Darwin Forest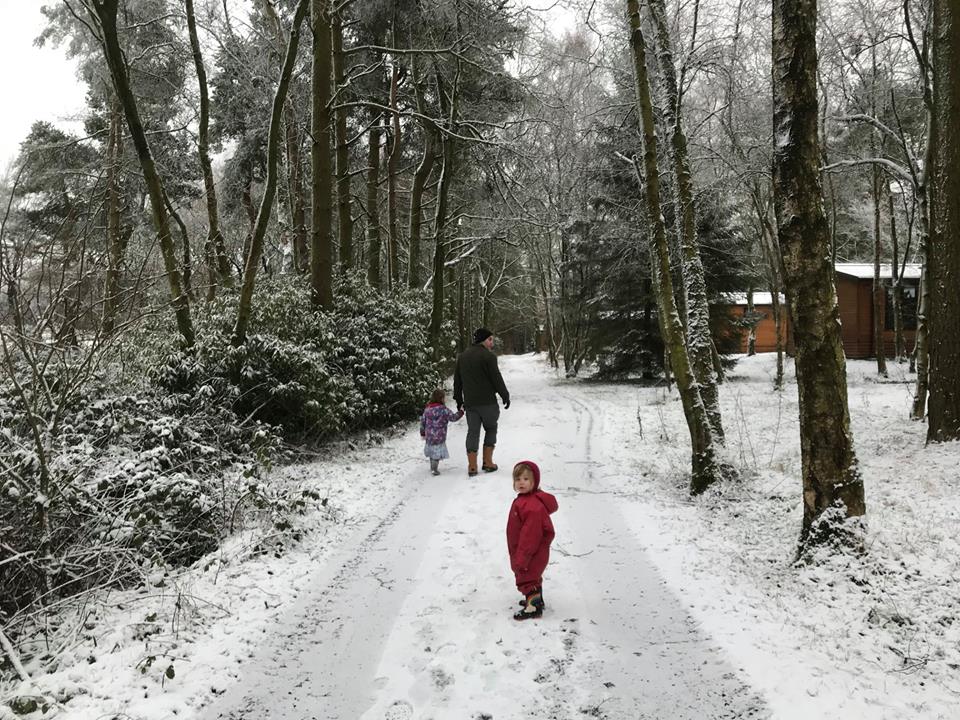 We found fairy doors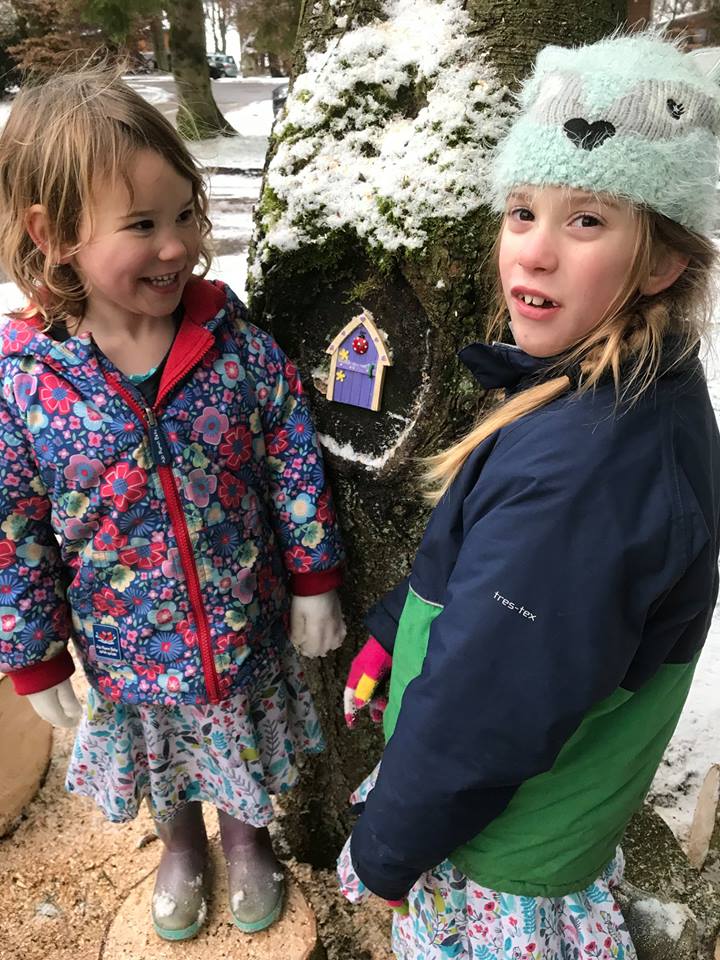 Searched for Snake in his log pile house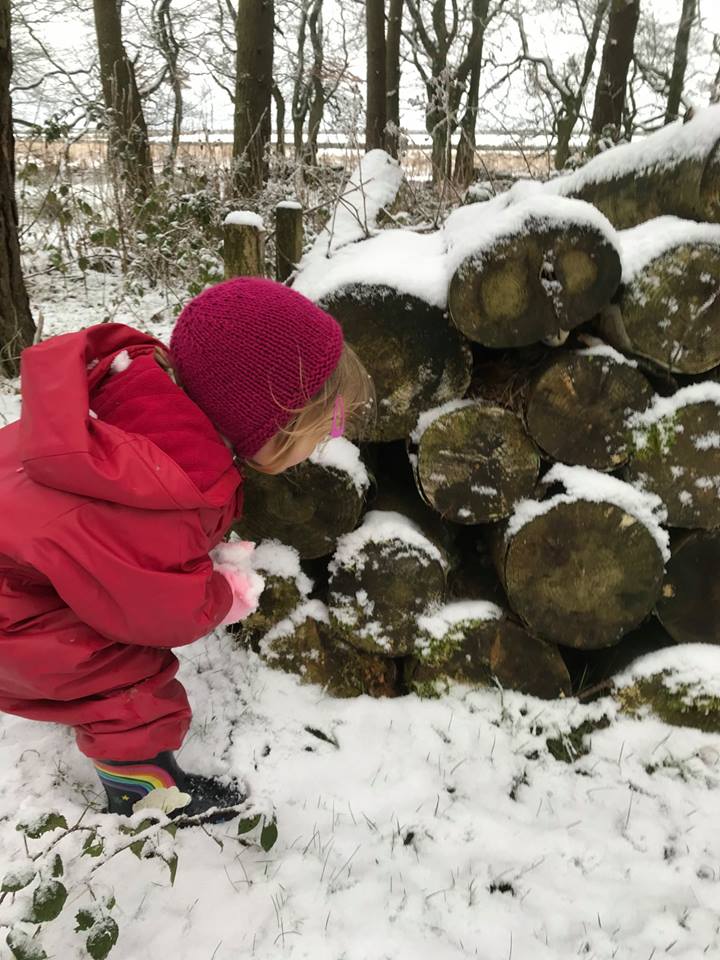 Jammed on the drums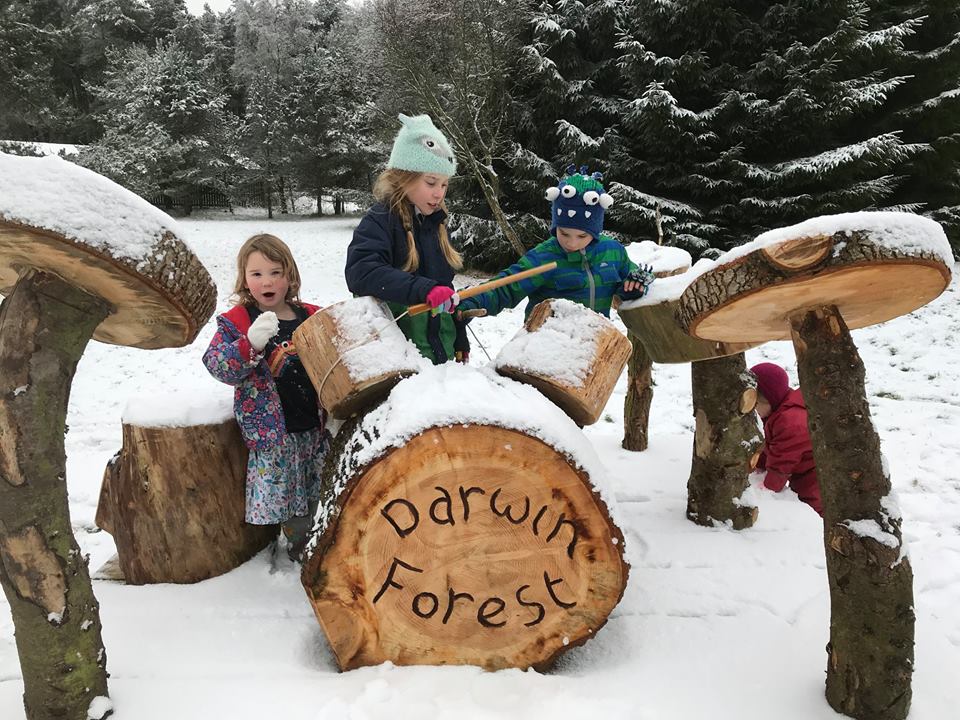 Played with the snow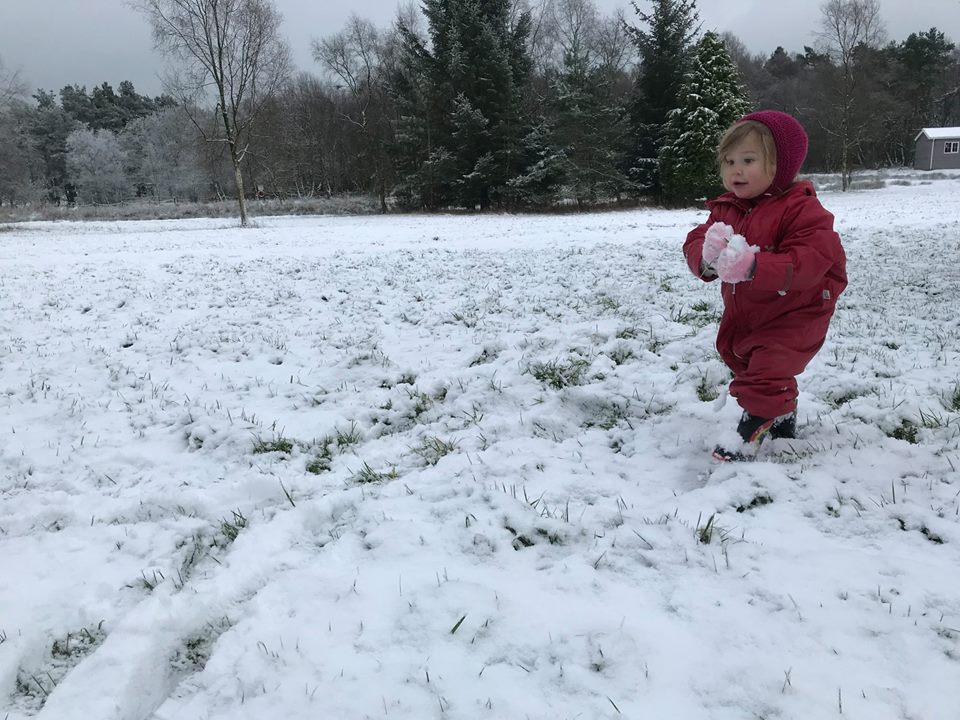 We even built a den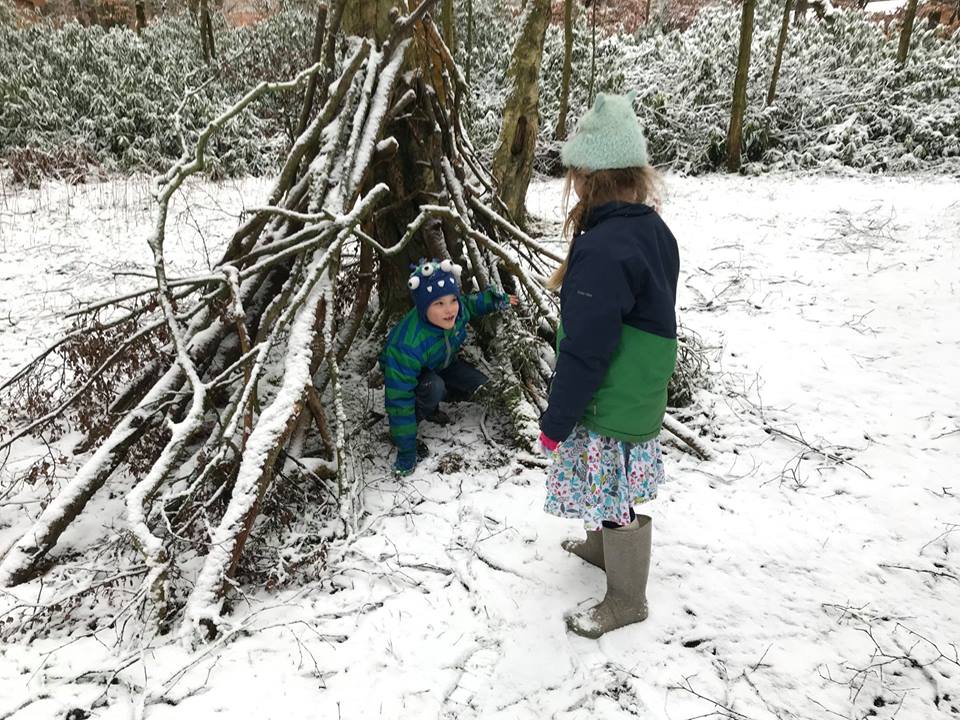 All of this adventure
Before it was even time for tea!
We had our food shop delivered
And were soon back in the warm
And settling down to tea
The lodge was warm and inviting
The children bathed and showered
They chose their beds
And soon after our busy first day
We were all ready for sleep
With the promise of swimming
And more snow play in the morning
I did think at this point how splendid it would have been
To have a hot tub on the verandah
That would have been the perfect end
To a truly idyllic arrival at Landal Darwin Forest
A hot tub in the snow!
If you fancy a forest foray
Check out availability and special offers here
We were invited as guests to review Darwin Forest Country Park