Have you recently purchased a buy-to-let property? If so, have you considered how you plan to manage this investment? More than likely, if it is your first time investing in property, you may not have contemplated the management side of things, but what you don't realise is that proper management is vital to the success of your investment.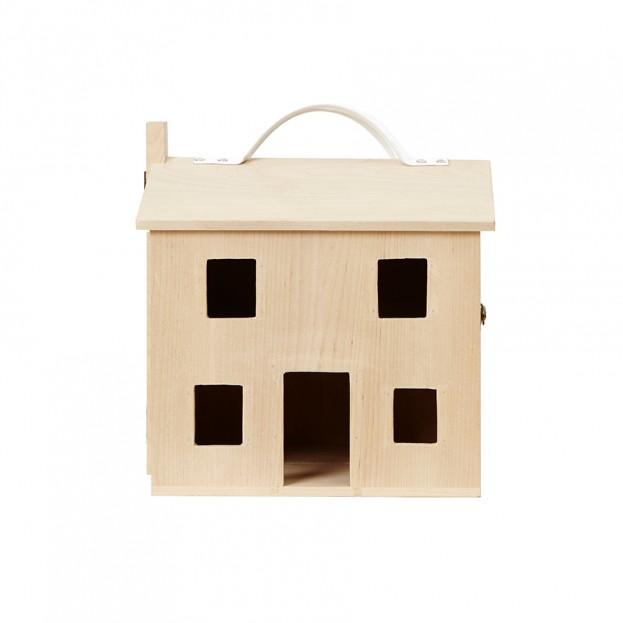 In order to manage your property successfully and gain the best return on investment, you should consider these top tips to help you run your investment while also keeping your tenants satisfied.
1. Landlord responsibilities
There are a number of ways you can manage your property, although this will depend on your situation. For example, if you are retired or work part-time, you could choose to take a hands-on approach, which means the property is fully managed by you. This allows you to have full control of the property operations, so you will be the first to know if there any issues, allowing you to resolve them quickly and efficiently.
If managing a property full-time does not work for you, then you could outsource some management tasks to external companies. For example, many landlords hire maintenance workers to take over tasks such as general repairs, electrical issues and more. It would then be up to you to deal with tasks you feel comfortable with, such as finances or tenant queries. This approach offers you some freedom, while also maintaining some form of control over the management procedures.
Some landlords – mainly those who own multiple properties – tend to hire property management companies who are paid to handle the everyday tasks to ensure everything is running smoothly. Even if you only have one property to manage, you may feel more confident sourcing properties rather than running them, therefore employing a property manager would be the best option to ensure you get the best out of your investment.
2. Tenant management
To ensure your property is looked after, you should implement a tenant screening process, which will help you find reliable residents for your property.This involves conducting finance and background checks to ensure your tenant will not cause any potential issues during their tenancy. These procedures will allow you to narrow down tenant applications to help you find the best fit for your property.
Once the right tenant is chosen, you should then work with legal experts to help you draw up tenancy agreements, which should lay out the rules and expectations of both the landlord and tenant. Once the legal processes are complete, you should then obtain a security deposit to help you fund any repairs at the end of the tenancy. Before doing so, you should make yourself aware of any existing defects prior to the tenant moving in, as you do not want to pass on blame when it is not the tenants doing.
During the tenancy, there may be complaints made, which will most likely be related to repairs. To prevent this, you should consider implementing regular maintenance to ensure that your tenants are satisfied. You can also have complaints against the tenant, such as missed payments which can result in tenancy eviction if it occurs on multiple occasions. To file for tenant eviction, you must serve your client a legally-binding eviction notice which may be disputed in court. To do this, you must have substantial evidence to support the grounds for eviction.
3. Energy usage
A good selling point for a property is low energy costs, so you should consider making your property as energy efficient as you can. You should also be aware that your property will be classified as illegal if the energy rating stands at F or G on the Energy Performance Certificate. You should aim to achieve a rating of D or higher to improve your carbon footprint, which will allow your property to appreciate now and in the future.
There are several ways you can lower energy usage, such as implementing internal and external insulation, which will enable a reduction in heating bills for your tenants. You should also consider having smart meters installed to allow your tenants to monitor their energy activity and reduce their usage if need be.
Another effective way to make your property more eco-friendly is to use technological advances like smart lighting, which is powered by censors, so the lights only switch on when someone enters the room. Property investment companies like RW Invest have introduced smart lighting in their developments, ensuring that the investors who purchase these properties are established as eco-friendly landlords looking to help their tenants save money and do their bit for the planet.
4. Security
When tenants are on the lookout for a rental, they will always consider security as one of the main reasons to live in the property. This means if you don't already have a home security system in place, then now is the time. While some systems may not be cheap, they are definitely worth the money and could result in a significant return on investment if your property is seen as a safe and secure rental.
There are several ways to improve the security of your property, including the installation of an alarm system. This can be programmed by the tenant using their own individual code, which should be activated when leaving the house. You could also install a key box that can be locked to secure car keys, fobs, or access cards, and advise tenants to keep any keys away from external doors.
When it comes to your own security in pre-furnished rentals, you should protect yourself by taking pictures of your items before a tenant moves in, so if anything is damaged or stolen you can use the security deposit to replace them.
This is a collaborative post