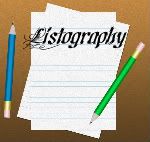 My list of Must Sees!
The Lord of the Rings Trilogy – Extended Editions
These three films combined make the best film of all time.  I love watching them together over a couple of afternoons or evenings.  David and I really want to have a Lord of the Rings viewing event outside on a large screen with all of our closest friends and fellow LOTR fans.  What a great way to spend a summer day and evening, few beers, BBQ, friends and the Fellowship!  I love the music from these movies too and I am certain that it will feature somewhere in our wedding in September.  I would also love to go to New Zealand and visit some of the amazing locations where these movies were shot.  And I would quite like to have a little girl called Meredith and call her Merry for short!
The Shawshank Redemption
This is such a great story and so brilliantly acted.  I love Morgan Freeman and for me this is his best film.  A classic movie!
A River Runs Through It
This is a film I have seen so many times and that I like more every time I see it.  David really likes it too, a story of 3 brothers, and it was one of the first films we discussed and saw together.  Another great story, brilliantly told and very well cast.
Mystic Pizza
This is an old favourite that reminds me of watching movies with my sister.  A proper chick flick featuring the lovely Julia Roberts and the girl from Space Camp!  Does anyone remember Space Camp?  Another brilliant film.  Perhaps that should be in my top 5?!
The Goonies / The Lost Boys
I cannot choose between these two films, both starring Corey Feldman who I used to love!  Both classic kid/teen movies of the 80s.  I cannot choose between them.
So there you have it, 5 of my top movies, though I am sure if you asked me again tomorrow I might produce a different 5 that might include Big, The Money Pit, Forrest Gump, Young Guns, Flight of the Navigator, ET, Shallow Grave, Stand By Me, Indiana Jones and many many more … but for this post these are my 5.
What are yours?
Katetakes5 hosts the fab Listography every week. Why not take a look and join in!