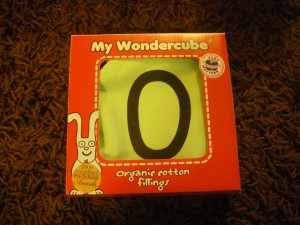 If you are looking for a last minute present for a baby or toddler I have the perfect gift recommendation for you, My Wonder Cube.
My Wonder Cube is an innovative learning toy for babies and toddlers.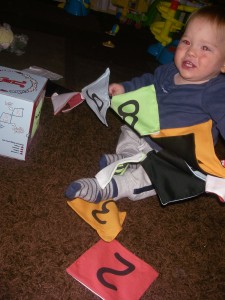 My Wonder Cube offers a choice of cubes – one made from organic cotton jersey suitable from birth, one Fairtrade organic woven cotton also suitable from birth and a beautifully crafted wooden cube for children aged two to six. Along with the cubes themselves
a range of beautiful fillings are available from letters to dinosaurs to bring even more Wonder. They're all machine washable and there's something for everyone.
We have been sent a jersey cube and a wooden one to review with Esther and William. The whole family, and a number of friends, have fallen in love with the cubes as they are great for playing together, developing fine motorskills and extending children's language.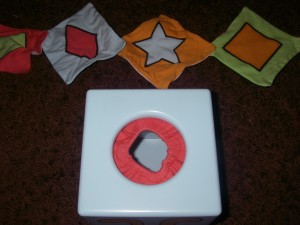 Esther and William have loved exploring both the soft cube and the larger wooden cube. The fillings can be swapped between the two creating two versatile toys that can be used for a range of activities and games.
The cubes come with a set of fabric square fillings and there are also lots of extras you can buy covering shapes, numbers, simple calculations, letters, textures and story sequencing.
My Wonder Cube truly is a toy that grows with your child supporting and extending their learning in a fun, interactive way.
You can use the fabric squares to play matching games, sorting games, ordering and sequencing activities and much more.
Esther and William can also spend hours just pulling the squares out of the cubes and pushing them back in again. This is great for developing concepts such as push and pull and in and out. It also helps them to work on their motor skills. It also saves me a fortune in baby wipes and tissues!!!!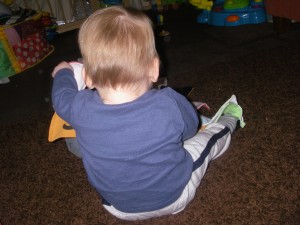 I love the idea of buying a baby a My Wonder Cube and each year adding to the contents by buying a new set of fabric squares. The soft cube comes with either squares made of different materials so that baby can experience different textures or a set of activity cubes that rattle and squeak if you push them or wrinkle them. These are wonderful, soft organic toys for newborns that will last throughout their toddler years.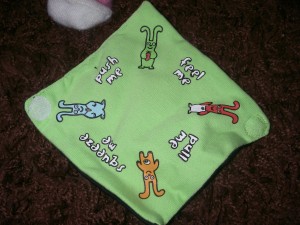 A toy to be treasured but also one that is practical and long lasting and can be reused and reinvented time and time again.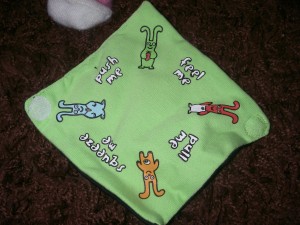 Wonder Cubes are great for the classroom too. The Goldilocks sequencing squares would be fabulous when teaching traditional stories and the shape and simple calculation squares would add an exciting interactive group activity to a basic numeracy lesson.
This is certainly a wonderful toy with a wealth of potential for use at home and at school.
As well as for all the educational benefits, you may just like to use the wooden cube as a walker?!?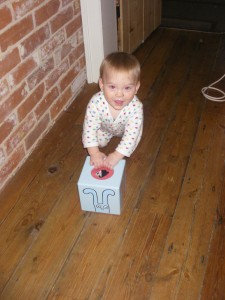 If you are buying a cube for a gift you can have the fabric squares personalised with a child's name.
The cubes are available from the My Wonder Cube website and also on Amazon.
Hurry!
There is still time!
A fabulous gift for all the family to enjoy this festive season.
Cube of Wonder!
We were sent one soft jersey cube and one wooden cube to test for the purposes of this review.