My beautiful daughter, Matilda Mae, will be six weeks old on Wednesday. She is exclusively breastfed and of this fact I am very proud. But breastfeeding a newborn is time consuming and it is making me sad.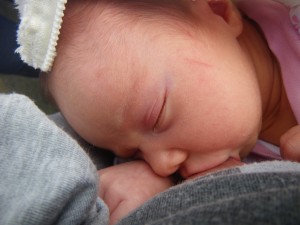 I have two other gorgeous children, twins Esther and William and I feel that I am neglecting them. For six weeks now their Daddy has been their main carer and I seem to have looked on whilst feeding the baby.
I love snuggling with Matilda and feeding her but I am not enjoying it as I should.
Often I am upstairs early in the morning feeding M whilst the twins have breakfast with Daddy downstairs.
I am quite frequently still feeding the baby whilst Daddy gets Esther and William dressed.
I am often in the lounge while my toddlers play in the garden or go to the park with their Daddy.
I almost always have to feed the baby while the others have tea.
And most heartbreaking of all are the times when I do not get to say a proper good night and take my toddlers to bed.
I feel like I am missing out on so many special moments and am terrified that my relationship with Esther and William will be damaged beyond repair.
Whenever they are hurt or need something these days it is Dadda that they call. And Daddy swoops in with kisses and cuddles and I feel so very left out of the love.
Sometimes I feel so hurt and angry. I feel bad for Esther and William too.
I often have to refuse their cuddles because I am feeding the baby.
I know we are watching far too much TV.
There is so much that I want to do but time seems to get eaten with the feeding.
Sometimes it all gets too much and I sit with Matilda in my arms and I cry.
I feel like such a bad mummy.
I knew that things would be bad for a couple of weeks but 6 weeks on and I want to be mummy to all my children.
Can anybody tell me how?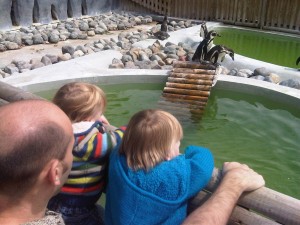 When we go out it is always Daddy who has the twins as I wear baby in a Baba Sling. Maybe we need to try doing things the other way around?
David is so good with Esther and William though, and he can lift them both together with ease which makes lots of things much easier.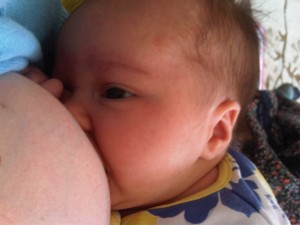 I worry that he feels that he is doing all the hard work with Esther and William while I am just sat feeding.
I know that it must look so easy but breastfeeding and generally caring for a newborn is physically and emotionally exhausting.
I often feel drained.
Matilda's reflux does not help.
I feel like I am missing out on special moments with all my children and making myself so sad.
Would bottle feeding Matilda really make any difference?
How can I find a balance between the three and be the mummy I am so desperate to be?
What would you do if you were me?