October is an exciting month for Matilda Mae.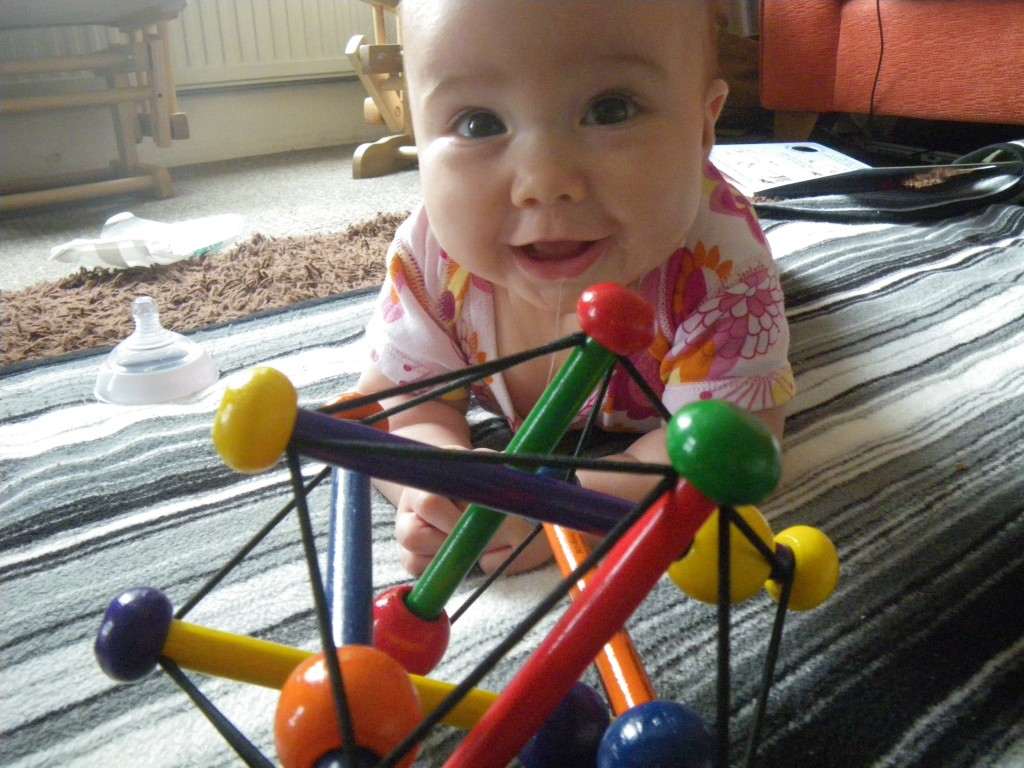 She is now 5 months old and is definitely ready for weaning.
She needs to be weaned on to solid food and out of our bed!
With all the changes ahead of us I have started shopping around for products to help us make the transitions we now need to make.
Through my research one brand seems to be sticking out to me more than any other and I think I have fallen a little bit in love.
I'm a little bit in love with Stokke!
I have been talking on Twitter and Facebook about how we need a new stroller. Until now we have used our Chicco Nunu but most of the time I end up wearing Matilda and pushing an empty pram. She does not like lying flat and she hates being in her car seat. Even in the car. She is not a good traveller. The only way she will go anywhere in a pram is if I am bent right over with my face close to hers and talking to her. It seems to me that the creators of Stokke understand my baby and have raised the seat of their stroller up high so that babies can connect with their parents and get the attention that they crave and the security that they need. At the moment Matilda and I have a problem. She does not want to be lying flat and I do not want her to be facing away from me. We need a parent facing pushchair and I think that the very clever, simply stunning Stokke Xplory could be just what we need.
Whilst browsing the Stokke website and admiring all the clever concepts of the Xplory I was also drawn to the details of their carrier. At the moment I carry Matilda in a Baby Bjorn Miracle which we both love but I am suffering from back problems as I am petite and Baby is not. Other mummies that I meet suggest that now Matilda is bigger I could carry her on my back. And actually I think she would love that! The Stokke My Carrier would make it possible to give back carrying a go and switch back to being on my front if either of us is at all unsure. What a great idea!
Once I had started admiring some Stokke products it would have been rude not to peruse them all. And guess what, each one made me fall a little more in love.
When your Baby is the best thing in your world you want the best of the best for them?
So add to the list above the fabulously funky and functional Tripp Trapp.
Wouldn't she look cute?
And the bed fit for a princess the Stokke Sleepi Bed.
That should see us through the upcoming toddler years.
Now to convince the Daddy!!