At the moment we are loving experimenting with messy play.
With sensory play.
I recently made Dinosaur Lands for Esther and William inspired by The Imagination Tree.
Yesterday I decided to extend that activity to create a Dinosaur World in our Tuff Spot. Our cement mixing tray!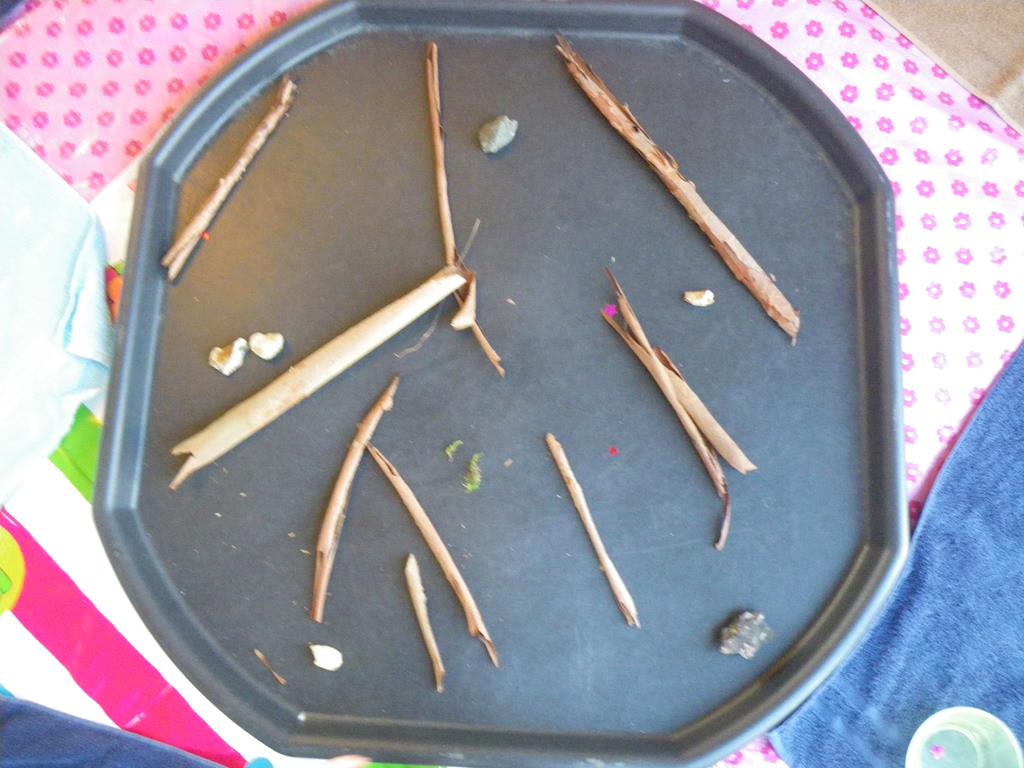 First we went out the garden and collected some stones and some of the bark from our eucalyptus tree.
This giant tree sheds its bark and it great for creating habitats for our different toy animals and creatures.
We put the bark and stones into the Tuff Spot.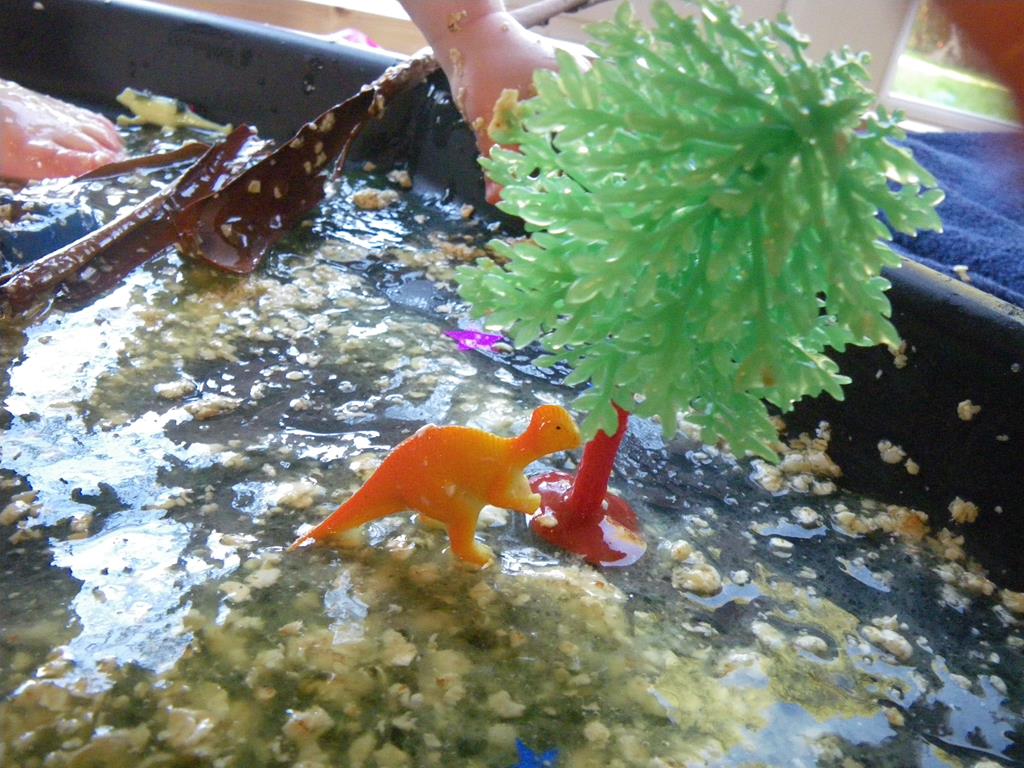 We then placed in our dinosaurs and some other foliage including moss and fake plastic trees.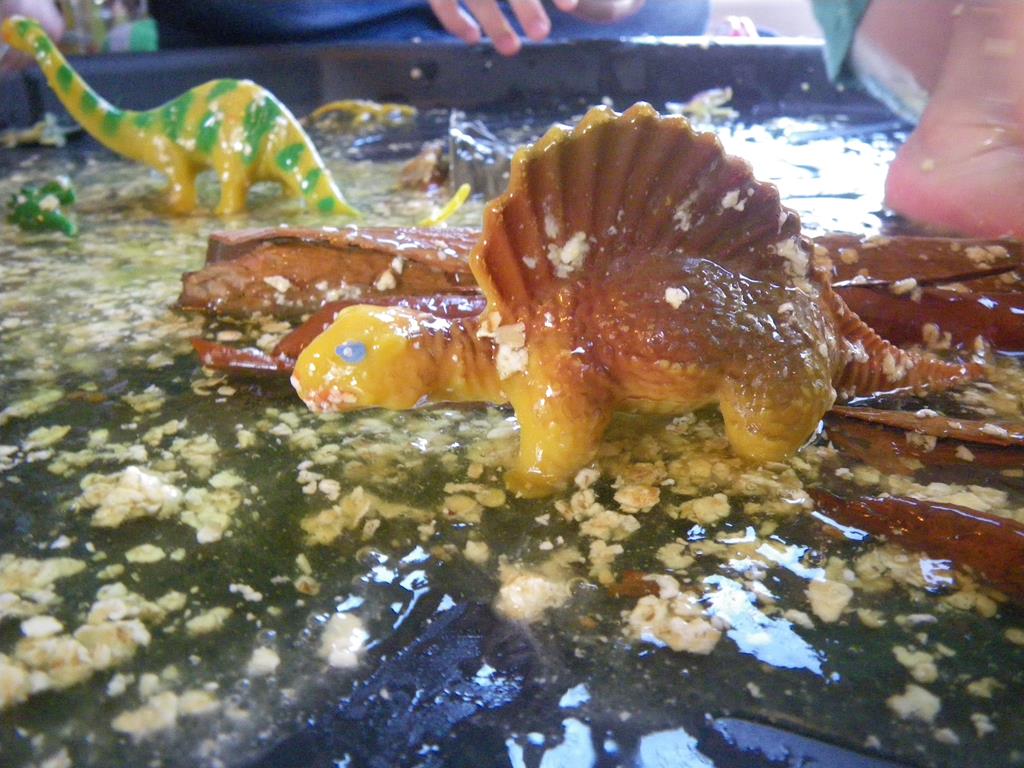 We used yoghurt coated raisins as dinosaur eggs.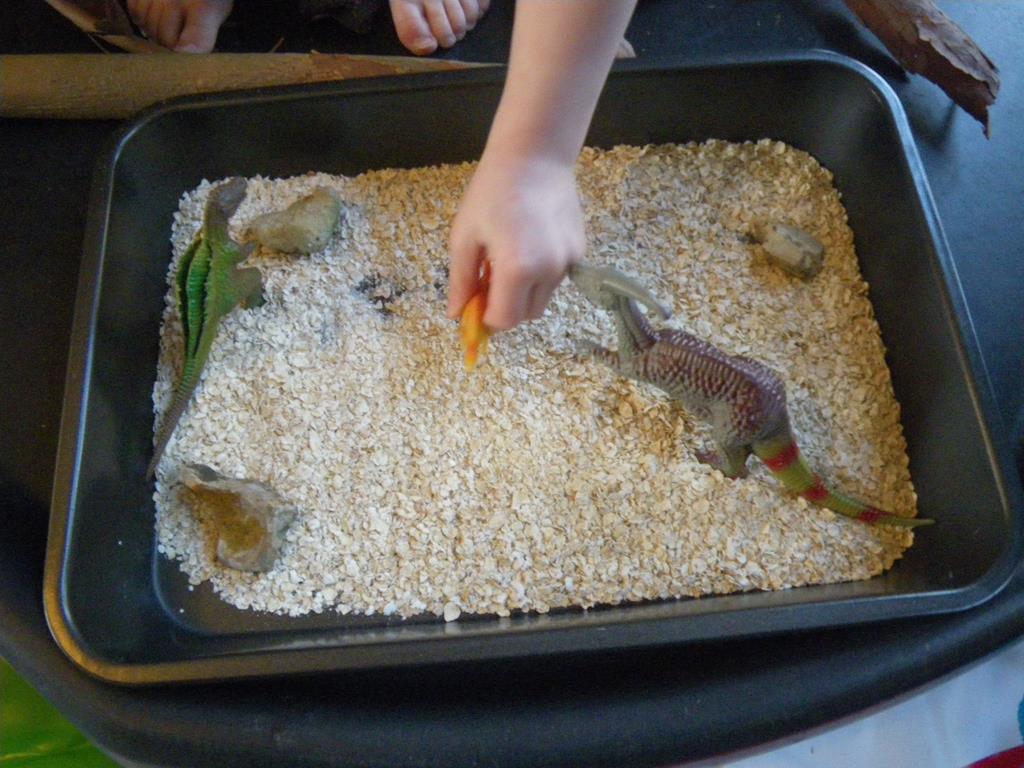 We then had a roasting tin filled with golden syrup flavoured porridge to create a dinosaur beach!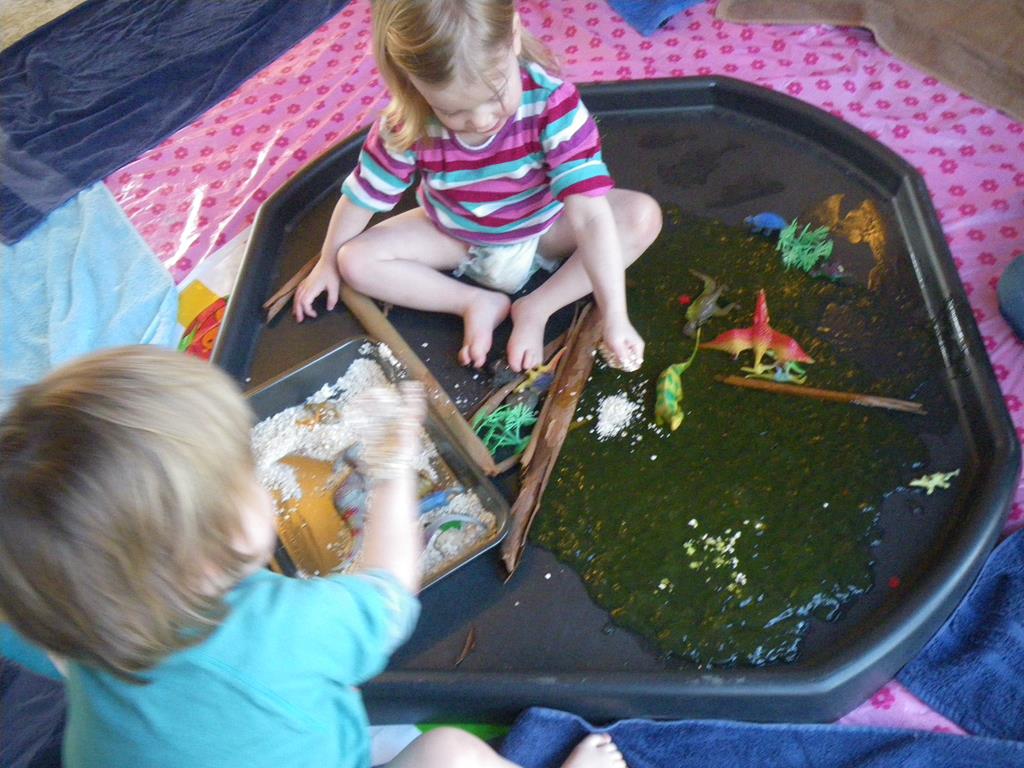 We then surrounded the beach with dinosaur goo, two pints of lime green jelly.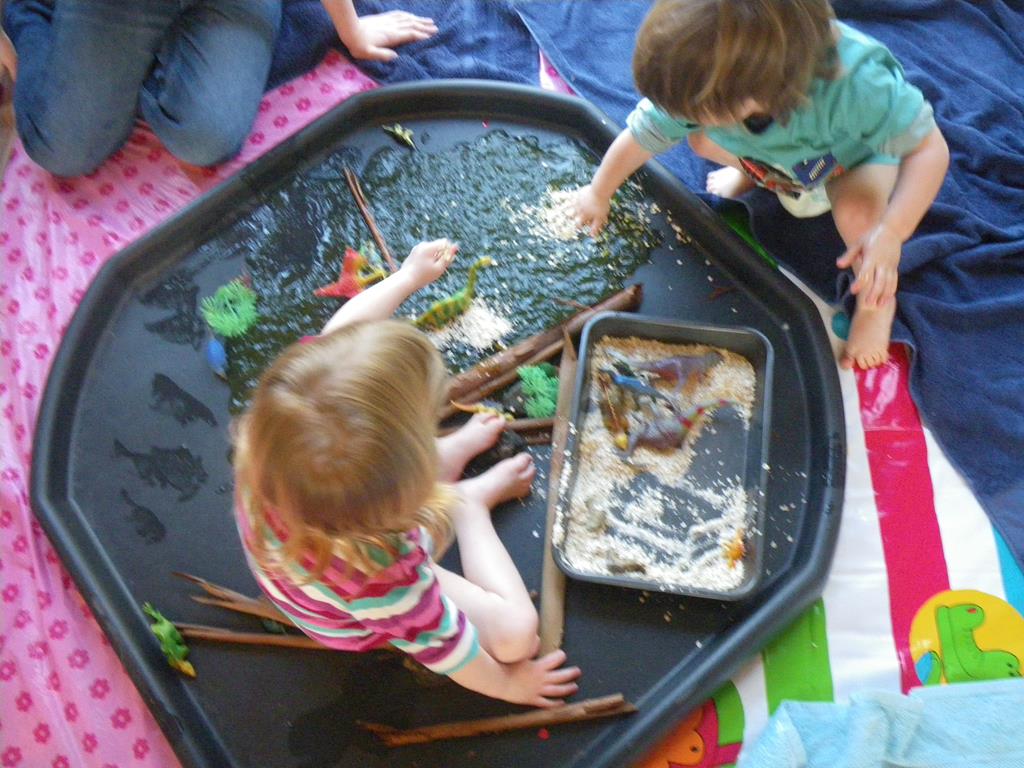 Our Dinosaur World was a sensory explosion of tastes, textures and smells.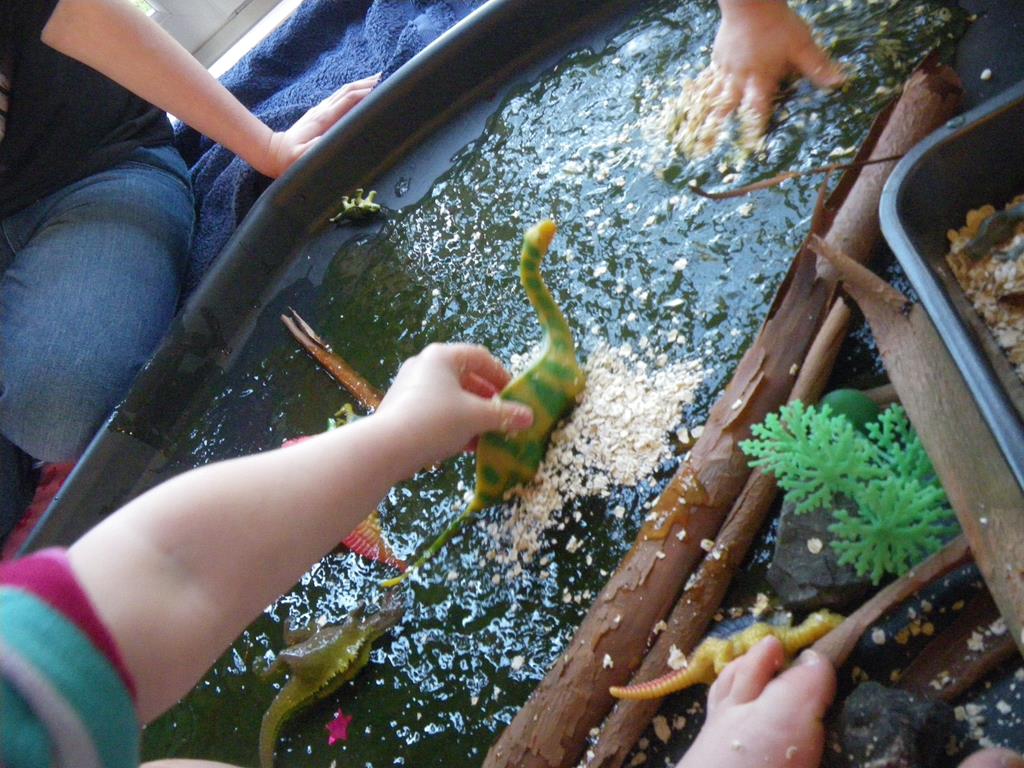 Esther and William both loved it, in their very different ways.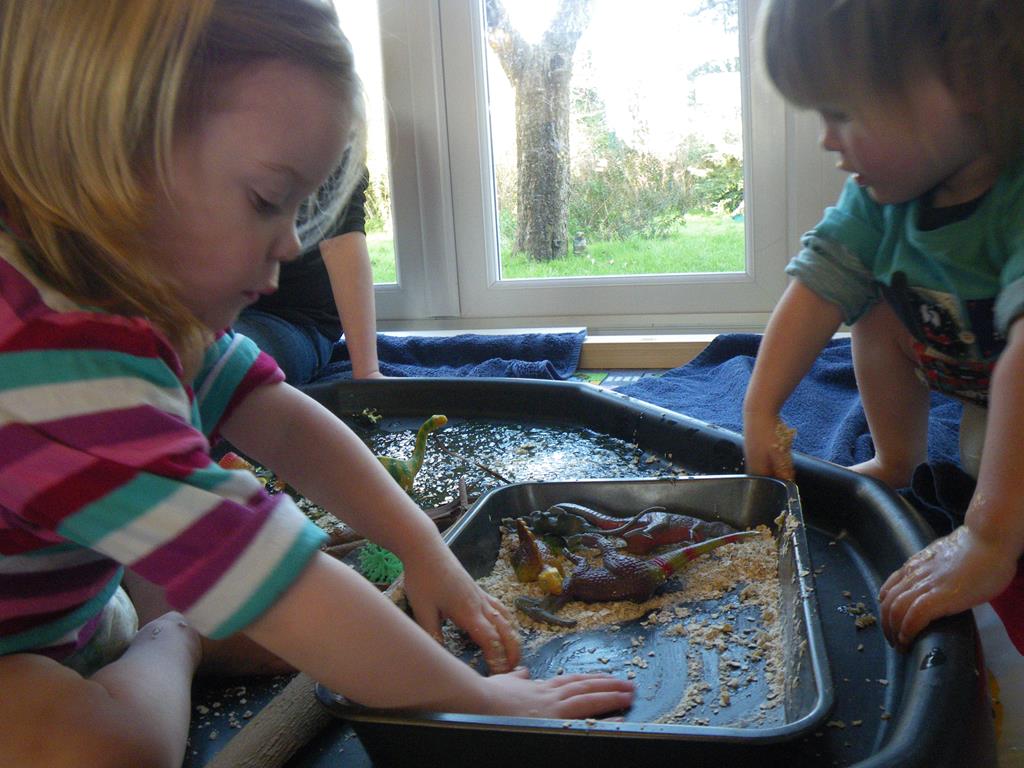 William loved squelching in the jelly with his hands and feet.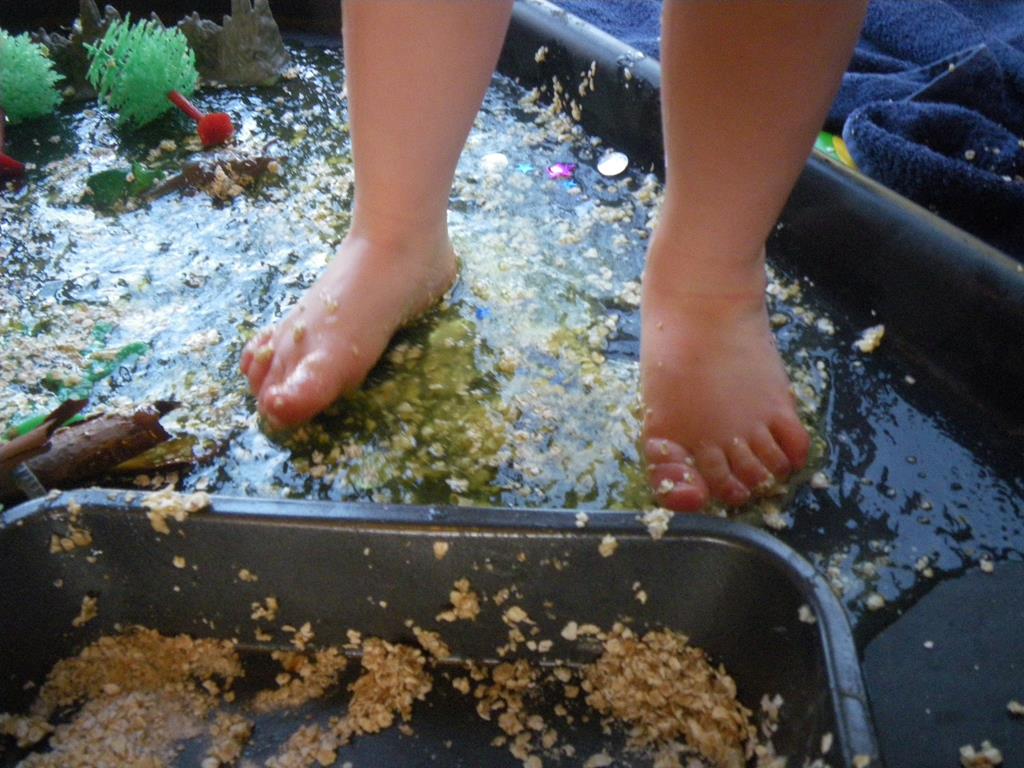 They both were quick to mix the dry porridge with the wet, sticky jelly.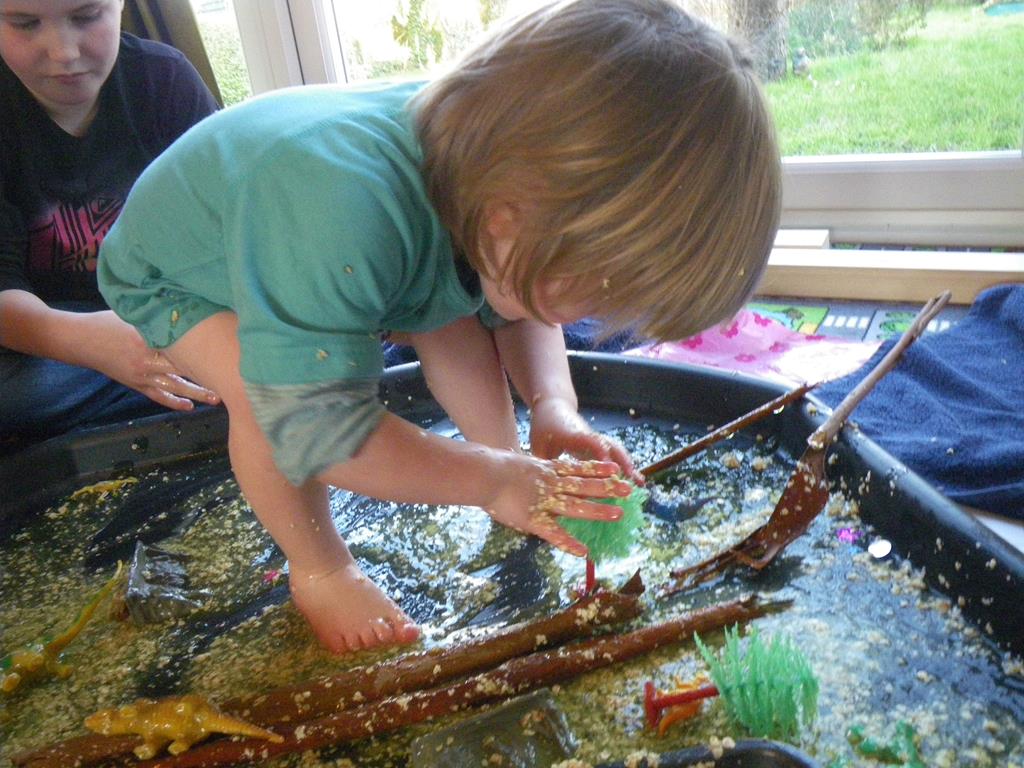 Esther acted out stories with the dinosaurs.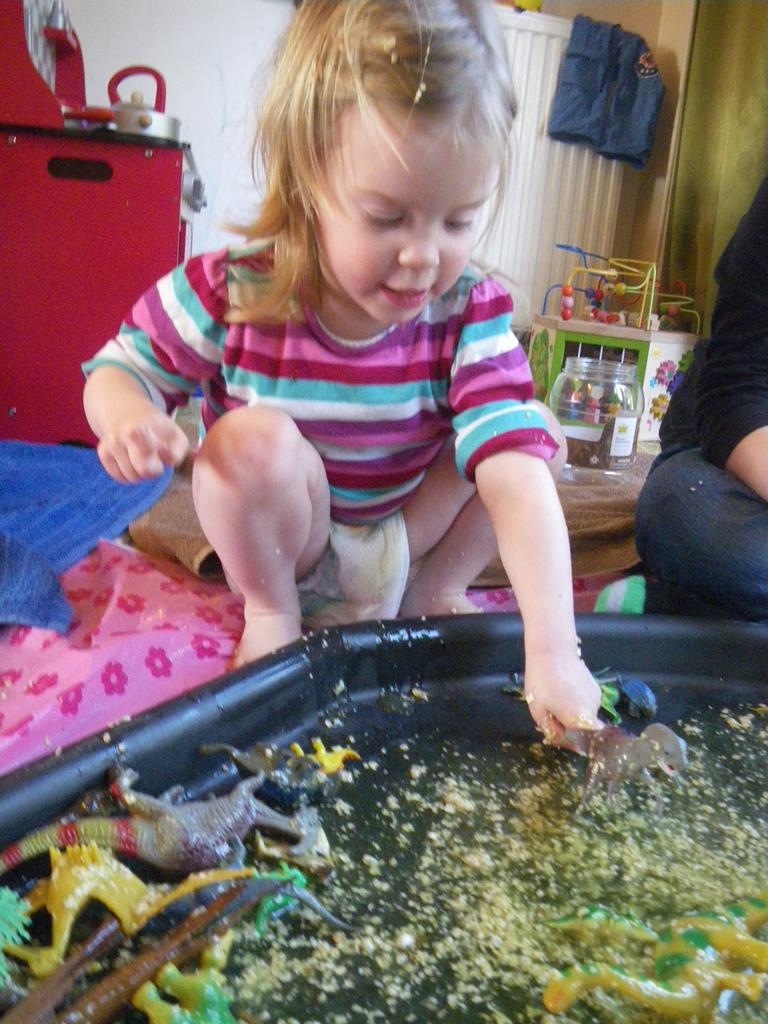 William was quick to switch his attention to trains.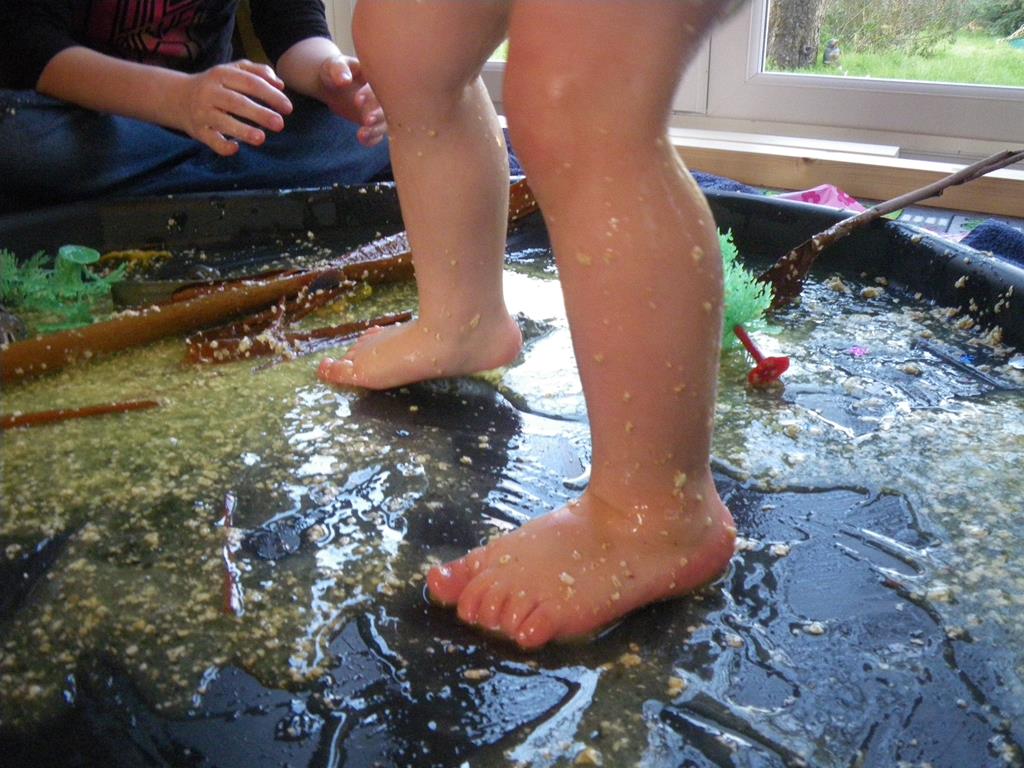 He loved making tracks through the jelly and the oats.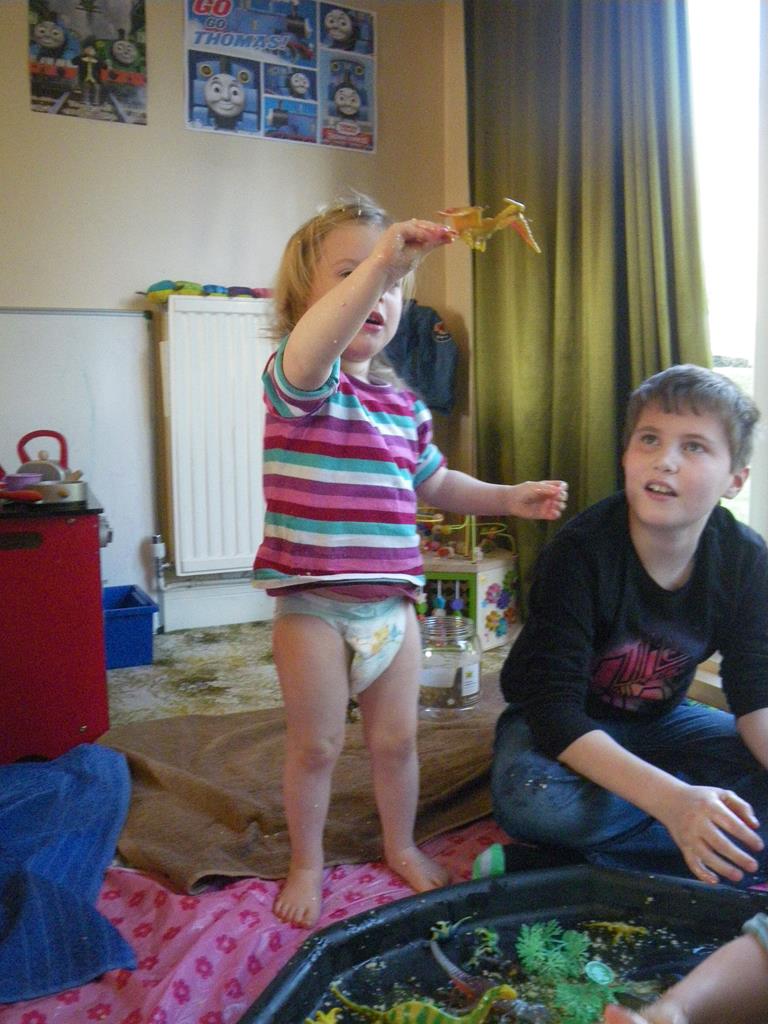 William enjoyed the challenge of trying to walk around the tuff spot and especially liked it when he fell over and was covered top to toe in porridgy jelly.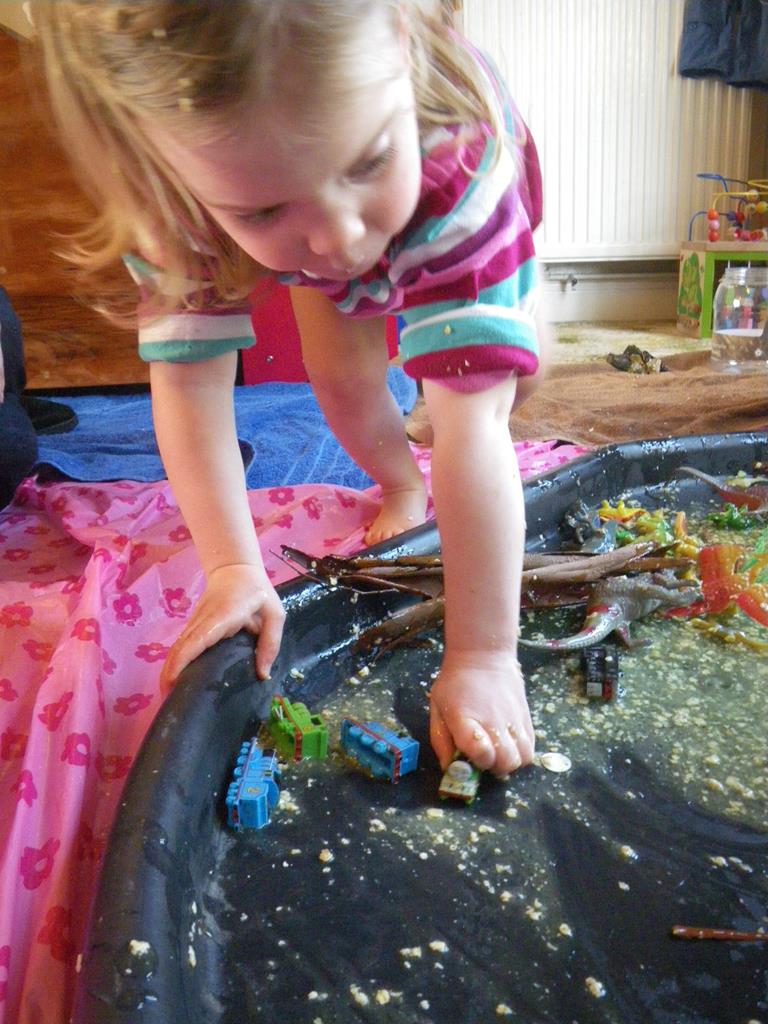 They had such a wonderful time.
Granny was with us and Godmother 'Chele.
We were all fascinated watching them play.
Watching them explore with their senses and embark on imaginary play.