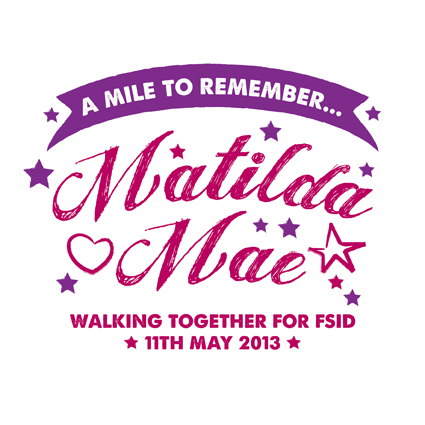 This Saturday Matilda will have been gone for one whole month.
On Saturday 2nd March it will be one month since we found her sleeping, it should also be the day that she is 10 months old.
I wonder how much she would have changed in these past four weeks?
Her crawling would be super I'm sure. I am fairly certain she would have been standing.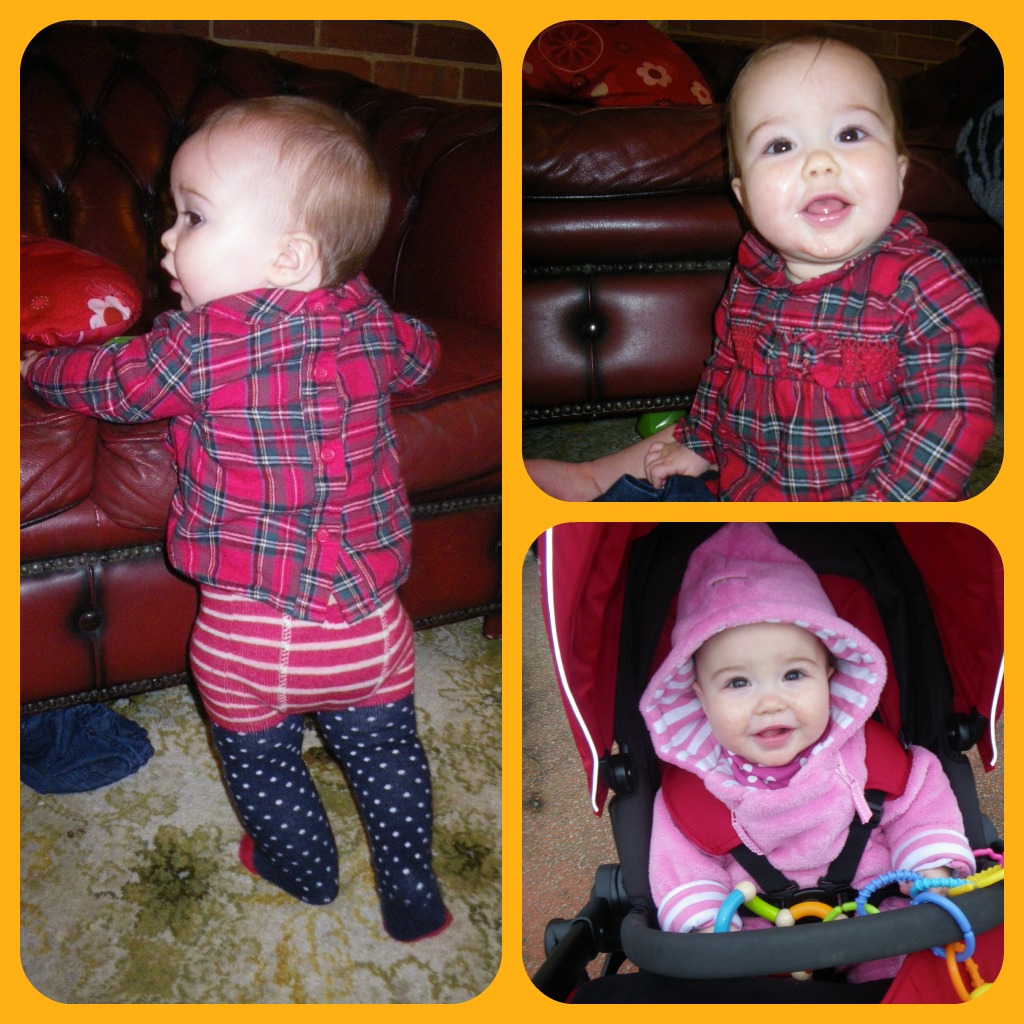 Walking?
Who knows?
We will never know.
It breaks my heart every day that I will never see Matilda walk across a room, splash in a puddle, pedal a bike, run through a meadow, roll down a hill.
Every day I question and I wonder.
What kind of toddler would she have been?
What would she be like as a little girl?
My heart aches and weighs heavy in my chest as I struggle to comprehend that these are things we will never ever know.
Matilda Mae died at just 9 months.
Our beautiful baby is gone.
As I battle my way through each day without Matilda I am comforted by friends and family. I am surviving by keeping busy and by knowing that sadly I am not the first Mummy to make this journey and regretfully I will not be the last. In the four long weeks since Tilda died I know of at least four other older babies or young toddlers who have died in the same way.
Because of the people who have been so kind to me and for the people who I hope I can help in the future I want to raise awareness of Sudden Infant Death Syndrome (SIDS) and raise money for the foundation that supports families affected by it and carries out research into preventing it, SIDS, what we commonly know as cot death.
Every year since 2007 The Cot Death Charity (FSID) have encouraged people to host Mile in Memory Walks to remember their loved ones and raise money for the charity. Last year there were over 65 walks around the country raising over £67,000.
This year, thanks to Emma at Me, The Man and The Baby I am organising a walk in our village. One mile. In memory of Matilda Mae. I had not really thought about it very much, just that it sounded like a lovely way to remember Tilda and the date, 11th May, was very close to what should have been her first birthday. I started to let people know about the event.
The response was amazing and completely overwhelming. So many people want to remember Matilda and help to raise money for FSID and raise awareness of how cot death can be prevented in the hope of saving babies lives.
Several bloggers are now arranging walks around the country that will be open for anyone to attend and we are also working together to create an online auction to raise even more money for The Cot Death Charity, FSID.
The auction will be run by a team of bloggers with help from Susanne from Ghost Writer Mummy and Sally at The Tots 100.
We are already getting so many wonderful prizes pledged.
The auction will be held alongside the Mile In Memory Walks on the 11th of May.
More details about the auction will follow.
I want to make sure that the it is all done properly with support from the FSID Fundraising Team.
In the meantime you can keep up to date with developments by following myself, Susanne or Tots 100 on Twitter and by reading this blog.
If you would like to donate a prize for the online auction then please get in touch with me via my email which is jennie@edspire.co.uk
With the walks, local raffles and the online auction we hope to raise money and awareness for FSID in memory of Matilda Mae.
I am going to update this post with details of the different walks and the online auction as I have them.
Thank you.