Esther and William are a little over two and a half.
At the end of July they will be three.
Born at 27 weeks.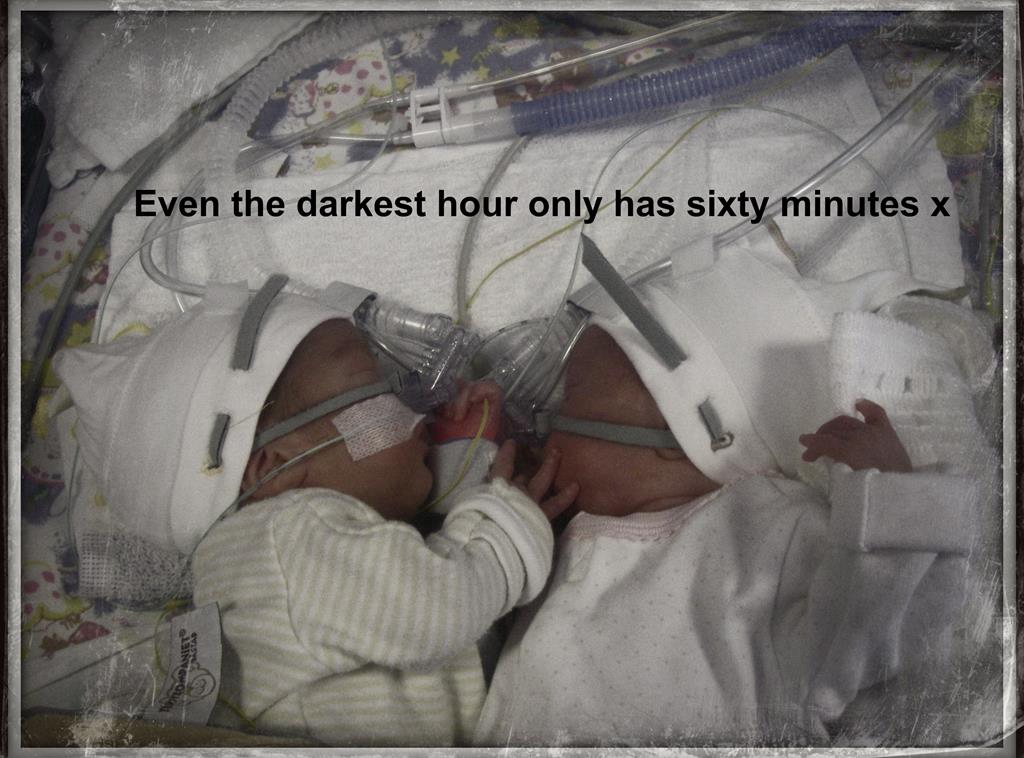 13 weeks too soon.
They spent their first 59 days in hospital.
The next four months in almost isolation.
No baby classes.
No large family events.
Nowhere that they might catch a cold
Or come into contact with a virus.
Theirs' was not an easy beginning.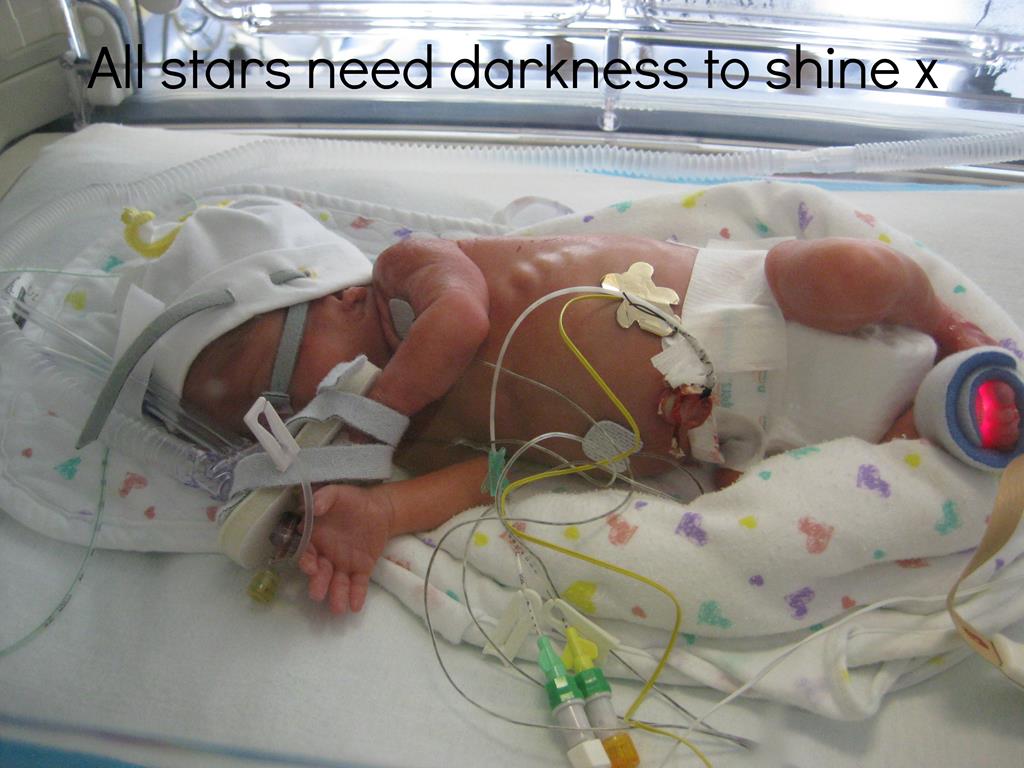 We have a lot to explain to them when the time is right.
How they were born.
And before that, how they were conceived.
And after that, how their beautiful baby sister died.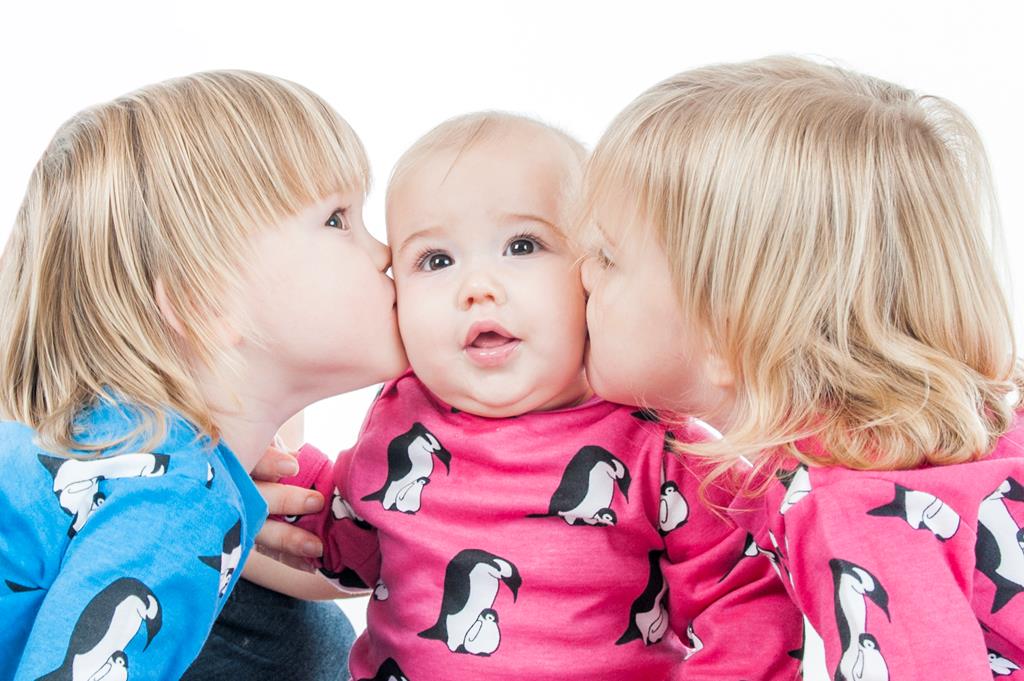 We have, of course, told them that Baby Tilda has died.
They often tell us.
Sometimes totally out of the blue.
Baby Tilda has died.
She's died.
I am realising more each day
That though they are repeating the words
They have no idea what they mean.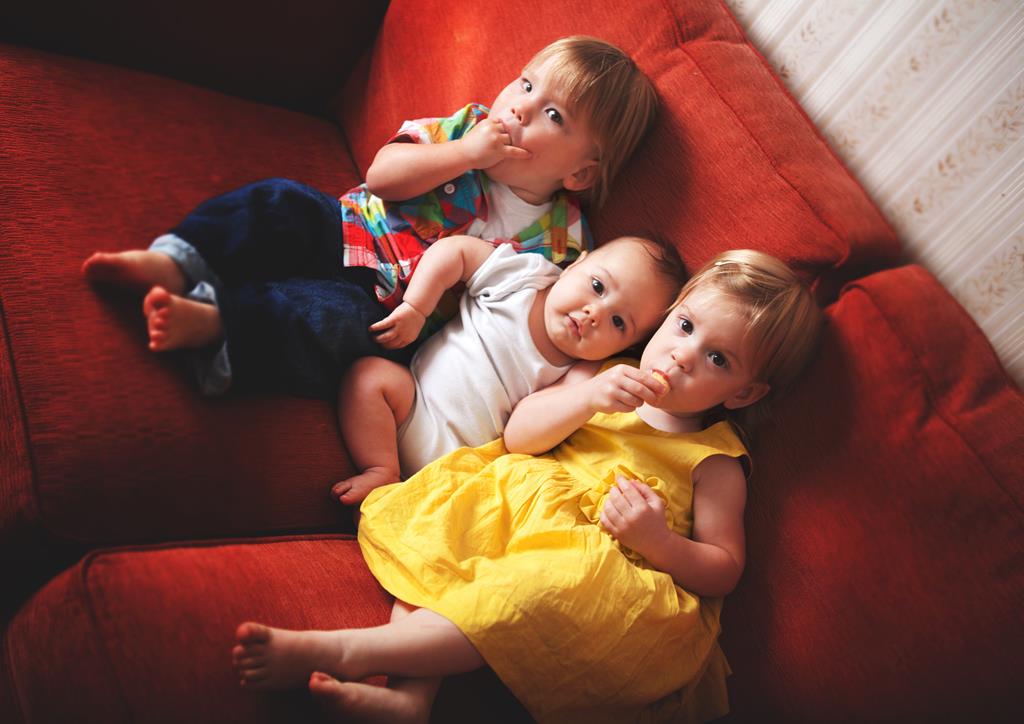 They say many times each day that Baby Tilda is in the sky.
They have started looking up for her.
They wave to her out of the window.
They wave with their lovely gold star wands from Anna at The Imagination Tree.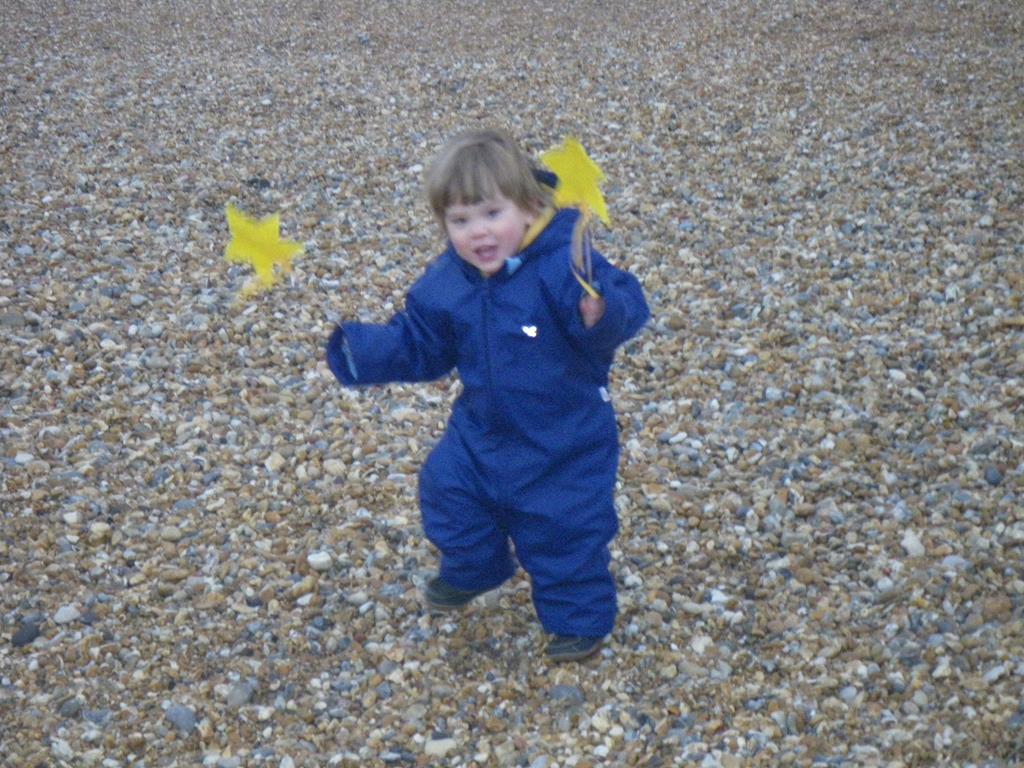 They keep asking us to go up to the sky and get her.
They want us to bring their baby sister back.
And they look really puzzled when we say we can't.
They do not understand why we won't bring their Baby Tiger back.
It is heartbreaking.
They love blowing bubbles for Baby Tilda.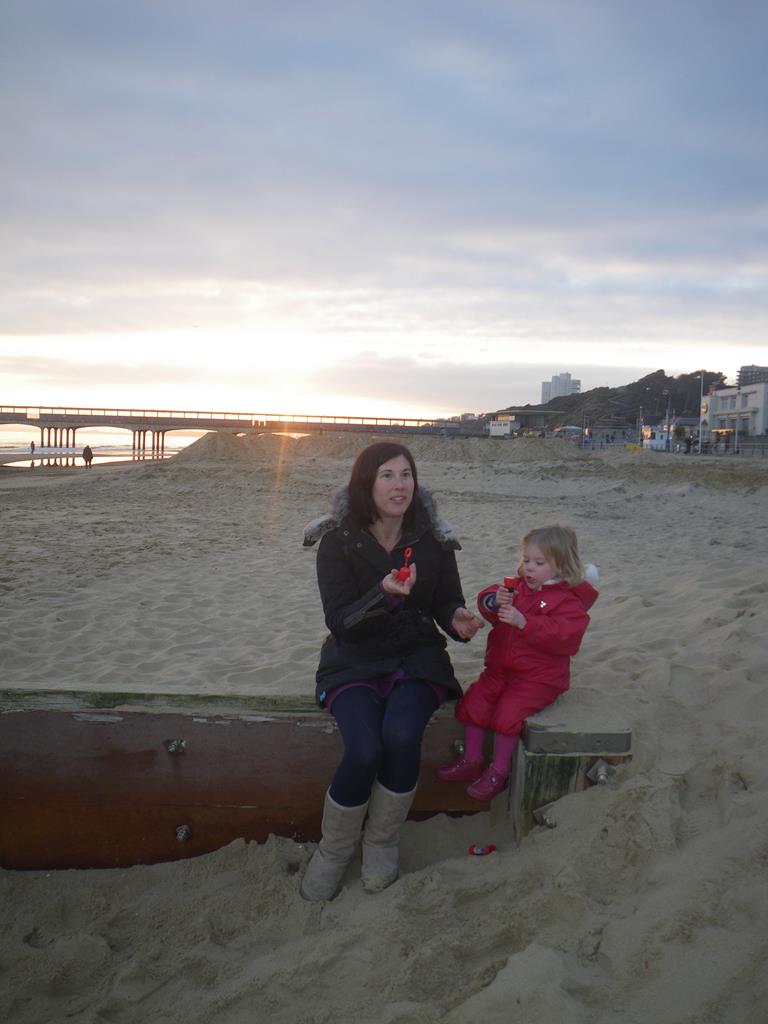 They adore looking at pictures of her.
Esther today asked to look at pictures on the television and listen to Baby Tilda's song.
We watched the photo montages I have made.
At every photo Esther said, There is Baby Tilda!'
She said to me between videos,
'I miss Baby Tilda'.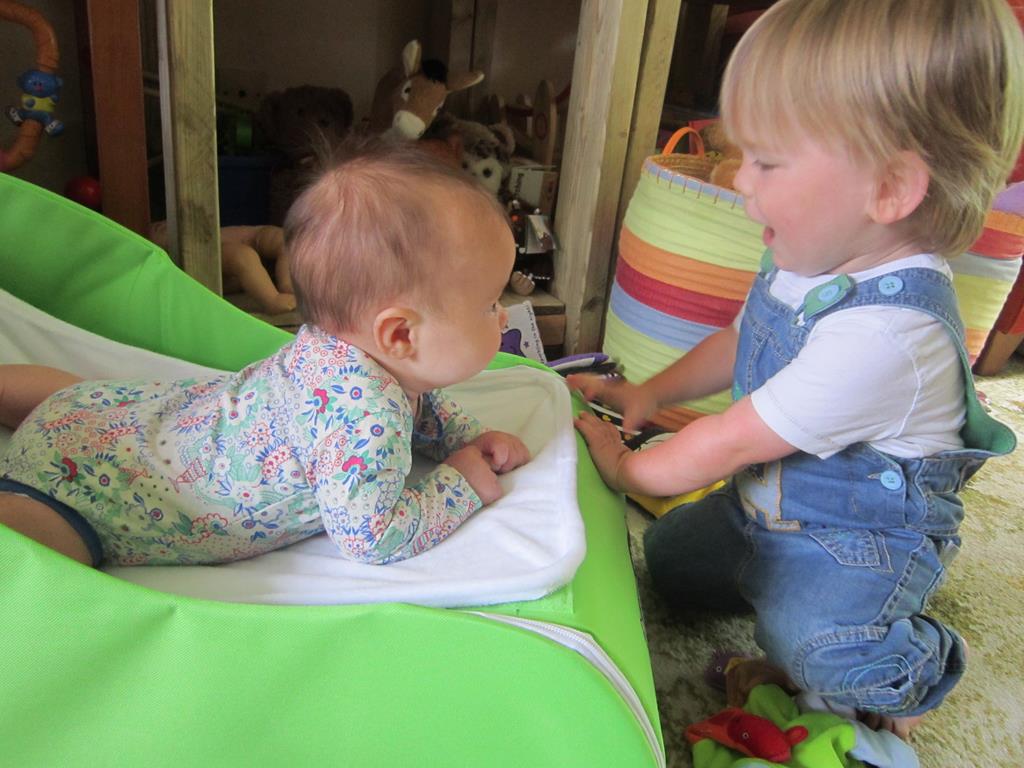 Yesterday my friend came round with her 10 month old boy.
Baby Samuel.
Just one week younger than Matilda Mae.
Esther and William were so good with him.
It made me so sad.
They should be strengthening their bond with Tilda.
Their relationship should be growing.
Blossoming with Spring.
It makes me so sad that she is not here.
I am sure it is effecting them too.
When Baby Samuel was coming Esther and William looked all around for some baby toys for him.
And of course there are none. I have put them away.
It was too painful for me to keep them out.
But maybe for them, I should have left them where they were?
Seeing Samuel copying William and following him around the room made me think of what might be with my three.
We all miss you, Baby Tilda.
We miss you so so much!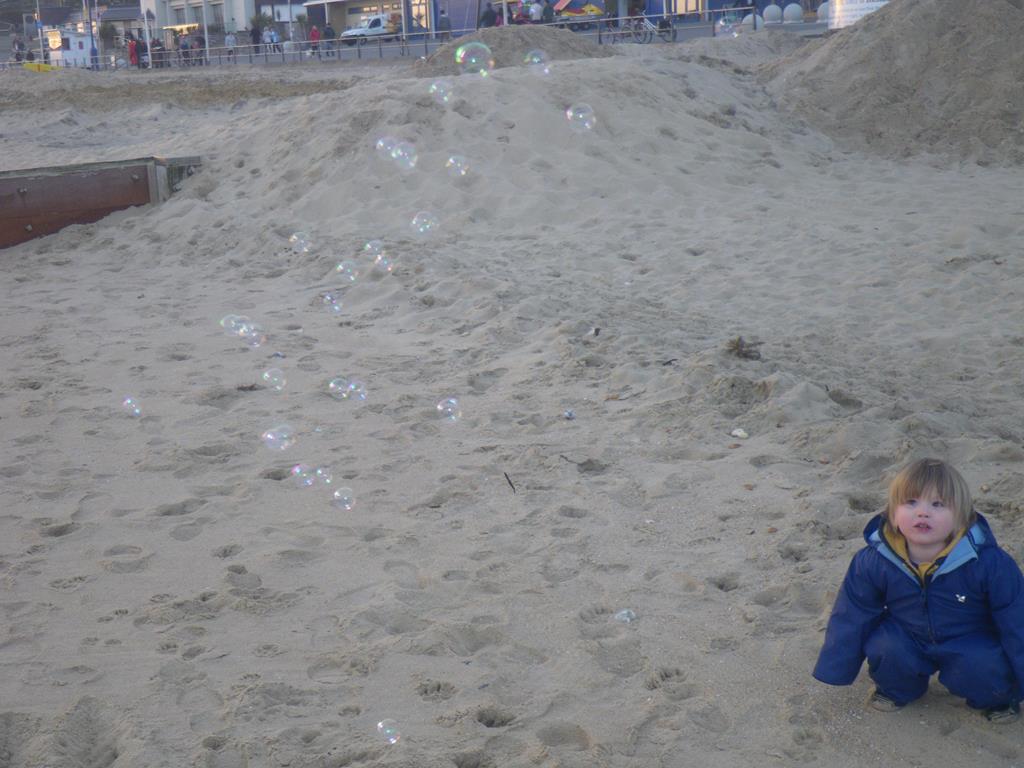 How do we make sure that Esther and William know that she is never coming back?
How do you explain death to a two year old?
We think that they have got it but then they will ask why Matilda is not in the car.
They will ask why Baby Tilda is not in her highchair.
They will ask if Tilda is up in her bed.
I don't think they really understand that she is gone.
Why should they?
How could they?
They are so young.
Too young to have been through all that they have already been through.
They were just beginning to get used to having their baby sister around.
And now she is gone.
She is died.
And I am not sure they even know.
They say she is with the stars.
We say she is beyond the clouds.
We look for her, talk to her, wave to her.
But she is not there.
And they really do look.
They are really trying to see.
The sister that they miss so much.
They are trying to understand.
The words that mummy and daddy keep saying.
Baby Tilda has died.
She is in the sky.
We cannot see her anymore.
We can look at pictures and we can remember her.
We can blow bubble kisses.
Write her name in the sand.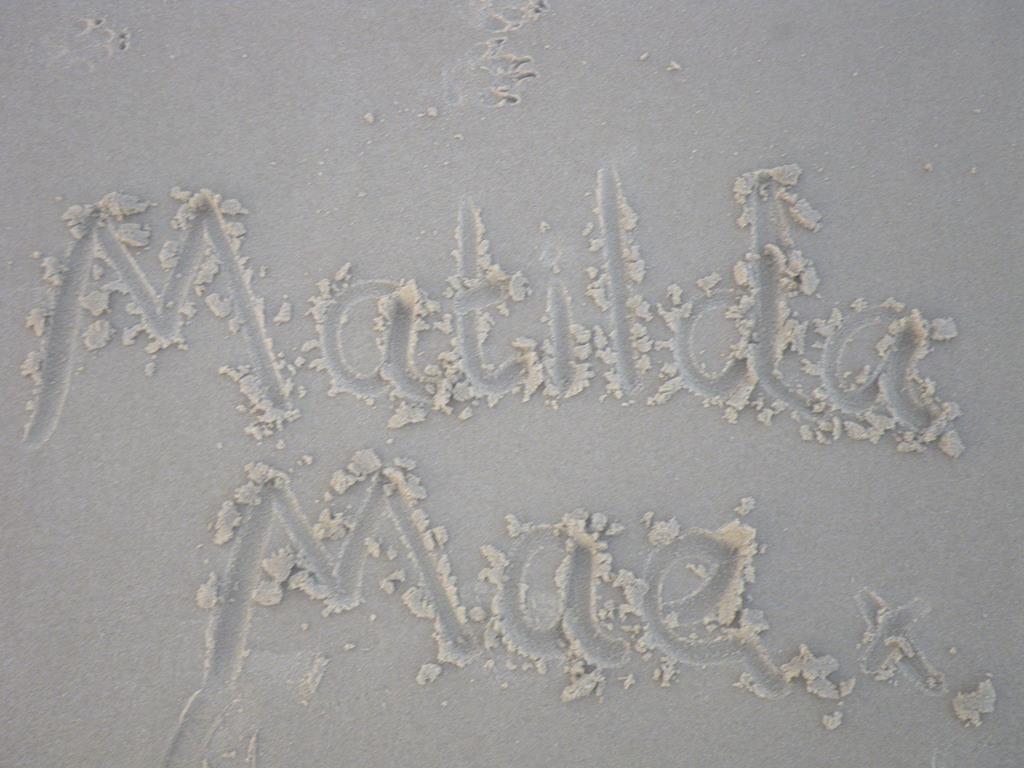 But we will never see Tilda again.
We will never see our baby again.
How do you help a two year old to comprehend that?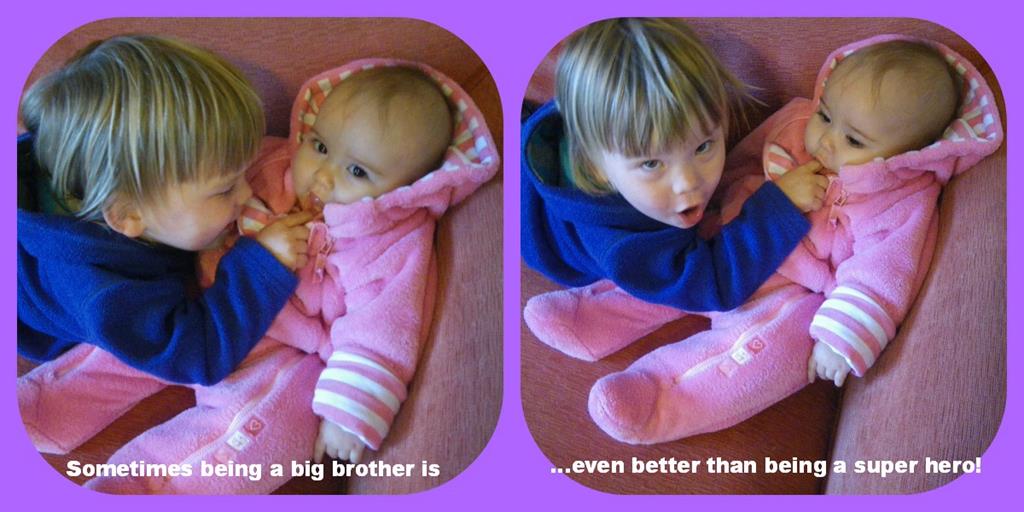 I would really really like to know x