Do you domino?
It is such a wonderful thing
Do you know
All you can learn when you domino?
Dominoes teach you how to count
They help you learn your colours
Dominoes help you learn about patterns
With numbers, colours and others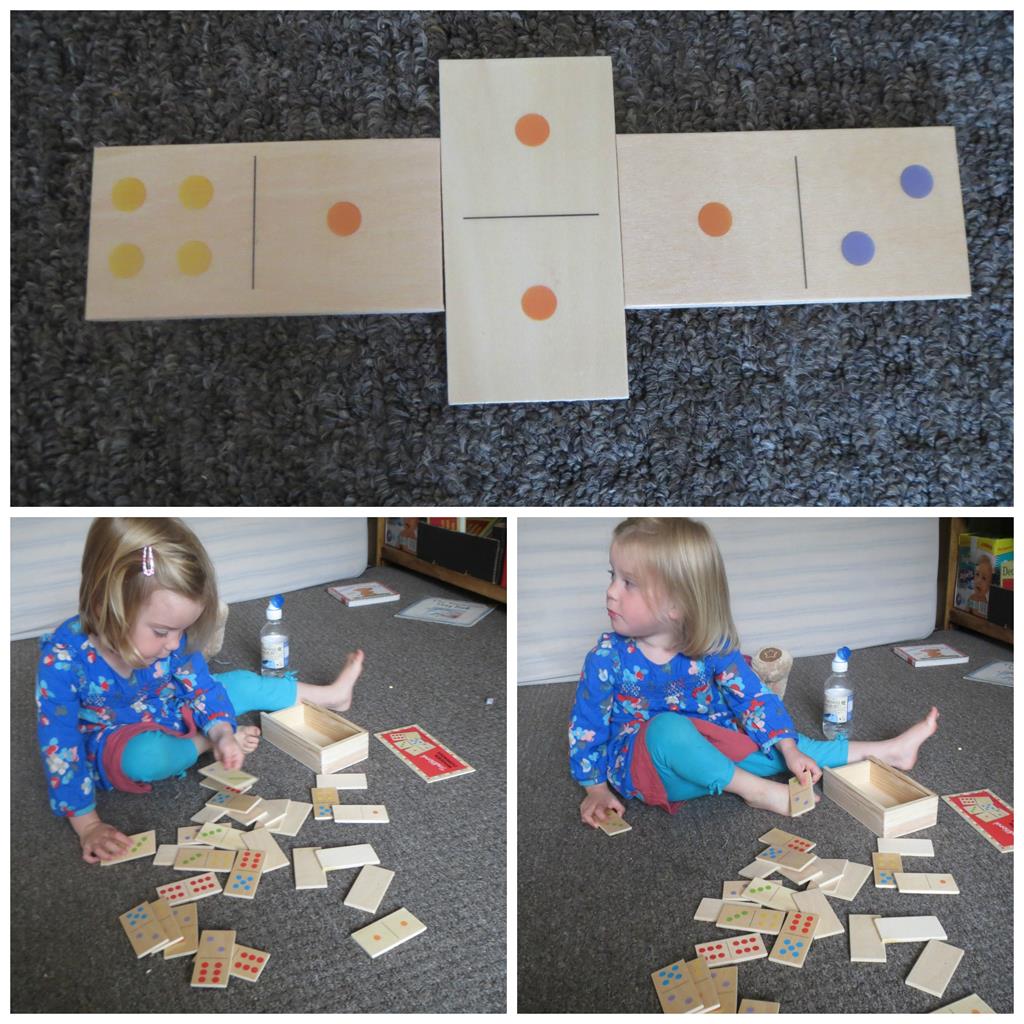 Dominoes can be played on your own
In a team or with a friend
They help you learn
To wait your turn
And how a broken game to mend
Dominoes teach you how to add
And how to take away
They teach you all the number names
As part of a fun game to play
Some dominoes match up animals
Some dominoes have a theme
You have to be patient with dominoes
And sometimes work as a team
Some dominoes are plastic
Ours are made of wood
Wooden dominoes are traditional and best
But all kinds of dominoes are good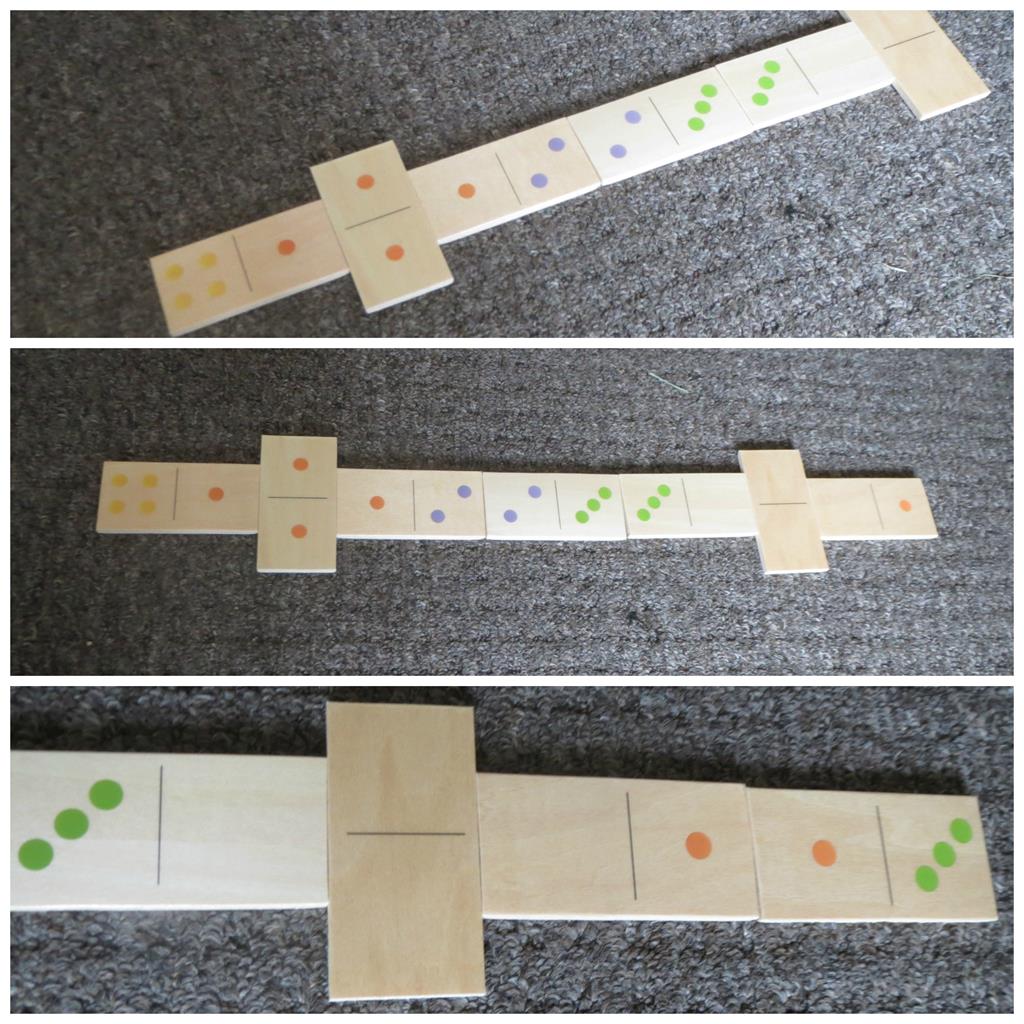 What can you learn with dominoes?
Problem solving and strategy
They help you learn all sorts of things
And make you think creatively
Dominoes are great for making tracks
Or troublesome trucks for trains
They can be buffered and couple up
And shunted over again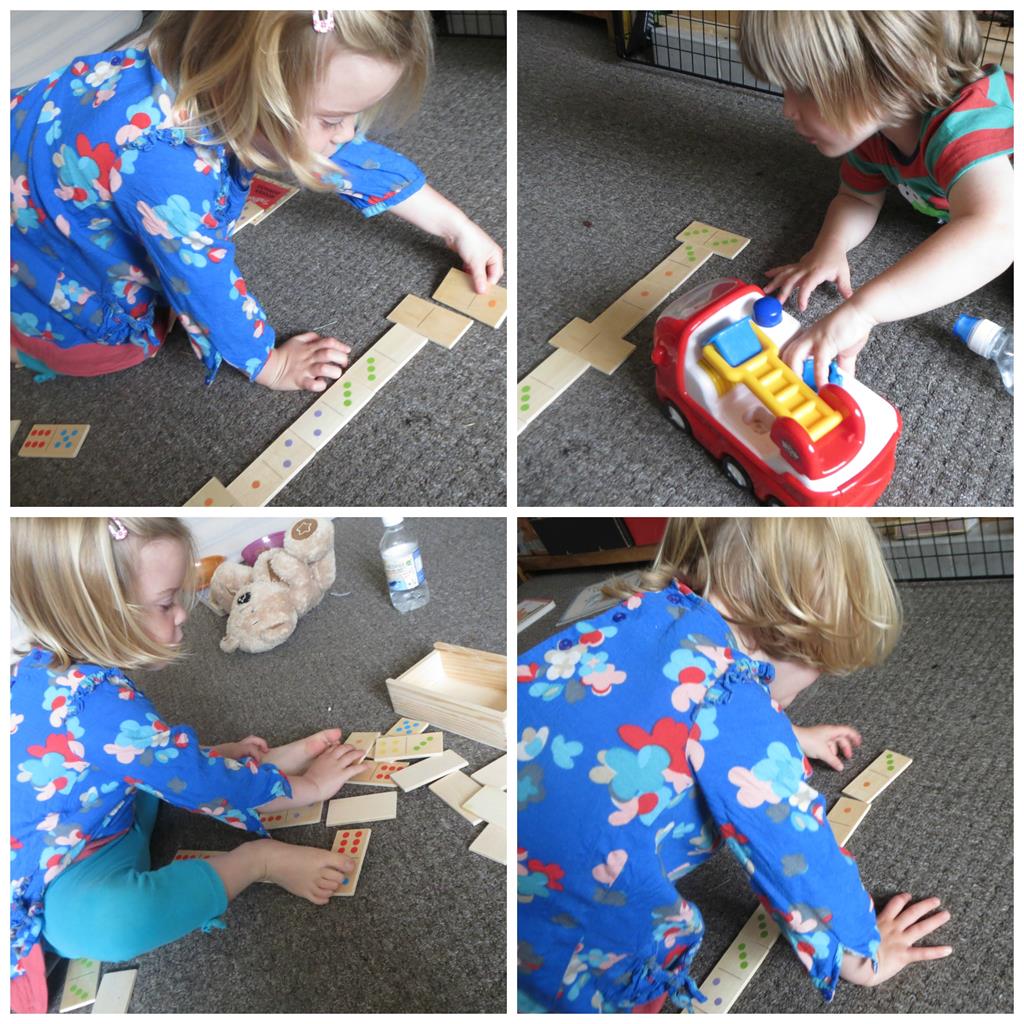 Dominoes are great for making piles
And building towers too
We have so much fun with our dominoes
And we are learning so much too
Our dominoes are from Bigjigs
We use them in so many ways
Mummy keeps them in a special place
For quiet times of the day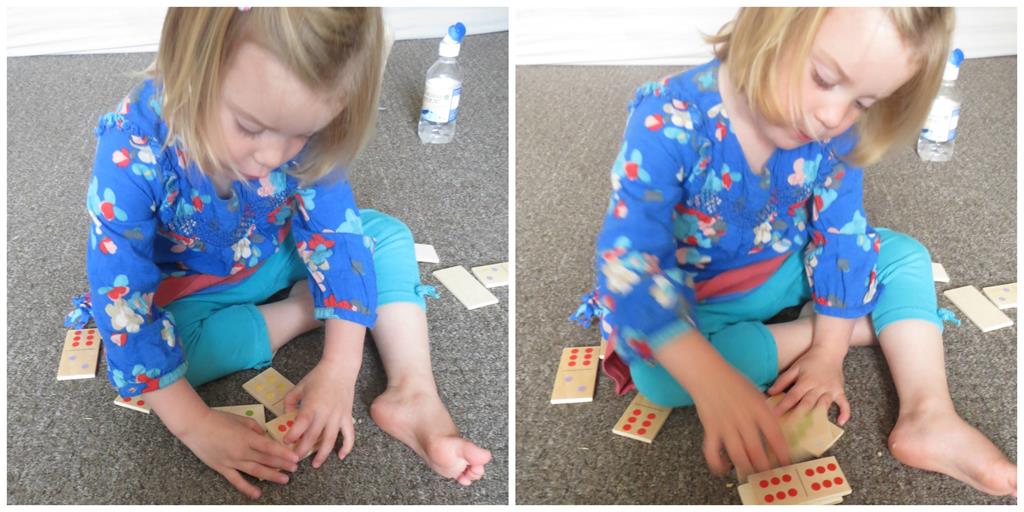 Dominoes can be used for making letters
So of course we made a letter M
For our sister Baby Tilda
Her letter looks good with them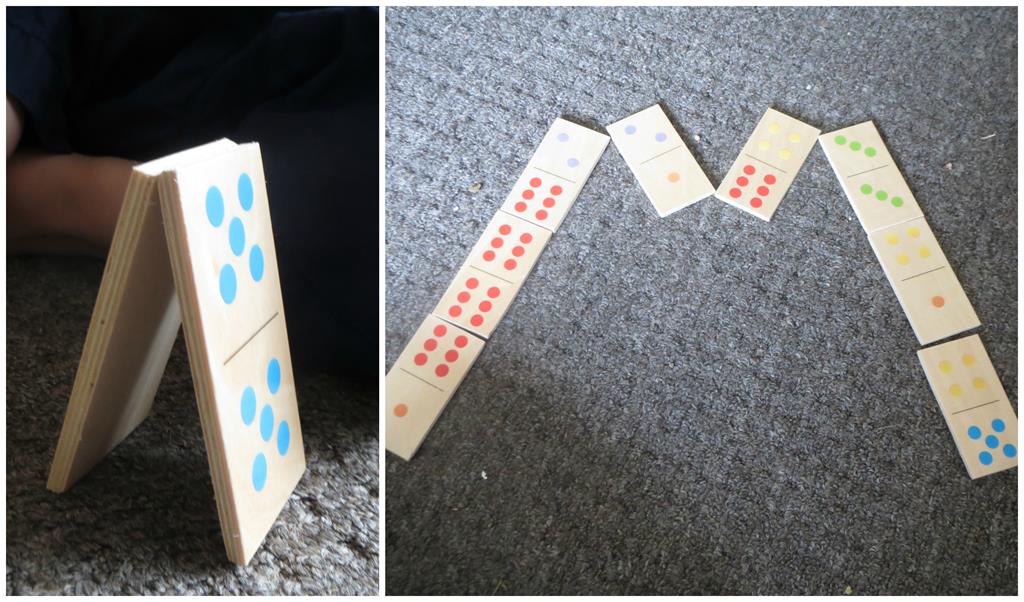 The box is good to play with too
You can fill it and empty again
You can use it for storing treasures
And slide the lid out and in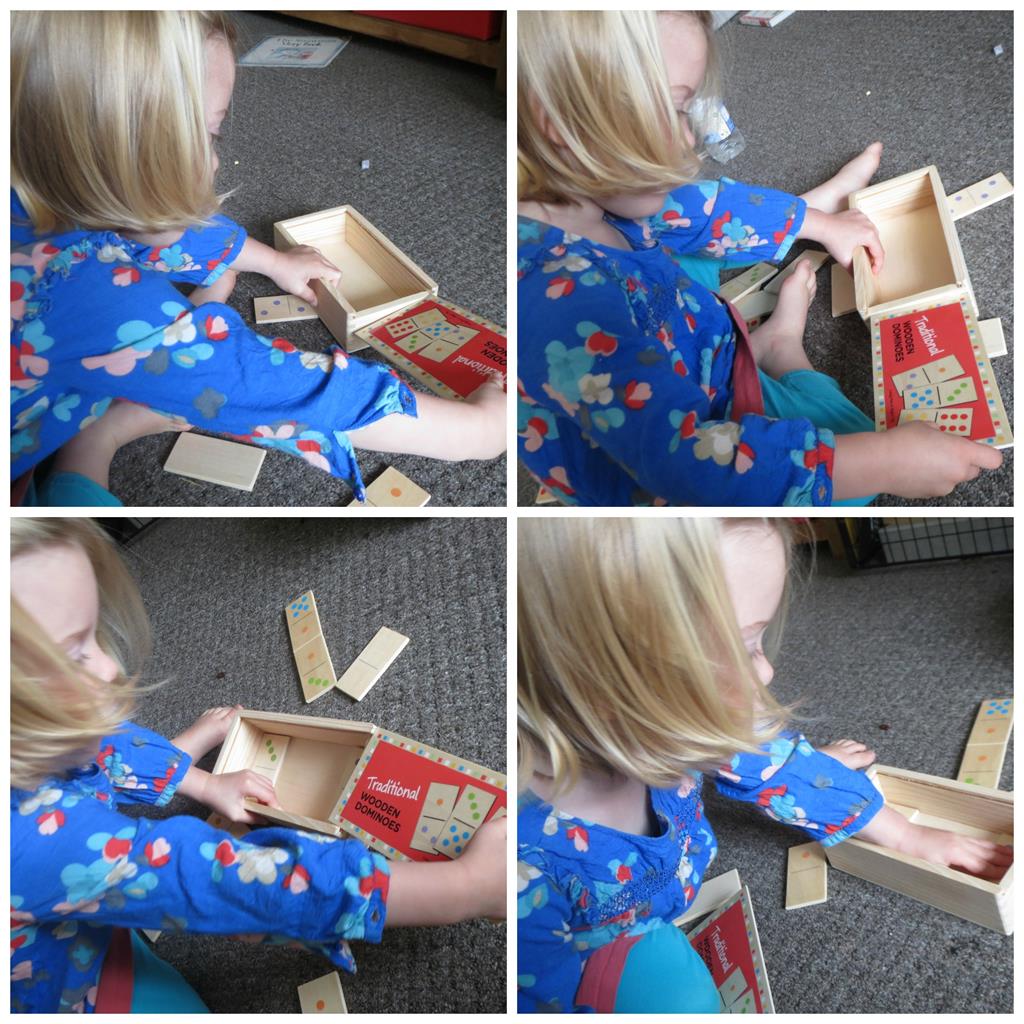 Traditional Wooden Dominoes
From our friends at Bigjigs Toys
Make a lovely little present
For preschool girls and boys
They are fun for educational play
There is so much you can do
We love playing with our dominoes
We domino, do you?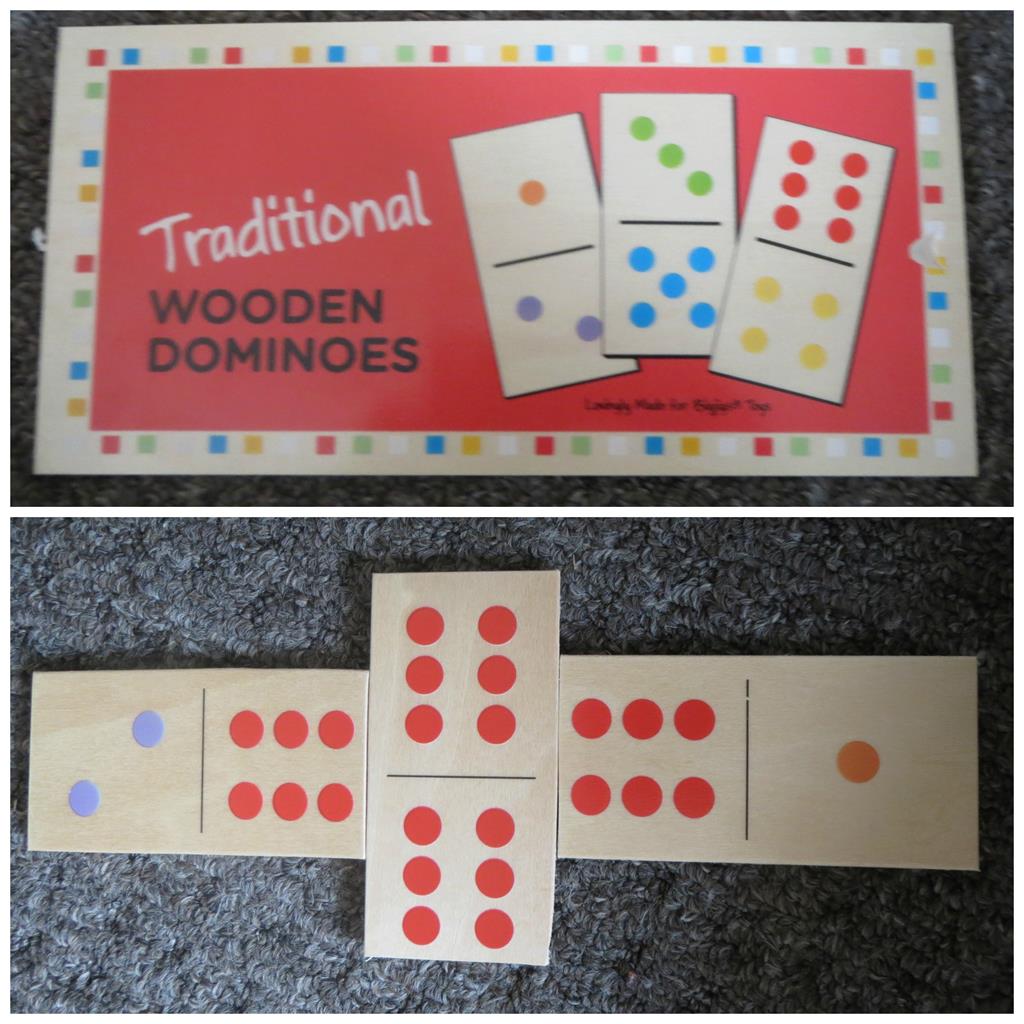 We were sent one box of Bigjigs Traditional Wooden Dominoes for the purpose of this review.