Dearest Esther and William
Today you have started your preschool year. You are three years old though really you should still be two.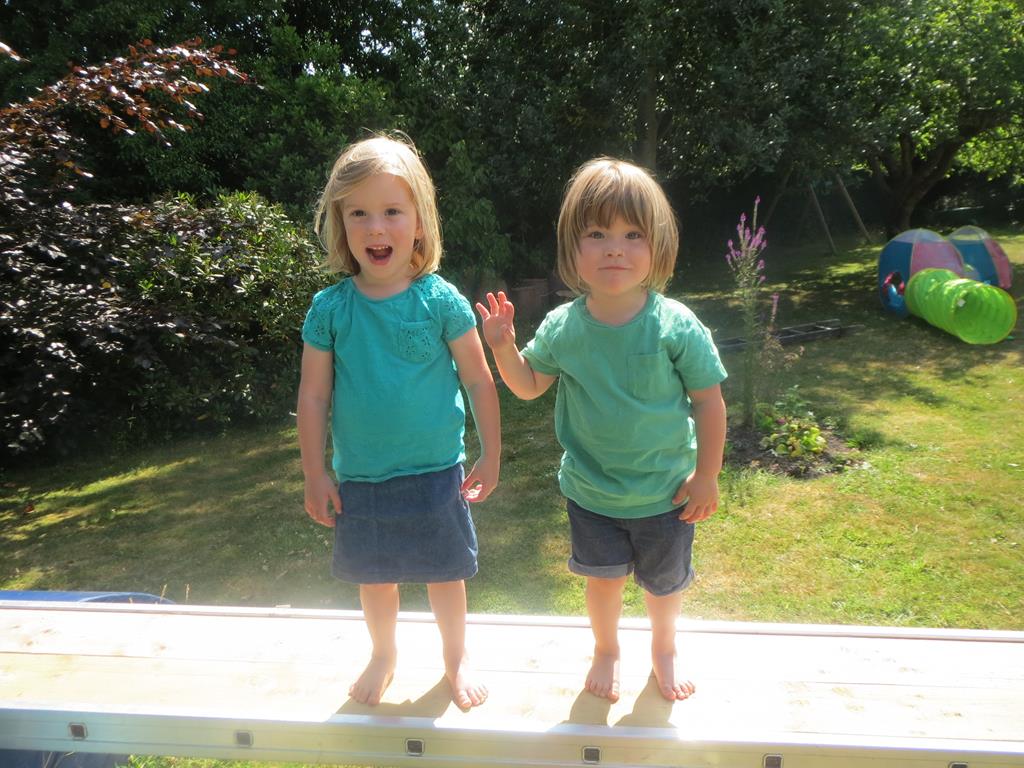 Born in July but due in October, your exceptional birth circumstances have led me to challenge when you will start school.
By the date of your birth you should be starting school in the next academic year, September 2014.
I would like to try and delay your start until September 2015, when you will actually be just 5 but technically still 4.
I have many reasons for doing this but the main one is this.
It is not your fault that you were born early.
Being born earlier than your 2015 classmates does not give you an advantage over them.
Your first months on earth were awful for you.
Attached to monitors, wired to machines, contraptions and concoctions keeping you alive and helping you breathe.
You should have been born in October without the need for such advanced technological and medical intervention.
But you were born extremely prematurely.
And it was not in any way your fault.
You should have been born on 20th October 2010 and I feel passionately that is the date that should be used to determine when you start school.
If people cannot agree that date, then perhaps the date you came home from hospital, because those earliest days cannot count, you came home from hospital at the end of September. That is when life for you began.
This date would still lead to a school starting year of 2015.
I am not going into this without careful thought and consideration.
It is something I have discussed with family and friends.
With strangers.
It is something that I have read about and researched.
It is something I feel strongly about as a parent and as a teacher.
I know that schools are filled with wonderful teachers and teaching assistants.
People who could give you extra support.
But if you start school when you are 5 then you will not need additional support.
You are bright, intelligent, sociable children
But I do not think that because of that the exceptional circumstances of your birth should be overlooked.
September born children who are bright are not pushed into school early because they are clever.
Why should it be any different for you?
You deserve the time to play.
You deserve the time to develop physically and emotionally.
You deserve to go to school with the children who were born when you were due, when you should have been born.
These are your true peers and the ones that you are most like.
Perhaps by September 2015 William will be able to buy school uniform just like everyone else?
At the moment that would be impossible as schools do not make uniforms in size 9 – 12 months!
Perhaps by September 2015 you will be able to reach the sink to wash your hands without needing a step?
Perhaps in September 2015 you will be more like the other children in your class
And not be treated as the baby as at preschool you currently are.
You need time to become steadier and stronger on your feet.
You have only been walking properly from 21 months.
You need to master coming down stairs confidently on your own.
You do not yet have the strength and stamina of many three year olds.
As well as your own premature start to life
You have had to deal with the premature and sudden death of your baby sister
And all the fall out from such a tragedy
You are not in any way ready to start thinking about school.
And I am not in any way ready to start thinking about letting you go
When I know that you will not make the most of the opportunity yet.
I have thought long and hard about the long terms effects.
Your birthday is in the school holidays anyway so there is no problem with that.
Daddy and I fully intend to be open and honest with you about how you were born and why you have two birthdays.
We will choose a school that understands your complicated beginnings and is sympathetic to the decision we have made.
You, we and they will know why you are in school out of year and understand that really you are in the right year for when you were supposed to be born.
It all keeps coming back to one thing.
It is not your fault that you were born too soon.
And so we are challenging when you start school
I know in my heart it is the right thing to do
And we may get nowhere
And you may start school in 2014 with the support of wonderful teachers and teaching assistants
But at least I will have tried to do what I know to be right in my heart
For you two, my beautiful two
But also for all summer born premature children
Because I have a suspicion that sometime soon
Parents like me will not be having to make a stand
Because their children will be allowed to start school in the correct year for when they were due
Not when they were actually born
Too sick, too small, too soon.