Friday night was The Mad Blog Awards.
I had been unsure about whether or not I should go.
I was absolutely certain that I would not win.
I was unsure as to whether I felt it appropriate or not to attend.
I worried that other people might feel it inappropriate for me to attend.
Bad enough that I had lost Baby Tilda
But I am waiting to miscarry a baby too.
I was not at all sure that I should go
But I was sharing a room with Emma and I did not want to let her down
And I wanted to meet my beautiful friend, Merry
One of very few people who really understands what it is like to be me
Meeting Merry, spending time with Merry
Was something that I could not
Would not
Miss.
I also wanted to be in a room of bloggers
People so important to me
People who mean the world to me
Though many of them I hardly know
People who have kept me alive
People who have not forgotten Baby Tilda for one moment
People who have made her little life matter.
People who are helping to build a legacy to last
Because they have taken our story, our family to their hearts.
I cannot thank everyone personally
But I hope by coming to things like this
That I find so very very hard
People know how much they mean to me
How grateful and thankful I am
For my friends that I barely know.
On the way to the awards I managed to get lost a few times
I was shopping for a bag
I had my eye on a sparkly starry bag in Accessorize
I went back to the shop three times to look at the bag
On the third time as I walked into the shop
I heard a tune I know so well
A song that breaks and lifts my heart all at once
Firework
And I knew it was a sign
From one Multiple Mummy to another
That I should buy the bag
And that I had made the right decision to go to the awards.
Thank you Kerry x
Meeting Merry was wonderful.
I cried the second she entered the room.
And I did not leave her side for the rest of the night.
It was wonderful to meet someone so strong
Someone I admire so much
A true inspiration to me
A true friend
And we talked
How we talked
And how I longed to talk more
I cannot wait to see Merry again.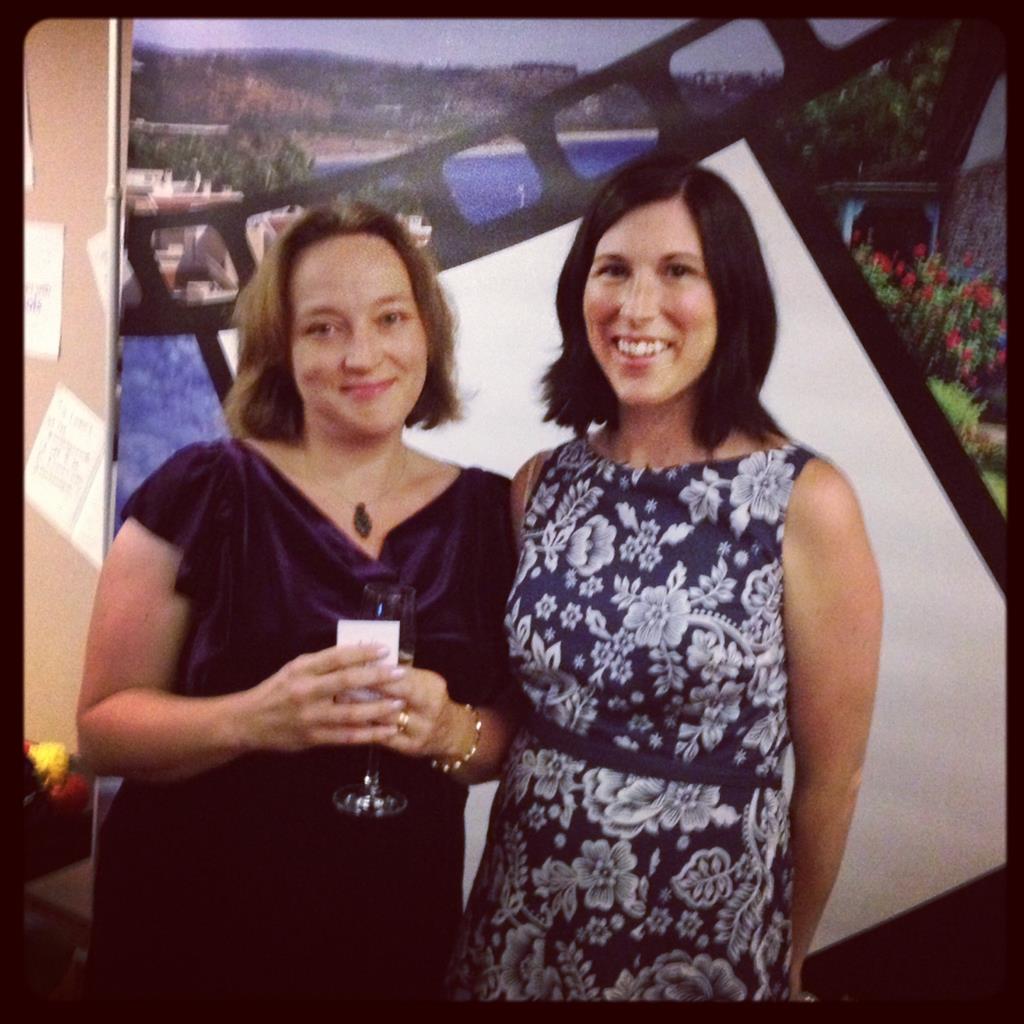 So the tears began with Merry
But they did not end there
I managed to make it through the meal in one piece
But as soon the award presentations began
I knew I was going to be a mess.
So many people that I admire and look up to
Won awards
Gorgeous ladies all
As soon as I knew our category was up
The tears began to fall
And I could not stop them
I think I may have actually sobbed
As people around the room
Turned to look at me
It was the montage that introduced
Each of the 10 Outstanding Contribution Finalists
Each with their own unique story to tell
And it was Tilda
And the dawning realisation
That it does not matter what I do
What ever I ever may do
Nothing will ever bring my baby back
And yet I stared at those photos
Shown on that screen
And I saw the love between my baby and me
Laid bare for everyone in that room to see
And my heart broke all over again
Because I still feel like I can just reach out and touch her
Reach out and hold her
Which of course I can't
I will never ever hold my baby again
And now with this miscarriage
I am terrified that I may never
Hold a baby of my own ever again
And that I cannot bear
So for me winning this award
Was bittersweet
I am so proud of all that has been achieved in Baby Tilda's name
But I would swap it in a heartbeat
To have my daughter in my arms again
Just for one warm snuggle
One gummy grin
I would give anything for that
As the finalists in our category were called to the stage
I made it there because of one woman
As she did for me that night
What she has done from afar so many times
She held me and guided me
And made me a stronger, better version of me.
Thank you, Merry.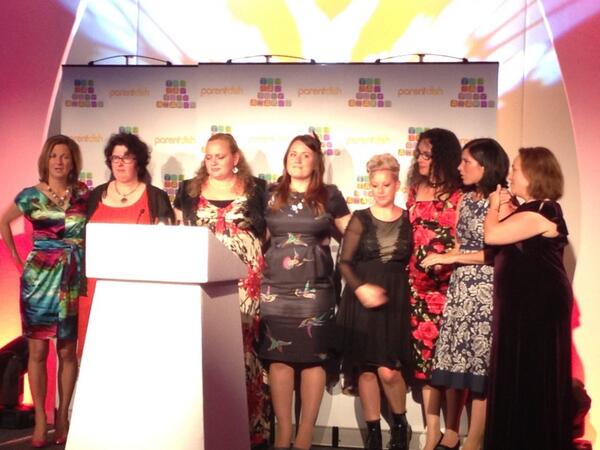 I stood among those wonderful women
Truly talented, kind hearted, generously spirited, committed, hard working and loving women
And I felt like maybe after all I did belong
And I was so happy when each and everyone of us was given an award
That each and every outstanding contribution was recognised
Because that was exactly as it should have been
Each story unique
Each story a powerful representation of the good that blogging can do
I was honoured to be up on that stage
I was proud of being Baby Tilda's mum
I wished my husband could be there to see
How much our daughter means to so many people
I wish Susanne had been there
She has made so much happen in Matilda's name
She has been an amazing friend to me
I wished that I had gotten some words out
I managed to sob a thank you
A thank you for remembering Tilda
For that night
For me
Was all about her
My beautiful daughter
Matilda Mae
Ripped from this world far far far too soon.
It felt right to me that Coombe Mill won Best Family Fun
Following on from Multiple Mummy
Another link, another sign
From one MM to another
And the final sign of the night for me
A thank you from Matilda Mae?
A sign to say that she was watching?
That she was proud?
That it was okay?
As I walked into my hotel room
For a quiet moment alone
Songbird played on the radio
An amazing night
Another wonderful magical part of Matilda's legacy
Just look what love can do
Look what love can do!
I cannot ever bring my baby back
But I can do this.
I can do this!