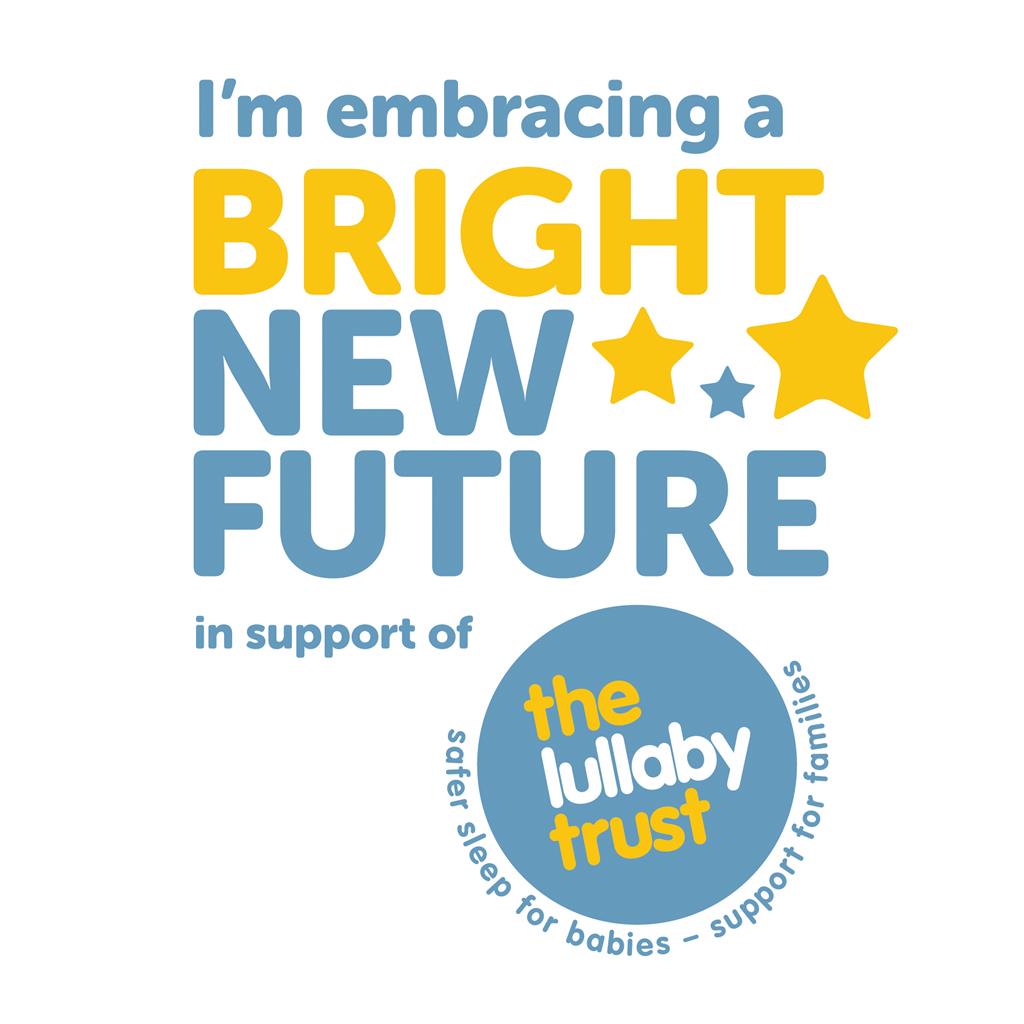 Page originally posted in April 2013
On Saturday 11th May 2013 families all over the UK will be walking one mile in memory of someone that they love.
Sadly that someone in most cases will have been less than a year old when they died.
Mile in Memory walks are organised by families to raise money for The Lullaby Trust (formerly FSID) to raise vital funds for research into the mystery that is Sudden Infant Death Syndrome and to support families like ours who have lost a child far too soon and far too young.
Matilda Mae was exactly 9 months old the day that she died. She had just learned to crawl. She was our youngest daughter, baby sister to Esther and William.
For us, she will now always be Baby Tilda, the brightest star in the sky.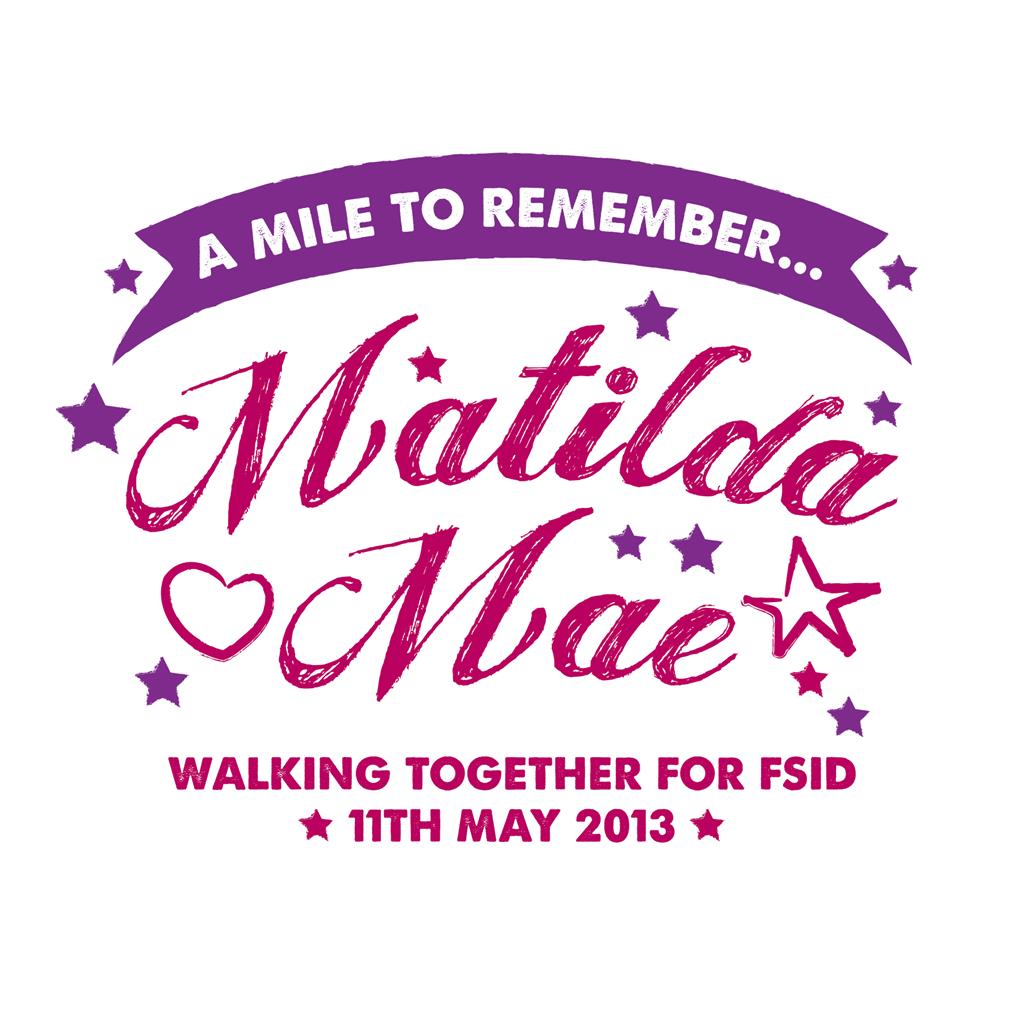 Since Matilda died on 2nd February 2013 I have been recording our story here for all to see. It is helping me to have an outlet for my grief and I hope that in time it will help other families who sadly will be going through what we are going through. Though I would not wish this journey on anyone.
As I battle my way through each day without Matilda I am comforted by friends and family. I am surviving by keeping busy and by knowing that sadly I am not the first Mummy to make this journey and regretfully I will not be the last.
Because of the people who have been so kind to me and for the people who I hope I can help in the future I want to raise awareness of Sudden Infant Death Syndrome (SIDS) and raise money for the trust that supports families affected by it and carries out research into preventing it, SIDS, what we commonly know as cot death.
Every year since 2007 The Lullaby Trust have encouraged people to host Mile in Memory Walks to remember their loved ones and raise money for the charity. Last year there were over 65 walks around the country raising over £67,000.
I hope that we can help them to improve on that number this year.
Here is what YOU can do.
JOIN US in walking a mile in memory of Matilda Mae
To join us you need to choose the walk you would like to attend. Each walk has a different organiser who will be able to help you with further details. Some of the walks also have Facebook pages and the larger walks will need you to register using Event Brite.
Mile in Memory of Matilda Mae at The Rare Breeds Centre near Ashford Kent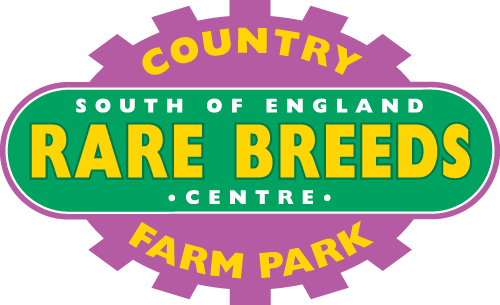 North West Mile in Memory of Matilda Mae, at Clifton Country Park in Salford, near Manchester.
TAKE PART in our online auction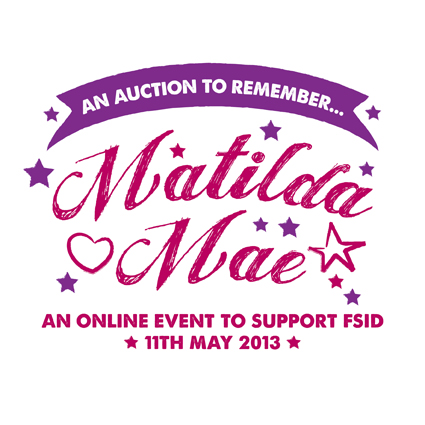 More details of the auction will be coming very soon!
DONATE to FSID using Matilda Mae's Just Giving page
Please help in any way that you can to make cot death a thing of the past.
Please help in any way that you can families like mine going through the worst kind of grief without the information and support they deserve and need.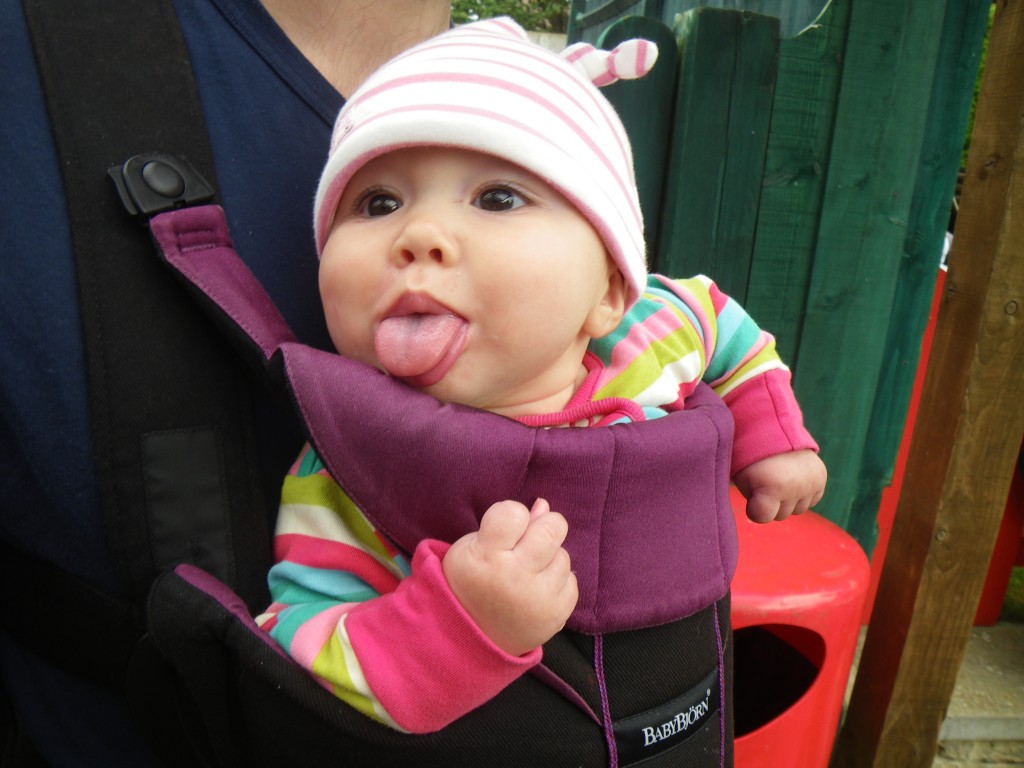 Thank you x
IF YOU WALK A MILE IN MEMORY OF MATILDA MAE OR DO ANYTHING AT ALL IN HER NAME PLEASE LINK UP HERE SO THAT WE CAN REMEMBER FOR ALWAYS X THANK YOU X