Today see's the official launch of the Karisma Kidz online game and app on the Kurio tablet.
Karisma Kidz is a safe, engaging online platform designed to help children understand and manage their moods and fulfil their potential. Developed by a group of leading psychologists, parenting coaches and trainers, the games centre around a 'Karisma Kid' avatar, and 'BloomaBear' pet. Through online and offline activities, children are encouraged to play their way to emotional literacy and develop tools and techniques that will nurture their mental health and promote resilience throughout their lives.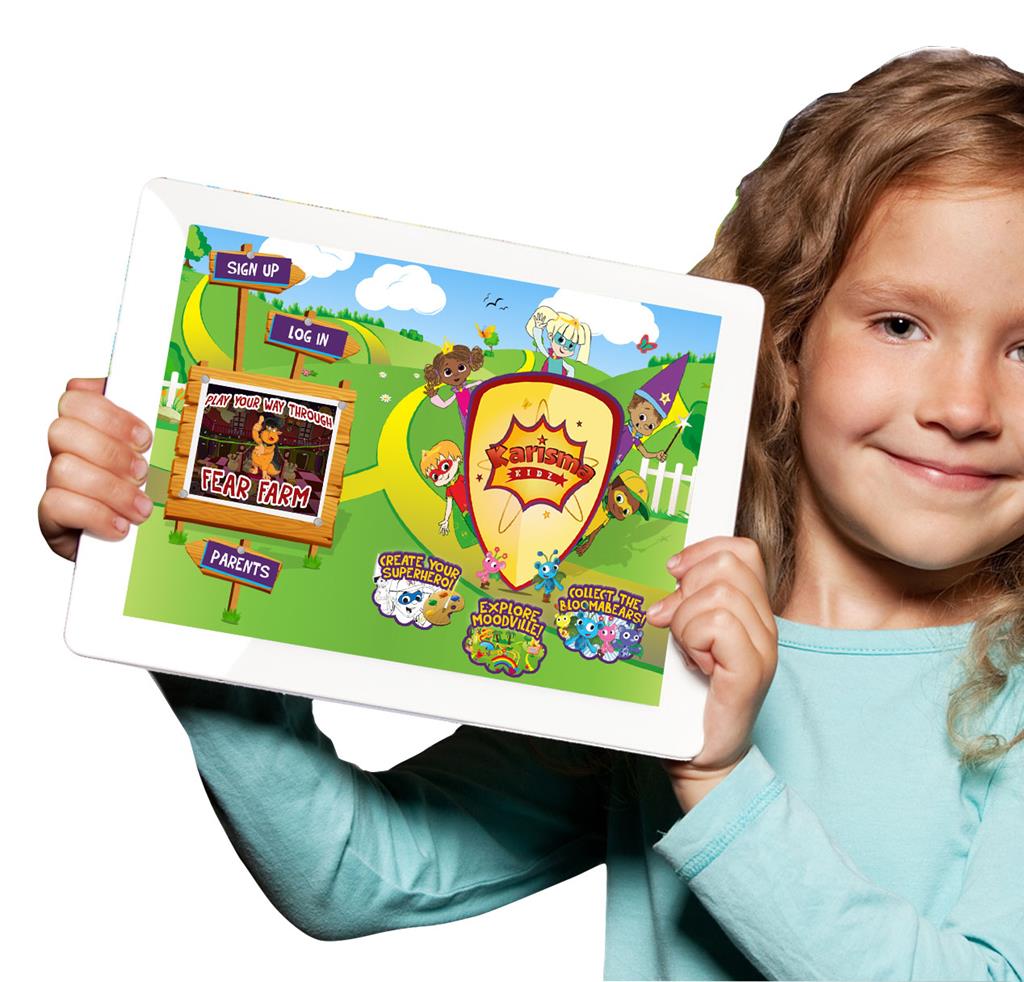 Erika Brodnock, CEO and founder of the business, says "We are committed to empowering children to embrace life and the opportunities they are given and build resilience to cope with challenges they face. We encourage off -screen play and are developing a range of toys and accessories that will support emotional development away from the screen but we live in an ever-increasing digital world where children use online tools at school and at home for educational and entertainment purposes. Therefore, the development of the online platform is top priority for the fledgling company. We know children engage with online games and we're not going to change that, instead, the Karisma Kidz platform has been created to give parents the option to choose a game with strong positive messages and learning opportunities."
Promoting parental involvement through a unique parent's dashboard and the innovative Karisma Charms, children and parents are able to communicate about important topics that many families avoid. With the NICE report emphasising the need for intervention to improve the mental health of children Karisma Kidz launch is well timed and urgently needed.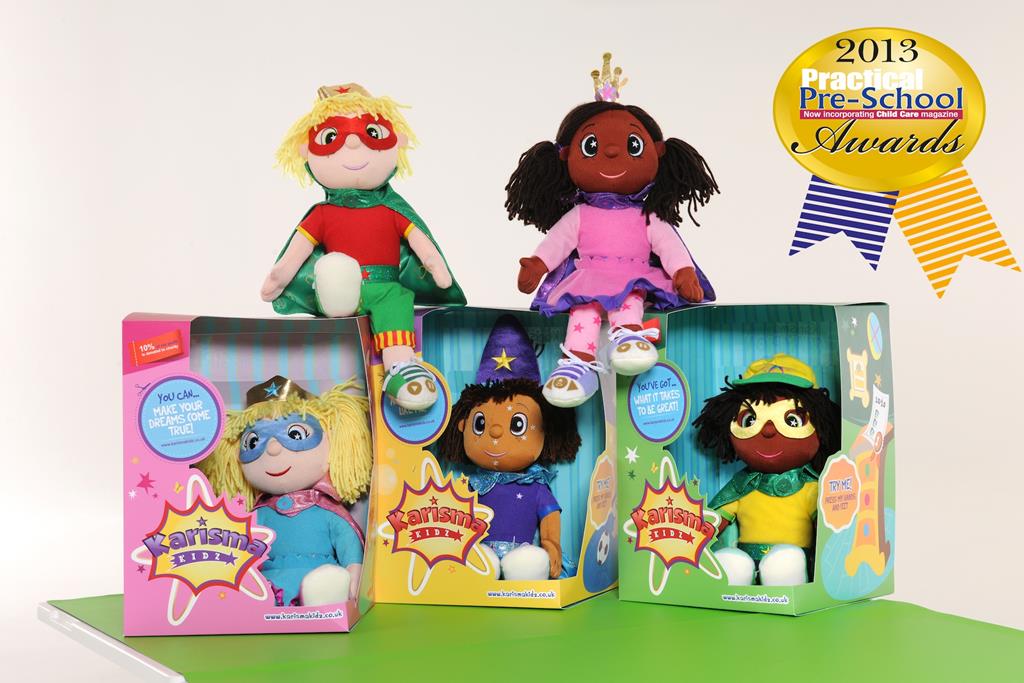 The online games are supported by esteem builder dolls, which represent the Karisma Kidz characters. These are designed to give and reinforce positive messages to children. Each doll comes with a unique feature that allows parents to record positive messages that their child can listen to whenever they need to. They also come with 10 pre-recorded positive statements and a pre-recorded story about how the character has overcome a challenging situation using the magical powers of their mind!
Karisma Kidz's resident psychologist, Dr Amanda Gummer, explains, "Depression in young children is an increasing problem and fun, engaging tools that strengthen parent child relationships and build resilience are key to improving children's mental health and well-being. We aim to bring the Karisma Kidz ethos into schools as we believe that emotional well being is as important as, and linked to, academic success. In the fight against mental health issues, having resources such as Karisma Kidz available to all children will bring huge rewards both inside and out of the classroom."
With a string of awards already, the Karisma Kidz launch is set to unveil the brand being championed by industry experts, as the next phenomenon in children's media! Karisma Kidz has benefitted hugely from the support of the Wayra UnLtd academy as investors are taking a real interest in the fledgling company. Erika is confident that the launch will be just the beginning of an exciting journey that will see the online platform expand into schools and a range of off-line toys and accessories developed to support children's emotional development and help them fulfil their potential. Erika encourages all new entrepreneurs to embrace the support that's available from accelerator programmes such as Wayra and Wayra UnLtd.
She says "There are more opportunities and support for entrepreneurs than ever before. I am so fortunate to have been given the opportunity to turn my skills and experience into a new business venture. Wayra Unltd have not only provided Karisma Kidz with some of the funding we need but they also provide the education, resources and support that takes a business from nearly there to really there! Opportunities are now open to Karisma Kidz that have never been there before and I'm so excited about the future".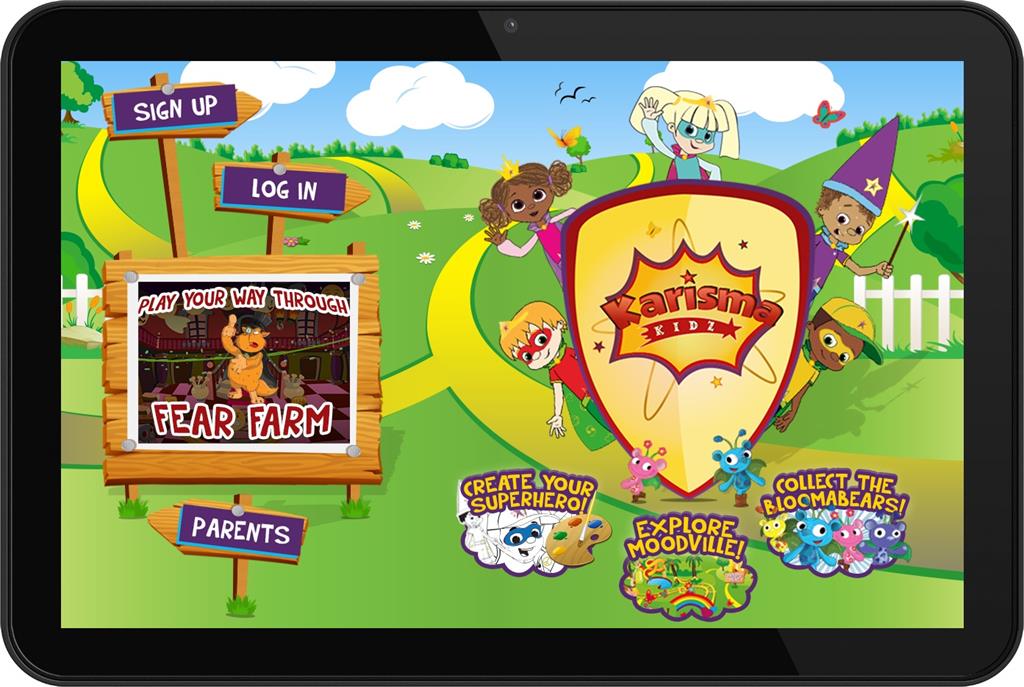 Karisma Kidz online game and app is launched on the Kurio tablet today.