I have never talked much about the night she died
The night our baby daughter died
I have never talked much about how I found her
Perhaps because of the feeling of guilt
She was beneath her blanket when I found her
The wrong way round in her cot
I have been told so many times
That is was not my fault
But it never stops me wondering
If really it is
I may not have killed her
But I did not stop her dying
Baby Tilda had a full autopsy
It ruled out suffocation and overheating
It did not say that this was an accidental death
It stated clearly in black and white
That Matilda Mae Henley died from SIDS
I will never ever forget that day
The coronor called.

Cause of Death.

For Miss Matilda Mae.

Age 9 months.

SIDS.

Sudden Infant Death Syndrome.

The death of a seemingly healthy baby in its sleep, due to an apparent spontaneous cessation of breathing.
I remember the relief that day
That our baby had not died because of something we had done
But now I am back to wondering if maybe she did
Though people assure me
And reassure me
That coronors are not allowed to lie
I am sure I will be asking for questions
Until the day I die.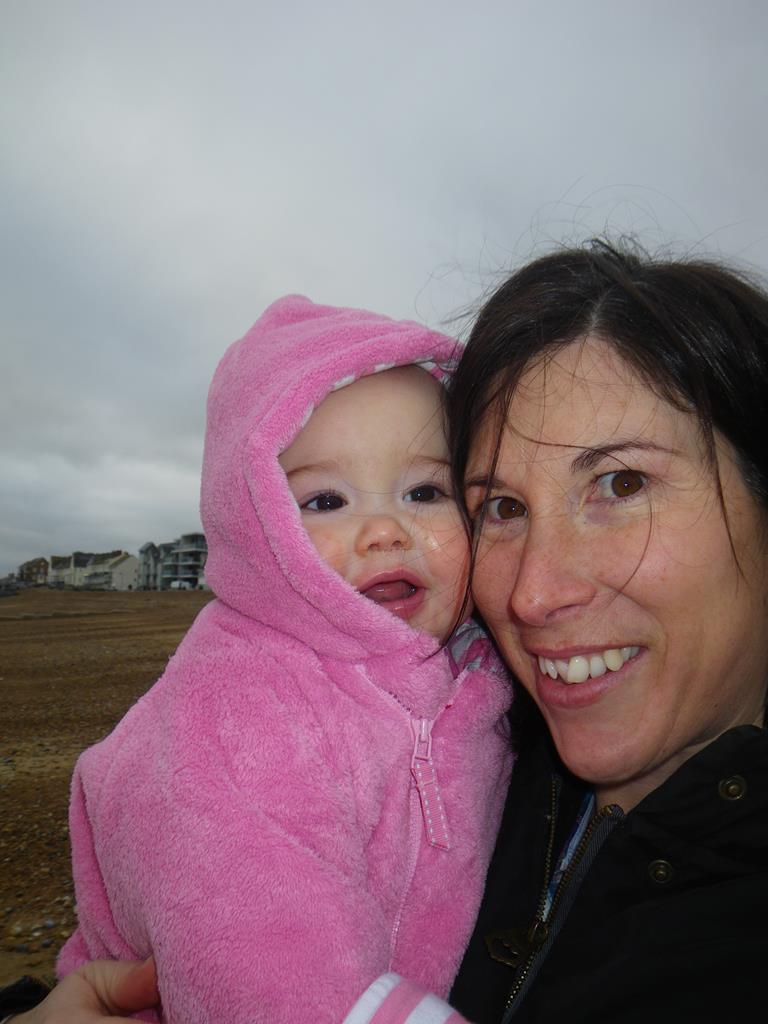 I will never forget the night she died
Finding my daughter
Lifeless
Breathless
But still warm
I screamed for David
He knew from the sound that something was wrong
He came and did what I could not
Which was spring to action
And start doing mouth to mouth
It was hopeless
She was gone
But that is what you do
Your instincts take over
You do what feels most natural to do
You try to save your daughter
The ambulance was called
My mother was there
Thank goodness she remembered where we lived
Because in that moment I had no clue
I called David's Mum
I think I did
Though I have no recollection of dialling the number
And I screamed the words, 'She's dead!'
I think it was an answer phone at first
Or perhaps David's sister Clare?
In all the screaming
The coming and going
Of police and ambulance crews
Paramedics
Officers
Grandparents
Esther and William did not wake up
They were not disturbed
We were not allowed to see them
The police checked on them whenever we asked
But we were not allowed in to their room
The medics tried to save her
There were needles and bags
Procedures
CPR
They truly tried all they could
I was in a hundred worlds of pain
Asking over and over 'Is she dead?'
David and I clung to each other
Watching
Hoping
Praying
My Mum was there
It must have been awful for her
I have not yet found the strength to put myself in her shoes
I know she has nightmares still
We all do
Crippling excruciating nightmares
Mum asked the medics to give me something
A sedative? I don't know
David and I said no
That was not the right thing to do
I needed to be there for Tilda
For David
Esther and William if they woke
David's parents took us down stairs
Where we waited in the lounge
For the declaration we knew was coming
Our baby girl was dead
A blog post that I read some time after
Confirmed what in my heart I always knew
The medics knew Tilda was dead on arrival
But they had to do what they had to do
For themselves
For protocol
And to remove any doubt from our minds
That everything that could be done had been tried
The medics worked tirelessly with Tilda
The police were so caring and kind
When it was time to take Tilda to the hospital
They invited me to travel in the ambulance with Tilda
I tried
I really tried
I got into the ambulance
But I could not stay
The pain, the burning in my heart
This was not my baby girl
It was, of course, her body
But my daughter was not there
The police offered to drive us in their car
So this is what we did
Driving slowly
Dazed, confused
Behind the ambulance
To walk into the hospital with our little girl
One of the officers drove David's Mum to the hospital too
So that she was with us and able to take us home
We seemed to be at the hospital for hours
But it was not very long at all
The poor policeman who was with us
Sat with tears and hurt in his eyes
He was a daddy too
It was not a nice night at work for him
He was wonderful with us
And I will never forget the compassion and pain in his eyes
We were allowed to see Tilda one last time
They had laid her out in a Moses basket
She did not look right
She did not look real
Her soul, her spirit were no longer there
But it did not stop me wasting those precious moments
In begging her to wake up
Please Tilda, wake up
I am begging you Baby Tilda, please wake up
Of course she did not
She could not
But I could not believe it
Accept it
That our baby girl was dead
I screamed and I cried
And I begged
Until our time was up and we had to leave
And all too soon we were leaving the hospital
And leaving our baby girl behind
We drove home in Granny's car
As our baby was wheeled to the mortuary
The physical pain cannot be described
There are just no words
There were no words when we got home
We asked our parents to leave
We wanted to be alone
The two of us
The four of us
No longer the five of us
Somehow we had to find words
We had to find the words to tell Esther and William
That their baby sister had died
We did not sleep that night
It was morning really
And it was not long at all before Esther and William were awake
No one had told us what to do
No one had told us what to say
We had asked everyone to leave
But we knew
As soon as Esther and William were up we knew
We could not do this on our own
We called David's parents and they knew
They knew we could not do this on our own
And as soon as we wished it
They were there
The Henley's surrounded us
And for two weeks they carried us
As we struggled to find the words
To make our two and a half year old twins comprehend
What we could not
That our baby daughter
Their baby sister
Had died
I have never talked much about the night she died
The night our baby daughter died
I have never talked much about how I found her
Perhaps because of the feeling of guilt
Perhaps because I cannot remember the details very well
Perhaps because I cannot bear to
Perhaps I do not want to
Perhaps I want to remember the days she lived
Not the night she died