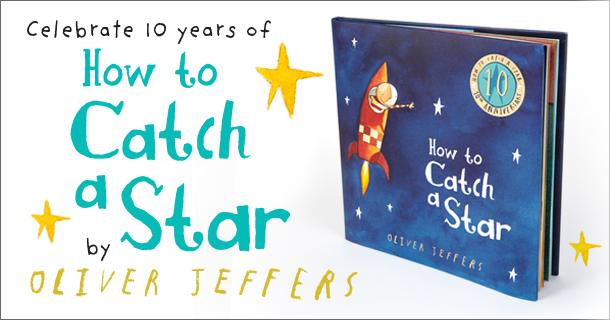 Today we continued our activities marking the tenth anniversary of Oliver Jeffers' How To Catch A Star
Inspired by Meet The Dubiens we made sand paper starfish.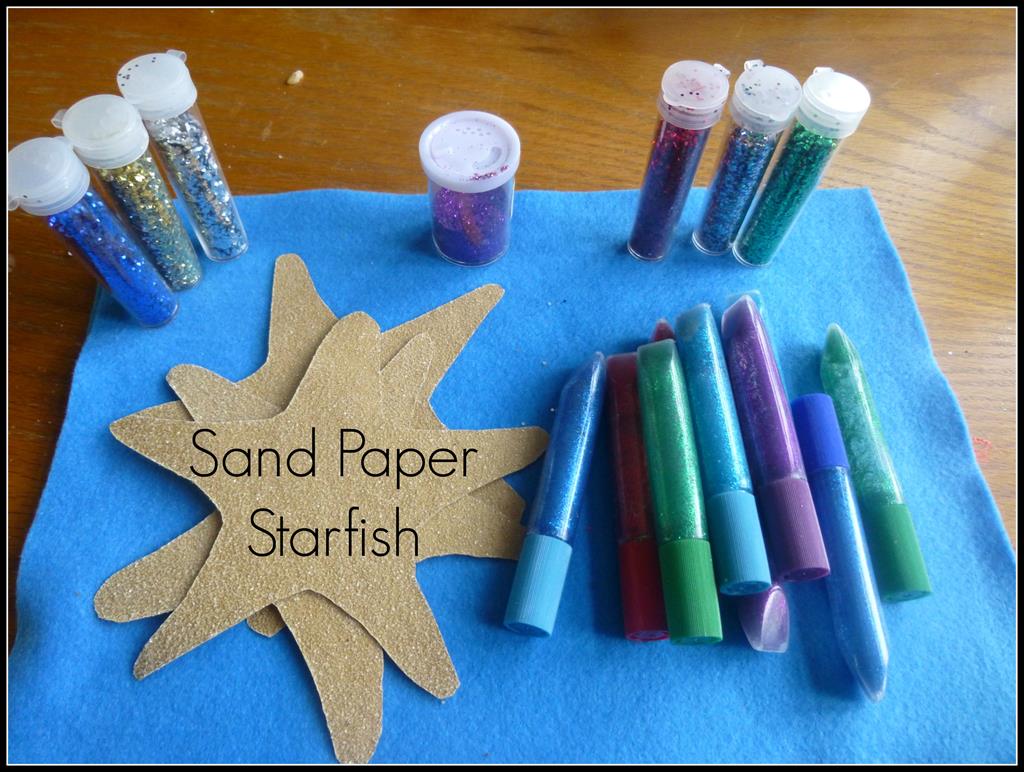 First I printed off a starfish template from the Internet as none of my stars were looking fishy enough.
I collected together sand paper, PVA glues, glitter glue, glitter shakers and googly eyes.
I also got two pieces of blue felt to use as the sea.
I like the idea of the contrast between the rough sand paper and the soft, fuzzy felt.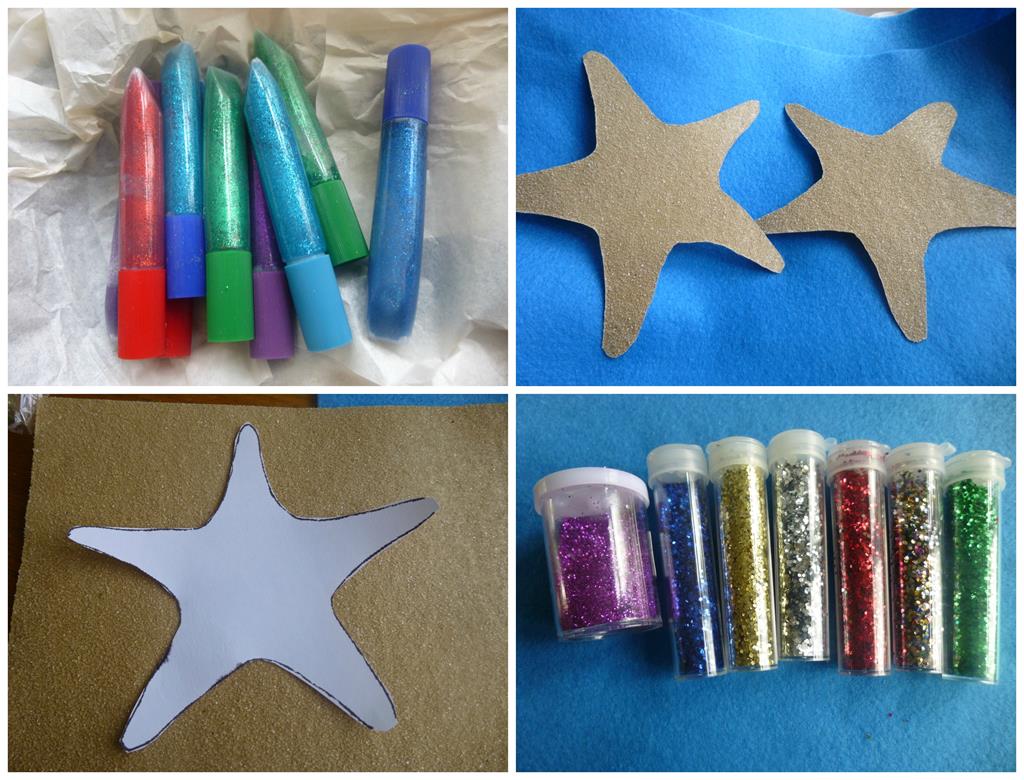 I drew the starfish on to the sand paper and cut them out.
Ready for glue and for glitter!
We put the sand paper starfish on to some scrap paper
We then covered them generously in PVA glue

Then covered them in glitter
Using all the different colours we could find
Esther and William love using glitter
They are quite heavy handed
But they had a wonderful time!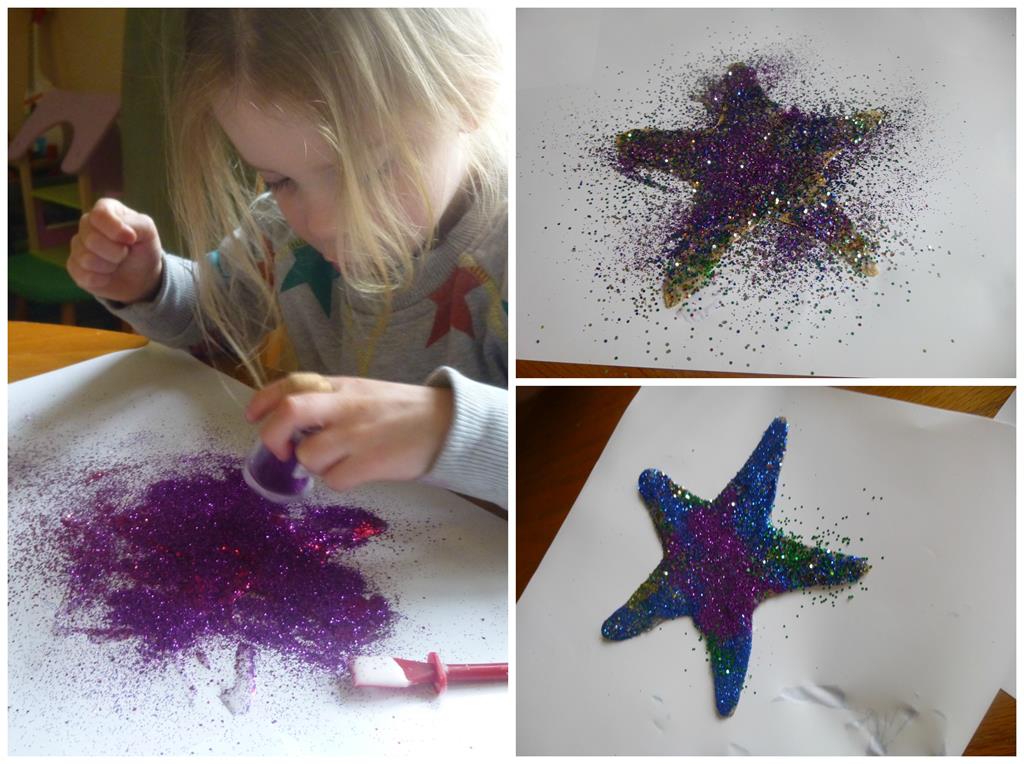 When the fish were completely covered
We let them dry a little and added some glitter
To the blue felt sea
I tried to show Esther how to make seaweed or waves
But she was happier freestyling
And actually her way looked better than mine in the end
I think she is a natural glitterer!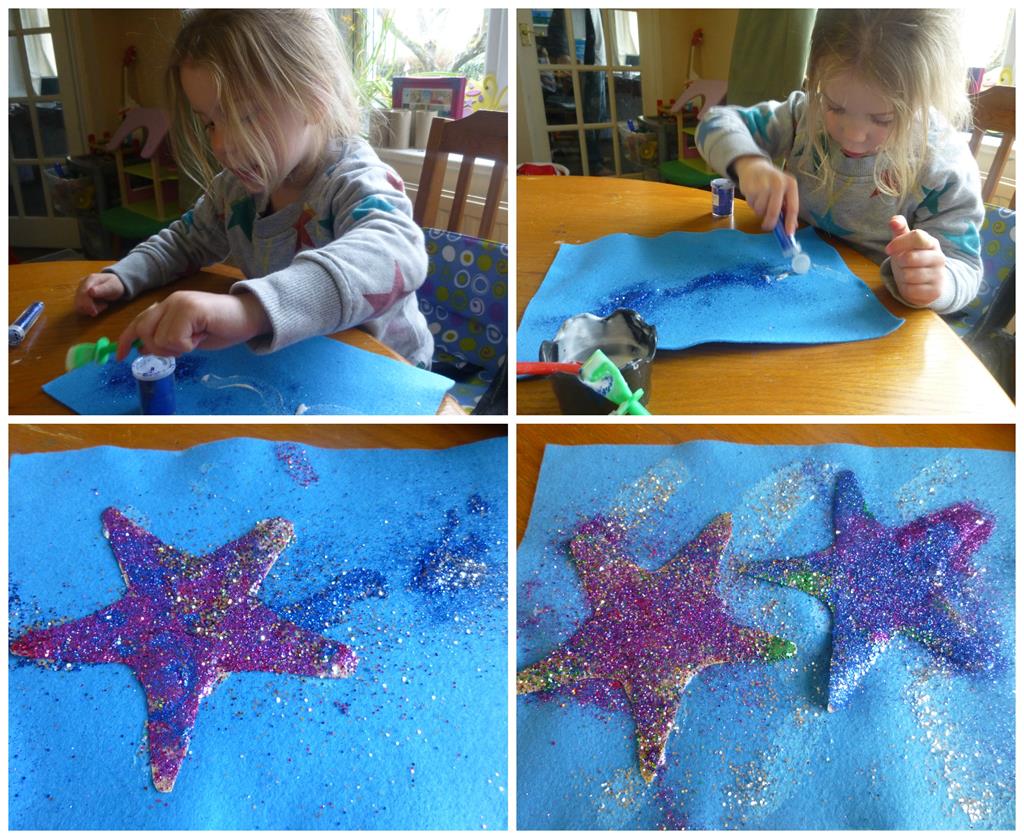 By this time we had lost William
He was off building tracks for trains
Esther and I stuck the star fish in the sea
And added the googly eyes
And there they were
Our finished super star fish!

Do you understand the link to the story?
If you have not read How To Catch A Star please do. It is a magical book filled with awe and wonder and stars!
We were sent one copy of Oliver Jeffers' How To Catch A Star 10th Anniversary Edition for the purpose of this review.