We have been making magic!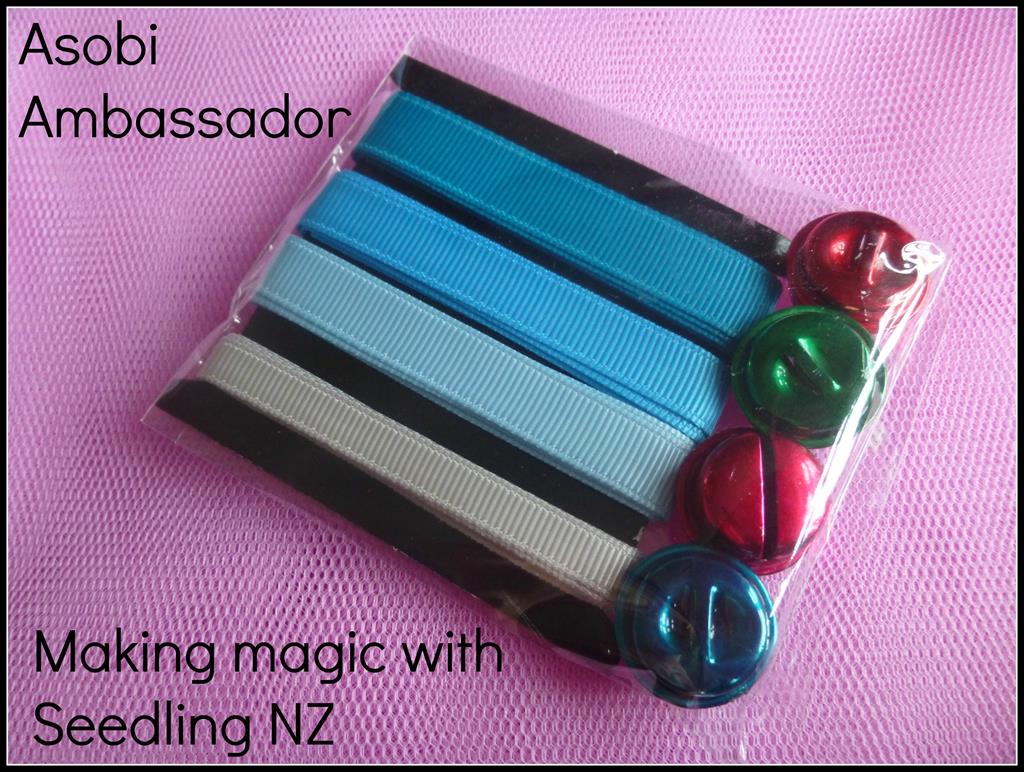 Matilda Mae magic with the help of Asobi and new creative children's company Seedling.
We are proud and delighted to announce that we are an Asobi Ambassador and will be working closely with them to tell you about lots of exciting toys and play resources.
This month we have been crafting with Seedling. Seedling have a wonderful range of creative kits and toys for children. Their range is best for children aged 4 and over so Esther and William are a little young to make the most of the craft kits but they loved having a go and they adored playing with the props that we made.
Seedling is all about giving children the opportunity to explore their world and their abilities. A child's natural instinct is to get involved, give anything a go, think creatively and ask questions. I love the ethos of the company and the creativity of their products. They would make great presents for family and friends.
We have been testing two craft kits and some rather lovely fairy dust!
Together we have been able to use the products to dress up as fairy kings and queens and send wishes over the sea to Baby Tilda in the sky. We have had a wonderful time.
You can read more about how we used the magical fairy dust here.
Before we went to the sea we made wands and crowns using the very generous kits from Seedling.
We started with the crowns.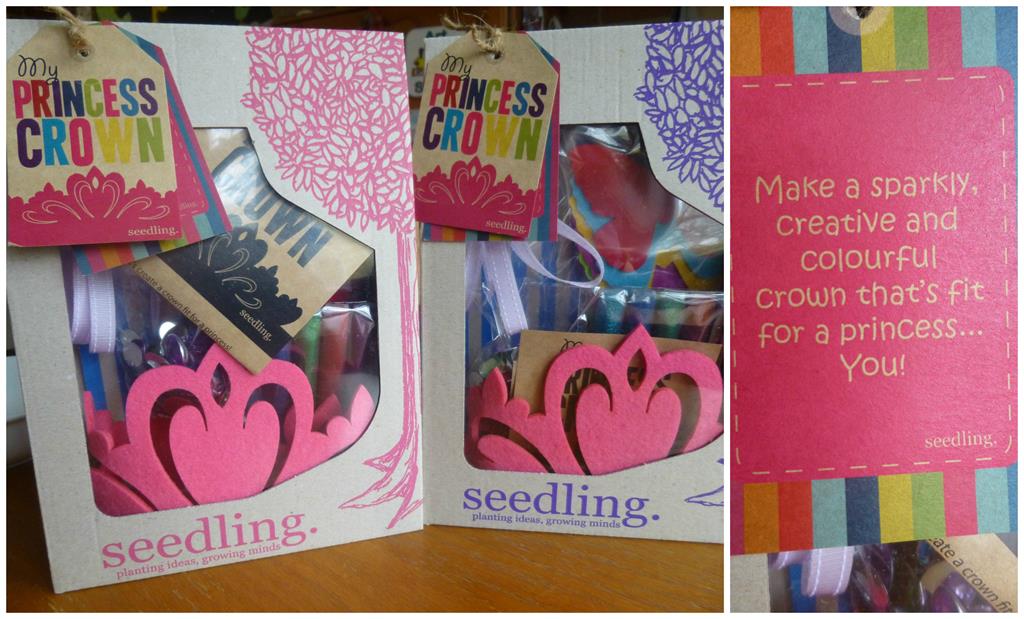 The kit includes all you need to make a beautiful sparkly crown.
We began with the plain pink felt crown and adorned it with colourful felt butterflies, sparkly jewels and glitter glue.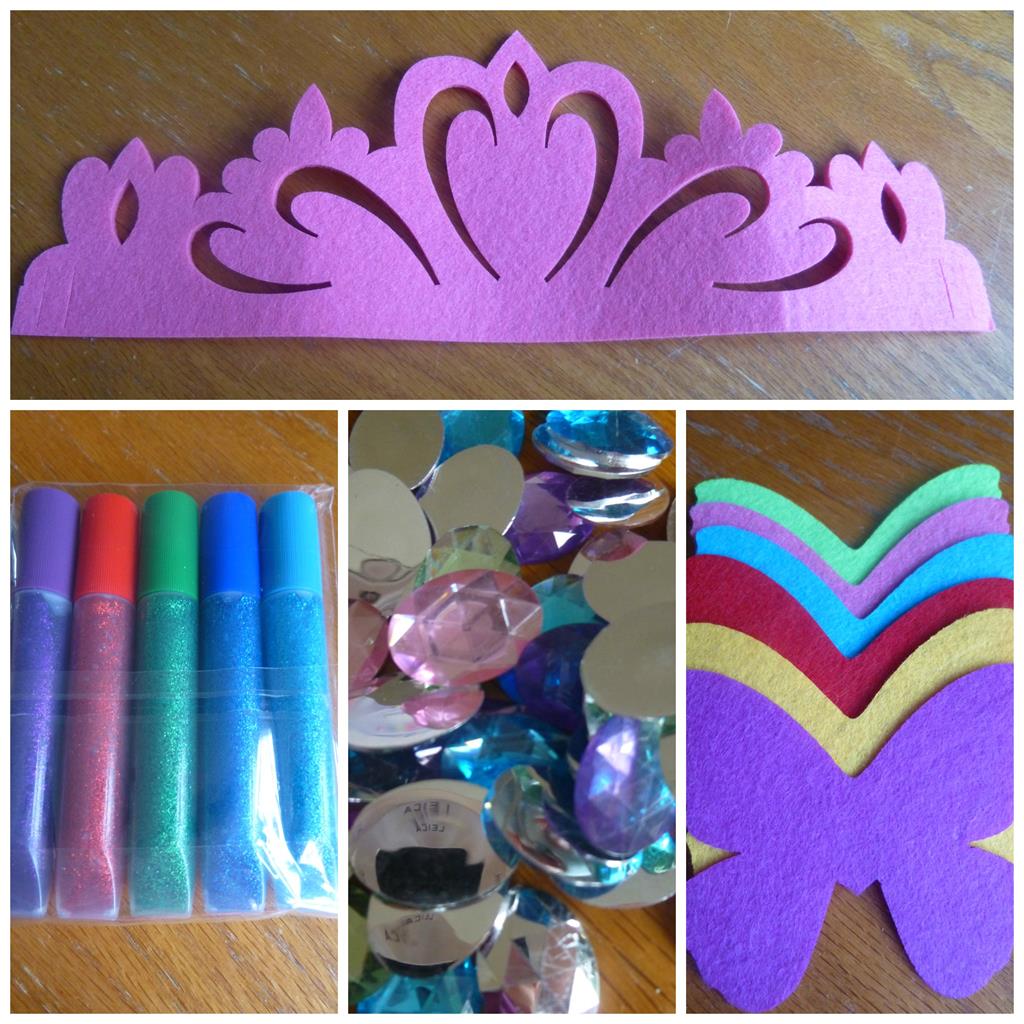 Esther and I worked hard on the princess crowns and it was lovely. We talked about colours and patterns and making things symmetrical.
Esther worked very carefully and it took a lot of concentration and control to use the glitter glue.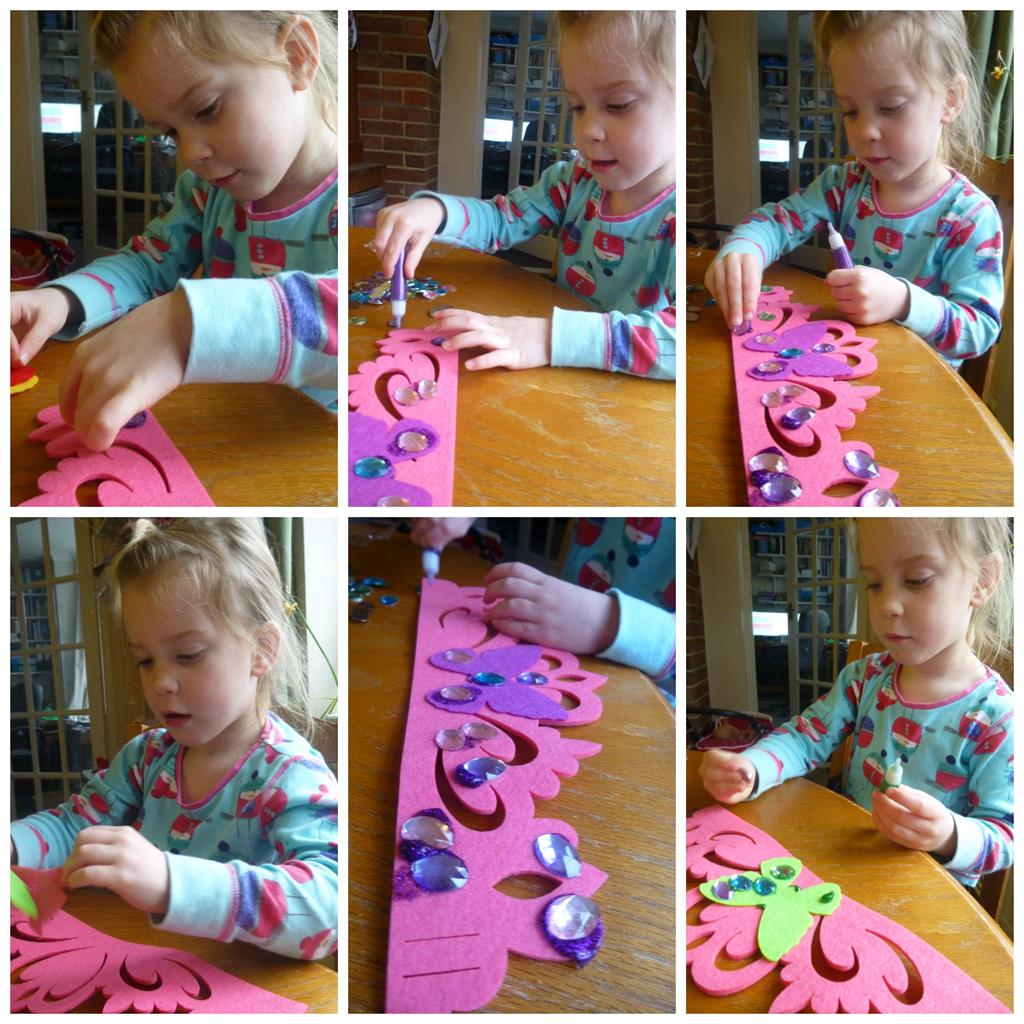 This is great for developing fine motor skills and the finger strength required for writing.
William is always reluctant to write or draw or do anything that requires him to hold a pen so I was bery happy to see that he too enjoys using the glitter glue pens.
Making the Seedling crowns though was just Esther and I.
We enjoyed lovely mummy and daughter time.
When we had made the two crowns we had lots of jewels and glitter glue left over and we are still using them now for different projects.
The Seedling creative kits give you all you need and more for each project.
At around £12 a kit they are brilliant value for money.
The results are stunning too.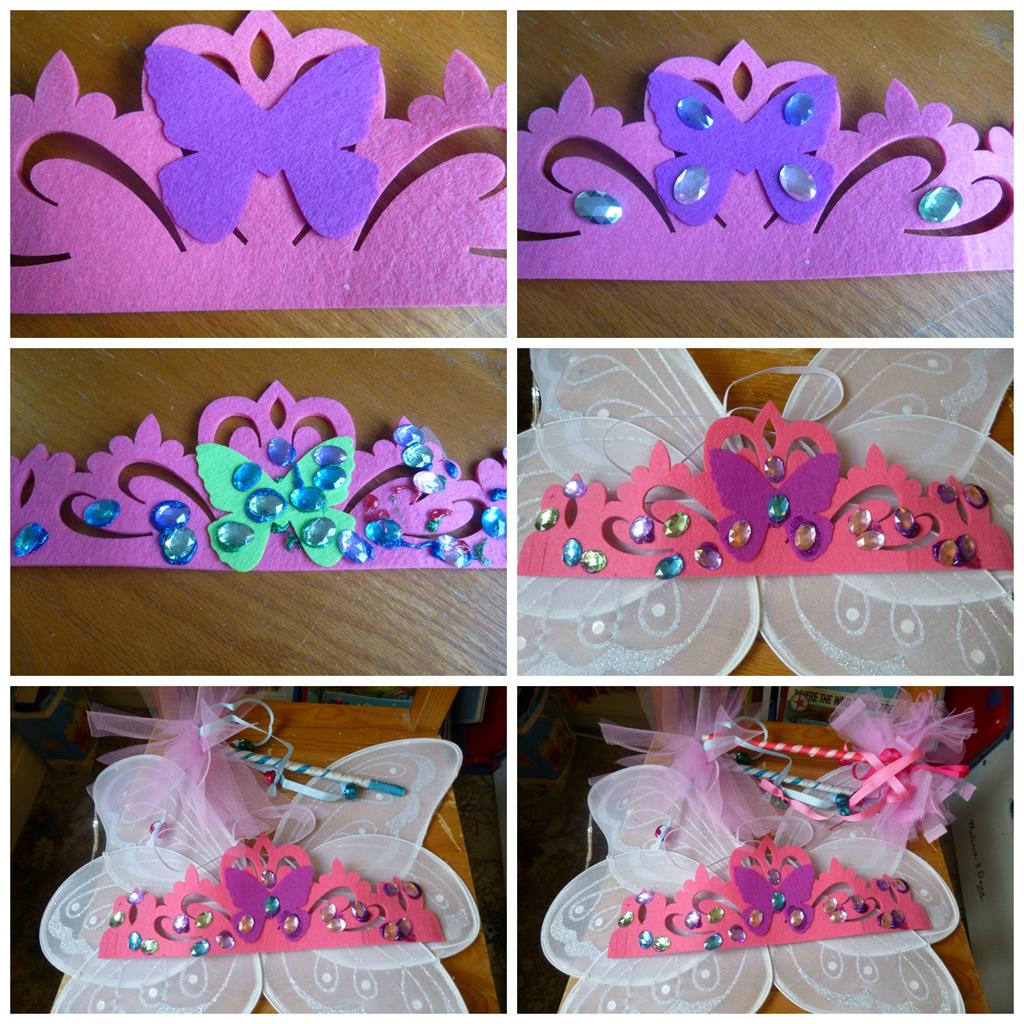 When the felt crowns were dry and ready to be worn
They can be fitted to any head size with the included ribbon
It threads through the felt in ready made slits
You can then tie it around the head to the correct size
Simple and effective
That is how I would describe Seedling kits
Creative, simple and effective
And because you have everything that you need in the box they are great for taking away on holiday or round to Grandma's house.
I think the kits are also wonderful for things that young children can do independently if mummy has to be busy doing something else
Like feeding a Rainbow Baby!
After we had finished our crowns we started on the wands
The My fairy Wand Kit is again recommended for 4 years and up
And this time I did much of the making
Taking instruction from Esther and William
I am not much of a crafter I am afraid
So the results are not brilliant
But I really enjoyed making these wonderful wands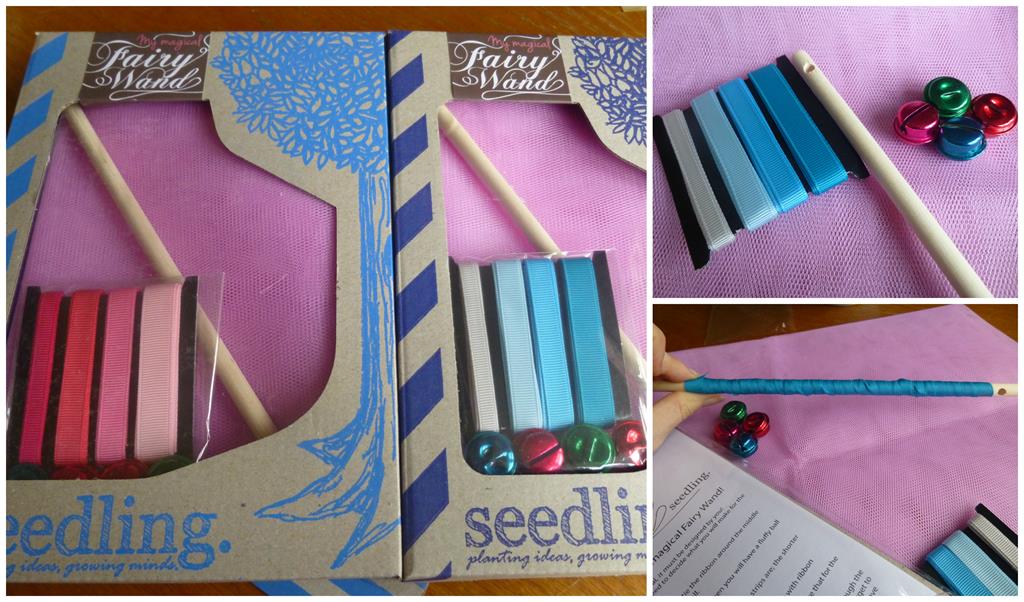 Again everything that we needed was beautifully packaged in a cardboard box
The instructions were clear
The materials great quality
I was ready to go
To try and make a magic wand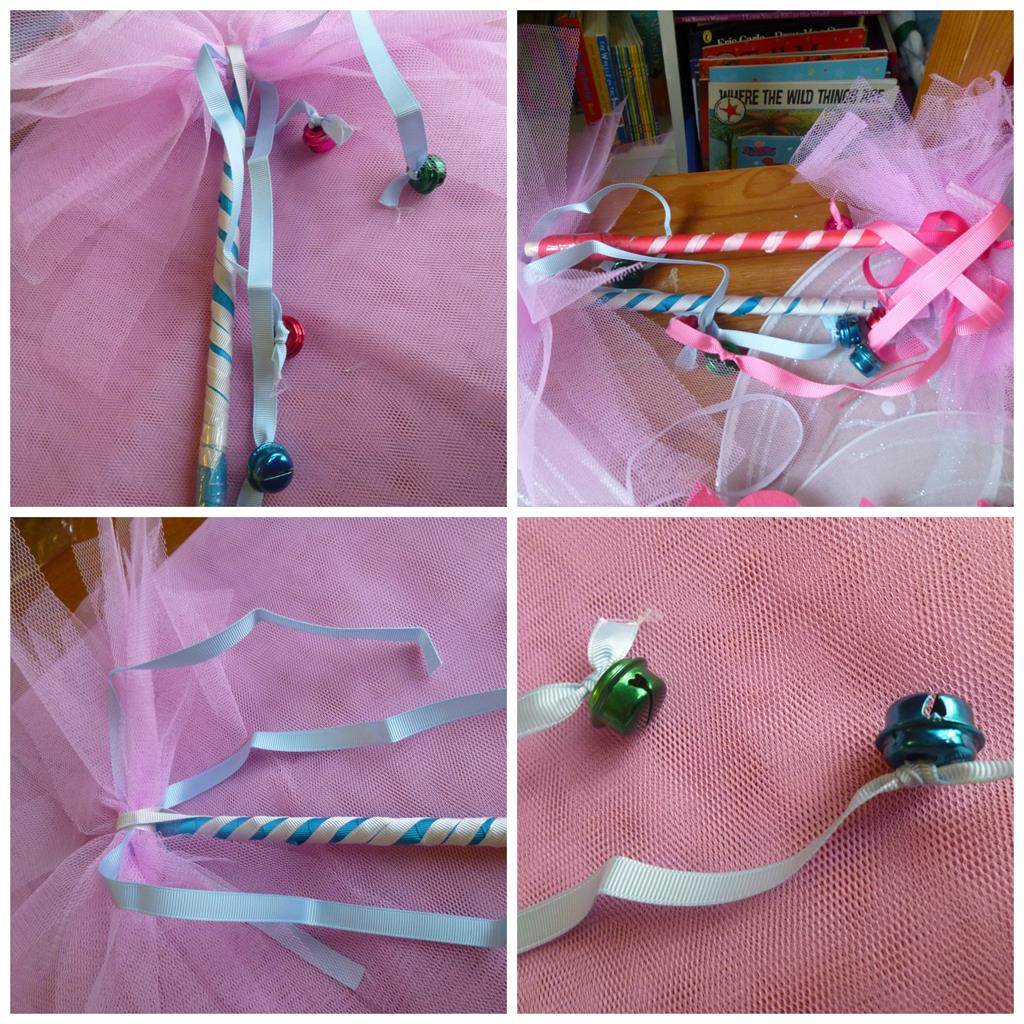 First I wound the coloured ribbons around the wooden wand
This gave me flashbacks of maypole dancing
I always seemed to wind the ribbons the wrong way
I tied the tulle the best I could to the top of the wand
And then attached the jingle bells
What a lovely addition to a magical wand
We love jingle bells in our house
Baby Tilda did too
I am certain that our wands do not look anything like they should
But Esther and William liked them
And that was good enough for me
We used them for our special Matilda Mae day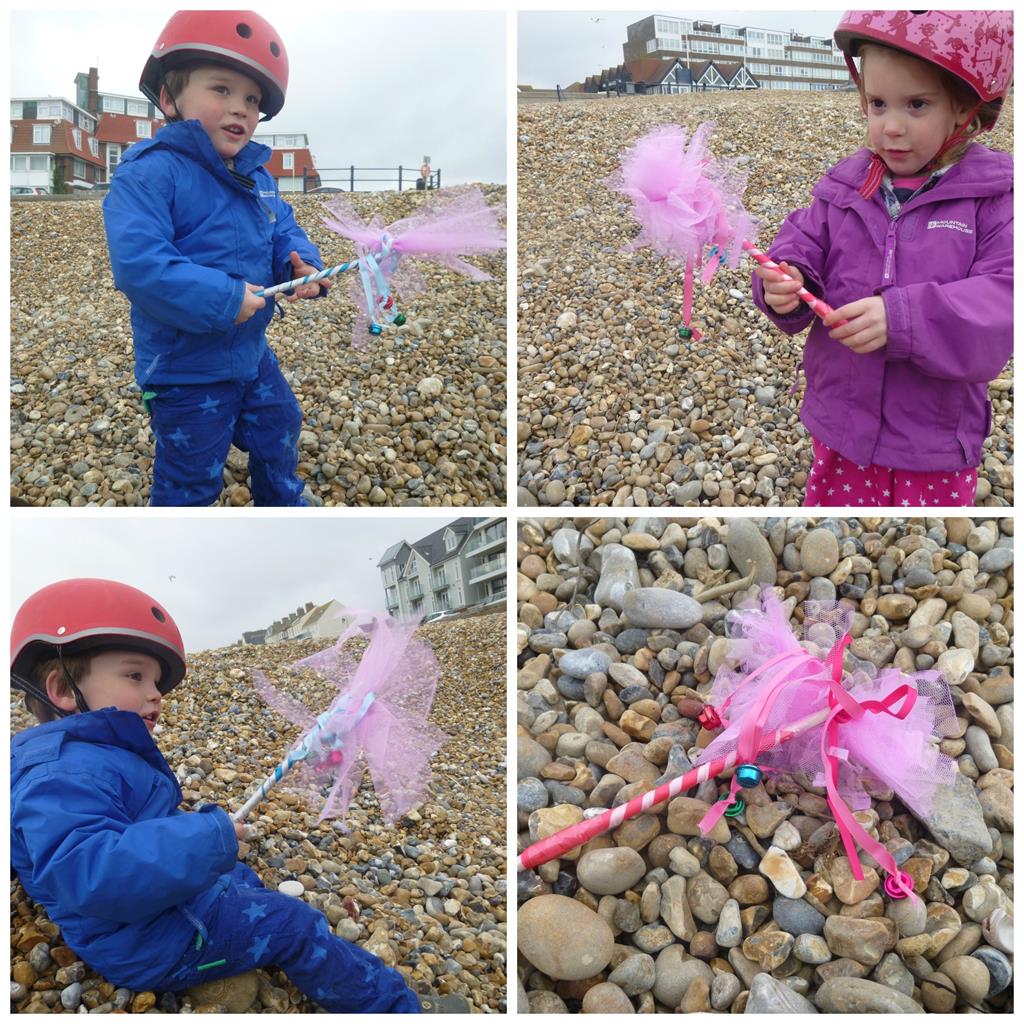 And now they live in our dressing up box
And are played with most days
As with the crown kits the materials given for the wands are generous. We have enough tulle left over to make little tutus for Esther's teddy bears and dolls.
The Seedling kits come in many forms crowns and wands for magical days are just the very start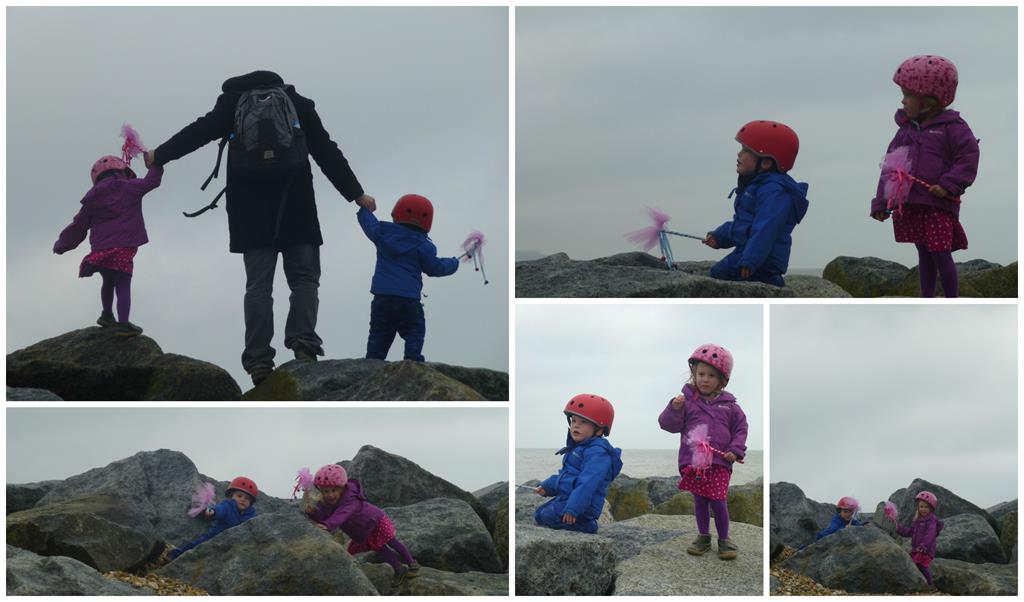 Making memories with Seedling is easy to do and they have something for every occasion
You can create a tiara, a dragon, a superhero mask
You can colour the galaxy or colour the earth
You can make a bow and arrow, design a wooden shield
Seedling offer a world of imagination and adventure
For children of all ages
For families with all interests
I urge you to go and have a look at their website and I am certain that you will spend ages browsing and I know that you will find at least one thing that you like
I have a very long shopping list
And at the top
At the very top
Some more of the magical fairy dust
Something so simple that can transform and transfix
A magical edition to imaginary play, story time and making birthday wishes
A magical way for two siblings to see their wishes travelling
Across the sea to the sky
To their baby sister in the sky
We were sent two crown kits, two wand kits and some fairy dust for the purpose of this review
And now I can one of each of these things to you
All you have to do to be in with a chance of winning is complete the simple Rafflecopter form below
And there are more chances to win too!
Asobi have chosen four ambassadors and each of us have today posted a review and giveaway
You can win a Create Your Own Designer Tutu Kit with A Mummy Too
Lilinha Angel's World is giving away a Design Your Own Superhero Cape
You can win a Colour the Earth Kit with Susan Mann
Please check out these wonderful products from Seedling and Asobi Toys.
Be inspired today!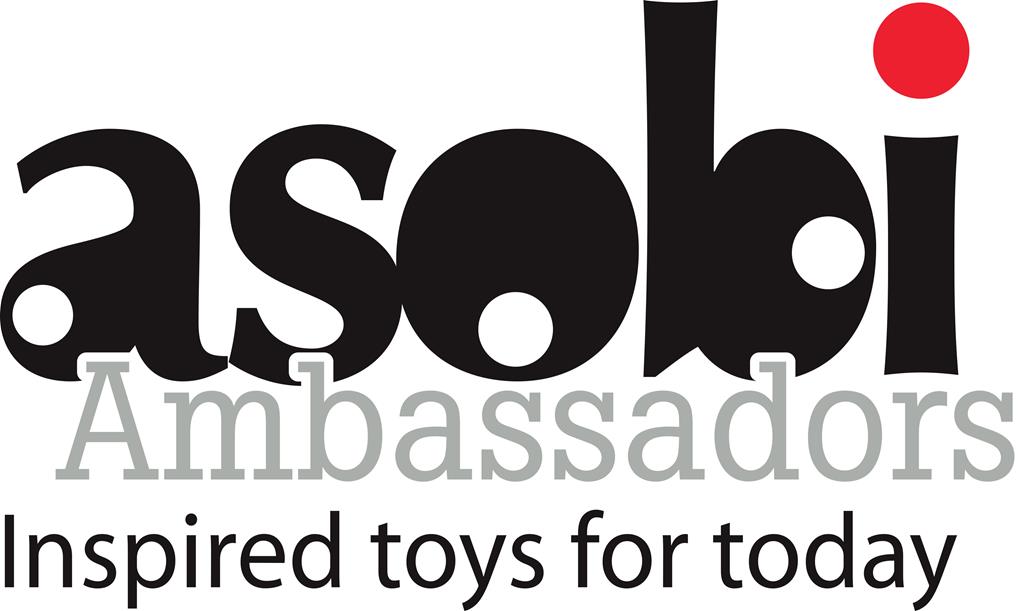 Good luck!