Before Bea was born I did A LOT of research into safe sleep and sleep products
I read a lot about breathability and temperature regulation
I looked at bedding styles and materials
Places for babies to sleep
I studied thermometers, night lights and monitors
Before Bea was born I had plans and ideas
For using things and machines to keep her safe
Every plan and idea was forgotten the moment I first held my Rainbow Baby in my arms
I knew then that I would never let her go
In almost 8 months I haven't
I let one baby die alone in her cot
I will not let it happen to another
I am Bea's fiercest protector
I am her bed, her thermometer and her monitor
She is always with me
And if tragedy were to strike here again
If another baby is to die suddenly and unexpectedly
With no rhyme, no reason, no cause
Then she will die in my arms
Not away from me and alone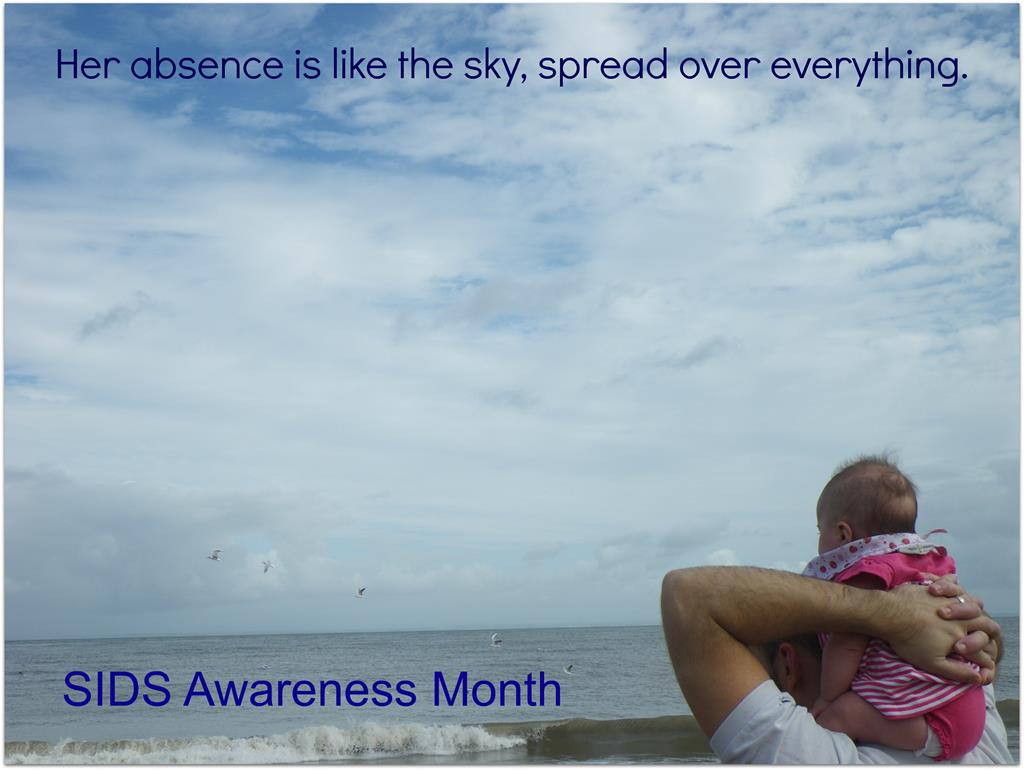 But I realise that my circumstances are unique to me
And most mummies, most parents
Need to know about the safest and best options for their babies
After Baby Tilda died
David and I created a super safe sleeping haven for Esther and William
And it will soon be time to do the same for Bea
Most parents will want to do this from the very start
From the first night they bring their newborn home
They will want a safe place to lay their baby down to sleep
To those parents
I recommend the SnuzPod
There are moses baskets that I really like for other rooms in the house
(More about those in a 'Coming Soon' post)
But for me, for the bedroom
It has to be the SnuzPod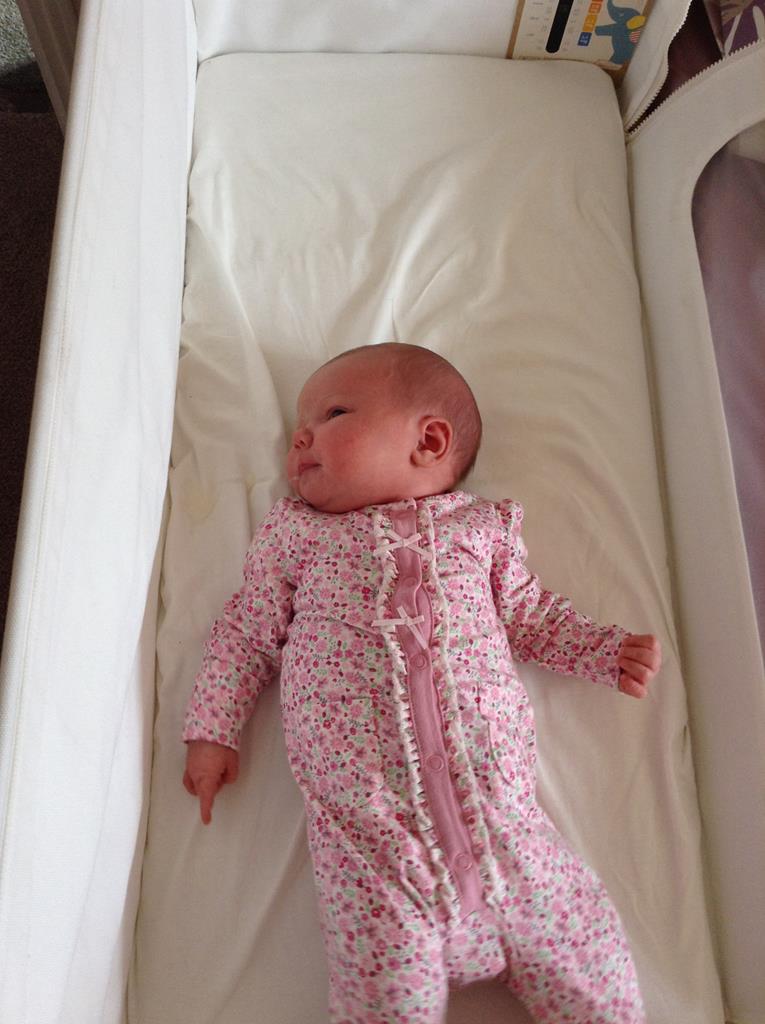 The concept of a bedside crib was not a new one for me
We had a twin cosleeper for Esther and William in 2010
They shared their little bed
Attached to our bed
For the best part of their first year
Tilda did not have one
She had a traditional wicker basket
But very rarely slept in it
Bea was to have a SnuzPod
And it arrived with us before she did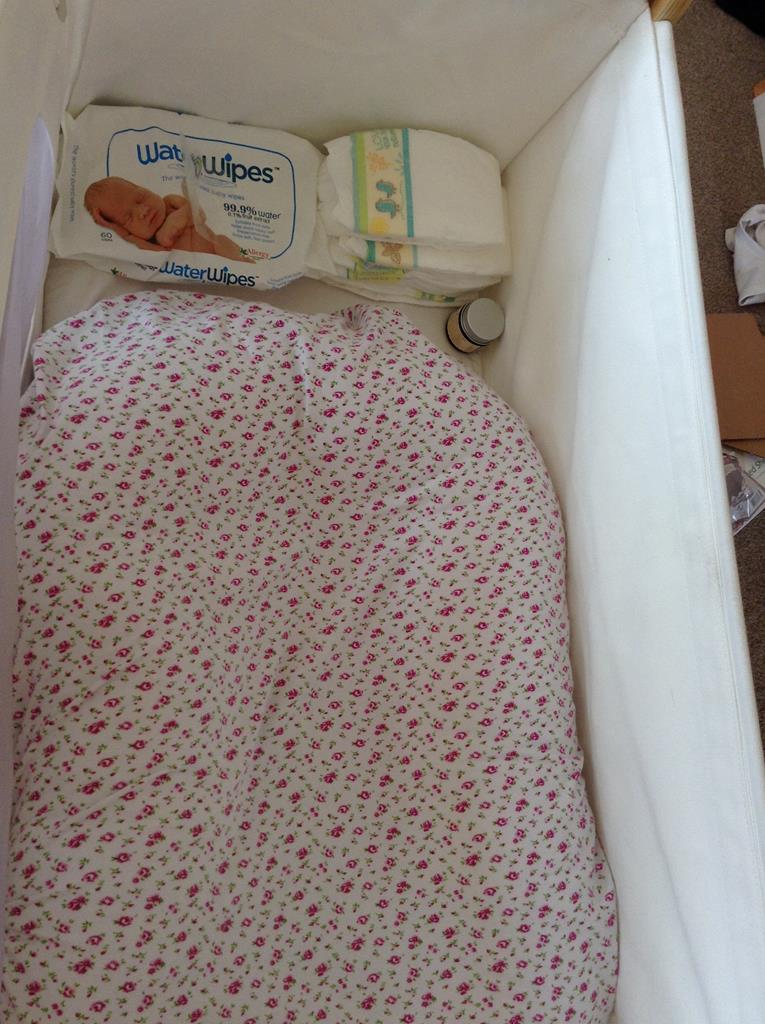 David unpacked the SnuzPod and set it up
We both really liked the look of the crib
And were not disappointed with it once it arrived
The quality of the wood was clear to see and feel
The crib is well built
It feels strong, sturdy and safe
It was easy for David to put together
And easy to attach to our bed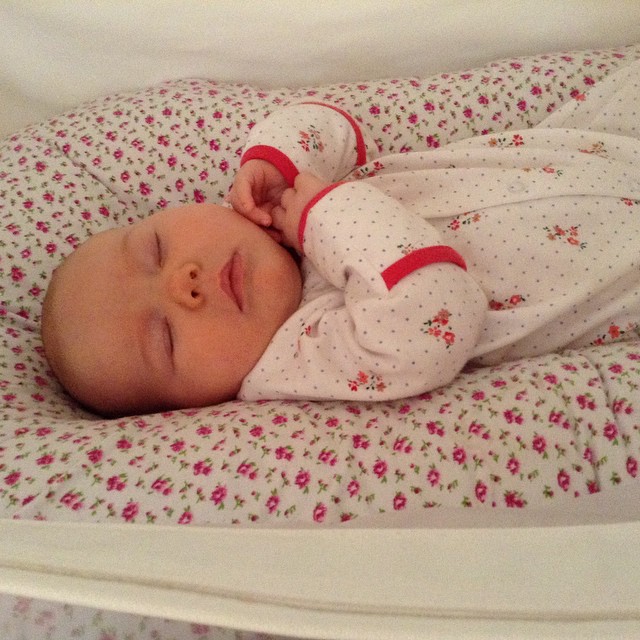 The SnuzPod comes in a range of finishes
We chose natural wood to match our bedroom
It really is a stunning looking crib
And it is roomy too
Suitable from 0 – 6 months
Bea is a big baby
And at nearly 8 months
She can still fit comfortably inside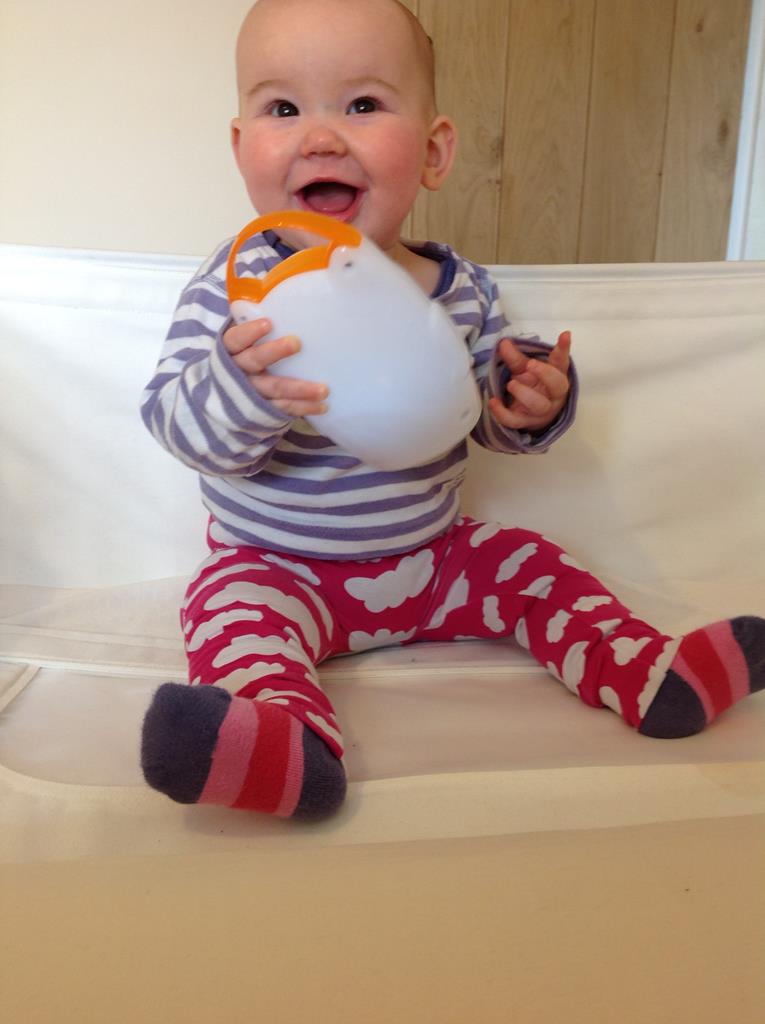 The SnuzPod makes cosleeping safer
By giving your baby a safe space of their own that is right beside you
There is a zipped wall with a mesh viewing window
When the wall is up it is still easy to see baby through the mesh
When the wall is down you are right beside one another
Able to touch and comfort your baby
Able to move her closer to you for feeding in the night
Able to check her temperature
Her breathing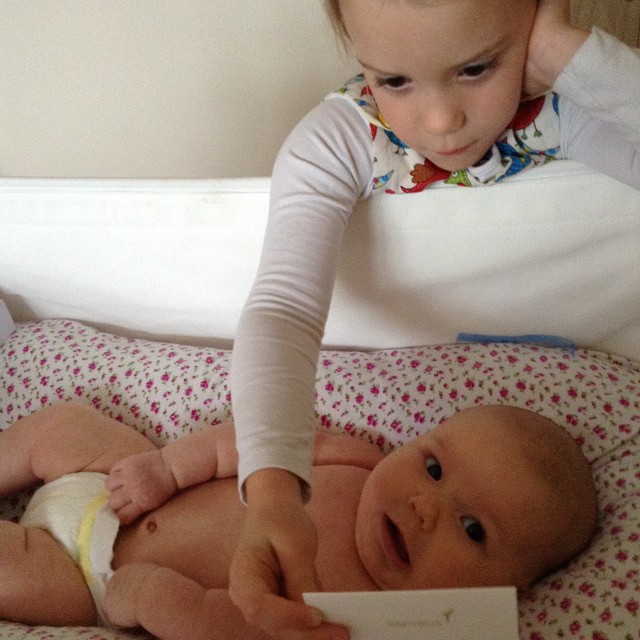 The SnuzPod encourages a strong mother and baby bond
It facilitates easier night feeding
It brings parents and babies closer together
For sleep
In a safe way
The SnuzPod is cleverly designed
You can rock the crib on the stand
To soothe baby to sleep
You can also take the top section off
To make a bassinet for enabling baby to sleep wherever you are
At the ends of the pod there are rails for hanging muslins and spare clothes
A shelf underneath the pod provides storage for nappies, wipes and spare bedding
Together these things mean you have quick and easy access to essential you might need overnight
The Little Green Sheep Company sell the perfect bedding to fit their SnuzPod
Mattress, fitted sheets, mattress protector
They sell blankets too
But we chose to use the newborn sleep pouch with Bea
Until she was big enough for a Grobag
Because of our situation we have not used the SnuzPod every night
But I know that if Bea had been my first baby
If we had not lost Tilda to SIDS
Then I definitely would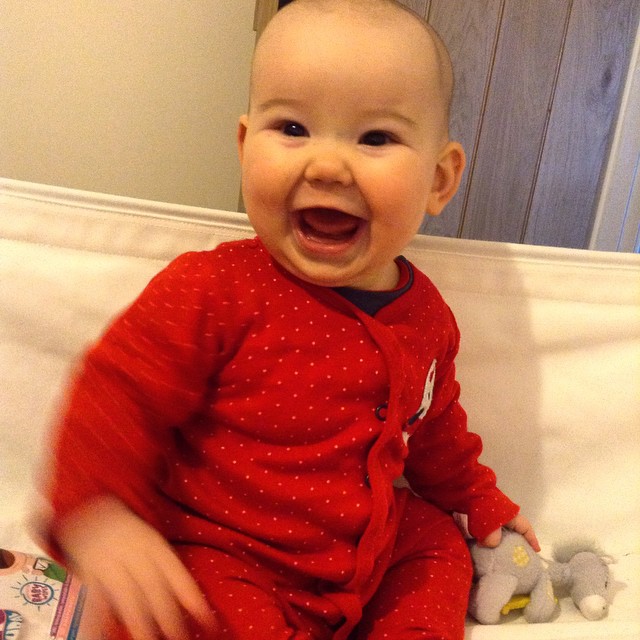 I love the idea of having baby sleeping safely beside me
I love the idea of being able to soothe and feed baby from my bed
The bedside crib is a great idea
I believe The Snuzpod is the best on the market
And I am not alone
The Mother and Baby Awards and Loved By Parents believe so too
I have made a video sharing my thoughts on the Snuzpod and safe sleep
I would really love for you to watch it
The Little Green Sheep is a family business
A business that gets my custom because of their amazing products
But also because they support The Lullaby Trust
This week they have been working hard to promote
The Trust's Safer Sleep Week
I was lucky enough to get to chat to the team
And ask them some questions
And now I am happy to share their answers with you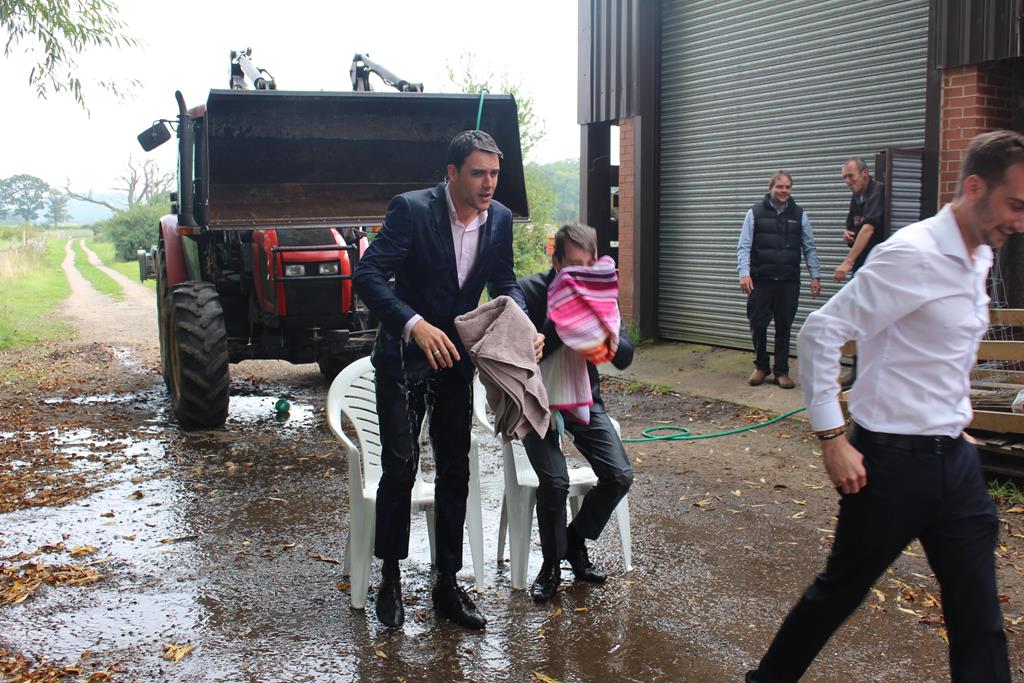 When choosing a mattress for a new baby, what are the important things to think about?

We are passionate about educating parents about the importance of buying a quality mattress for their baby. We all know that babies spend the majority of their time sleeping, so it is vital as parents we make their environment as safe, comfortable and supportive as possible. For maximum support, the lullaby trust advise that babies should be on a firm mattress for the first 18 months and this is something we endorse at The Little Green Sheep. We provide three different mattresses in every size imaginable to suit parent's needs, all of which are 100% chemical free. Our natural coir mattress is our standard cot mattress, which provides the recommended firmness from birth up to 3 years. Our organic wool mattress is extra breathable and perfect for babies that suffer from allergies or eczema. It's also the only mattress in the UK to be certified organic by the Soil Association! Finally, the Twist is our bestselling design, which lasts from birth up to 7 years, making it a great investment. The double sided mattress offers a choice of firmness to grow with your child.

What makes LGS mattresses different to others on the market?

We are very proud to have launched the UK's first certified and chemical-free Organic Cot Mattress and we have been committed to using our eight years of expertise to specialise in providing parents the highest quality organic mattresses ever since. As mentioned above, we have an extensive range of mattresses in different sizes to cater for every parent and best of all, each one is 100% chemical free. We even offer a custom service so we can always guarantee a perfect fit. Whether it's for the cot, bed, Moses basket, bedside crib, pram or a travel mattress, we can guarantee the ultimate quality. We take care to make sure our mattresses are 100% chemical-free to help ensure a safe, natural night's sleep for your baby. Our breathable, anti-allergy mattresses offer lasting support and come complete with a 5 year guarantee! Over 6kgs of Organic Welsh Wool goes into every Little Green Sheep organic cot mattress (6 times more than other natural cot mattresses!). Together with the organic cotton, coconut fibre and latex, the wool helps to provide a long-lasting supportive cot mattress and makes for a natural anti-dust mite baby mattress for your baby.

What inspires your ideas for new products?

As a brand we have always been very focussed on our customers and in doing so naturally gain understanding into parents needs and how we can make better products. Most of the great new ideas are born from some simple feedback, and in recent years we have also been able to draw on our own experiences as parents which has been invaluable.

After the success of the SnüzPod do you have any plans for creating a sleep space for older / bigger babies?

We have lots of very exciting things coming up for SnüzPod this year and all will be revealed very soon in the coming months ahead! As for providing a sleep product for the next size up, sure it is the next logical step for the brand. However in line with the values that made SnüzPod such a great success, we will only ever launch a product that has real benefits for parents and so it will be the public who really decide on if and how this happens.

How did you come to work with The Lullaby Trust and why do you continue to support them?

Our relationship with the Lullaby Trust goes back years to when the company started. Upon developing our range of natural and organic mattresses we committed and invested a lot in research, and it was here that we decided to develop a mattress which followed the recommendations and advice that the Lullaby Trust provide. We are a regular fundraiser for the charity and founders Mark and Paul have stopped at nothing to raise some cash for the charity (see pic).

What do you think we could all be doing to make sure the Safer Sleep message is heard?

By supporting campaigns such as the Lullaby Trust's #SaferSleepWeek on social media is a great way to spread the message and ensure parents are getting access to the right information and being made aware. As a company, we always ensure the information we provide is clear, up to date and supportive!

How is the training for the Wolf Run going?

In all honesty, mixed! We've got certain people going for 10k runs on their day off and others who are starting to get a little nervous as April creeps closer….But the team are excited and anyone who isn't taking part will be supporting from the sidelines! We are hoping to keep getting support and donations in the upcoming weeks.
If you would like to support LGS and through them The Lullaby Trust you can sponsor them for The Wolf Run here
To find out more about Safer Sleep Week please visit The Lullaby Trust
If you are expecting a newborn baby or know someone who is, please do tell them about the SnuzPod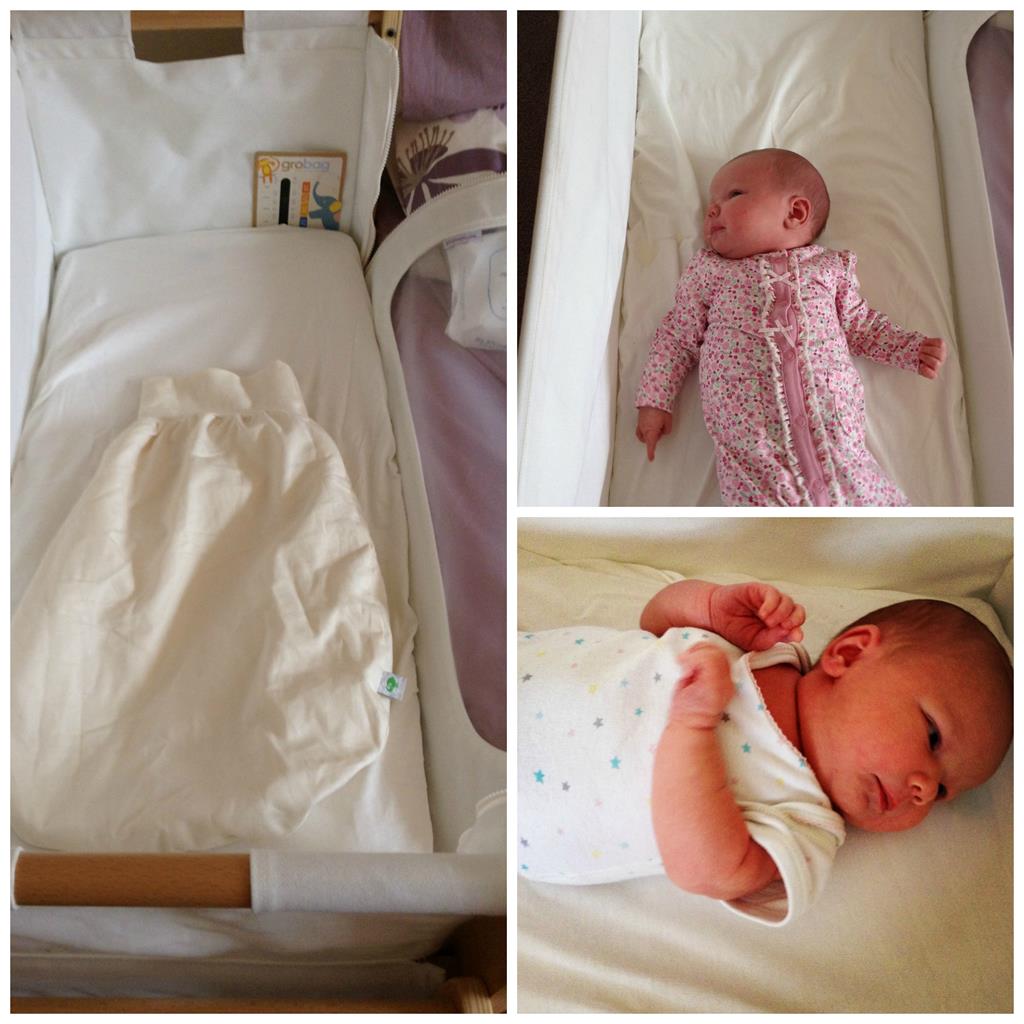 We were sent our SnuzPod free of charge for the purpose of this review