Esther is nearly five
She likes many things
But there is nothing that she really loves
She quite likes ponies
She likes unicorns
She quite likes fairies
And has just discovered Disney
She likes small world play
And making things
She likes to draw and paint
She likes stories
And music
And pretending to put on shows
She likes a lot of things
Butterflies being one of them
She has a little felt bag
Filled with plastic butterflies
And often when asked to draw something on paper
Or paint something on the computer
It is often a butterfly that she will choose
When I was approached by Oglee Poglee to test out one of their craft boxes
With Esther in mind
I immediately agreed
Oglee Poglee craft boxes are a little different
To others I have seen before
They are not as prescribed as some
And offer inspiration and ideas
More than specific crafts and activities
They provide materials that can be used in different ways
To make many different things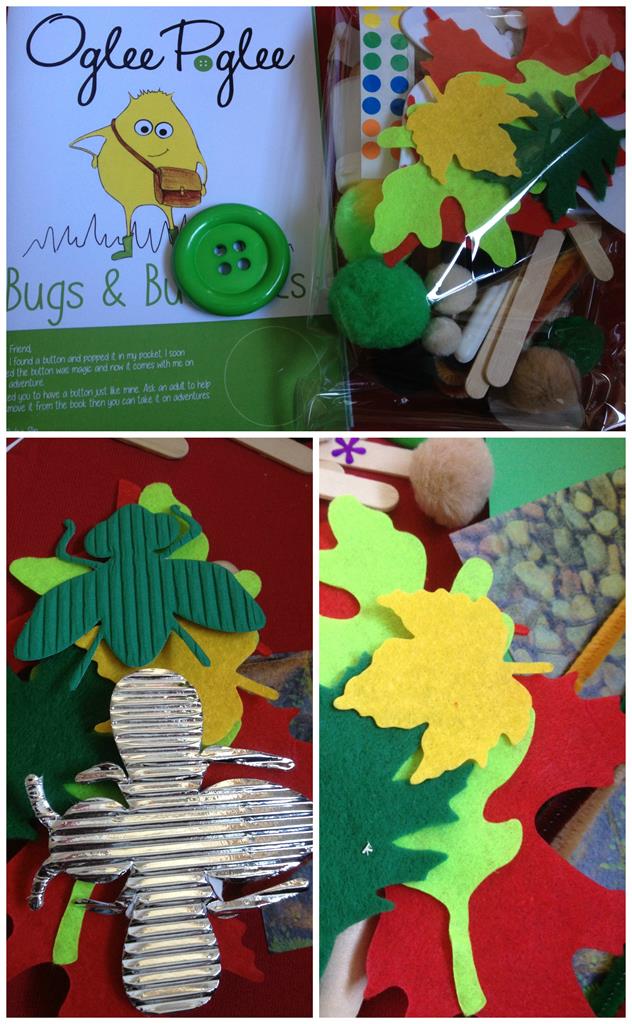 Esther enjoyed making bugs and beasties
Inspired by our many minibeast books
The set does actually come with a story book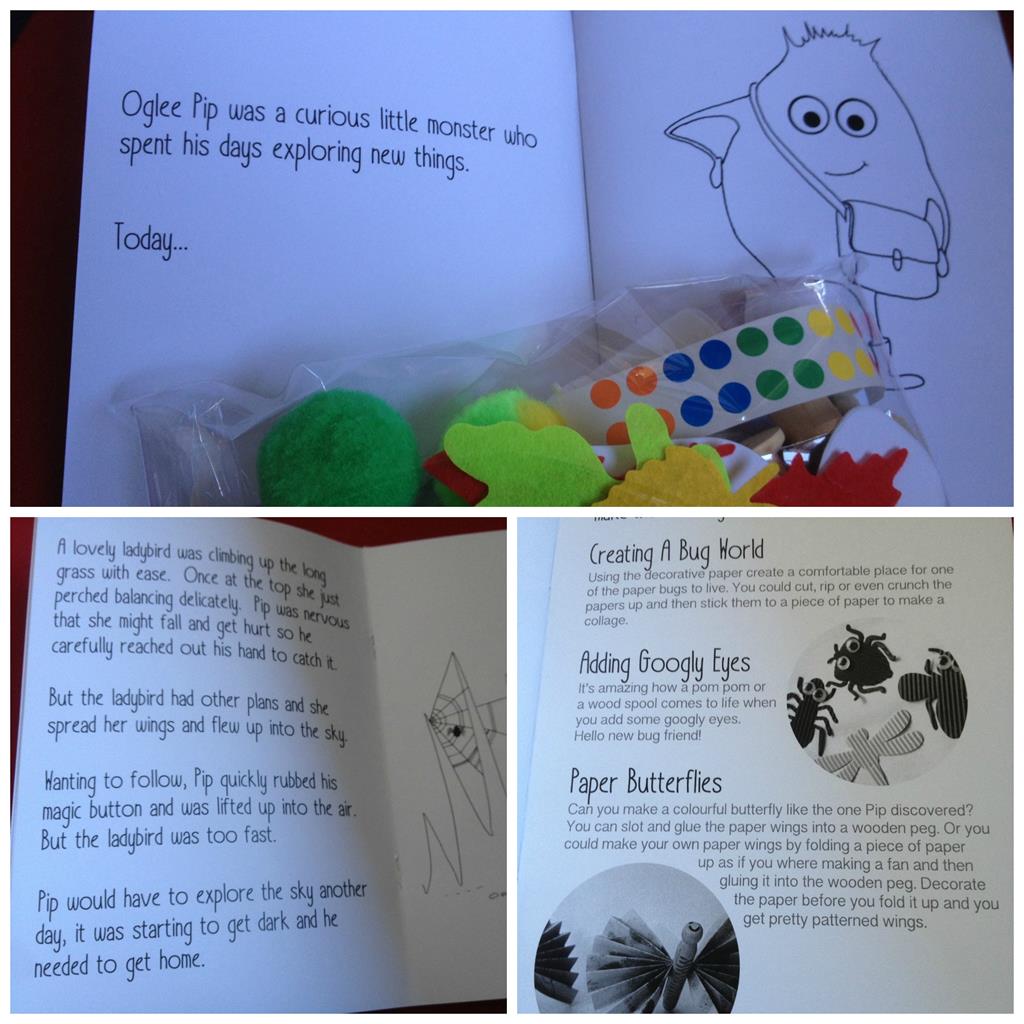 The book in the Bugs and Butterflies Box
Sees Oglee Pip hunting in the long grass
For minibeasts
Oglee Pip is a curious little monster who spends his days exploring new things.

He always has his explorer's satchel in which he carries his magnifying glass, a magic button, his note book and a pen.

Pip loves to collect interesting things and is always drawing what he sees in his notebook.

The best thing Pip ever found was his magic button. He soon realised the button was magic and now it goes with him on every Adventure. When Pip rubs the magic button amazing things happen.
At the back of the story booklet
You will find a list of activities
Linked to the story and the theme of the box
All the materials you need and more
Are included in the kit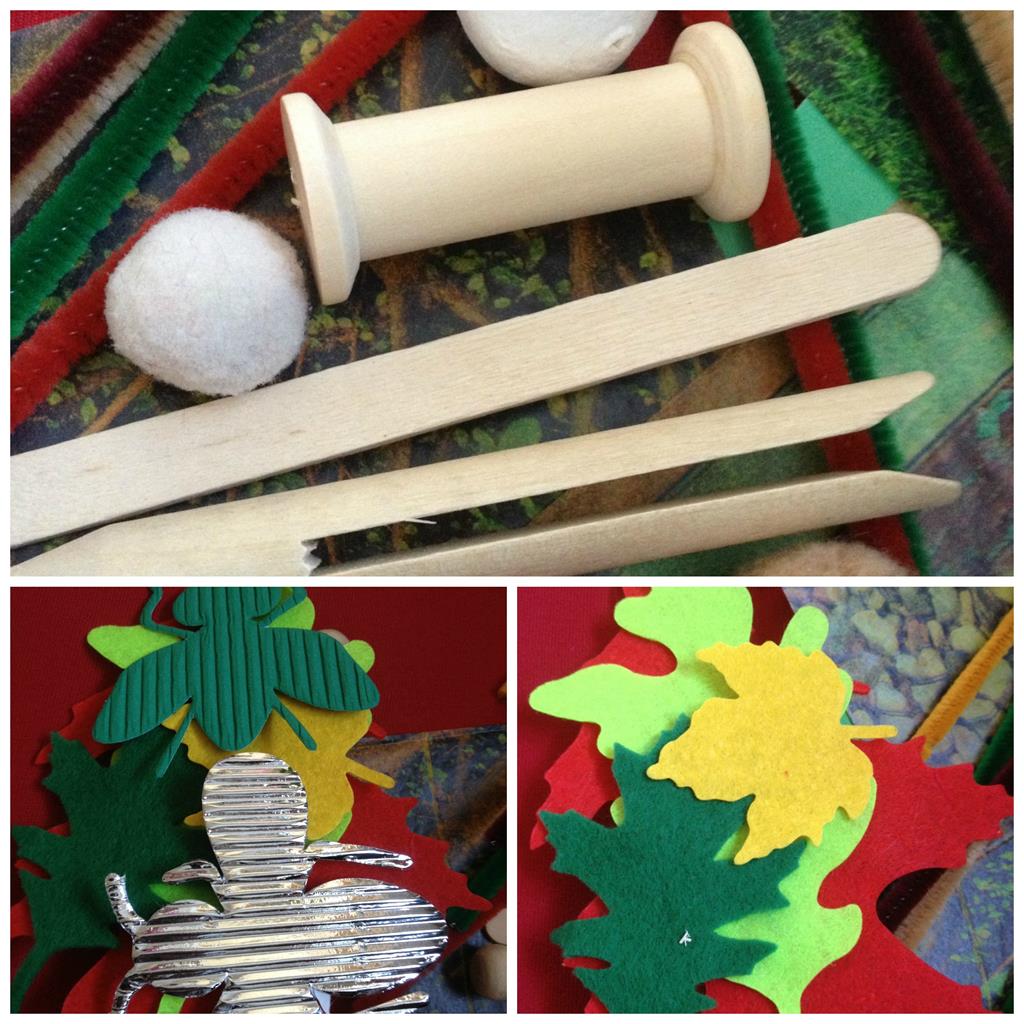 The excess materials facilitate children having their own ideas
And coming up with their own creations
I love this aspect of the craft box
It means I felt able to follow Esther's lead
She wanted to make pictures
Bug collages
She chose a nature background
Mounted her choice on green card
Decorated the border with stickers
And then added her bugs
Each bug unique
With it's own Esther design
She was very proud of her creature creations
And I loved watching her work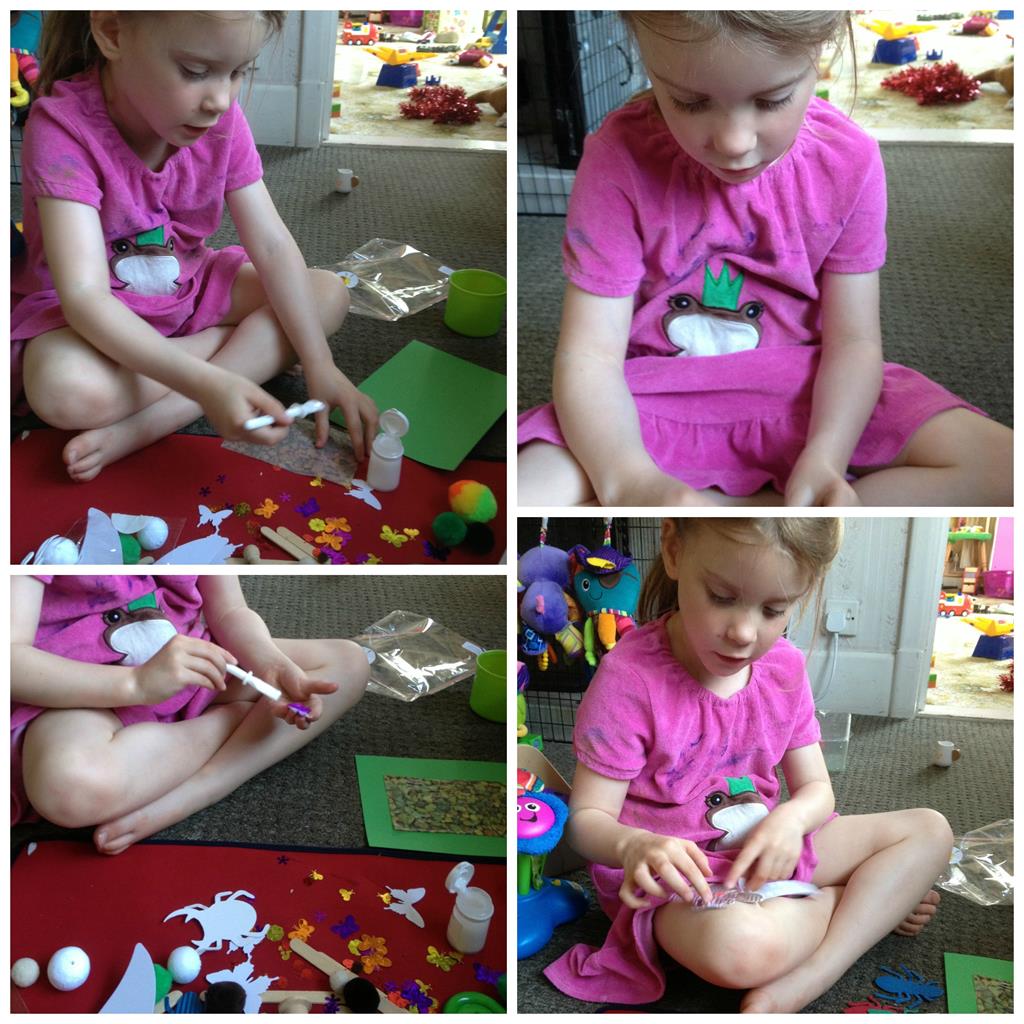 I tried to encourage Esther to make some minibeast models
To work in 3D
But she did not want to
However now that we are busy planning
Our Ugly Bug Ball birthday party
We are going to be embarking on more junk modelling and craft
Inspired in part by our Oglee Poglee Pack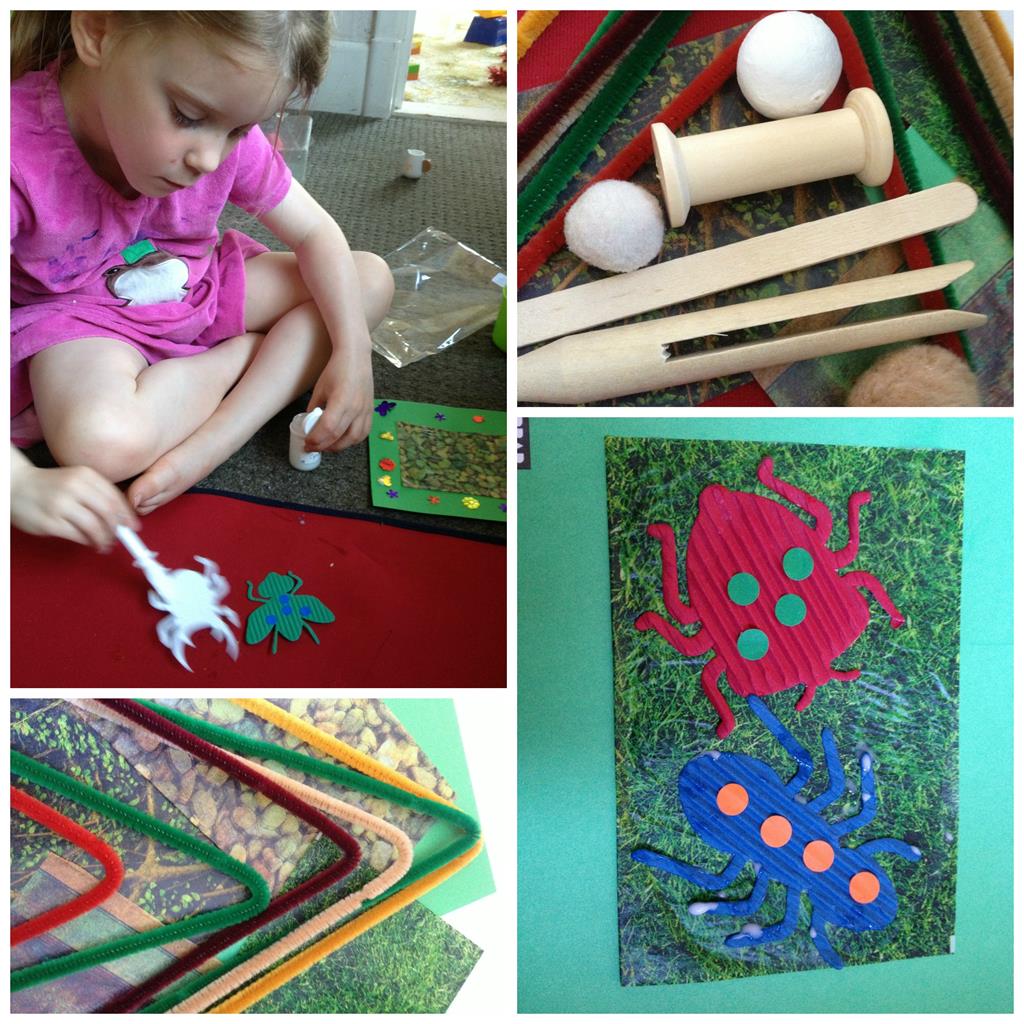 These craft boxes would make wonderful gifts
I think they are perfect for party pass the parcel presents
As they are appropriate for ages 4 – 7
They are great for taking away on holiday
The story book is also a colouring book
You can make characters that can then be used for songs, rhymes
And imaginative, small world play
The Oglee Poglee Boxes provide all you need
For hours of creative fun
Just add imagination!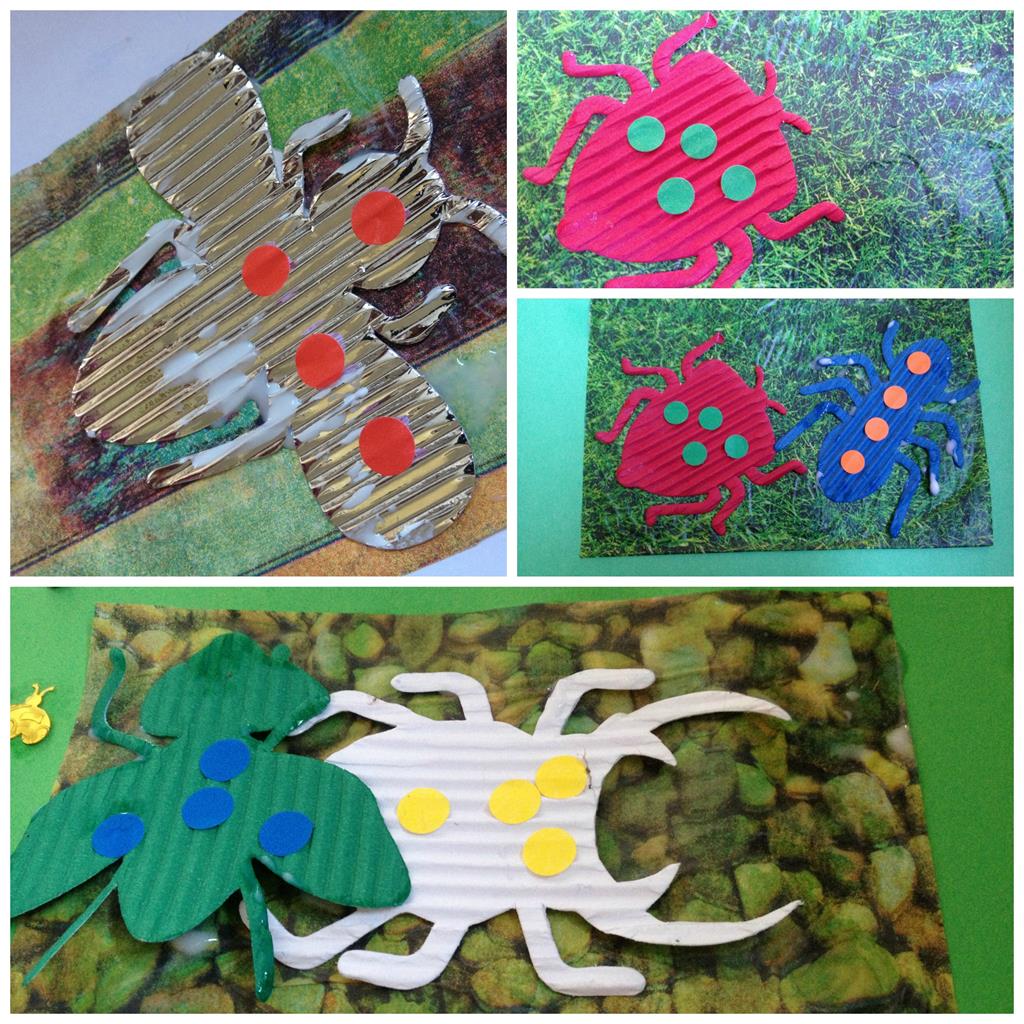 Esther is nearly five
She likes many things
She really likes Oglee Poglee Craft Boxes
We were sent one Oglee Poglee Box for the purpose of this review