Five years ago today
I wrote this post about visiting The Baby Show
I thought I would update the post
As once again I am preparing to visit the show
I cannot wait
And I know that lots of other parents to be
Will be getting excited too
And lots of parenting bloggers
Will be wanting to scour the show for potential products
To feature on their blogs
I have been blogging for 7 years this year
And visiting The Baby Show for 5 years
So I thought I would update my post
Though I have to say that I am rather a rubbish blogger
At events such as this
I find it very difficult speaking to people I do not know
I lack self confidence
And so tend to quietly work my way round the stands
And come away having not spoken to anyone at all
But this year
These 2017 shows
Will most likely be my last
As this is my last pregnancy
And my last baby
So my last chance to write about my personal experiences
Of pregnancy and babies in real time
I want to use my blog to share my story
Of this last baby
Our family road to completion
And I am looking to focus on safe sleep products
And products that might be particularly useful
For an older mum
Now that I am officially post 40!!
So, here are my tips for visiting The Baby Show 2017
TRAVEL
Plan your travel in advance. Think about the time of day that you will be travelling. Plan the route that is best for you and the purchases you intend to buy. After every show I have ever been to I have wished at the end for more time and told myself that next time I would book an overnight. I never have but if I was a first time parent again I would definitely aim to do the show over two days with an overnight stay.
WHAT TO WEAR
Wear comfortable shoes and clothes. Exhibition halls often start off cold but as more and more people arrive the space hots up. Think about wearing layers that are light. You really do not want too much weight to carry on the day. Unless it is tipping it down with rain I will not wear a coat to the show as it is just too bulky to carry round. I will wear light layers that are light and small to carry when I am not wearing them.
You will do lots of walking getting to and around the show. This is not the time to wear a new pair of shoes. Your most comfy favourites are what your feet will thank you for.
REFRESHMENTS
I always take a bottle of water and a snack. I also like to take some sweets, Werther's Original are my favourite. Food outlets will be busy throughout the day but it is important to eat a proper lunch if you intend to be at the show all day. I have had some lovely lunches at Excel, I have also had to sit on the floor and eat a sandwich. I think the key is to plan ahead and be prepared. Which leads me onto another top tip, when you arrive make sure you know where the loos are!!
LUGGAGE
Pack light! You do not need to take loads of stuff with you, even if you are taking a baby with you. The nappy areas are stocked with free nappies and wipes. Thank you to Love Beckha for reminding me of this.
When I do not have a baby with me at the show I tend to take a small case on wheels. This is so I can collect leaflets and catalogues and easily transport any purchases I make on the day. With Tilda and Bea I wore the baby and stuffed their prams with all the products that I bought. I know that I am not alone in doing this as the lovely Hannah from Budding Smiles has done similar too!
HAVE A HIT LIST
Make a list of all the people or products that you want to see. See these things first before you begin to wander around and browse. If there are named people you really want to speak to then consider making appointments to meet with them so that they can provide anchors throughout your day. Make a note of the layout of the exhibition centre and plan your route! Ruth from RocknRollerBaby seconds making appointments with people you would really like to spend some time talking to. She also shares that as a blogger this is easier if you are able to attend The Baby Show on Friday, Press Day.
BLOGGER ETIQUETTE
I am rubbish at this and so have asked some fellow bloggers for tips. RocknRollerBaby Ruth says talk to everyone and network, network, network! Chelle from Social Sparkle and Mumington Post reminds bloggers to be mindful of taking up too much of exhibitors time as at the end of the day they are there to sell their wares to the public. Chelle suggests introducing yourself briefly and then following up with an email if you are interested in working with a brand.
This time around I have tried to make contact with brands through social media and email, mostly brands that I have known and worked with now for many years. This year I also have a focus for my visit on brands that aid and promote safer sleep and on products that make life a little easier for older mums. I am also always keen to see anything that is new to the market. Things change so quickly in the parent and baby product world!!
BUSINESS CARDS
In 2012 I wrote this about business cards
Make business cards.

Now this is where opinion will get divided. Some will mock me for suggesting such an old-fashioned approach, some will say 'I'm not important enough for a card'. I say neither am I. My cards have my name, position, school, blog and twitter name on. That's it. If you meet someone and want to follow them/swap ideas, why not just pass them a card? The cards are also useful should you want to enter a competition as some stands have jars for you to put your name/card in to enter their prize draw. I'd also take a small stapler as suggested by Terry Freedman so you can staple your card to a prize entry form.

I have not actually done this as yet but I am starting to think that it might be a good idea. What do you think? Would you take business cards with you as a blogger to a show? As an exhibitor would you welcome a care from a blogger? Would love to know people's thoughts.
I have never given out business cards at The Baby Show, I have taken some but I am always too shy to give them to anyone. Low self esteem means I find it hard to think that anyone would be interested in contacting me. I also agree with Social Sparkle's Chelle that an intro and an email is probably the way to go. But each to their own and I know that brands often welcome business cards and enjoy a chat with bloggers.
The Gro Company love chatting to bloggers and say that they have met some great bloggers at The Baby Show but sometimes it is just too busy to chat so business cards are good to pass on.
Summer Infant say that they LOVE talking to bloggers and encourage people to come and have a chat at The Baby Show.
One Stand I know would love some blogger visitors next week is The Lullaby Trust. The SIDS and Safe Sleep charity are looking to work with bloggers to help them spread the word about the amazing work that they do.
Are you parent blogger? Will you be attending The Baby Show in London this year? As the official charity partners we would love to meet the mummy and daddy bloggers attending The Baby Show and get to know you better! Drop us an email at fundraising@lullabytrust.org.uk to get in touch!
This is a charity so very close to my heart. Please do get in touch with them if you think you can help through your blog or social media in anyway. And if you are at the show you will find the team on Stand M37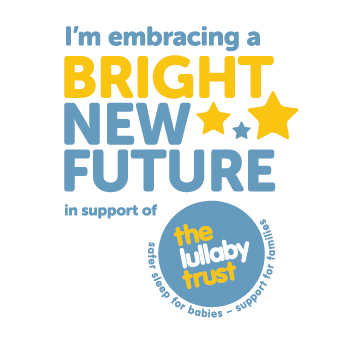 So, it would seem that there is nothing to lose by taking business cards with you to the show. Be brave and give them out to the brands you love!
Also consider, after the show, making contact with people and companies that you have met to say thank you and ask if they had a good show.
SHARE
Share what you found that impressed you. Share new ideas and innovations you discovered. What did you like about the show and why?
Use your blog, Facebook, Instagram and Twitter to spread the word to other mummies and mummies to be who may not have had the opportunity to attend the show.
Use your voice!
Oooh I am so excited for the show.
I hope to see some of you there.
If you see me please do say hello as I will more than likely be too scared to say anything to you.
Brands, blogger, parents and parents to be. Have a GREAT show!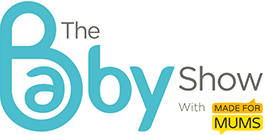 Here are some other posts about The Baby Show over the years
http://www.edspire.co.uk/year_2014/10/31/the-baby-show-reporting-back/
http://www.edspire.co.uk/year_2014/10/26/coveting-stokke-at-the-baby-show-olympia-2014/
http://www.edspire.co.uk/year_2014/10/21/the-baby-show-if-money-were-no-object/
http://www.edspire.co.uk/year_2014/10/06/the-baby-show-must-sees/
http://www.edspire.co.uk/year_2014/09/26/the-baby-show-and-me/
http://www.edspire.co.uk/year_2014/03/03/the-baby-show-expecting-twins-panel-discussion/
http://www.edspire.co.uk/year_2014/02/15/expecting-twins-debate-at-the-baby-show-why-me/
http://www.edspire.co.uk/year_2012/10/31/our-best-of-the-baby-show/
http://www.edspire.co.uk/year_2012/10/24/the-baby-show-getting-organised/
http://www.edspire.co.uk/year_2012/10/21/the-baby-show-at-earls-court-planning/
http://www.edspire.co.uk/year_2012/02/24/the-baby-show/
http://www.edspire.co.uk/year_2012/02/22/the-baby-show-tips-for-making-the-most-of-your-visit/
http://www.edspire.co.uk/year_2012/02/21/bump-watch-planning-my-trip-to-the-baby-show/
http://www.edspire.co.uk/year_2012/02/19/bump-watch-the-baby-show-countdown-5-sleeps-to-go/