So in some strange twist of fate and time
Our beautiful Edith Mabel
Is now four weeks old
I am not entirely sure how we have come so far
So very fast
But we have
She has
And here we are
I am certain I have lost a week somehow
Somewhere
I am blaming baby brain
As I write this Edie Mae
Is 4 weeks and 2 days old
Here is a summary of how we are all doing
Edie Mae
Edie is doing well
She is gaining weight well
I almost burst into tears today
As the Health Visitor told me
She is now over 10lbs
She is not going to fit into
Her beautiful newborn clothes
For much longer
I need to take more time to cherish this tiny baby
As she grows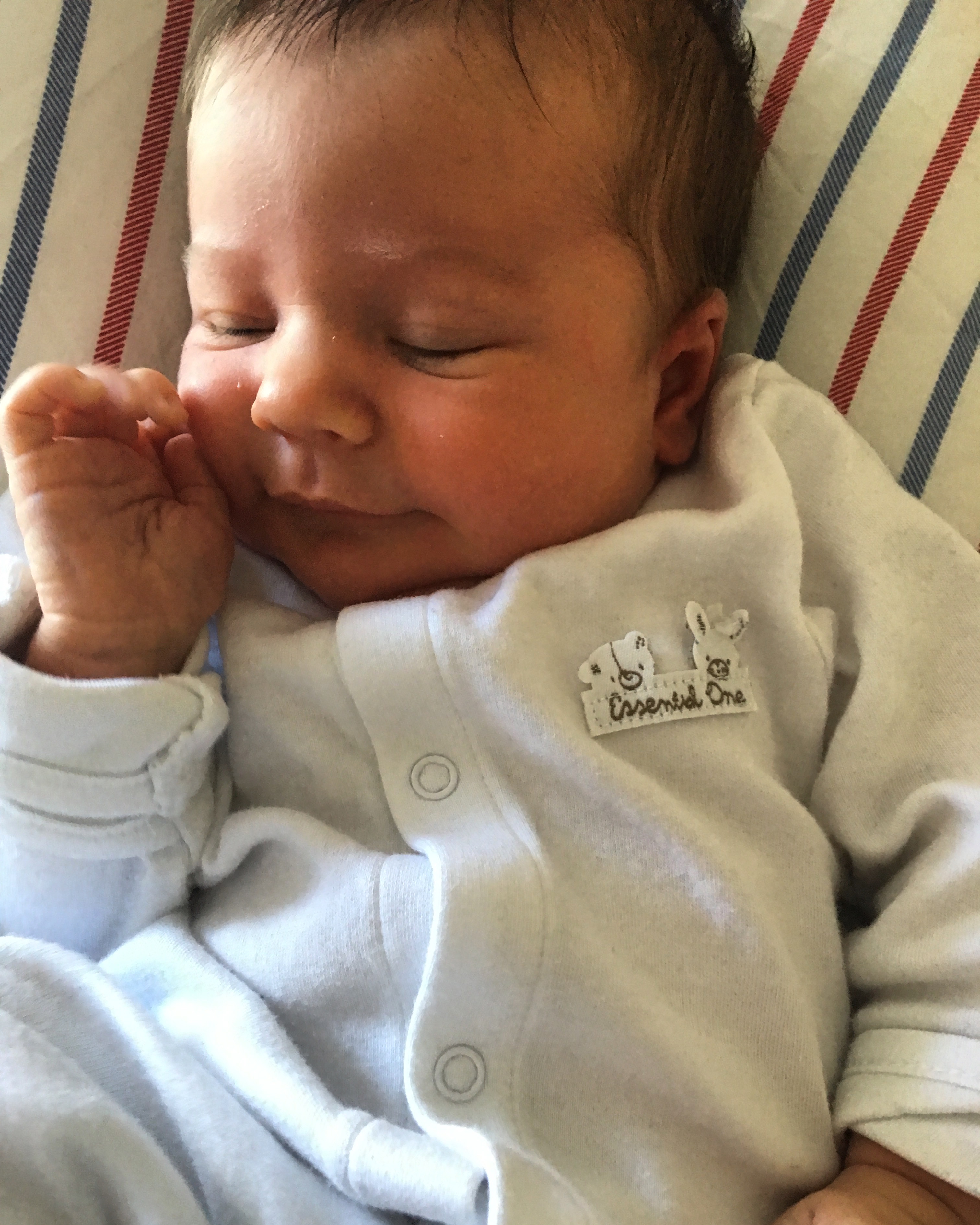 She is a long baby
And that is becoming more apparent
As she uncurls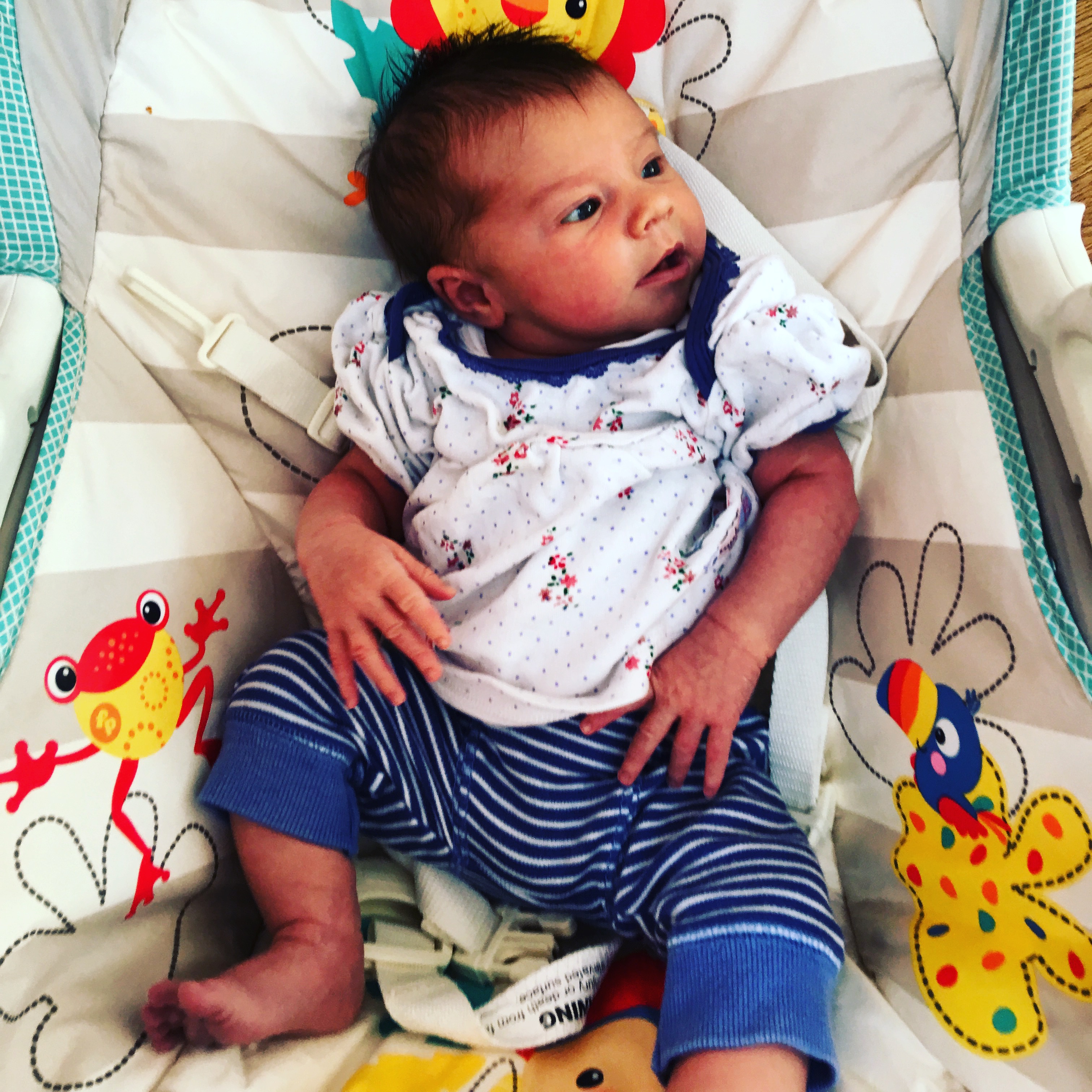 She was 56cm long
A couple of weeks ago
And so must be even longer now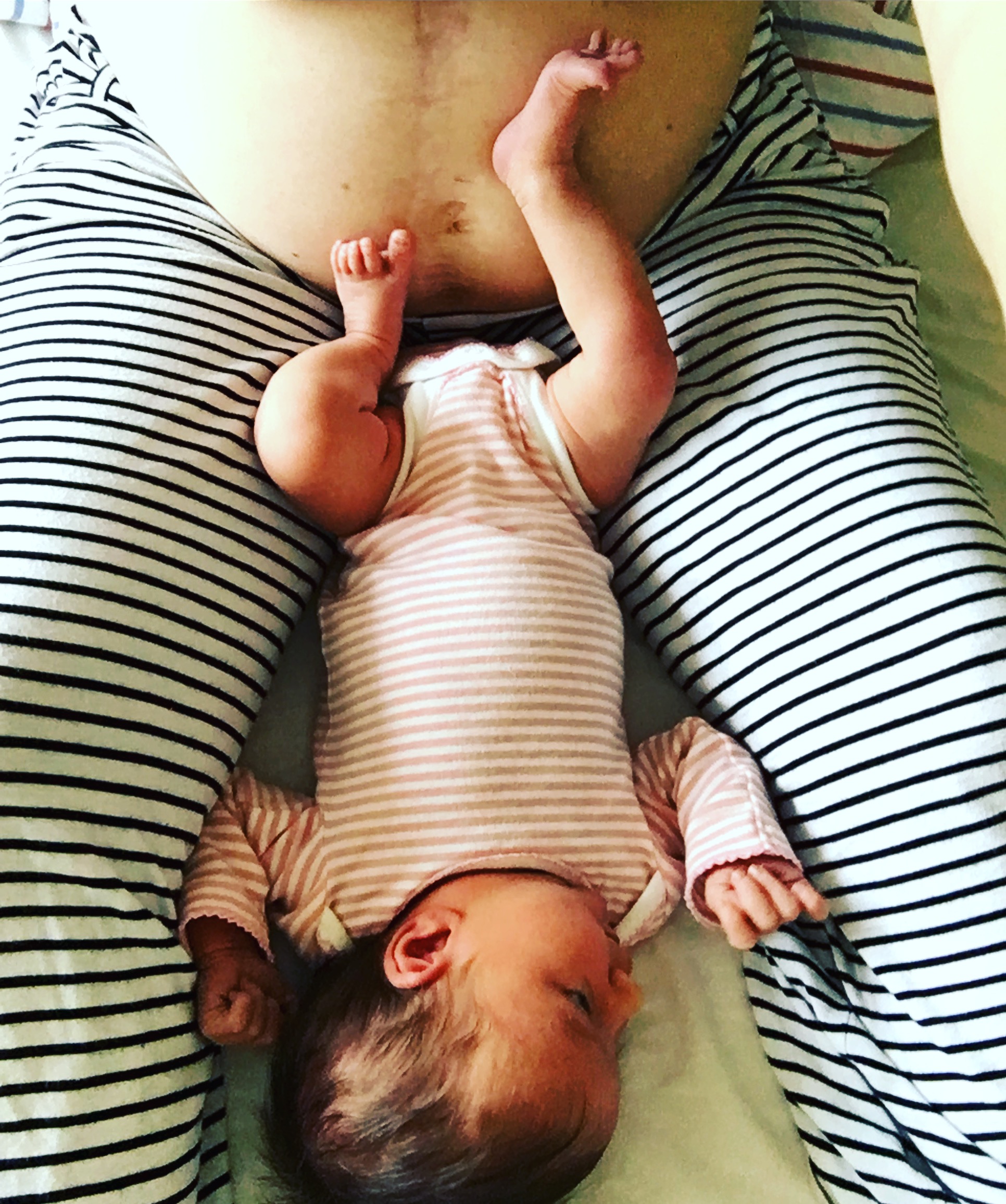 Edie still sleeps for much of the time
But when she is awake
She is definitely more alert
And starting to take an interest in the world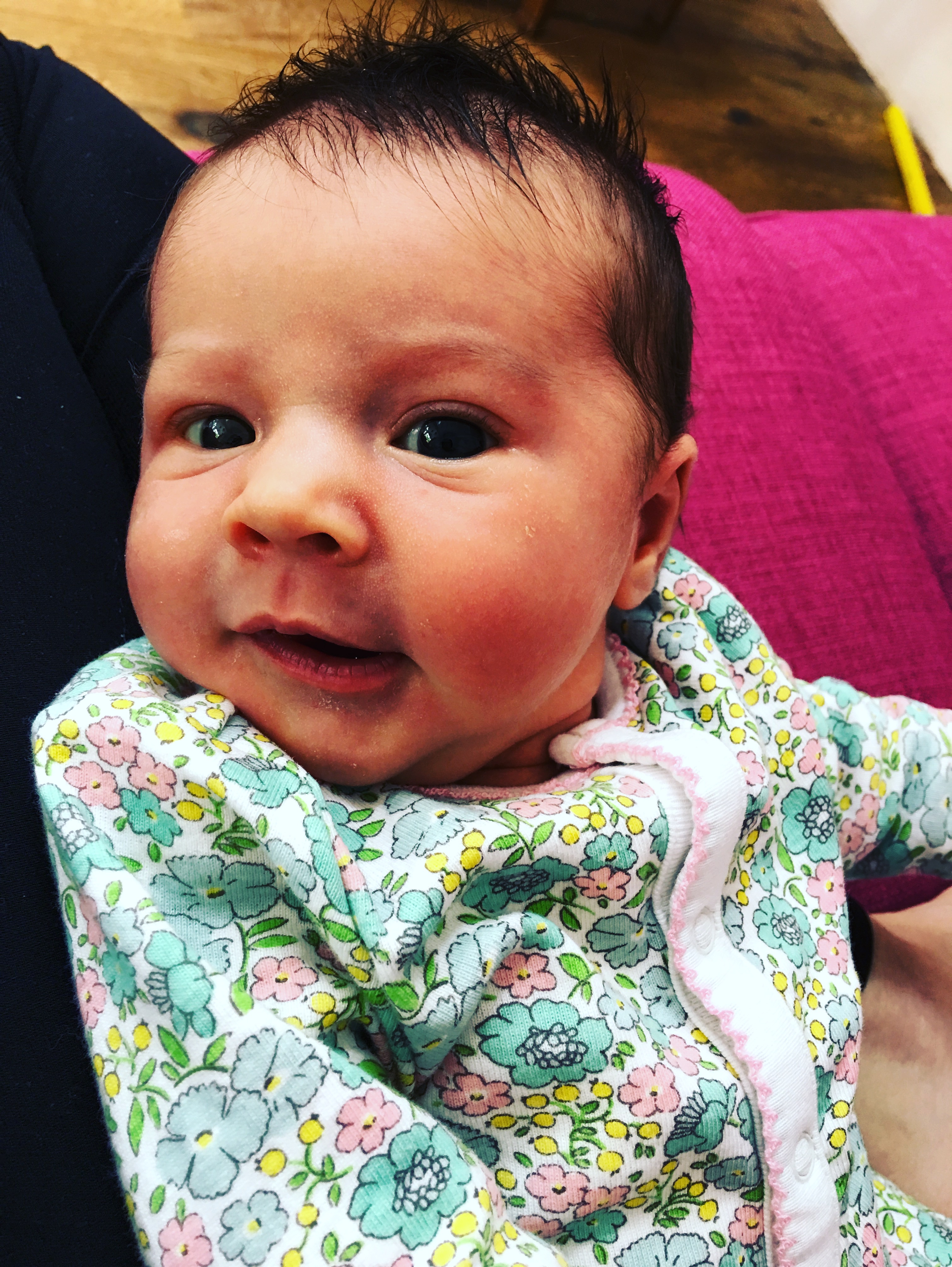 She has such a beautiful face
Is very expressive
And loves to stare at faces
Real and in her soft baby books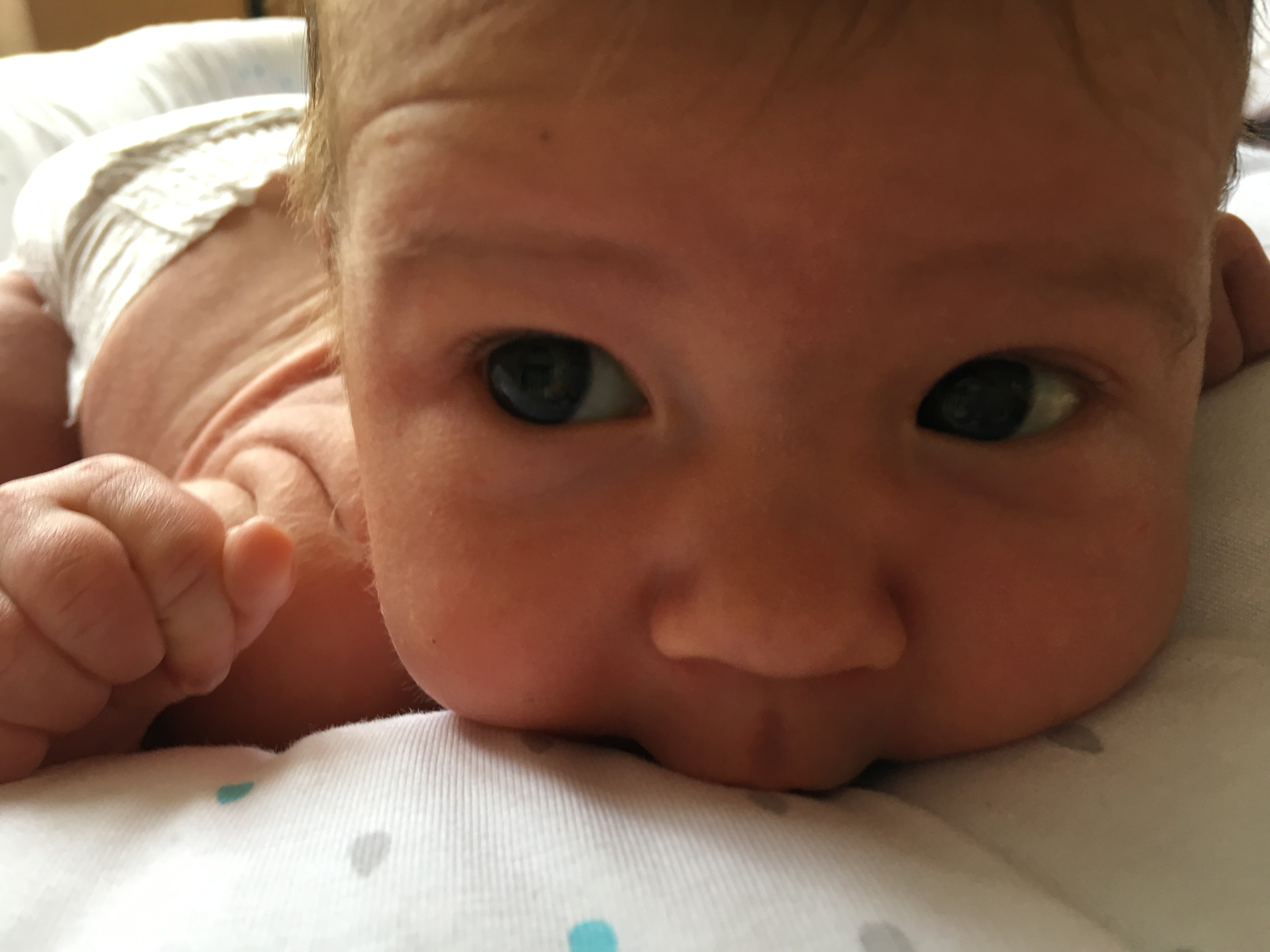 When asleep
She is still mostly on me
And for the moment I am happy with that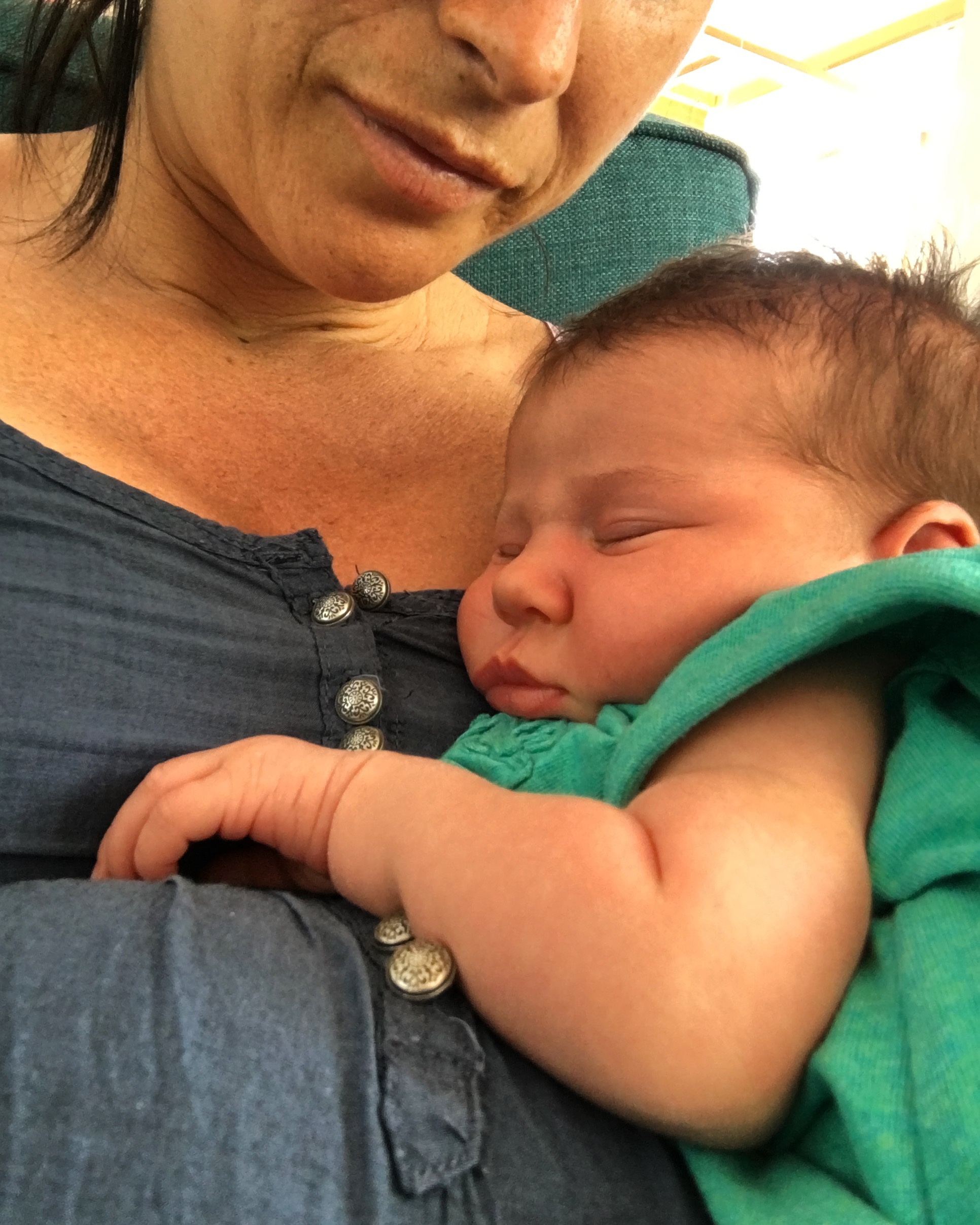 She is so little and light
And easy to carry around
Even when sleeping or feeding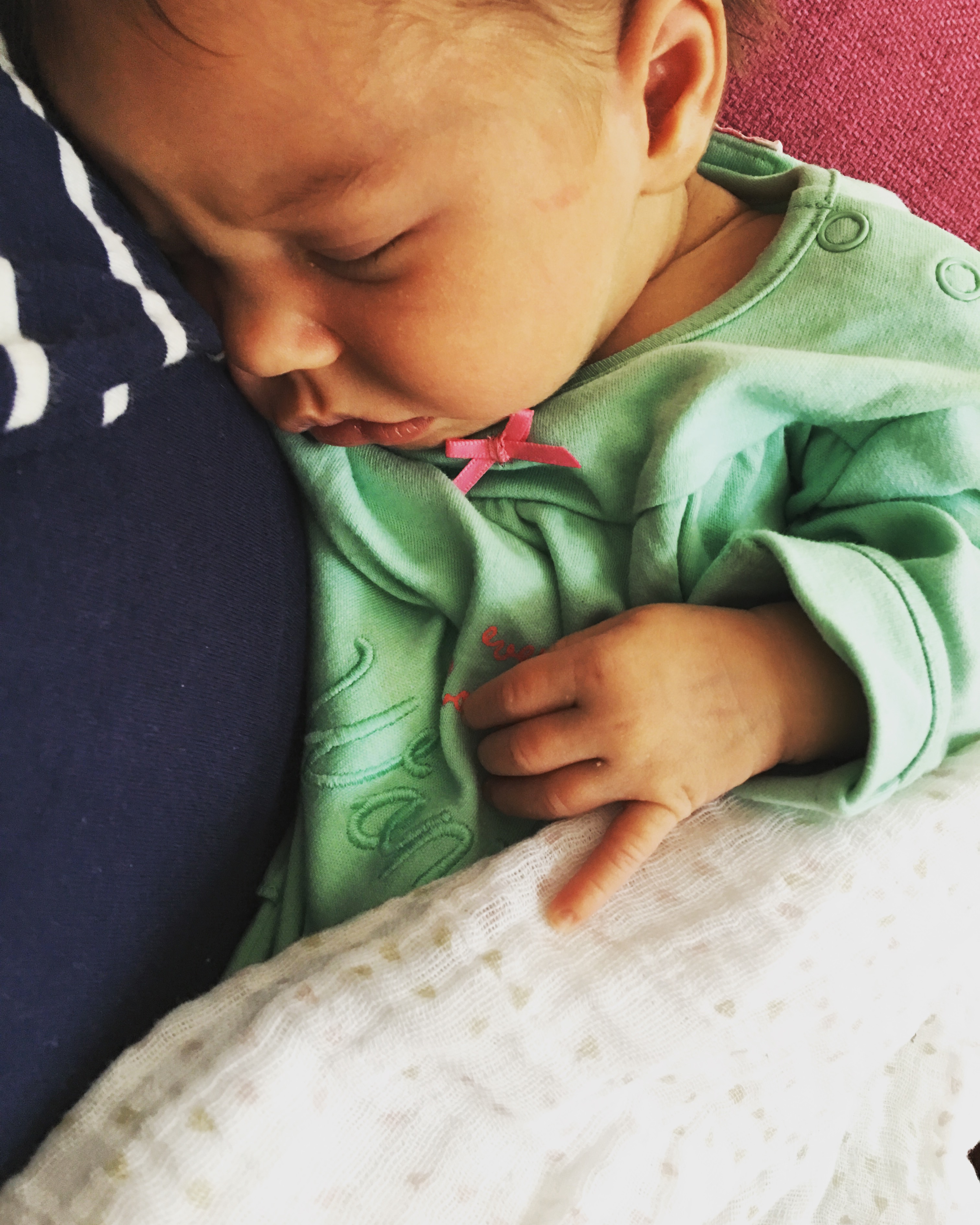 Edie is relaxed
The only time she really cries
Is when she is being changed
Though she is getting more used to being undressed now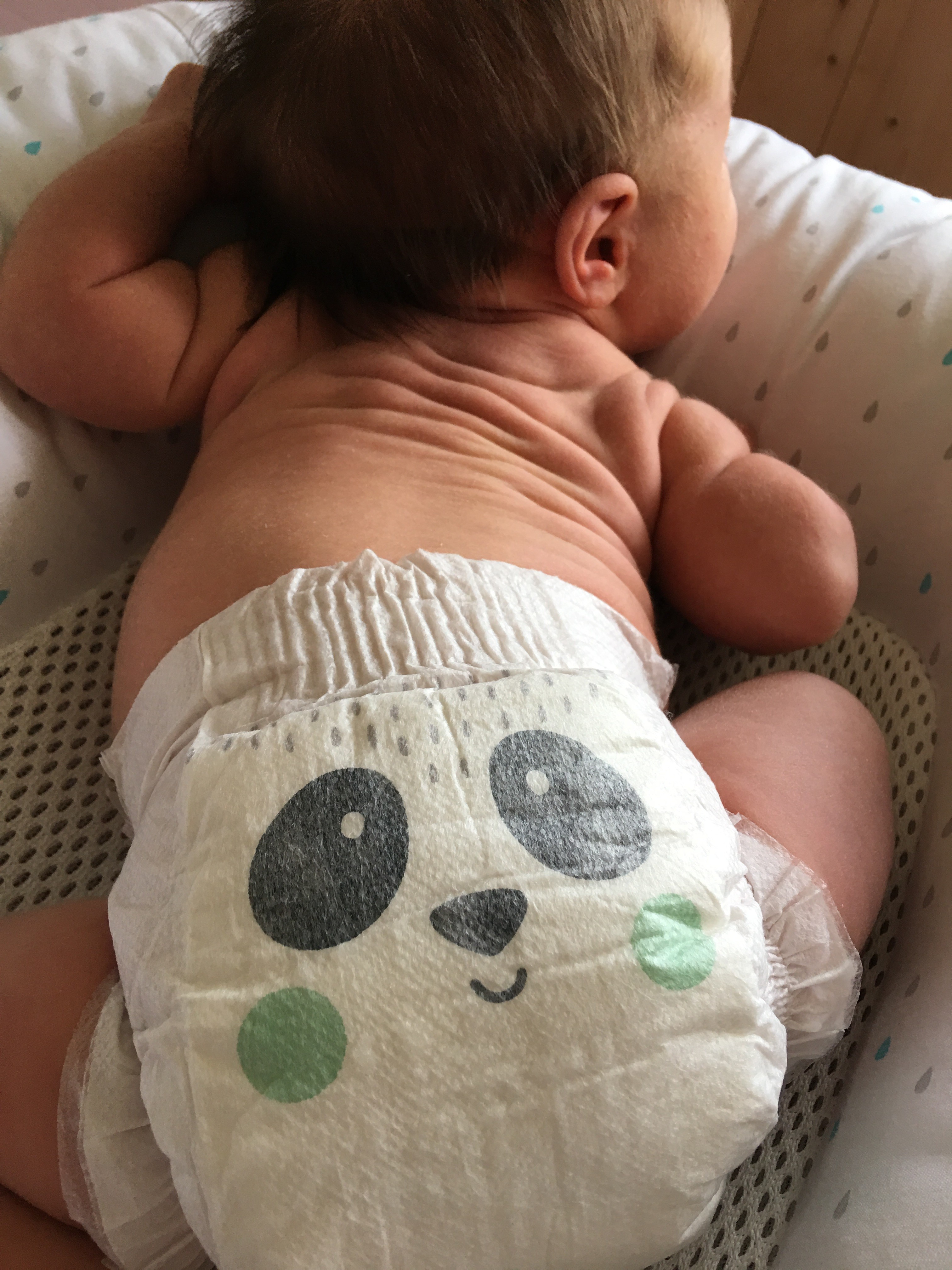 I am so in love with Edie
The days are racing by
And I crave some time to be just me and her
To watch her
Smell her
Memorise her
Before this newborn phase is gone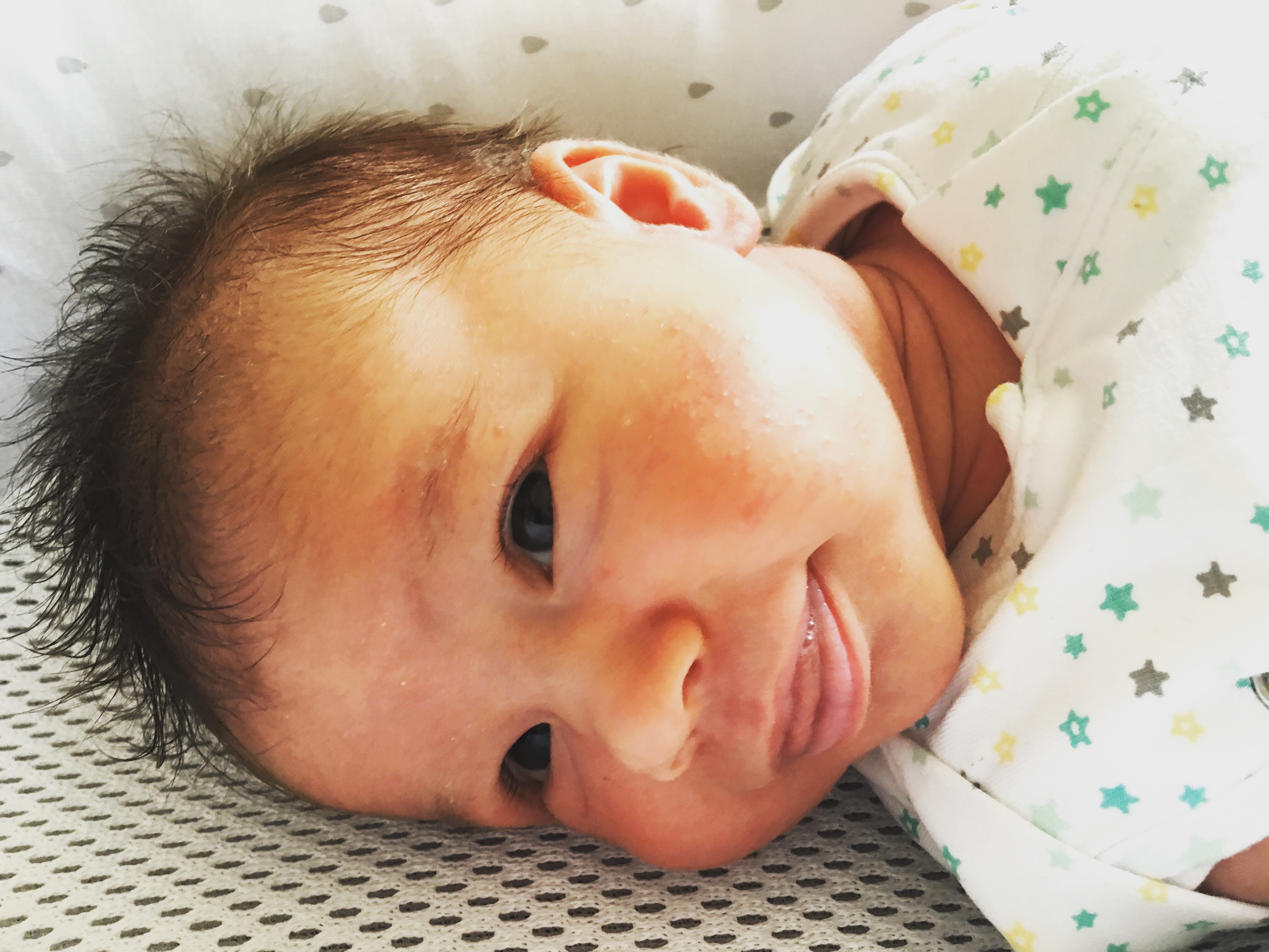 Edie has had lots of checks since her birth
And the results have all been clear
Last week she had her newborn hearing screen
Which she passed with flying colours
The midwives and health visitors who have met Edie
Have all been very pleased with her and me
And always comment on how wonderfully alert she is
They also say what a strong bond I clearly have with Edie
Which is such a lovely thing to hear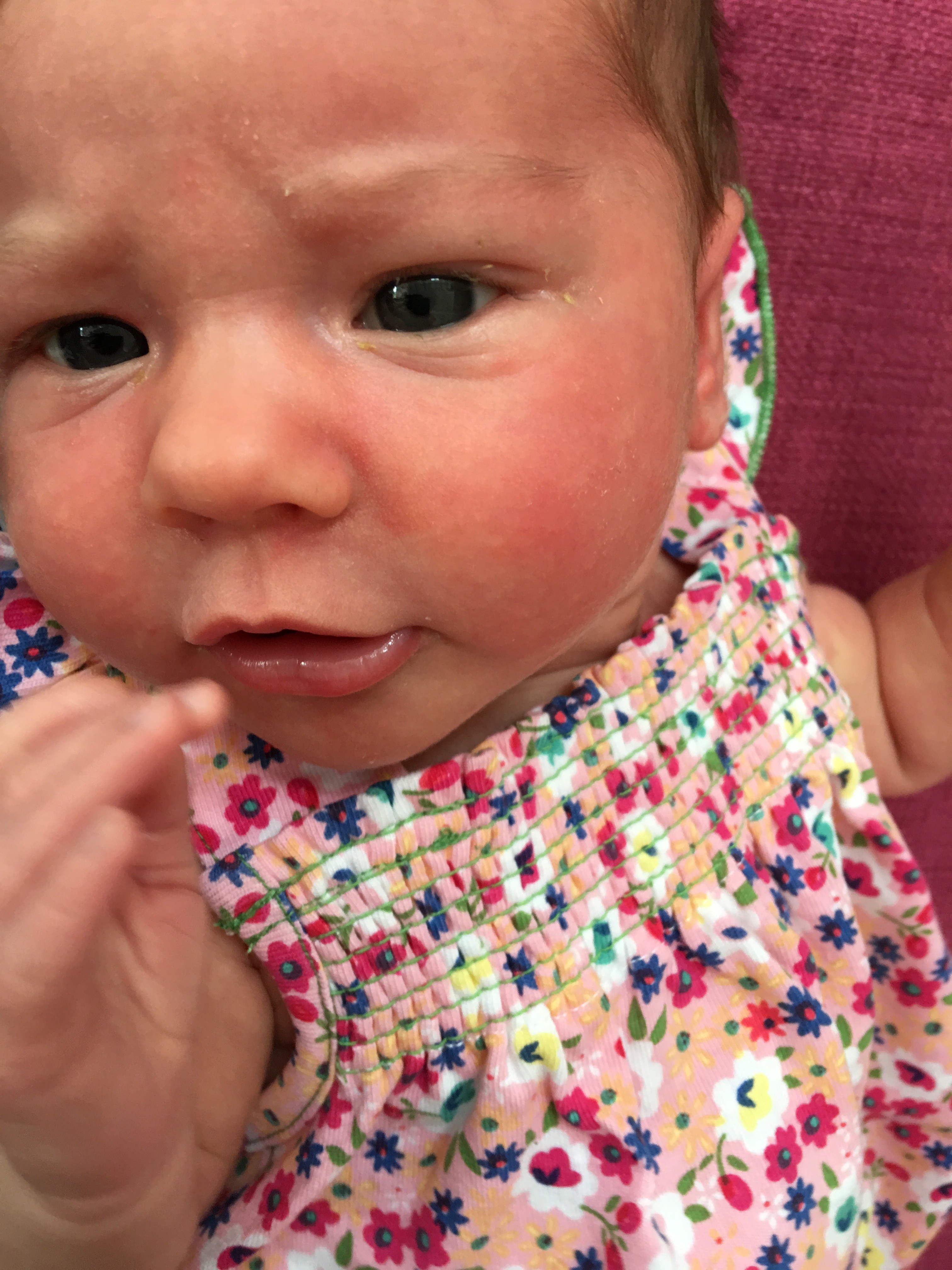 Edie has developed baby acne
Which is caused by hormones
And will go as quickly as it came
But I think it has been aggravated by the heat
It is very red and angry
She also has a sore biit of broken skin under one armpit
That we are keeping an eye on
Again I think this has been made worse by the heat
On the whole though
Edie has had a healthy first four weeks
She is feeding well
Has regular wet and dirty nappies
Sleeps well
And is alert when awake
She is simply adorable
Lovely
And we could not dote on her more than we do
Mummy
I am doing okay
I have just finished a 7 day course of antibiotics for mastitis
The weather was hot over the bank holiday weekend
And I did not realise straight away
That I had a fever
By the time I did the mastitis was quite severe
And I needed tablets to fight it off
Mastitis is awful
And as I was still really recovering from birth
It totally wiped me out for about three days
The bank holiday weekend was wasted on me
As I was a hot, sweaty, milky mess
Feeding Edie as much as I could
Drinking gallons of water and squash
Taking probiotics
And trying to flush out the infection
And avoid thrush
All the glamour of these early postpartum weeks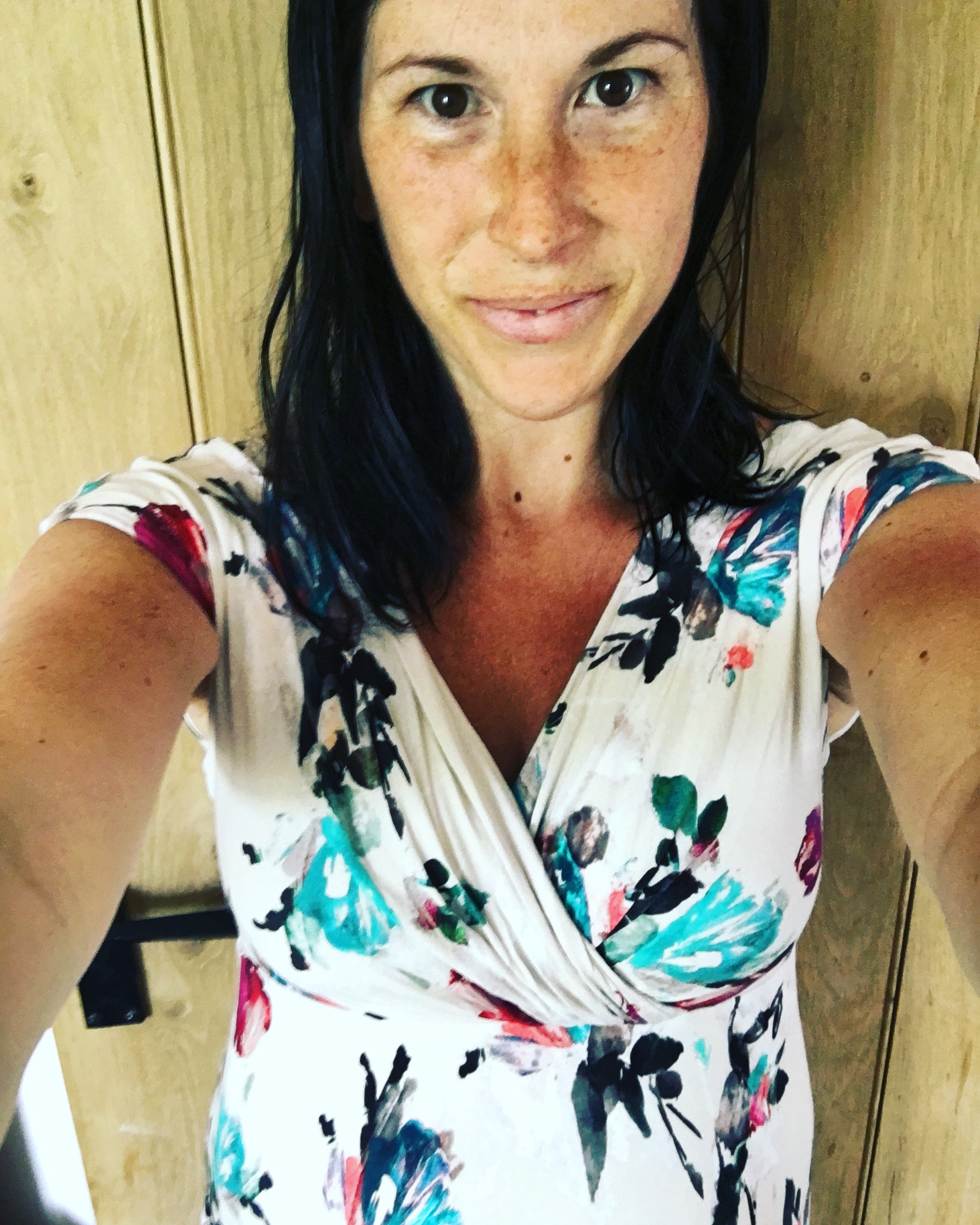 Before being struck down with illness
I had been feeling really good in myself
Enjoying the lovely weather
Making the most of having David at home
I had ventured out with a friend
We have been out a few times as a family
Edie and I have started taking the older children to classes
I have felt good in myself
And have been pleased with the way i look
Especially with the help of a little mascara
And some Weleda Lip Balm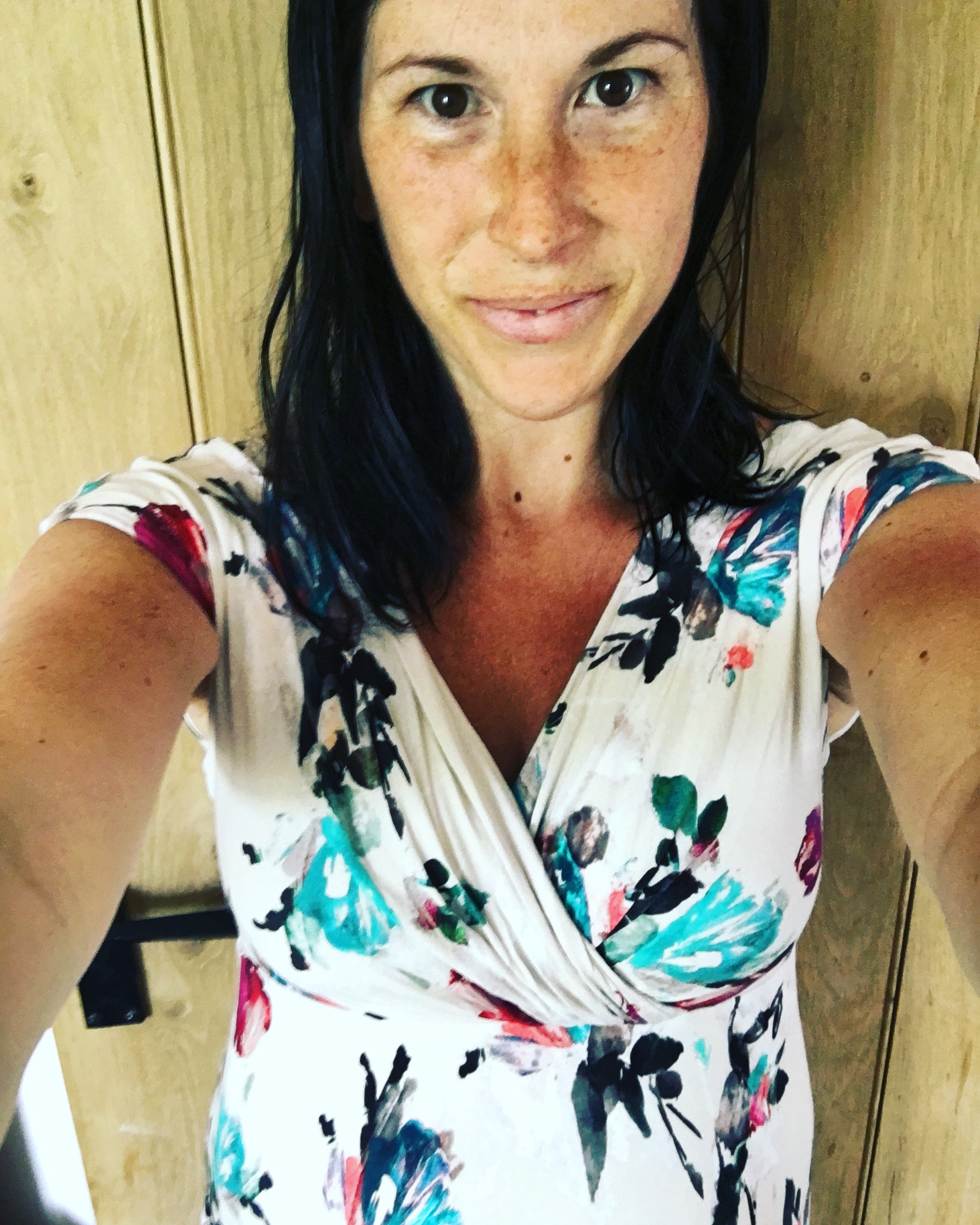 I have also been wearing dresses
With flattering cuts and pretty prints
Like this beauty from Tiffany Rose
4 weeks postpartum I still have a definite bump
I weigh around 10 stone 5 pounds
So have a little over a stone to lose
To get back to my pre pregnancy weight
Though I am currently in no hurry to do this
I survive most days on cereal bars, biscuits and cake!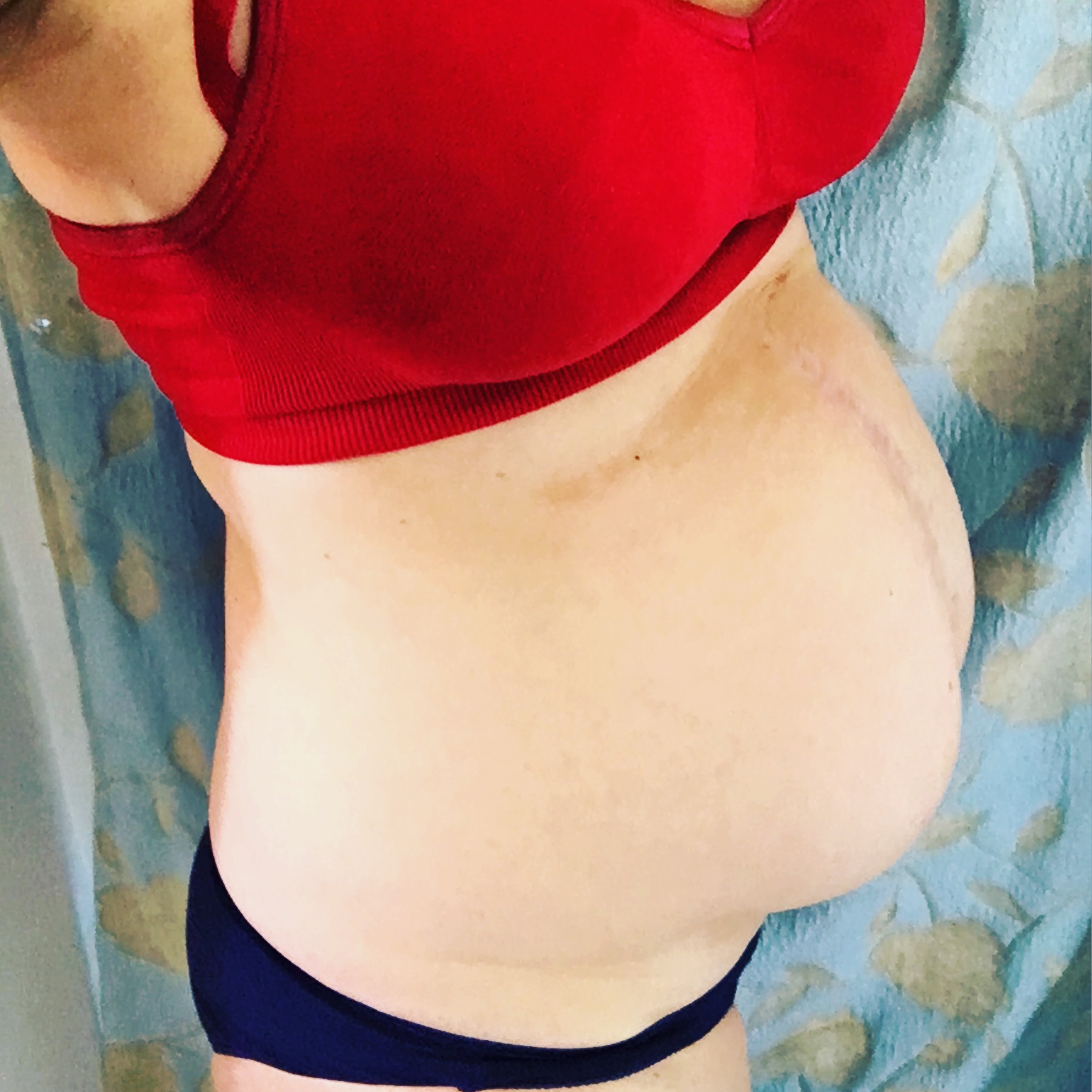 Breastfeeding is tiring work
And I enjoy my extra 500 calories
Family
As a family things are tough
David is very stressed with work
Very busy with work
The children are all very emotional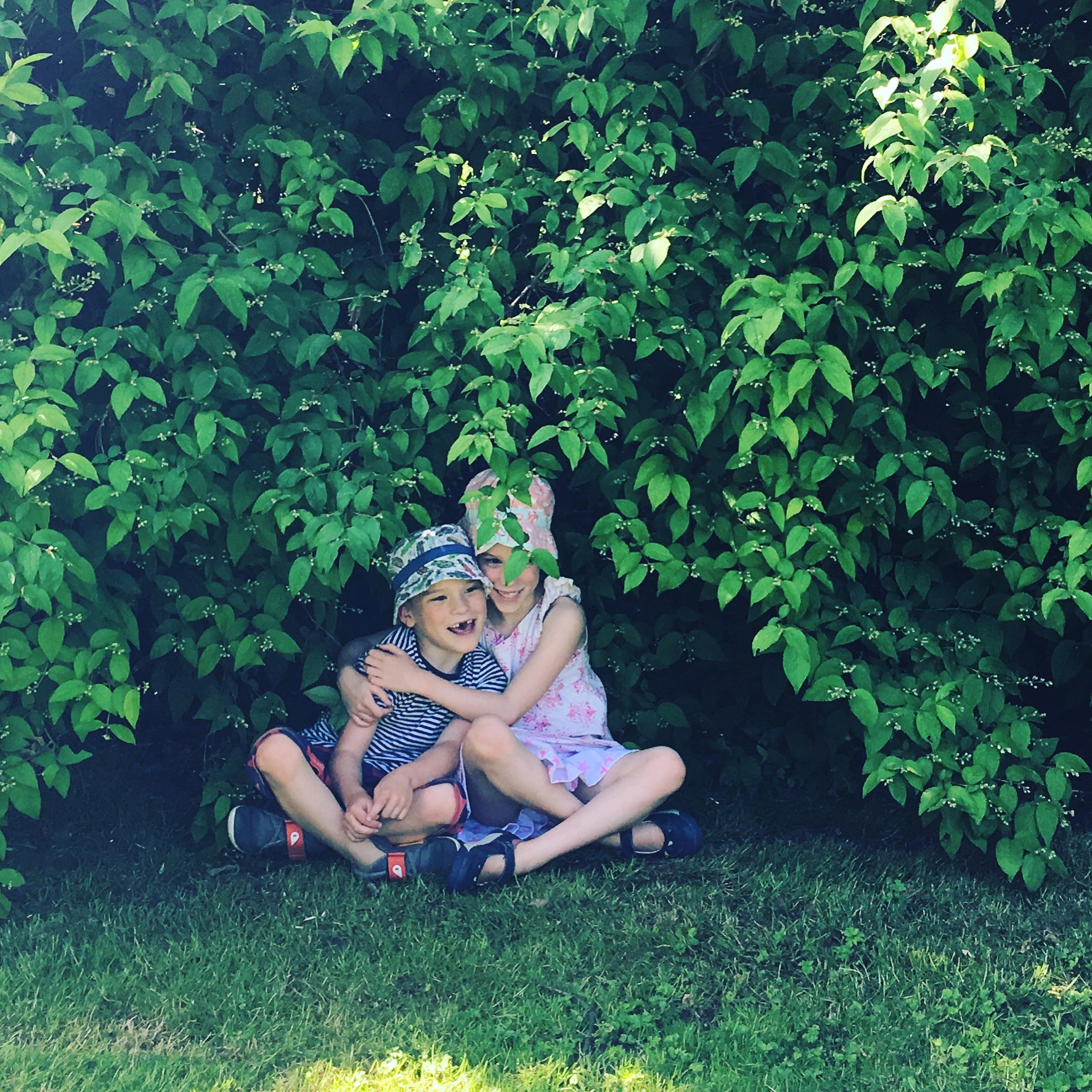 Esther and William are happy enough
With day to day life
William is engrossed with Top Trumps
Esther loses herself in imaginary play
But they are also tearful
A bit unsure
Very cuddly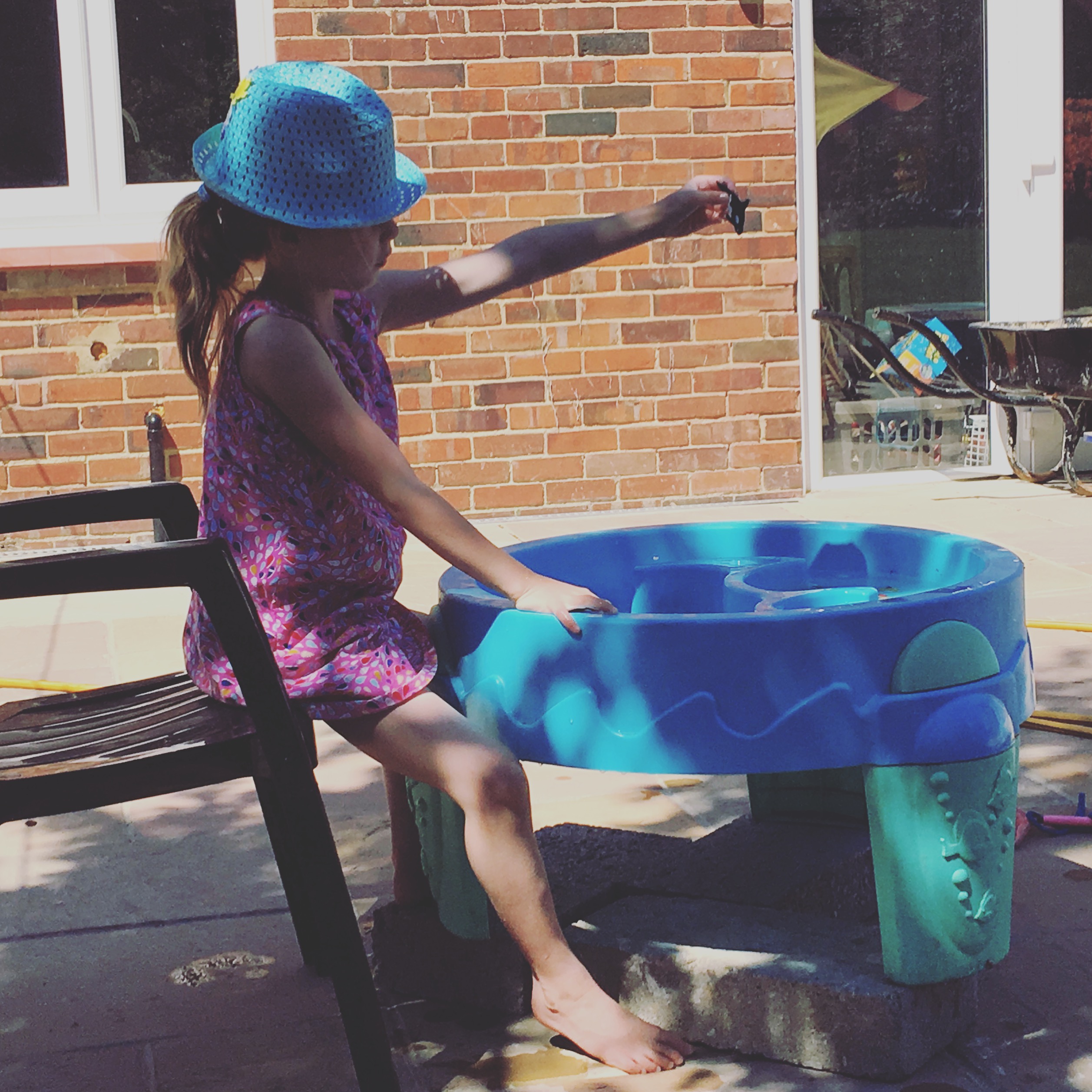 They got used to having lots of visitors
Over a short space of time
And so now are keen to have visitors all the time
We need to find our new normal
Our new rhythm and routine
Now that Edie is here
And that is going to take some effort and some time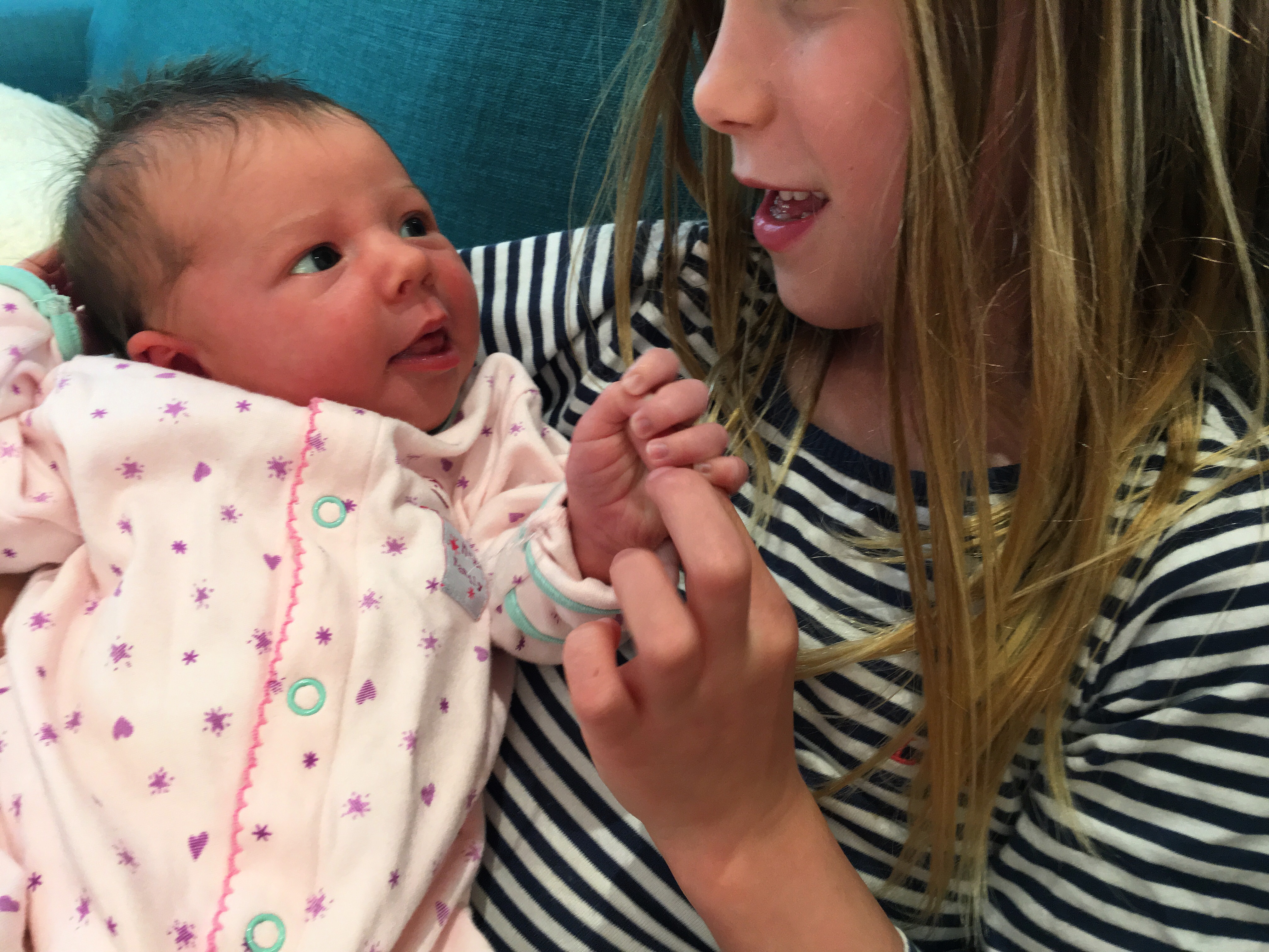 I am feeling all the mum guilt
For not being able to be
All things to all our children
All of the time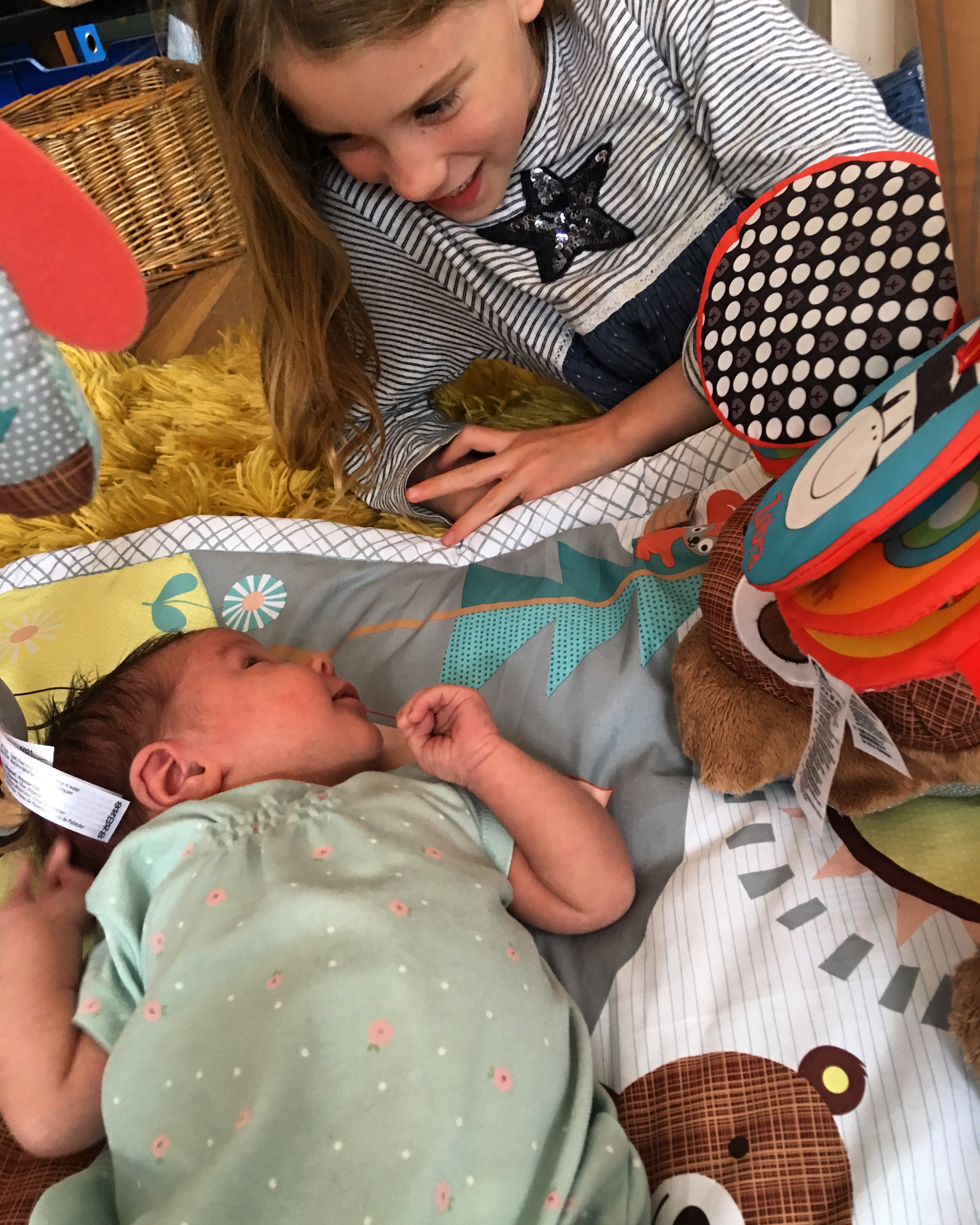 I feel like I spend most of my time
Telling the children off
As I am the one home with them most of the time
Trying to do things with them
While running the house
At the same time as meeting the newborn needs of Edie
And the toddler needs of Bea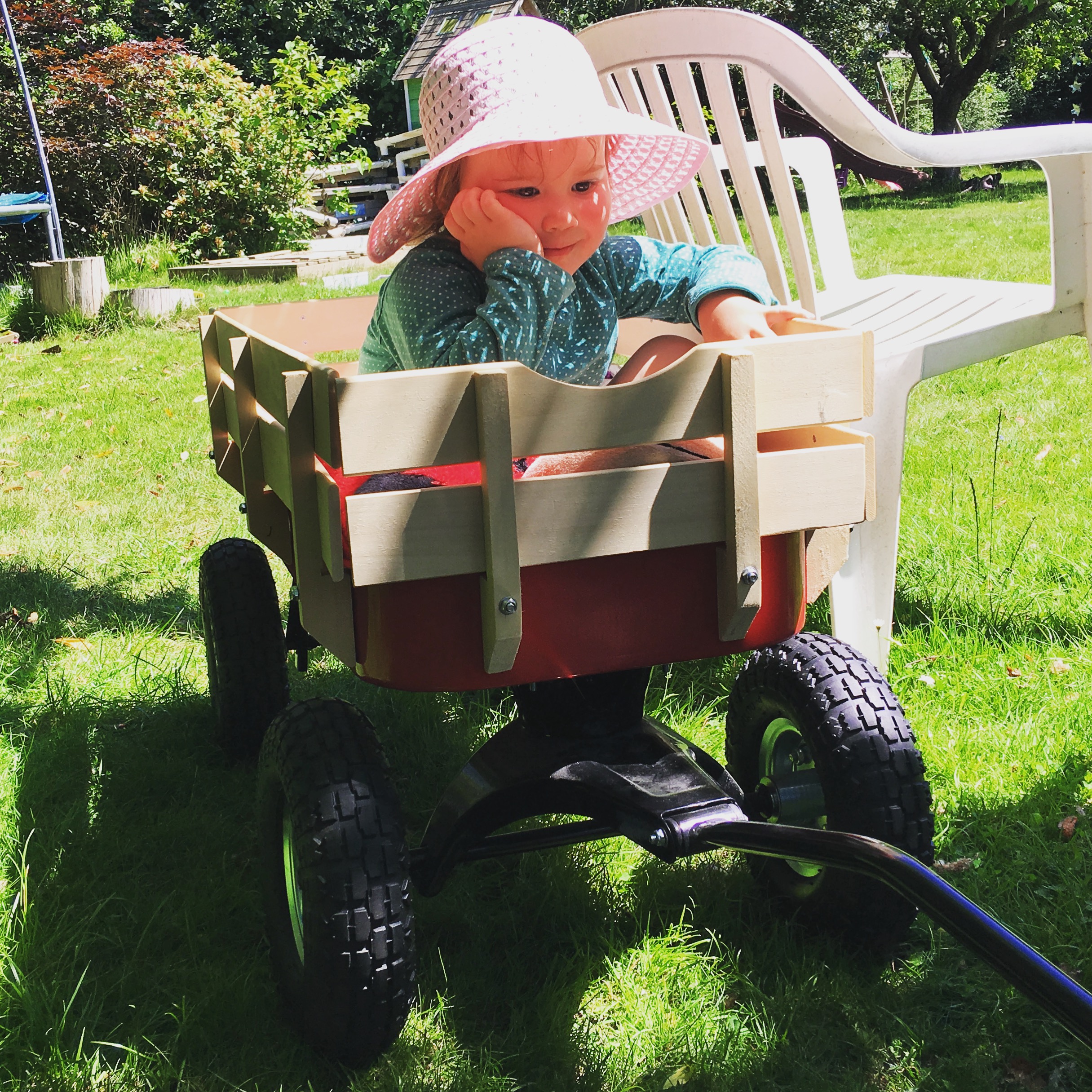 Bea is struggling with Edie
She is finding it hard to share mummy I think
She is used to being the baby
And it is hard to now be seen as a big sister
We try very hard with her
But sometimes she loses control of her emotions
And this makes life very difficult for all of us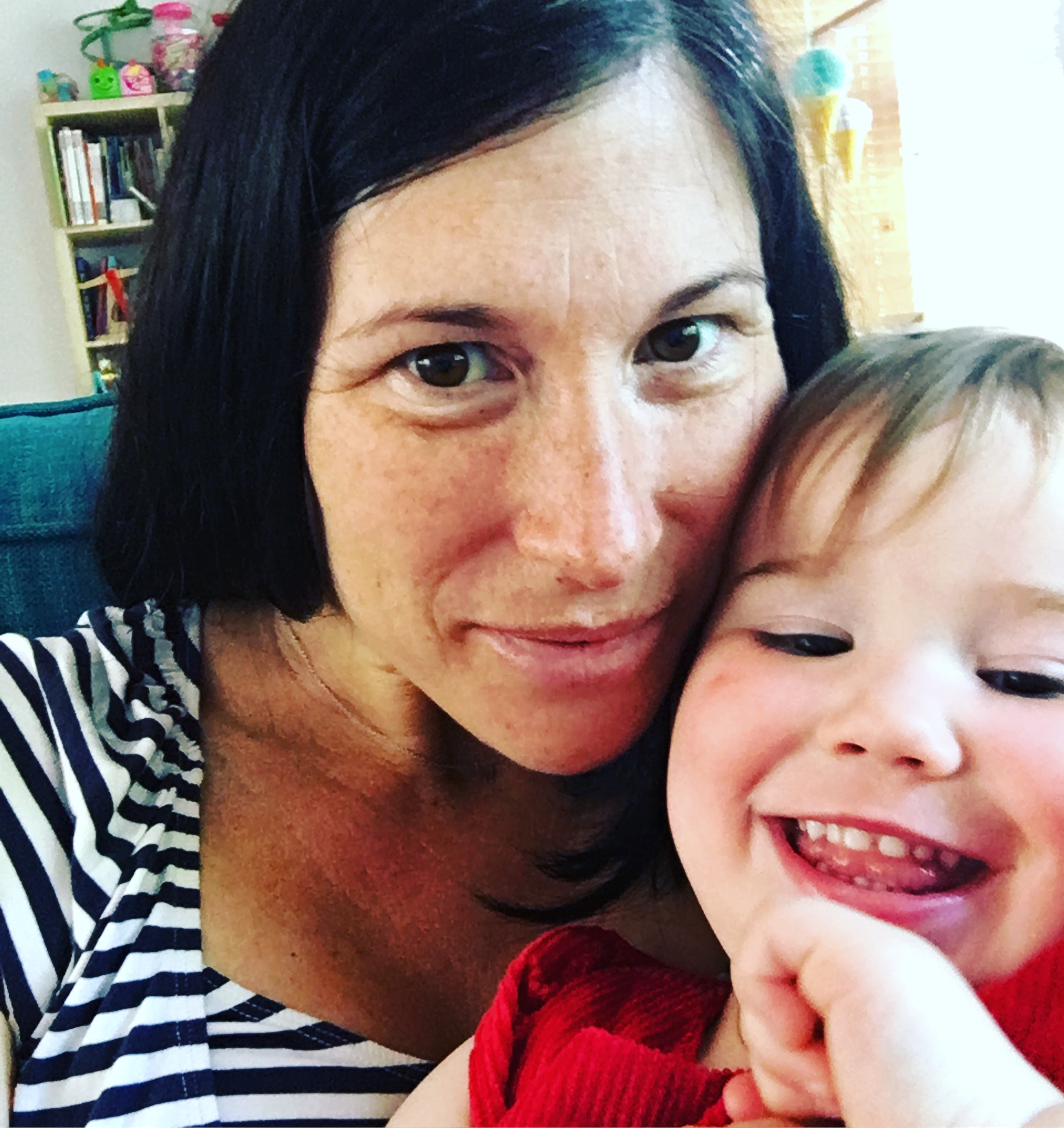 She has always been very strong willed
She is a character
We all adore her
But my goodness she can be hard work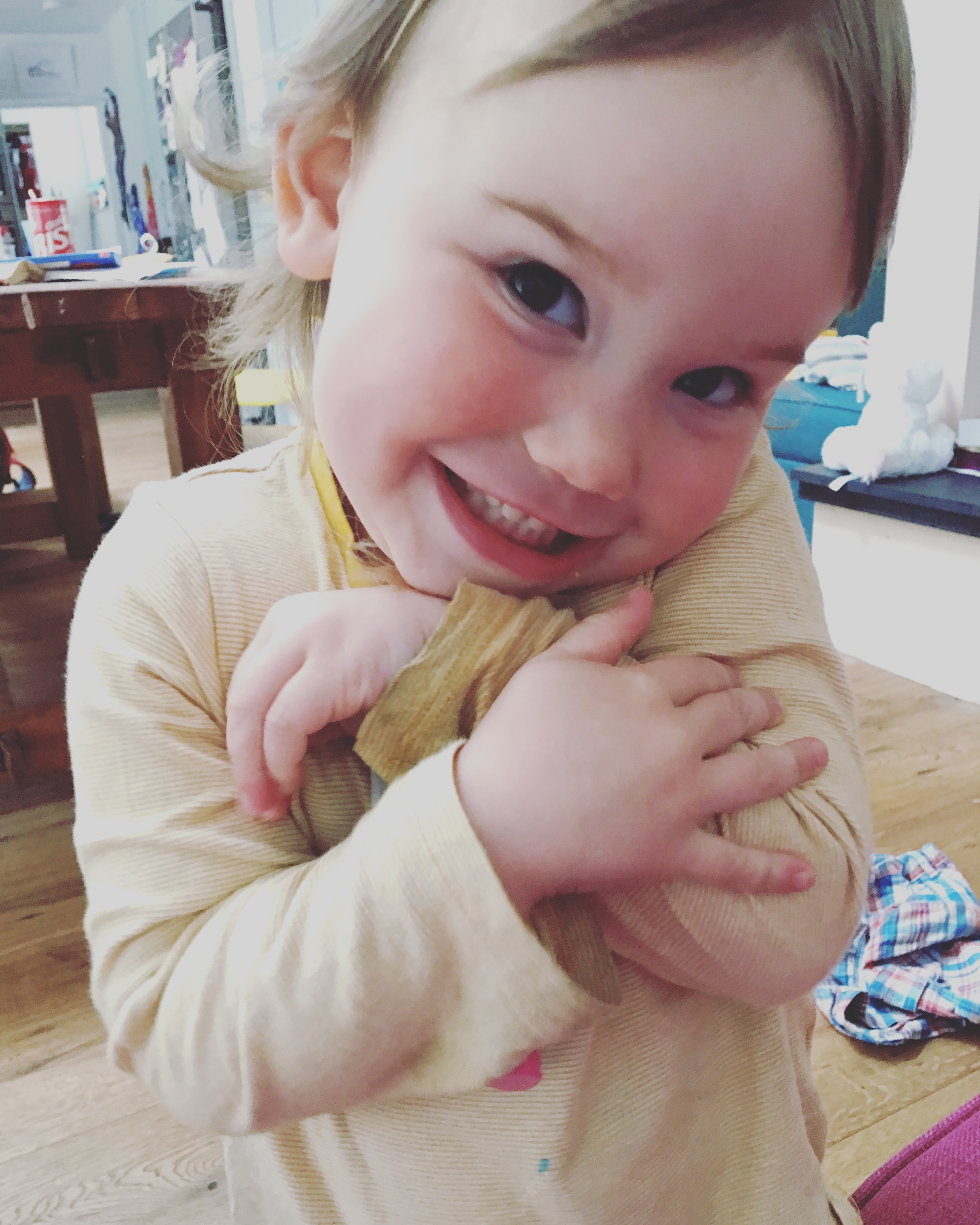 This week she has also started struggling at night
Screaming and crying out
We thought perhaps night terrors
Or poorliness
But there is also a big chance
That she knows this is a sure way to get our attention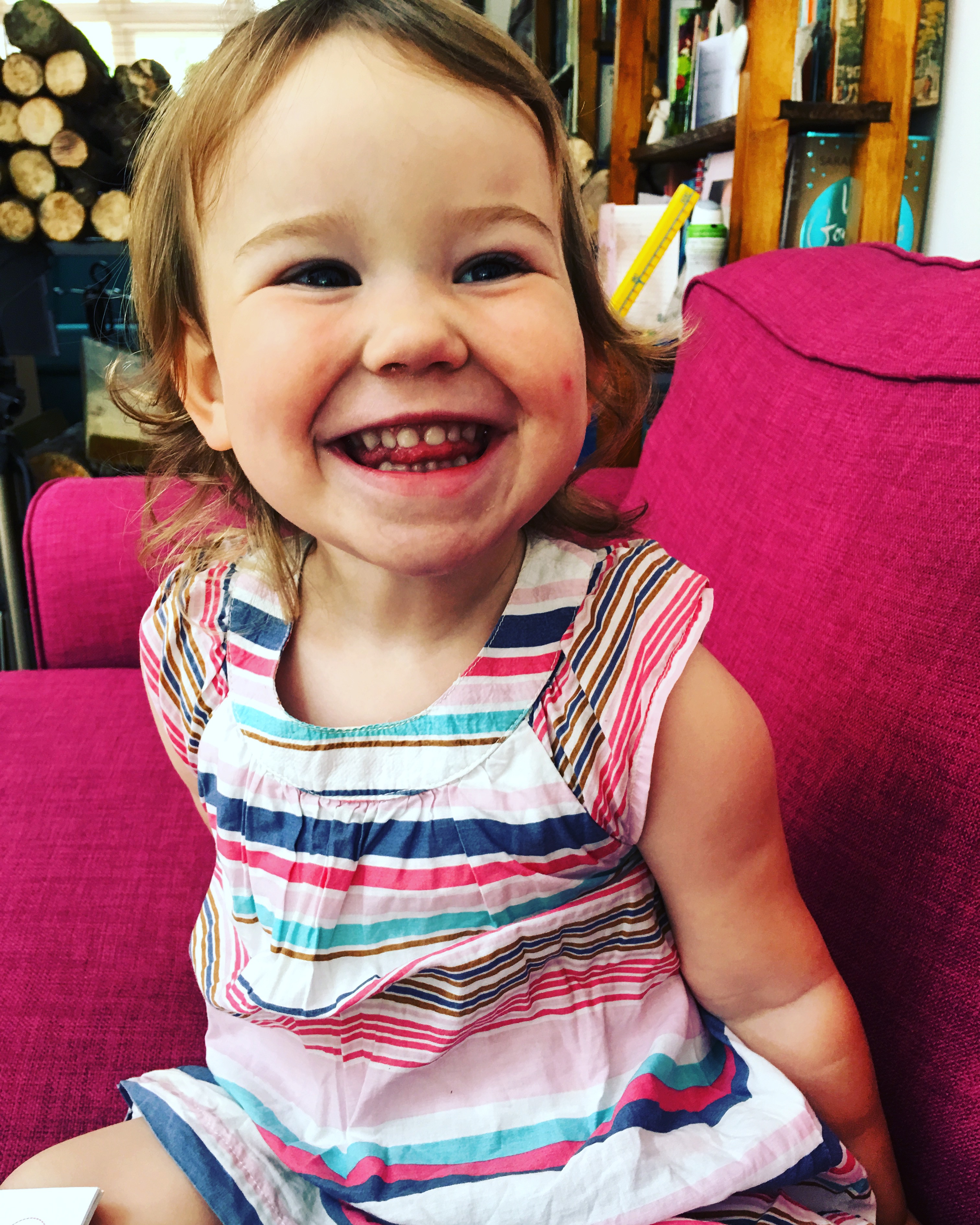 It is hard to know how to handle some scenarios for the best
Especially when you try so hard to please her
Soothe her
And nothing seems to be right
It is hard not to get cross
And then we wonder sometimes
If cross is what she needs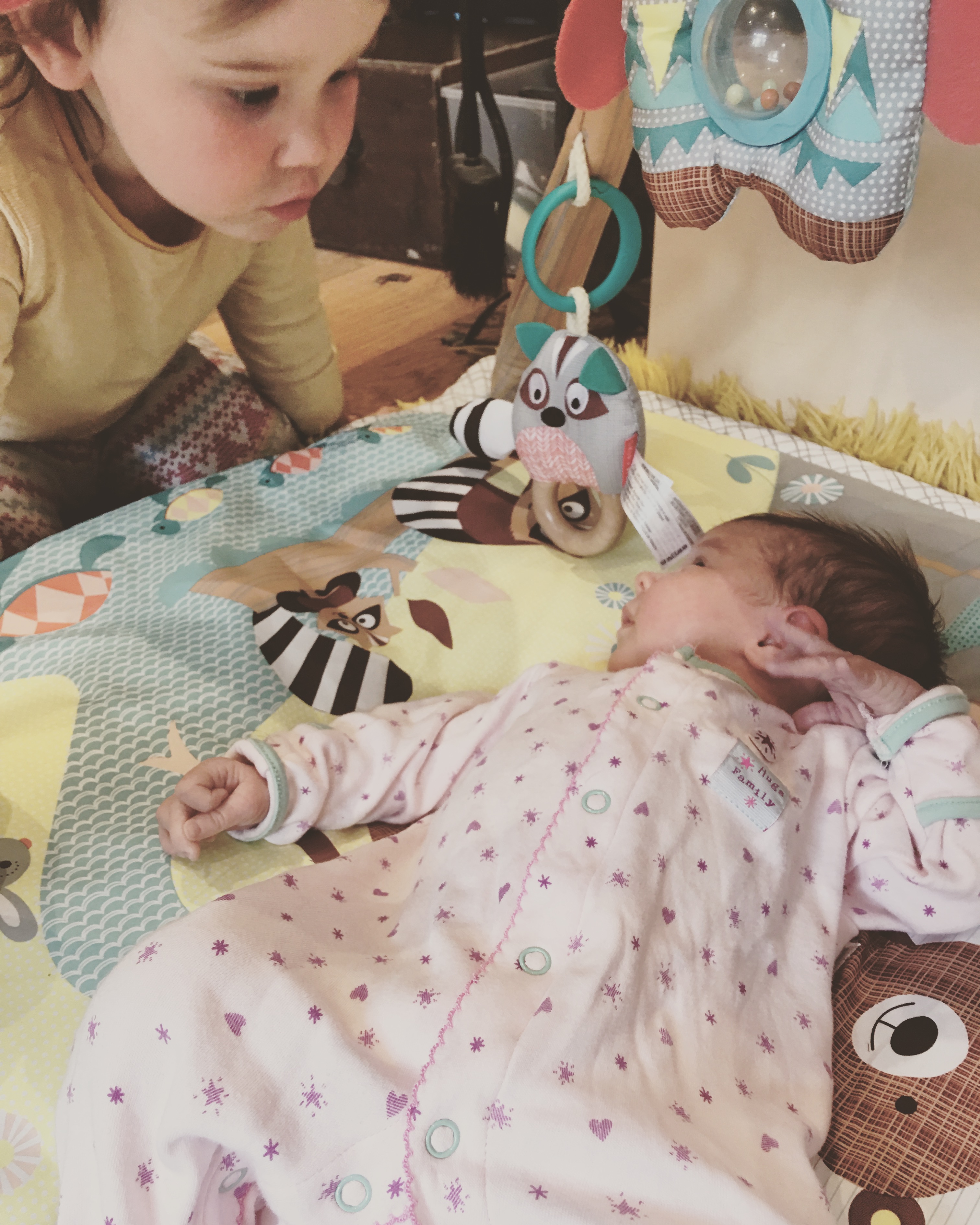 We have good days and bad days
The one consistent problem
Is how rough and heavy handed Bea is
With everyone
But especially with Edie
We have to be on guard with her all the time
Any tips for dealing with rough handling of baby siblings
Would be much appreciated
I am looking forward to this phase being over
So that we can settle into life as our new larger family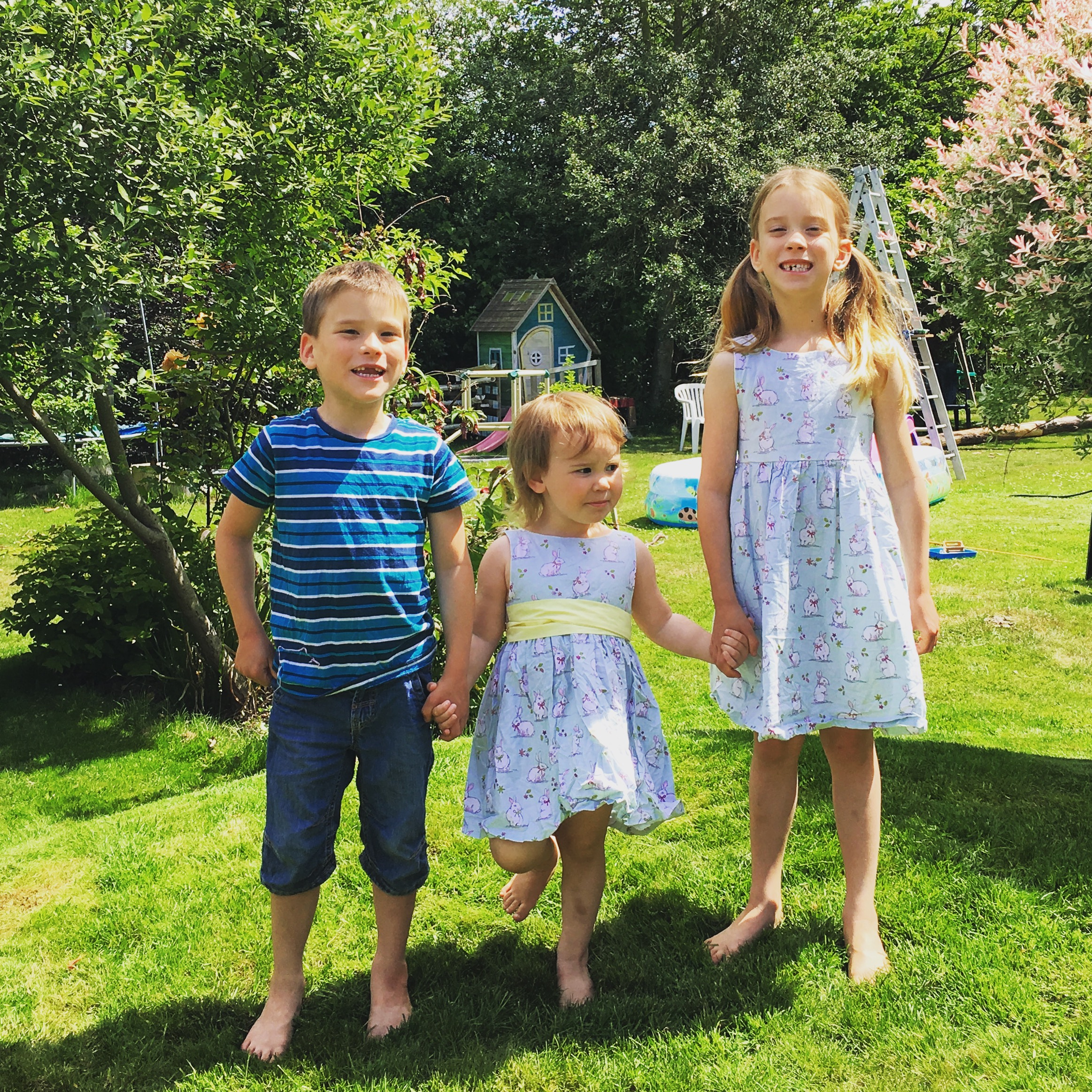 Products
So Edie will soon have been with us
One whole month
Here are the products
That we have used over the last 4 weeks
Shnuggle Bath, Towel and Wash Cloths
We did not bath Edie until her second week
Her cord fell off on day 5
But we waited a little longer to bath her
Her first bath was not a great success
We tried to involve all the children
But it was just too much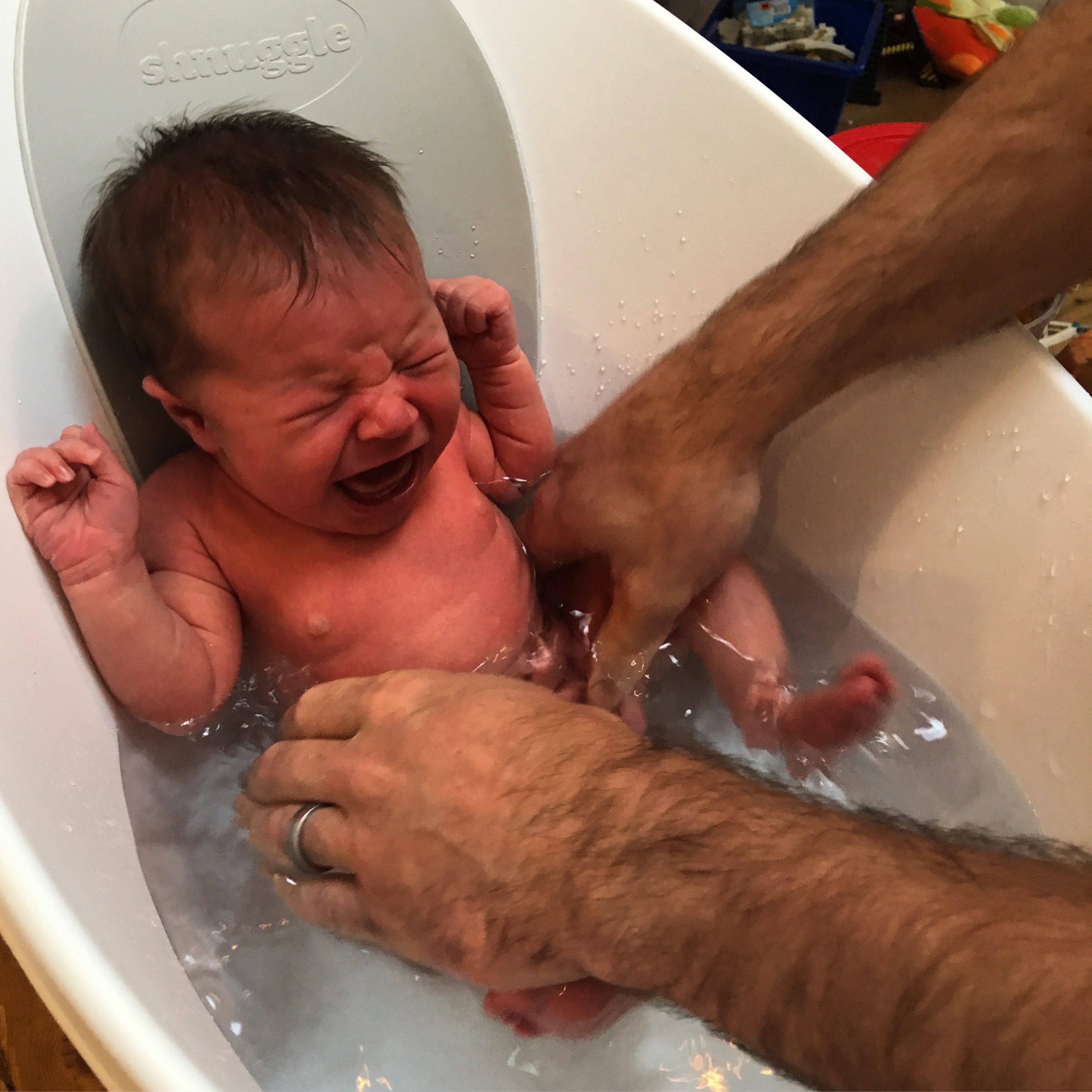 The second time it was just Edie
With David and I
It was much calmer
A Shnuggle success
And now she loves her bath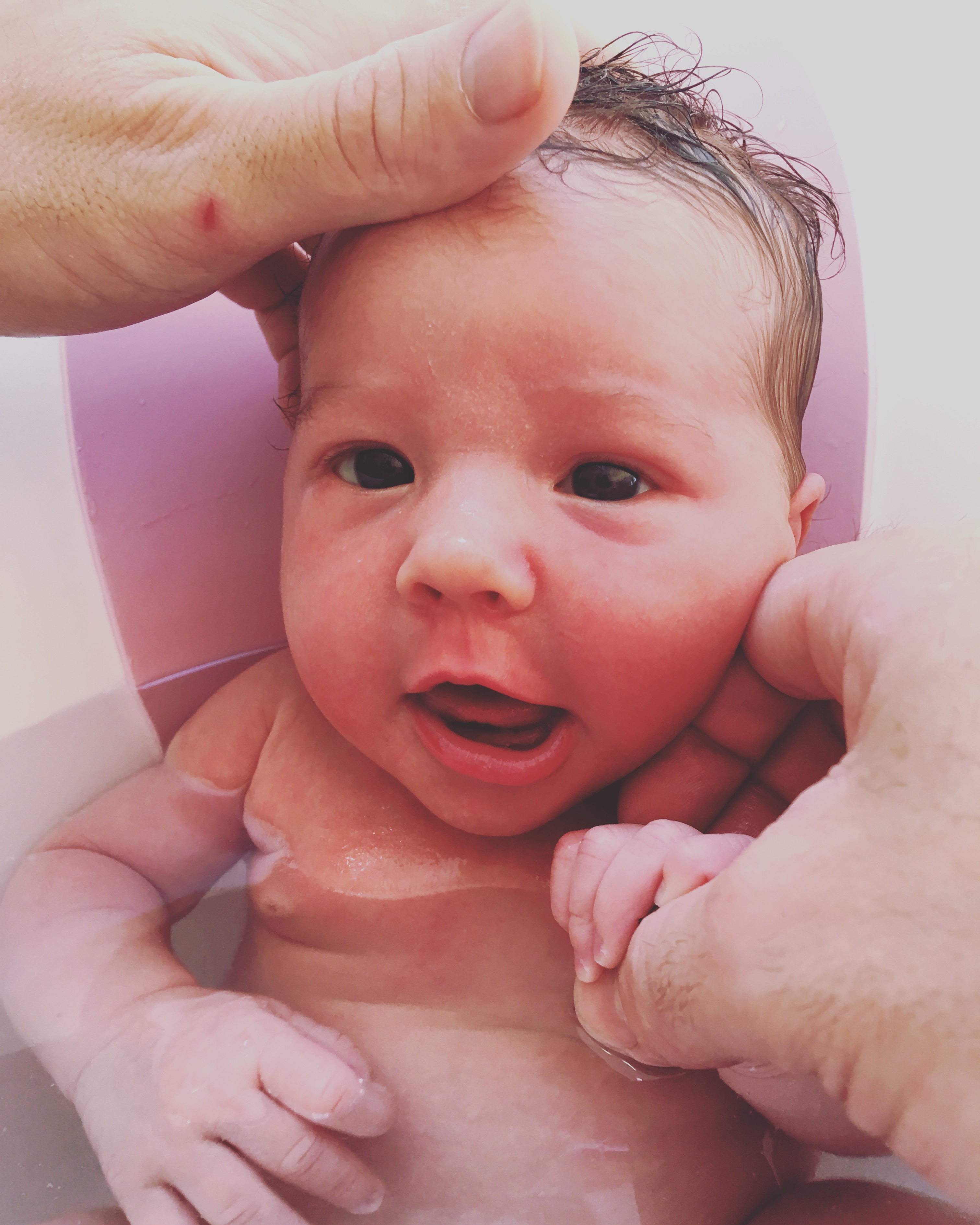 Her last bath we got Esther involved
And she absolutely loved helping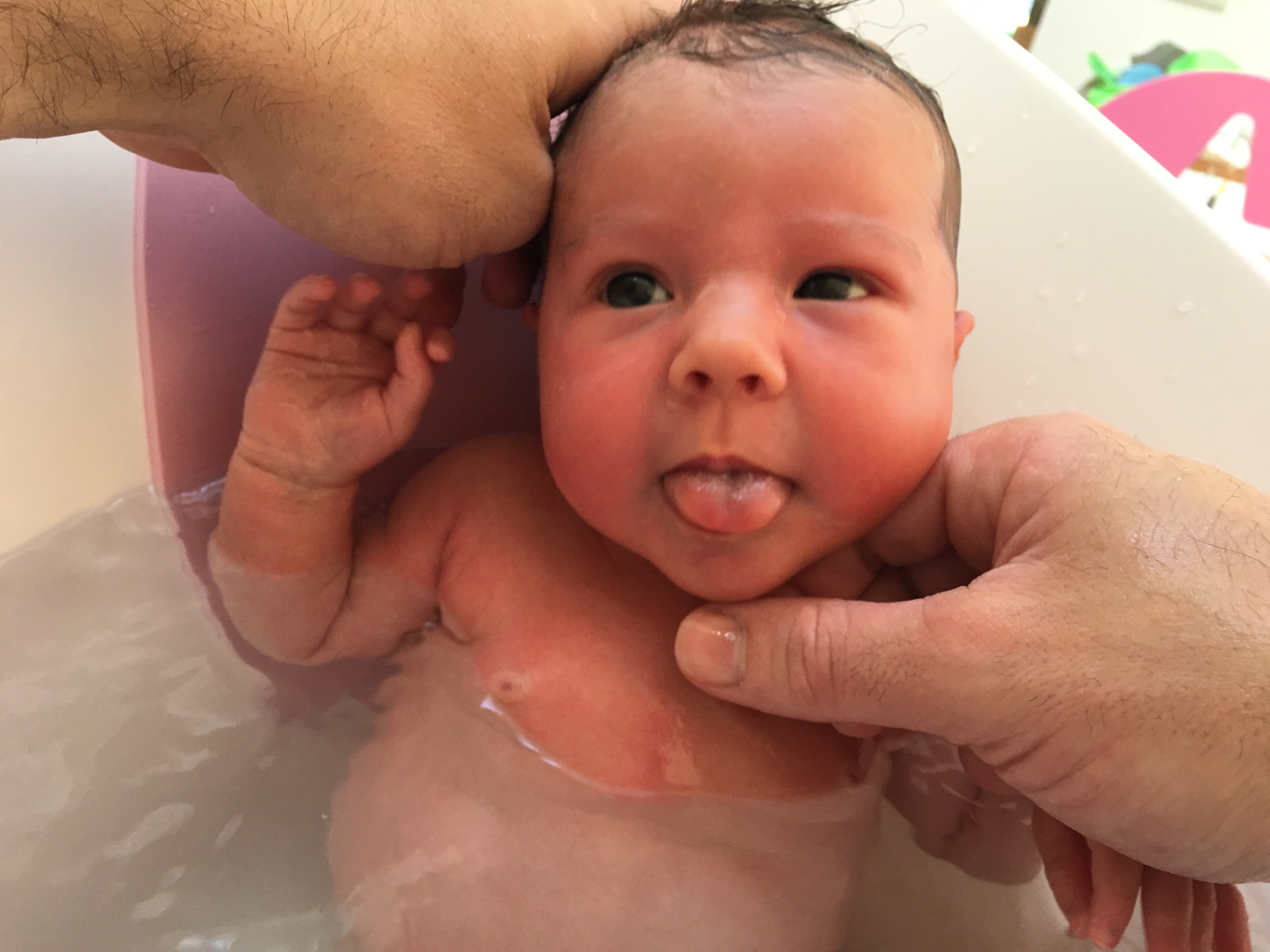 When bathing Edie
I make sure that we have everything we need
Close at hand
We fill the Shnuggle Bath
To the fill line
And lower Edie in
The Shnuggle Bath keeps the water warm
The innovative bum bump
Helps baby to feel safe and secure
The foam backrest is warm against baby's skin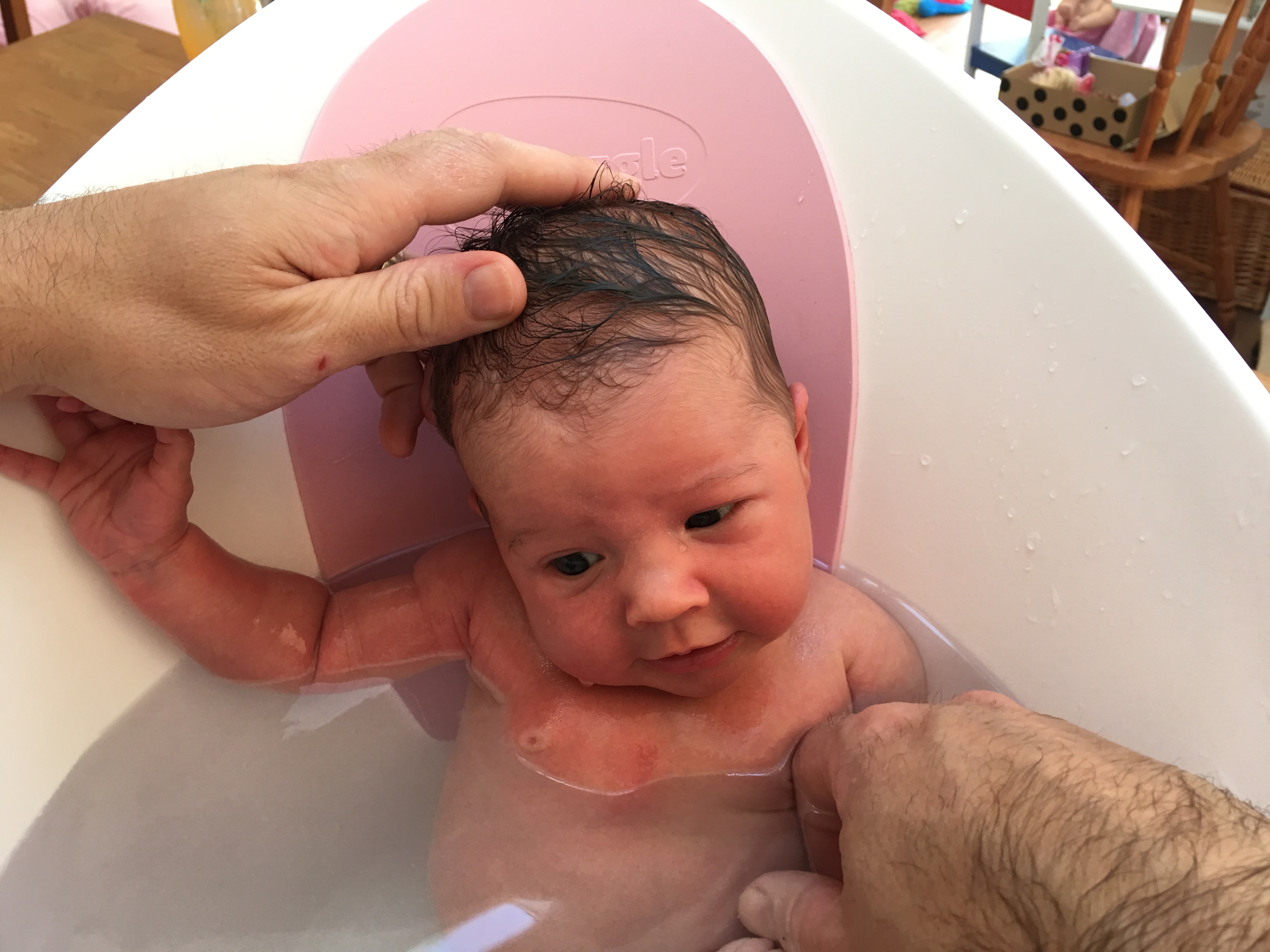 We give Edie a thorough wash
Using super soft Shnuggle wash cloths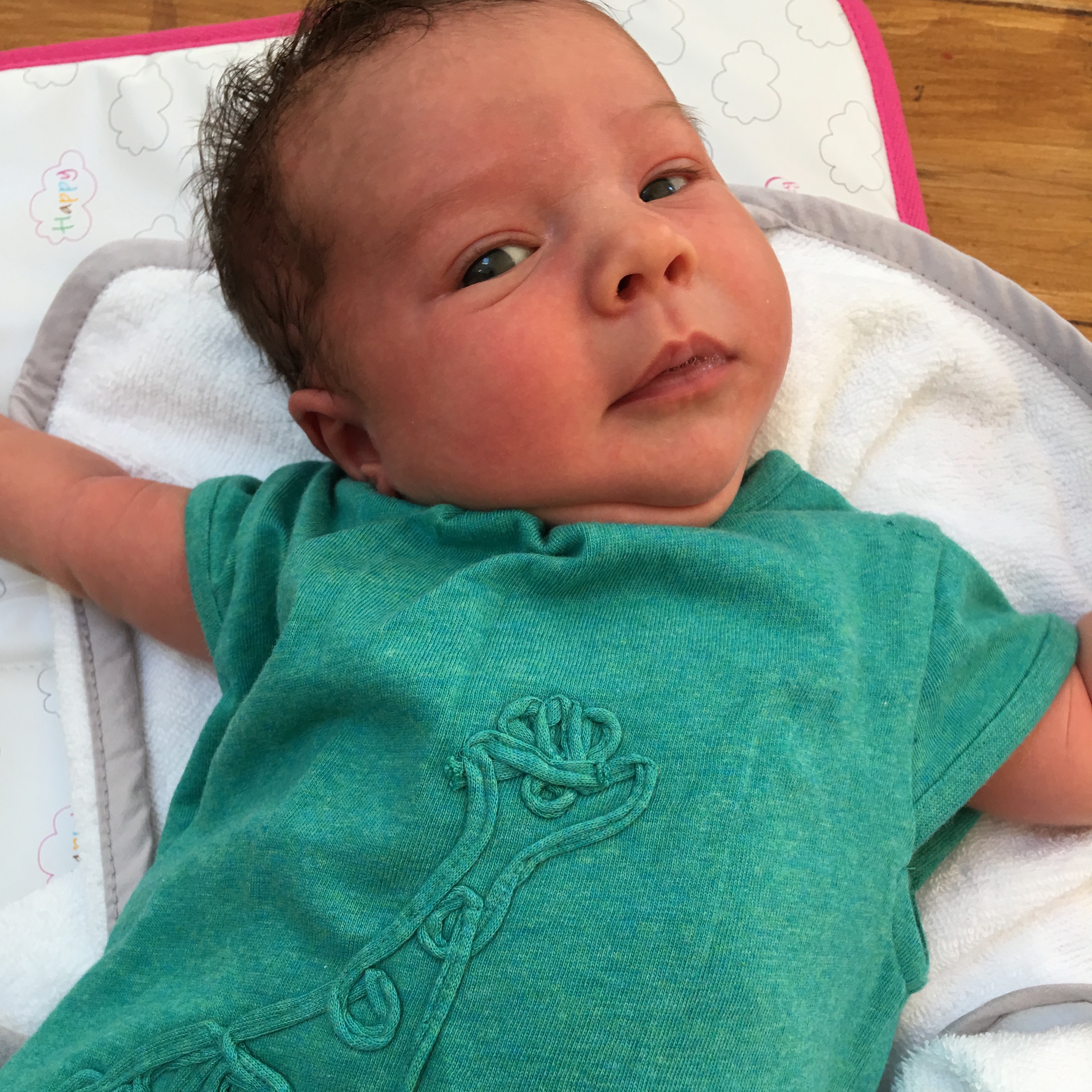 These cotton and bamboo cloths
Are also great for mopping up milk spit
And make great breast compresses
To soothe full, tender, sore breasts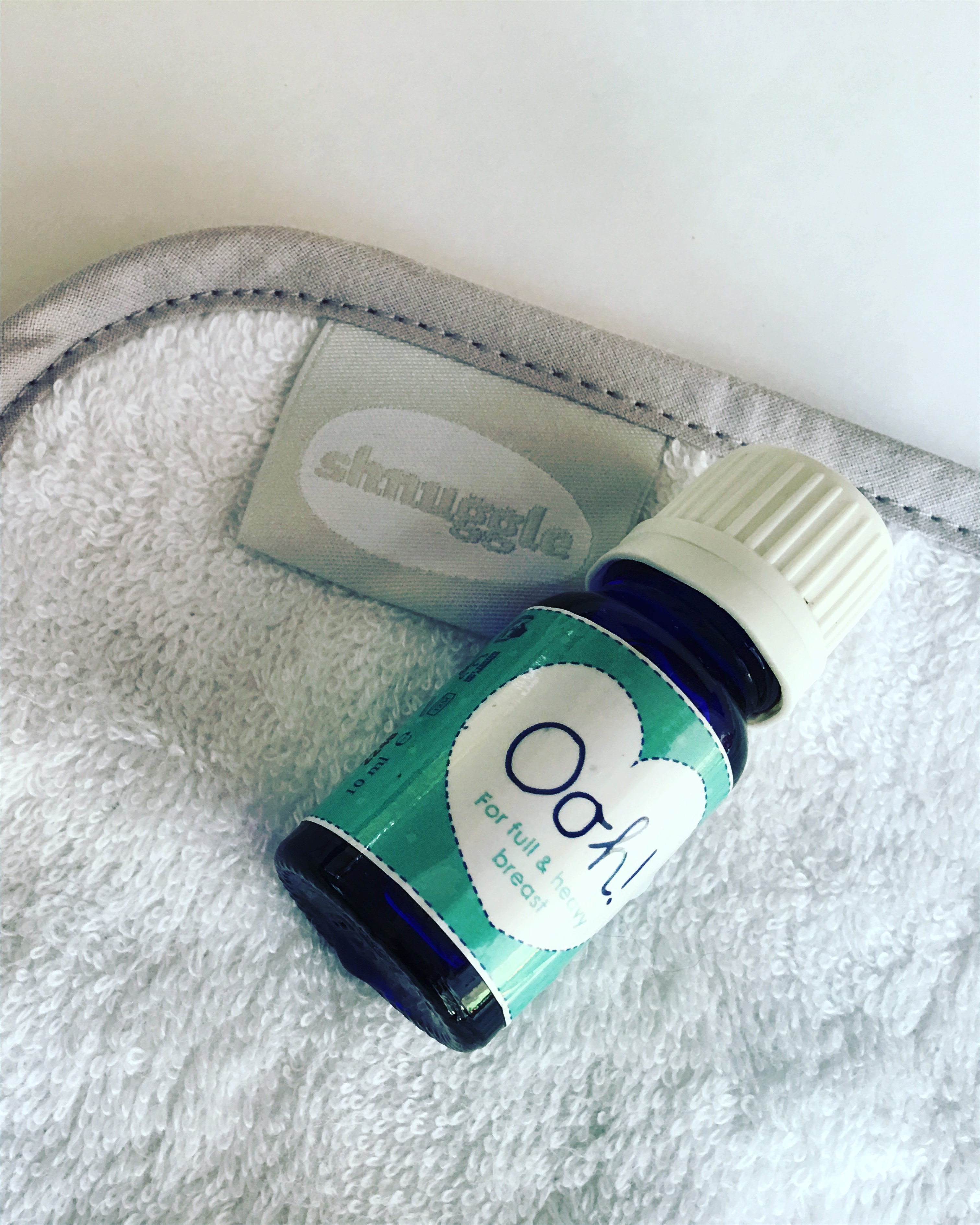 After the bath
We wrap Edie in her Shnuggle towel
Is soft against Edie's skin
And keeps her lovely and warm
When she comes out of the water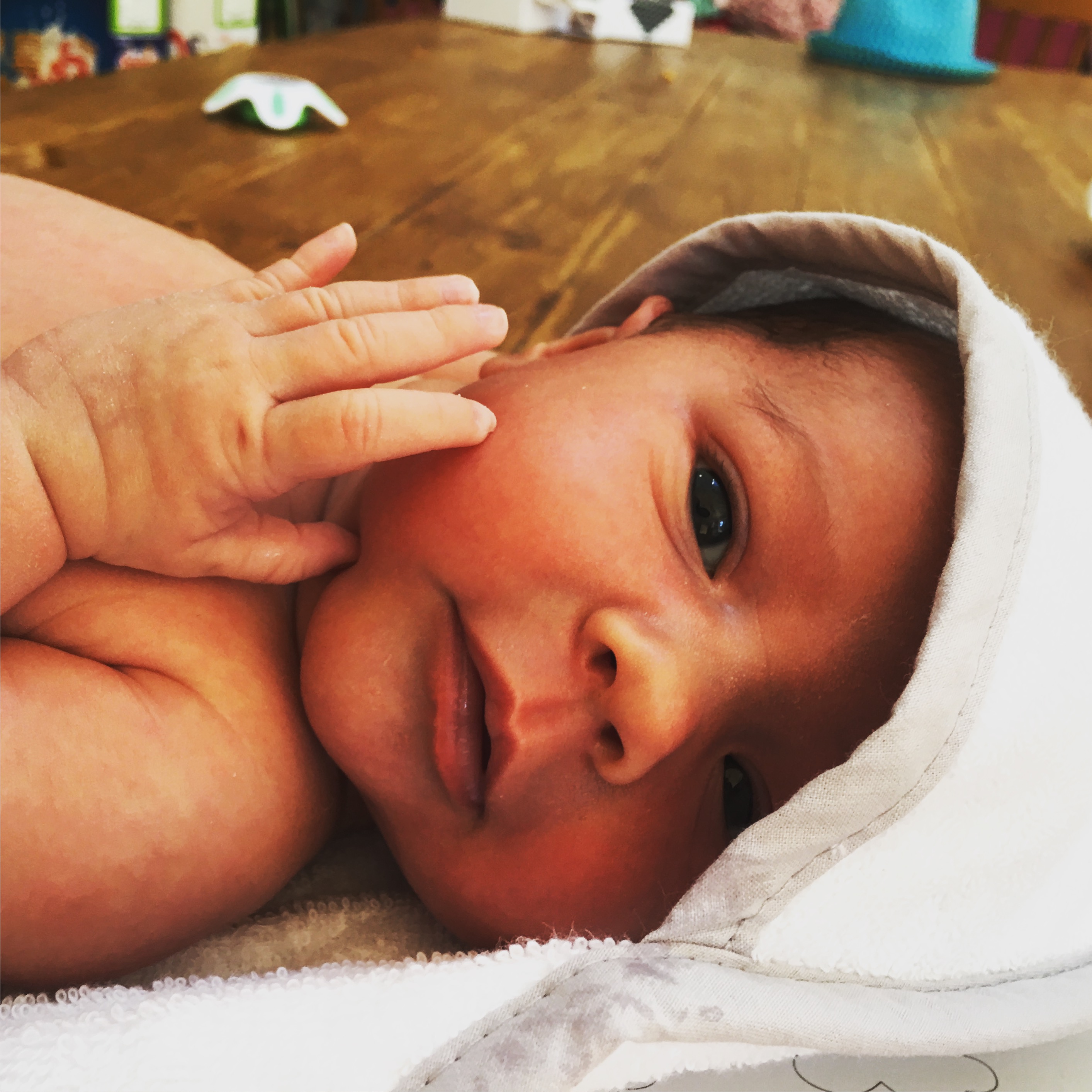 Shnuggle are selling bath time bundles on their website
Which offer great value for money
On their range of clever baby products
Designed to make bath time stress free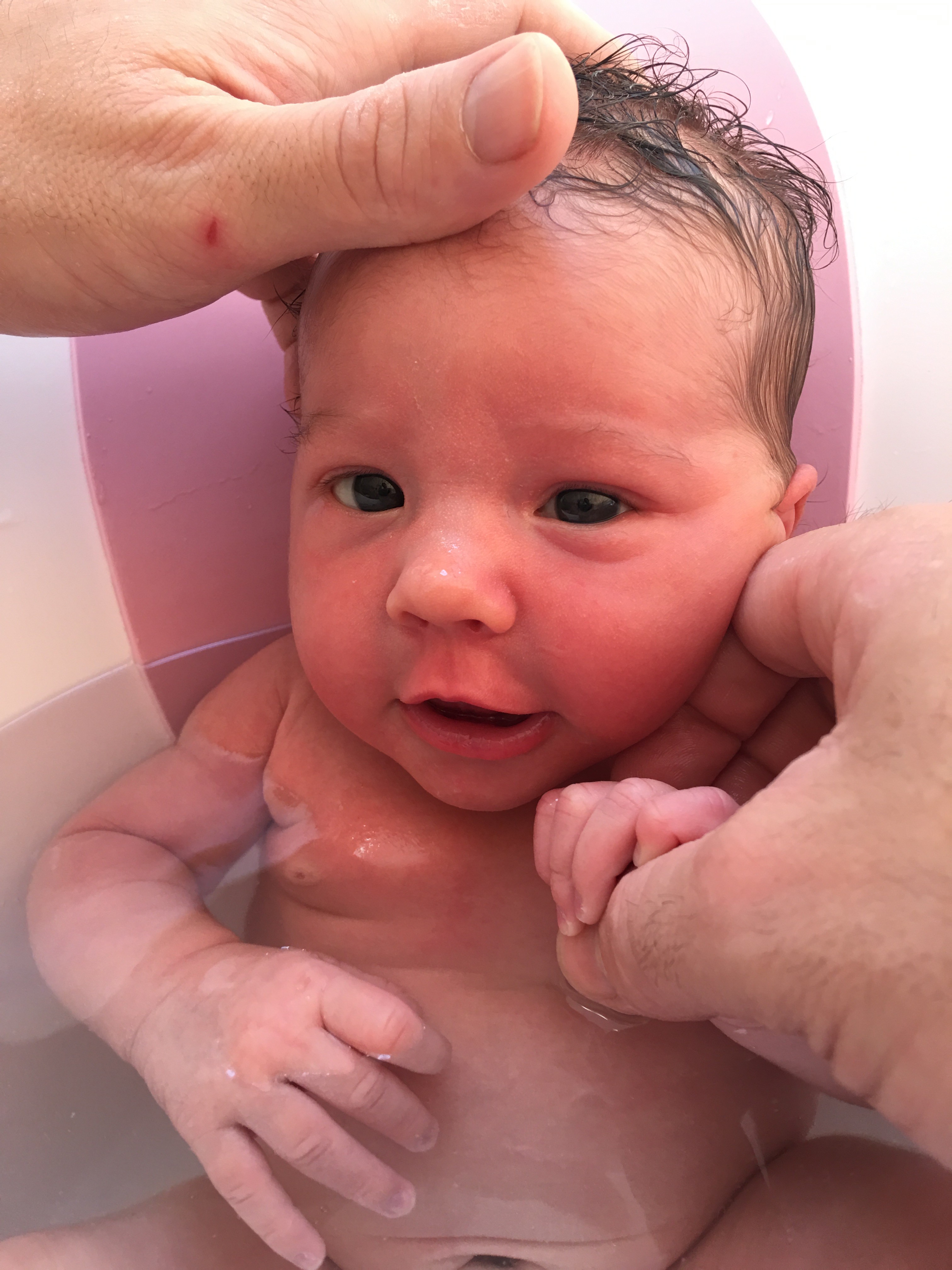 I cannot recommend their products highly enough
Shnuggle Blanket
Once Edie is dry and dressed
I wrap her in her grey chevron blanket
From Shnuggle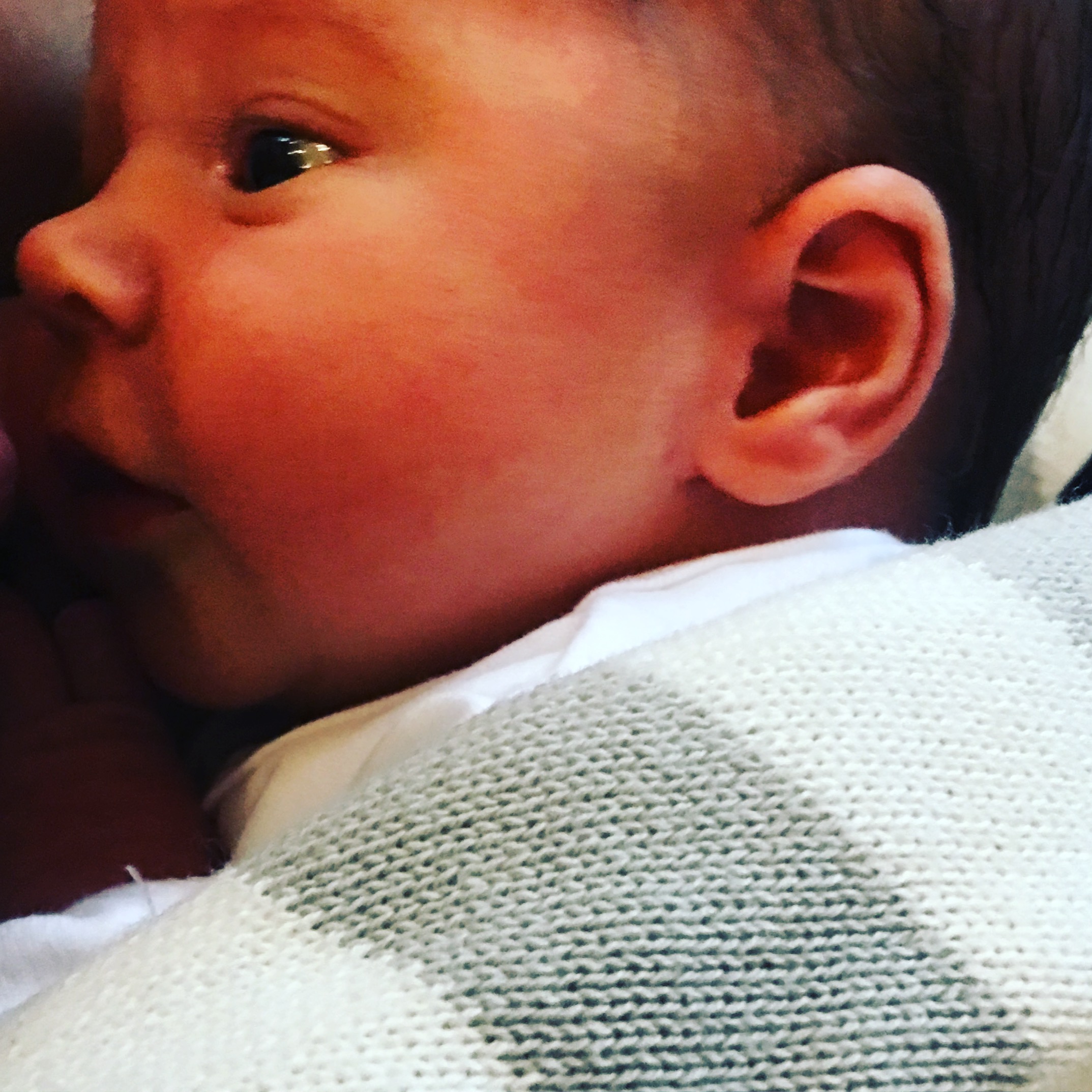 Is 100% super soft cotton
This Shnuggle blanket
Is both practical and pretty
It would make a great new baby present
Purflo Breathable Nest
At the moment Edie sleeps with me
She has a Purflo nest on our bed
Where I can leave her for a few minutes
To snooze or gaze around
While I pop to the loo
Clean my teeth
Get dressed
That kind of thing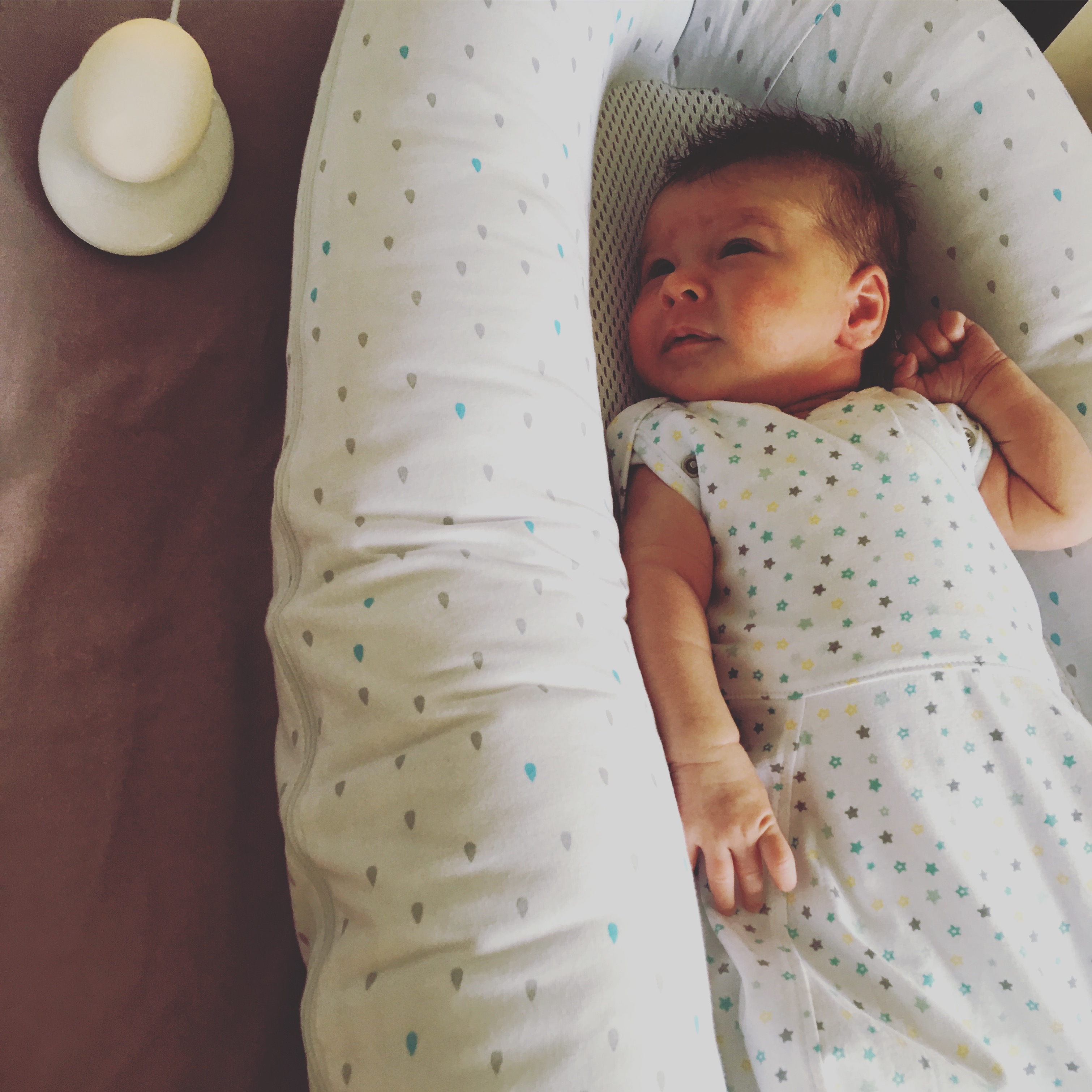 Soon the breathable nest will be moved
Into Edie's SnuzPod
Where
The plan is
She will sleep over night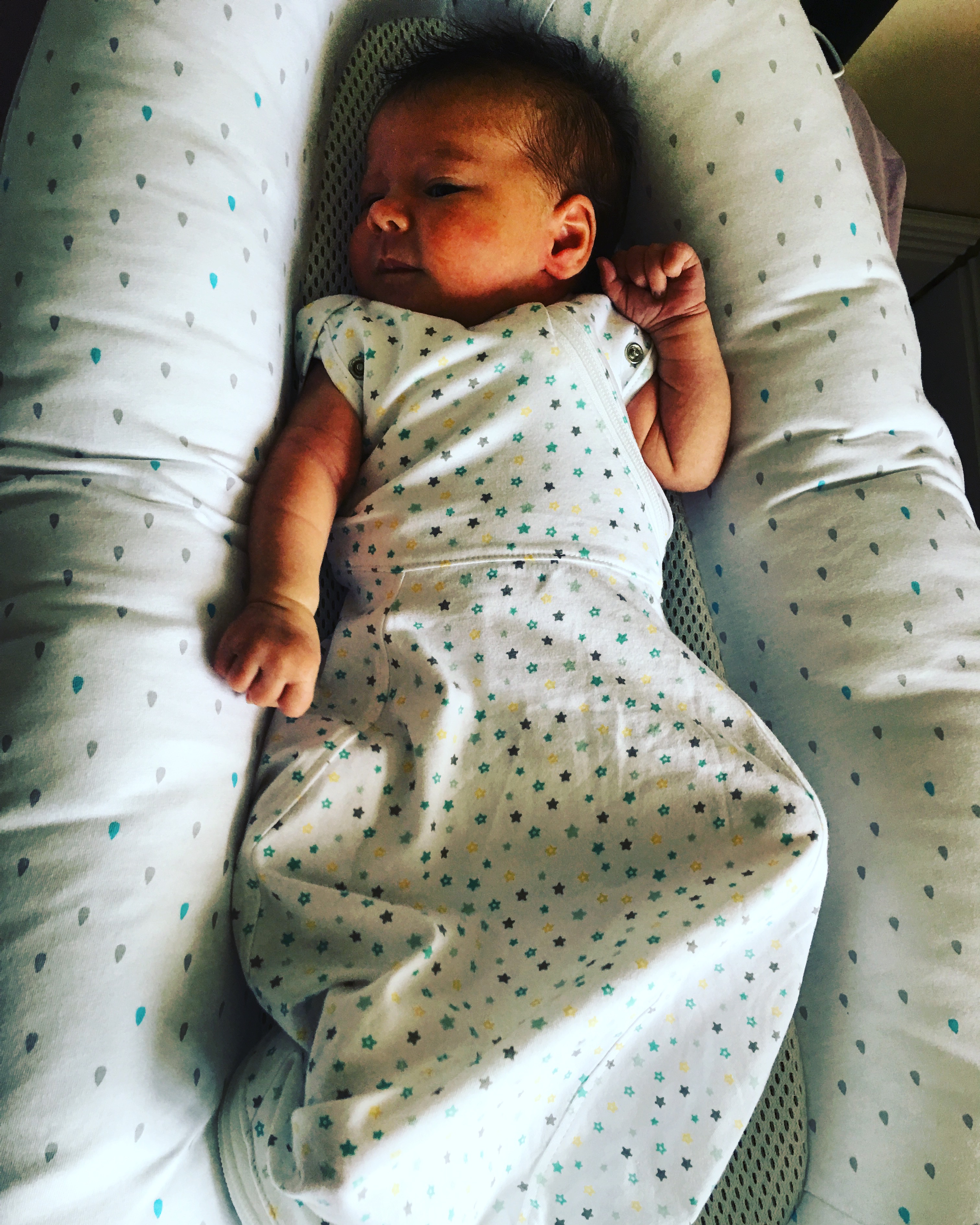 All materials used in the Purflo nest
Are fully air permeable, anti-bacterial and naturally flame retardant
Providing Edie with an entirely non-toxic, chemical free, safe place to rest
And she seems to feel safe and comfortable in it
GroSnug
When sleeping Edie wears her GroSnug
I have never been able to swaddle babies
And I am so grateful to The Gro Company
For inventing the GroSnug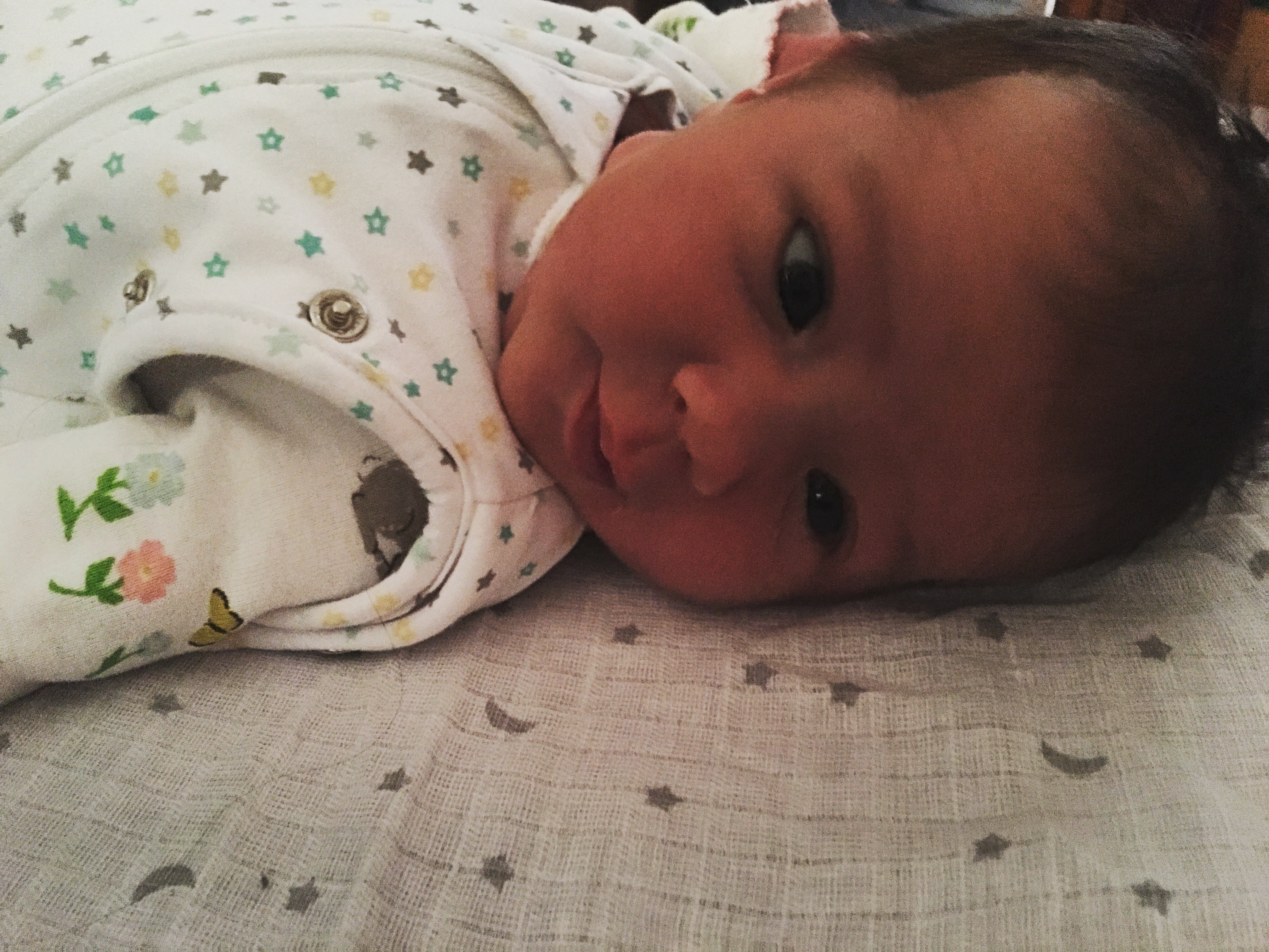 This is a modern alternative to the swaddle blanket
No wrapping required
Poppers allow babies to be swaddled
With their arms in or out
The Snug helps young babies transition
From swaddle to sleeping bag
Edie loves hers
She has three
And always sleeps well
When snuggled in it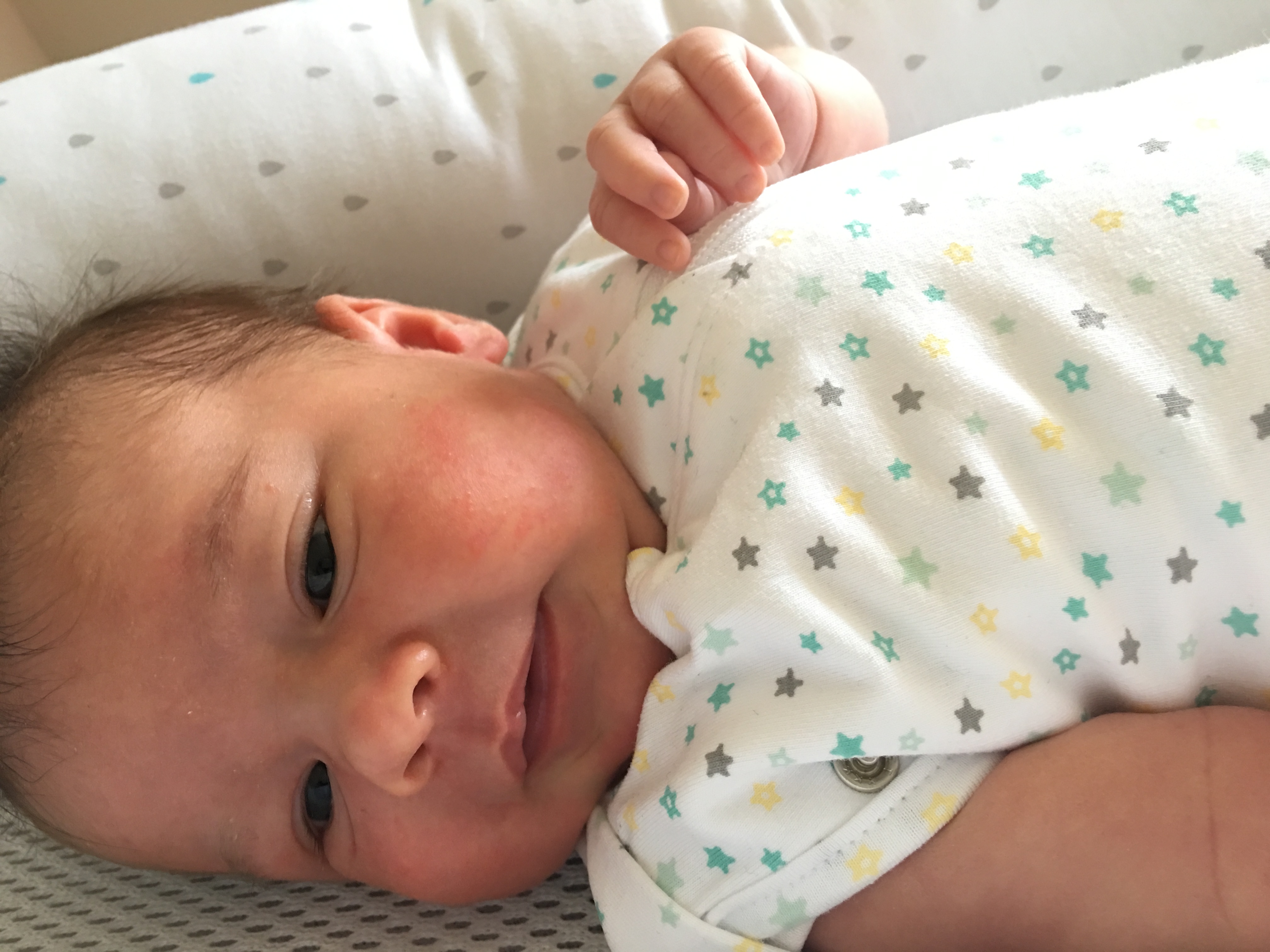 Meelight
I have not slept in the dark
Since Matilda Mae died
I like to have a light on
And especially when sleeping with little people
I need to be able to see them breathe
With David rooming in with Bea at the moment
The Meelight has been my friend at night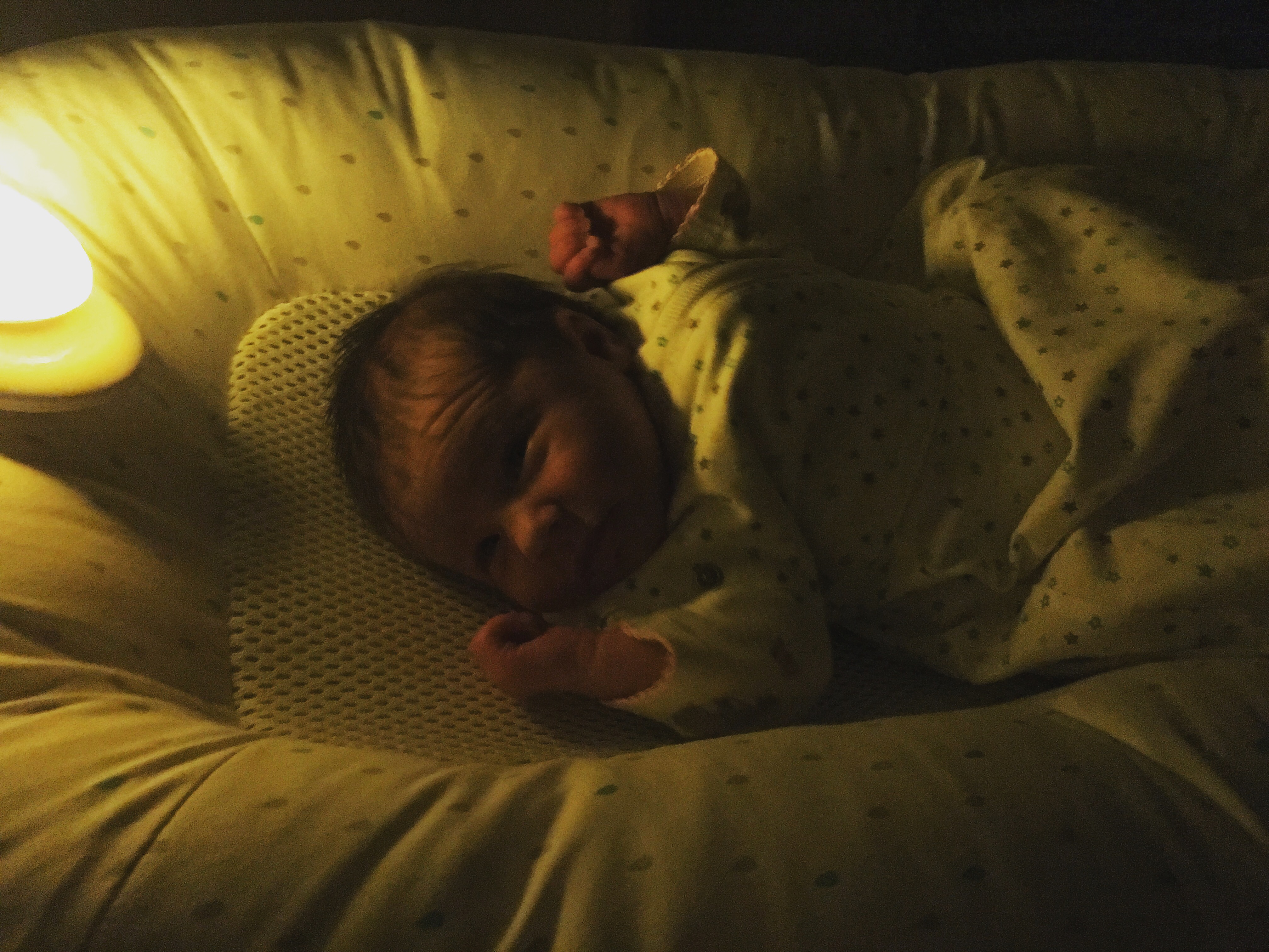 I keep it on all night
On the dimmest setting
Making the light brighter
To latch Edie on for feeds
Check her breathing
And change her nappy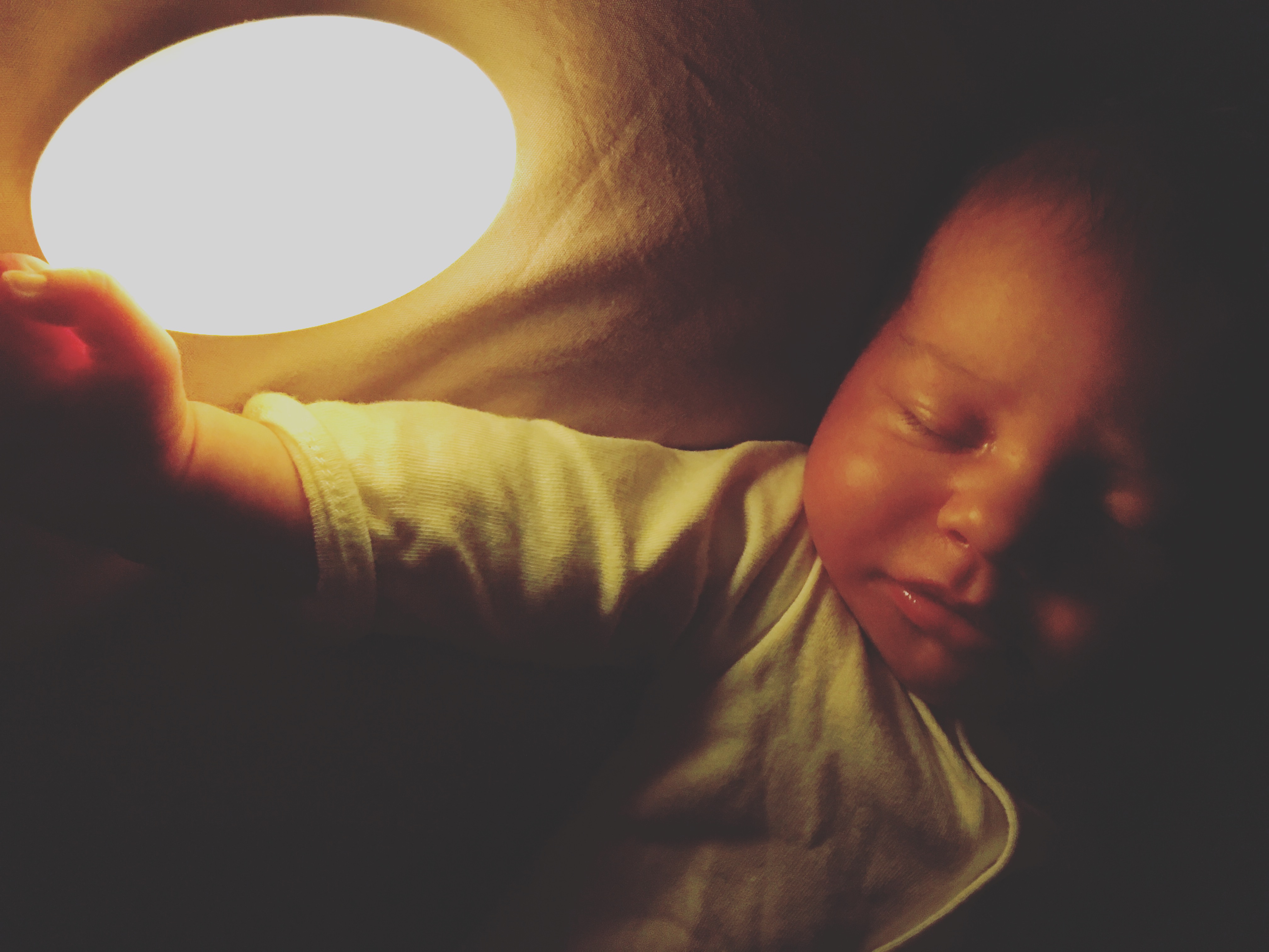 This is an excellent invention
That seems to take the loneliness
Out of long nights with newborns
Reassurance without disturbance
Comfort without disruption
A little light on a dark night
Kit and Kin Nappies
How cute are these nappies?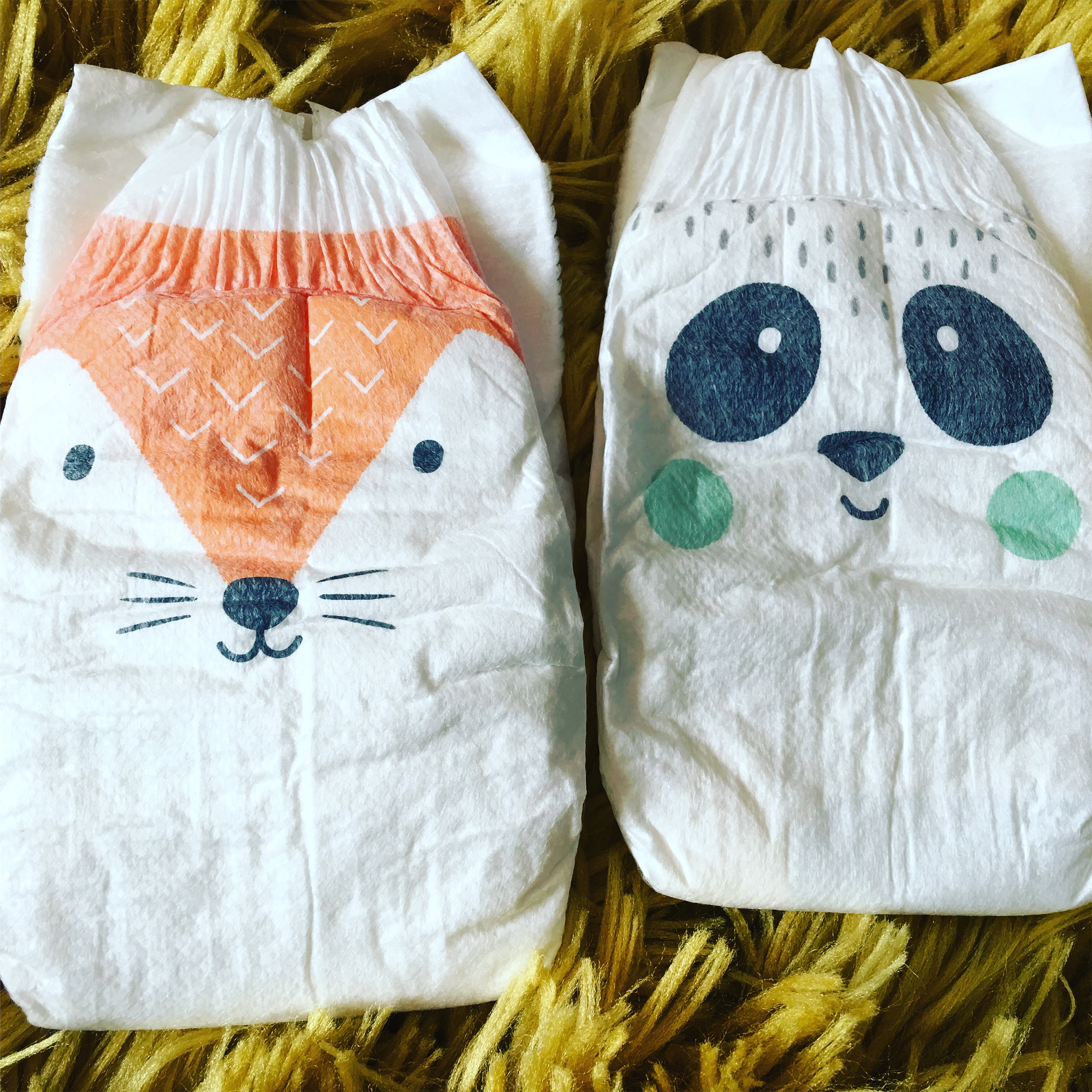 Kit and Kin nappies are amazing
Super absorbent so no leaks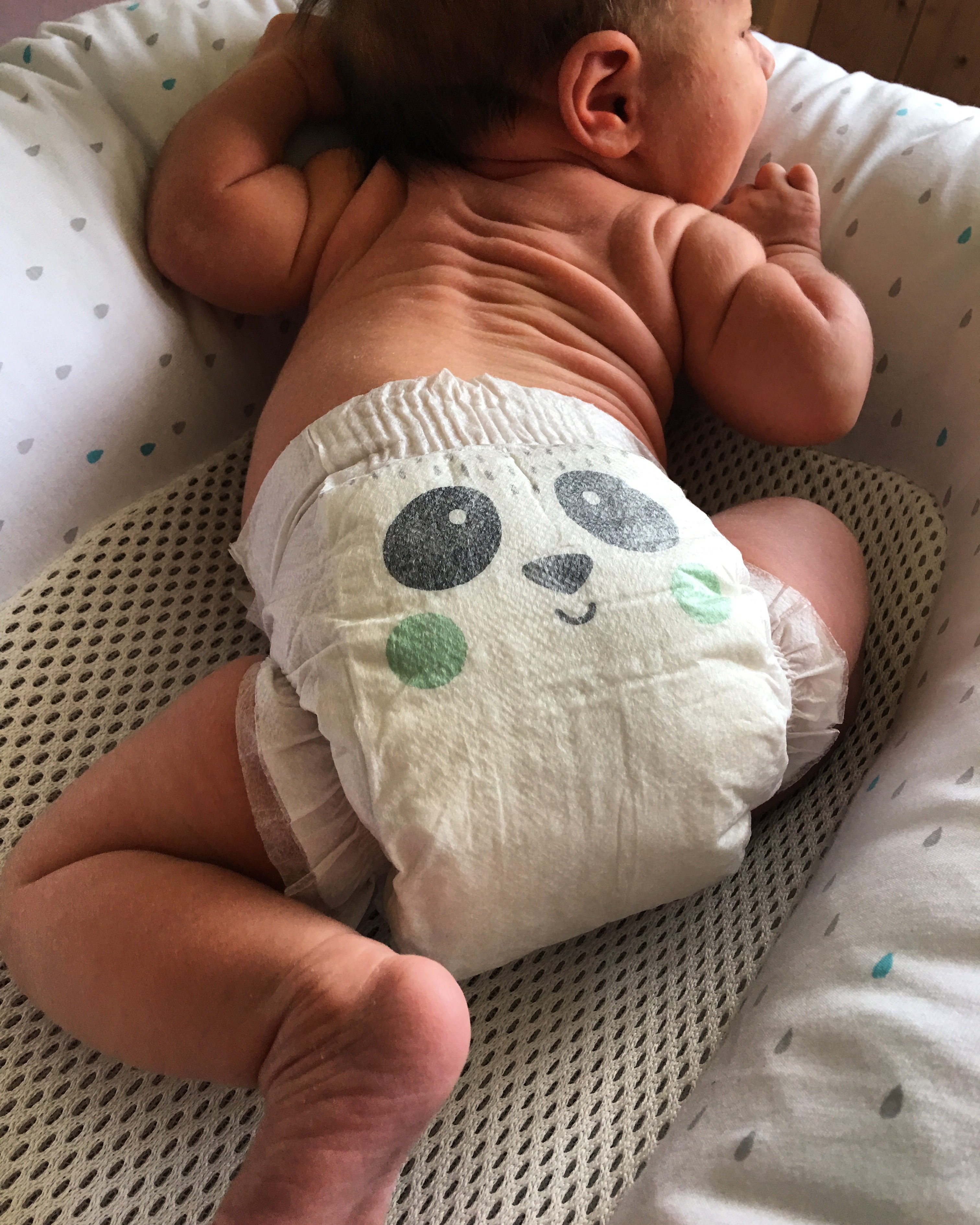 Hypo allergenic
Kind to Edie's skin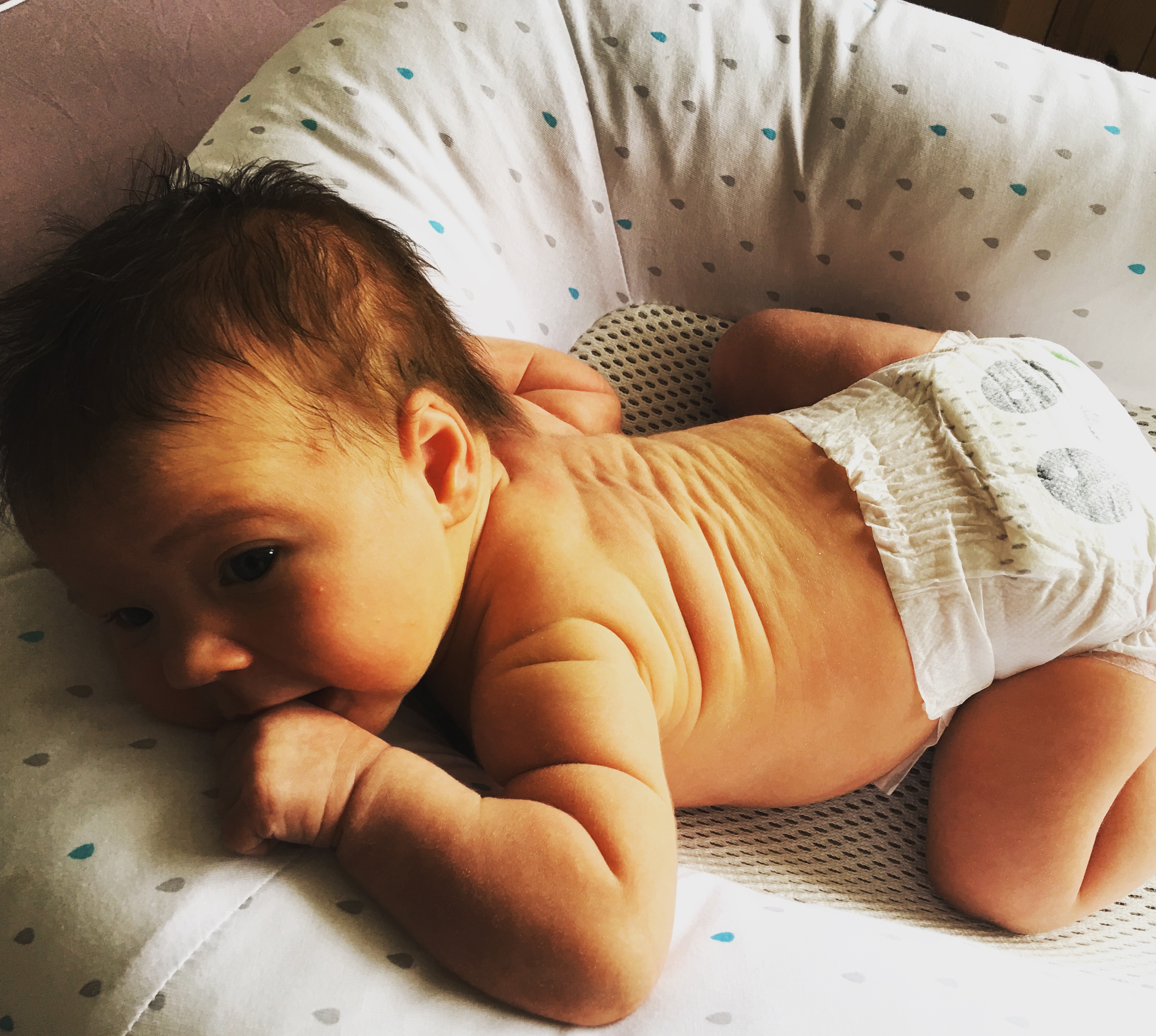 Well designed
A good fit
Fun character prints
And they are environmentally friendly too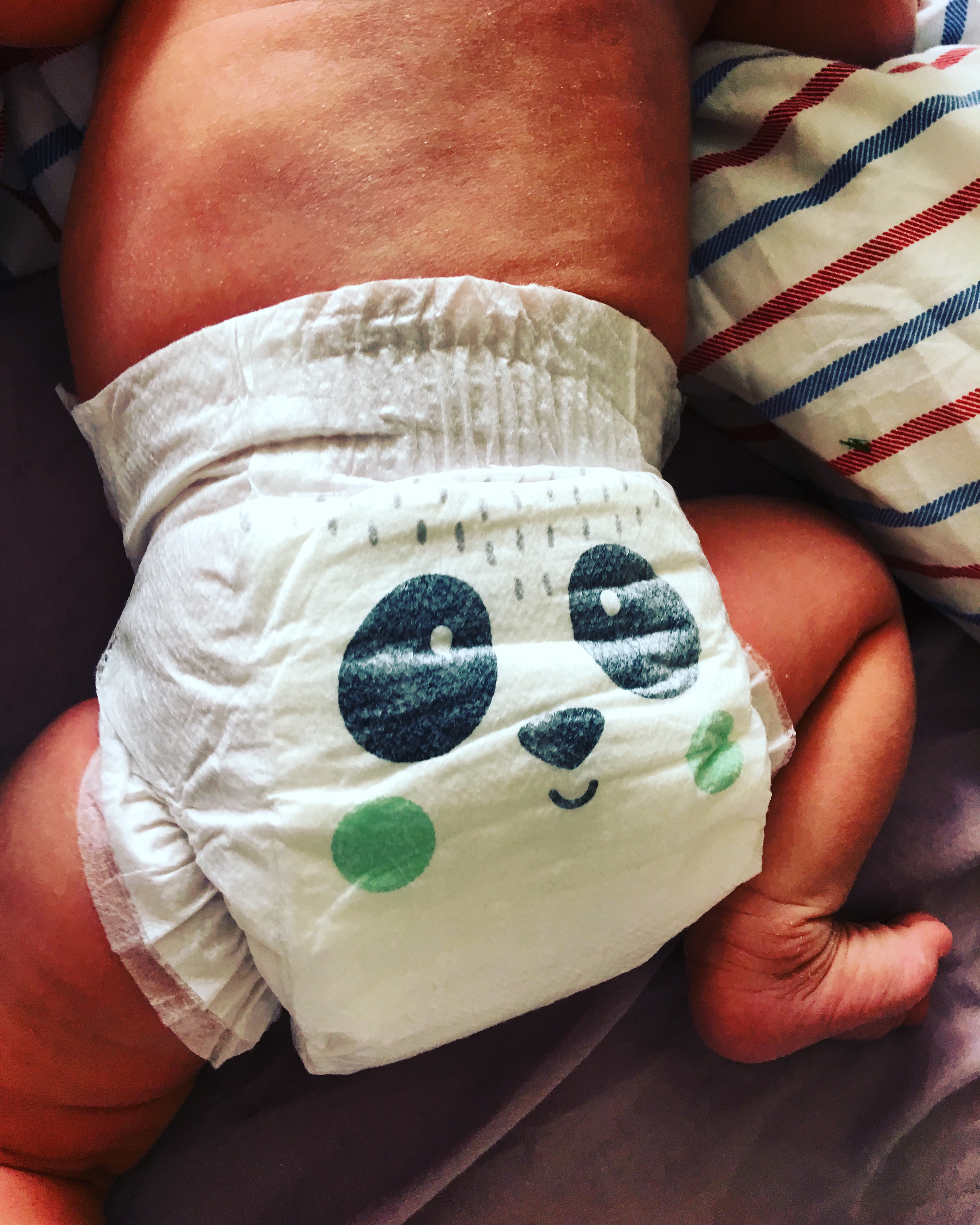 They are also not as expensive as you might think
I am fairly certain these are going to be
Our nappies of choice from now on
We are super impressed with them so far
Giant Muslin Swaddles
What can you not use a giant muslin swaddle for?
We have a lovely collection from Aden + Anais
And these pretty clouds from Mama Designs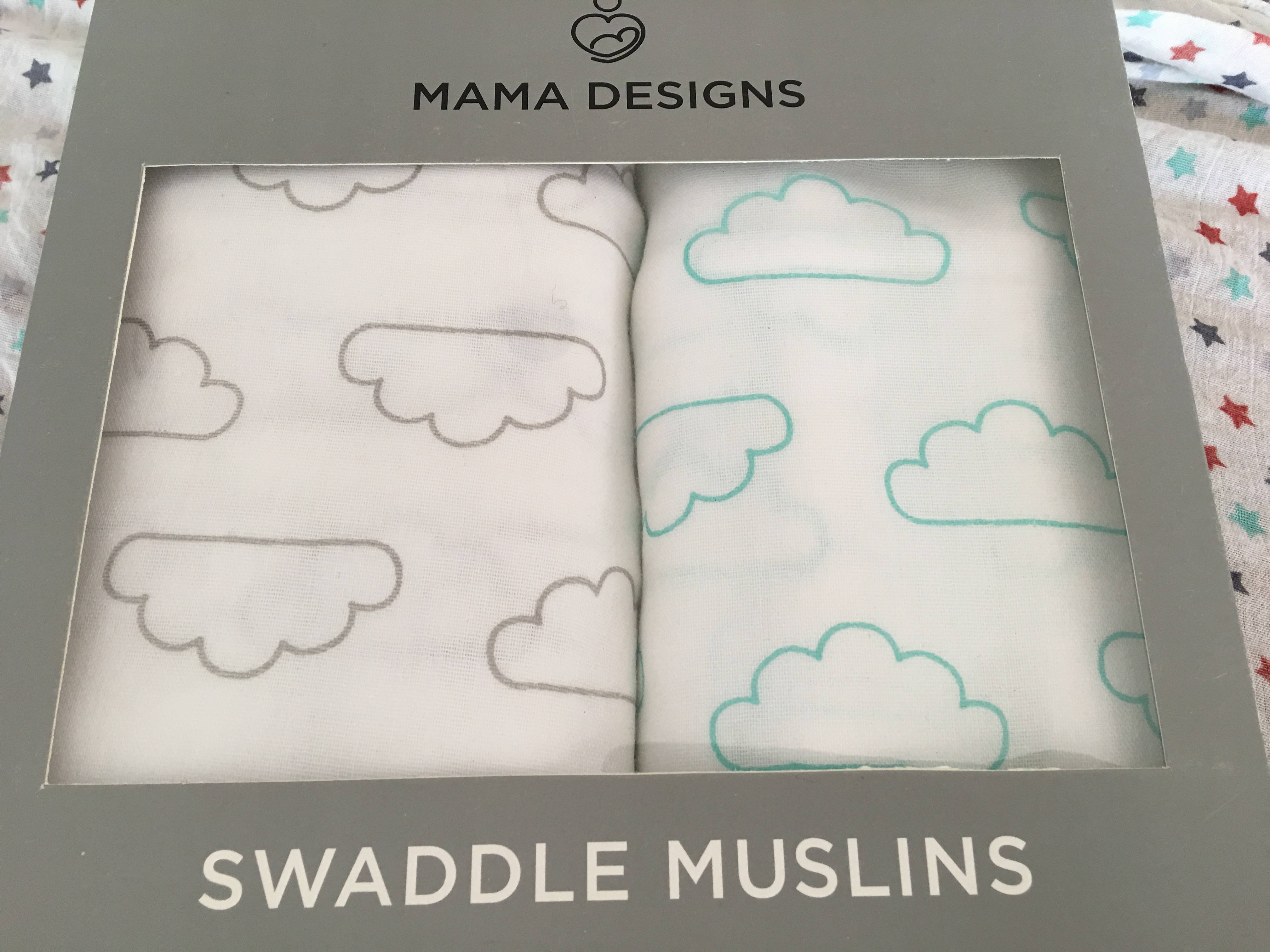 These are great for swaddling
A light blanket
A sun shade
And as a sheet for a moses basket or pram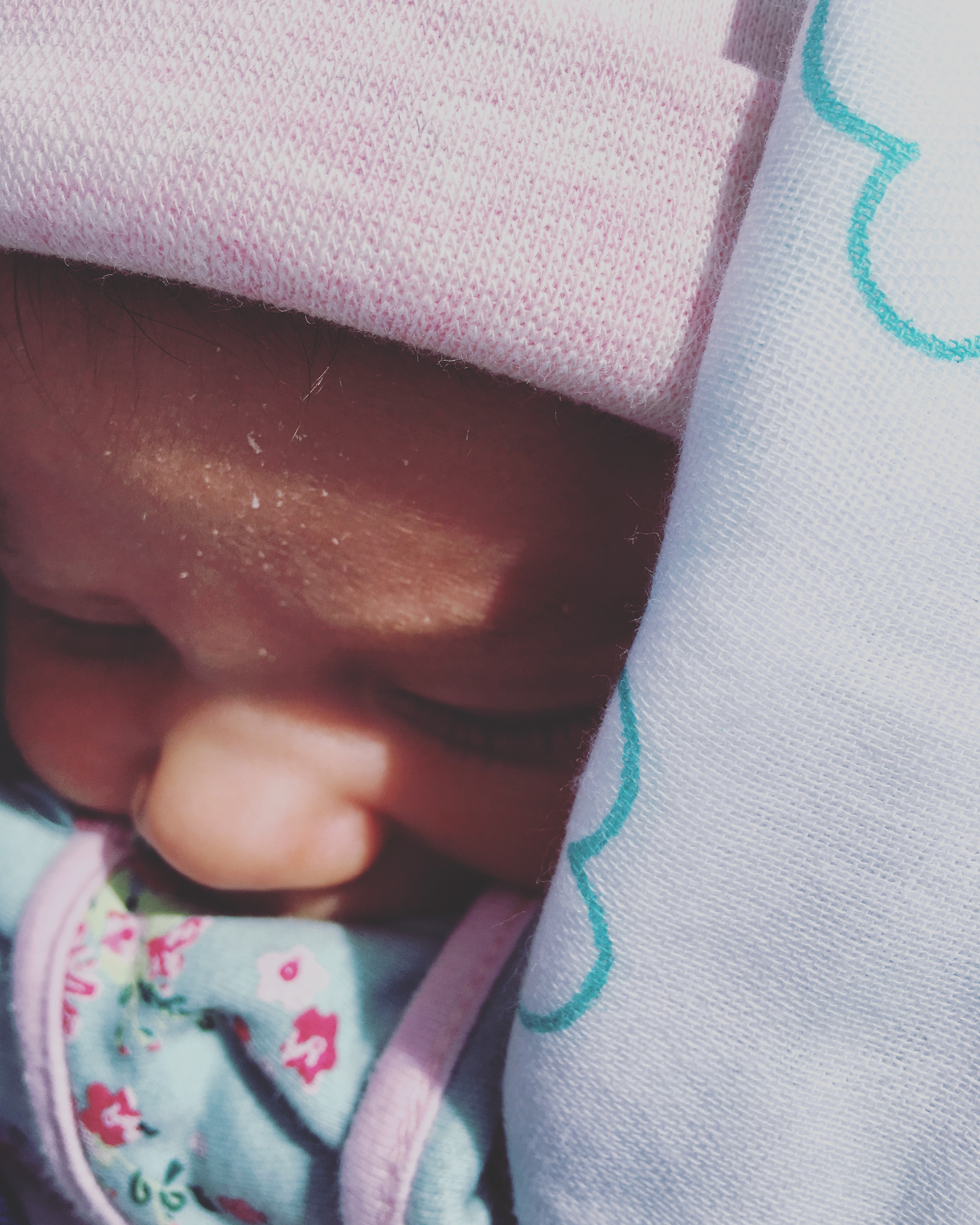 They are large and soft
They wash well
Are incredibly pretty to look at
And have so many practical uses
Skip Hop Camping Cubs Tipi Activity Mat
Edie is starting to be more and more alert when she is awake
She loves to look at faces, patterns and pictures
She is starting to spend some time on her playmat
Which is fun for her and her older siblings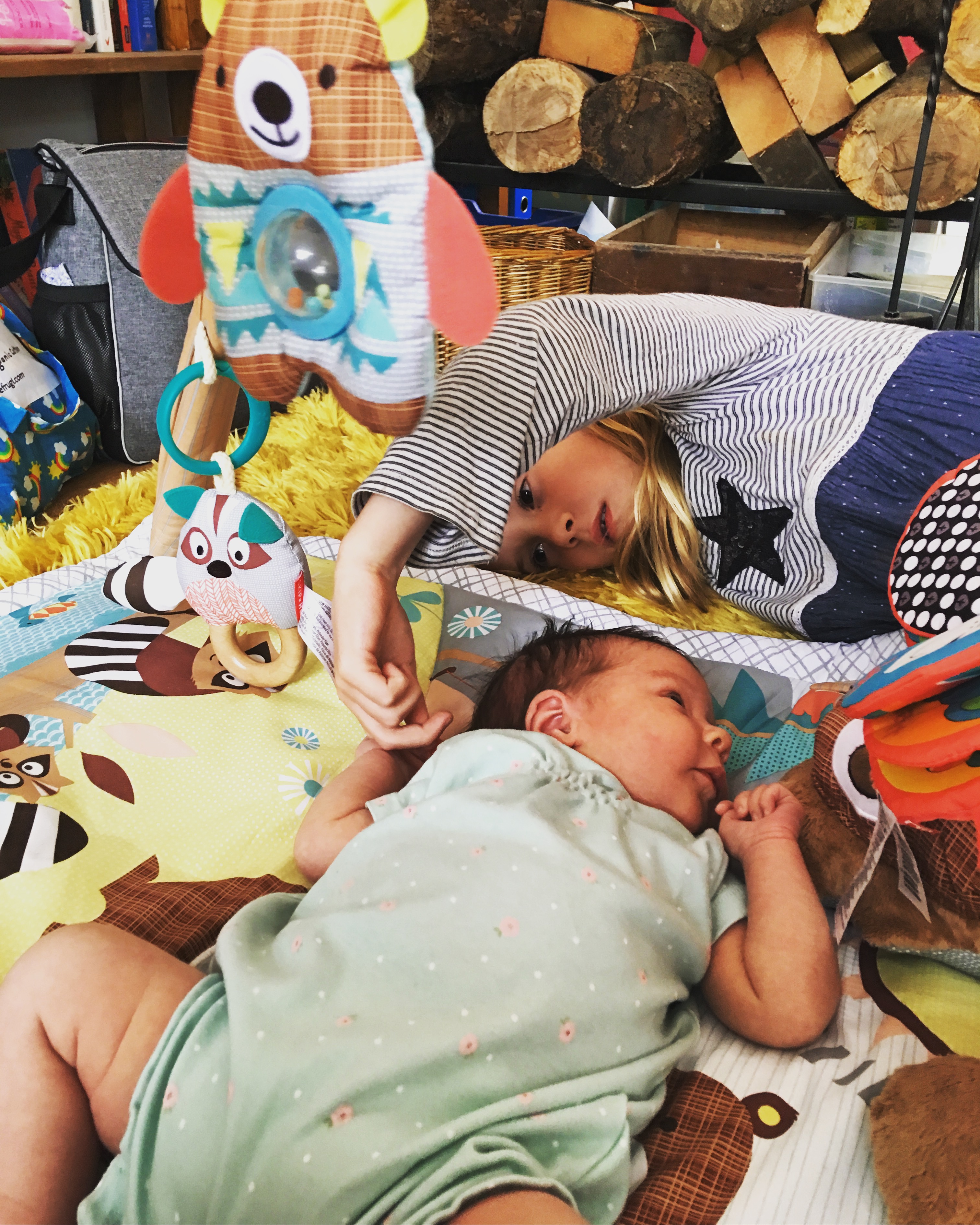 The Camping Cubs Tipi is also a stunning addition to our home
And everybody comments on it as they enter the lounge
The soft mat is perfect for tummy time
As well as being used as a traditional baby gym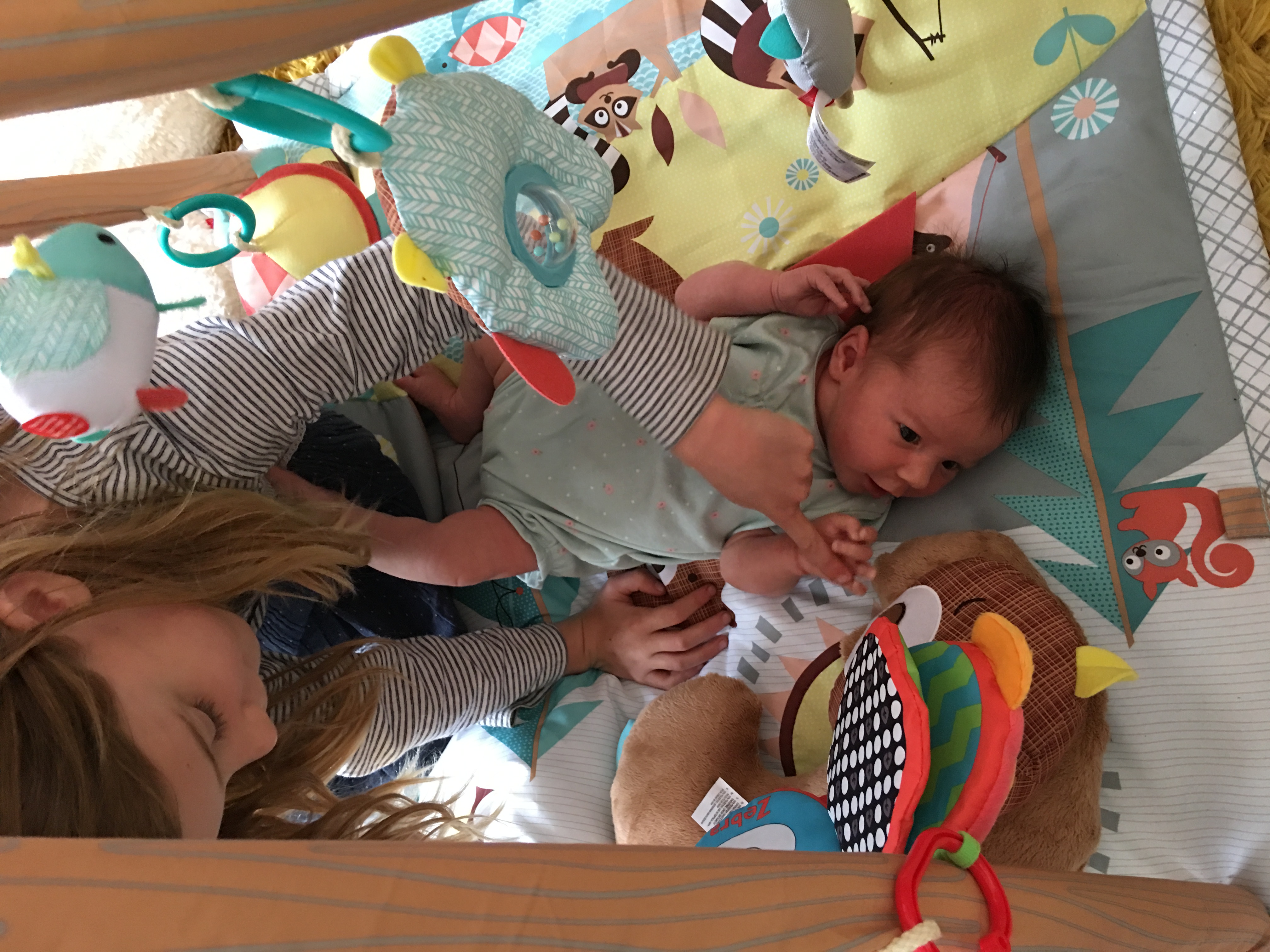 The light shines through the tipi netting
And Edie loves to watch the natural light show
She loves to snuggle up to the bear cushion
And she is just now starting to try and reach out to the hanging toys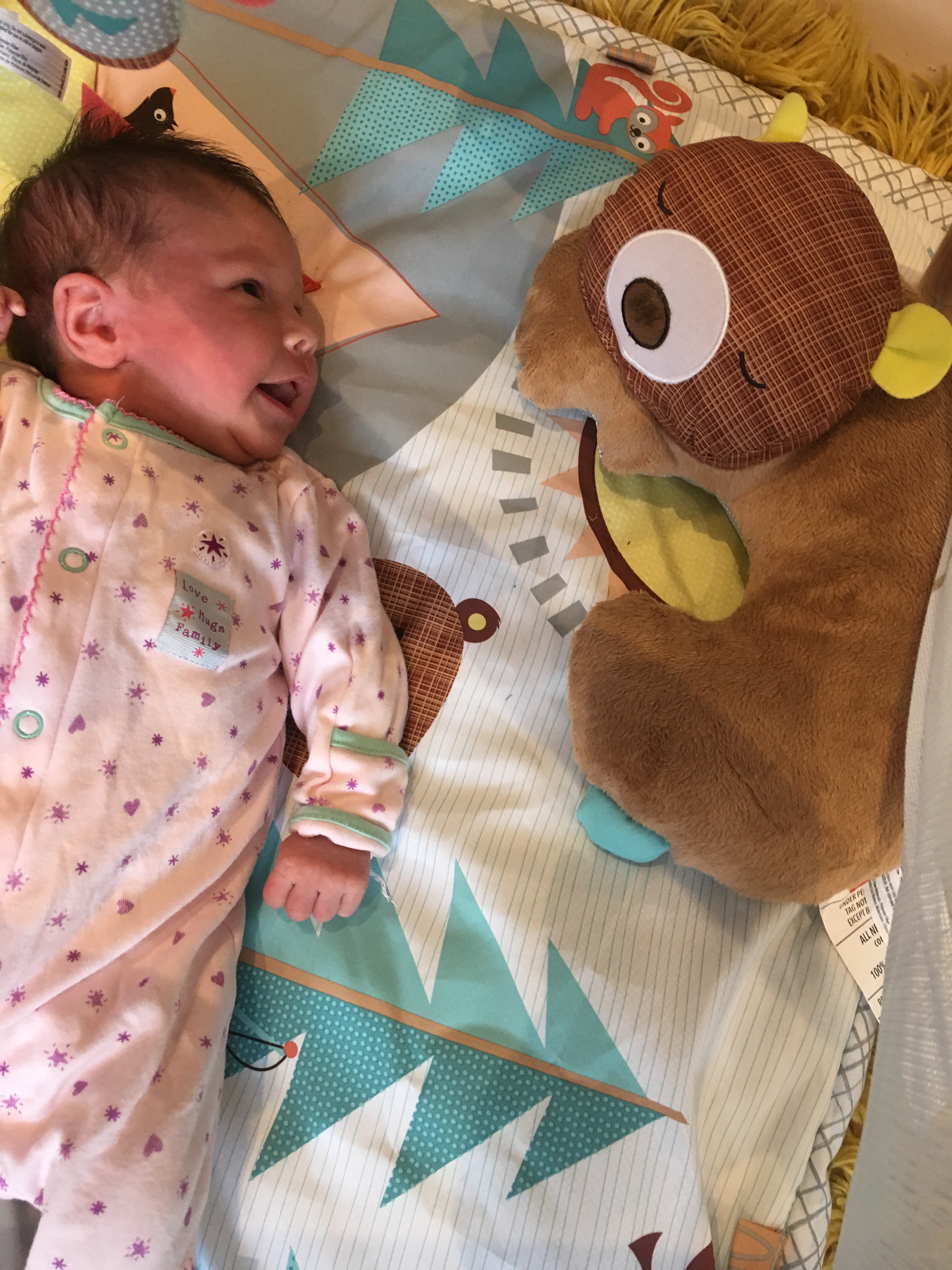 We have had lots of baby play things over the years
And this one is a firm favourite
Even with Daddy
Who does not often pass comment on these things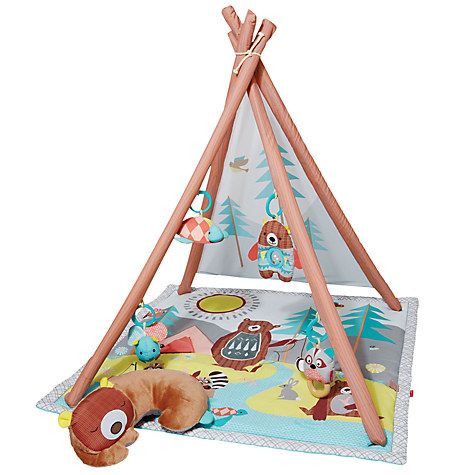 Fisher Price Swing
Another place that Edie enjoys
Is her Fisher Price swing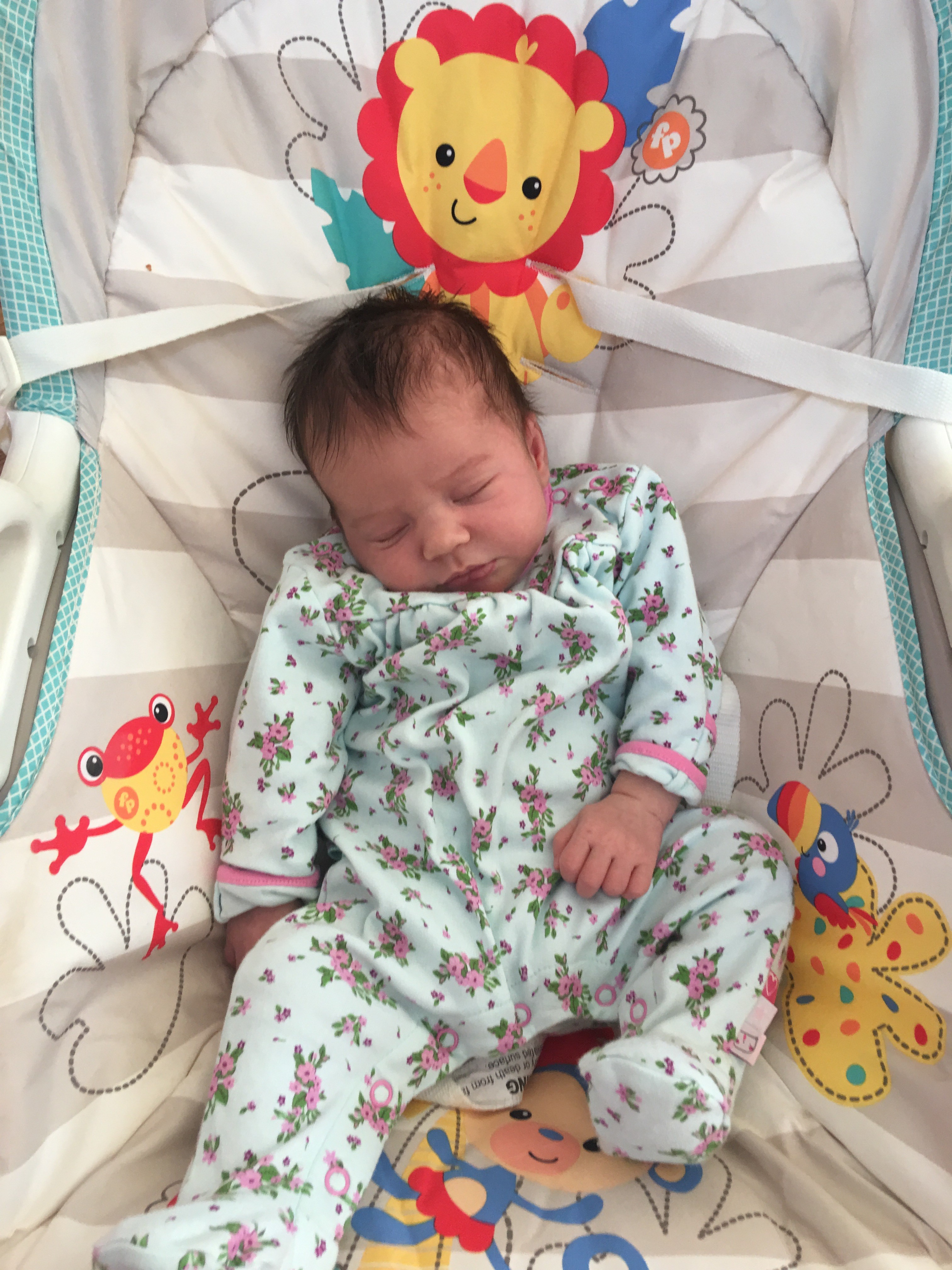 This was Bea's
She also liked to doze and swing
The swing gives me just enough to time
To have a wee
Make tea
Or make lunch
It also means I can eat a meal
Or do an activity with the other children
It takes up a lot of floor space in our home
And is not that pretty to look at
But it buys me much needed time
So it is something that we would not be without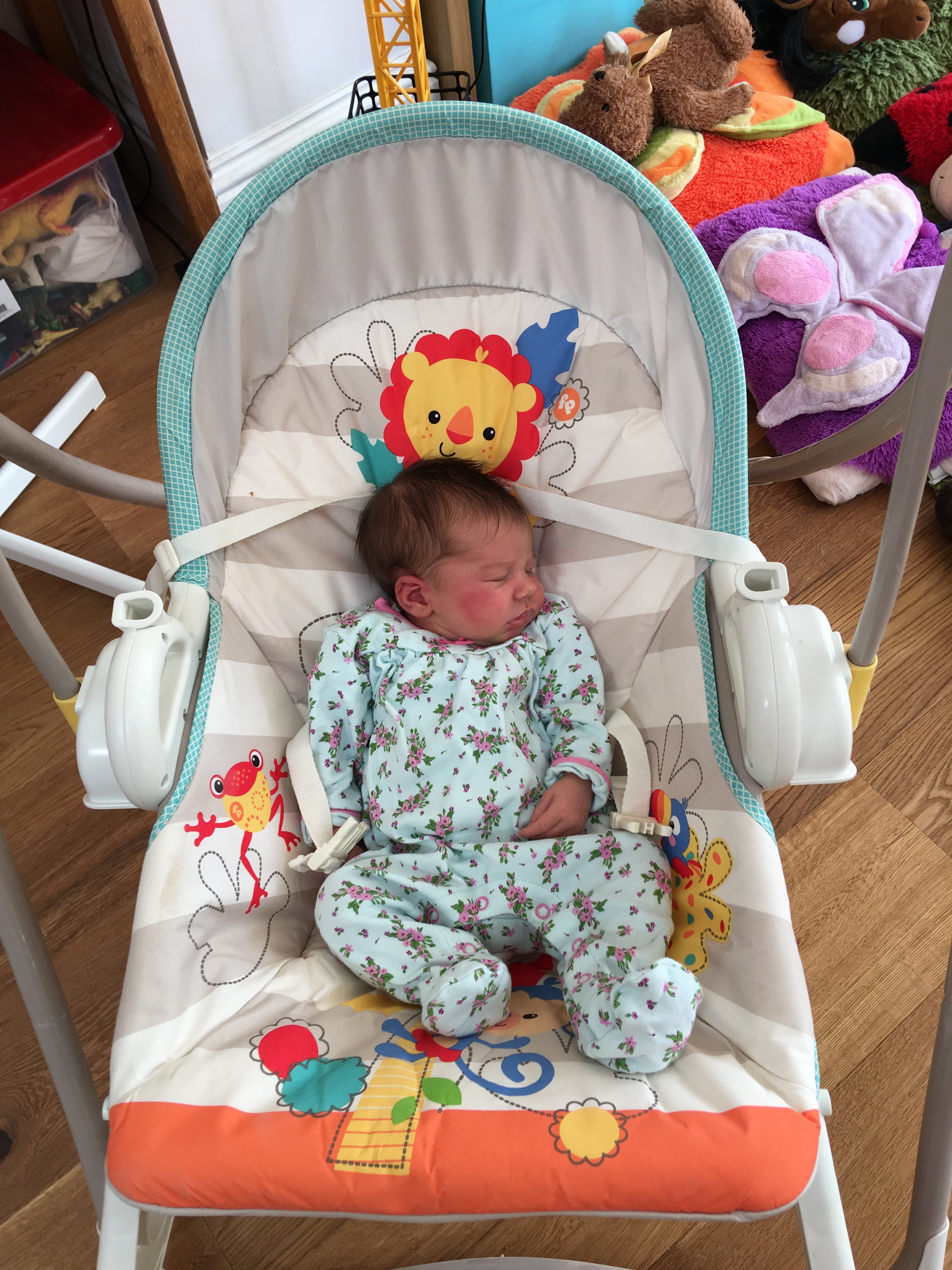 Jane Trider with Matrix Light 2
The Jane Trider with Matrix Light 2 Car Seat
Is really making life easier
Especially getting out and about
It is so easy to get Edie in and out of the car
When we went for her newborn hearing screen
I was able to do the whole thing without waking her up
The Health Visitor was very impressed with the travel system
I am going to make a video telling you all about our Jane products
But finding the time to film and edit with four little people at home all the time
Is trickier than I anticipated
But I have blogged our initial thoughts here and here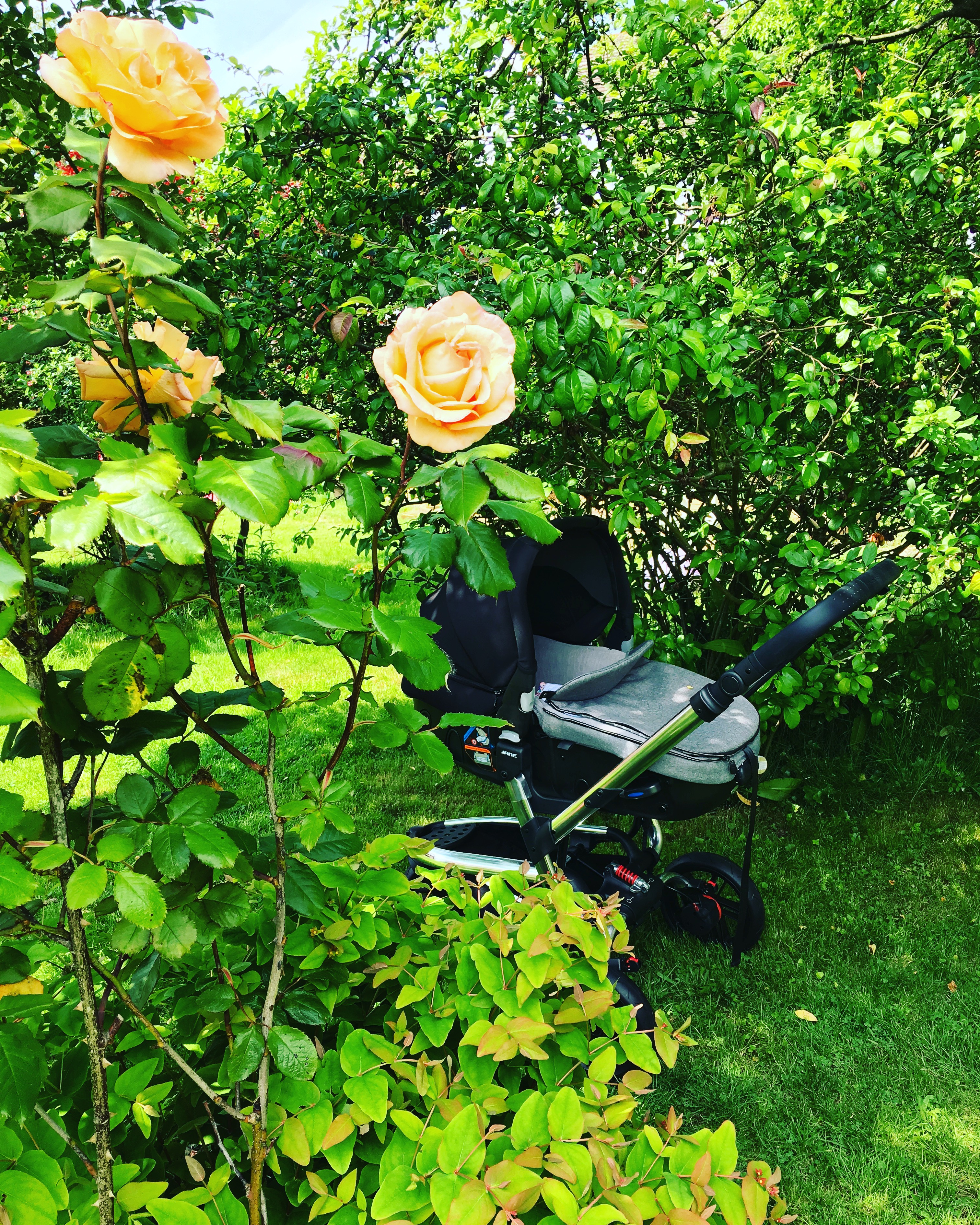 These four weeks have passed so quickly
I am so proud or our growing family
And the progress we have made this past month
I am also so sad that Edie most likely is our last baby
(I cannot bring myself to say definitely)
And the newborn phase is almost gone
It really does all go too quickly
Cherish every moment
Every single one!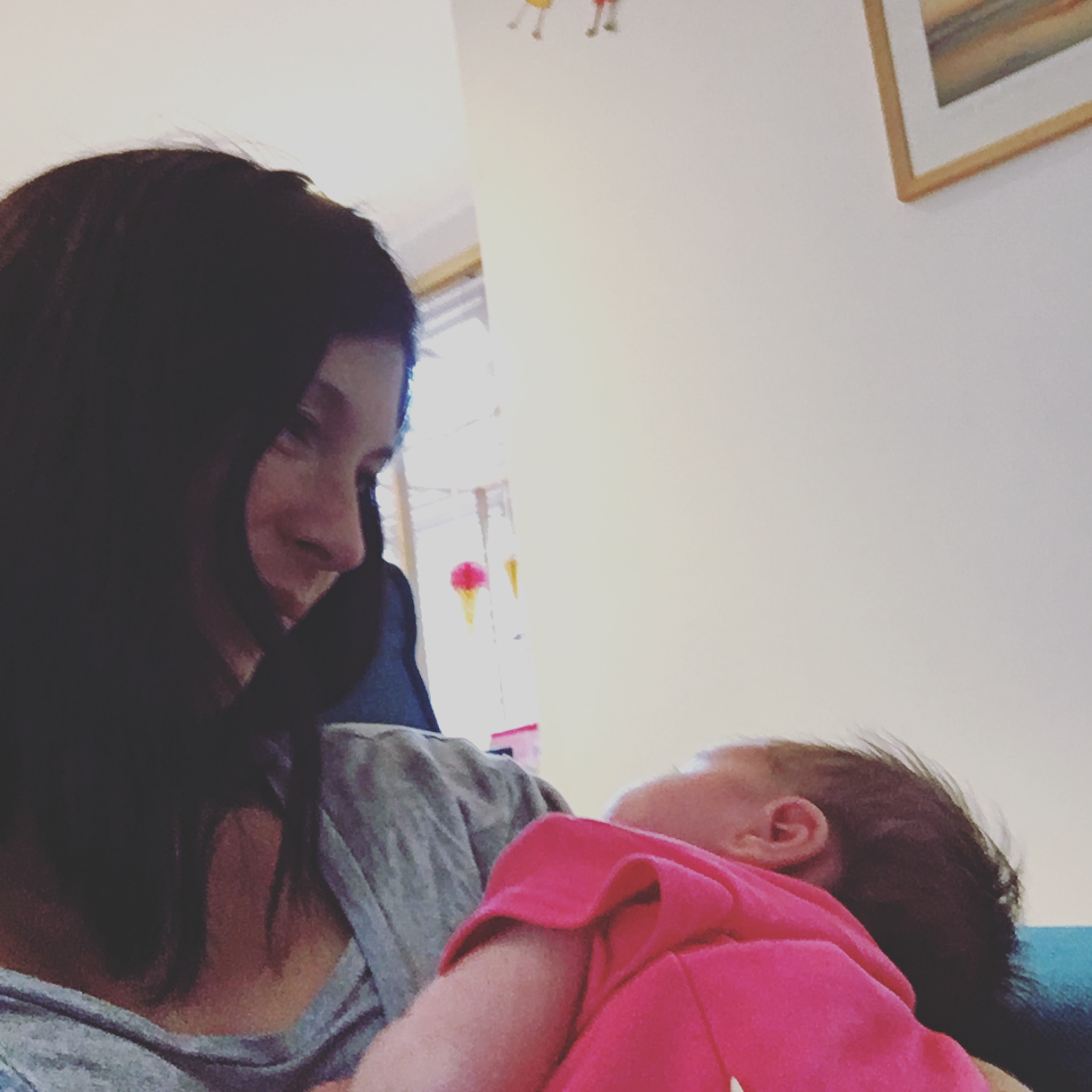 This post includes some products that we were sent to review