In our house
We have a three tier bedtime
Edie has her bath
Milk with mummy
Then stories with Daddy
Bea has a bath or shower then stories with Mummy
Esther and William have their bath or shower
Some 'special' time to read or play quietly
Then stories with mummy before independent reading in bed
Edie and Bea enjoy similar books
Though Edie will enjoy one book on repeat for a few days in a row
Bea has three stories each night
Often a seasonal story
A Bible story
And something of her choice
Esther and William have a chapter of a book with me
We are currently reading I Am David
But we also try to share some non fiction from time to time
And we read lots of short stories
Esther and William still both adore picture books
And so we often all snuggle up for stories together
I want to introduce to our days a regular
Books with Breakfast routine
And as often as dance classes allow
A Poetry Tea
And I also want to share with you
The bedtime books the 17 month old and 4 year old are enjoying
This is our first five
The first of what could well be many
Mini autumn collections
These are some of our favourites!
Squirrel's Autumn Search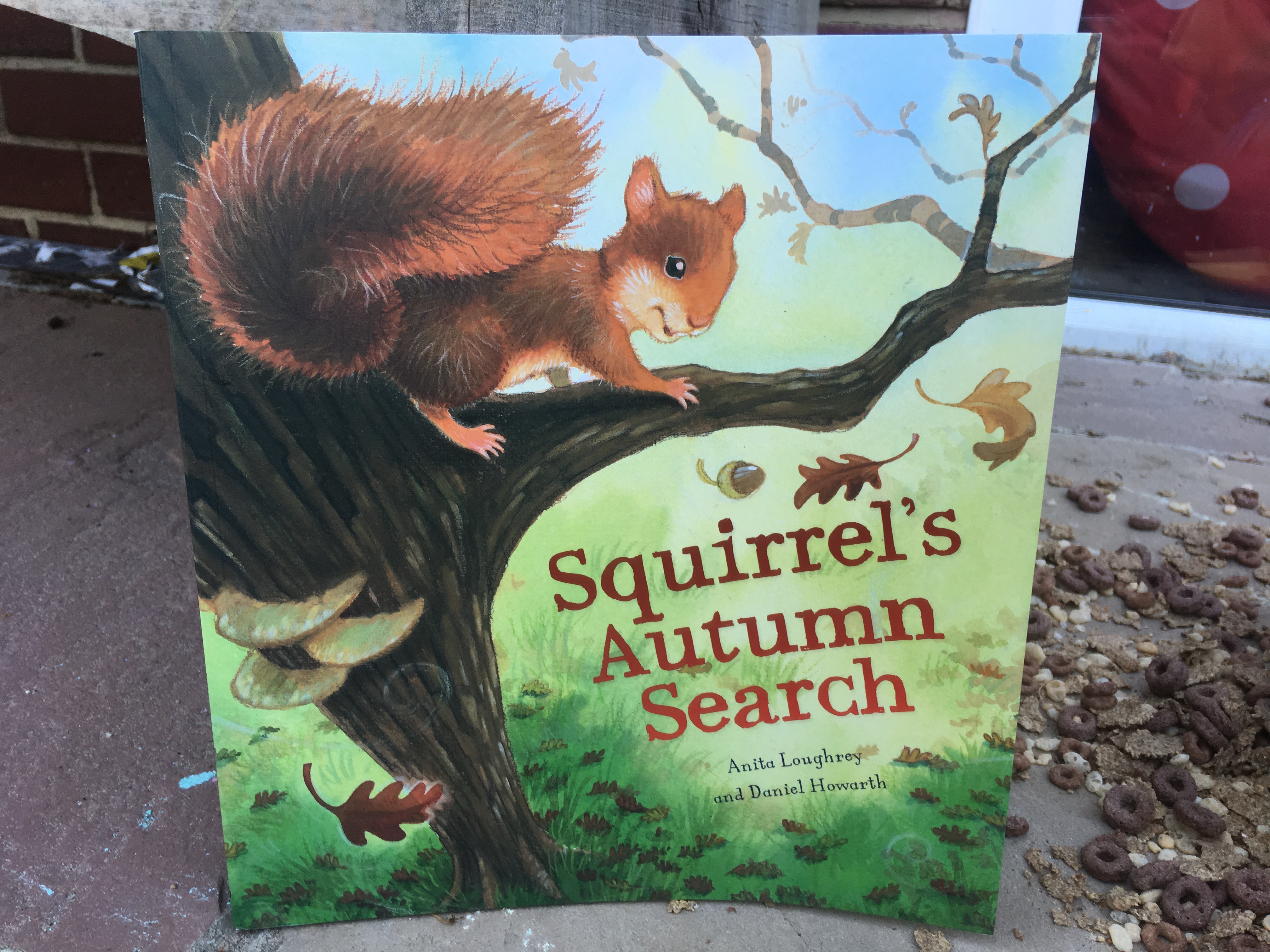 This is a lovely book
Squirrel loses his food
And asks all the animals in the wood if they have found it
Great for exploring signs of autumn
Thinking about woodland animals
Thinking about hibernation
Introducing habitats
So much to gain from a beautifully illustrated story
About a young squirrel who loves autumn
The Gruffalo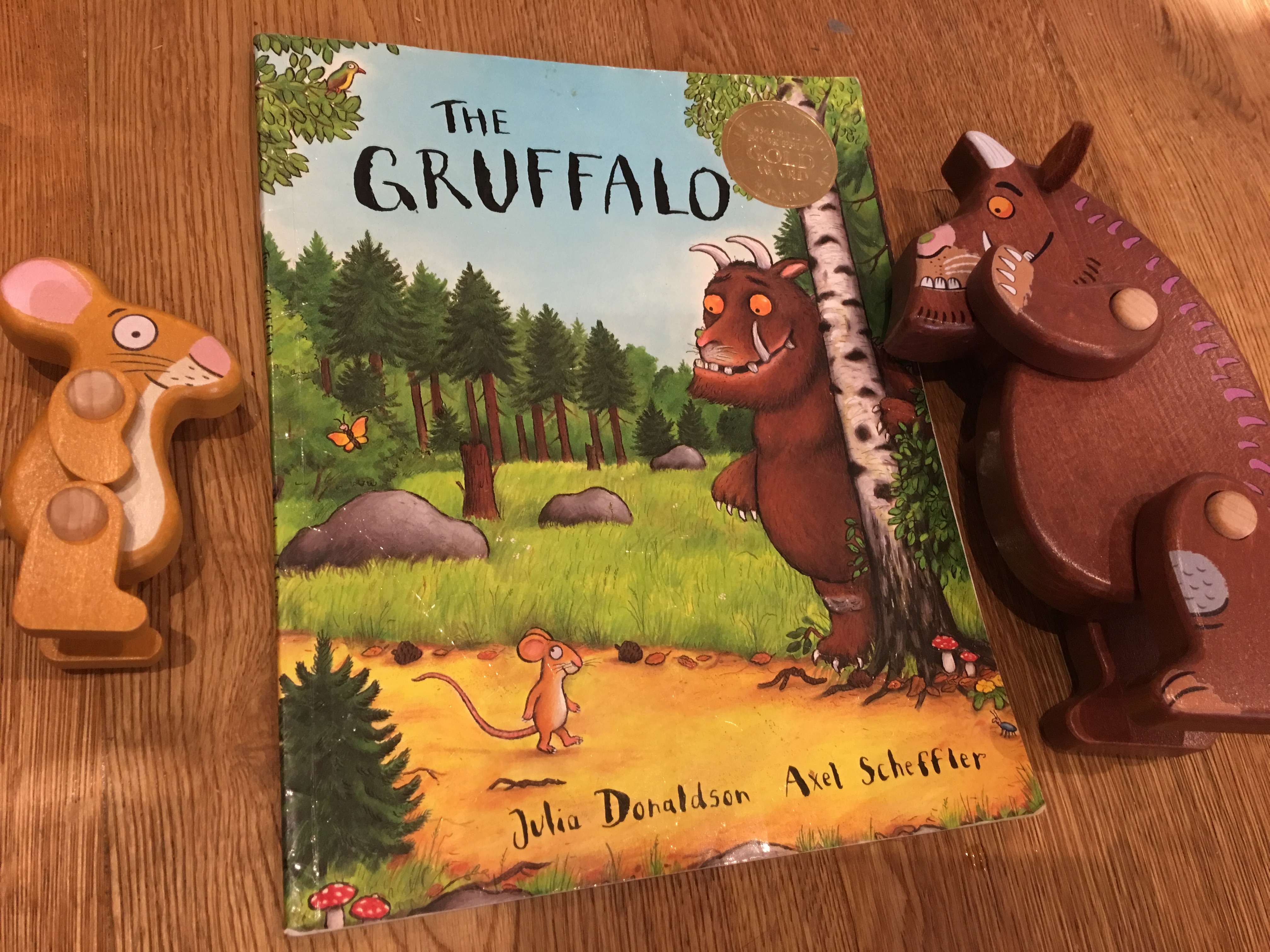 A family favourite for many years
It is Edie's turn to love the Gruffalo
And also be just a little frightened of him
She asks for the story over and over
She listens until we meet The Gruffalo
And then she is not so sure
What she does like to do
Is examine her wooden Gruffalo
Looking for his prickles and his tusks and his claws
She also loves spotting the different woodland creatures
This book has taught Edie to recognise woodpeckers, kingfishers, toadstools and frogs
David,myself and the older children
All now know this book by heart
And can often be found doing Readers' Theatre
Around the tea table
A firm family favourite
For autumn and any season
Owl Babies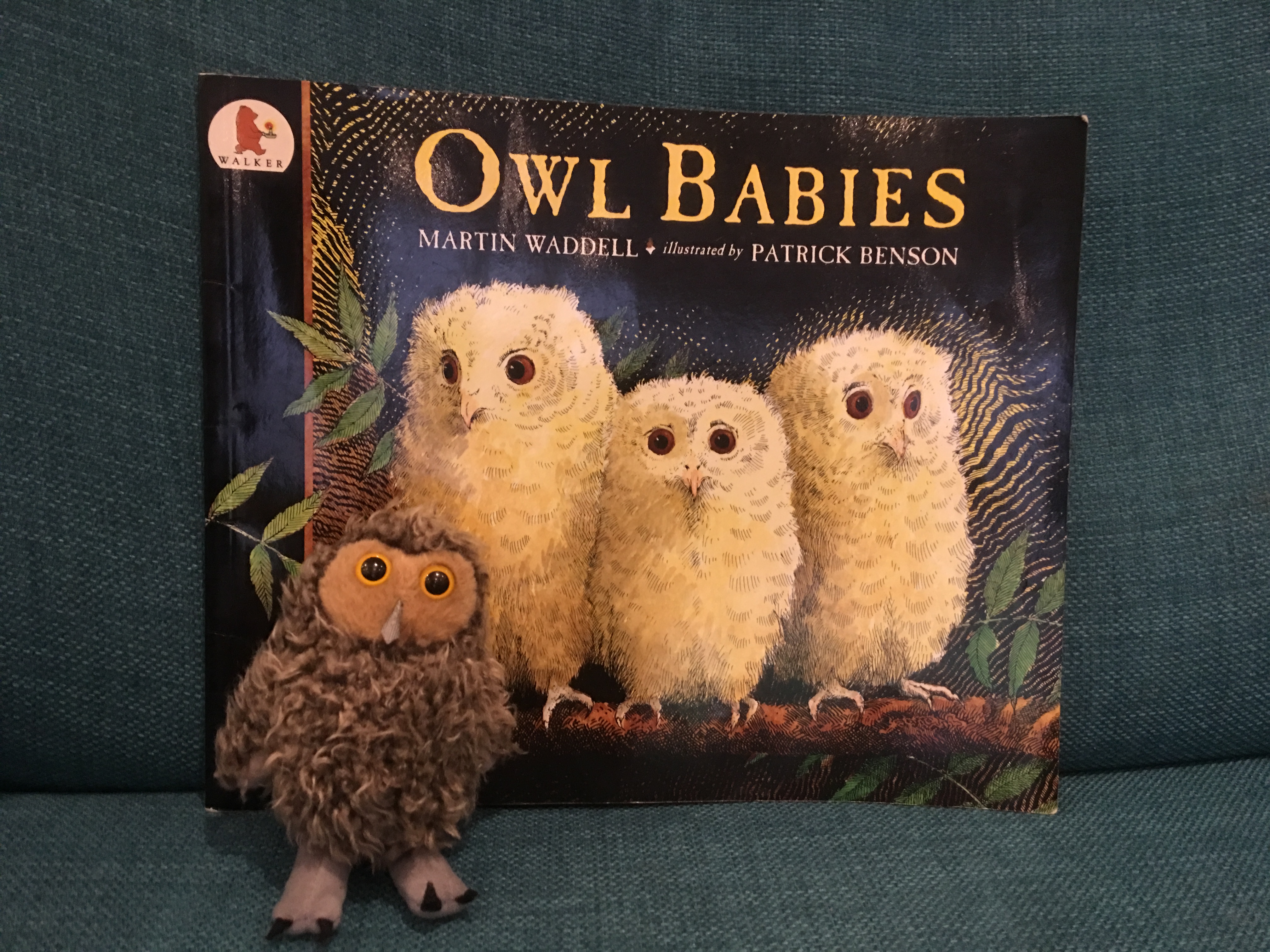 Another classic
Much loved in our home
This story is beautifully written and illustrated
It is wonderful to read aloud
The text is simple but the language is rich
Poetic
Lyrical
The words fall of your tongue in a musical rhythm
It really is a joy to read out loud
Because of the structure and repetition
The children are soon able to join in and read along
This is the story of three siblings
Waiting for their mother to come home
Helping each other to be brave
In our house this book is often performed with finger puppets!
I find this text perfect for performing or reading aloud
Giving each owl baby a distinct voice and character of its own
The text in parts is poetic and reads much like a lullaby
It is a classic bedtime tale
We're Going On A Leaf Hunt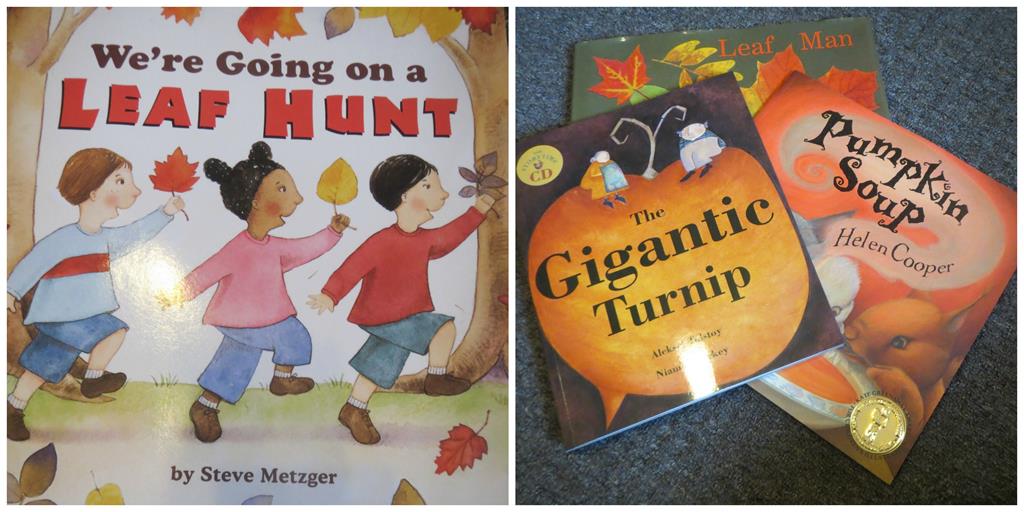 We love this book
Written in the style of
We're Going On A Bear Hunt
(Another book we love!)
This time a group of children
Are going on a leaf hunt
The only problem with this
Is that it is American
And some of the leaves we do not find here in the UK
So, for an autumn project
We are going to head to Bedgebury Pinetum
To go on a leaf hunt of our own
And as part of it
We are going to write our own version of the book
Watch this space!
It Was A Cold, Dark Night
This is our most read autumn story so far this year!!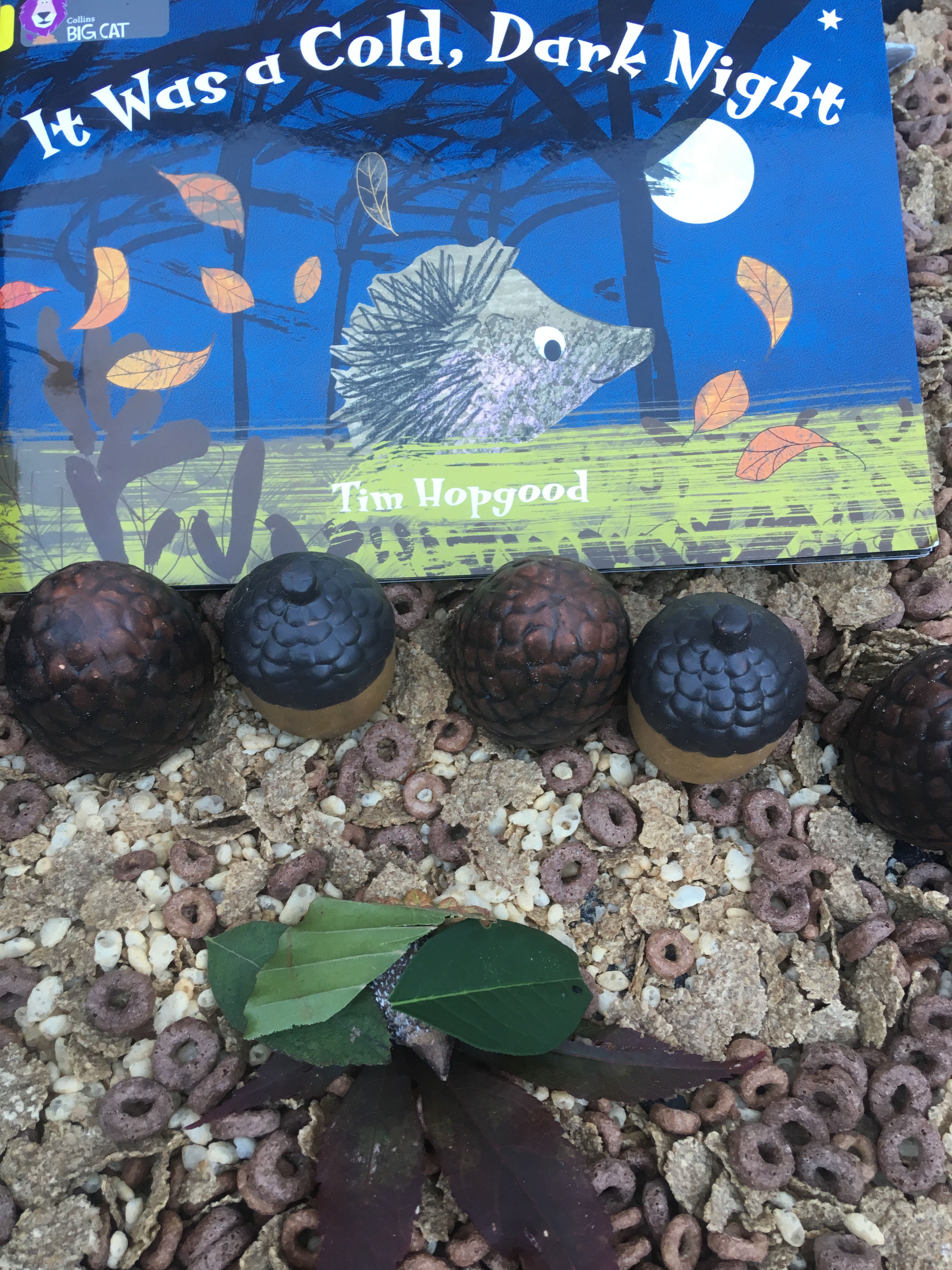 Edie loves hedgehogs
It is a word that she loves to try and say
We have lots of tiny toy hedgehogs and she loves to play with them
She makes nests for them in the leaves
Just like Ned the Hedgehog finds to sleep in
In this book
When we read this book
Edie likes to pretend to be the wind
And blows at all the pages
We say hello and goodnight to all the animals
As we meet them in their homes
This is a great story for introducing nocturnal animals
And their habitats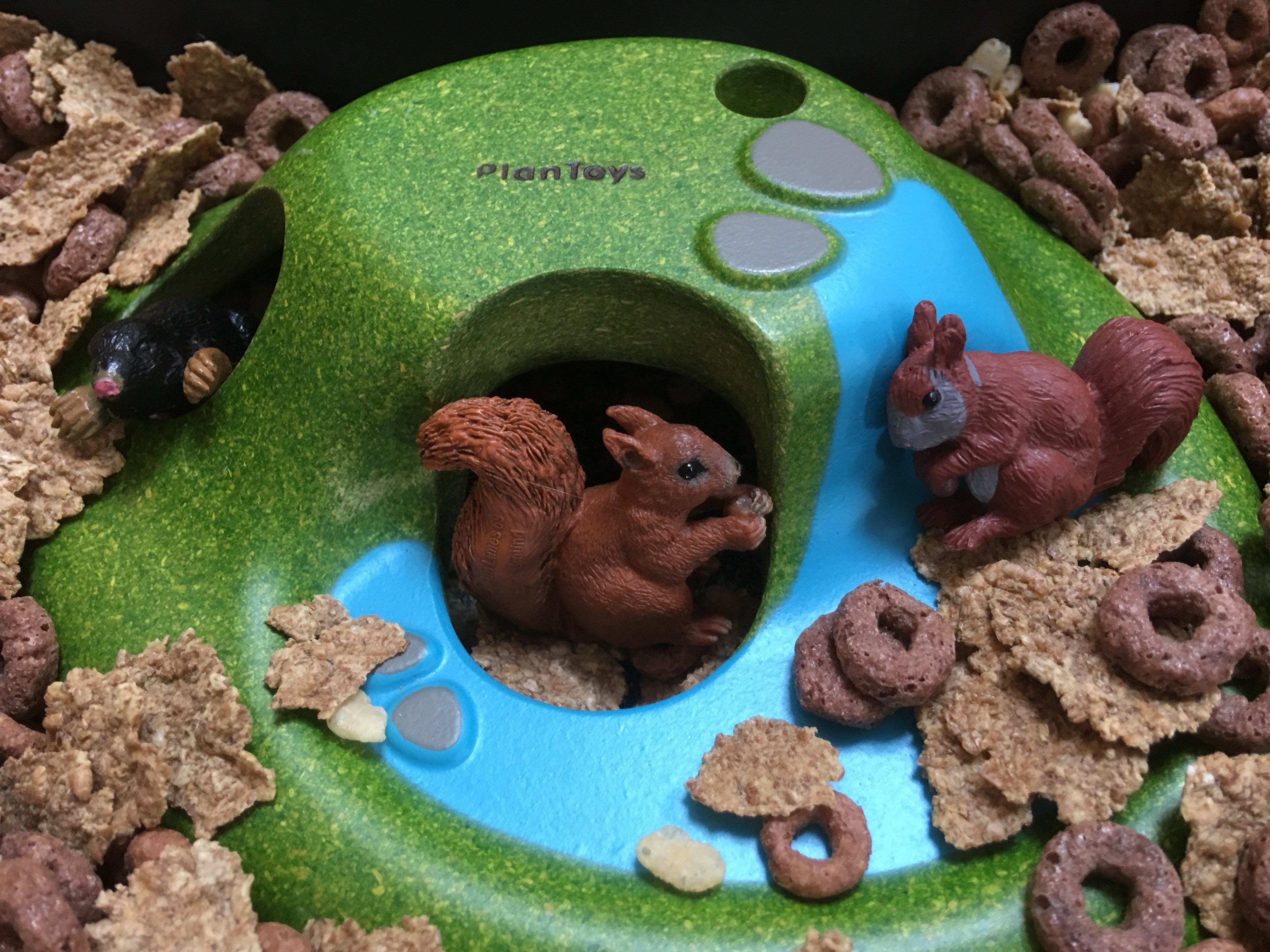 We made a sensory small world set to go with this story
All three girls have enjoyed acting out the story
Making dens for their animals
And adding new creatures
Edie loves looking at the pictures over and over again
Because of this book she can name all the animals
And point to and name the moon and stars
This is actually one of Esther's old reading books
It has only a few words
So leaves lots for the children to imagine
The best kind of book in my opinion
When looking to inspire play
Esther and Bea take turns to read this book with Edie
Which is really very sweet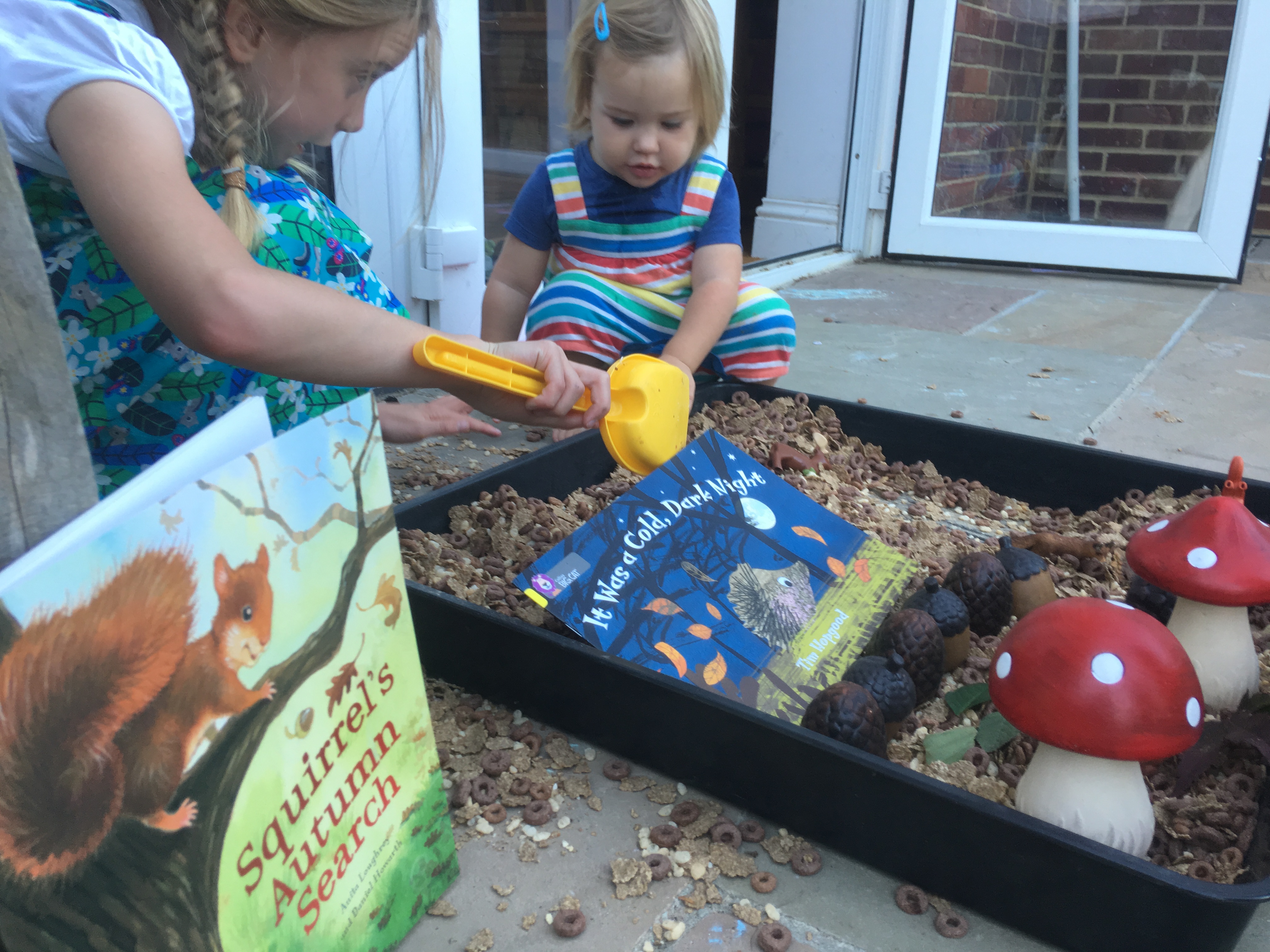 These are five of our favourite autumn bedtime books
We have lots more to come
What is your favourite autumn story?