Summer is finally within touching distance
And wedding season is in full swing
We are heading to Yorkshire next week
For a family wedding
It has been one year since our last wedding
And will probably be the last wedding we attend in a while
Because of this
And because of the VIP status off the people getting married
We are all very excited
If a little anxious
About the big day
I love weddings
I find them incredibly emotional
Much more so since Tilda died
Big family events make it very obvious that someone is missing
And weddings are particularly hard when you have lost a daughter
Because as you wait for the bride to make her entrance
You realise all over again that your daughter will never be married
David will never get to walk her down the aisle
Give her away
Make a speech in her honour
Celebrate her new life
With a husband or wife
And children of her own
To remember Tilda at the wedding
In our own little secret way
We will all be wearing stars
It seemed a good subtle way to make sure Matilda Mae was with us
I have found dressing the girls for the wedding tricky
Because again
It shines a stark light on the fact that Tilda is missing
I have now chosen outfits for all our living children
And I am really pleased with what they will be wearing
Esther and Bea are dressed in same but different styles
From David Charles Children's Wear
Their dresses are breathtakingly beautiful
Edie is wearing a much simpler and softer style
From one of our favourite brands
Boden
I wanted the older girls to match
Yet not be identical
Bea's style is a mix of ballerina, fairy and princess
While Esther age 8
Wanted to be more elegant
And add a little of her own style
To show that she is the eldest of our tribe!
Both girls have strong views on what they like
I wanted them to have special dresses
Dresses that are pretty and girly
Timeless dresses
Classic
That look like they are made for little girls
Not for mini adults
I spent a long time browsing the David Charles website
Thinking about the colouring of my girls
And the style, shape and length of dresses to try
I am so incredibly pleased with the dresses that they have
And most importantly
They are too!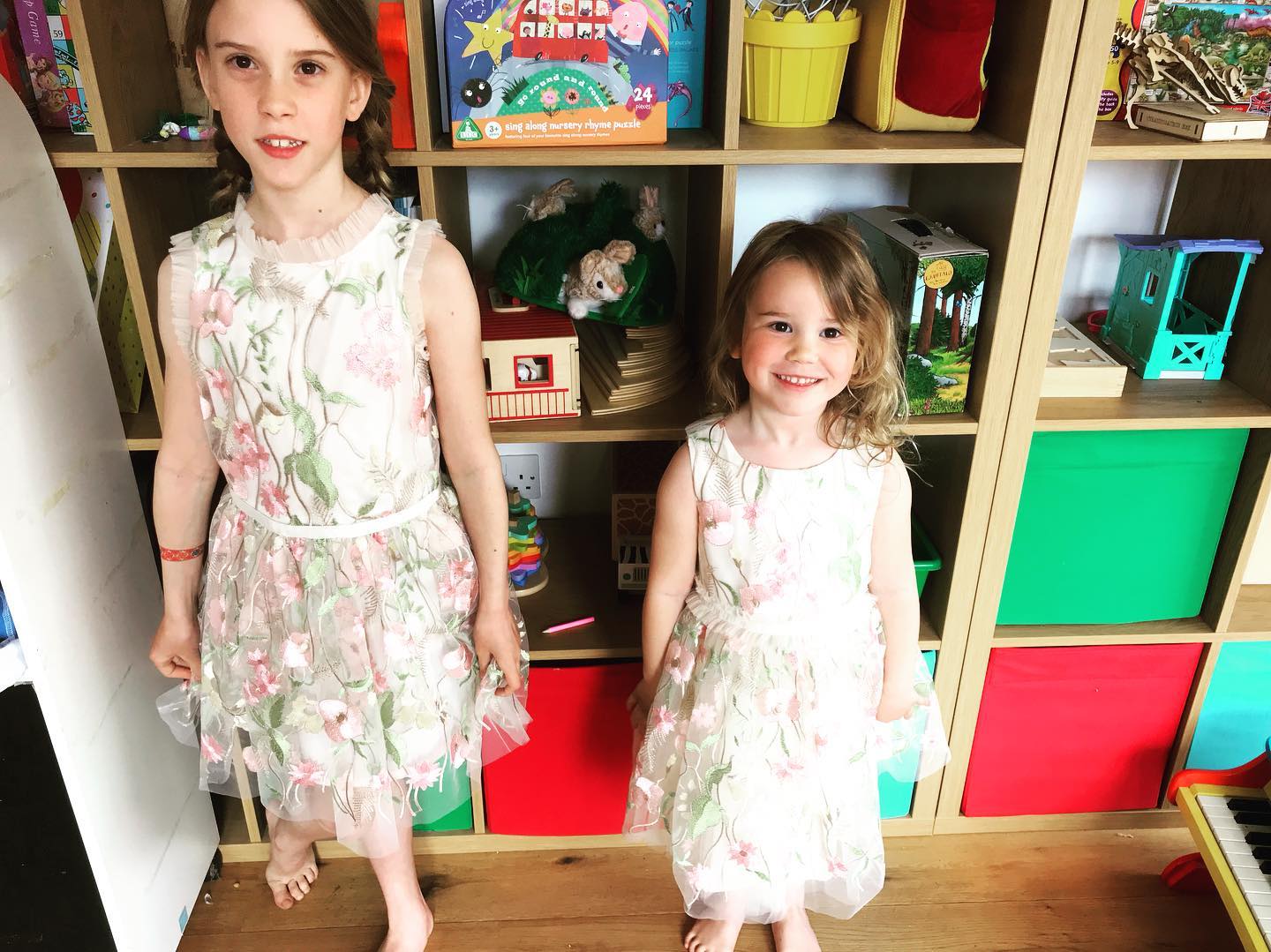 The dresses arrived in beautiful packaging
I have to admit I was very nervous unwrapping them
The dresses are beautiful
And you could tell from first glance that they are incredibly well made
The embroidery is exquisite
The colours perfect
The detailing so special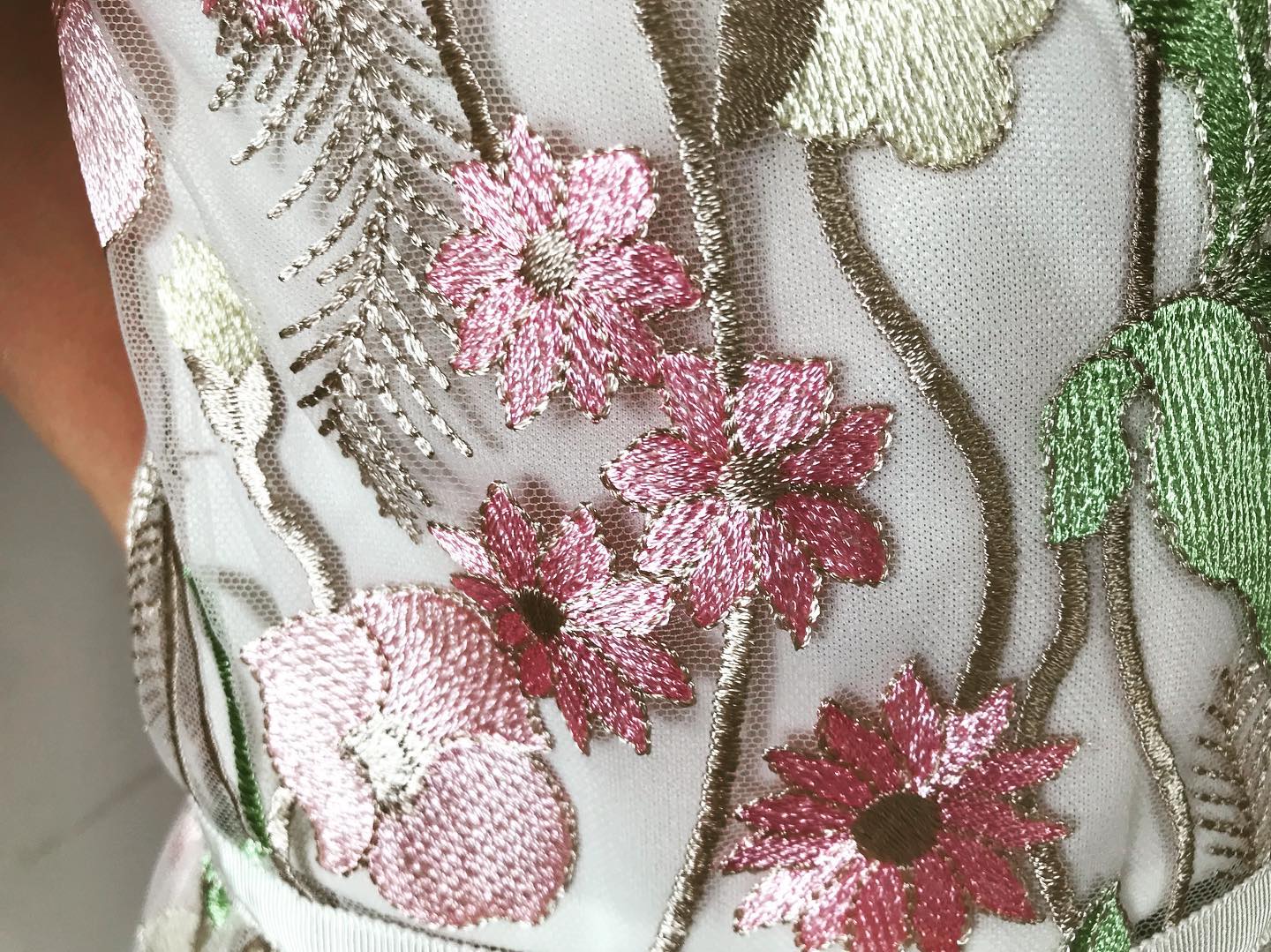 You can tell a lot of love when in to the design and manufacture of these dresses
The girls could not wait to try them on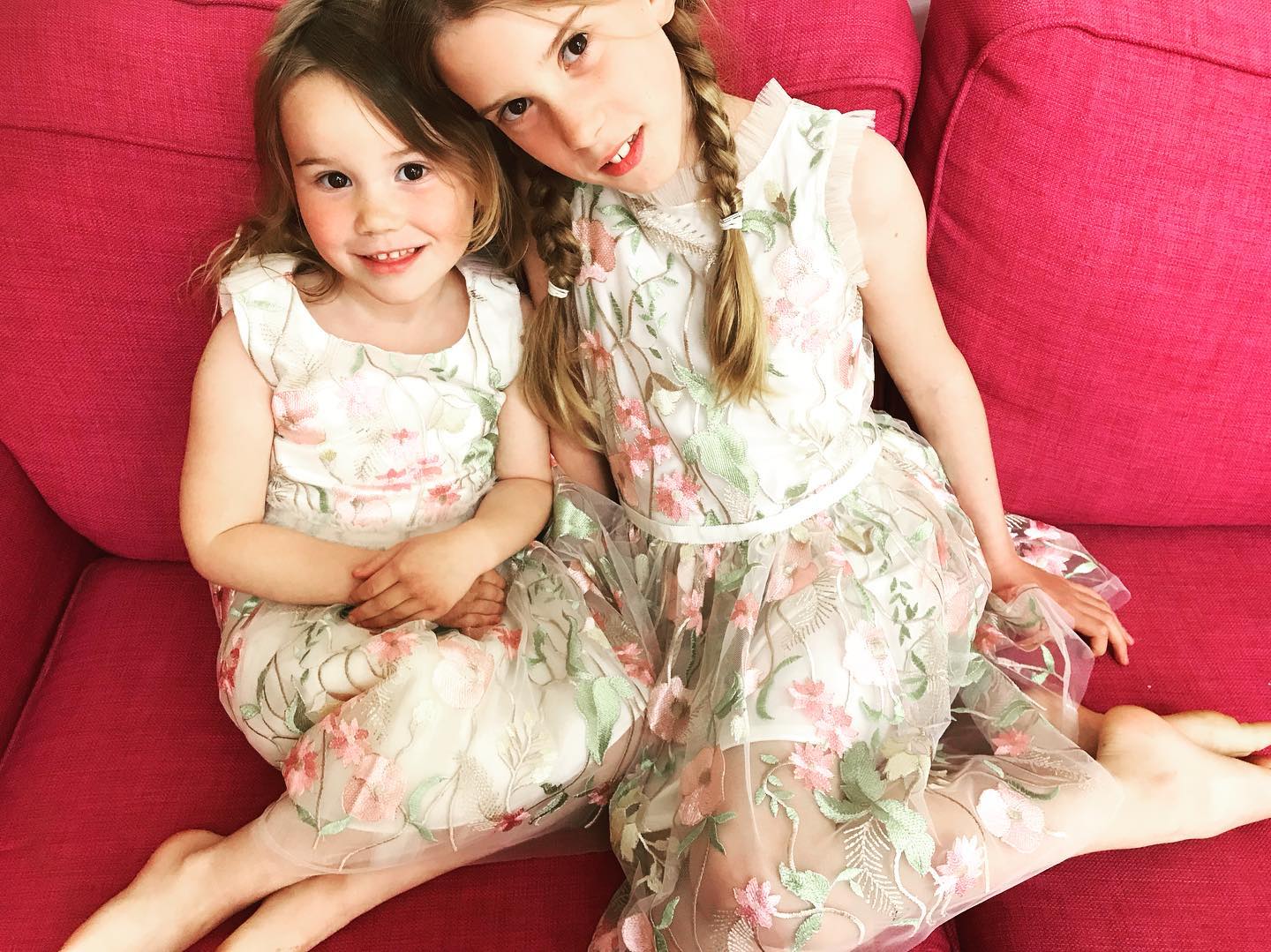 Bea's dress is a Cream Floral Party Gown
With embroidered floral accents
This dress is the epitome of springtime elegance
Delicate layers of tulle add an instant air of luxury
While the ball gown silhouette makes this gown perfect for parties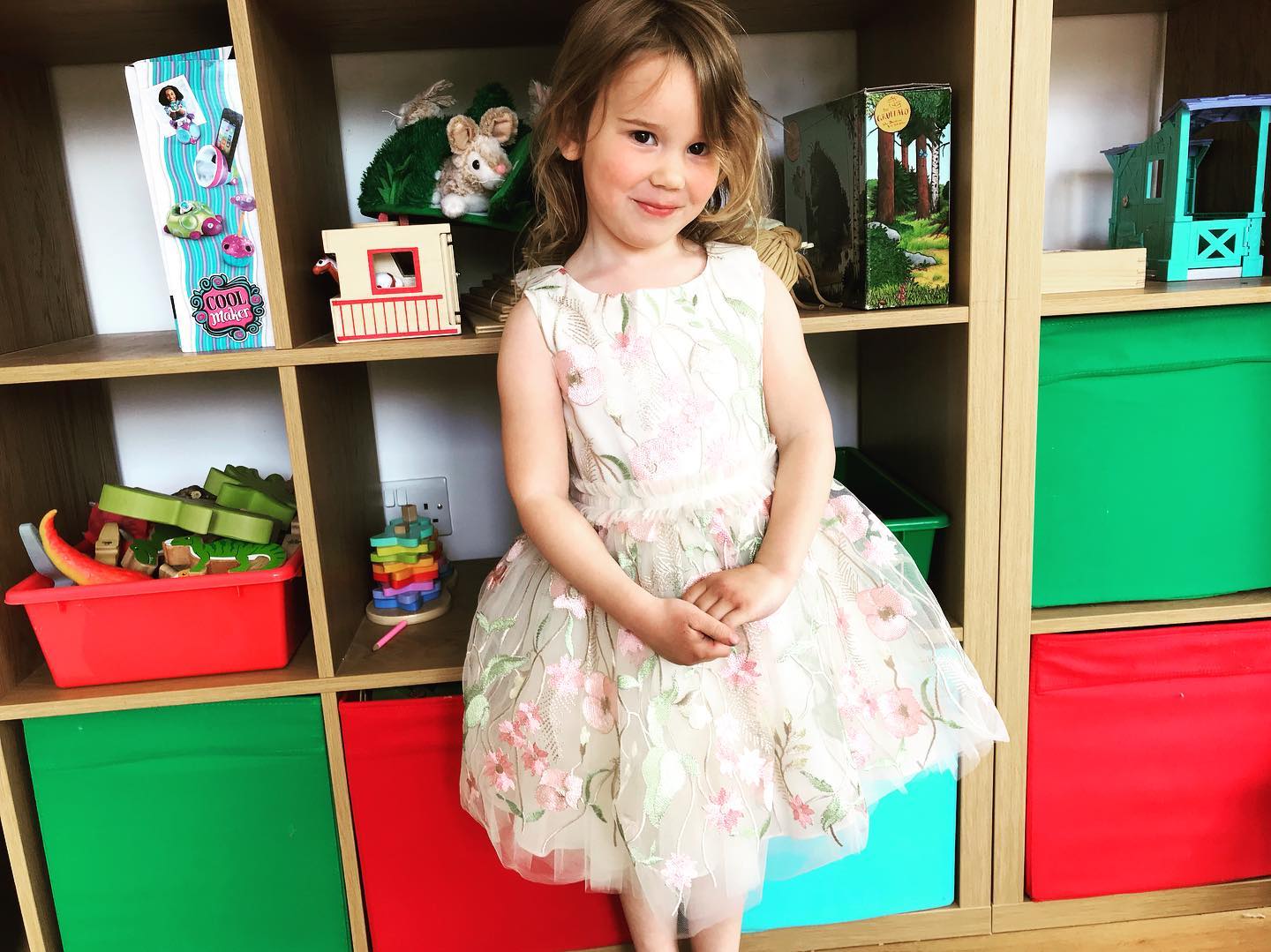 The dress has soft waist ruffles
And a subtle v-cutout back
This really is a stunning dress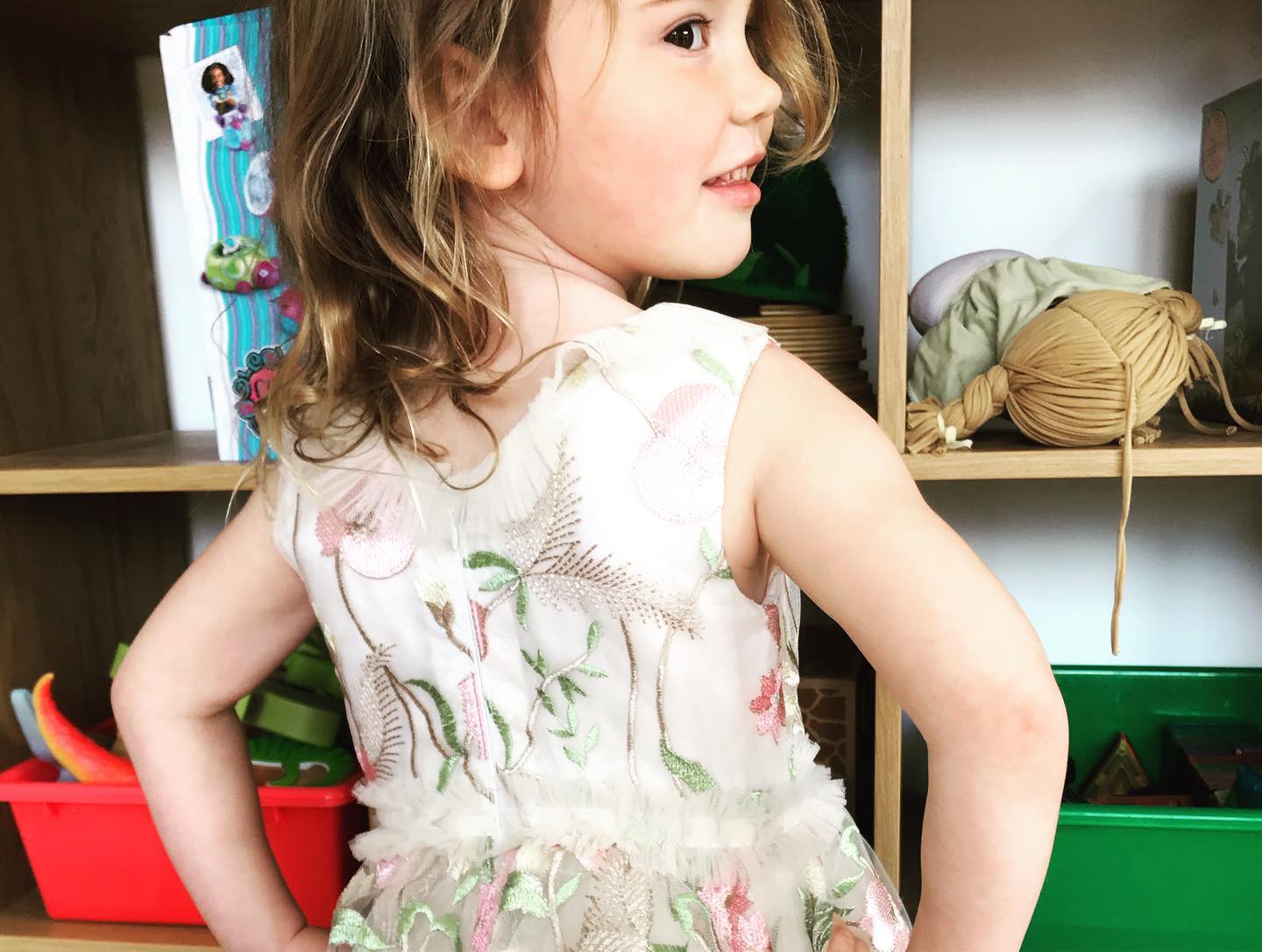 Bea will be 5 in August
I bought her the age 5 size
And it fits well with some growing room
Which I wanted as the dress retails at £285
The smile on her face though is priceless
And I cannot wait to see my little princess
With her hair all done and her sparkly golden shoes
She is going to be BEA-utiful!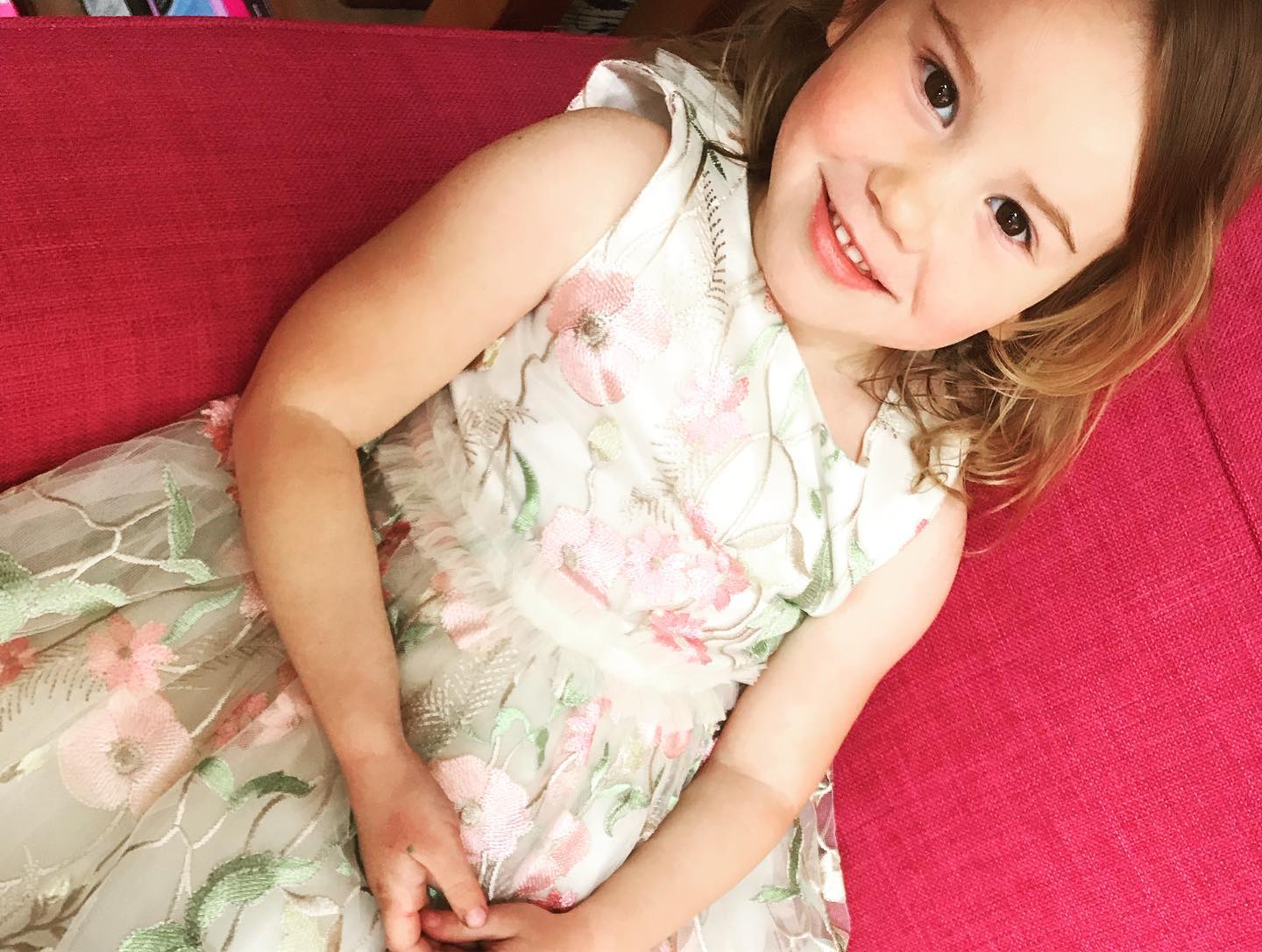 Esther's dress has the same floral design
Called Cream Floral Applique Gown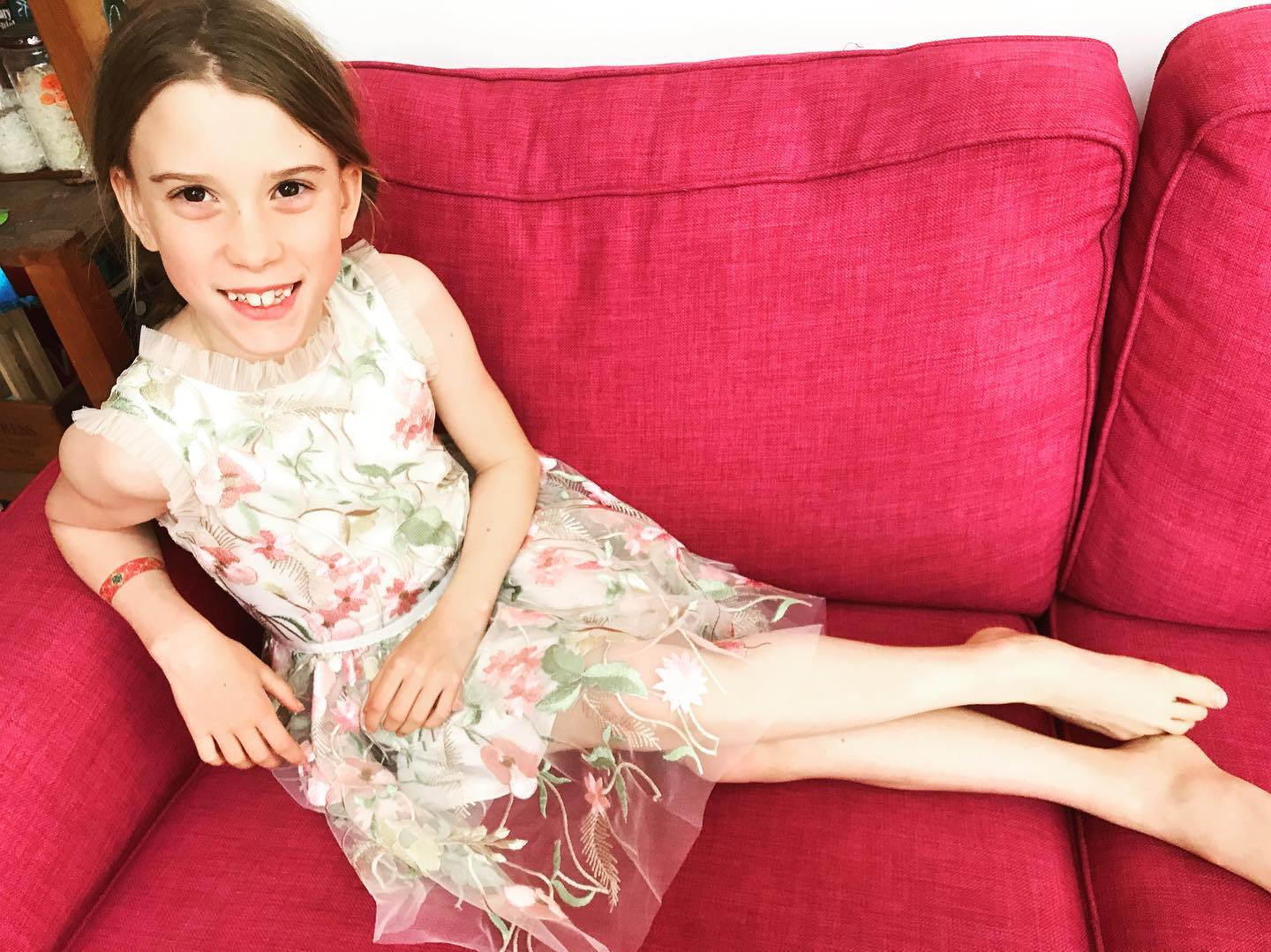 It is in a soft cream palette with pastel appliqué throughout
Featuring a tulle pleated skirt and lavish ruffle bodice trim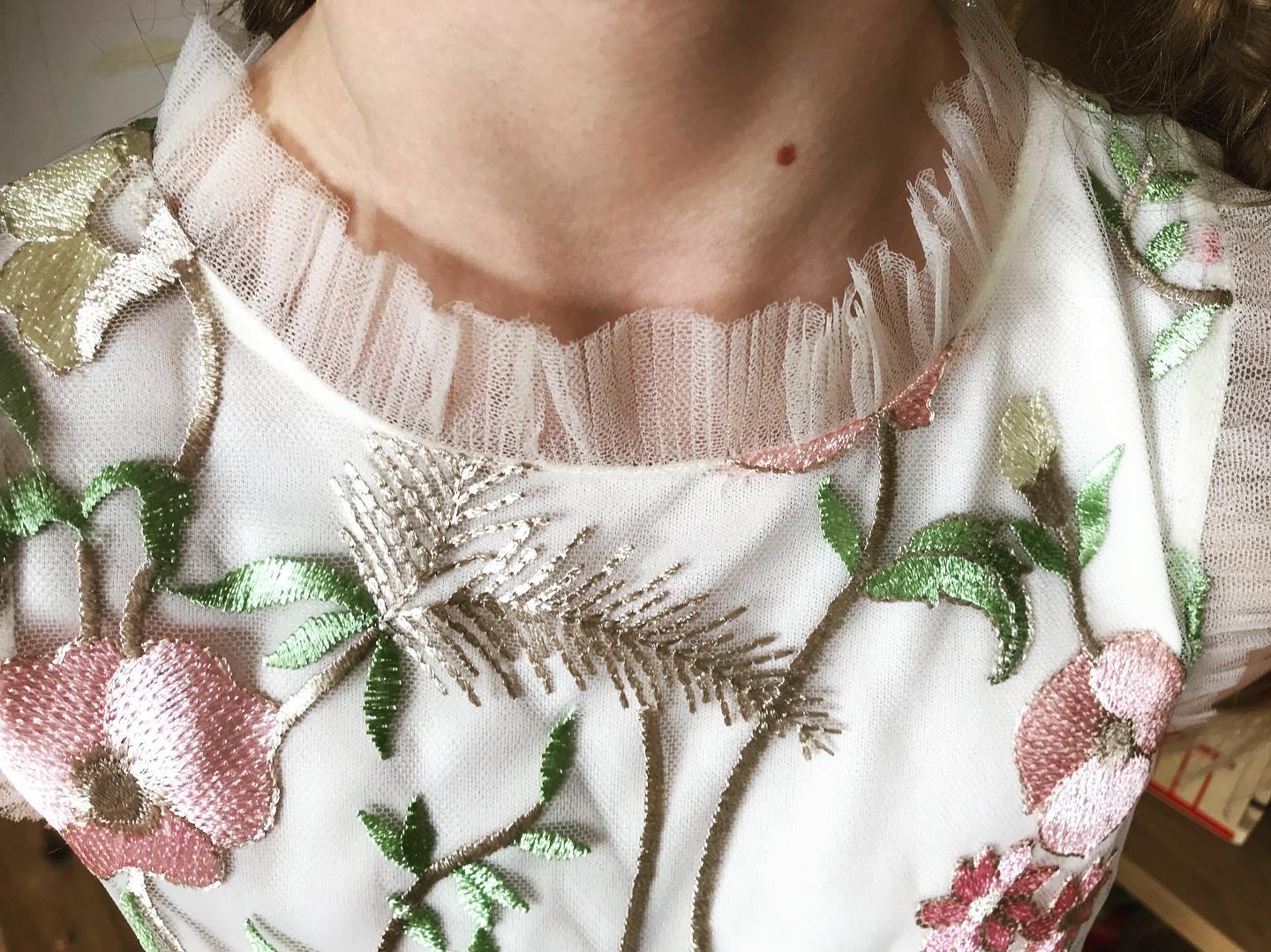 This gorgeous ribbon-waist gown
Includes a subtle v-back detail and concealed zip fastening
It is so pretty
And just looks a little more grown up than Bea's gown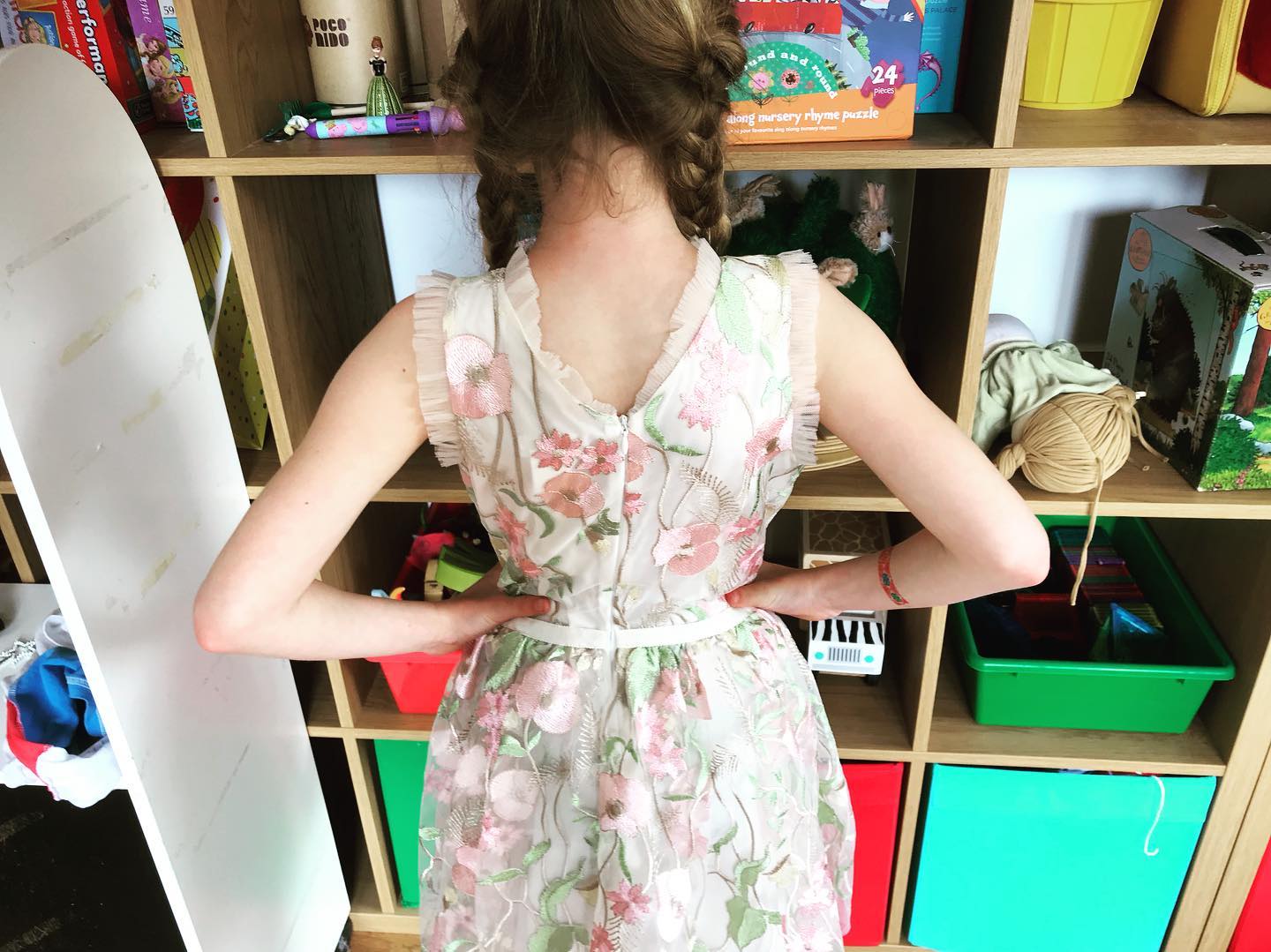 Esther is adding her own funky style by wearing the dress with a denim jacket
While Bea has a cream bolero cardigan
They are going to look so wonderful together
Identifying as sisters
While showing of their personalities
And individual sense of style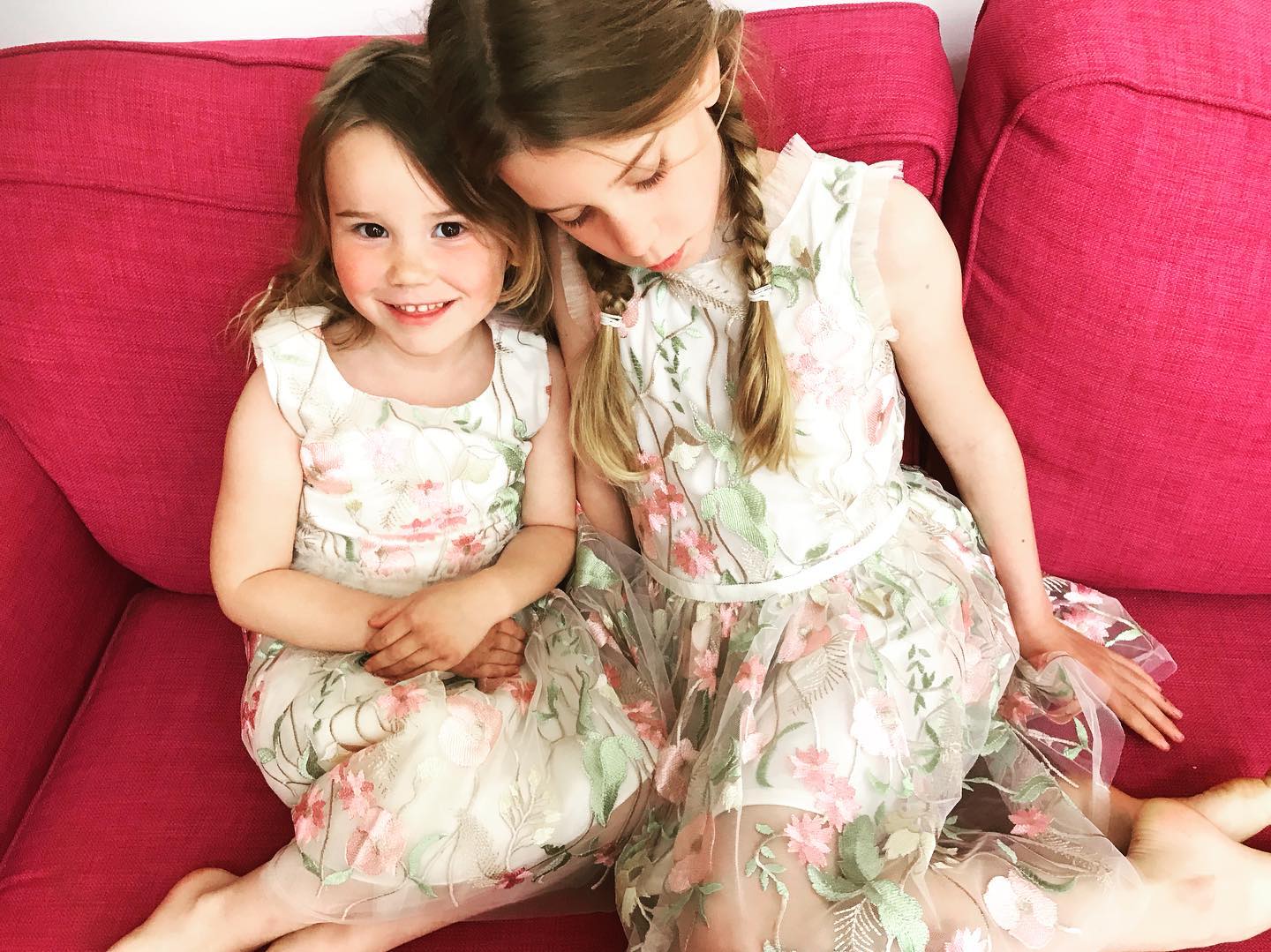 If you like the look of these dresses
And fancy winning one for the special little girl in your life
Keep an eye on the blog
As I have a wonderful giveaway coming up
In collaboration with David Charles
I will also be sharing photos of the girls all dressed for the wedding
And telling you more about this fabulous children's wear brand
We were sent Esther and Bea's dresses in return for an honest review