As a parenting blogger it is a hobby of mine to test, review and share products that are relevant to family life, and our family in particular. It makes me so so happy when I am able to share a product that I have truly loved. Like this one!
As a mummy of three children under three I can often struggle to get much done in a day let alone venture out and about.
Everyone told me that I should get a carrier or a sling, and so I did. I got a few but none that Matilda and I were very happy with.
Then in June as I was getting ready for mine and Matilda's road trip to Brit Mums Live I was offered a Baby Bjorn to review.
And a miracle it is!
This fabulous baby carrier has honestly changed our lives.
I had obviously heard of Baby Bjorn. It is a major baby brand here in the UK and abroad. I had never really wanted one of their carriers before though I had heard good things about them from family and friends. I always felt that I wanted something prettier.
I did try pretty ring slings and wrap style carriers but could not find anything that was quick and easy to get on, quick and easy to get baby in and out of and comfortable to wear for long periods of time. I began thinking it would be a miracle if I could find something to tick all the boxes that I required.
And then my miracle came along. The Baby Bjorn Miracle!
The Baby Bjorn Baby Carrier Miracle is ergonomically designed to offer a range of ways of carrying baby and a variety of ways of distributing the weight of the baby as you carry her. The waist belt can transfer the weight of baby to your hips to relieve your back and shoulders. When I first read about The Miracle I assumed that it would be difficult to use but I have found it so easy that I cannot quite believe it to be true.
On first wearing the Baby Bjorn Miracle Carrier I followed the simple and clear instructions and within minutes Matilda and I were ready to go. There was no need for repeated repositioning as we had found with other slings and carriers we had tried.
I felt confident with her on me and she seemed happy and settled.
I wore Matilda to London for Brit Mums Live. I wore her throughout the two day conference and she was happy to be worn both awake and asleep. It was easy to wear her and meant I was able to use the pram to carry our bags!!
We have had the carrier now for two months and we have really put it to the test. Now that Matilda Mae is almost 4 months she is enjoying being carried both parent and forward facing. The carrier has these two positions available and has an adjustable head support which Matilda likes to chew when she is facing outwards.
This super simple soft structured baby carrier is made from 60% cotton and 40% polyester. It is machine washable at 40 degrees which is great if your baby, like mine, also uses it as a chew toy!
This is a carrier made with babies and their parents in mind. It is so easy to fit to the size of your baby. It has a slideable adjuster that you set to your baby's length. You can switch where you carry the weight with just the tightening of the shoulder or waist straps. It really is that simple to use and so very comfortable to wear. The thing I love most is that with the size adjuster you can ensure that your baby is carried close to your chest, heart to heart and close enough that I can kiss her on her beautiful head.
The Baby Bjorn Miracle has helped to improve our daily family life and also enabled Matilda to partake in some exciting family events. Importantly it has given me back some quality time to be with Esther and William and I can never get enough of that.
The exciting thing about the Baby Bjorn Miracle is that it lasts from birth (for babies over 8lbs) to 15 months, or 26lbs, and so we still have many more adventures and quality time ahead. Matilda is loving being able to watch the world go by now that she is old enough and strong enough to be forward facing. She loves seeing her own reflection in mirrors and windows that we pass. But she also loves being cuddled close as she falls asleep.
The Baby Bjorn Miracle is really comfy for baby. All the seams are outside to avoid chafing and the head support is really well padded. Matilda is happy to be in the carrier for quite long periods of time on family walks, day trips and to allow me to do chores around the house and garden. She loves watching me hang the washing out!
All this simplicity, style and comfort comes at a price. At just over £100 The Baby Bjorn Miracle is not the cheapest carrier can buy but in my humble opinion it is worth every penny for making possible moments like these.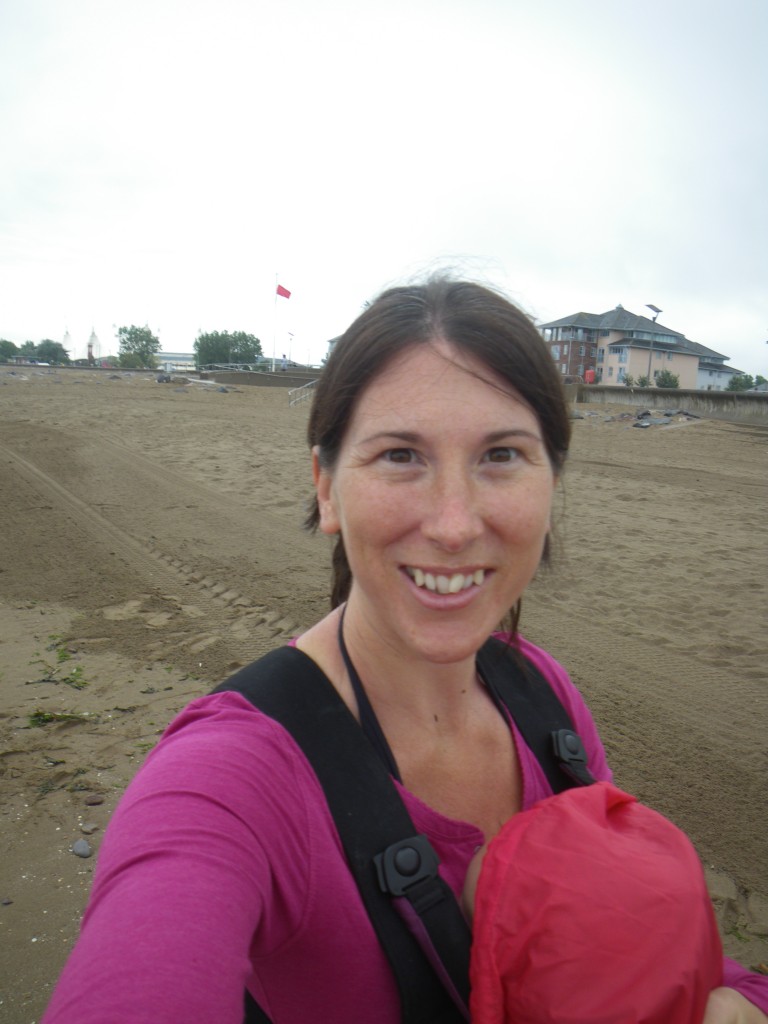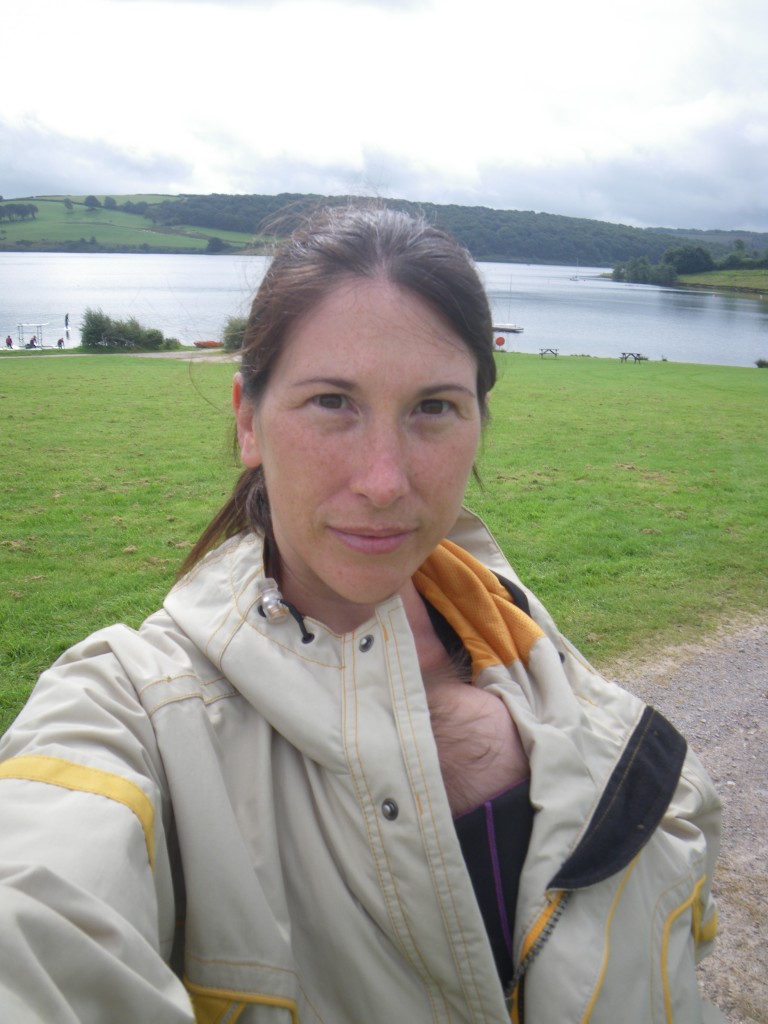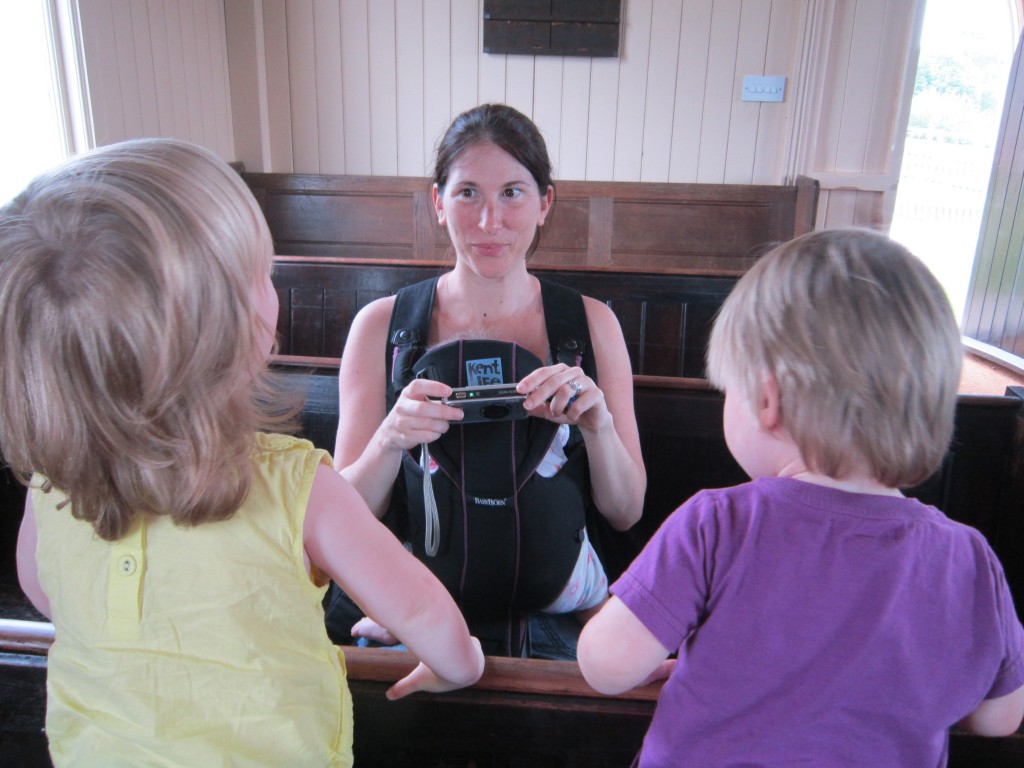 If you are interested in a Miracle of your own or would like to find out more about Baby Bjorn you can do so through their website, Facebook page or by following them on Twitter.
We were sent one Baby Bjorn Miracle Carrier for the purpose of this review.