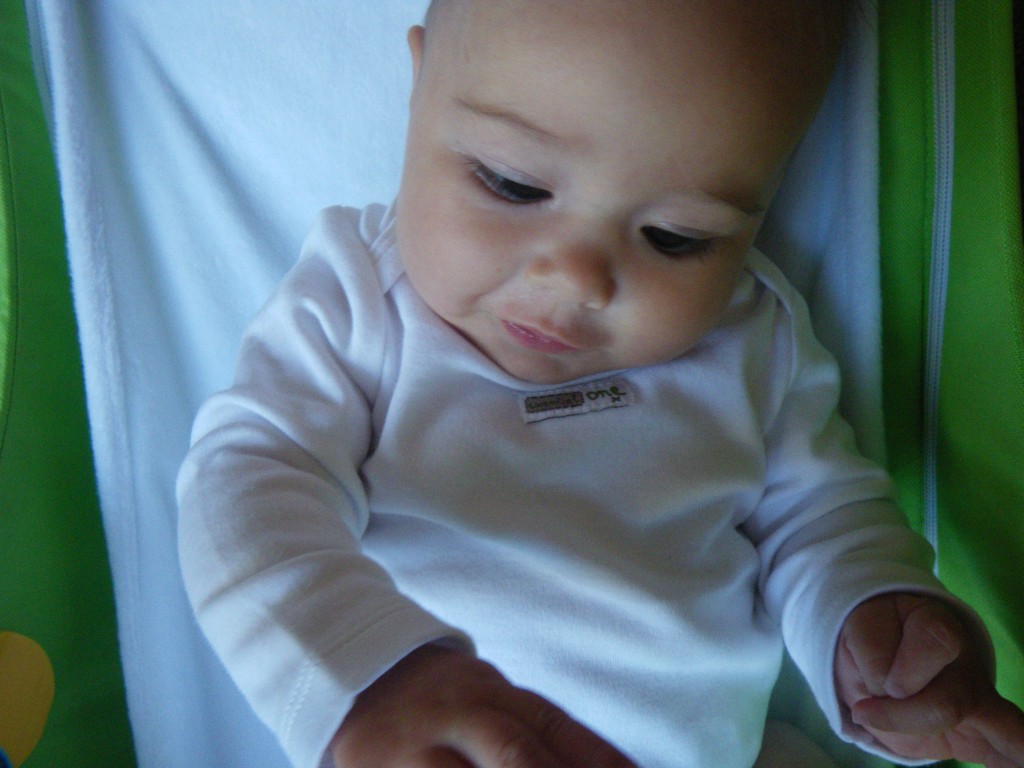 With autumn well on its way now it is time to start layering up and for Matilda Mae that means vests and bodysuits under rompers and sleepsuits.
When buying basics for Matilda to wear under her outers I know exactly where to look.
Baby basics are essential and so I turn to The Essential One.
Really Essential! Our 5 pack of baby bodysuits / baby vests are made from 100% finest cotton so really soft against baby's skin.They have an envelope shaped neck which means you can pop over baby's head really easily. Fully poppered opening for easy nappy changing. They come with their own co-ordinating jersey drawstring bag – really practical (and free!). You will need at least 5 baby bodysuits in your new baby's first week!
Tomorrow I am going out for some quality time with Matilda Mae and I have packed everything we need into a vintage Essential One bag. It has room for nappies, wipes, a change of clothes, a blanket, my wallet, some tissues and a few small toys. It is a great sized and florally pretty bag. And it is free!
Matilda will also be wearing a short sleeved Essential One vest that I know will keep her toasty warm on our travels and comfortable too.
The great thing about The Essential One's Basics is that they are great value. The Essential One team understand that small babies need lots of vests and sleepsuits so they keep their basics affordable so that giving your baby what they need does not break the bank.
But The Essential One does not skimp on quality. All their baby clothes are made from 100% superfine cotton so you can be confident that you are buying the best of the best for your baby.
Five short sleeved bodysuits from The Essential One cost just £12. I ordered a set on Wednesday and they arrived beautifully packaged and scented today along with several other items I had chosen Matilda from their fabulous autumn range.
For wonderful fast and friendly service, affordable quality baby items all beautifully scented and packaged you really need look no further than The Essential One.
All their clothing is now available for babies up to 18 months.
I am hanging out now for toddler essentials too???
We were sent three sleeveless and three long sleeved bodysuits for the purpose of this review.