Today I wanted to reuse our messy farm materials to make a messy construction site.
When I was planning it out last night I realised that to make the best of this experience I would need three things: hard hats, hi vis jackets and natural wooden blocks.
It was too late for the hats and jackets but my amazing husband made me some blocks from off cuts of wood. We always have lots of wood around and especially at the moment as David is making Esther and William a fabulous new bedroom.
He made the blocks by cutting them into shape and power sanding them.
Esther and William love them as they are bigger than our other blocks. I like them for today's play as they are naturally coloured rather than bright multi colours.
They were perfect for the play scene that I had imagined.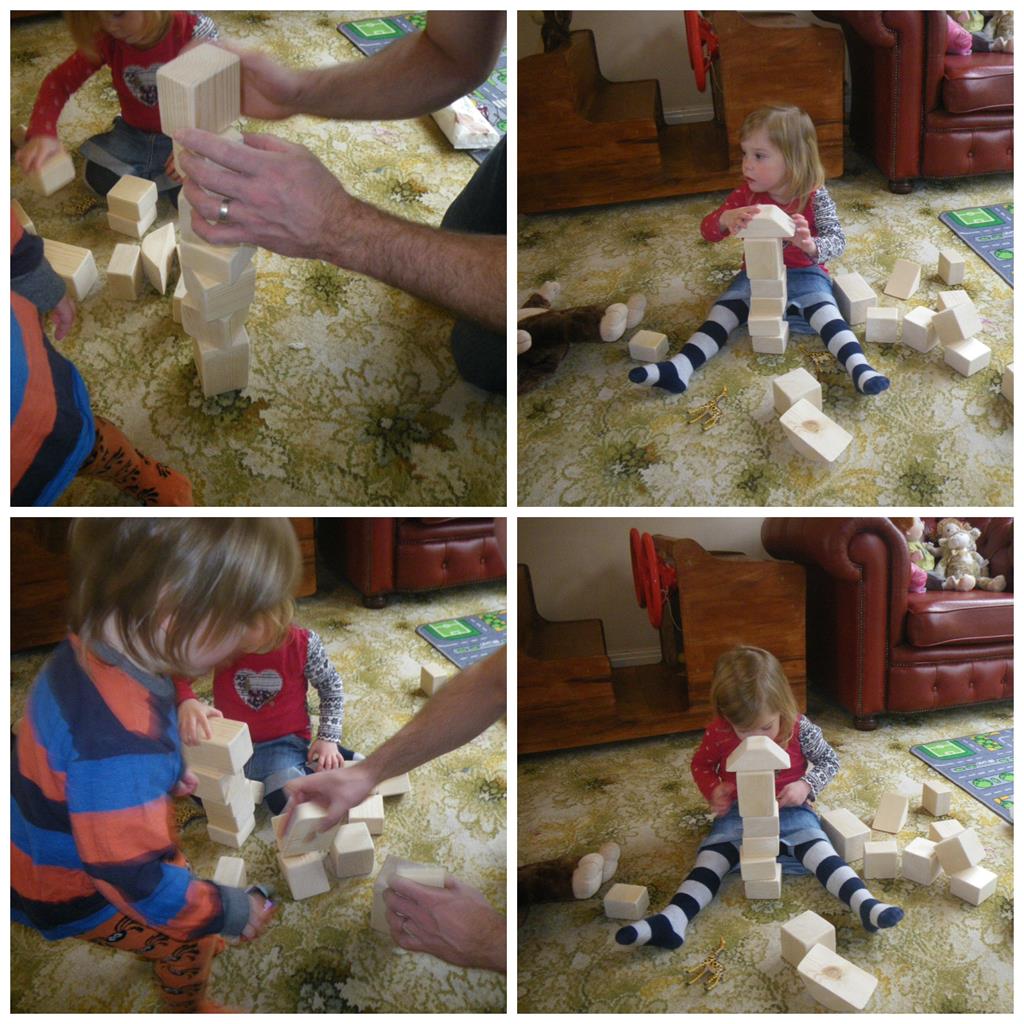 To set up the scene I poured the farm mix into the Tuff Spot. I then added some cannelloni tubes and shredded wheat.
The cannelloni tubes looked like the large drain pipes that are placed under houses and the wheat blocks provided some textured bricks to build with.
Esther and William enjoyed exploring both of these including trying to eat them. Yuck!
Esther and William had a friend over for a play date today and I think that she too enjoyed playing with our messy construction site.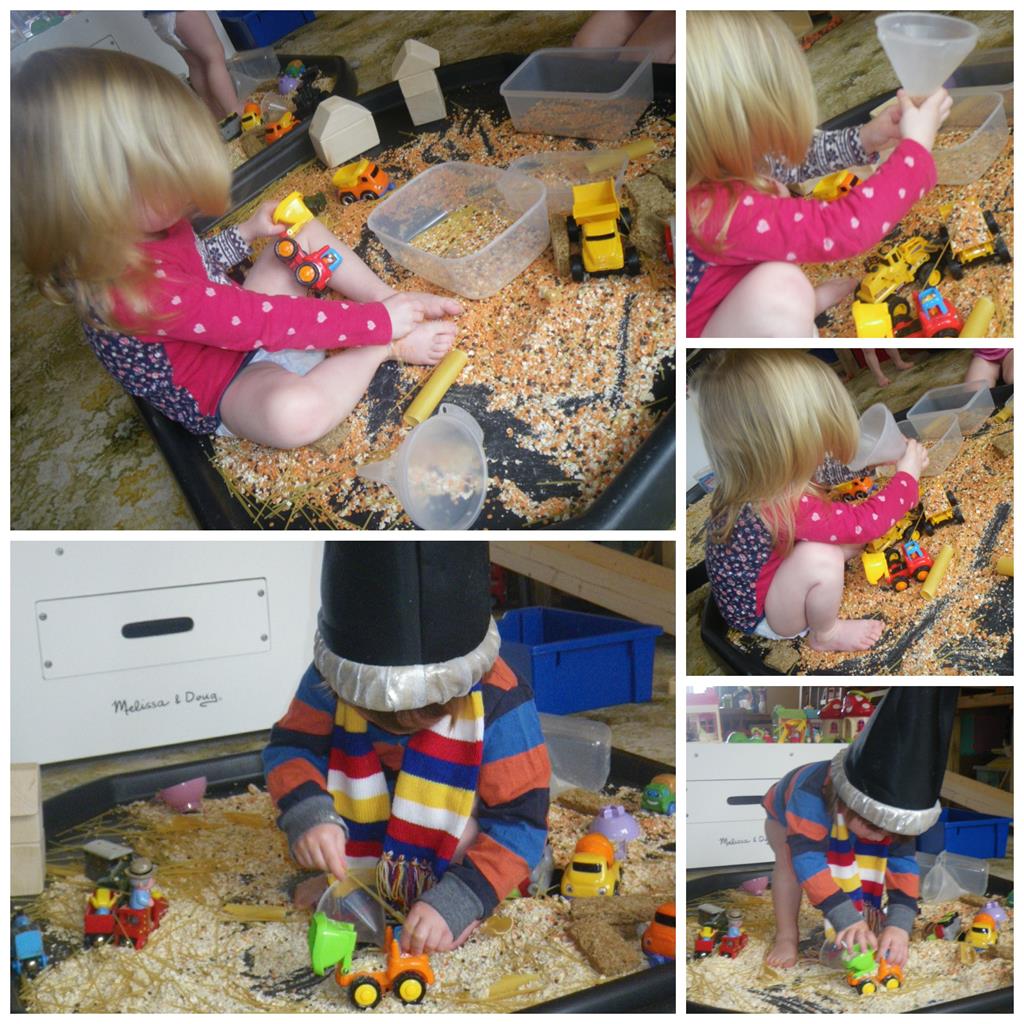 Esther and William love loading and unloading diggers and dumper trucks at the moment. Today I added funnels to their play and small scoopers. This gave them lots of ways of moving the materials from one place to another. They focus so hard on what they are doing. It is lovely to watch them concentrating on their play.
I gave them lots of different sized containers to empty and fill.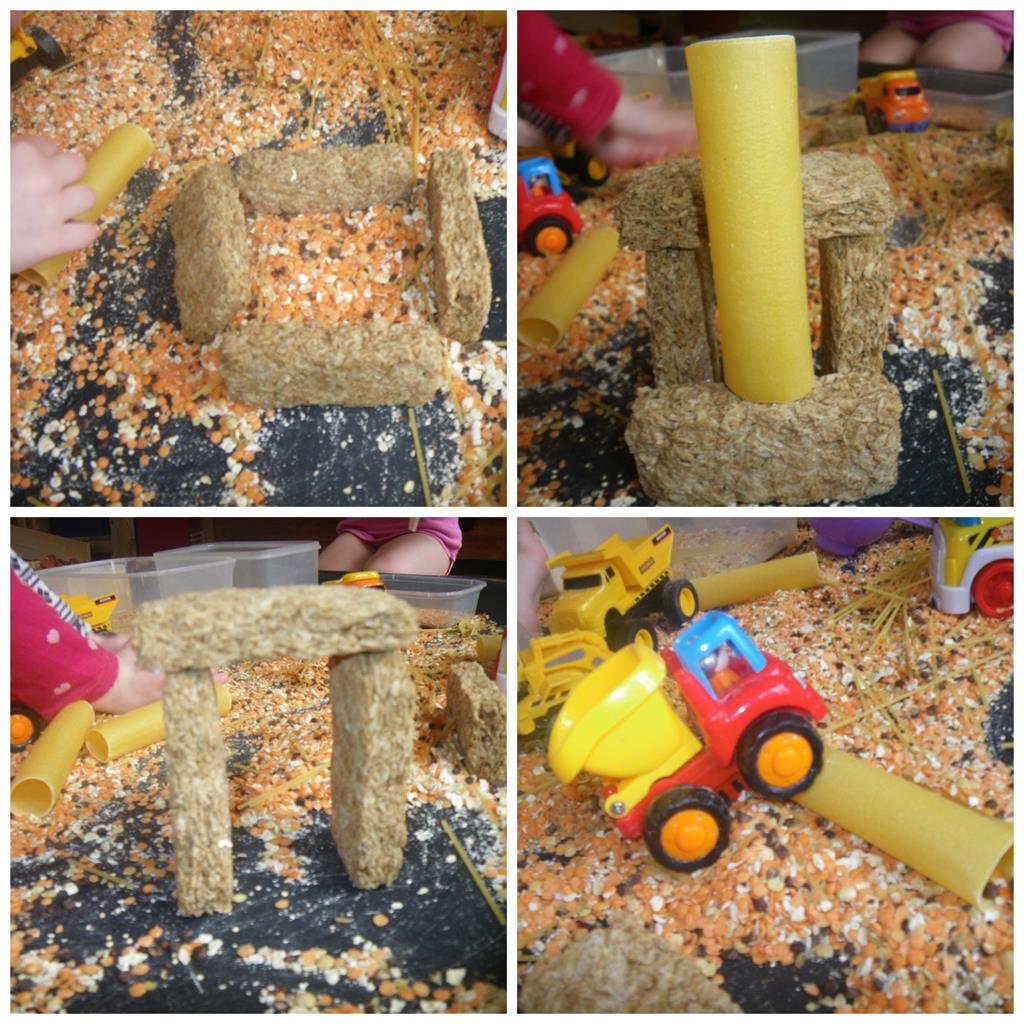 I showed Esther and William how to use the different building materials to construct things. We tried to make bridges and tunnels and archways and ramps.
After a while it was time for the engines to arrive. We had a go at mark making with their wheels.
William started to talk about a story we have watched recently on Ivor the Engine where they find an elephant on the track.
I gave William an elephant and Esther a rhinoceros so that they could act out the story. I was absolutely amazed at the detail in their story as they narrated their play.
This is the episode of Ivor.
William placed an elephant in front of his digger and talked about how the digger could not go on because there was an elephant in the way. He then brought in different characters to try and help move the elephant. He then made the elephant a warm bed to sleep in before deciding that actually the elephant would stand in the sun because the sun is warm. He then made the elephant kick over a bowl of food just as the elephant in the episode kicks over a bowl of water. It was just magical watching and listening to his play.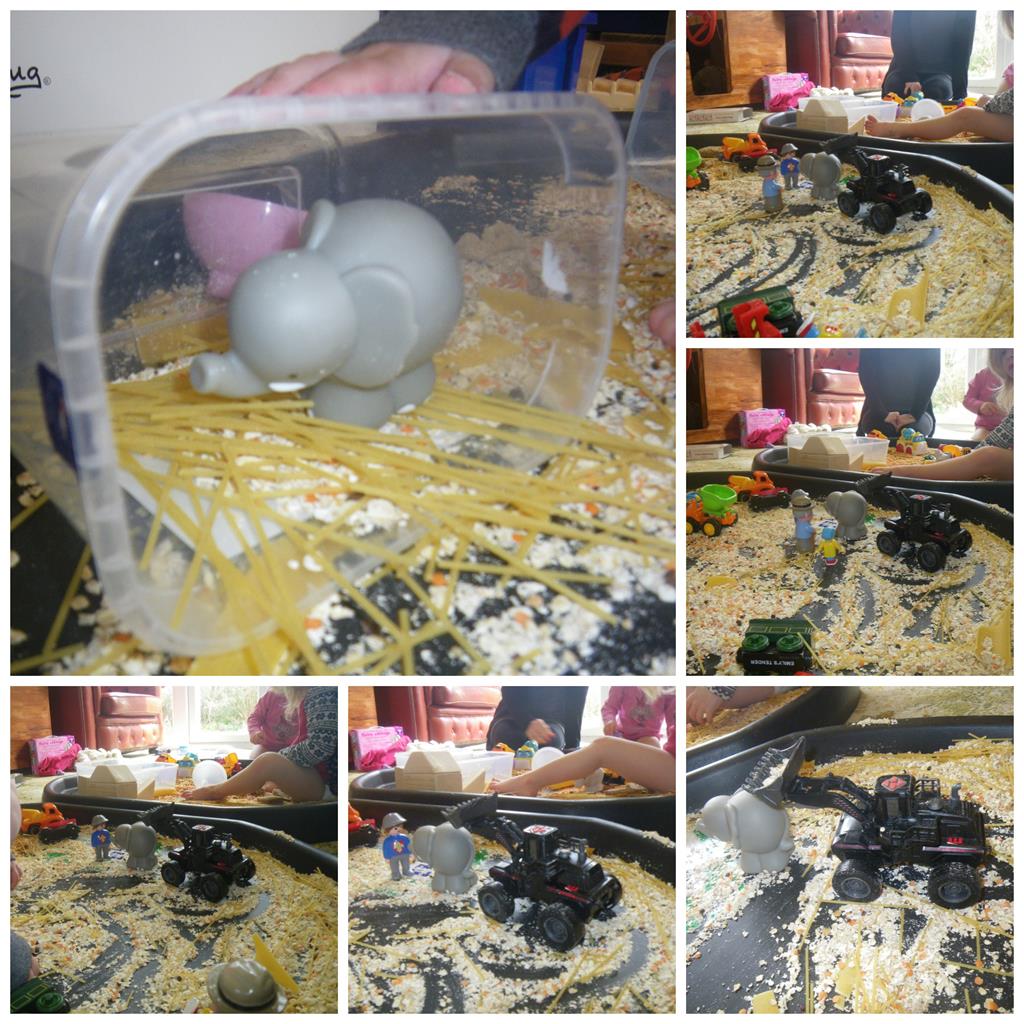 Once William had completed the elephant story he used the plot with Toby the engine and a monkey. He is one very creative and resourceful little boy. I think he is going to be a story teller when he is older.
Esther was much more practical in her play today. She was busy exploring concepts such as full and empty, light and heavy, push and pull.
I love how different my children are and what they choose to be interested in each new day.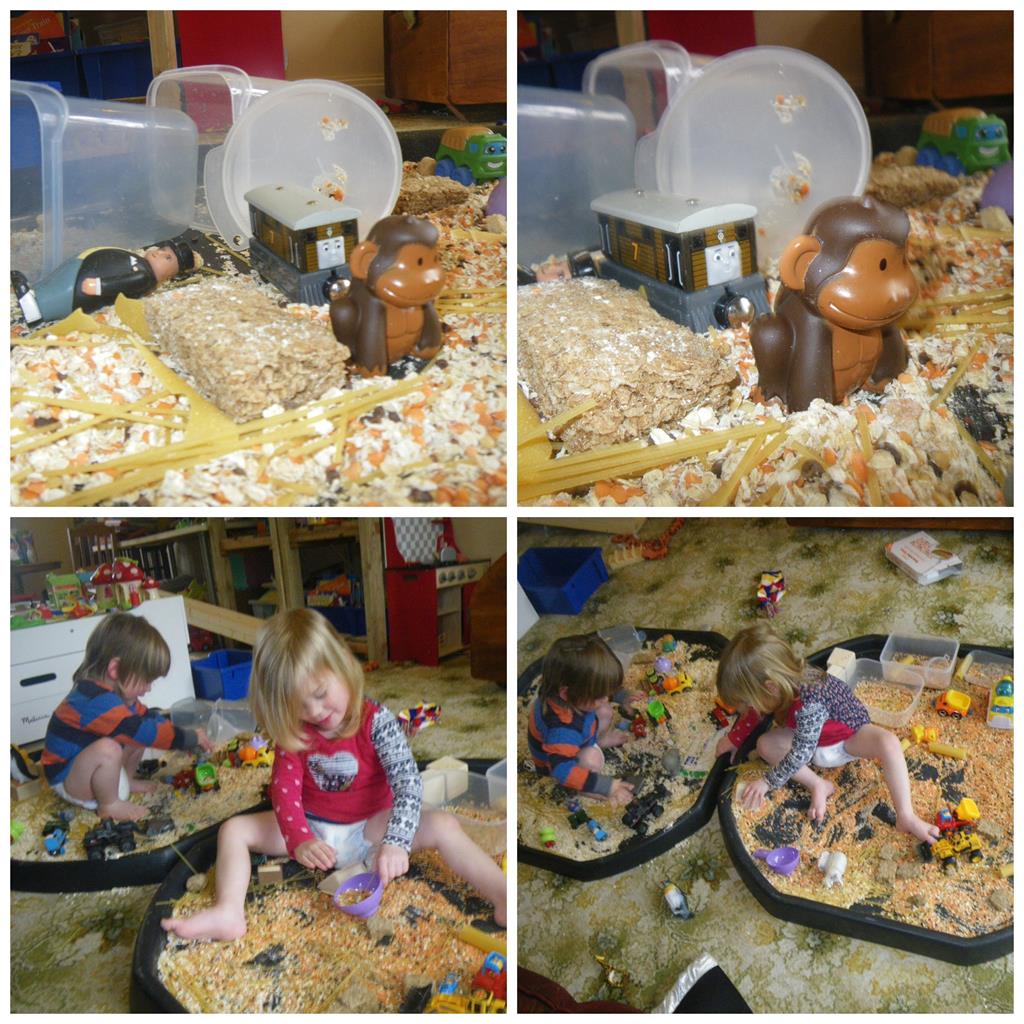 Construction and building sites is definitely a messy play we will return to when we are better kitted out.
This post forms the start of this week's Messy Play for Matilda Mae.
I look forward to reading everyone's ideas and I promise to catch up on all the lovely links from last week.
Thank you x
(You can grab the badge from my sidebar if you would like to)