So we decided to make coloured moon sand.
After having myself such a jolly time making coloured rice I thought that making coloured moon sand would be a doddle.
I told Esther and William that we were going to play with pink and purple moon sand.
They were so excited.
They helped me collect together all the essential ingredients.
Esther loves squeezing the 300ml of baby oil into the 1.5kg of plain flour.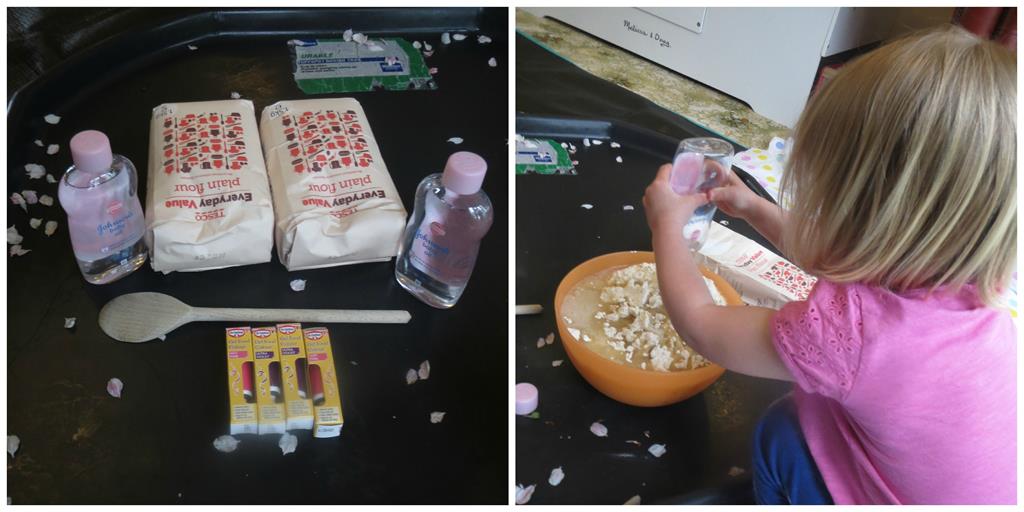 We then mix it all together and at the same time begin the colouring process.
Purple food colouring gel.
It worked so well on the rice.
It did not work AT ALL on the moon sand!!
So we tried some red food colouring liquid and some blue.
As red and blue mixed together should, in theory, make purple.
One good thing from our moon sand fail is that Esther and William now know that red and blue together make purple.
The red sand looked pretty pink and the blue was really just sand with some speckles of blue.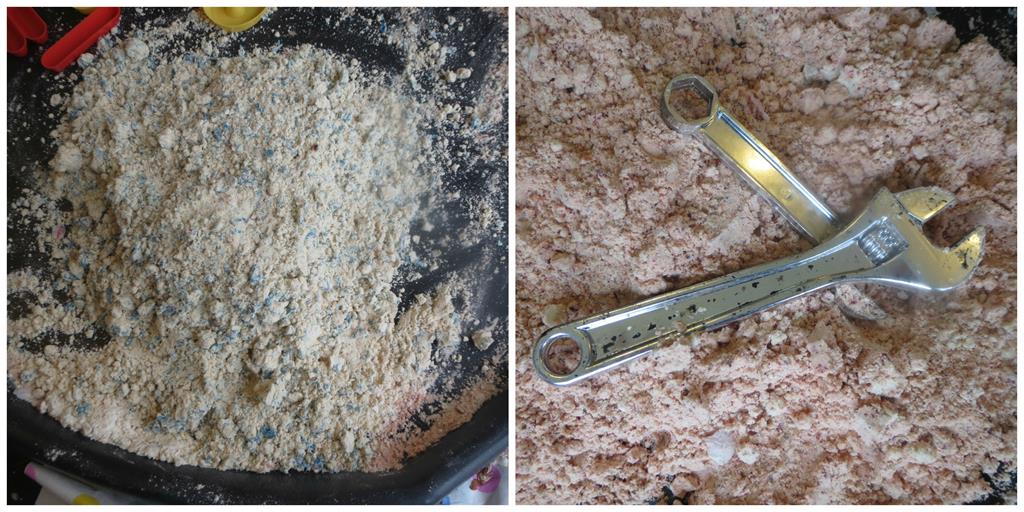 Though I was really disappointed
To be honest Esther and William were not that fussed
They were already stripping their trousers off
And getting ready to get stuck in.
Pink sand, purple sand, red sand or blue sand.
It was moon sand.
Soft and scented goo sand
And the toddler twins could not wait to get in!
First we played with number moulds and we made lots of different single digit numbers.
William would name which Thomas engine went with each number as he made them. Esther really enjoyed making and remaking number zero.
After a while they got bored of numbers and so we decided to try moulding the sand with other things. Our best results came from little plastic eggs and a range of different spoons. Eggs and spoons!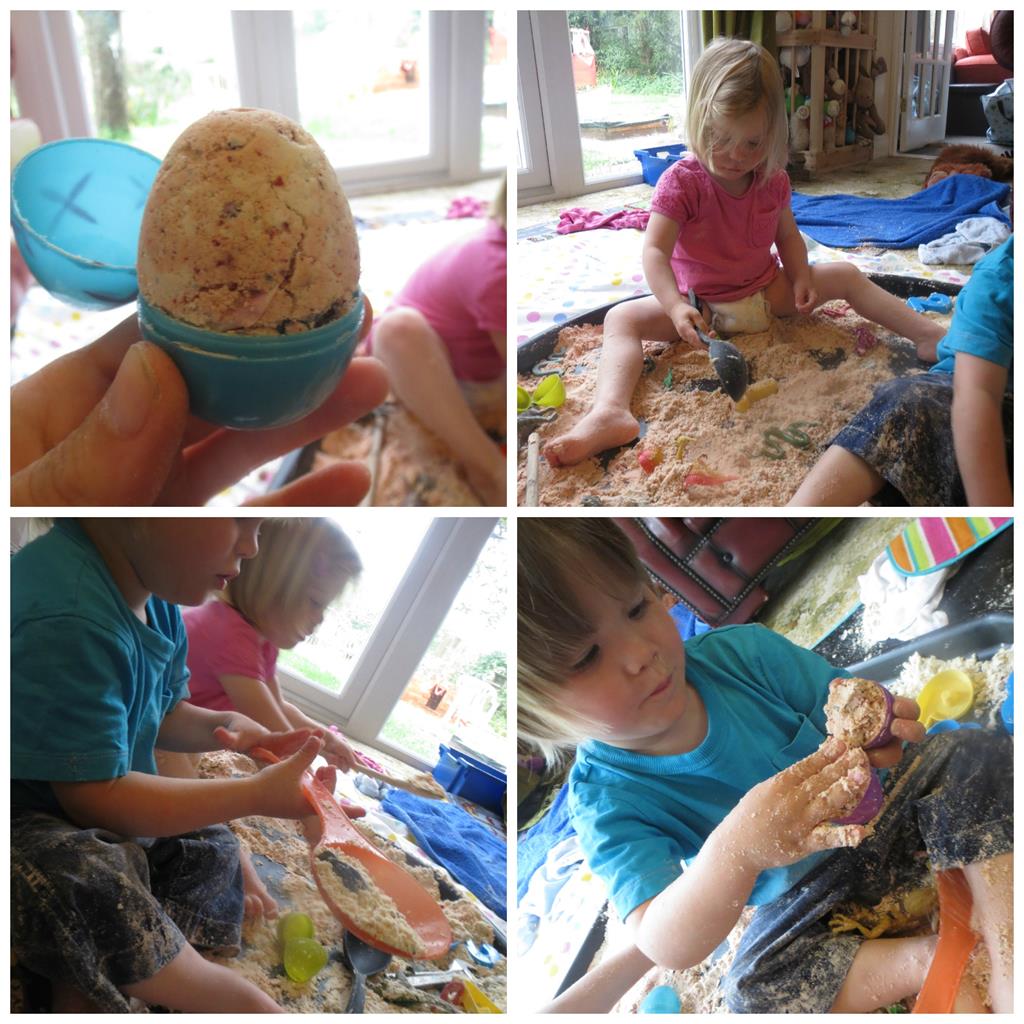 After the moulding was no longer entertaining we decided to try making marks in the sand.
I showed Esther and William how to write their own initials and we practised MM for Matilda Mae.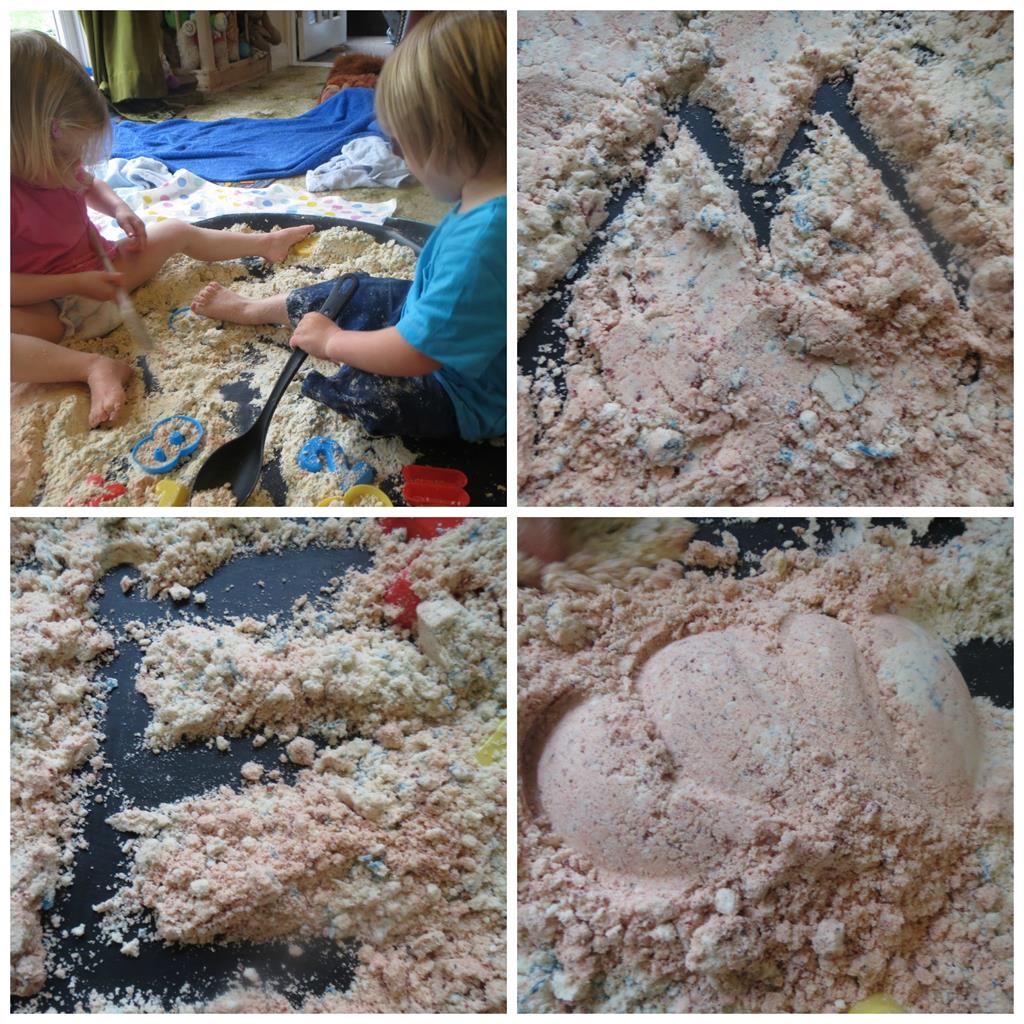 Next we decided to add some animals to the sand and so we played hide and seek with some very stretchy snakes.
We then opted to play with the dinosaurs who enjoyed moving around in the sand leaving their footprints behind them.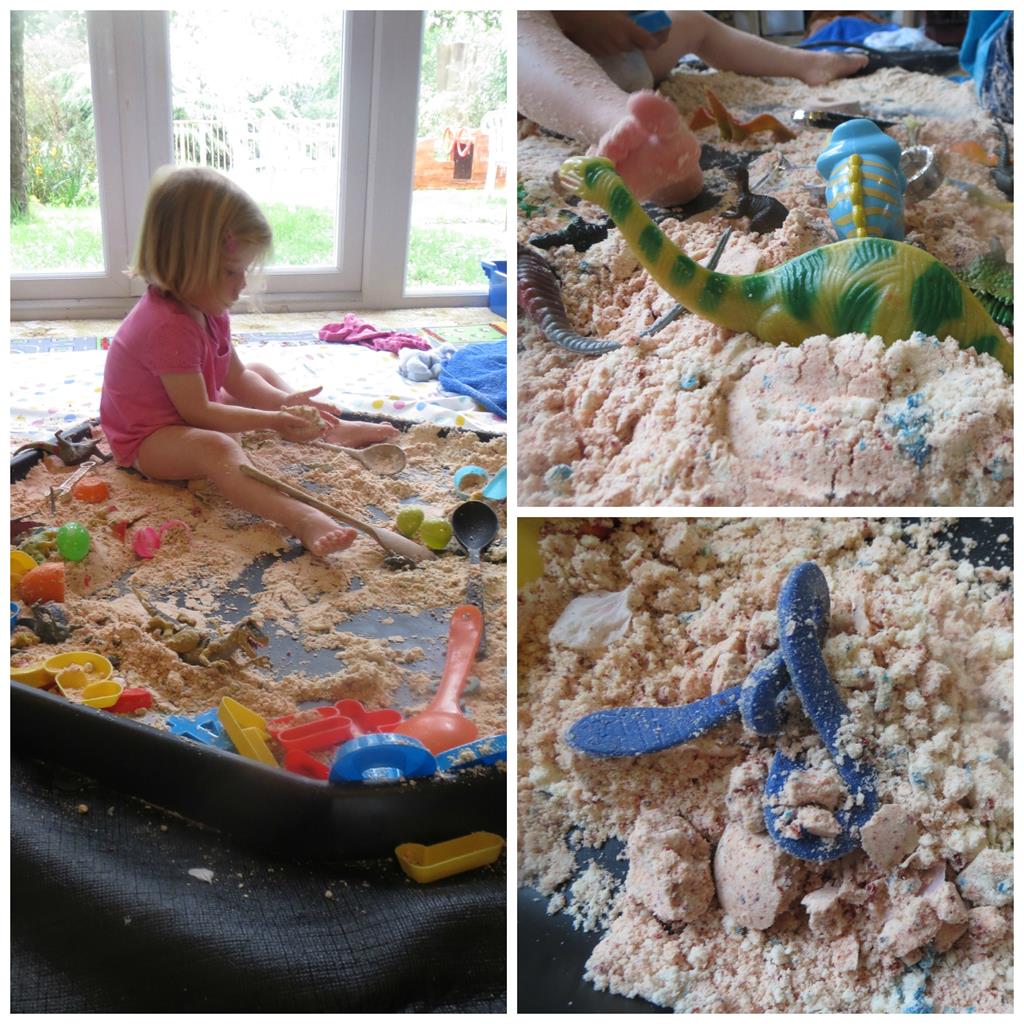 After a long while of playing with the dinosaurs and snakes we decided to tidy the poorly coloured moon sand away.
When the Tuff Spot was empty of all but sand my friend showed Esther how to draw tracks in the sand and she really enjoyed doing this for a while.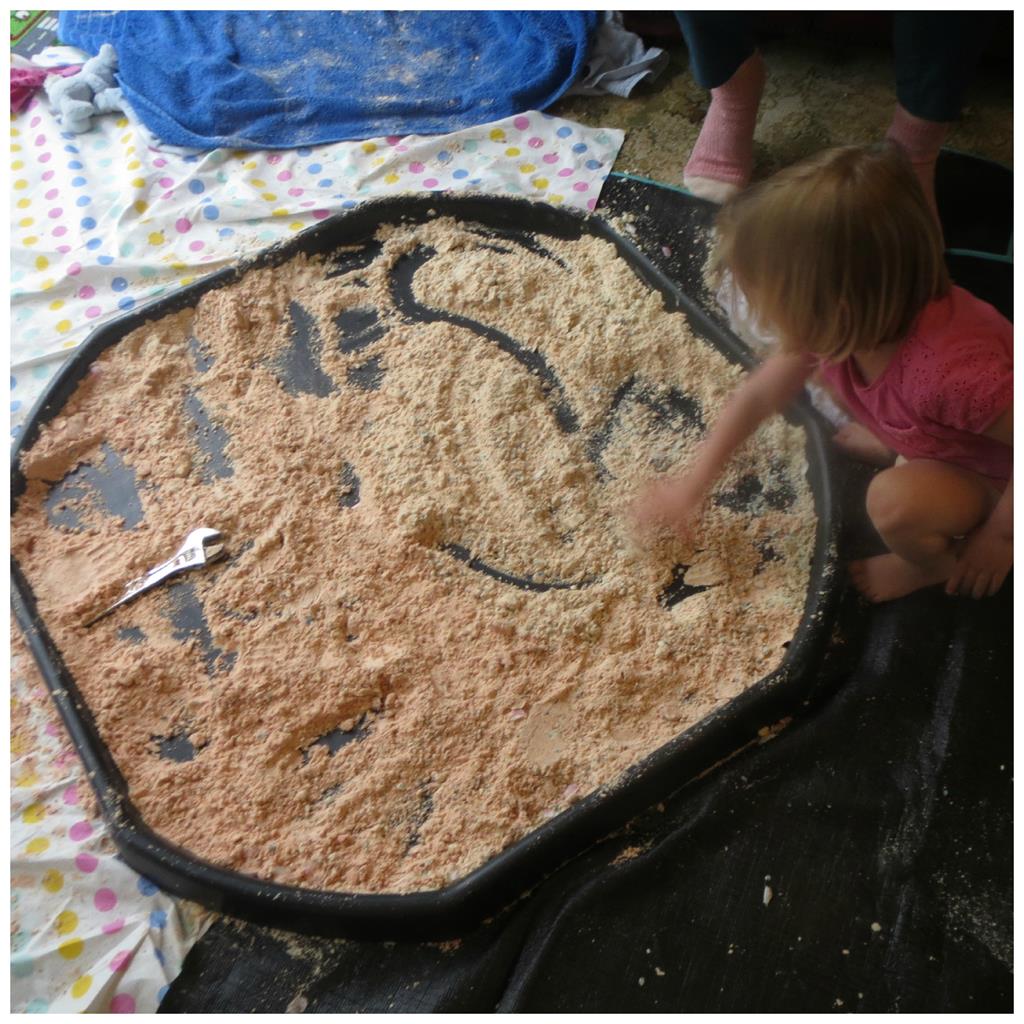 Esther and William are showing a real interest in letters and numbers at the moment and so I want to do a lot more mark making activities with them in coming weeks and months.
If you have any nice mark making activities for young toddlers I would love you to leave a link in the comments below.
And if you can tell me how to successfully colour moon sand I will love you forever.
Thank you!