On our first full day at Potters we woke just after eight and got ready for breakfast.
Breakfast starts at 8.30am and you can arrive at your leisure until 10.30am.
The breakfast buffet is very traditional.
You are served tea, coffee, fruit juice and toast to your table.
The rest is a breakfast buffet.
There are cereal stations around the restaurant offering cereal and dried fruit and nuts to sprinkle on the top.
The cooked breakfast is at the hot buffet station. It was a traditional cooked breakfast with the addition of pancakes on Bank Holiday Monday.
We all enjoyed the pancakes very much.
At lunch we returned to the restaurant.
Esther and William tried their very first turkey dinosaur!
Lunch for the adults was three courses with a lovely selection.
Our waiter, Wayne, liked to try and guess what you would order and more often than not he got it right, especially with David.
He really did look after us very well during our stay.
The food was lovely and you could basically eat as much as you liked.
There was a lively atmosphere in the restaurant. It was always bustling but never felt too busy.
At Potters 5 Star Holiday Village the food from the restaurant is included in the cost of your holiday.
You are provided with 4 meals a day.
Breakfast, lunch, dinner and a midnight snack.
I loved the sound of the midnight snacks but did not get to try one as we were always asleep by 10!
Esther and William had a packed tea one night and that was very good.
You can order packed lunches from the restaurant for the following day.
The food at Potters was traditional and plentiful.
A central part of the Potters Holidays experience.
For William, it was all about the statues and the fountains!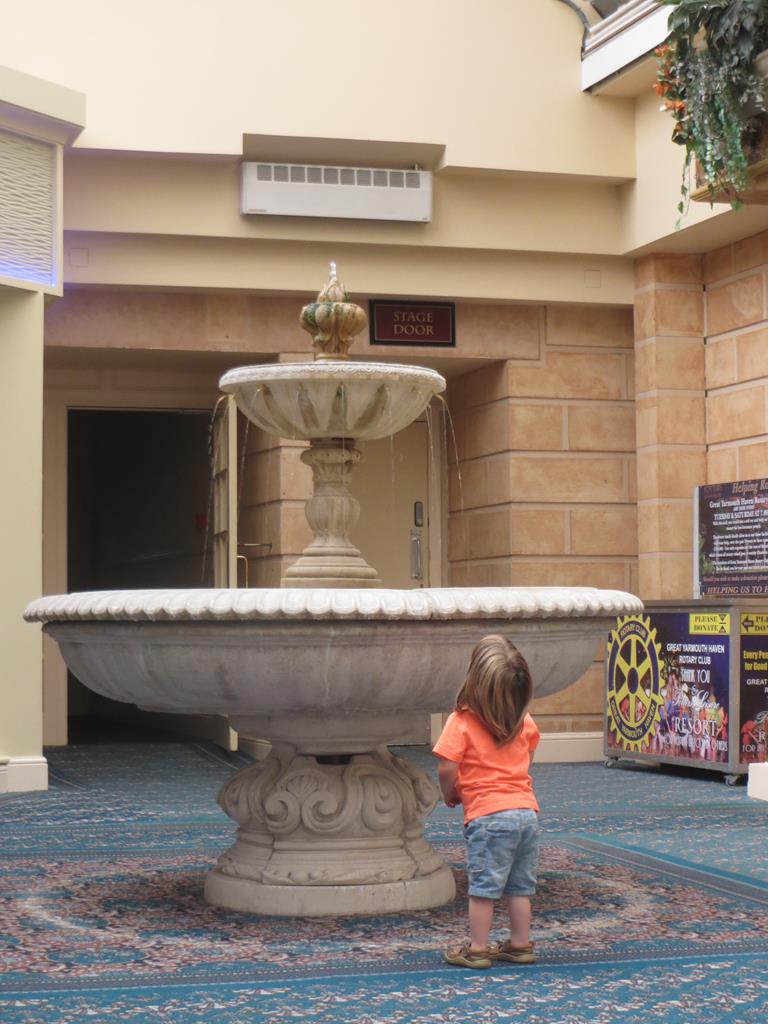 We received a four night family break in return for an honest review of our stay.