Esther and William love playing games.
They have to be very simple to play.
And games do not come much simpler than skittles.
Stand up the pins, use a ball to knock them down.
We have three sets of skittles, all from Bigjigs Toys.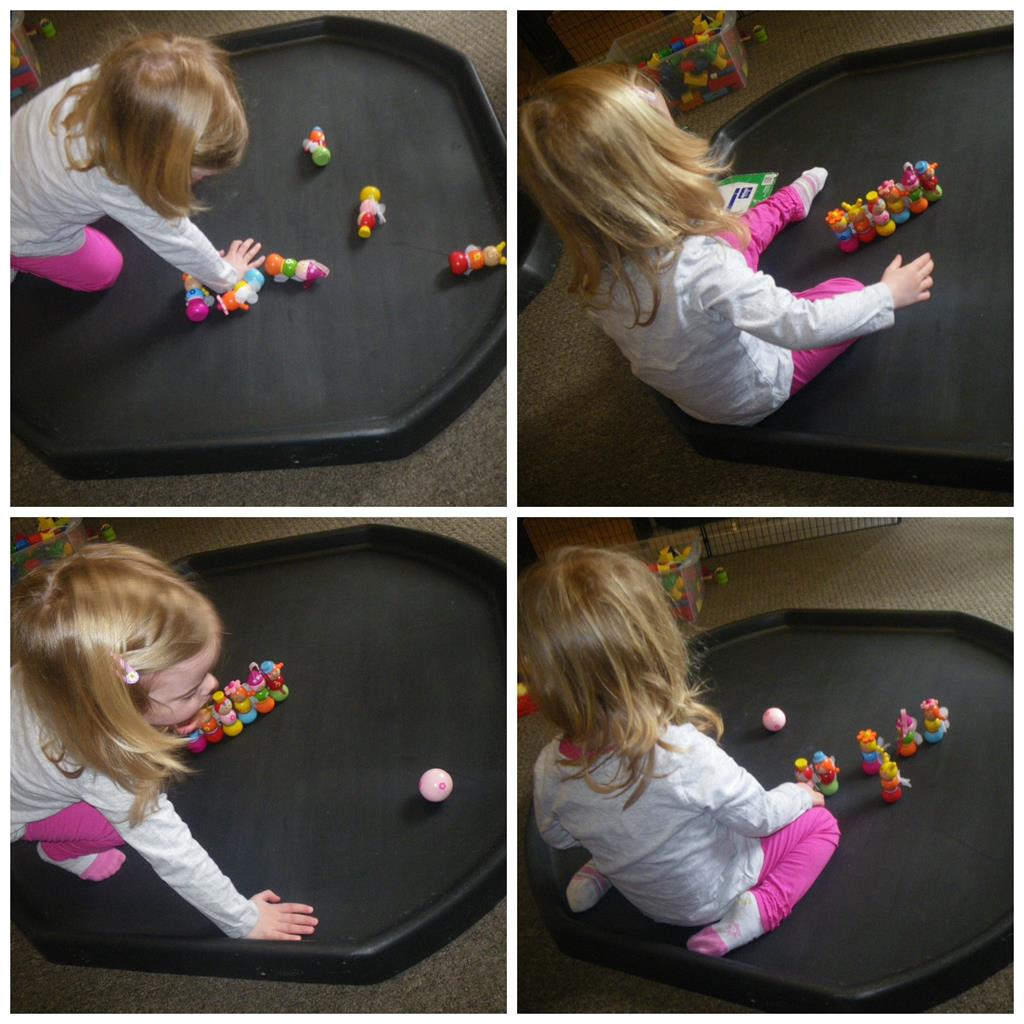 We have pirates and fairies that were given as presents a year or so ago.
And now as part of our Play Patrol mission we also have Jungle Animals.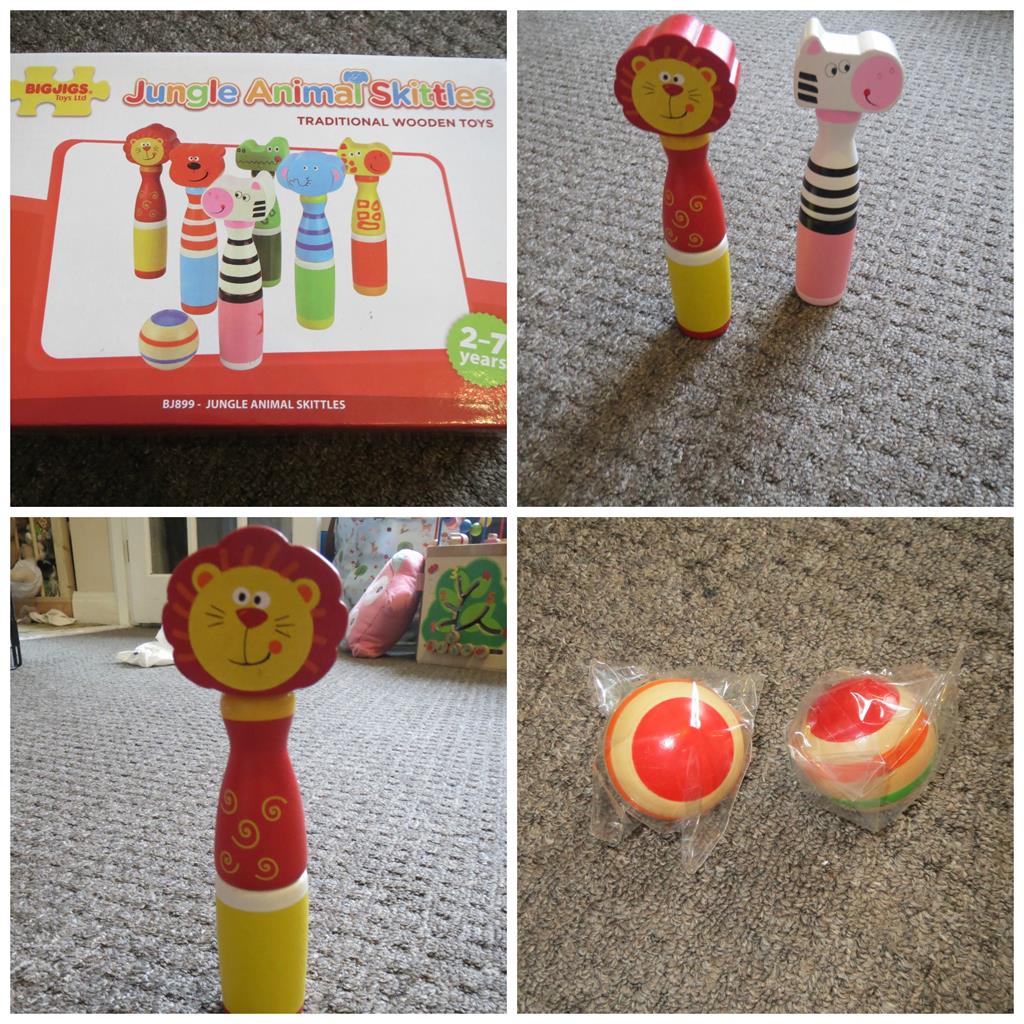 The pirates and fairies have served us well as a game of skittles but also as characters for imaginary play.
Esther and William love playing with all the skittles.
They enjoy lining the characters up and knocking them over.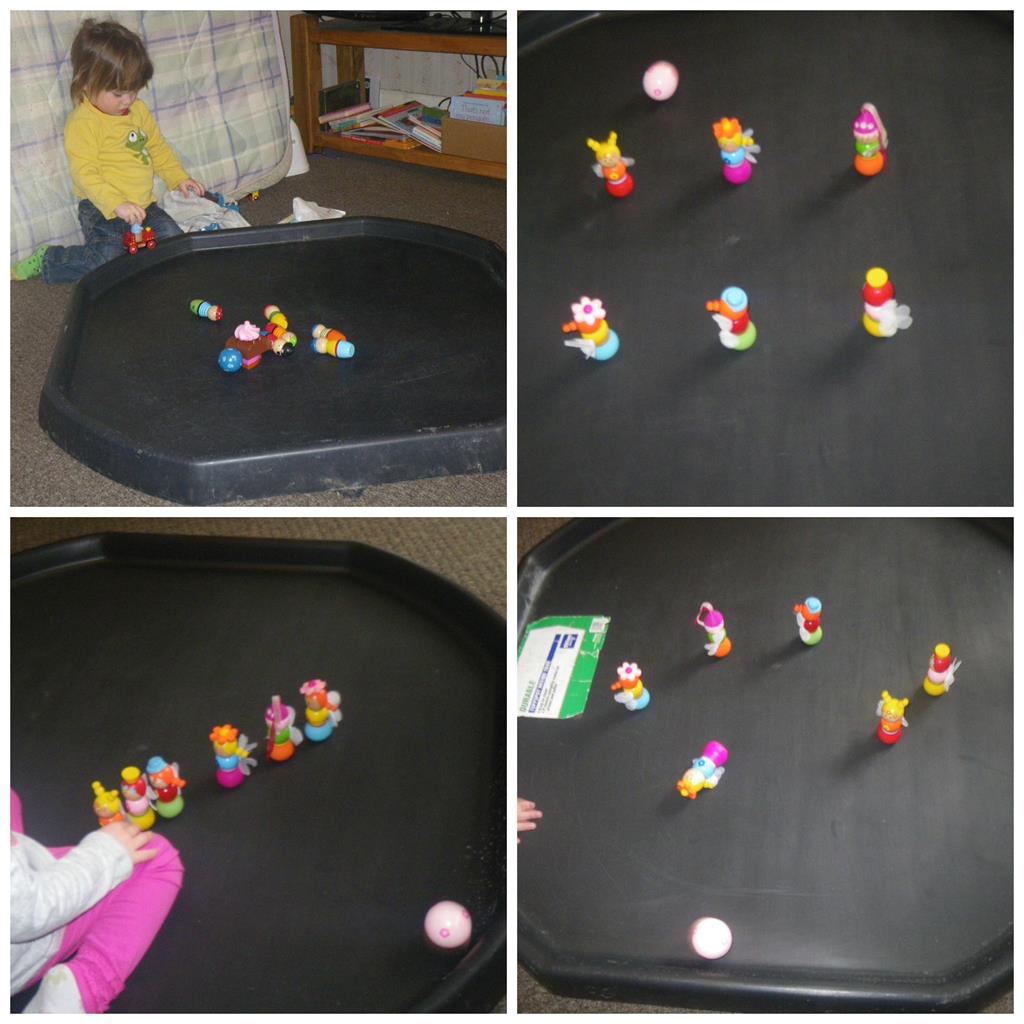 They enjoy making the characters talk to one another.
We have had hours of fun with our Bigjigs skittles.
When Esther and William were a little younger we found a great way to contain the skittles and the ball was to play with them in a Tuff Spot. The ball went round and round the tray and sometimes, if you were lucky, knocked some skittles down.
Now that they are a bit older we try to play skittles in the traditional way.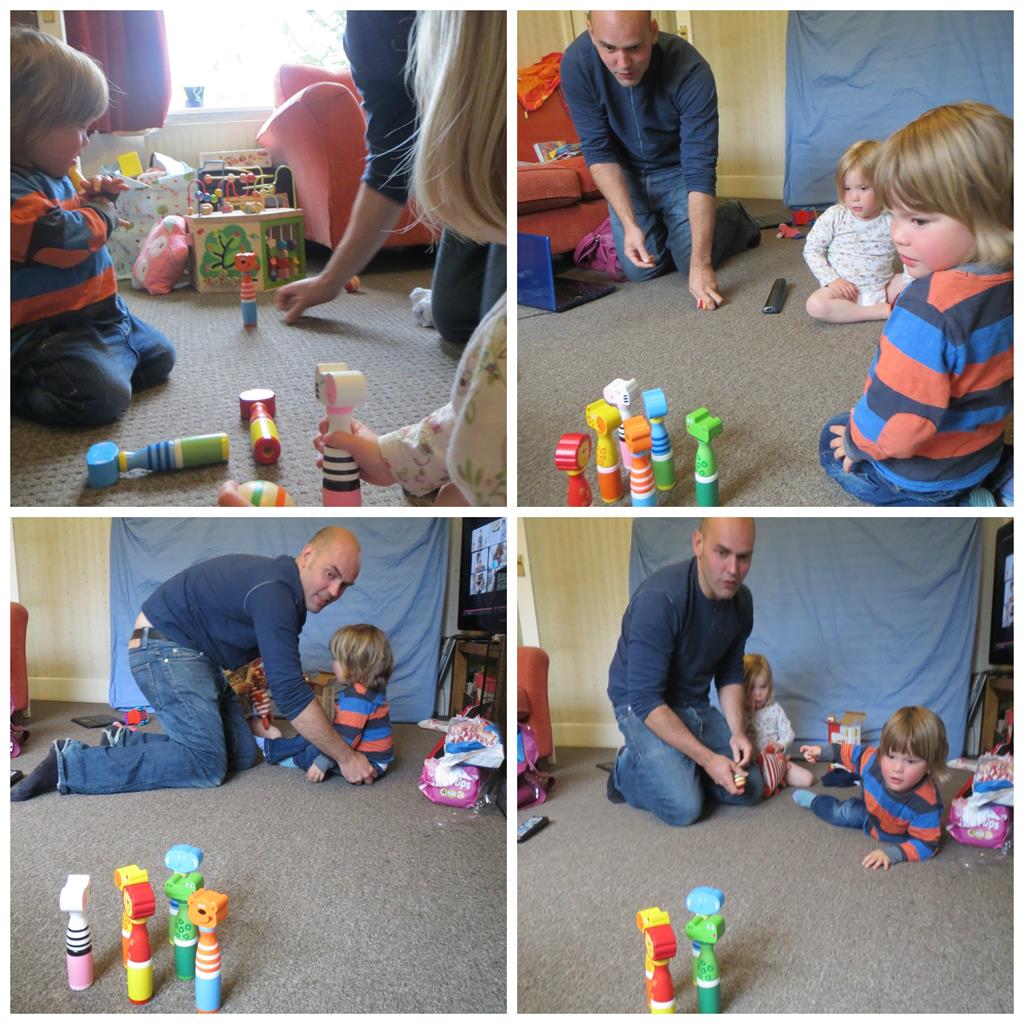 The jungle animals skittles are taller than the pirates and the fairies.
We group them together and then roll the wooden ball to try and knock them down.
We have great fun together seeing who can knock the most skittles down.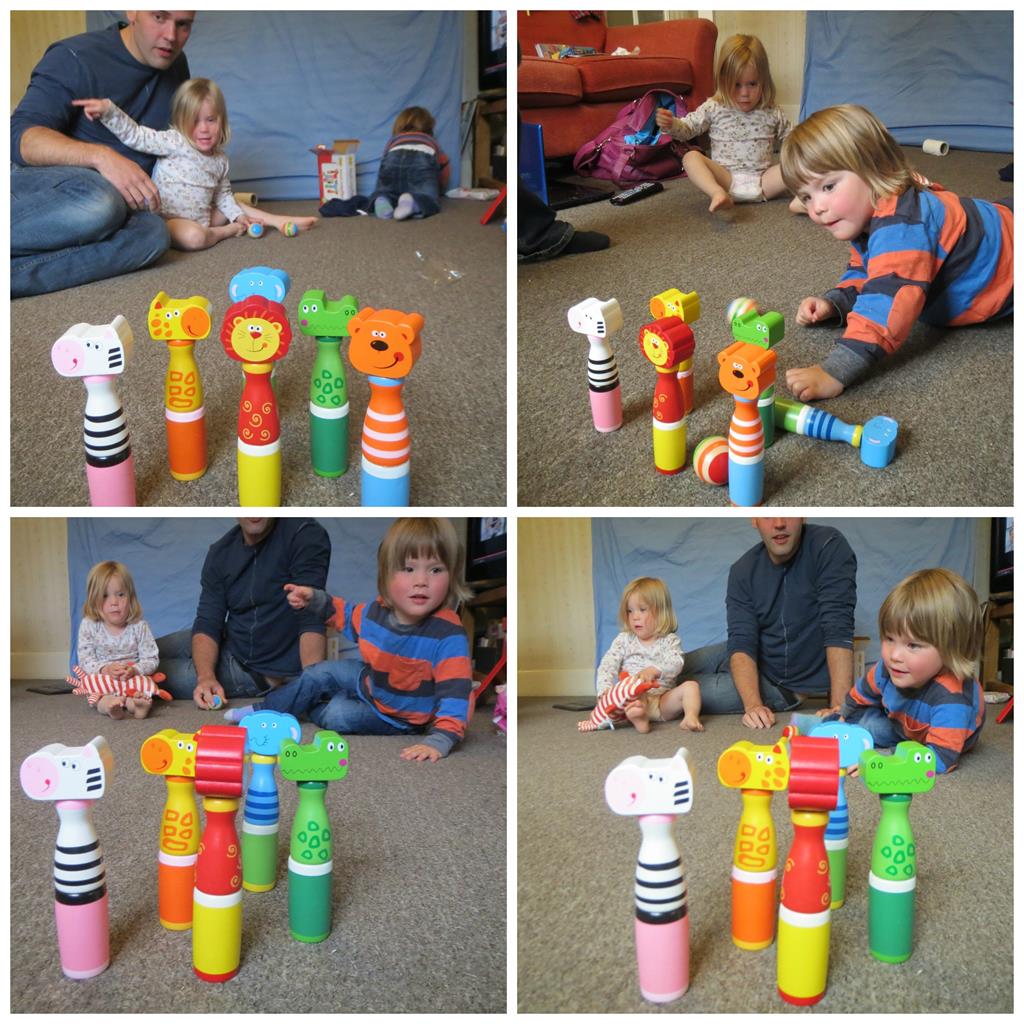 The original game can be adapted by adding letters or numbers or colour labels to the skittles and asking children to aim for certain skittles. You could ask them to say which numbers they have knocked down or which colours are still standing.
You can also hide the skittles and get the children to hunt for them. Esther and William love hiding and hunting games at the moment.
The striking jungle animal skittles are great fun to hide and find again.
You can also use the skittles for a memory game. Ask the children to close your eyes while you take one skittle away. They then have to identify the missing skittle character.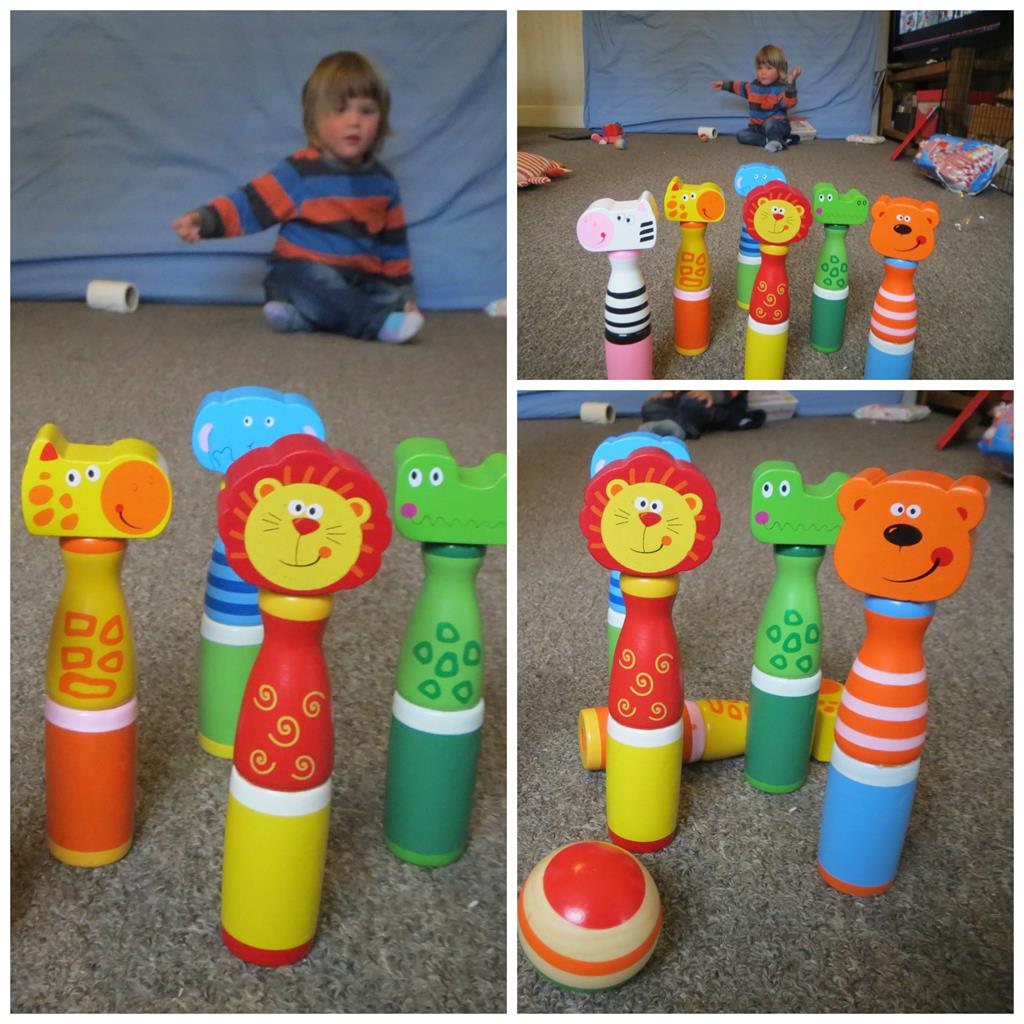 There are lots of ways to play with a traditional wooden skittles set, especially character ones like those created by Bigjigs Toys.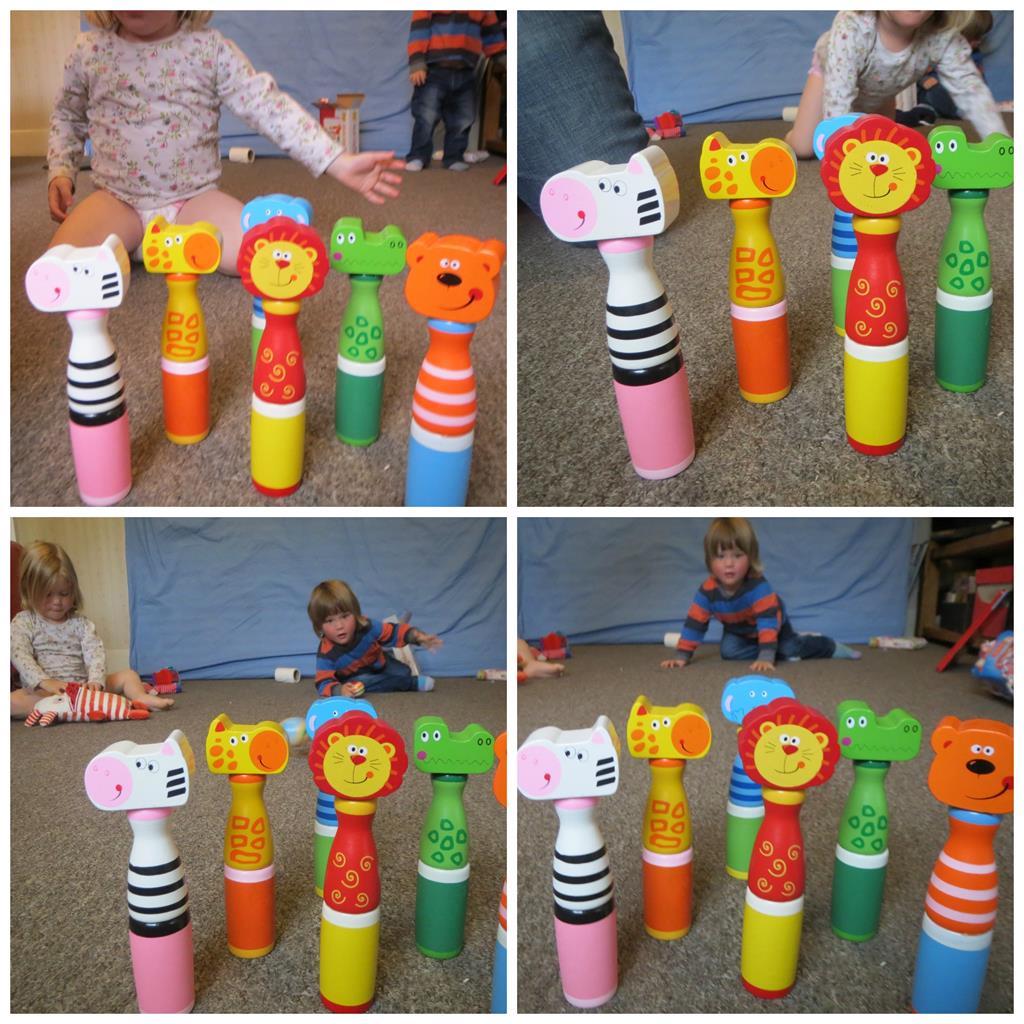 How will you use yours?
We were sent one Jungle Animals Skittles Set for the purpose of this review.