One Friday after school
Esther and I were making Chinese dragons out of play dough
Neither of us were really very good at it
Esther decided instead to make cakes
And so I followed her lead
And together we had a play dough tea party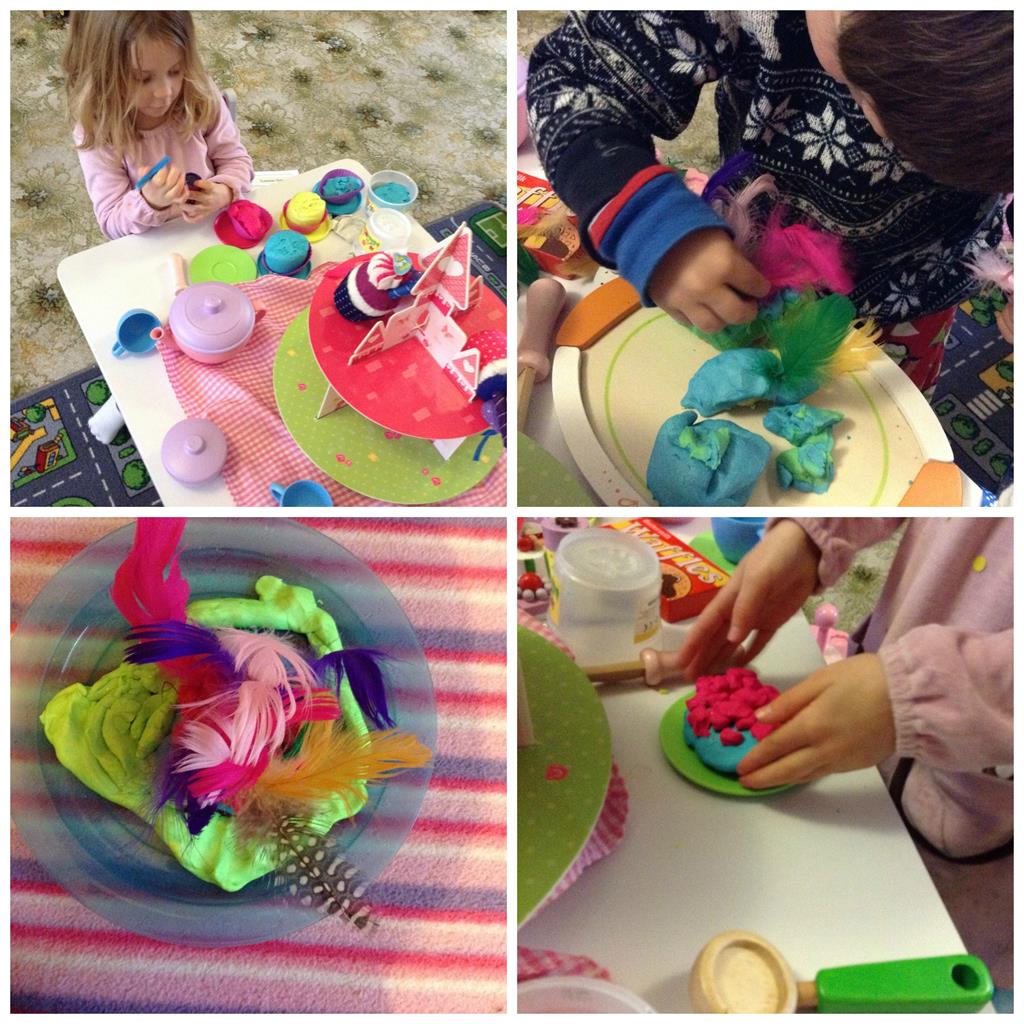 The next morning Esther and William went swimming with Daddy
Bea and I were busy setting up a second play dough tea party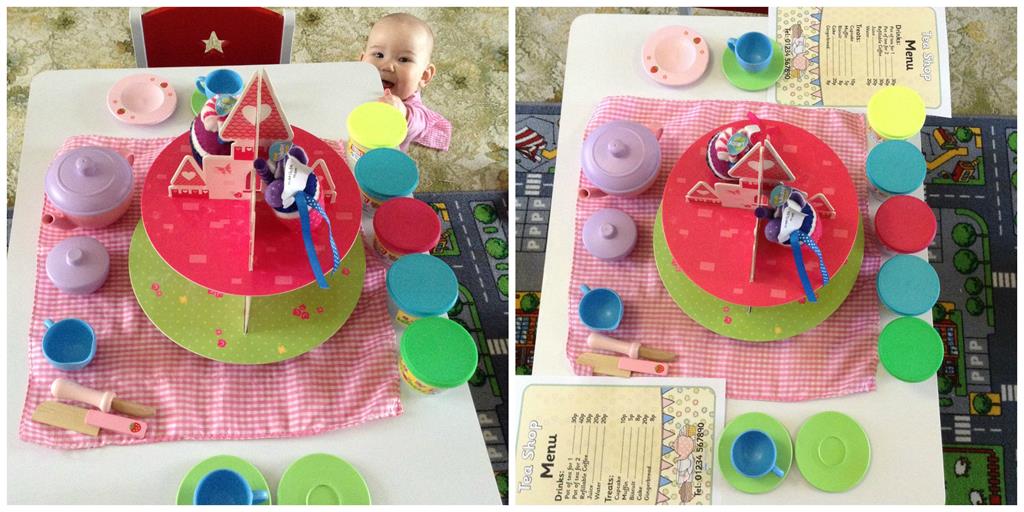 But then I had an idea
I would check Twinkl to see if they had any play dough mats
For cake making and tea parties
What I found was so much more
Twinkl Twinkl Little Tea Shop!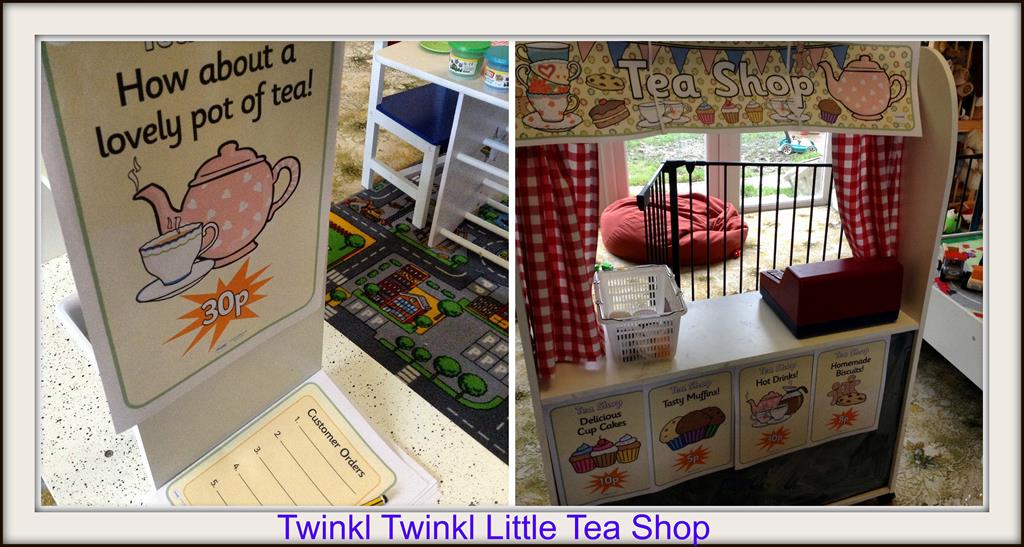 Woo Hoo!
Knowing how much Esther and William would love playing tea shops
And knowing how much learning they would get from their play
I sent my printer into overdrive
It took me less than half an hour to turn our shop, kitchen and table set
Into The Tea Shop
It was wonderful and I could not wait for Esther and William to see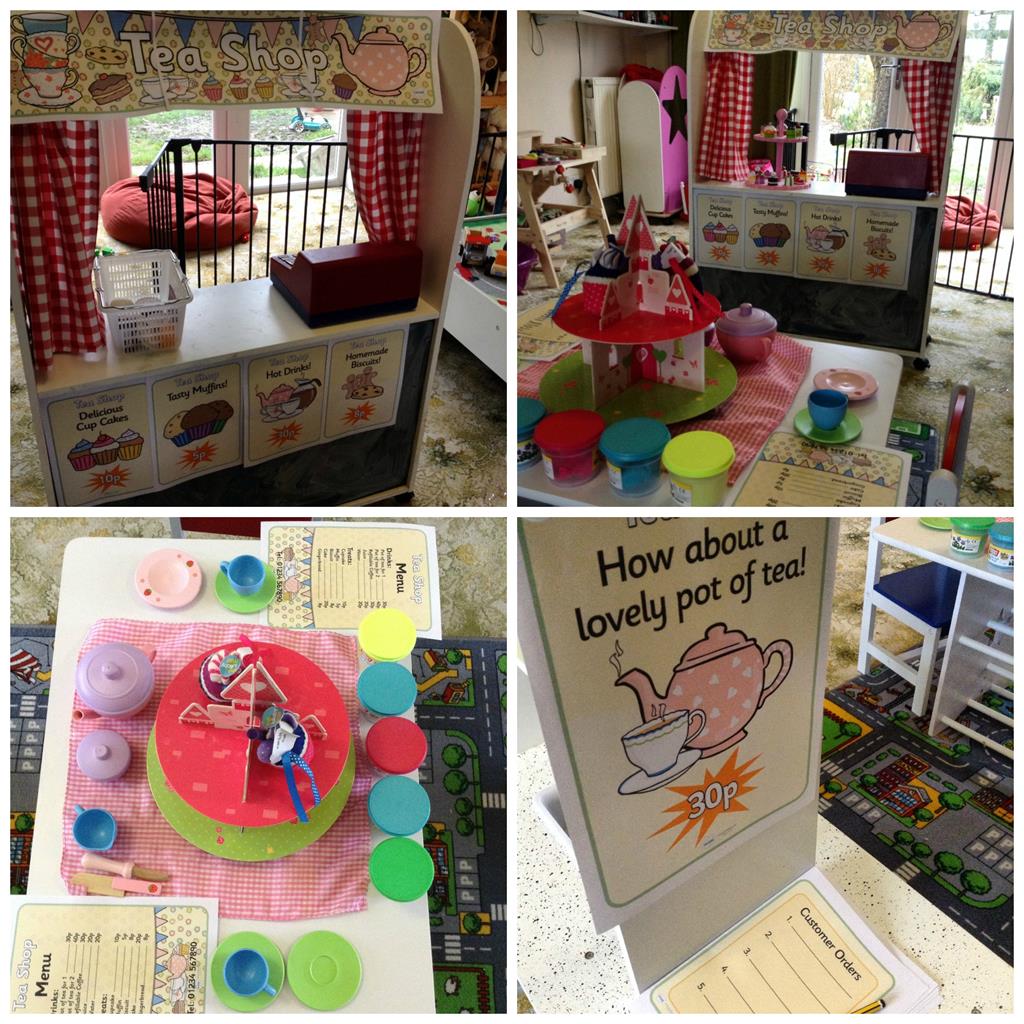 Next time I do this
I am going to try and plan a little better
If I had been forward thinking
I would have sliced and laminated all the resources
Meaning that they could be used time and time again
But this was an impulse invitation to play
And oh my goodness!
What a success!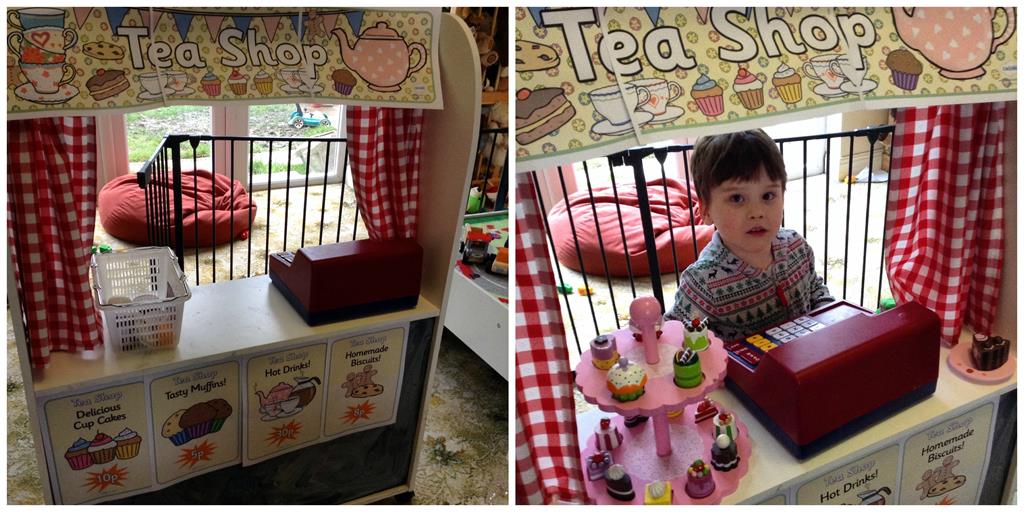 Esther entered the playroom first
And she immediately called out to William to come and see
And then they got to work
Making cakes, setting up crockery
Reading the signs, checking the prices
It was just magical to see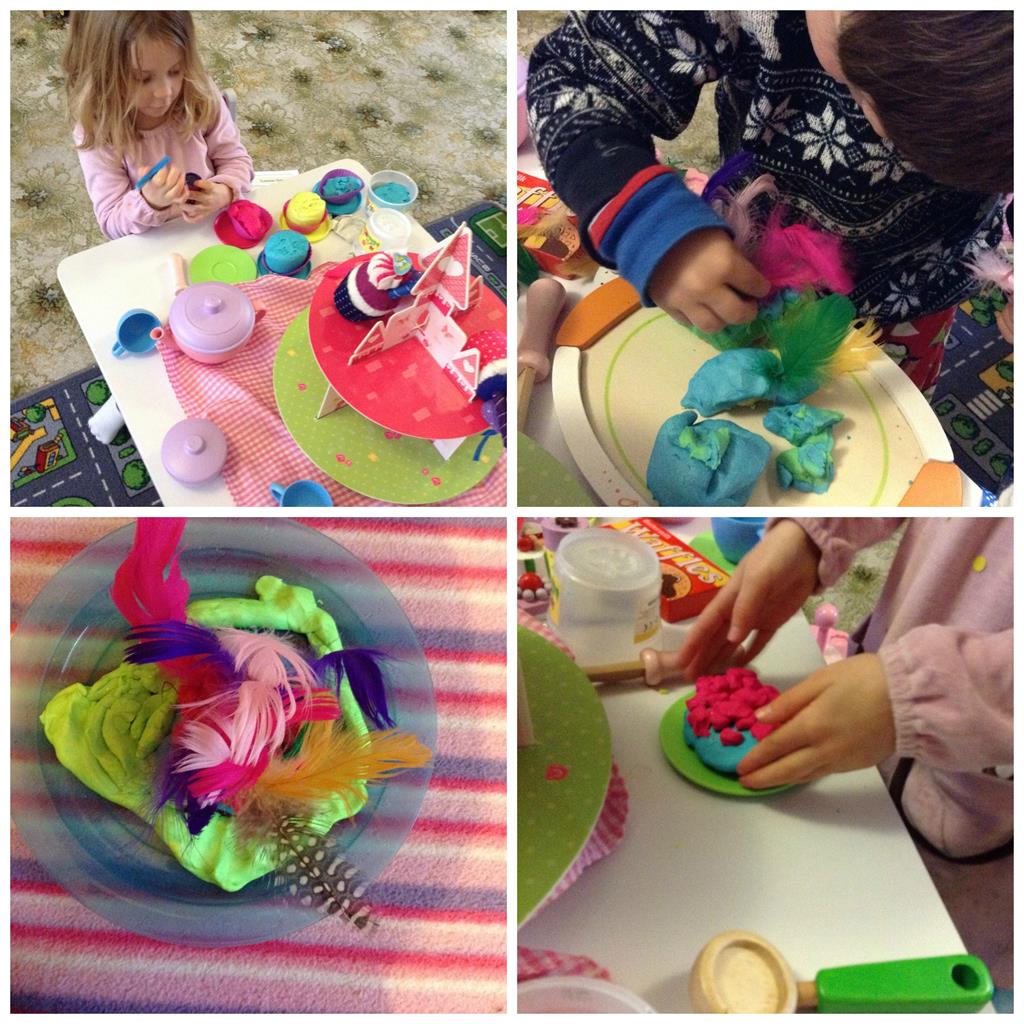 Esther soon filled the cake stand with play dough cakes
William was taking orders and serving cups of tea
Esther wrote down orders
Some real writing, some emergent
They were busy, busy, busy
And they remained immersed in their play for the rest of the day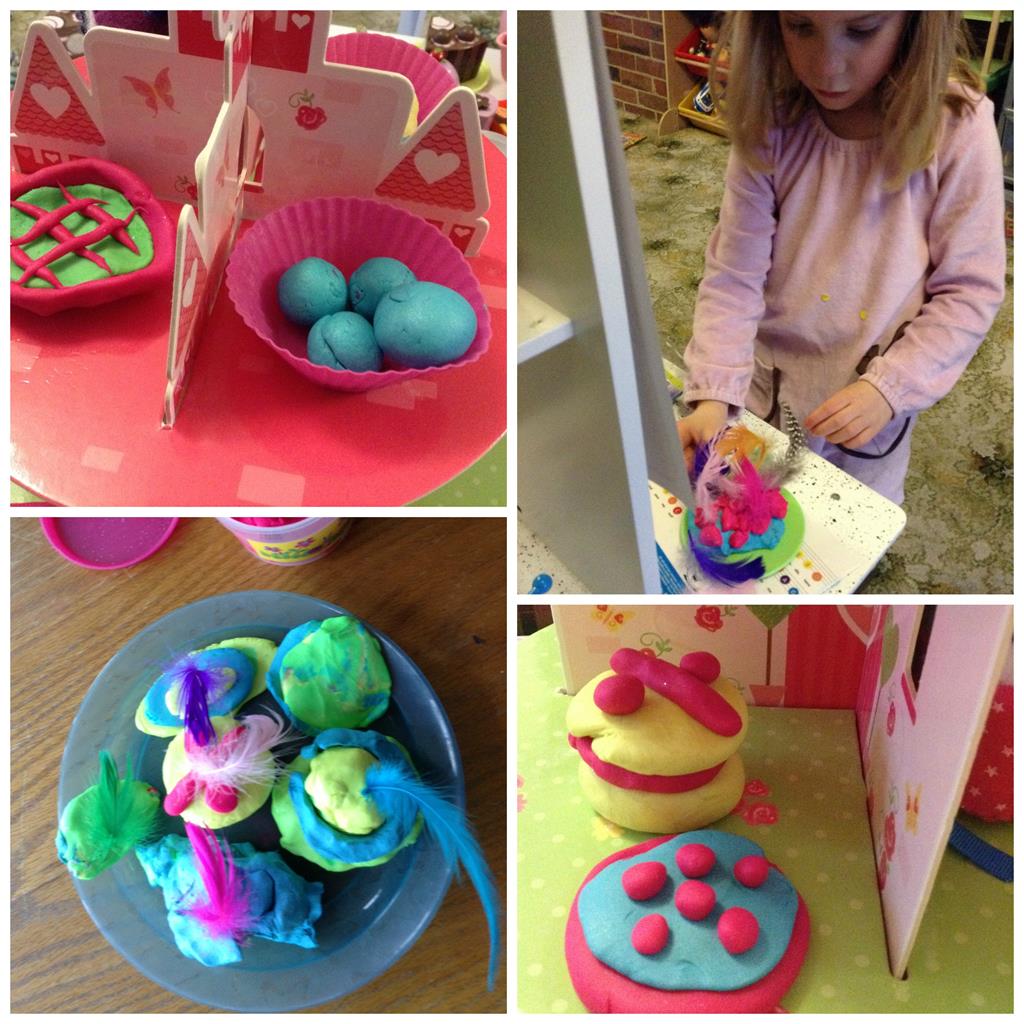 I was honoured when invited to be part of their play
And equally happy to watch them together
So happy together in their Tea Shop from Twinkl
They played all day
And when they woke the next morning
They opened their tea shop
And played again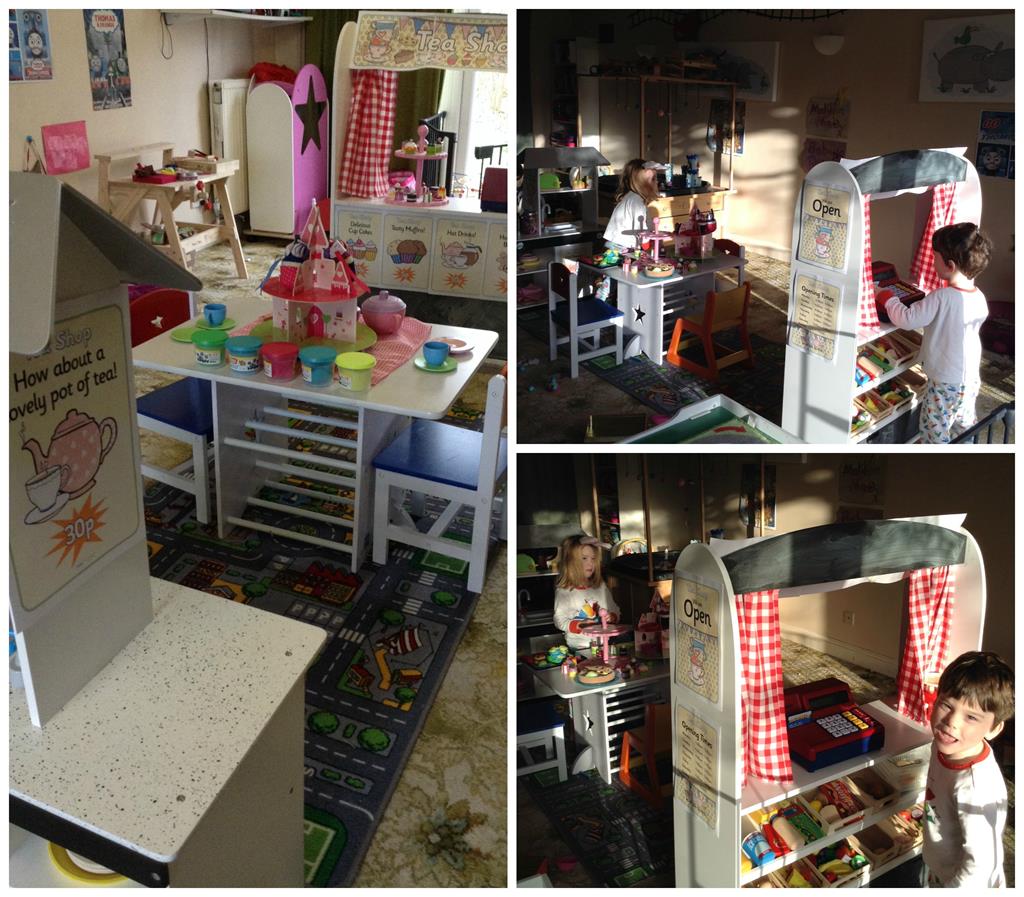 Twinkl is a virtual Aladdin's cave of resources for learning through play
Over the coming weeks and months I am going to be sharing with you
How we are using Twinkl Resources to enhance and extend school learning at home
The tea shop is the tiny tip of a huge iceberg
Of real life role play, imaginative play
And play based learning
I hope you will join us on our learning through play adventure
We are going to have so much fun!
I have been given a Premium Twinkl Subscription free of charge