I have recently discovered an amazing online toy shop
I want to buy EVERYTHING that they sell
And have in fact started making my way through the list
The shop shares my passion for quality toys
Open ended play
Learning through play
The company is passionate about learning
And shares their list of the 100 toys
Games and fun things to do that every child
From birth to five should experience
I am making my way through their list
And sharing some of my favourite toys
Games and things to do
For each number from 1 – 100
The first thing on this list of essentials
Is you!
Mummy
Daddy
Brother
Sister
Grandparent
Anyone who bonds and interacts with your baby
Read more about how and why you are your baby's first and most important toy here
Number two on The One Hundred Toys list is Mobiles
Many parent choose mobiles that complement their nursery style
Mobiles that play soothing lullabies
That look pretty
A mobile can also be a great way to help baby
Develop their visual discrimination skills
For this a mobile needs to be striking
Made up of strong colours and contrasting patterns
Ideally for newborns a mobile should be black and white
At least in part
Here are five of my favourites
Manhattan Toy Company Wimmer-Ferguson Infant Stim Mobile
I love this Mobile
I bought one from Amazon for Bea for about £20
You can buy it from The One Hundred Toys
I know with Bea I thought it was one of the best £20 I had spent
She loved the black and white patterns and pictures
She would stare at them
Study them
Reach for them
Once she was old enough the cards hanging from the mobile
Could be reversed and swapped
For more detailed patterns and coloured pictures
I have not been able to find it for Edie
Which is a real shame as though it is not the prettiest mobile
It is probably the best for baby development
And learning through play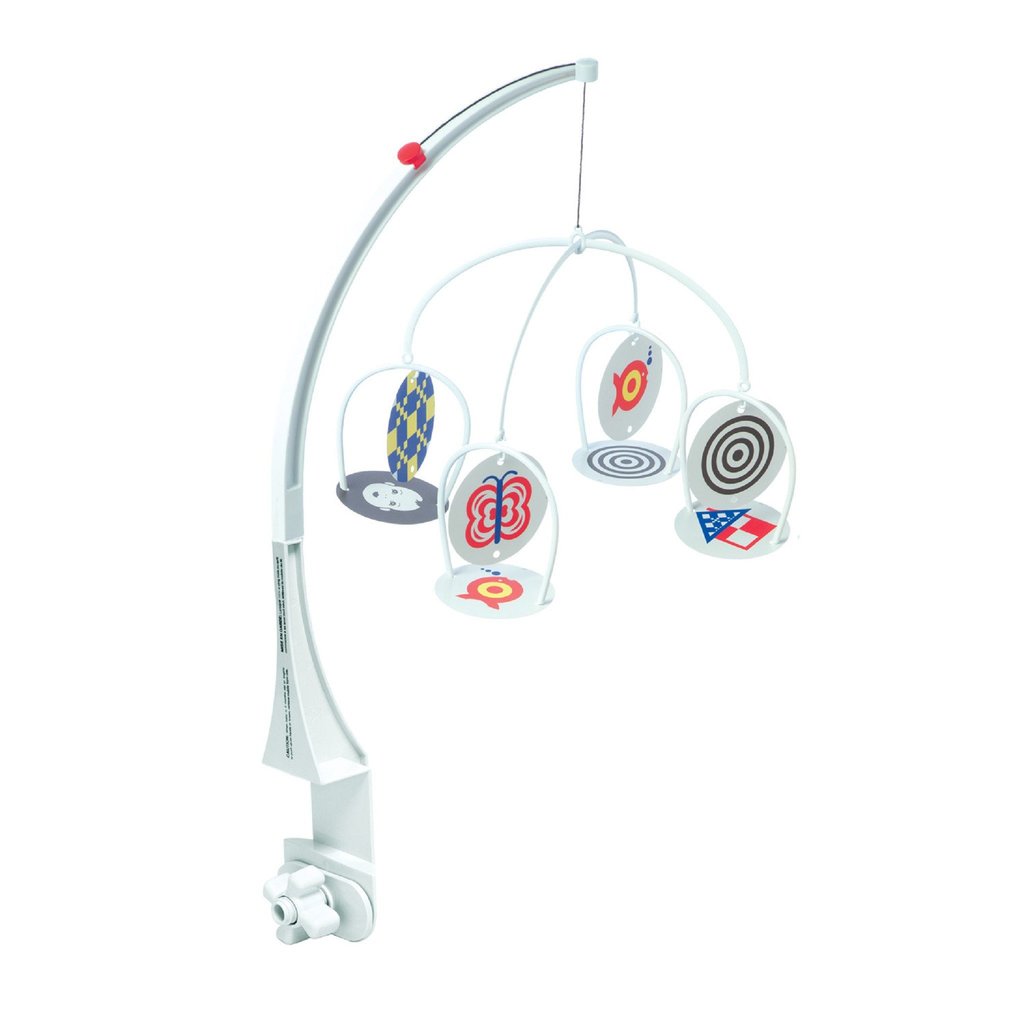 Haba Rainbow Ball Mobile
I am a little bit obsessed with rainbows and stars
Because of Matilda Mae and my rainbow babies
Also the name Esther means star
And Mae means star of the sea
For those reasons I think rainbow mobiles
And those with stars are rather magical
This Haba mobile is quite simple really
But is as much a piece of modern art
As it is a mobile to hang from the ceiling
The balls move in the air
And the movement can be tracked by baby
Providing visual stimulation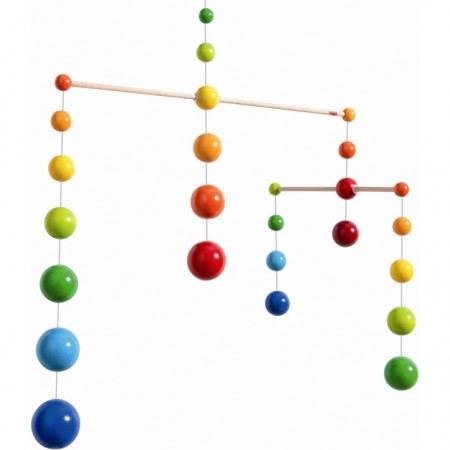 Ella and Boo Cloud and Star Mobile
This is a beautiful handmade mobile
It can be made in your chosen colours
So you can create the stark contrast that babies need
To develop their visual discrimination skills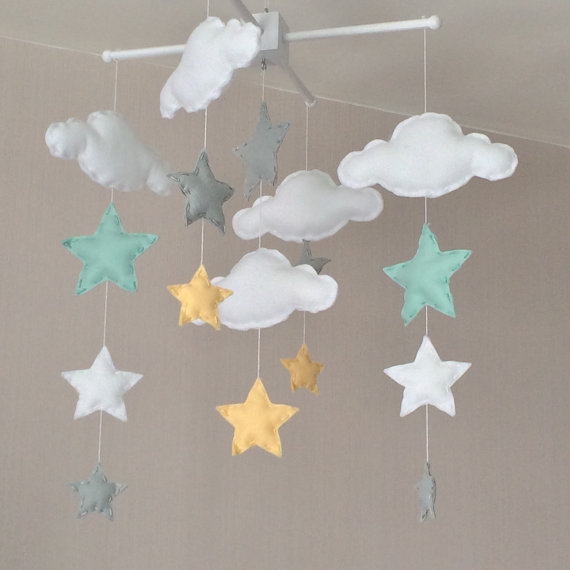 Skip Hop Cloud Baby Mobile
This is a beautiful mobile
With all the wonders of modern technology
The Skip Hop Cloud Baby Mobile plays lullabies
Nature sounds
And the ever popular white noise
It has toys hanging from clouds
And projects stars on to the ceiling
This is all singing and all dancing
And does many lovely things
While looking perfect for any modern nursery
This has made my list of favourites
Because our gorgeous little Edie loves her Skip Hop gym
It is fast becoming our baby play product brand of choice
And their products are affordable too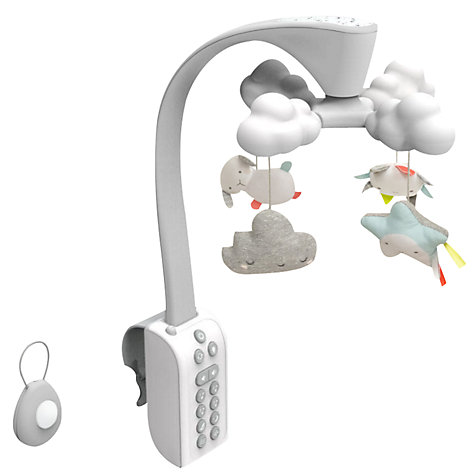 Taf Toys MP3 Stereo Owl Mobile
This is a modern wonder
The Taf Toys MP3 Stereo Owl Mobile
A mobile with woodland toys hanging for baby to see
A light show for baby to watch
Soothing sounds played through an MP3 player
That can be detached and used by older babies
As a personal sound system!
This made me smile
Someone has had fun designing this
It looks beautiful
Is filled with fun
And is a product that grows with your child
I love owls!
Do you?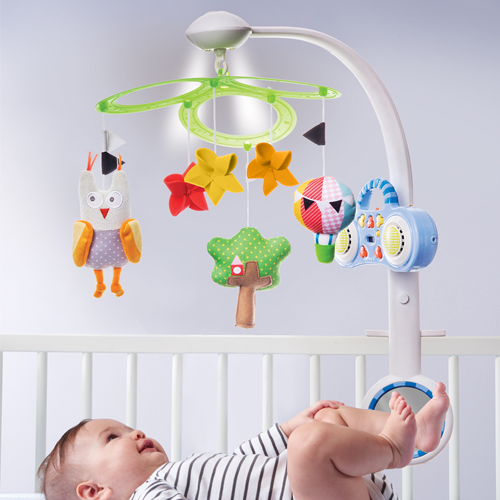 I know I said five favourites
But I would like to mention these two mobiles too
The first is a mini mobile from Tiny Love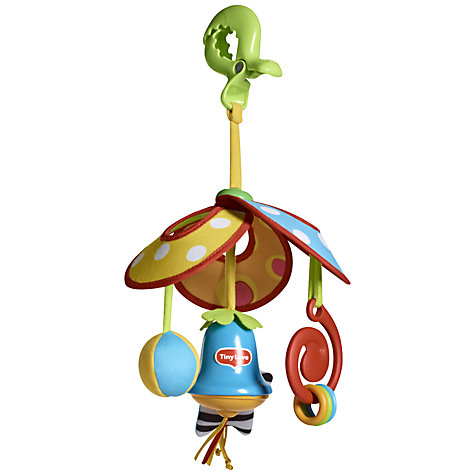 We have this for Edie
And she loves it
She plays with it while lying in her carry cot
Or sitting up in her car seat
She has just started grabbing the toys too
It keeps her busy for ages and she loves it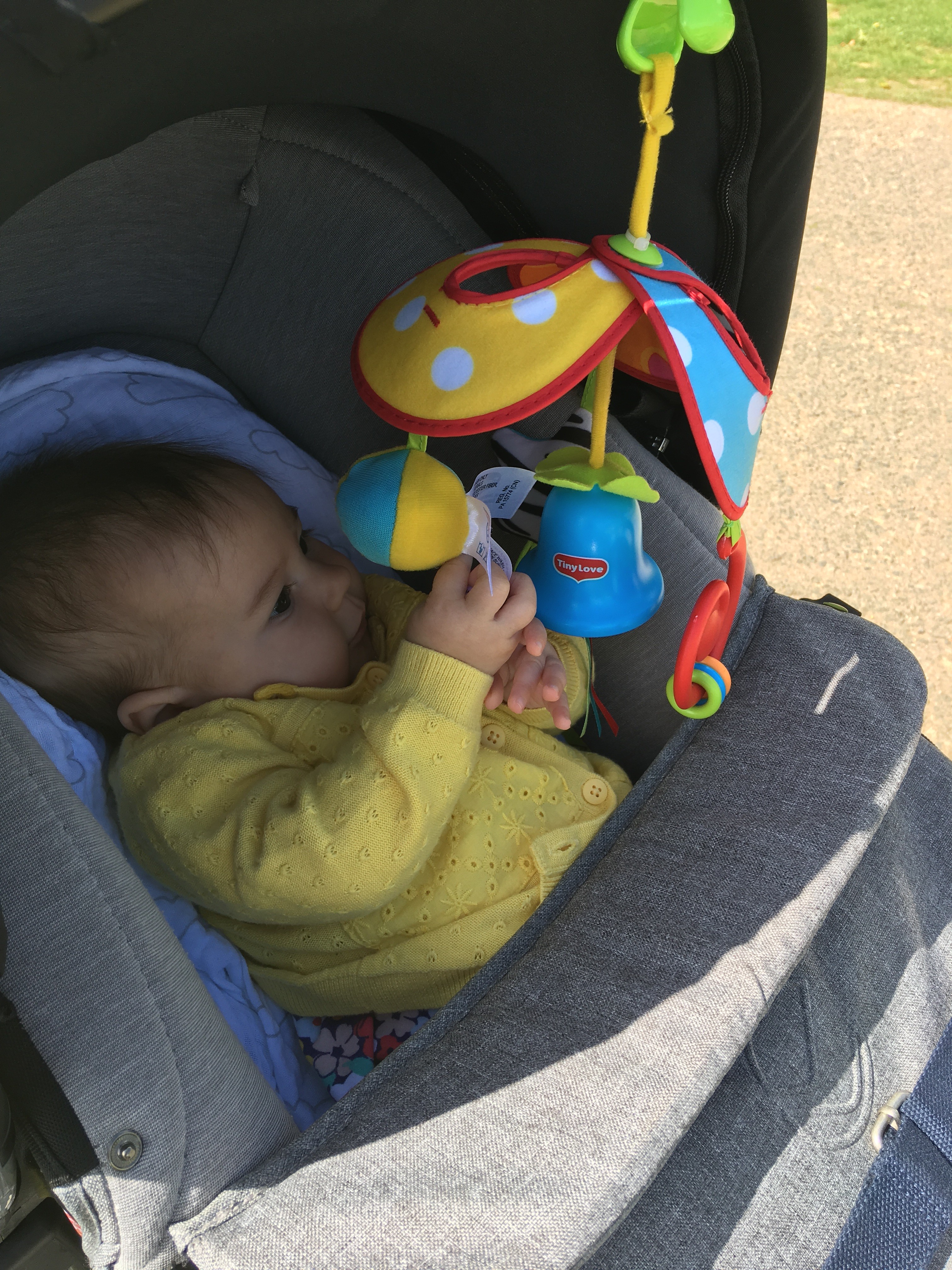 Grimm's Rainbow Garden Mobile
And mobiles are not just for inside
You can hang them in the garden too
I am going to buy this Grimm's Rainbow one
For Baby Tilda's memory garden
It is perfect for us to use in our play
To remember Matilda Mae