Whenever we go on holiday
I take books with us that are linked to where we are going
Until this holiday
The books have mostly been picture books
This time when travelling to Cornwall
We decided to read some Michael Morpurgo
I thought we might start with
Because of the Cornish connection
But then we were asked to be part of a very special blog tour
And changed our debut Morpurgo story
To be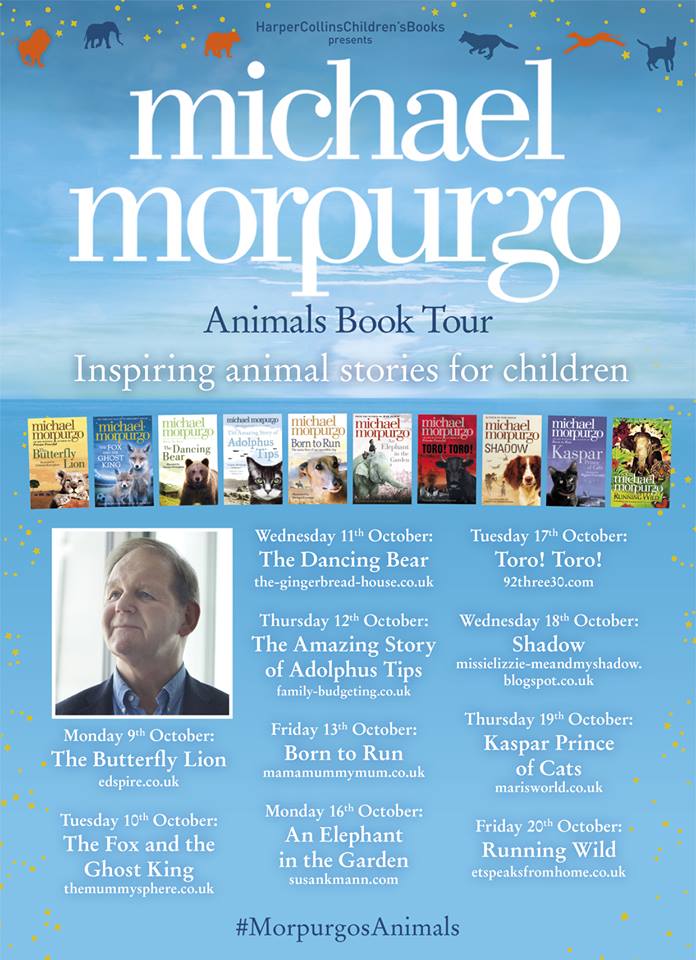 As Esther and William have grown
And become readers themselves
We are sharing more and more books together
We have recently read Harry Potter and the Philosopher's Stone
Devoured the entire collection of Roald Dahl audio books
And this past week read our first Michael Morpurgo book together
In just two sittings!
Before starting the ever popular The Butterfly Lion
We read a book new to me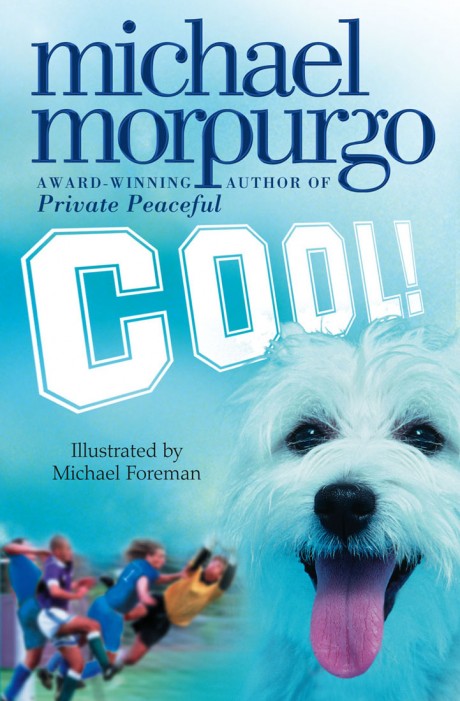 I chose it after a quick glance at the blurb
And seeing the word football
William is a bit obsessed with football at the moment
When we started reading the book
I realised that football was just a small part of the story
This was a story of love and loss
This was a story of the relationship between a boy and his dog
This was the story of a boy in a coma after being struck by a car
This was a story that was easy and hard to read aloud at the same time
This was a story that made Esther, William and I laugh and cry
It made us so joyful at the end
And we kept on exclaiming to each other
About how happy we were that the story had such a wonderful ending
This shared experience will stay with me for a long long time
This reading experience has affected me
And importantly has opened up my mind to reading again
I have not read anything new since Tilda died
I have found solace in books I know
Stories that are familiar
I have not felt able to deal with surprises
This book took me by surprise
And I was okay
This book talked about pain and loss
This book talked about death and grief
I read it and I felt it
And I cried
Alongside my children
But I survived
And they survived
And when the words were tough to say out loud
I asked them
Are you sure you want me to go on?
And they were
And I was so glad because I wanted to read on too
And we read on together
Urging Robbie to get well
Willing his parents to do what they needed to do
Hoping beyond hope that our suspicions about how the story might end
Would come true
This was a wonderful book
And a brilliant start to our Michael Morpurgo experience
A brilliant way to pop the cork
And let Michael's stories flow
I have read lots of Morpurgo's books
And my absolute favourite is Private Peaceful
That I read first to myself
And then aloud to my Year 5 class
Who loved it as much as I did
Have you ever read a Michael Morpurgo book?
They are fantastically written
And easy to read aloud
The writing has a rhythm that lends itself
To be being read out loud
To be told almost in role as the storyteller
As the main character
Michael's writing sucks you in
And you fall in love with his characters
And you get caught up in the twists and turns of the plot
You are very quickly emotionally invested in a Michael Morpurgo story
This week we are reading our second of Michael's books
For the very exciting #MorpurgosAnimals blog tour
We are reading the story of The Butterfly Lion
And we would love to share our reading with you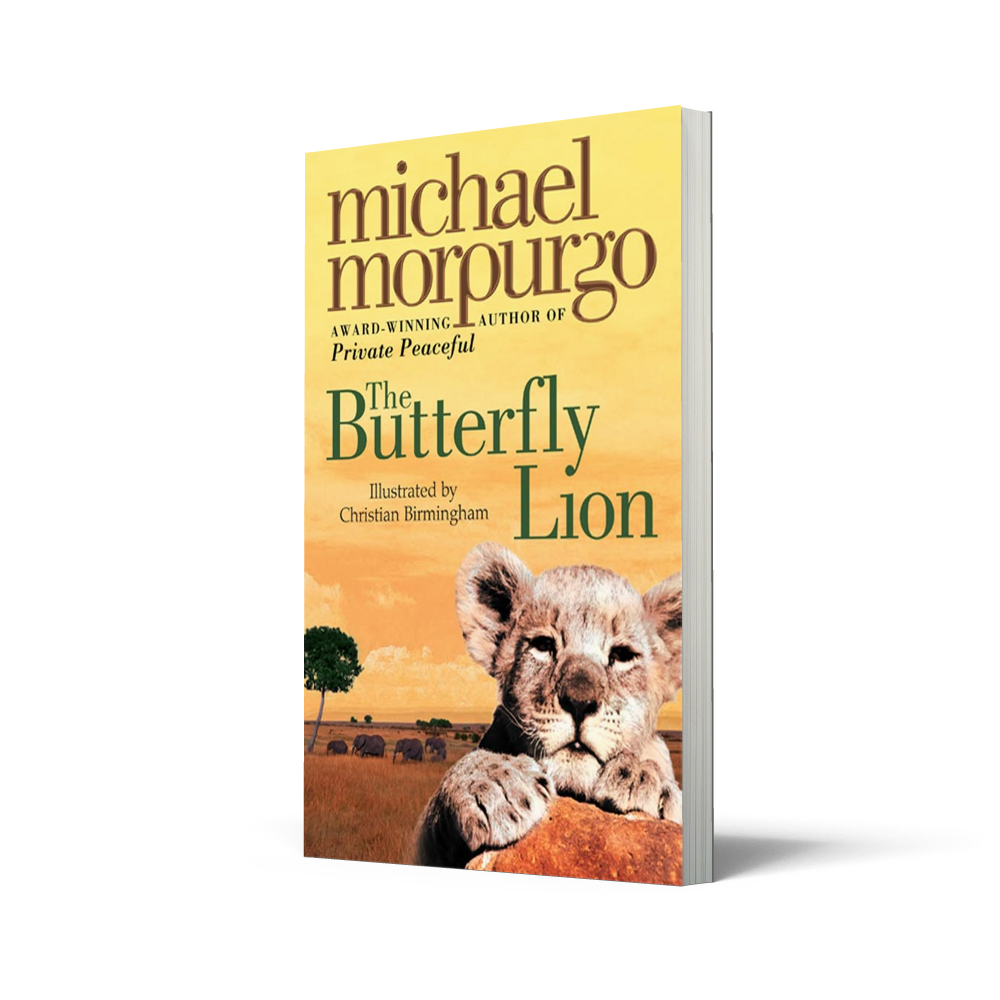 As with all of Michael Morpurgo's animal stories
Beautifully illustrates the amazing relationship
Between humans and animals
The story highlights how animals
Can shape a person's life story
The Butterfly Lion
Tells the tale of a friendship
Between a boy and a lion
This is a lost and found story
Of friendship and love
This book is a promise kept
The story combines sadness and sorrow
With love and happiness
Loneliness and friendship
Life and death
Each concept and emotion
Illustrated with animals and war stories
In a way I believe
Only Michael Morpurgo can
This is a book
With twists and turns
It challenges your emotions
Ignites your curiosity
It is one of those stories
That makes you want to read on and on
Needing to know what happens next
The Butterfly Lion starts with Bertie
A young boy in Africa
Who rescues an orphaned lion cub
A white lion
The two become the very best of friends
The time comes for Bertie to go to boarding school in England
And the white lion cub is sold to a French circus
As they leave each other and Africa
Bertie makes his promise
All my life I'll think of you, I promise I will, I won't ever forget you
Bertie promises the lion that he will find him again
I have read the whole book
But so far with the children
We are up to this point
The last two chapters we have read
Where Bertie and the lion cub run away
To avoid the lion being sold to the circus
And then the lion being sold to the French circus owner
Have been so emotional
William has sobbed and sobbed
The boy tries to make the lion think he hates him
To make him runaway
And it all feels so real
When you are caught up in the action and emotion of the story
We have talked about sometimes if you really love someone
You have to let them go
We have talked about how some times things happen
That are out of our control
And we have talked about something mentioned in the text of the story
That not all stories have happy endings
This beautiful and clever book
Is really helping me to talk to my children
About feelings
Emotions
Behaviours
But mostly we are just so engaged with these characters
And this story
Later today I am going to film Esther and William talking about the story
The film will be on my Edspire Facebook page
I am going to ask them some questions about The Butterfly Lion
And about Cool!
We will finish the book tomorrow night
And I will film them again
Talking about the second part of the story
It has an unexpected twist and I am interested to see
How they will understand and interpret it
If you are looking for a first Michael Morpurgo story
To read with your little ones
Then I reckon that The Butterfly Lion
Might just be the one
If you would like to win a signed copy of
Michael Morpurgo's The Butterfly Lion
Then all you have to do
Is complete the Rafflecopter form below
Please do look out for our videos on Facebook today
And do read the other blogs involved in the
#MorpurgosAnimals tour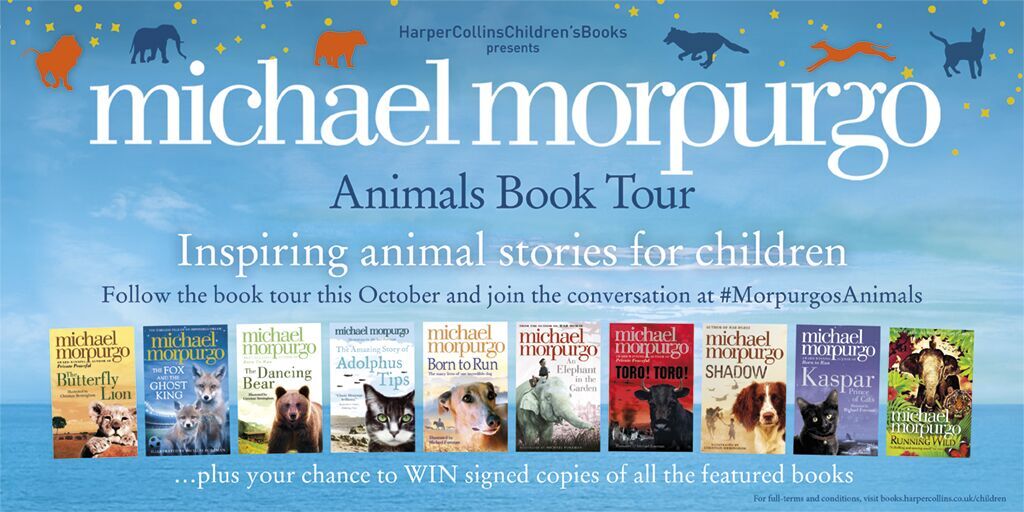 UPDATE: William and I talking about The Butterfly Lion
This is a collaborative post