Being the fourth child in a busy family is not always easy
You spend a lot of time trying to keep up with your older siblings
One to one time with a parent is rarer than it should be
All space and toys are shared
One of the things we want to do for Bea
Going forward
Is create time and space for her
And choose toys for her
That are just hers
Bea is a very strong willed little girl
And at times her behaviour can be incredibly challenging
But I think that we are at fault
As parents
At the moment we have not got our family dynamic quite right
As Edie becomes less reliant on me for food
I will be able to spend more quality time with Bea
There is so much I want to do for her
Little things that might make a big difference
She is such a big hearted sweet natured little thing
It is time to get our Bea back
Our bringer of hope and joy
One thing that Bea wants is for her bedroom to be made nice
At the moment she sleeps in her cot
With Daddy on a mattress on the floor
We have wanted to make it nice for her for so long
But time and money are always obstacles
These were our original ideas for her toddler bedroom
But now our little hurricane has ideas all of her own
She would like a high up bed
With a den beneath
An art desk with lots of pens, pencils and paint
And space to play with toys of her own
We have started to move some toys from the playroom to her bedroom
And she has a beautiful quilted basket to keep them in
To make sure everyone knows that the toys inside are Bea's
The beautifully made fabric basket has her name on it
It clearly states
In quality embroidery
For all to see
Bea's Basket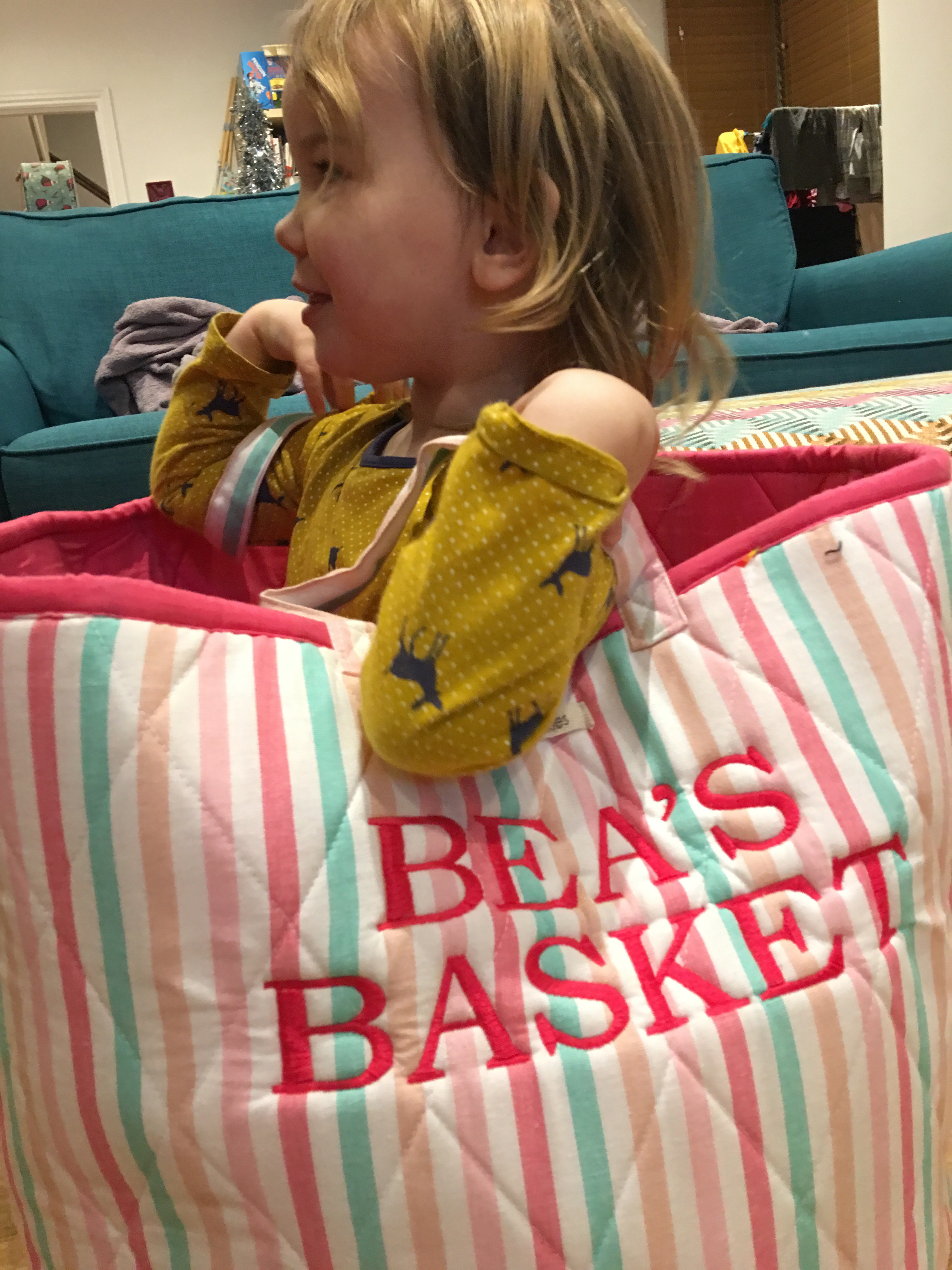 Bea loves her basket
Her personalised Kiddiwinkles toy basket is big enough to hold all her cuddly toys, dolls and play figures
It is just the right size for her to sit in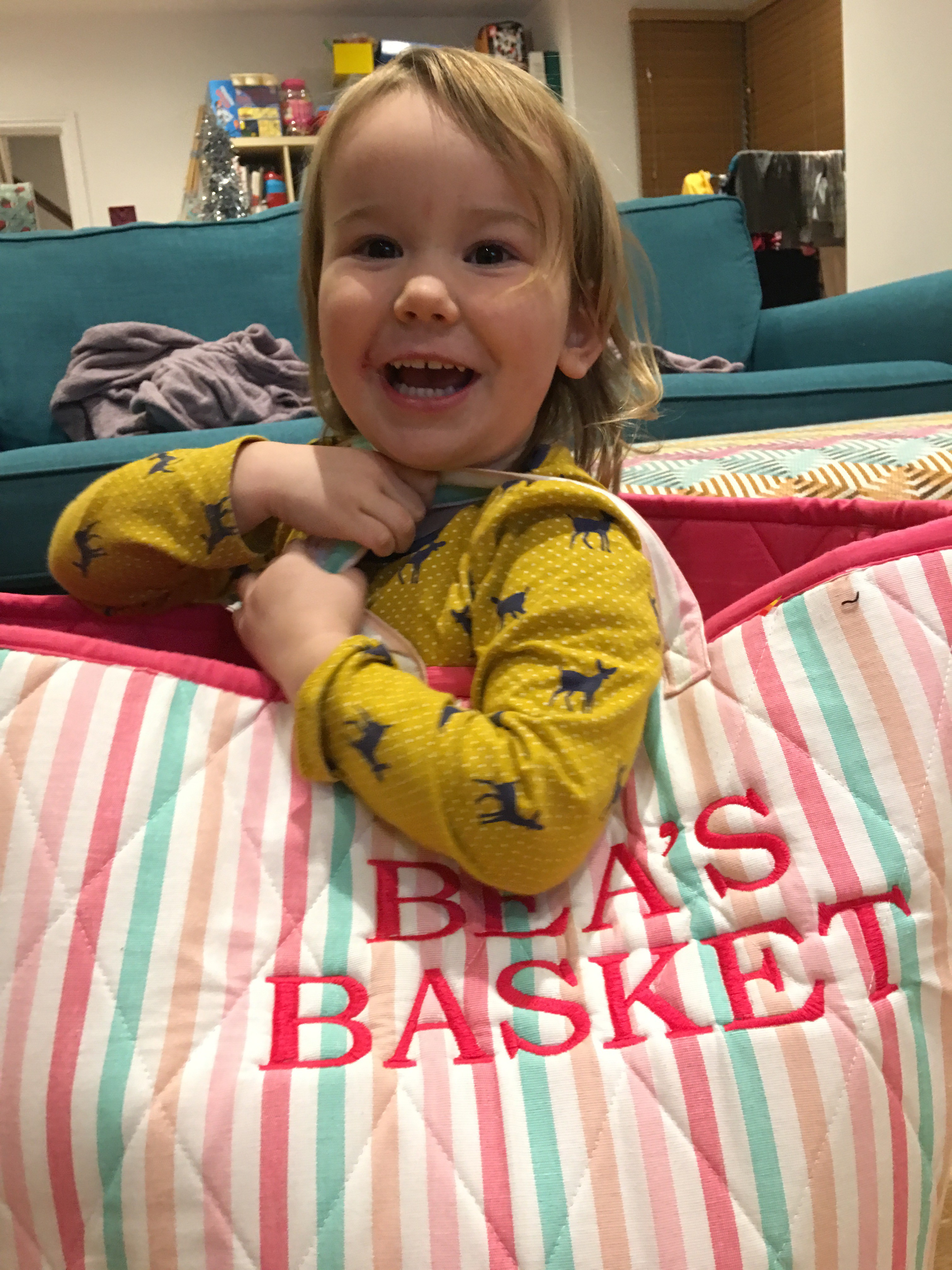 Or put her baby sister in!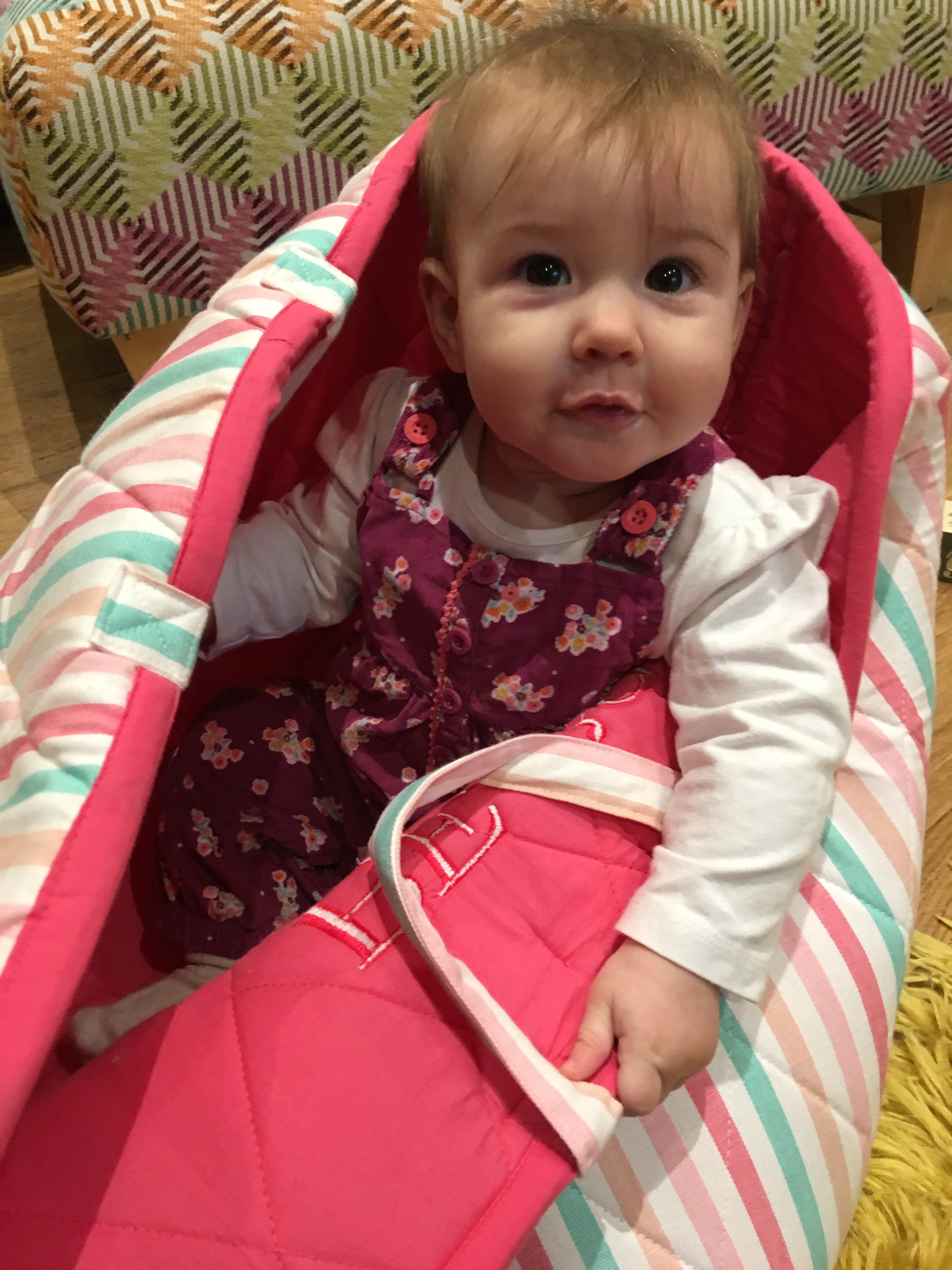 At £25 the basket is good value for money
It is a good size
Incredibly well made
Beautifully finished
Made of 100% cotton
It comes in a range of designs
We chose the multi stripe design
Featuring pinks and mint
It is really very pretty
Patterned on the outside
With a plain pink lining
This pretty toy basket will provide the inspiration
For colouring Bea's new bedroom
And hopefully a way of keeping all her cuddly toys
And dolls
From her new bedroom floor!
Assuming that she does put her toys in it
And not herself!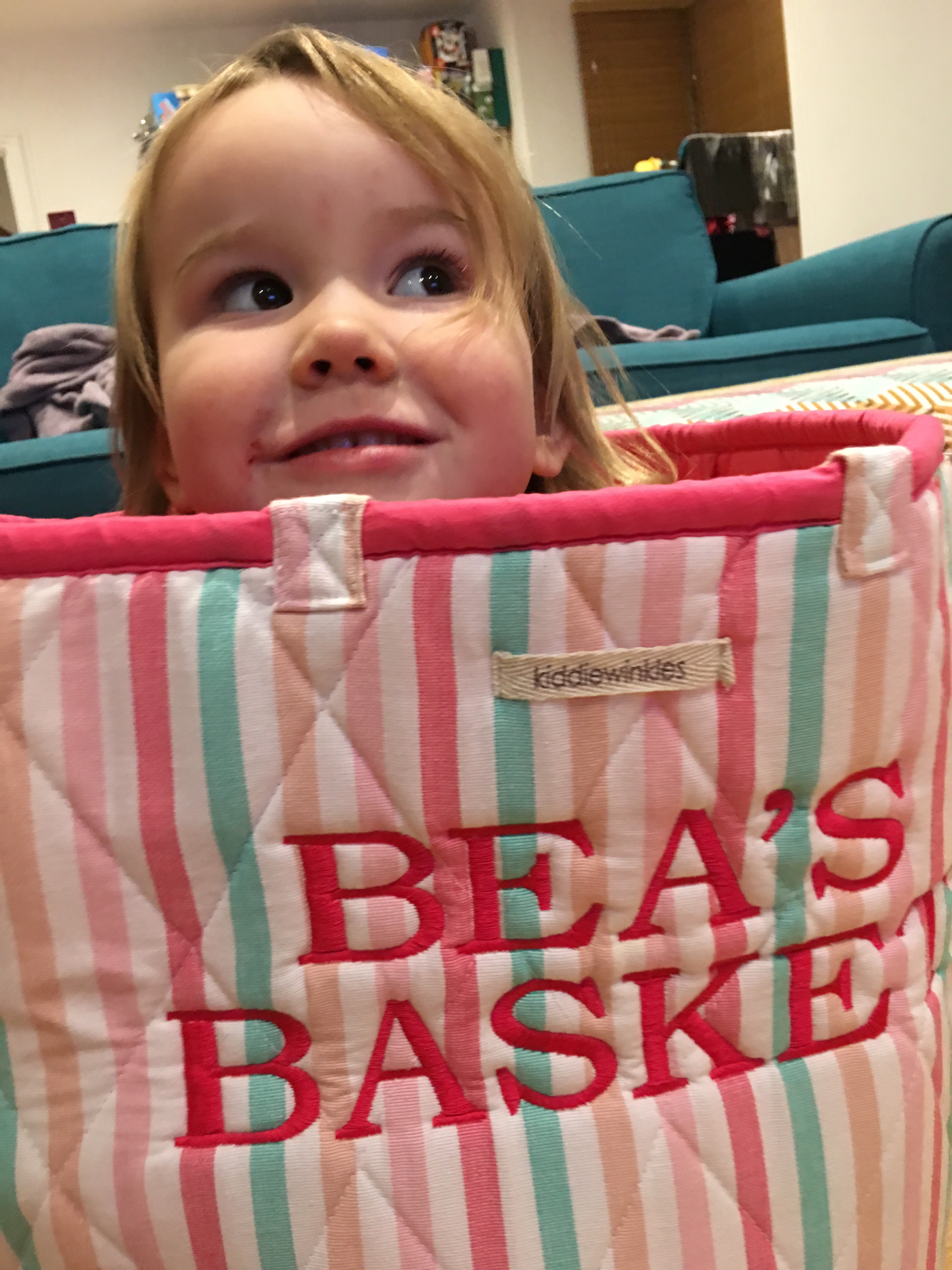 If you are looking for a personalised toys basket
If you are looking for a stylish storage solution
Ahead of the Christmas chaos
Have a look at Kiddiewinkles
And the quality products they make
Bea and I have our eyes on this playhouse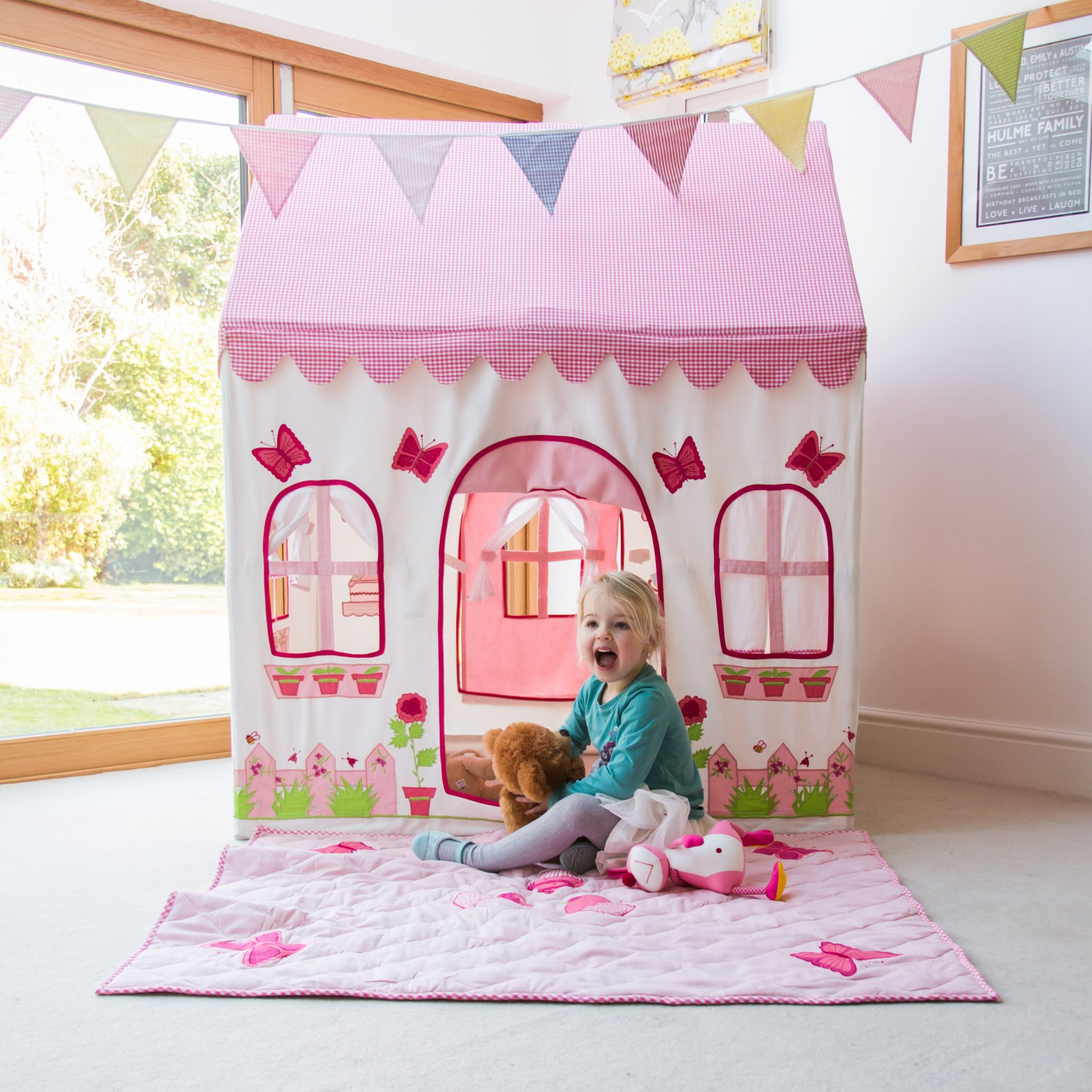 We were sent one toy basket for the purpose of this review