The kitchen is one of the most environmentally damaging rooms in the home, but it doesn't have to be. There are plenty of ways to cook, clean and buy green, reducing the effect on the planet. A lot of the principles of being eco-friendly in the kitchen are rather straightforward when you know what to do.
Choose Sustainable Timber and Stainless Steel
If you're looking for a new kitchen, a sink or a worktop, it makes sense to look for sustainable materials that are going to stand the test of time. Stainless steel sinks are usually made from recycled material. If you're looking for a wooden country-style kitchen, look for products made from FSC-certified timber.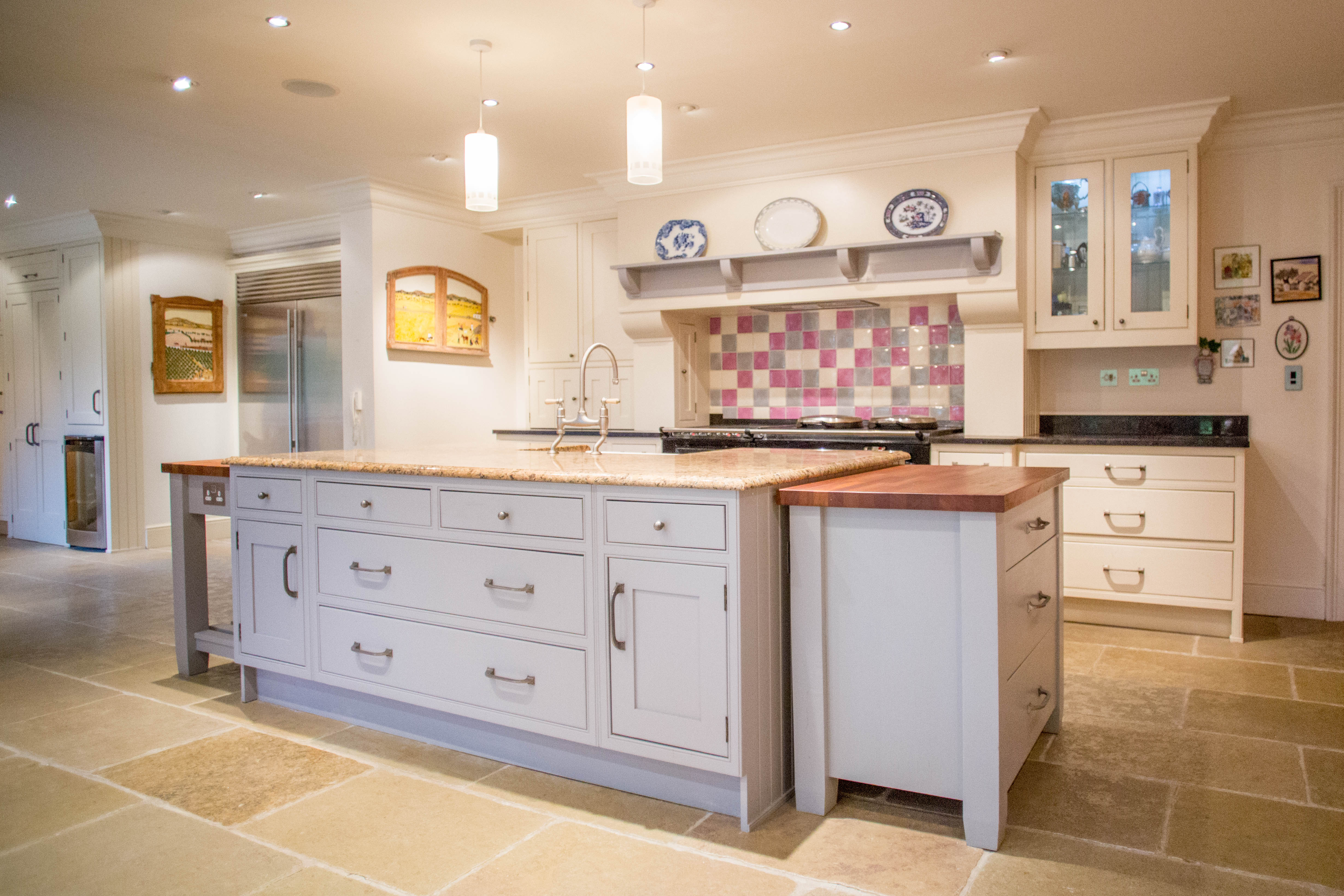 Turn Off Appliances
It's a fact that putting appliances on standby wastes energy. If you forget to switch them off manually, purchase a switch that automatically turns appliances off. If you need a new appliance, don't forget to look for one with a good energy rating. A* rated appliances use the least energy whilst F uses the most. The better your energy rating is, the less energy you use and you will save more on your energy bills! It's a win for the environment and your pocket.
Clean Green
When it comes to cleaning green, you have two options. You can look for more environmentally friendly products in the supermarket, or you can make your own. Of course, it's much more cost-efficient to make your own, and it's easy. You can make eco-friendly cleaning products out of staples that you already have in your kitchen cupboard, such as vinegar and bicarbonate of soda.
Make Utensils Last
Sometimes when you shop for cookware and utensils, you might just look for whatever is cheapest without considering the lifespan. If you're regularly throwing away pots, pans and spatulas, this is damaging to both the environment and your bank account. Whilst Teflon has its place, you will get a much better quality pan if you shop for stainless steel or cast iron. It may seem like an investment at first, but it will last for ages. The same applies for utensils – wooden spoons can rot, plastic can melt, so opt for sturdy utensils and knives that you can sharpen by hand to make them last.
Shop Local and Bulk Up
Buy local and seasonally as much as you can. You might think that your grapes taste nice in winter, but that's because they've been flown from miles away at the cost of the earth. To get into the habit of shopping locally, visit your local markets, farmers markets or buy directly from the farm itself. In addition to this, you can buy in bulk to save fuel on regular trips to the shops. You can also cook in bulk to save using your appliances several times. Meal planning is a great way to help you get into the habit of shopping locally and bulking up your cooking.
Reduce Plastic
Plastic is the biggest cause of waste. Whilst we can't help how much packaging our food comes in just yet, we can try and reduce our use of plastic elsewhere. You can take your own bags to the shops, take jars and containers to the deli counter for your meat and cheese, and stop buying cling-film. Cling-film can be easily replaced with a mouldable beeswax wrap. You also need to ditch the straws – if you can't go without due to a disability or sensitive teeth, buy a metal reusable straw.
Buy a Used Kitchen
If you would like a new kitchen but you're on a budget, you might consider buying used. Not only does this save you money, but it is also better for the environment. You will save a perfectly good kitchen from going to landfill, and you could even grab a designer bargain for a fraction of the cost. You may be lucky enough to find a kitchen with appliances and accessories included. However, if you are considering buying a used kitchen, always make sure that you approach a recommended re-seller such as Used Kitchen Exchange. They survey kitchens for their quality and professionally remove the kitchen to ensure you receive it securely. Plus, you can sell your own kitchen – Used Kitchen Exchange will professionally photograph it and list it on their website for a hassle-free sale.
This is a collaborative post