My darling baby girl
I have spent a lot of time in your room today.
My favourite time is just as Esther and William go to sleep, when I should be feeding you.
The room is dark except for the lamp I lit a little when I found you.
No one is allowed to touch that light.
It will stay on until I am ready to be the one to turn it off.
When I am ready to go back to sleeping in our room instead of on the living room floor.
When I am ready to say goodbye.
I am finding that my coping mechanism is planning.
I am desperately trying to plan your funeral.
Would you like to hear what I have come up with so far?
Your goodbye will be in four parts.
A church funeral, your cremation, a gathering with a celebration for the children who knew you and sending your ashes to sea.
The church will be open to anyone and everyone who would like to come. And those that cannot make it in person will be invited to join us through the power of Twitter. I want people to see how far your smile has reached these past 9 months and especially the past few days.
You are wearing a beautiful suit from The Essential One. Your favourite bright pink suit with a purple Snoodie from Mama Designs. I am going to complement you with a purple dress and a pink scarf. I am going to look my best for you on that day.
We will ask everyone who attends to wear something purple or pink.
Daddy and I are going to carry you into the church. For me it will be like I am giving you back to God, now that you have earned your wings.
I know that it will be hard but it feels right. I carried you in my womb for 9 months and on my chest for 9 months. I will carry you to the end. I am your Mummy. It is what I am supposed to do.
We have chosen some music that we love from a very sad episode of our favourite TV programme The West Wing. It is a series that Daddy and I have watched every season of at least 7 times. The music is Hallelujah and while this plays there will be photos of you. I have been searching through my pictures and in every single one you smile. You were such a happy baby. I miss your beautiful smile.
There will only be one hymn to sing and that will be Make Me A Channel Of Your Peace. We sang this at our wedding when you were our special, miracle, secret bump. We were so happy you were on your way!
We will also be having the song Starlight by Muse. A song Daddy and I love that reflects our musical tastes and also makes us think of beautiful you.
There will also be a time for reflection in the church when your own special lullaby will be played. This was written especially for you my angel x Thank you Sarah x
At the crematorium when you are taken away then we are going to play Twinkle Twinkle Little Star, there was really no other song it could be. You are our little star, our star of the sea. However, you did ask me in a dream last night if this could be followed by Wheels On The Bus. I think even now you are longing to make us all giggle and smile. I hope we can do that for you. You did love a bit of Wheels on the Bus, just as Esther and William do now. We miss you Missy Matilda Mae x
The crematorium has more of an order of things now. We are going to ask Michele to talk on behalf of our friends, Uncle Martin to talk on behalf of our families, then Daddy will talk for our little gang before I read you your final bedtime story and we all say our final goodbyes. I am going to read you 'No Matter What' then will make sure I read it to Esther and William every day. We love you Matilda Mae x
We are going to keep your ashes until your first birthday when we will be on holiday in Cornwall and then we will go to the beach and cast them out to sea. You are our star of the sea Matilda Mae. We love you so!!!
We are asking people to donate to Bliss in a special fund for helping tiny babies. This Precious Star fund was started for you by a very special lady called Kylie. It is a wonderful idea as it is perfect for us as a family affected by both premature birth and premature loss. Thank you Kylie.
Though Esther and William will not be attending your funeral we want them to know that we thought of them whilst saying goodbye to you. We will ask the vicar to talk a bit about them and about how they were with you.
There will be a bible reading from Daddy's Godmother and Uncle Steven will read you a story. The story of Laura's Star. I have bought a copy of the book for you to have in your coffin and a copy each for Esther and William to keep too.
After the church and the crematorium all your cousins will join us and we will find a place to be outside where we will all blow you bubbles up to the sky. Watch out for them Matilda Mae they are sent full to bursting with our love. I am going to give each cousin a pot of bubbles and a copy of this story for their parents to share with them when the time is right.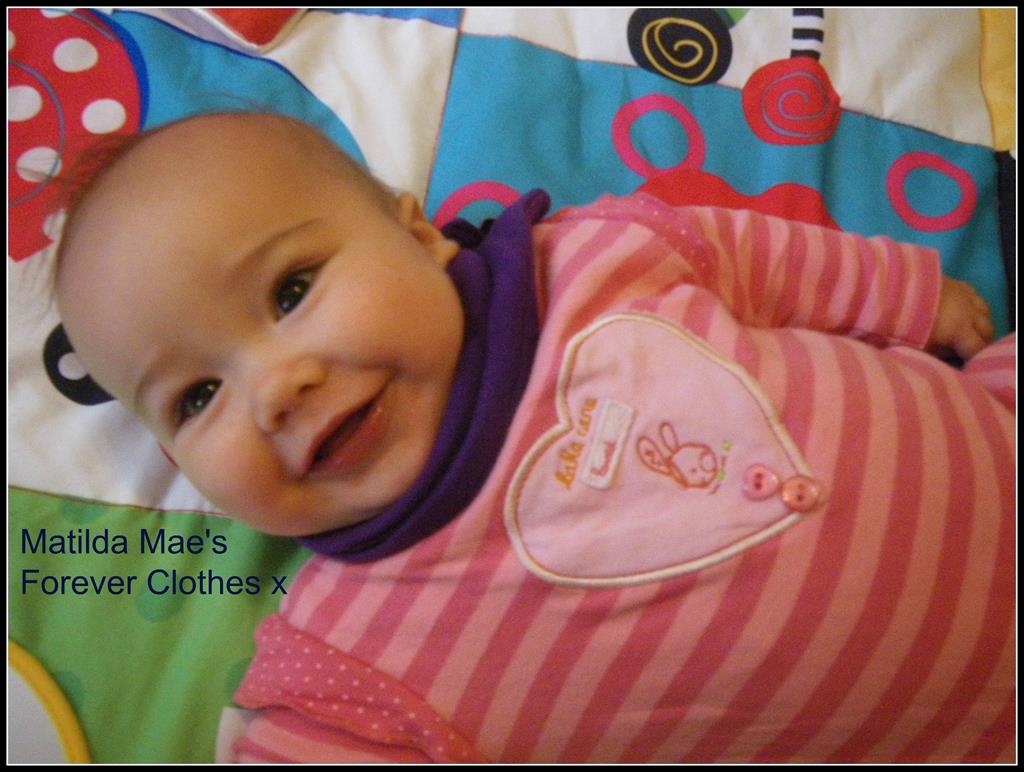 Waterbugs and Dragonflies
Down below the surface of a quiet pond lived a little colony of water bugs. They were a happy colony, living far away from the sun. For many months they were very busy, scurrying over the soft mud on the bottom of the pond. They did notice that every once in a while one of their colony seemed to lose interest in going about with its friends. Clinging to the stem of a lily, it gradually moved out of sight and was seen no more. 'Look!' said one of the water bugs to another, 'One of our colony is climbing up the lily stalk. Where do you suppose she is going?' Up, up, up it went slowly. Even as they watched, the water bug disappeared from sight. Its friends waited and waited but it didn't return. 'That's funny!' said one water bug to another. 'Wasn't she happy here?' asked a second water bug. 'Were do you suppose she went?' wondered a third. No one had an answer. They were greatly puzzled. Finally one of the water bugs, the leader of the colony, gathered its friends together. 'I have an idea. The next one of us who climbs up the lily stalk must promise to come back and tell us where she went and why.' 'We promise', they said solemnly. One spring day, not long after, the very water bug who had suggested the plan found himself climbing up the lily stalk. Up, up, up he went. Before he knew what was happening, he had broken through the surface of the water, and had fallen onto the broad, green lily pad above. When he awoke, he looked about with surprise. He couldn't believe what he saw. A startling change had come to his old body. His movement revealed four silver wings and a long tail. Even as he struggled, he felt an impulse to move his wings. The warmth of the sun soon dried the moisture from the new body. He moved his wings again and suddenly found himself up above the water. He had become a dragonfly. Swooping and dipping in great curves, he flew through the air. He felt exhilarated in the new atmosphere. By and by, the new dragonfly lighted happily on a lily pad to rest. Then it was that he chanced to look below to the bottom of the pond. Why, he was right above his old friends, the water bugs!. There they were, scurrying about, just as he had been doing some time before. Then the dragonfly remembered his promise: 'The next one of us who climbs up the lily stalk will come back and tell where he or she went and why'. Without thinking, the dragonfly darted down. Suddenly he hit the surface of the water and bounced away. Now that he was a dragonfly he could no longer go into the water. 'I can't return!' he said in dismay. 'At least I tried, but I can't keep my promise. Even if I could go back, not one of the water bugs would know me in my new body. I guess I'll just have to wait until they become dragonflies too. Then they'll understand what happened to me, and where I went'. And the dragonfly winged off happily into its wonderful new world of sun and air.
Fly high little dragon fly!
My plans are coming together.
I will not let you down.
I love you Matilda Mae x