In May 2012
My miracle baby
She was with us for a wonderful 9 months
Before she died suddenly and unexpectedly in her sleep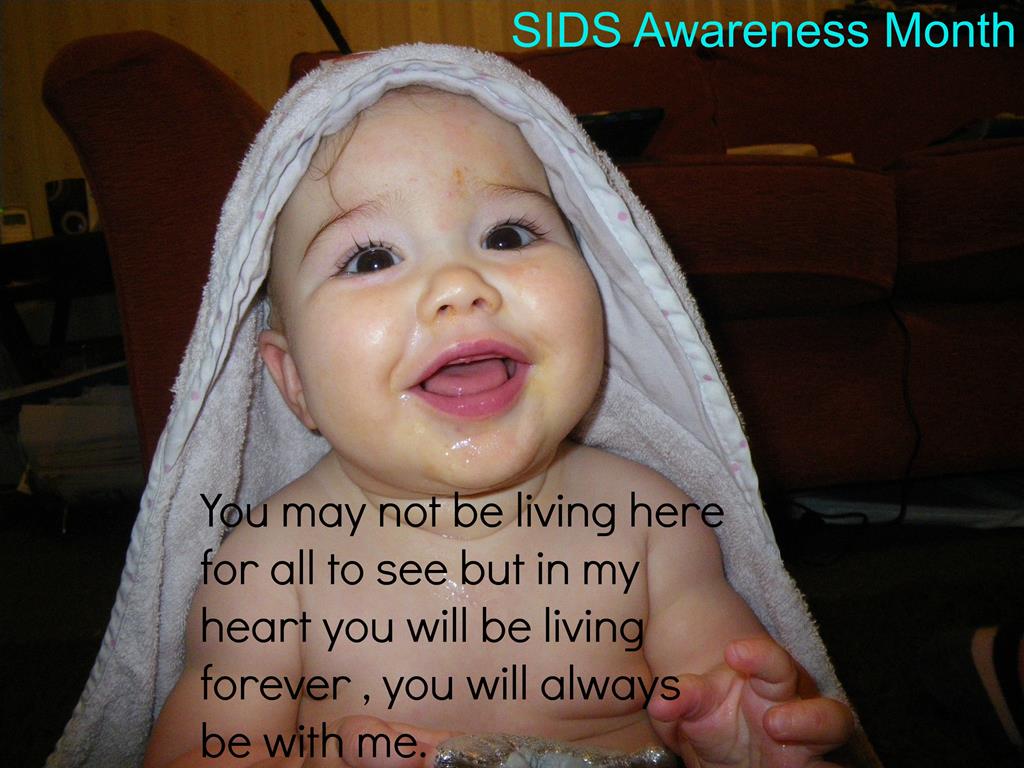 Sudden Infant Death
At 6pm you have your beautiful baby in your arms
Feeding to sleep
At a little past 10pm she is dead
Just dead
We do not know why Tilda died
No suffocation
No overheating
No heart problems
No illness
She was a beautiful healthy baby
And she just died
We do not know why
We may never know why
But there is one chance
That the work of The Lullaby Trust
Together with researchers and scientists
Experts around the world
There is a chance that one day they will be able to answer our question
A question I ask myself every day
Why my daughter?
Why Matilda Mae?
Why did my daughter have to die?
This chance of an answer
Is why I have been working so hard
To raise money for The Lullaby Trust
To help to fund the research that may lead
To the answer we so desperately need
And we are not alone
600 babies die suddenly and unexpectedly every year
For 300 of those a reason is found
But 300 families like ours
Have no clue as to why their baby had to die
On 2nd May
On what should be Tilda's 2nd birthday
She will have been dead for 15 months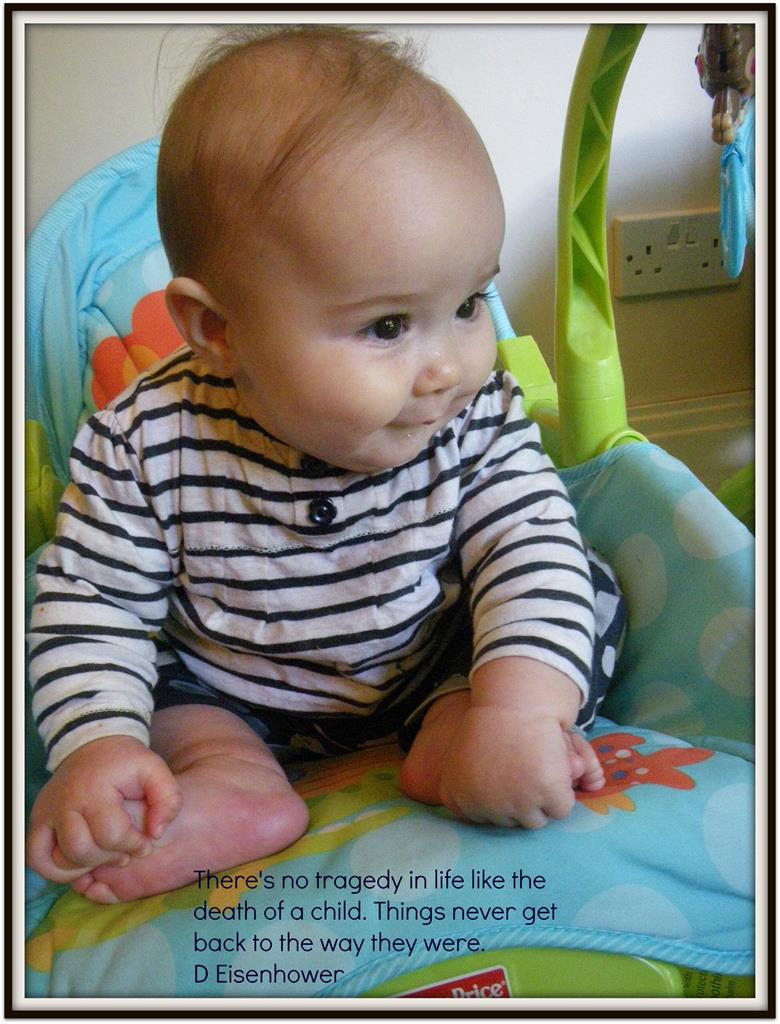 15 months without our daughter
15 months of watching other children grow
Knowing that our baby in the sky
Will forever be 9 months
Knowing that there is nothing we can do
That will bring our baby back.
I am really struggling at the moment
So many children I know or see online
Are turning two
Asking for present recommendations
Planning parties
Complaining that their baby is not a baby anymore
I would give anything in the world
To have a feisty two year old right now
Anything in the world
Instead I am sat here
Thinking of all that could have been
Should have been
For Matilda Mae and me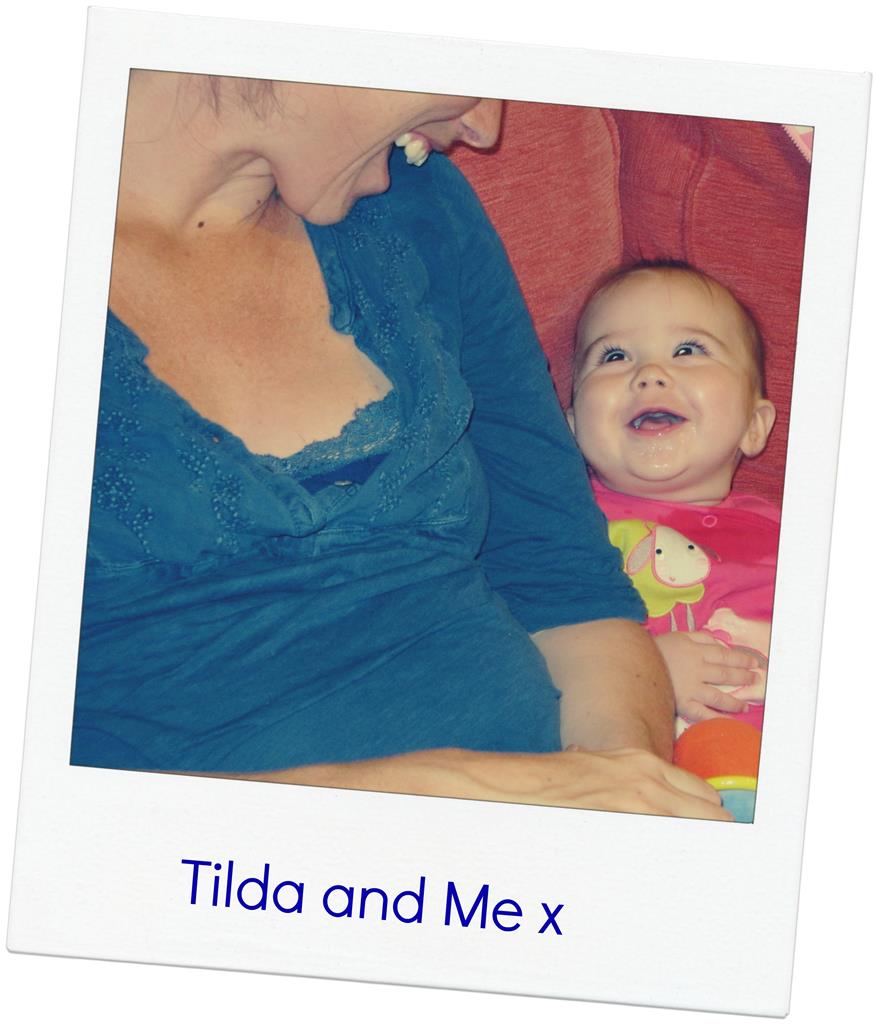 We live in a lovely, idyllic Kent village
We have a large garden full of apple trees
Before Tilda died
David and I had been planning her first birthday
We were going to have a barn dance in our garden
We were going to invite family and friends
And throw open our doors to our neighbours and villagers
David and I had a barn dance for our engagement party
And for our wedding
Both were incredibly special
And we wanted to create that magic again
Of course it did not happen
Tilda never turned one
Instead on her first birthday
We sent her ashes over the sea to the sky
This year
For Tilda's second birthday
We will return to her river at Coombe Mill
But we are also going to have that barn dance
Her barn dance, originally planned for last year
And we would love for you to join us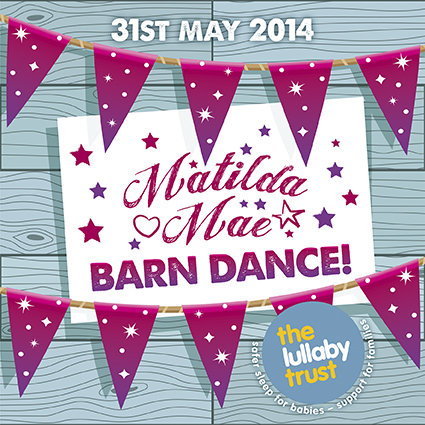 The Baby Tilda Barn Dance is being held on Saturday 31st May 2014
It will start at 12 noon and finish around 6.30pm
The barn dance will be held in The Millennium Hall in Egerton, Kent
Which is where David and I had our wedding reception
We are hoping to sell 150 tickets
And have lots of lovely things planned for our guests
We will have live music provided by Tapestry
An indie band fronted by the rather lovely Fi from Childcare Is Fun
I have heard her sing and you will not want to miss this opportunity to hear her too
We have a Barn Dance band with caller to lead the dancing
And we will be providing a rather lovely afternoon tea made by Twice as Nice Catering
There will be a children's play marquee
Provided by Beebies Baby Store who has also agreed to help coordinate and host the event
For children there will be fair style games and a Fabric Fancies afternoon tea
Among many other things that I cannot wait to tell you all about it
For now though I want to tell you that
Tickets are on sale for the dance
We have kept the costs as low as we can
£10 for over 11s, £5 for anyone aged 3 – 11, under threes are free
You can buy the tickets from Beebies Baby Store
As well as guests and willing dancers!!
We also need sponsors and prizes for the raffle
The more money companies can donate for sponsorship
The more of our ticket money we can give directly to The Lullaby Trust
We have a range of sponsorship opportunities available
Ranging from £10 to £100
And you can find out more about them here
If you would like to donate a raffle prize
Then please email me at jennie@edspire.co.uk
The Baby Tilda Barn Dance is in memory of a very special little girl
And to raise money for The Lullaby Trust
To arm them in their fight against SIDS
To help them promote safe sleep for babies
And to fund research to the one question parents of SIDS babies ask themselves every single day
Why did my baby die?
Please come along to the Baby Tilda Barn Dance
It promises to be a fantastic day filled with family fun
And if you are able to sponsor our charity event
Then please please do
Thank you x