Lake Maggiore
Is part of The Italian Lakes
But it also has Swiss shores
We spent four days in Switzerland
I fell a little in love with the land of snowy mountains
On two of our days in Der Schweiz
We visited the Lido in Locarno
This is a beautiful leisure complex
A collection of indoor and outdoor pools
This is swimming with a view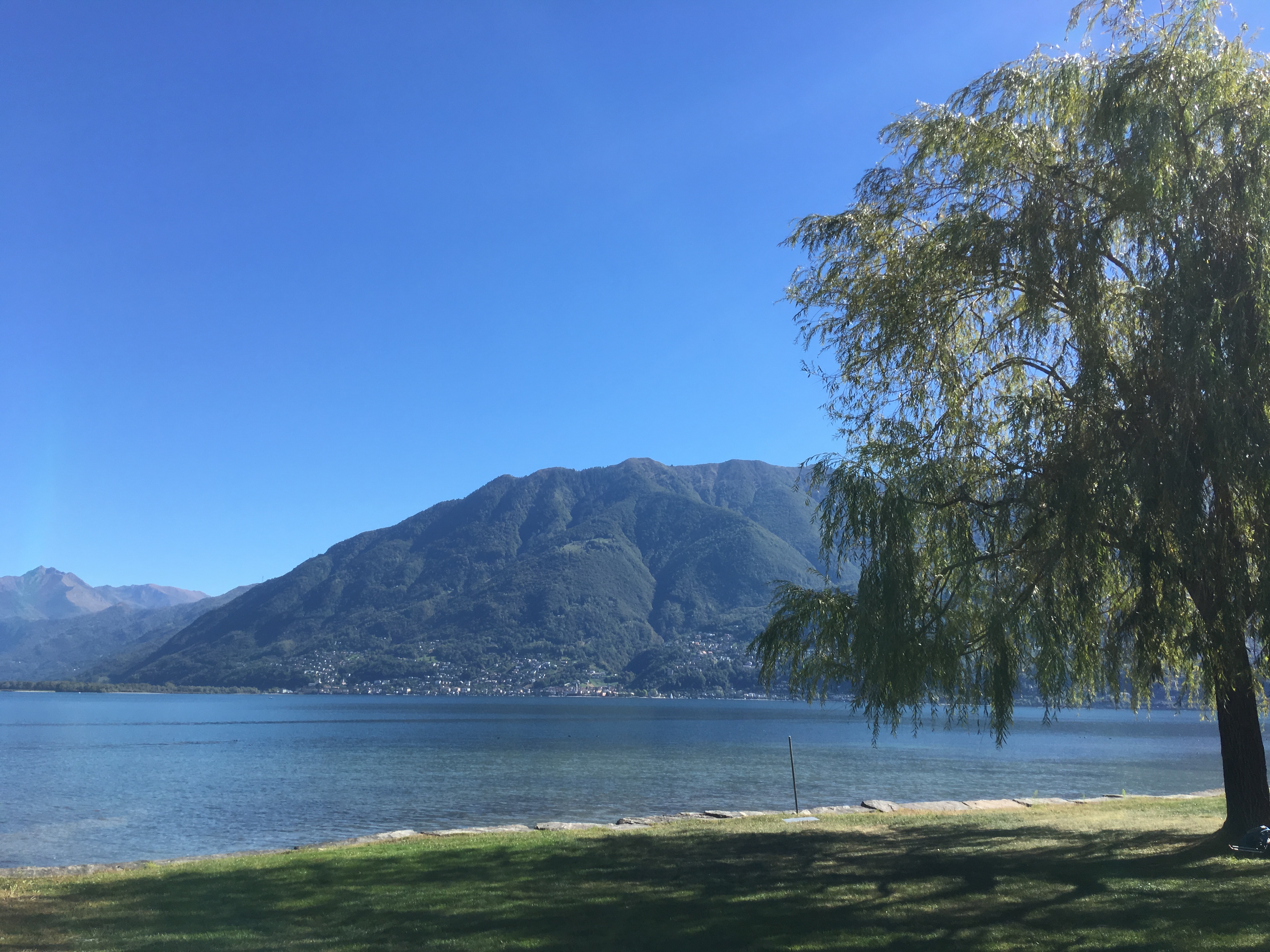 From every pool you can see the lake and the mountains
Edie and I spent lots of time playing in a heated outdoor pool
Watching the boats go by
Outside there is an olympic sized swimming pool
A diving pool
Four flumes named after the four rivers that feed Lake Maggiore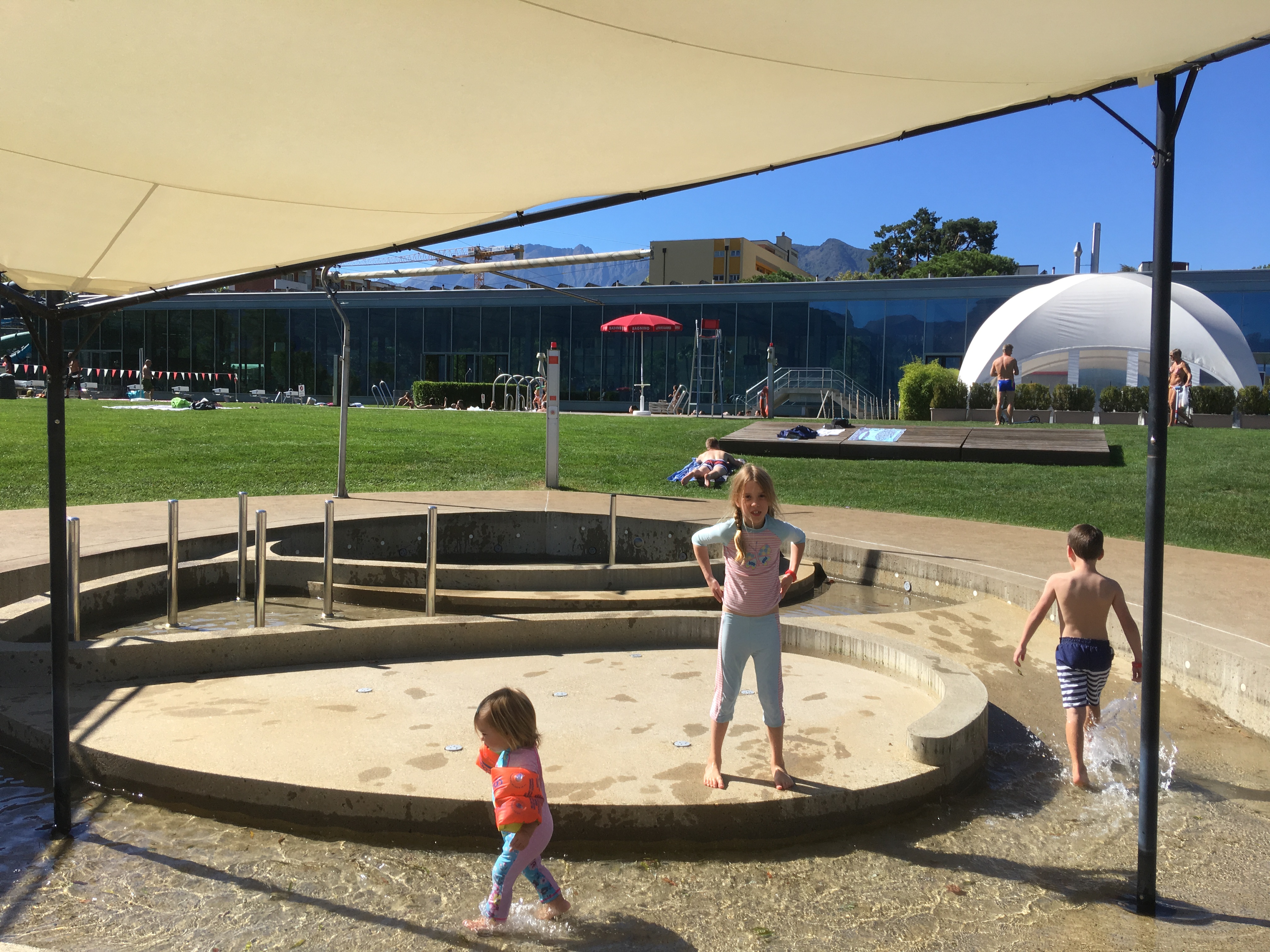 A water fountain play area
A fun splash pool with fountains
And a heated quiet pool with bubbles and resting places
This pool had a tunnel you could swim through to reach
The indoor pools
Which included a children's pool with a slide
A baby pool
A teaching pool
And another olympic sized pool
The complex was very impressive
And quite reasonably priced if you go prepared to spend the day there
Outside there is lots of green grass for picnics and play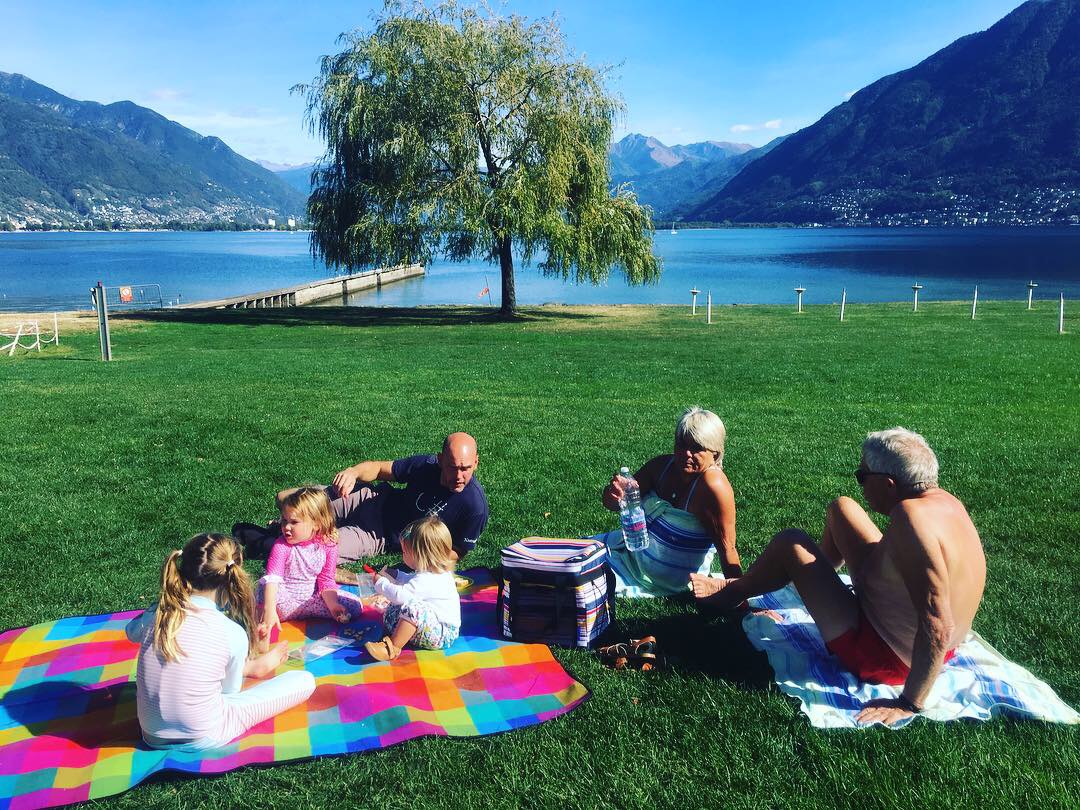 There is a beach with lake access for swimming
There is a wooden structure for climbing with slides
And a variety of swings too
More than enough to keep a family busy and happy for a whole day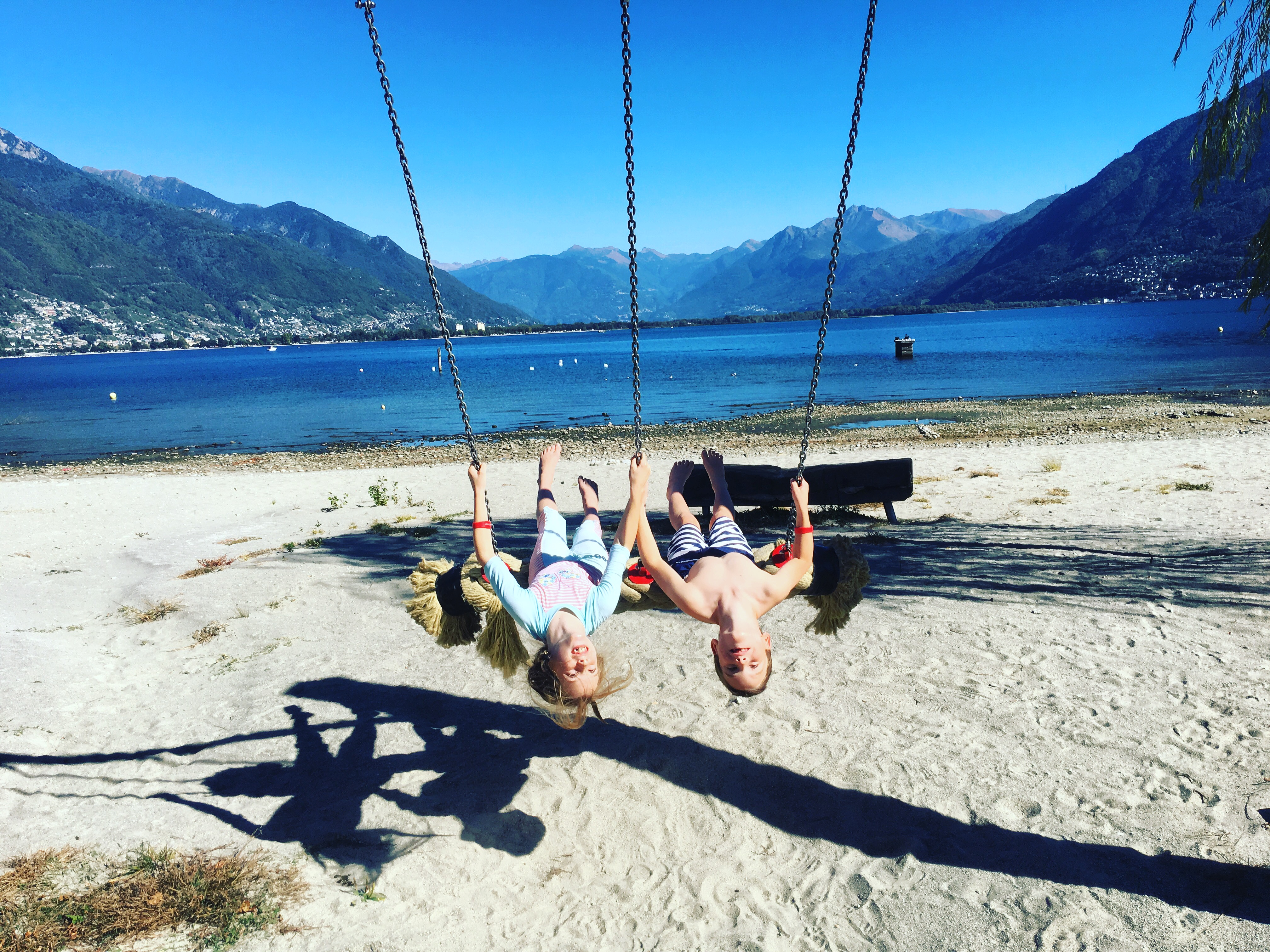 It is definitely best to take a picnic
As the food is extortionate!
We paid 7 euros for one, not very large, portion of pomme frites
The facilities were modern and incredibly clean
So much nicer and fresher than anywhere we swim at home
And for Locarno locals
This is their pool
There were schools arriving for lessons
Local families
And yet it always seemed quiet and peaceful
We all loved it here
Very much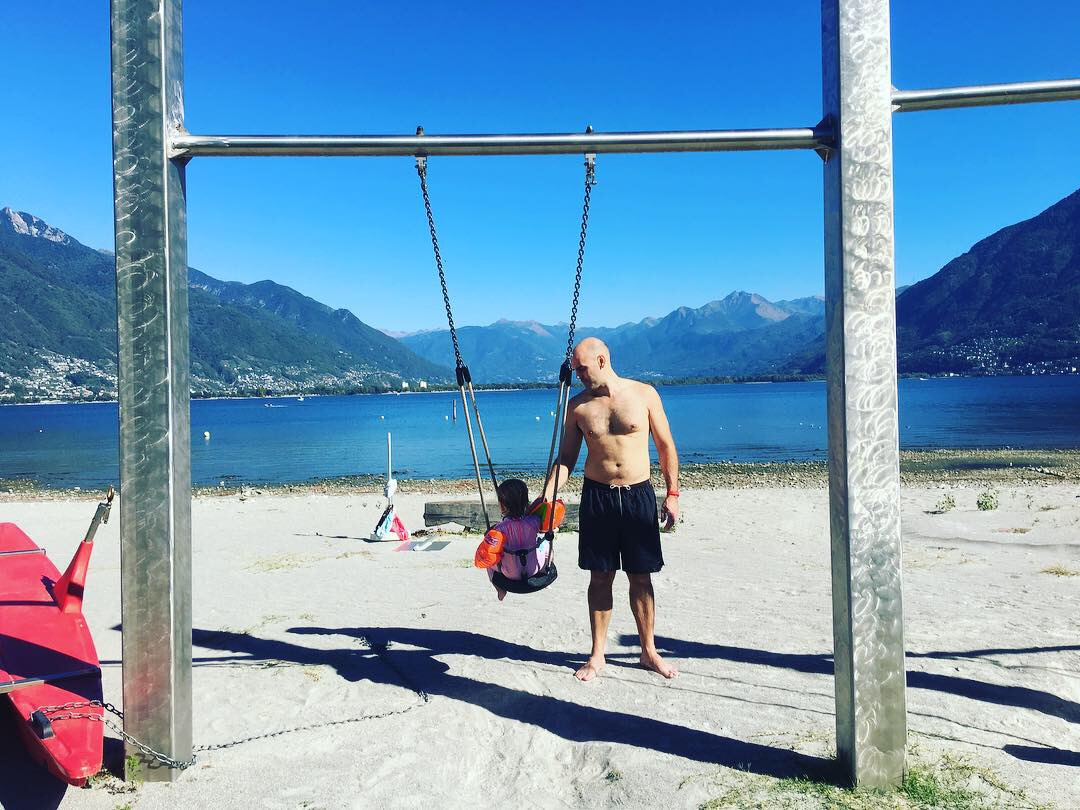 If you are travelling to Lake Maggiore
I highly recommend a visit to Lido Locarno
You can enjoy the majestic mountains
Soak up the vitamin d
Look at the lake
Swim in the lake
All the while knowing your children are having fun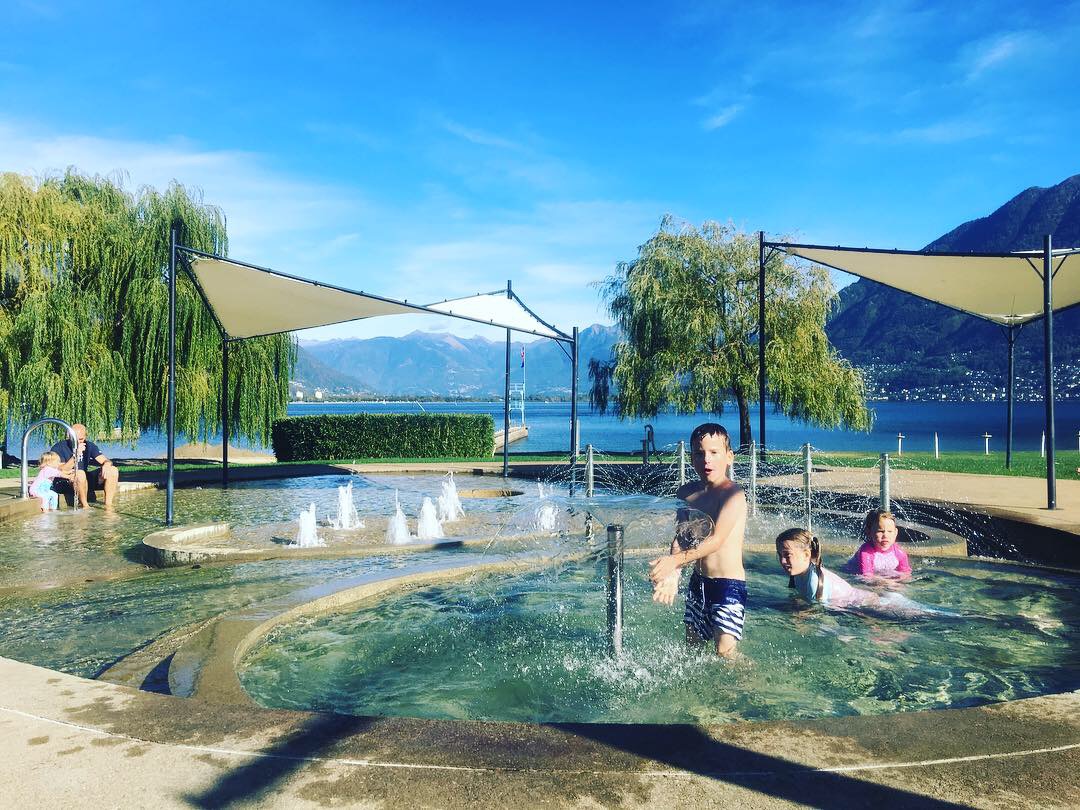 This place was fantastic for us
The views were breathtaking
We were very lucky with the weather
And we were able to relax and enjoy on location family fun
We would definitely go again if the opportunity arose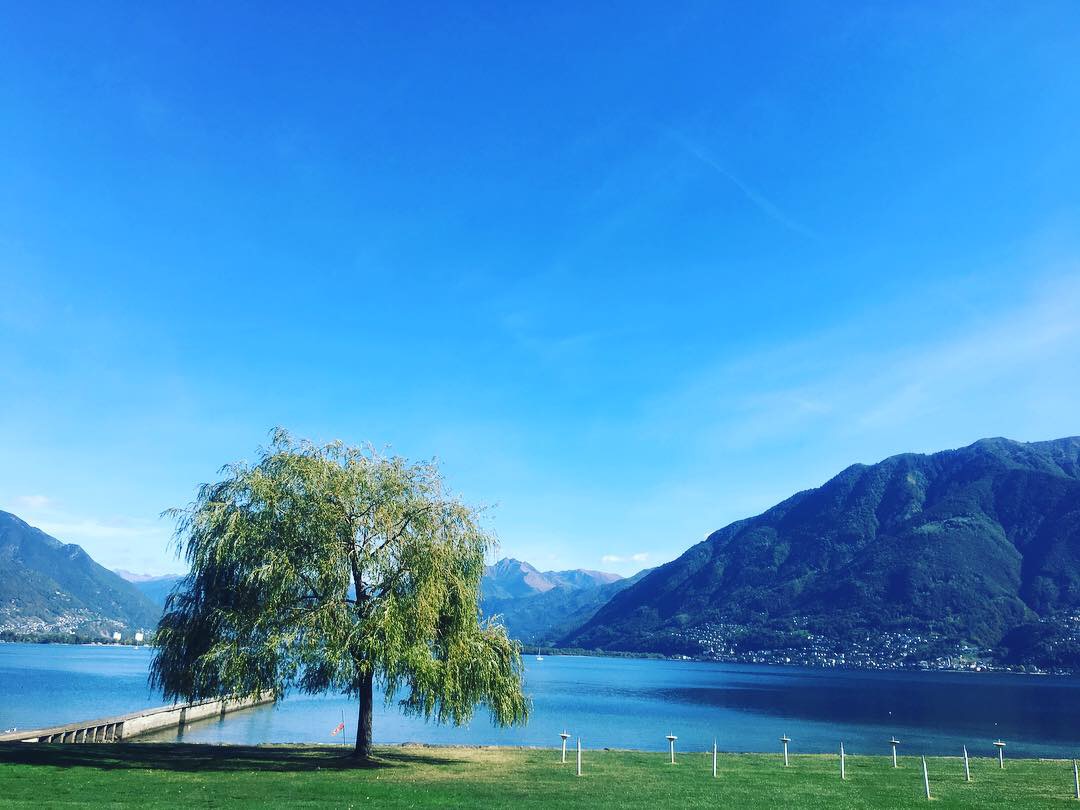 After our second visit
We went into Locarno and found a small pizza takeaway
L'Archetto
This sells small pizzas
Perfect for children
With a light crunchy bread
Ham and lashings of mozzarella
Delicious
Affordable
And can be eaten in the Piazza
Just a moment away
Or on the shore of the lake
As the sun goes down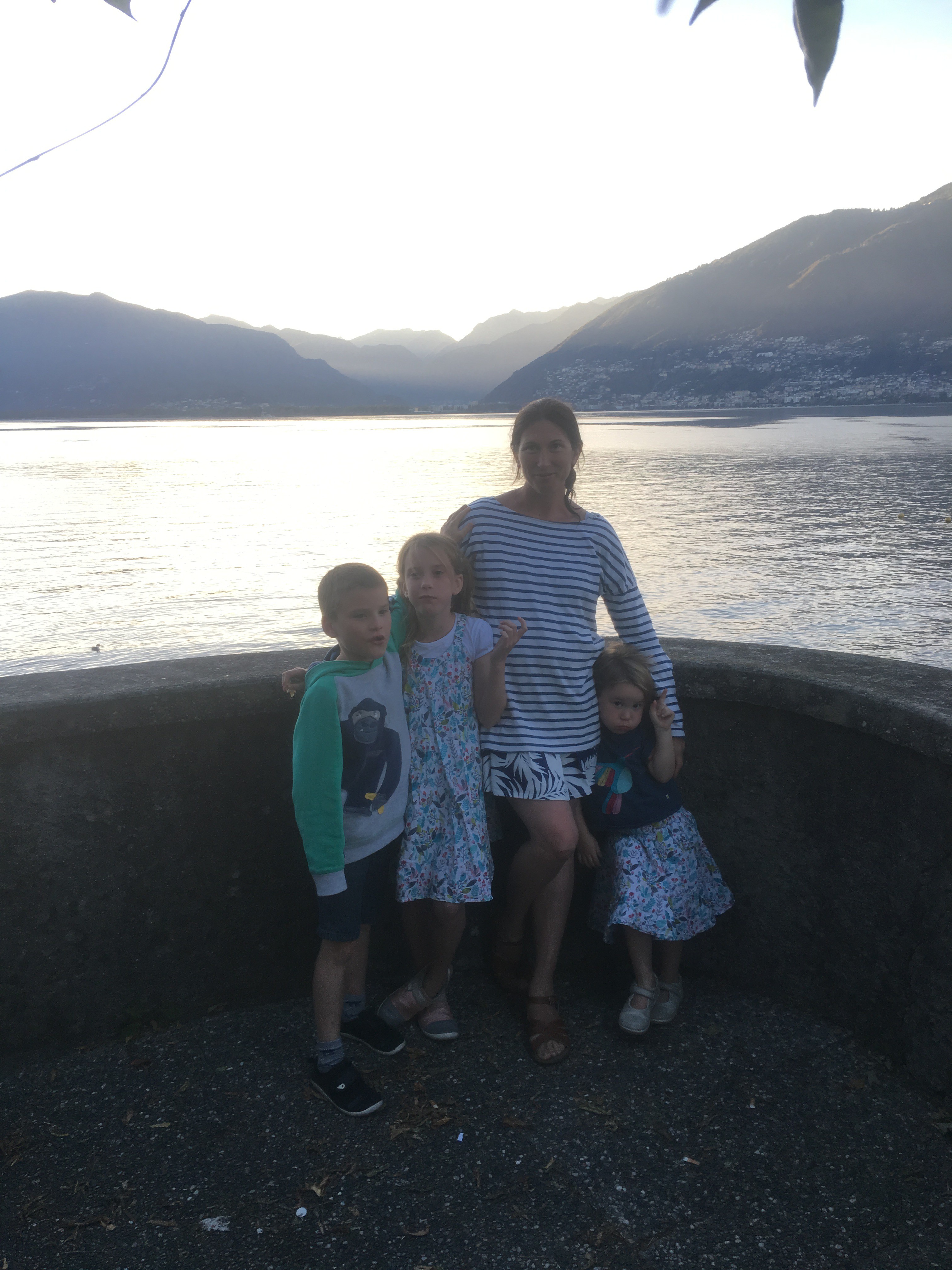 We tried one of these delicious pizzas
With bacon and honey
It was really really good!
A sumptuous treat
After a full family day Swiss swimming
Perfect!
Perfezionare!
We stayed for one week in Italy
With the wonderful Bookings For You