So on Friday I did not win a Mad Blog Award (Congratulations to those who did!!) and I also became a year older.
I am 36 years old.
How is that even possible?
Today I had my very special birthday outing with the family. Often for my birthday I choose to go to the zoo but this year I wanted to do something different.
While watching Show Me Show Me with Esther and William earlier in the year I saw one of the characters, Miss Mouse, exploring a model village and from that snapshot I set my heart on going there, to Bekenscot, as I had a feeling that Esther and William would love it.
And guess what? They did!
We all did.
We had a wonderful day out.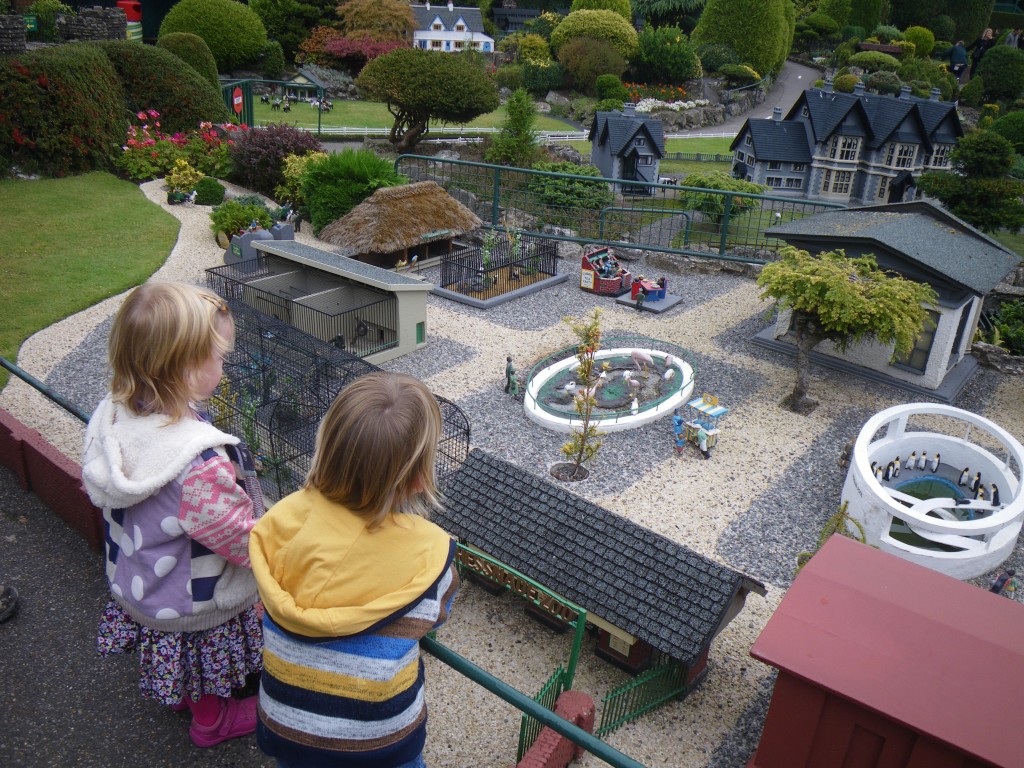 It was the most engaged Esther and William have ever been on a day trip. They loved exploring the miniature village, were so excited by the mini railway and loved the toddler playground.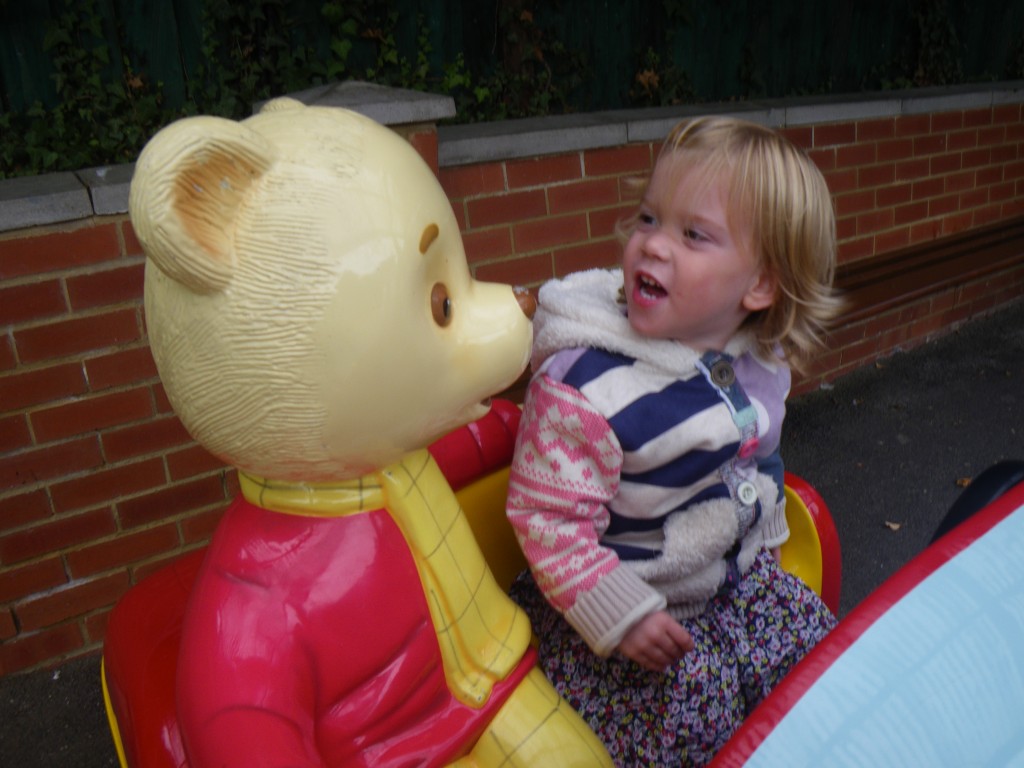 Bekenscot provided the perfect setting for a relaxed family celebration.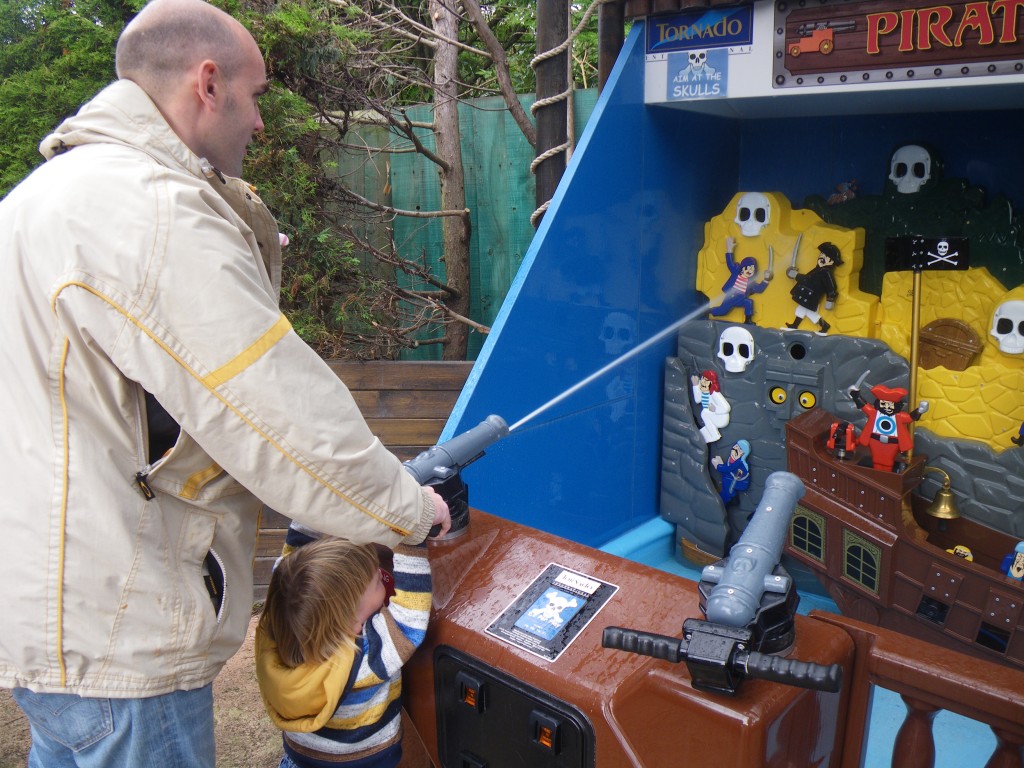 The village is beautiful, taking you through life as it would have been in the 1930s.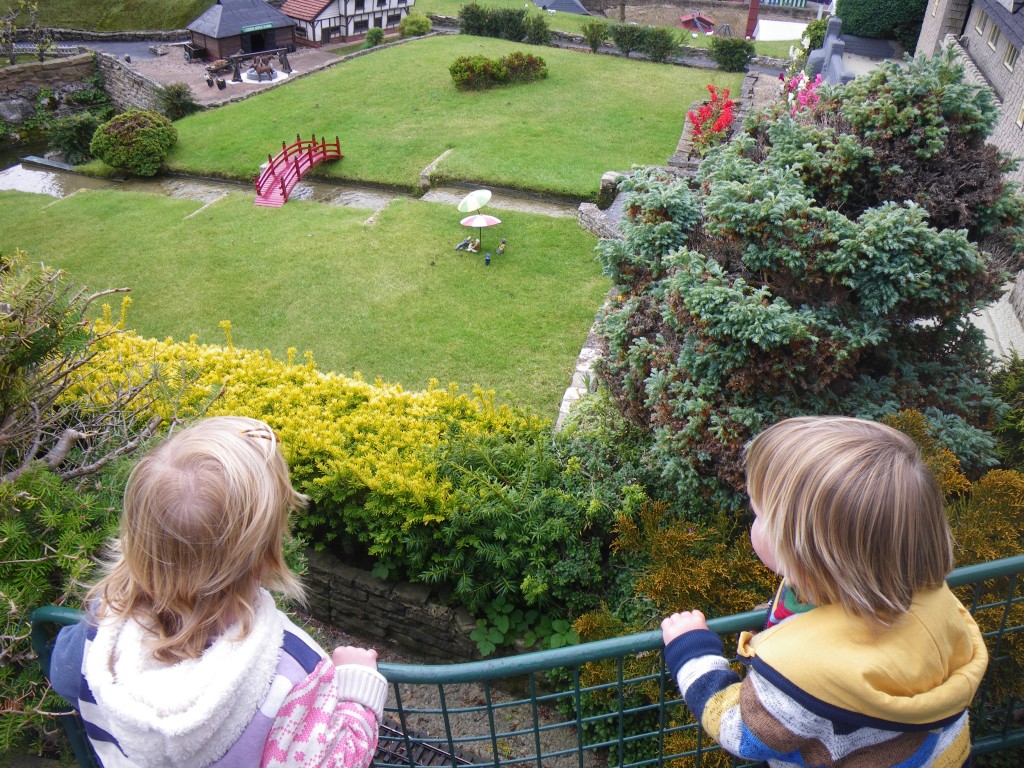 It made me yearn for the simple life especially when looking at the old fashioned fairground. Not a flashing light in sight!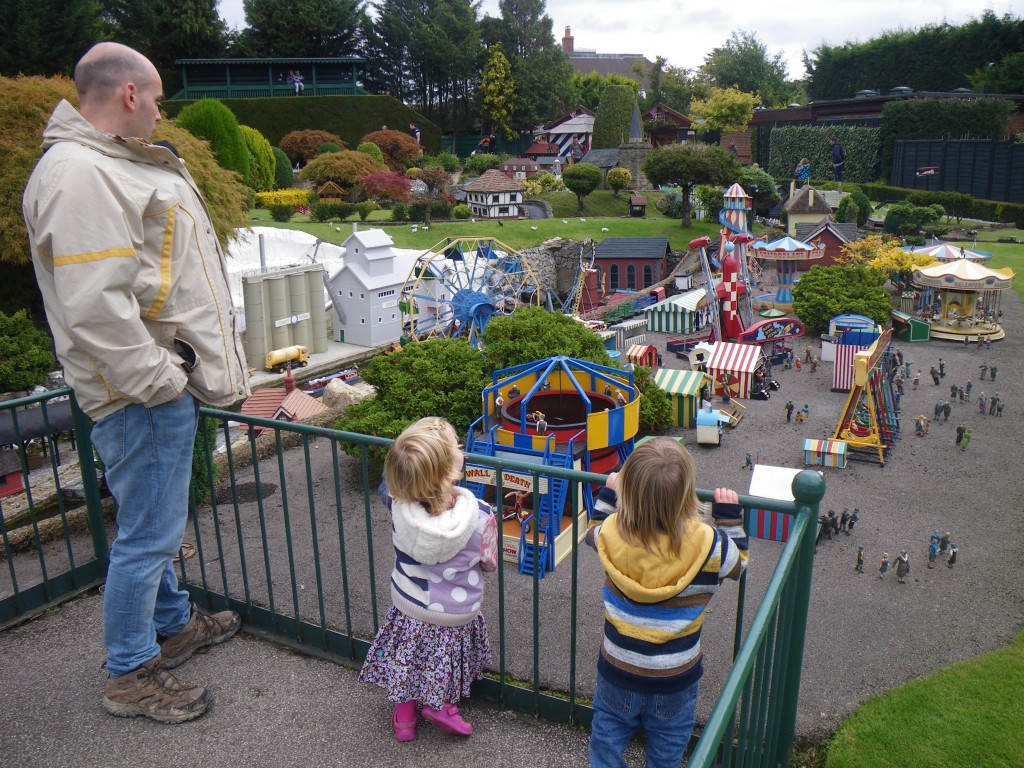 Esther and William loved spotting the animals in the zoo and listening to the music coming from the church.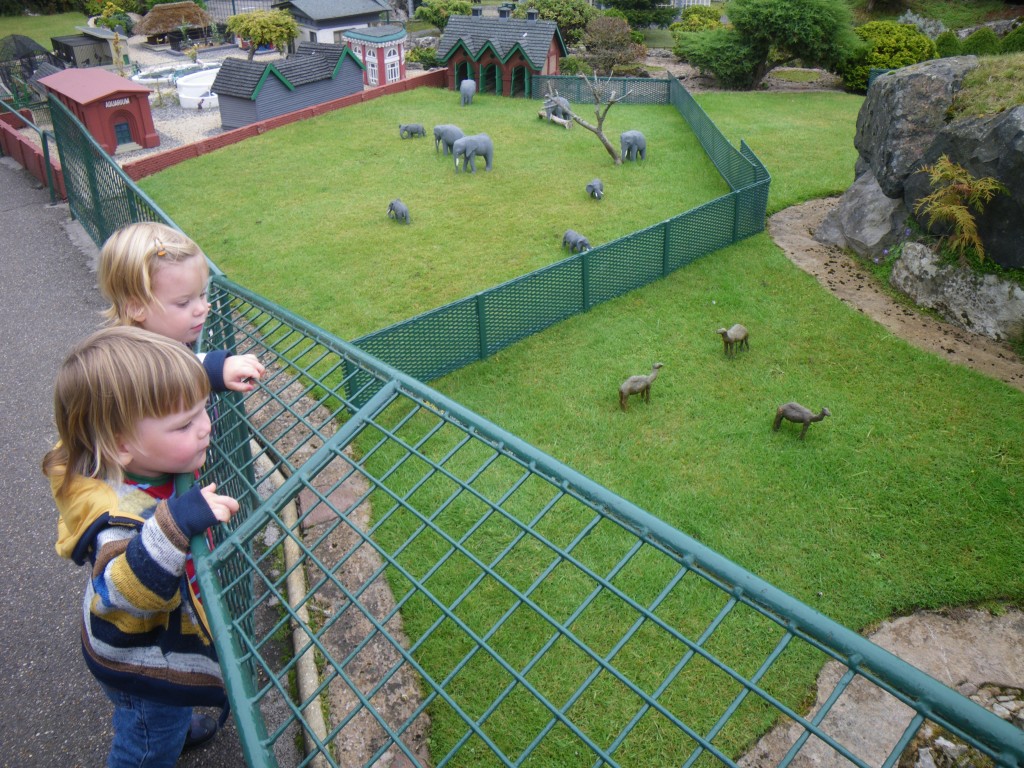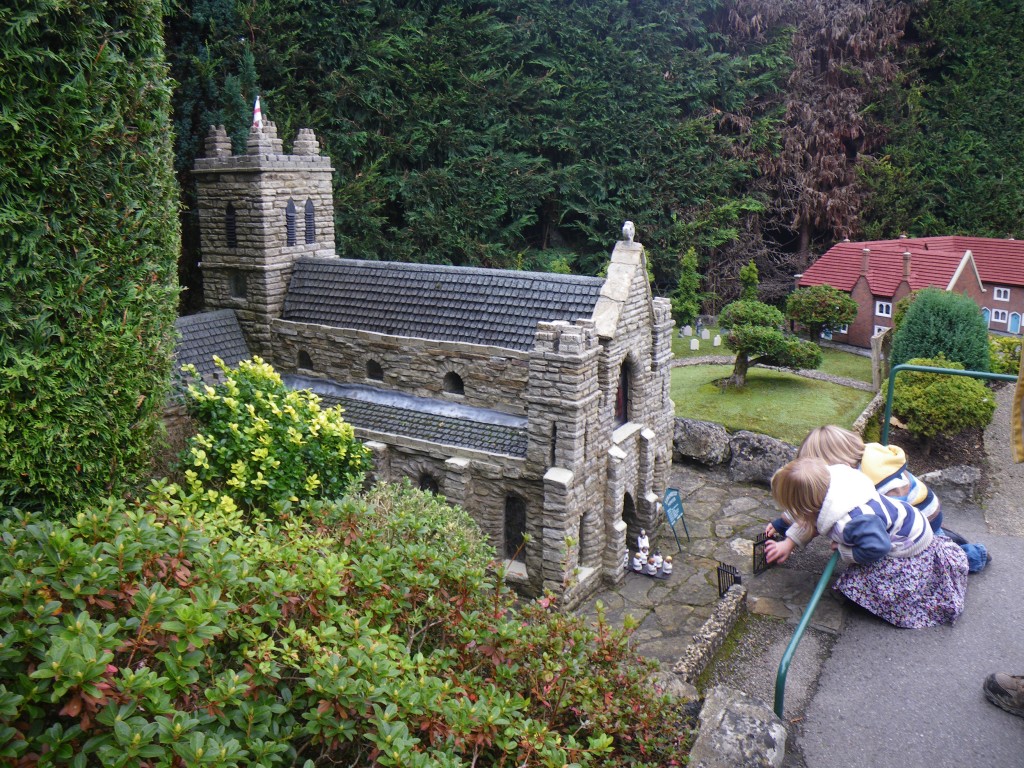 We walked around the village three times in all. Esther and William loved looking at all the little people and loved spotting buses and trains and planes. Matilda Mae loved the trains too.
The cafe was lovely and clean, it was also very reasonably priced and I felt a little sad that we had brought a picnic as I quite fancied most of the healthy and wholesome foods that the cafe had to offer. We did enjoy some coffee and hot chocolates. They were delicious too.
When we did eat our picnics there were plenty of sheltered tables to choose from and lots of clean highchairs too.
Around the picnic area there were signs painted on the floor which made a great game. Who can stand on the tea cup?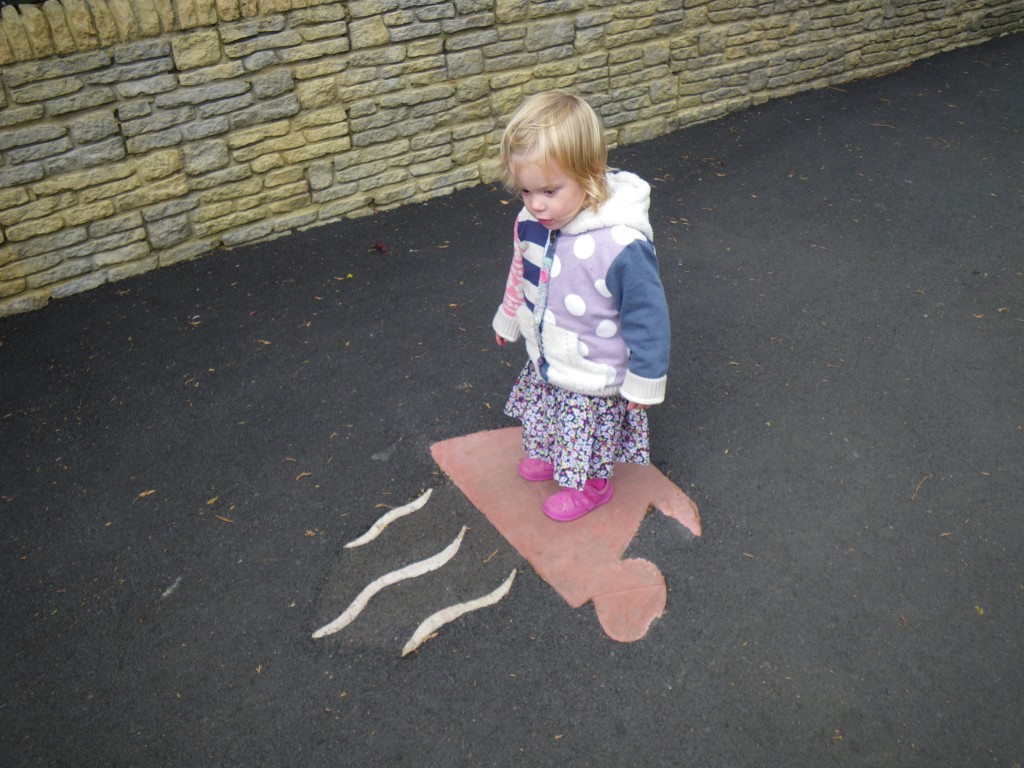 While we drank our hot drinks Esther and William explored the toddler friendly play area. They had a wonderful time climbing and sliding and meeting Rupert the Bear!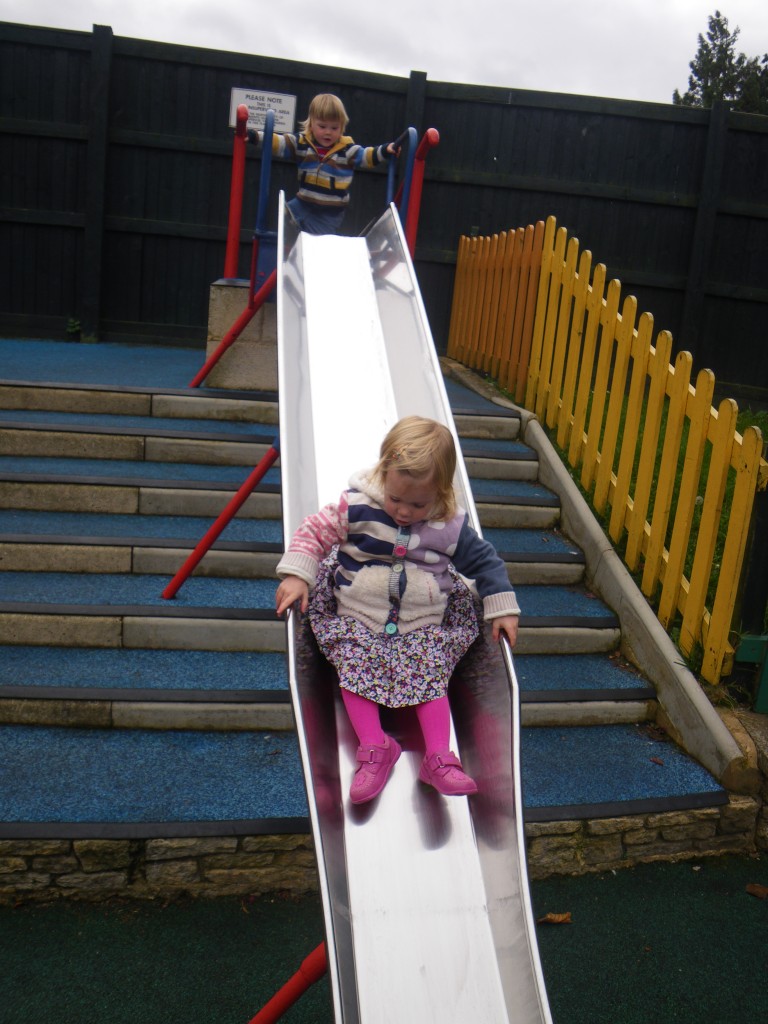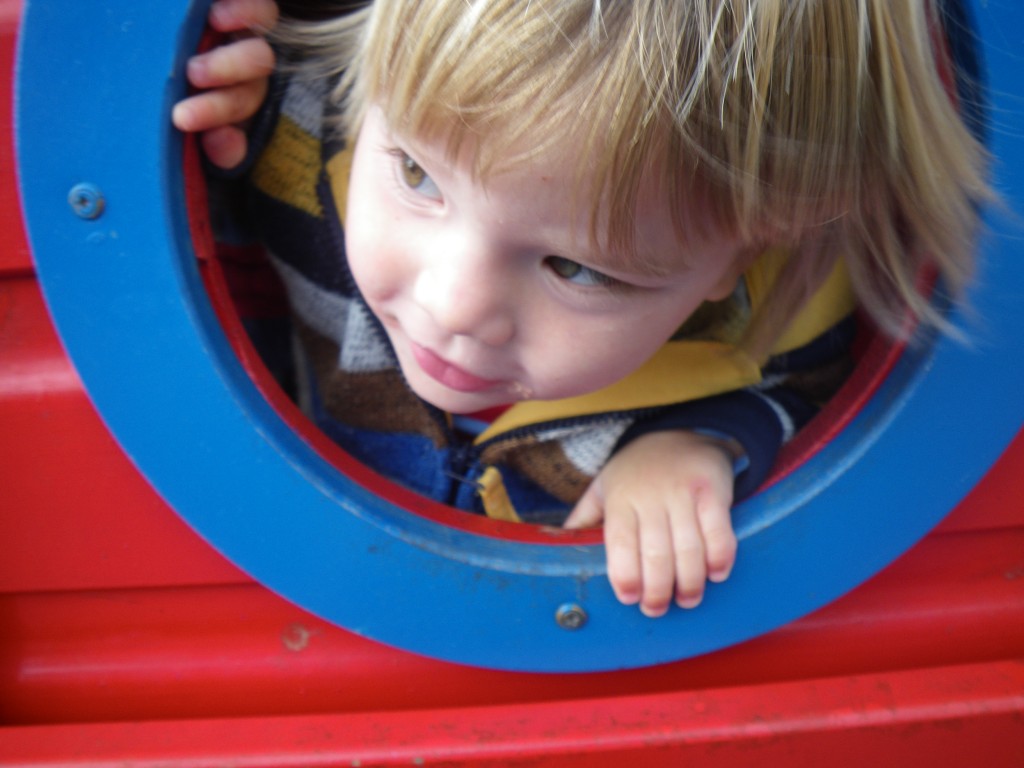 Most of all though Esther and William enjoyed being giants exploring the miniature world. We all loved the ride on train too!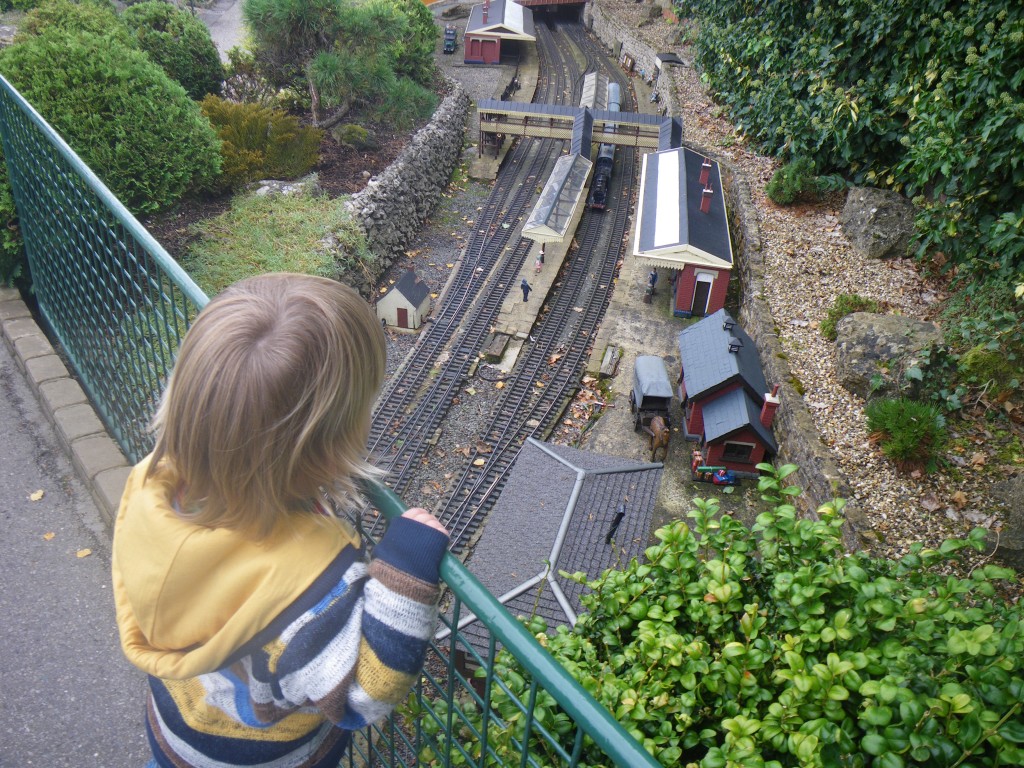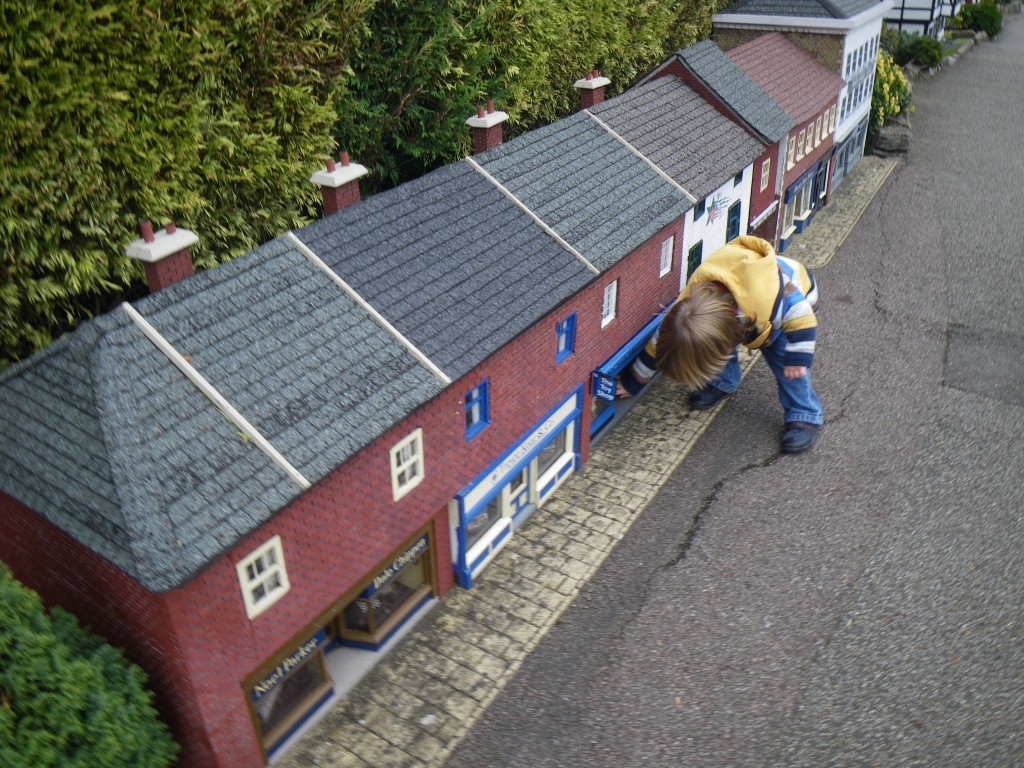 The park was bustling but not overly busy. I was thrilled to see Rob Brydon and his family there but was too frightened to say hello.
We really did have a wonderful day and it was well worth the 90 minute drive from home. There was plenty of space for our double buggy including a covered buggy park and picnic storage area. The baby change area was bright and clean. Everything was designed with thought and care for young families making a good day a great one. I was really really impressed.
The Bekenscot Model Village is a perfect day out for young children. We all had a wonderful time.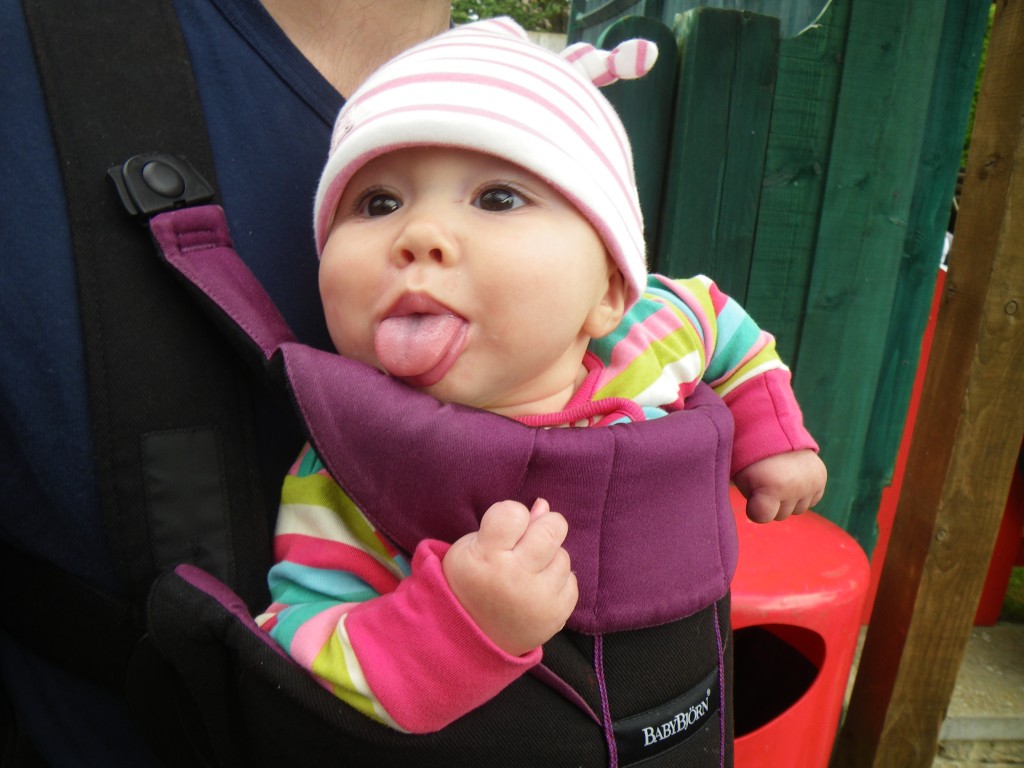 I cannot wait to go back again!