11am
11th May
Hundreds maybe thousands of people
Walked
We walked a mile in memory
Of someone we hold dear
Yesterday we walked
For our Baby Tilda
We walked a mile for Matilda Mae
And our friends and family joined us
They came from hundreds of miles around
To remember our little girl
Baby Tilda in the sky.
We walked at The Rare Breeds Centre in Kent.
We gathered early with our troops
To reccy the area and position our marshalls
The team at the farm were amazing
They had everything we needed in place.
After our bacon butties and cups of teas
It was time for our Fun Train class.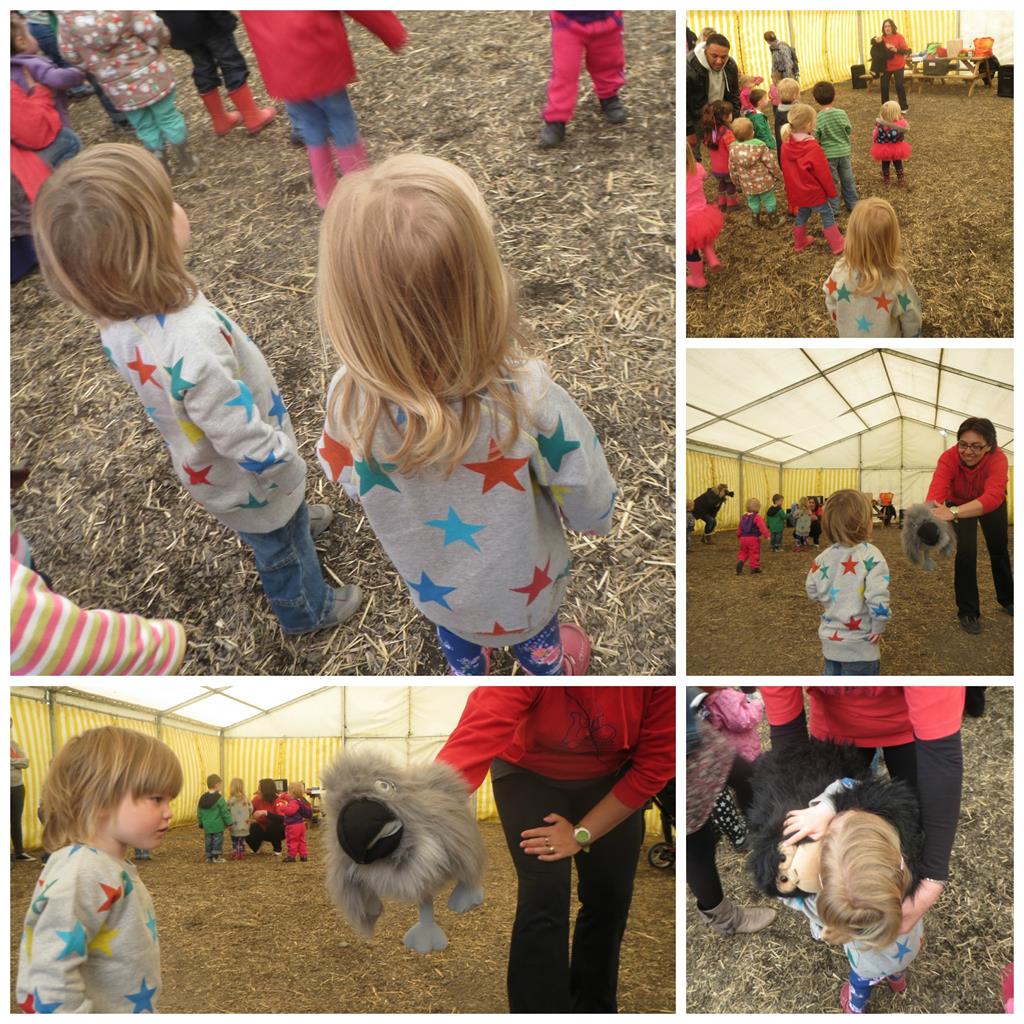 Peggy and Lisa did us proud
With singing and dancing and puppets
Lovely friendly oversized puppets
Esther and William had a wonderful time
Along with lots of their friends
And their Mummy too!
Fun Train finished with bubbles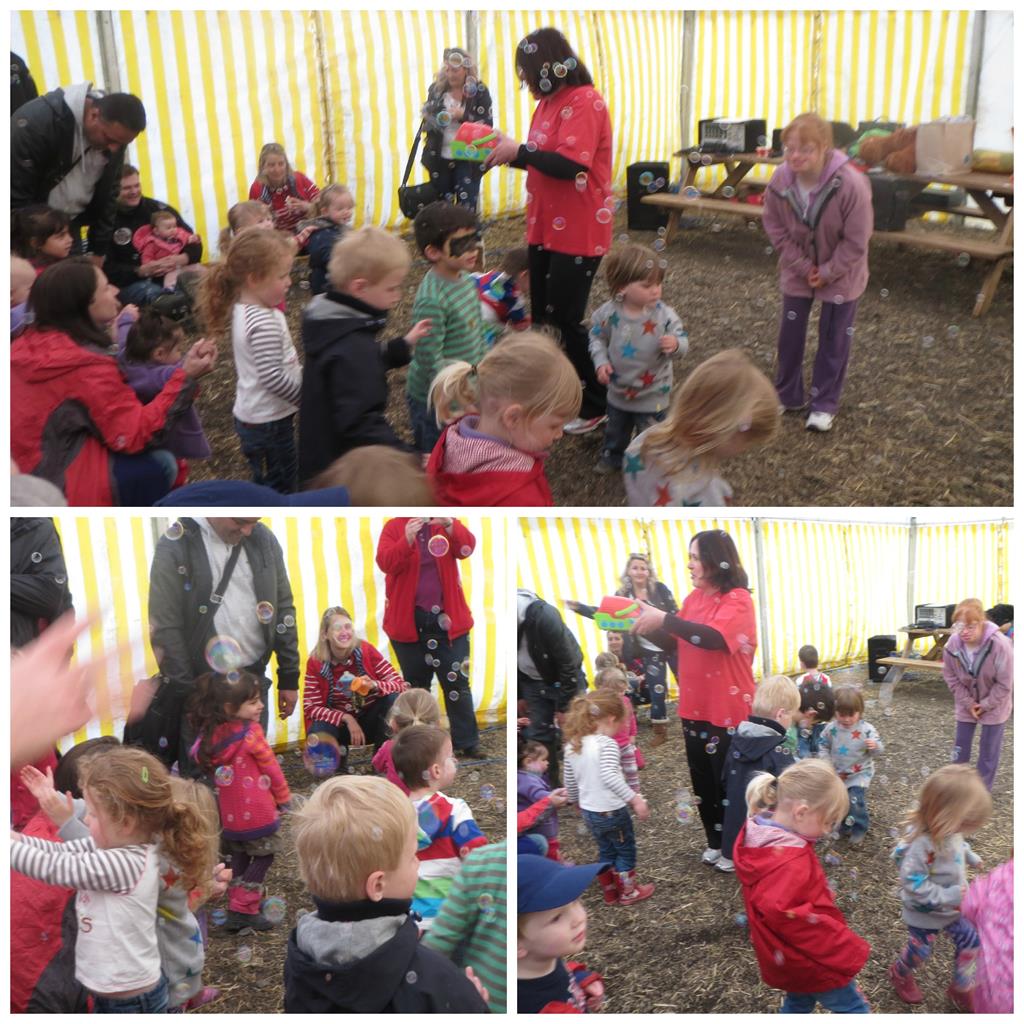 And an emotional attempt at a thank you from me
Then it was time to start our walk
I was honoured to be asked to cut the ribbon
We were officially on our way
Esther and William thought it was wonderful
To have so many people following behind them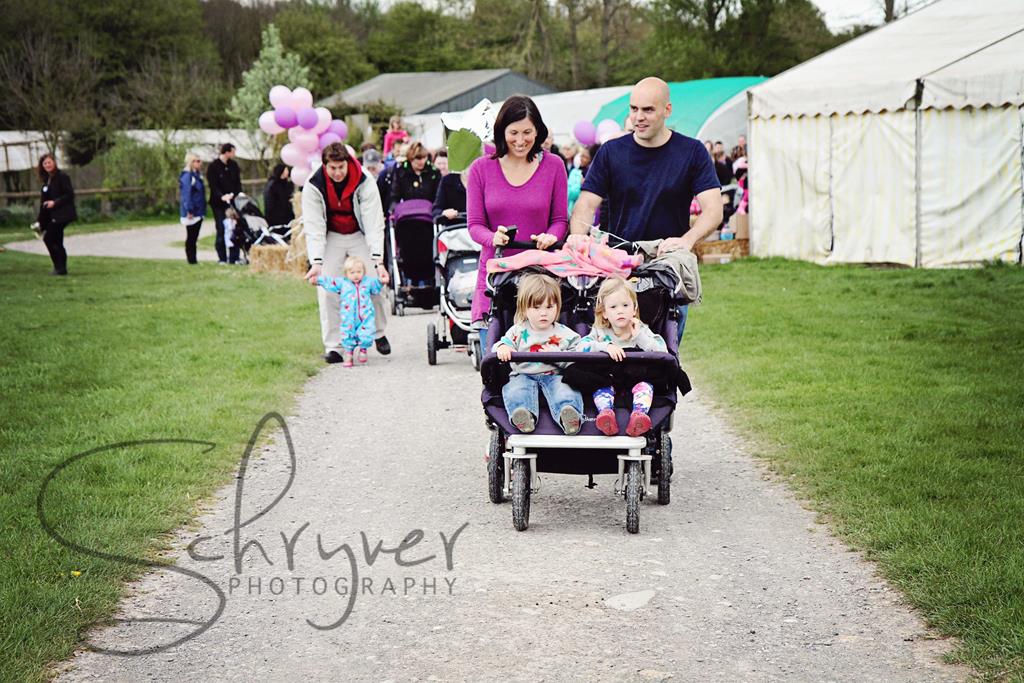 As we walked the clouds were looming
I was certain it was about to rain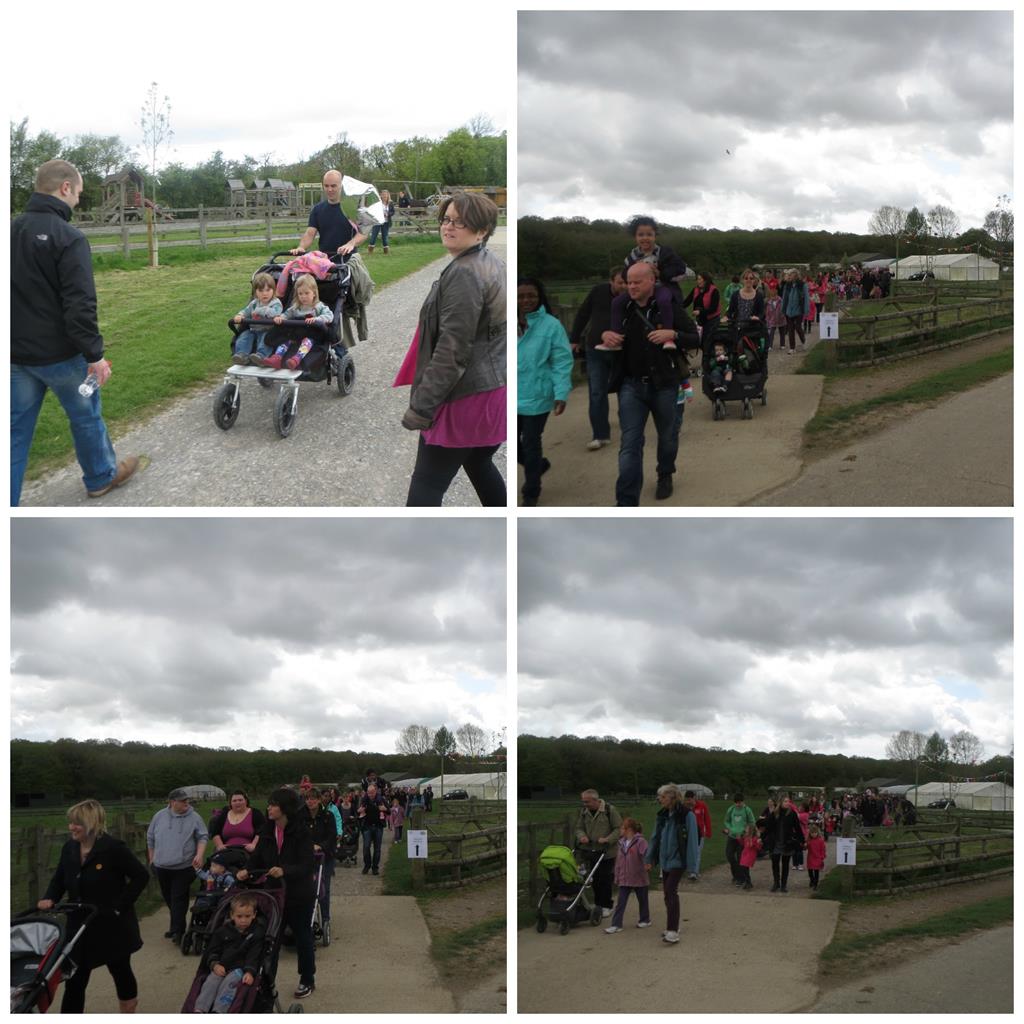 But it was not long before the sun was shining
The dappled sunlight
Through the Beech leaves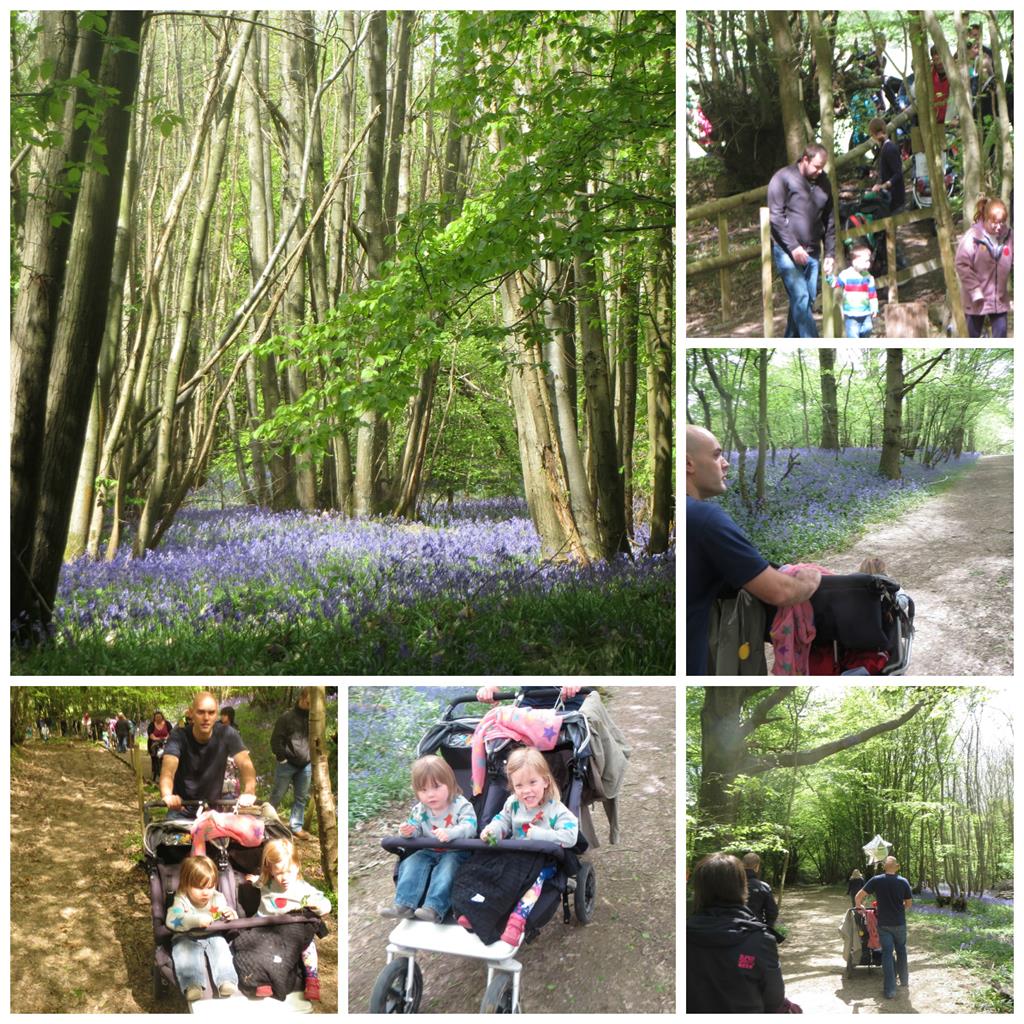 Dancing on the bluebells
Making sparkled patterns on the ground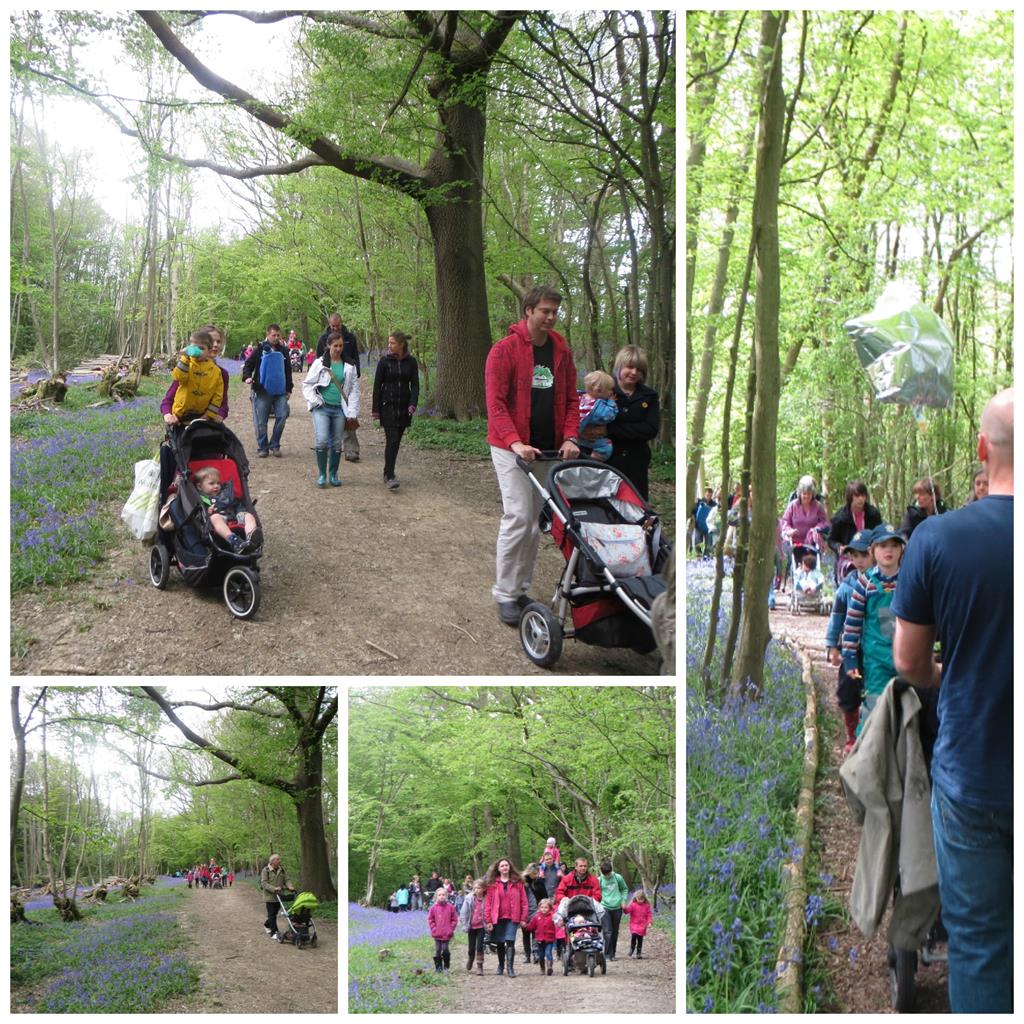 And our caravan of love
Weaved its merry way
Through woodland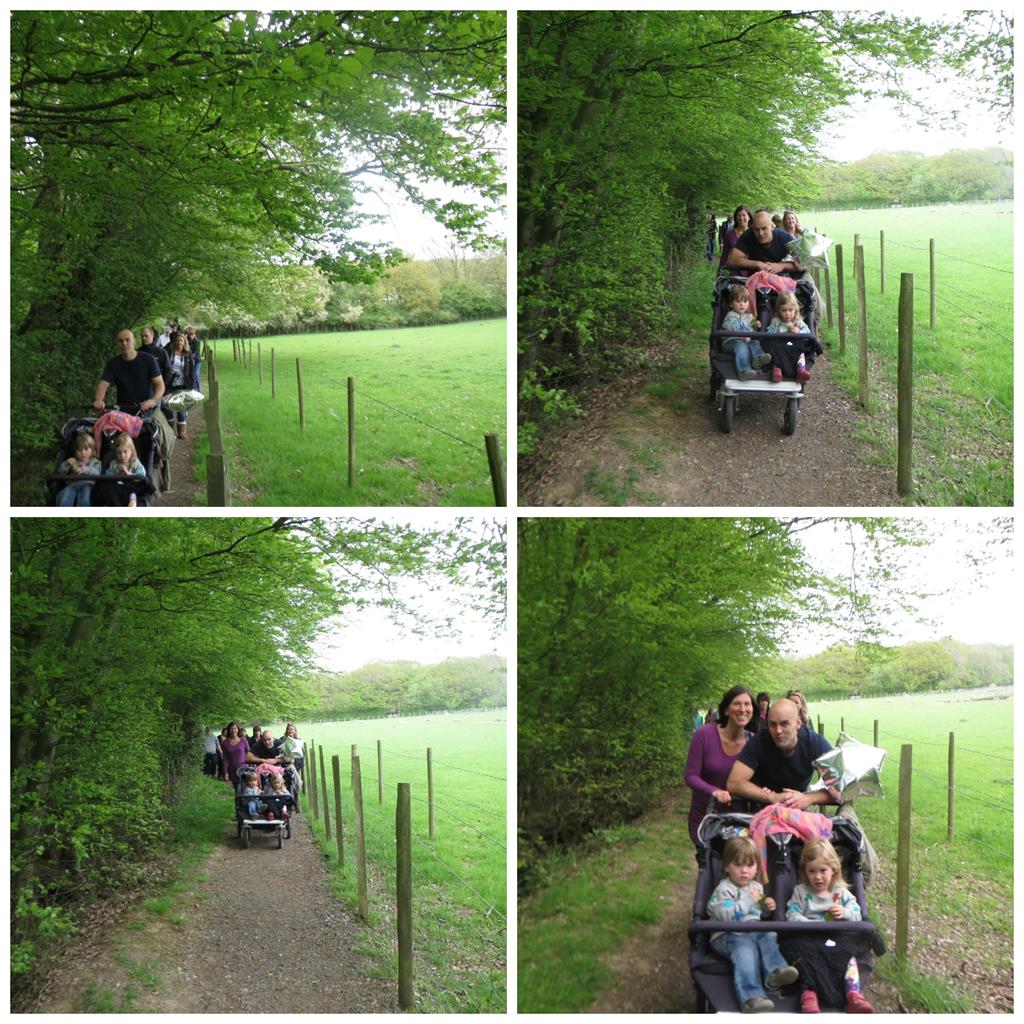 Over board walks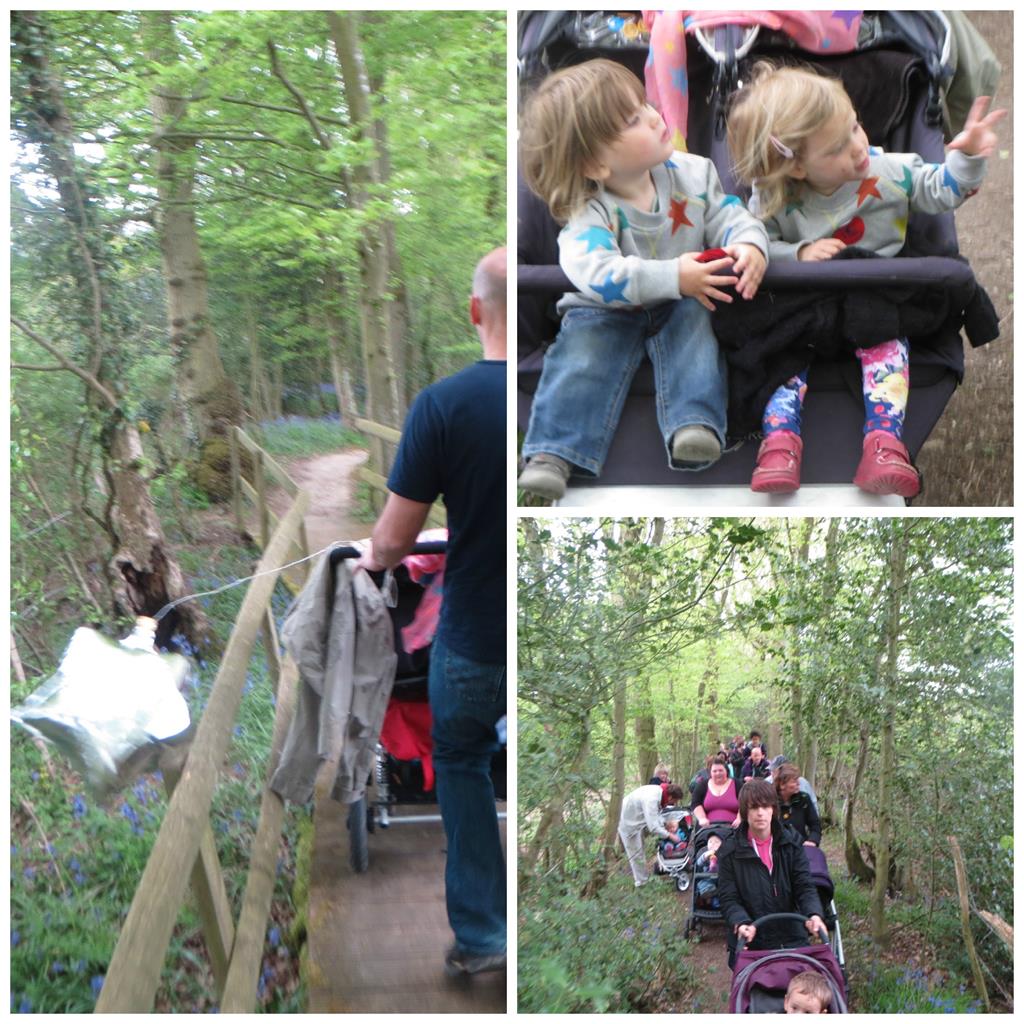 Round fields
And over meadow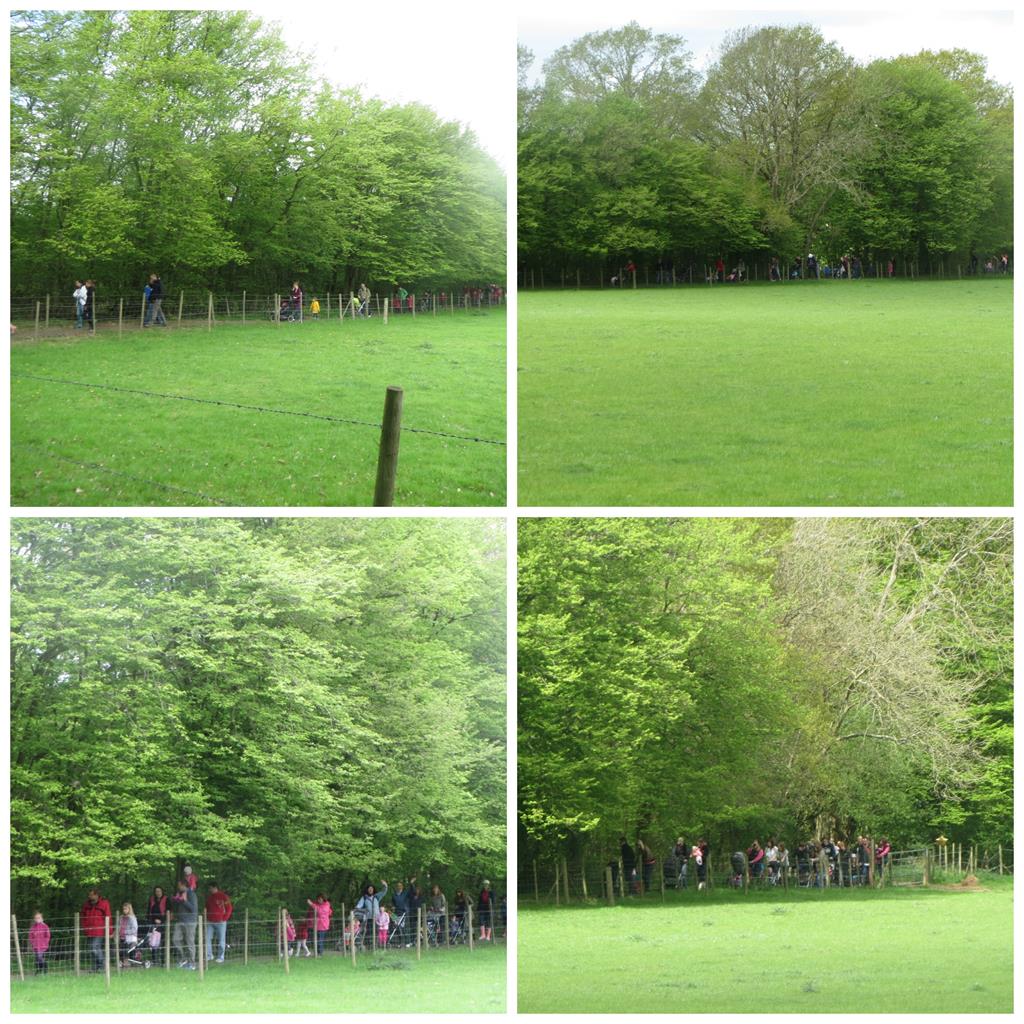 There was talking
And laughter
And tears along the way
The bluebells blanketed the woodland floor
They were amazing
A sure sign that Baby Tilda was with us as we walked today?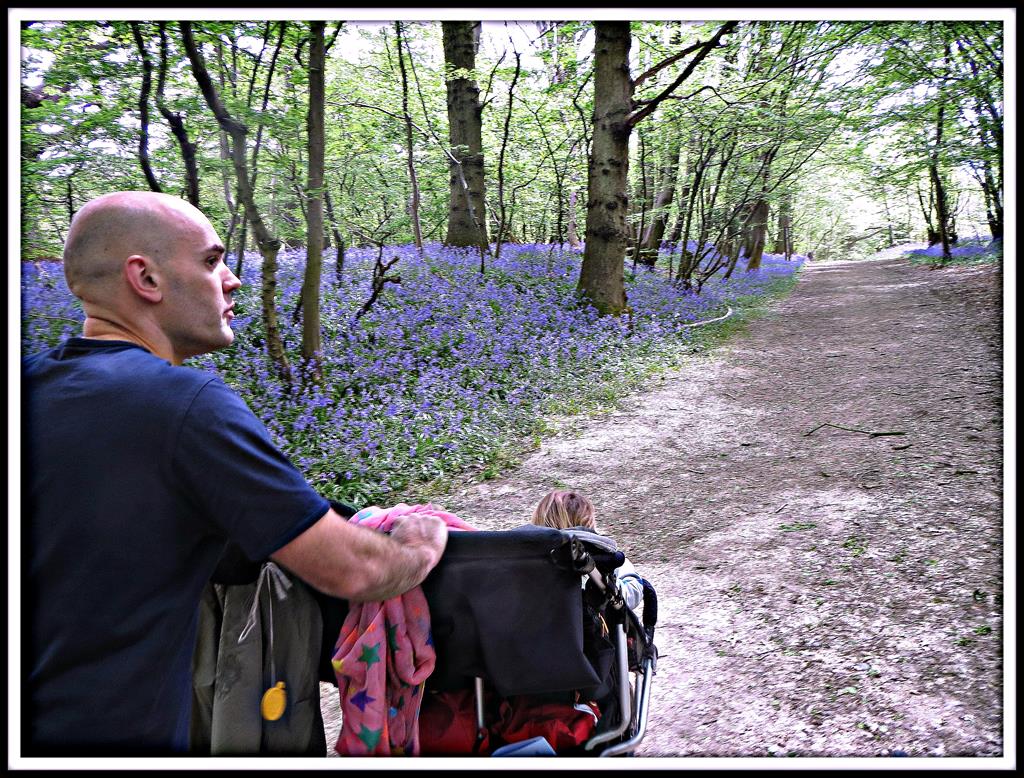 At the fairy ring and totem pole
Close by the rainbow wood
My wonderful aunt and uncle
Gave out Forget-Me-Not seeds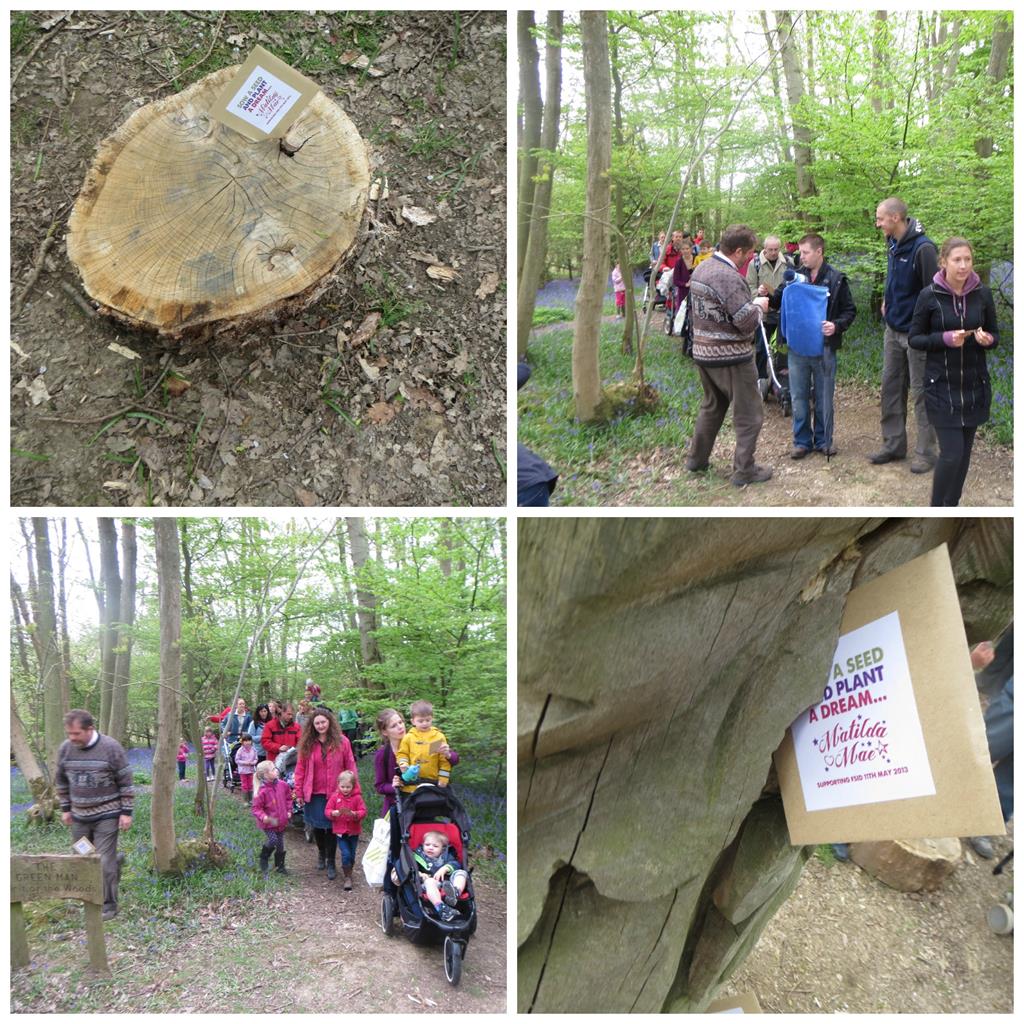 They hid them in the trees
For the older children to seek and find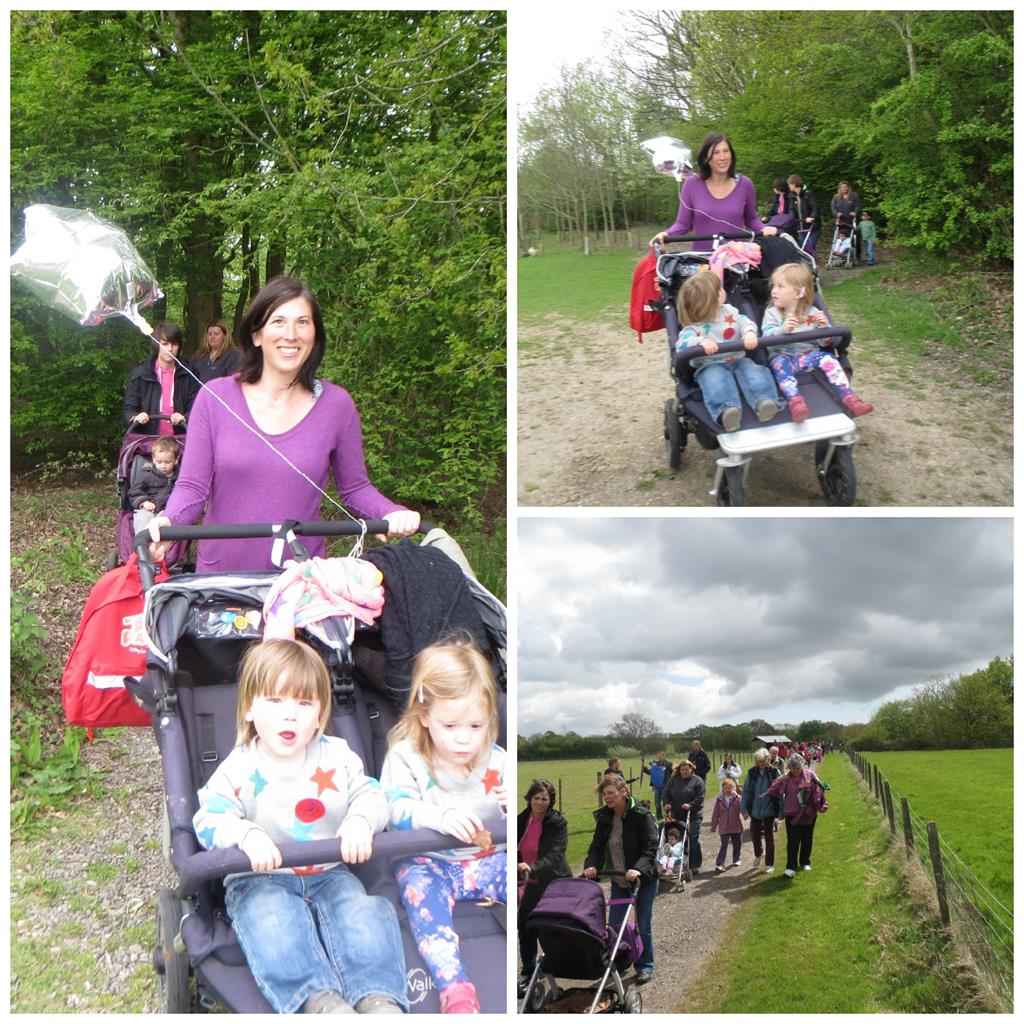 As we passed the giant's chairs
And filed through the farmland
We all remembered Matilda Mae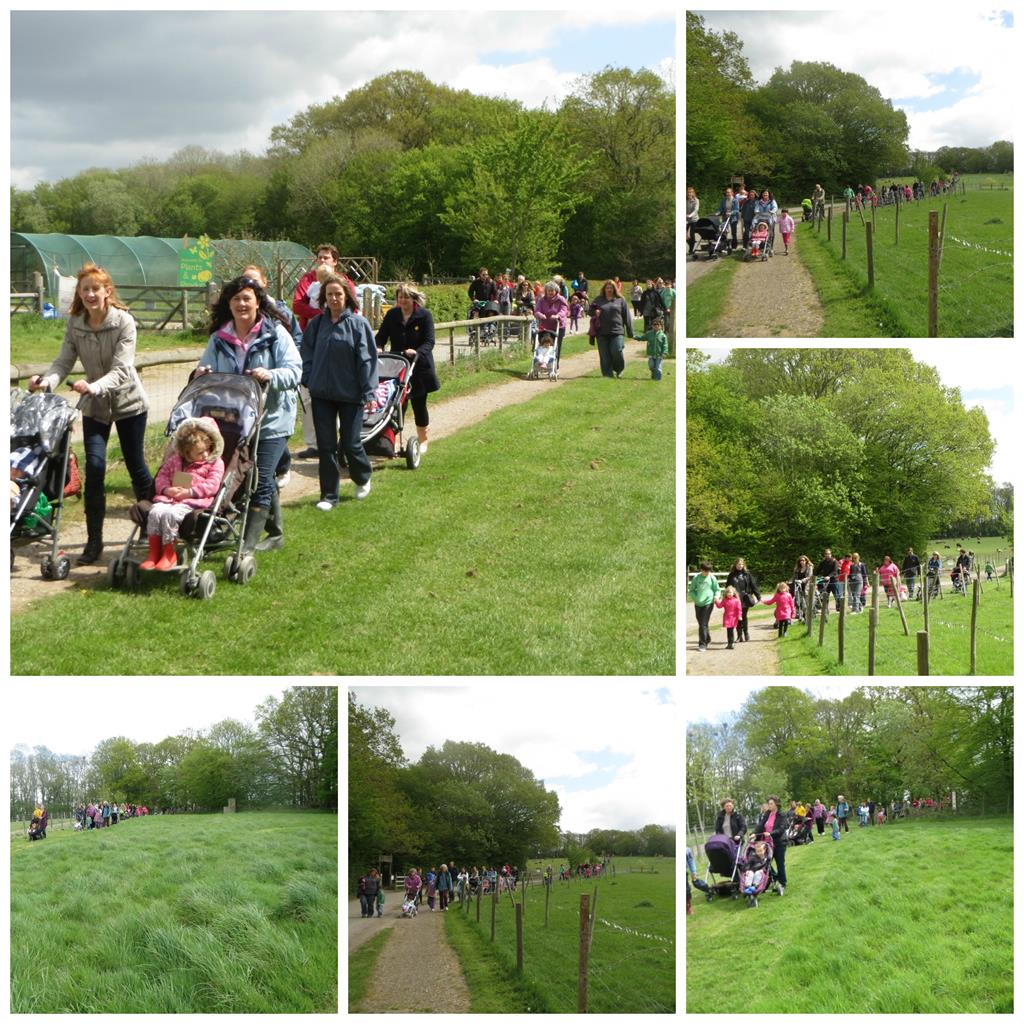 As we followed her silver star
As the mile ended
Smiling faces welcomed us back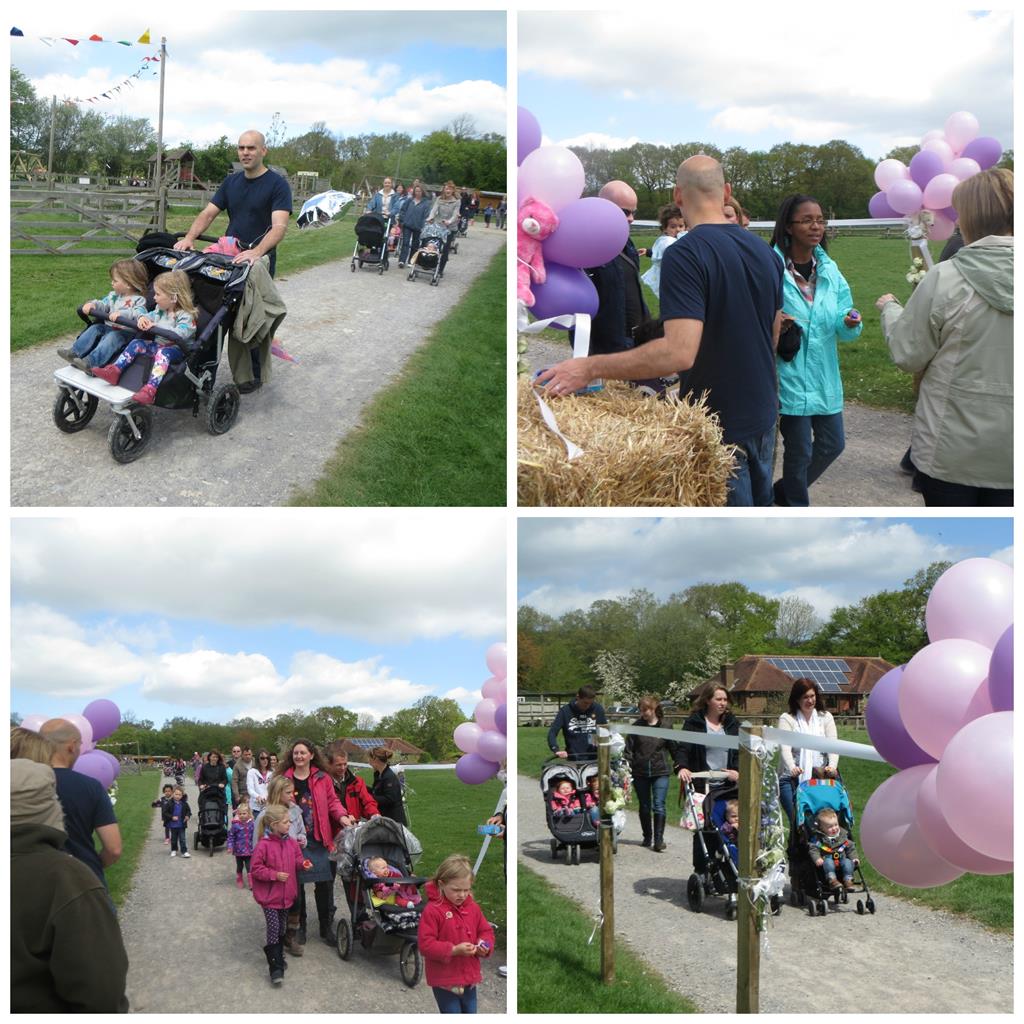 With colourful pots of bubbles
Everyone was ready to show their love to Matilda Mae
Bubbles big and small were blown to the skies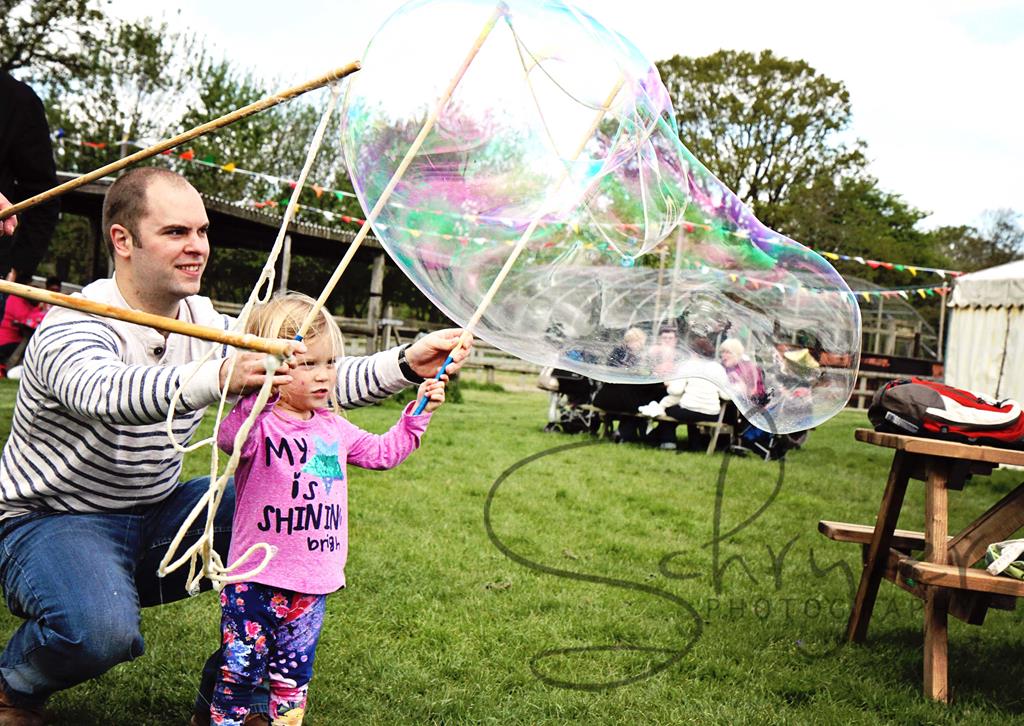 Great big beautiful kisses
For Baby Tilda in the sky.
Jumping Beans set up a play area
For those whose mile had been in a buggy
Classical Babies accompanied
Our activities, our thoughts
Our memories, hugs and tears
Classical Babies were amazing
One of the many highlights of the day for me
Was seeing Esther pick up a violin
And look like she had been playing for years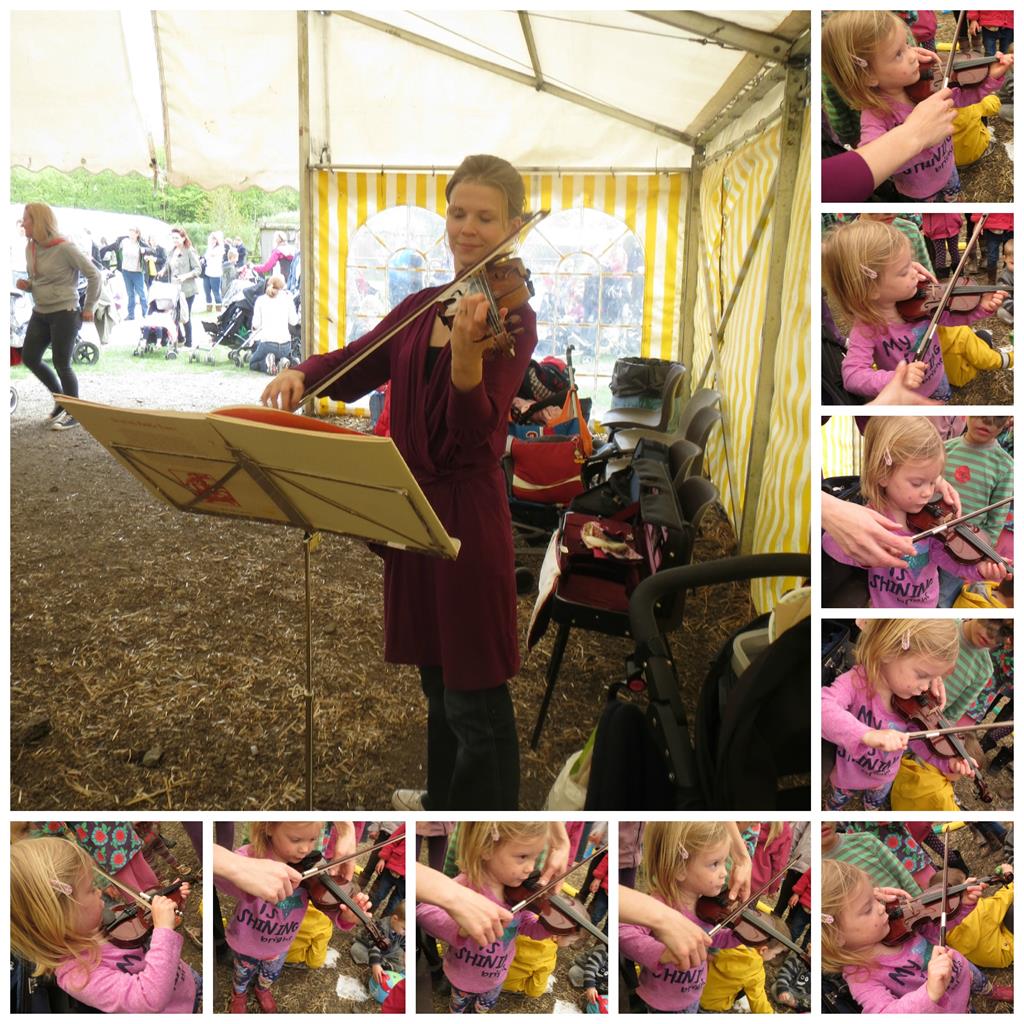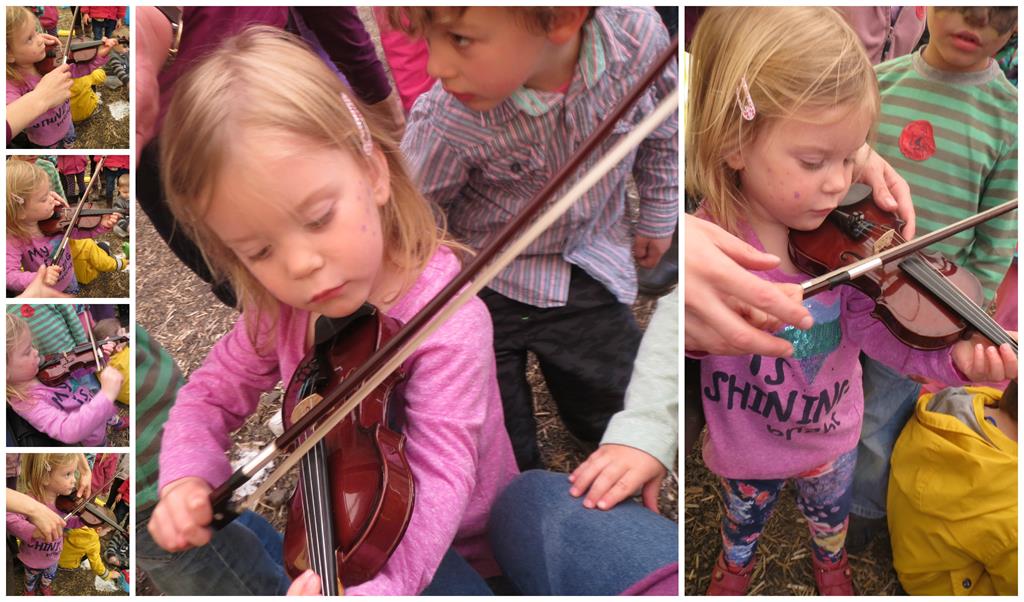 It was heartwarming to watch William try too
Very cute but not quite as natural as his sister I think x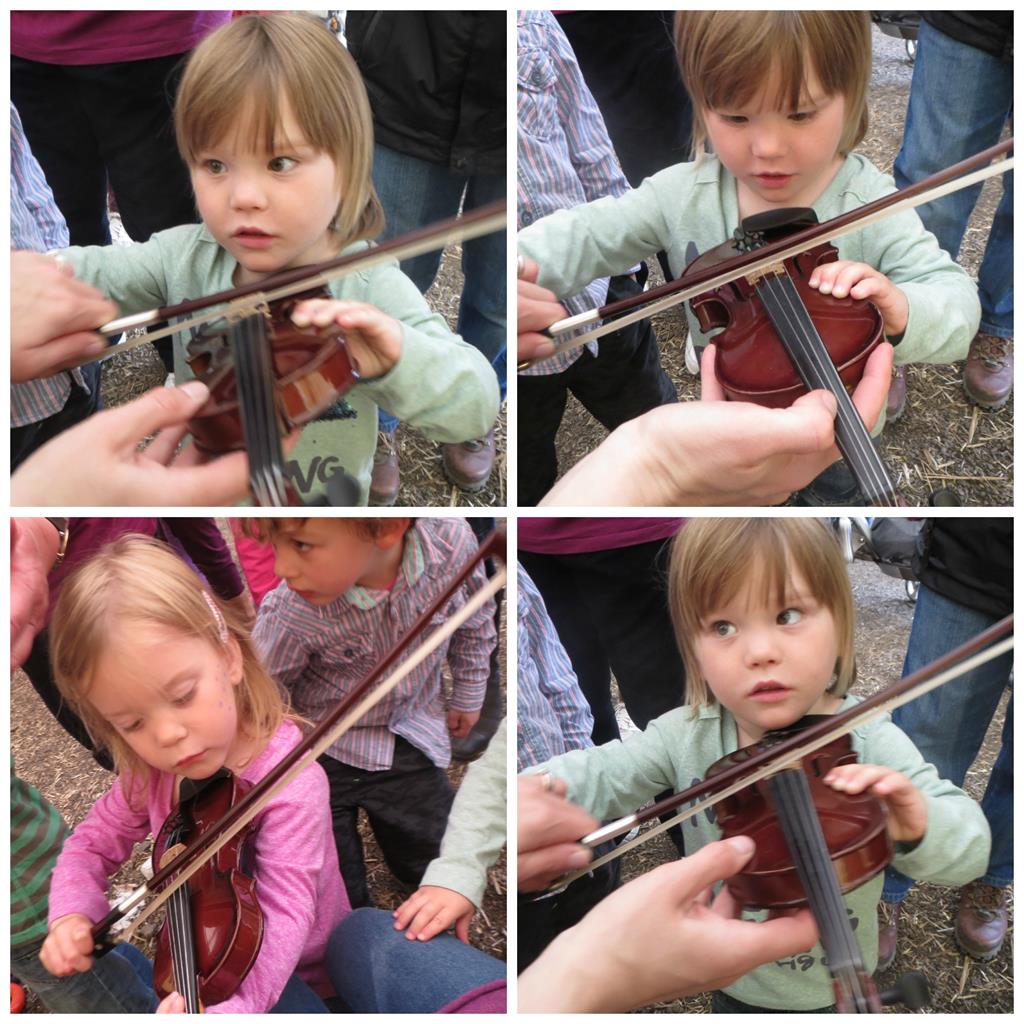 Another highlight for me was when Classical Babies played Twinkle Twinkle
And In The Night Garden
Everyone sang along to Tilda's lullaby
And blew bubbles to her in her night garden
I was so sad and so proud
And more than ever I wanted my baby back in my arms.
It dawned on me then
That every single person was there for us
For our Baby Tilda Mae
And that was a wonderful thing
That will stay with me til the day I die
And I will finally get to hold my baby
In my arms
Her mummy's arms
Where she belongs.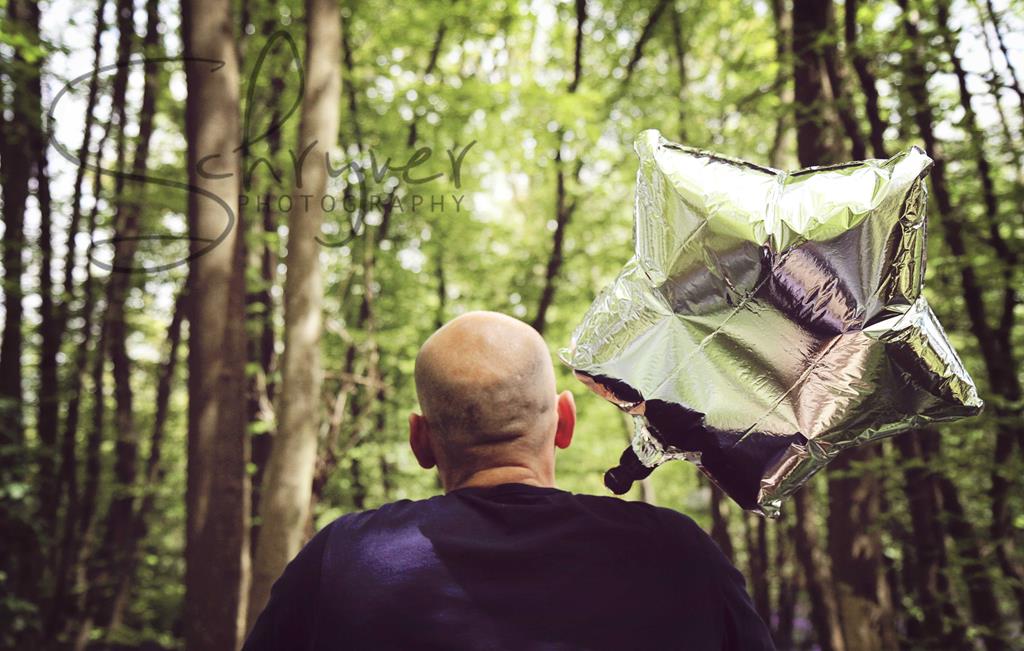 But for now
We walk
We raise money
And awareness
We do what we can for The Lullaby Trust
And we pray that they find a way
To stop SIDS in its tracks
And until then
We help them
Look after broken families like mine.
100 days without Matilda Mae
Never have I been more grateful for my true family and friends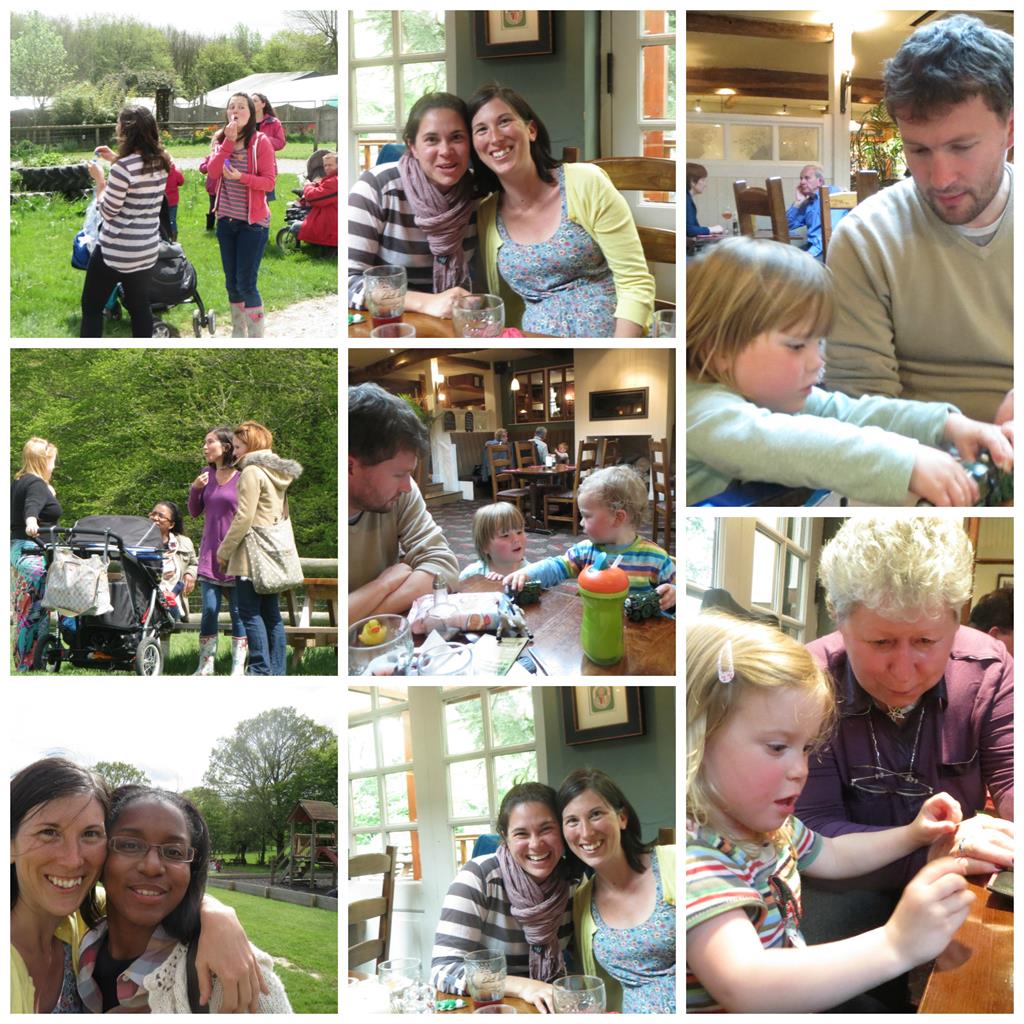 And yesterday they walked beside me
In Kent, in Manchester, in Derbyshire, in Bristol, in Yorkshire
They stood up for my baby
Across the UK and around the world
And I am eternally grateful for that
Thank you to everyone
Who holds Matilda in their hearts
Thank you for remembering our angel
Our star x