When I was little every year for many years we went on holiday to the Cote D'Azur.
We lived in Germany and we used to drive down there for two weeks of every summer.
It was wonderful and the memories of those holidays will be treasured for always.
Good memories and the normal not so good teenage affairs.
It was our family holiday place and I cannot wait to take Esther and William there one day, though I know that the region will now be changed beyond recognition.
Just like Cyprus, where we used to live.
Now I have a family of my own.
And this year we have found our holiday place.
The perfect place to return to year after year.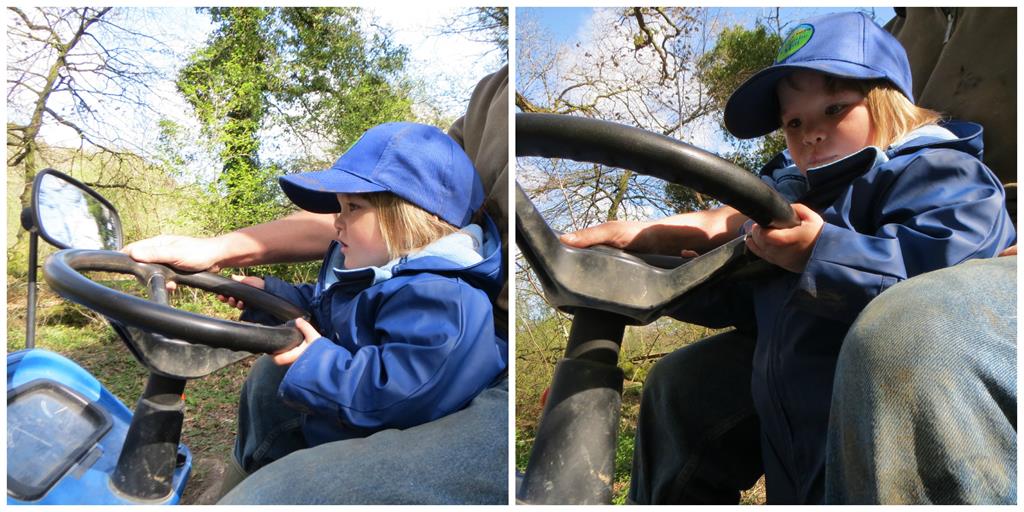 Where magic and memories are made.
Where we bid farewell to our beautiful Tilda Mae.
On our second day at Coombe Mill Farm
I knew two things
That I wanted to come here again
And that it was the place I had been dreaming of
Peaceful and magical to set Tilda's ashes free
I could picture us as a family
Coming back year after year
I could see Fiona and Farmer Nick
Being genuinely excited to welcome us back each year
And see how our family is growing.
I can imagine being at Coombe Mill with our children
And their chosen activities changing through the years
But our peaceful haven remaining
Our quiet time with Tilda
At her very special time of year.
For the next few years I think Esther and William are going to adore the feed run.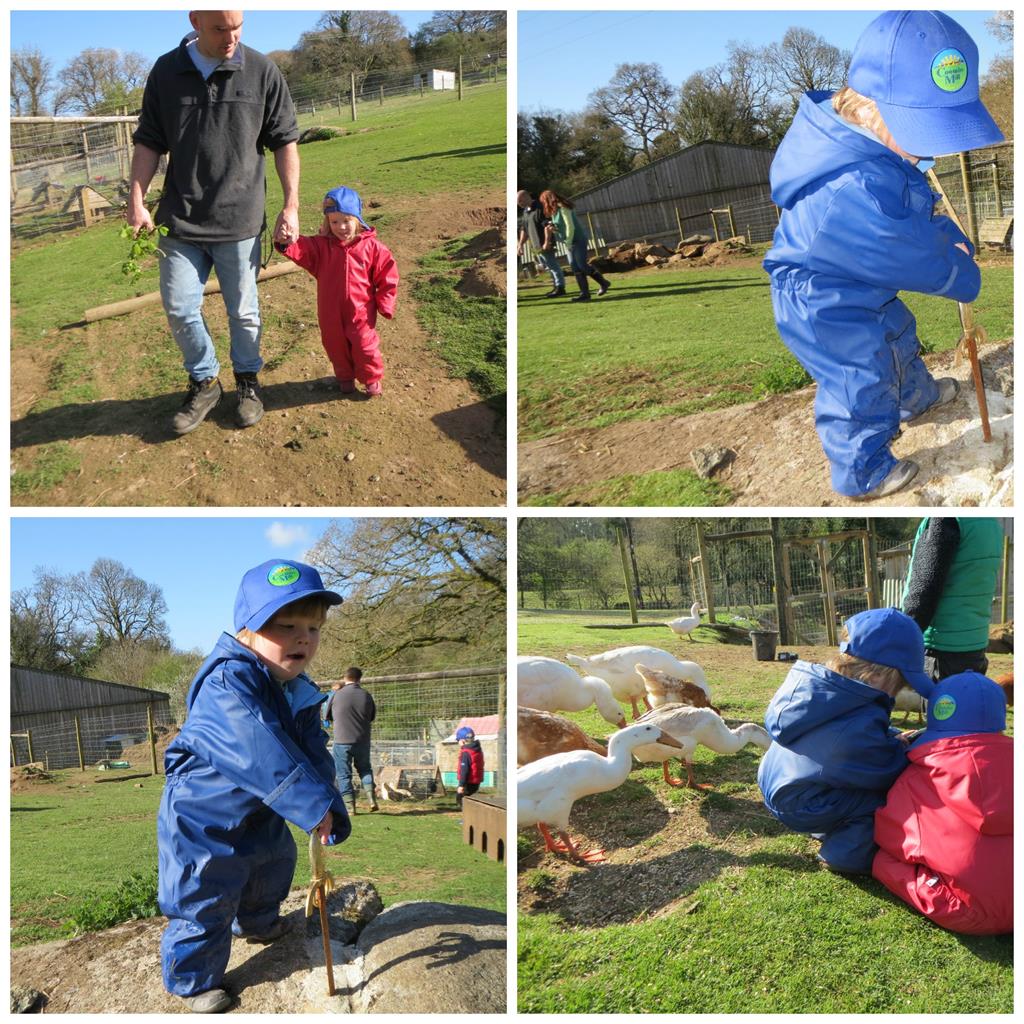 This gentle way to start each day was perfect for our family this year.
David and I have already talked about how if we have a new baby we could take it in turns to do the feed run while one of us stays in the cottage with baby.
I can imagine Esther and William bursting into our room each morning and dragging us up and out to meet Farmer Nick.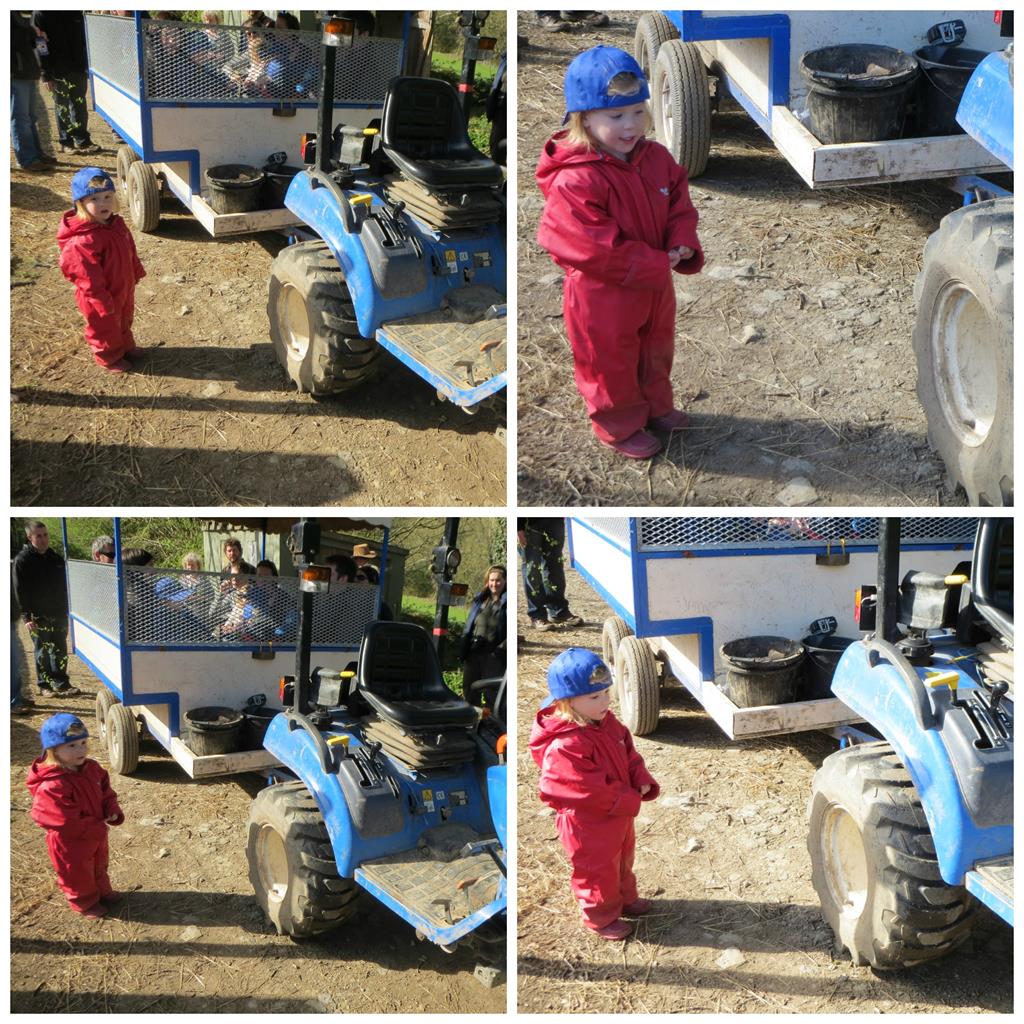 They loved the feed run so much and as the week went on they became more and more confident and they wanted to be involved with everything especially driving the tractor.
I will never ever forget Esther waiting patiently for her turn to drive.
And how they both beamed with pride once their turn at driving was over.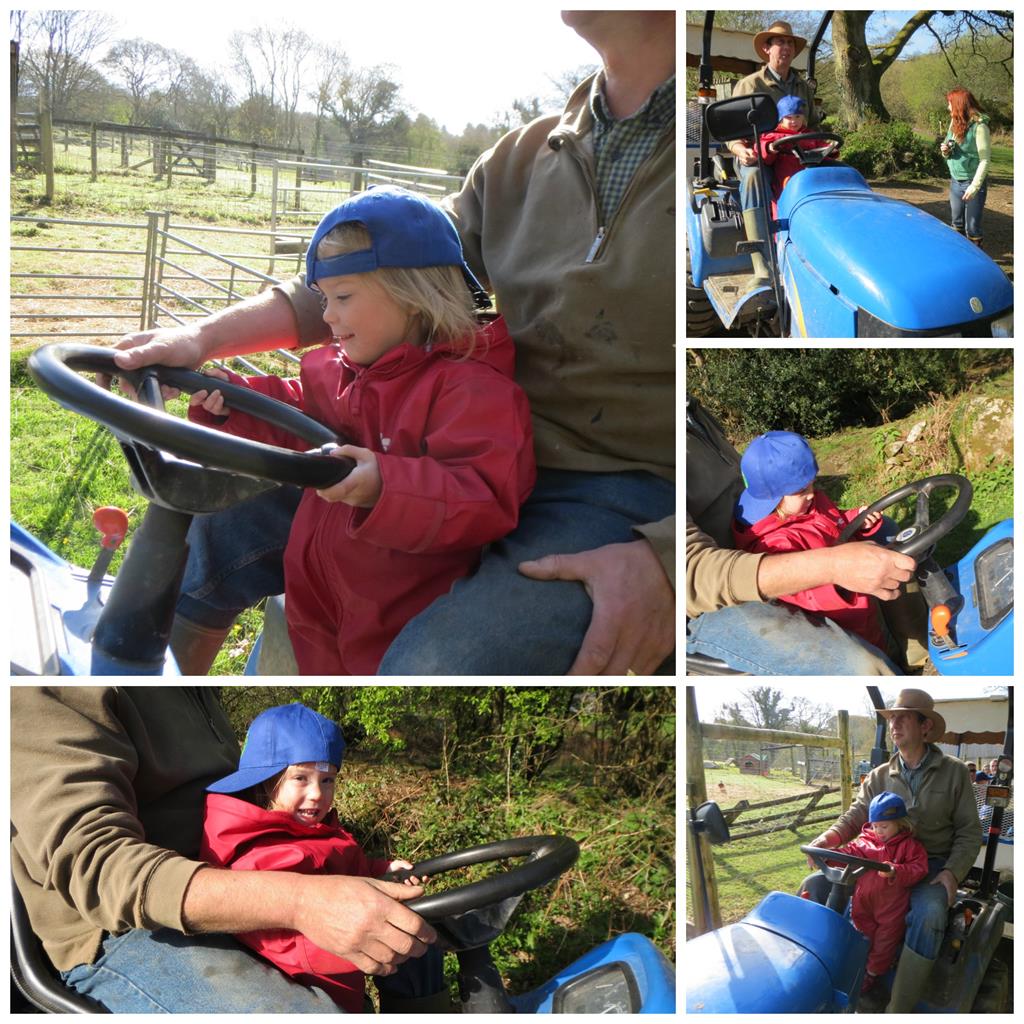 We have been home for nearly 3 weeks now and every morning Esther and William still pretend to be Farmer Nick driving the tractor and each morning we role play feeding all the animals. It is wonderful. The sign of an amazing holiday that left a real mark on all of us. We truly cannot wait to go back.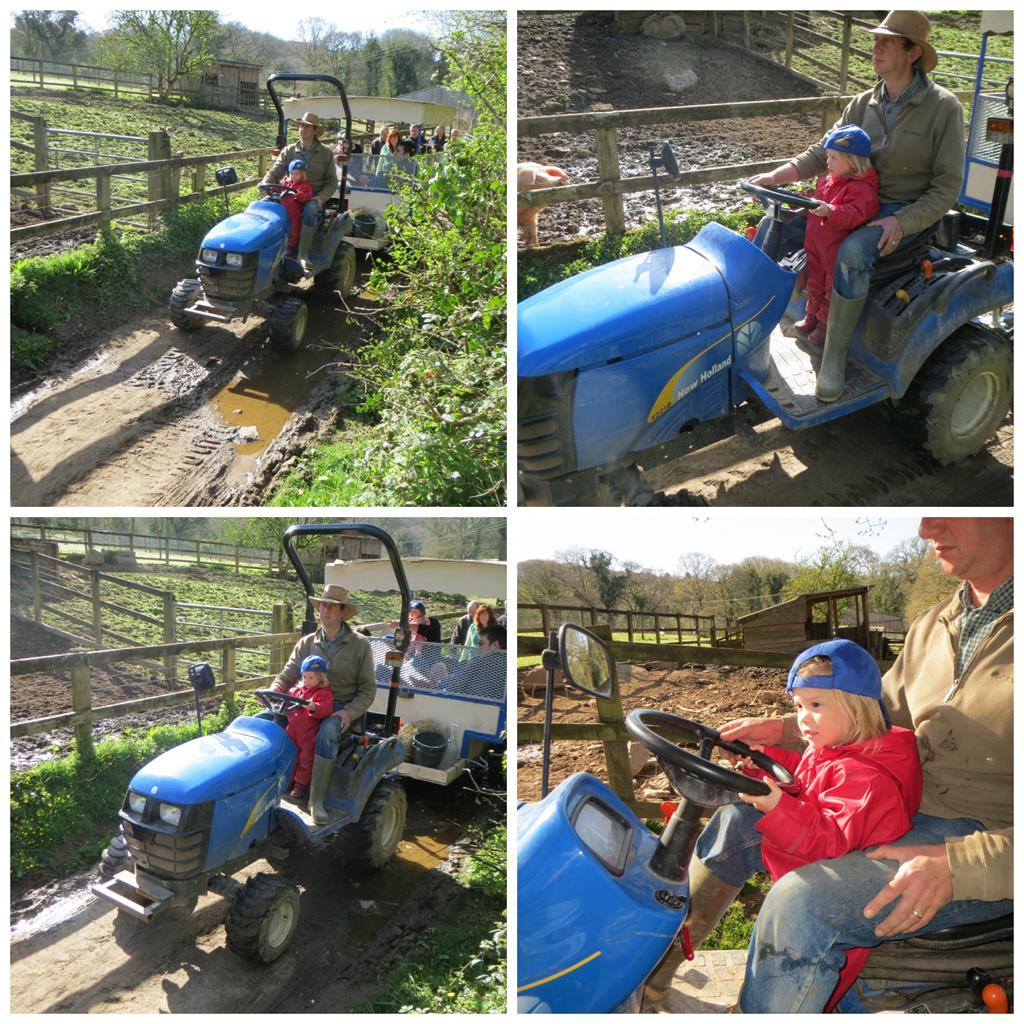 Esther and William are always talking about the animals we met on the farm and role playing different farm scenarios. They would have been happy to spend their week working with Farmer Nick and 'the Farmer Lady'!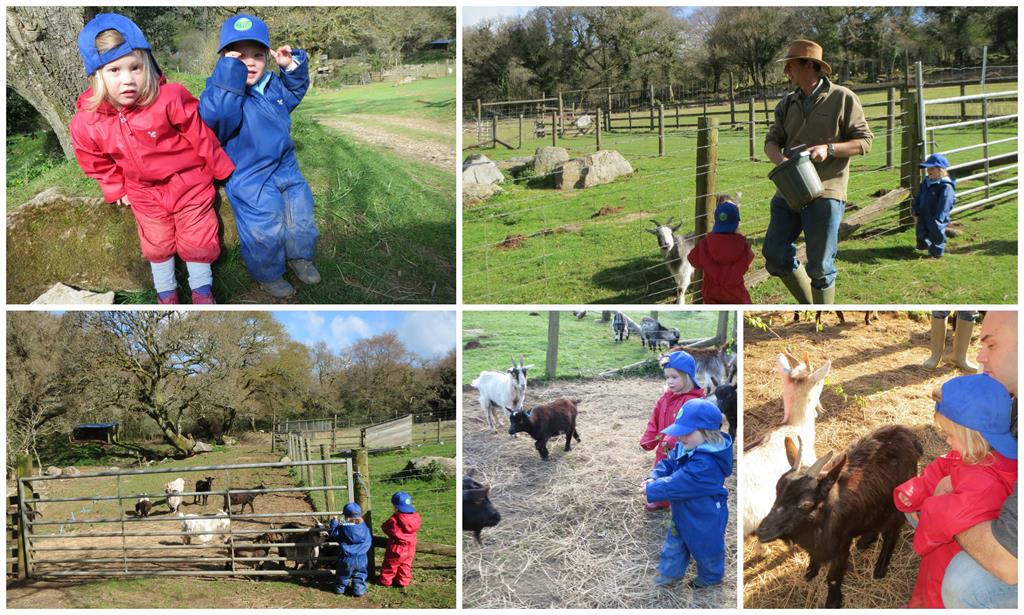 But we did get out and about a bit too, to places we will go back to again. Esther and William loved Lappa Valley and a highlight for me was cycling The Camel Trail.
It was wonderful to ride along with the sun on my face and the wind in my hair. Enjoying the spectacular estuary views. Esther and William loved riding in the trailer. And throwing their shoes out all along the trail!!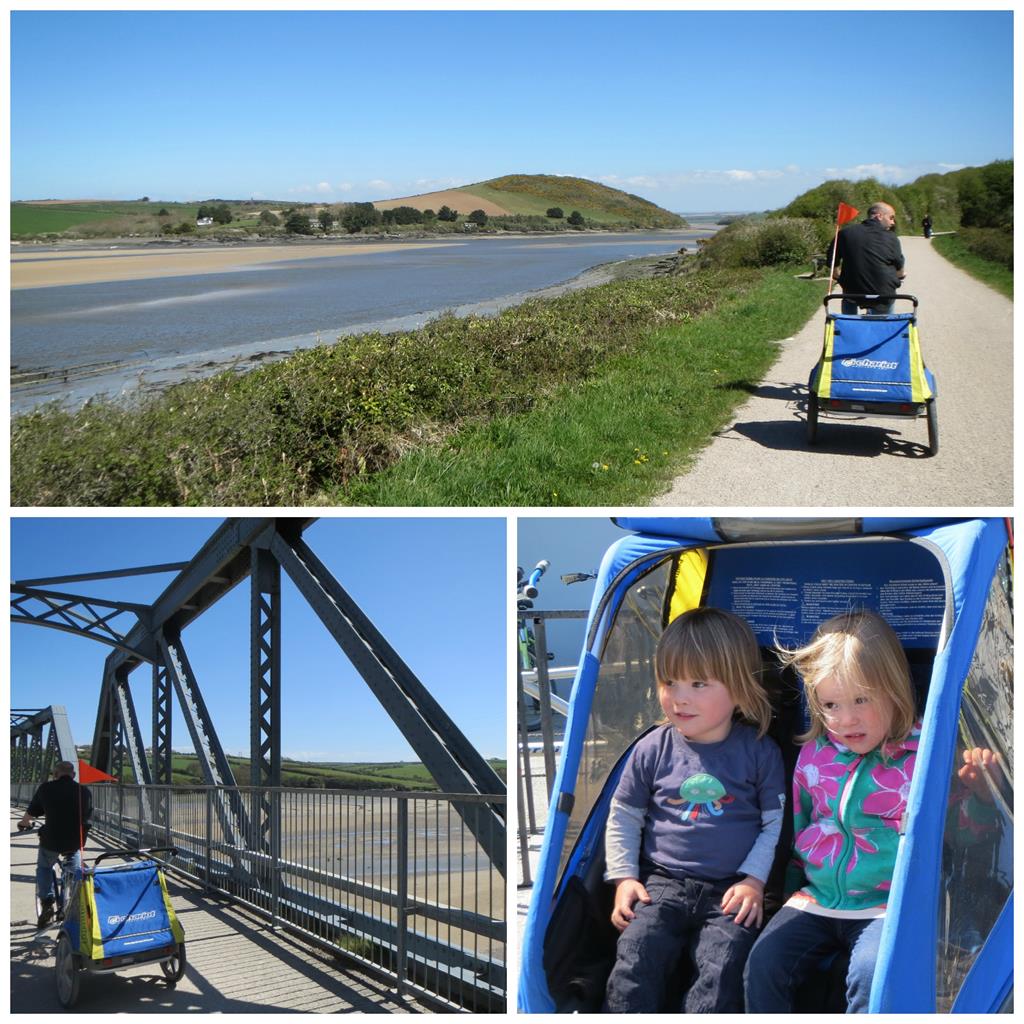 We were very lucky with the weather on our holiday and particularly on this day. The skies were so clear and blue. The sea was sparkling with dappled diamond stars. It was truly stunning.
While cycling along the trail I was able to look forward to the future. I could picture Esther and William perhaps next year cycling on little bikes with stabilisers. I could see them in a few years time racing each other on their bikes. I could see a future for us on that trail. And it felt so good. Knowing that year after year we could come back to this special place and just be, together.
After our cycle we went to Polzeath Beach for ice cream and a paddle. Again I was watching my toddlers but seeing preteens running to the sea with their body boards!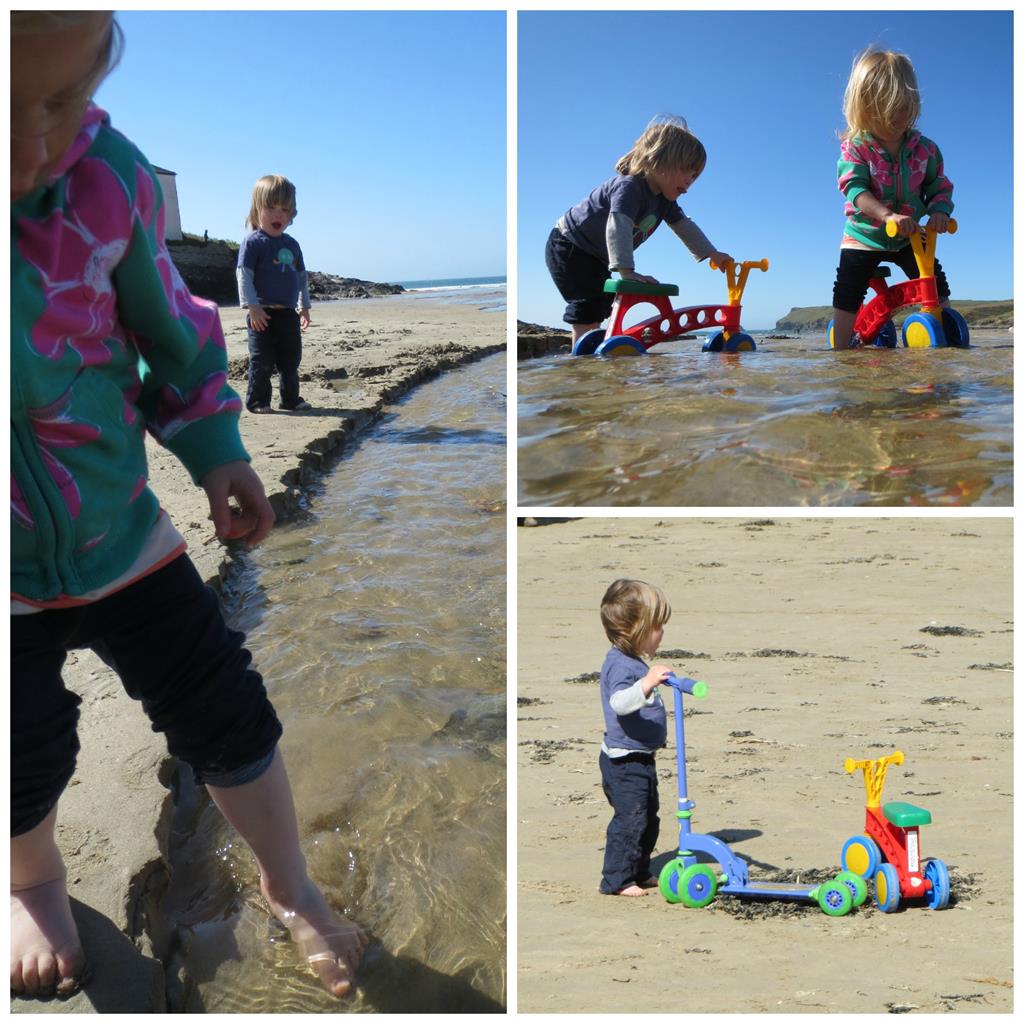 Esther and William had a wonderful time splashing in a little stream that ran to the sea, playing with the sand and enjoying the sun. Just for a little while we all felt at peace.
And Matilda was with us at the beach too, which confirmed what I already knew to be true.

Coombe Mill is a special place for us as a family of five, a place to feel near the Tilda, our special place by the sea.