For the last three months we have been testing out some Toddlebikes.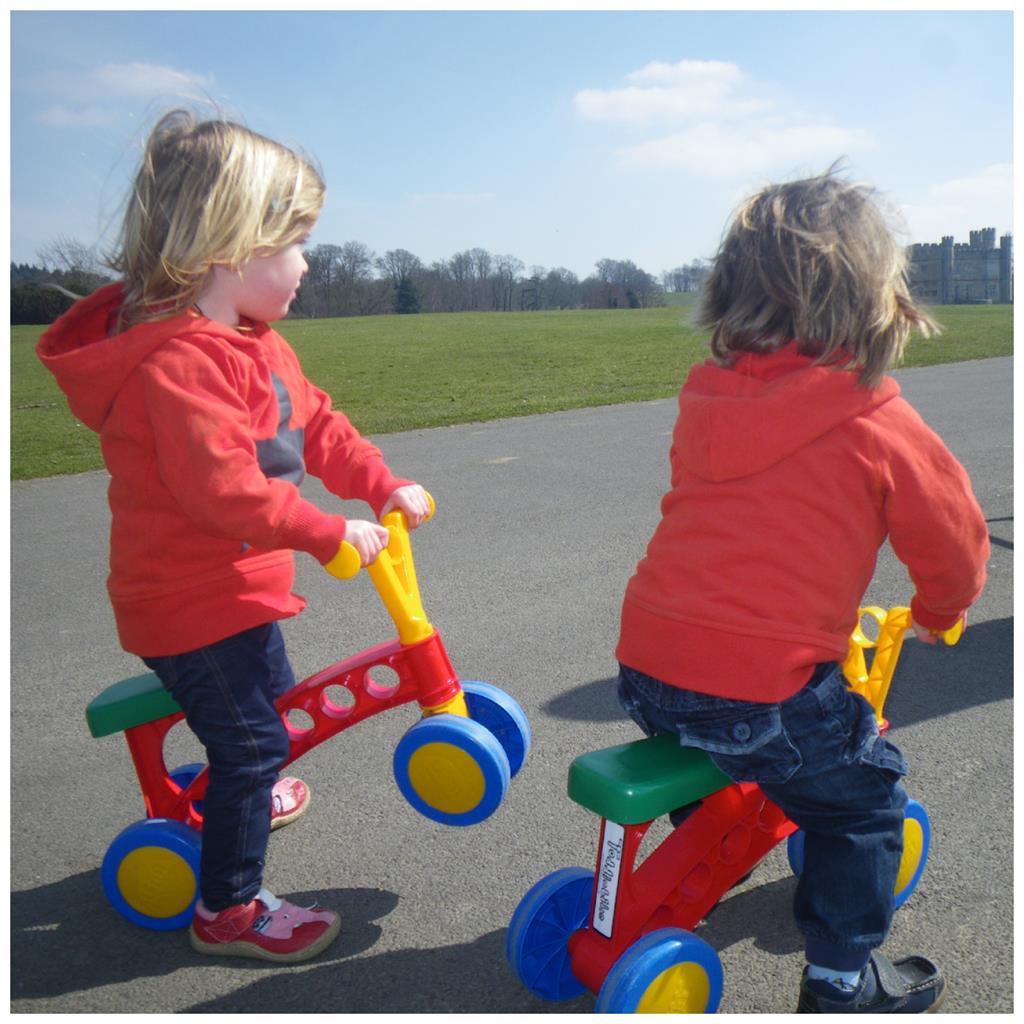 I have to say that considering the simplicity of the design I cannot believe the impact that they have had on our lives.
Esther and William adore them and they come with us wherever we go.
WHEREVER we go!
We took them on our holiday to Coombe Mill Farm where we were able to test them on a wide range of terrains.
We have taken them to zoos, stately homes, farms and beaches and all around the world in our back garden and imaginary play.
Esther and William have very little legs and though they are nearly three years old they are quite reluctant walkers. I think this is because they did not walk until confidently until they were 20 months. The Toddlebikes mean that they are able to get around independently and have lots of active fun.
We have used them so much in the last 12 weeks that I think Esther and William can now be considered Toddlebike pros.
They have perfected tummy riding and tummy racing and enjoyed exploring lots of other ways of using, and abusing(!) their Toddlebikes.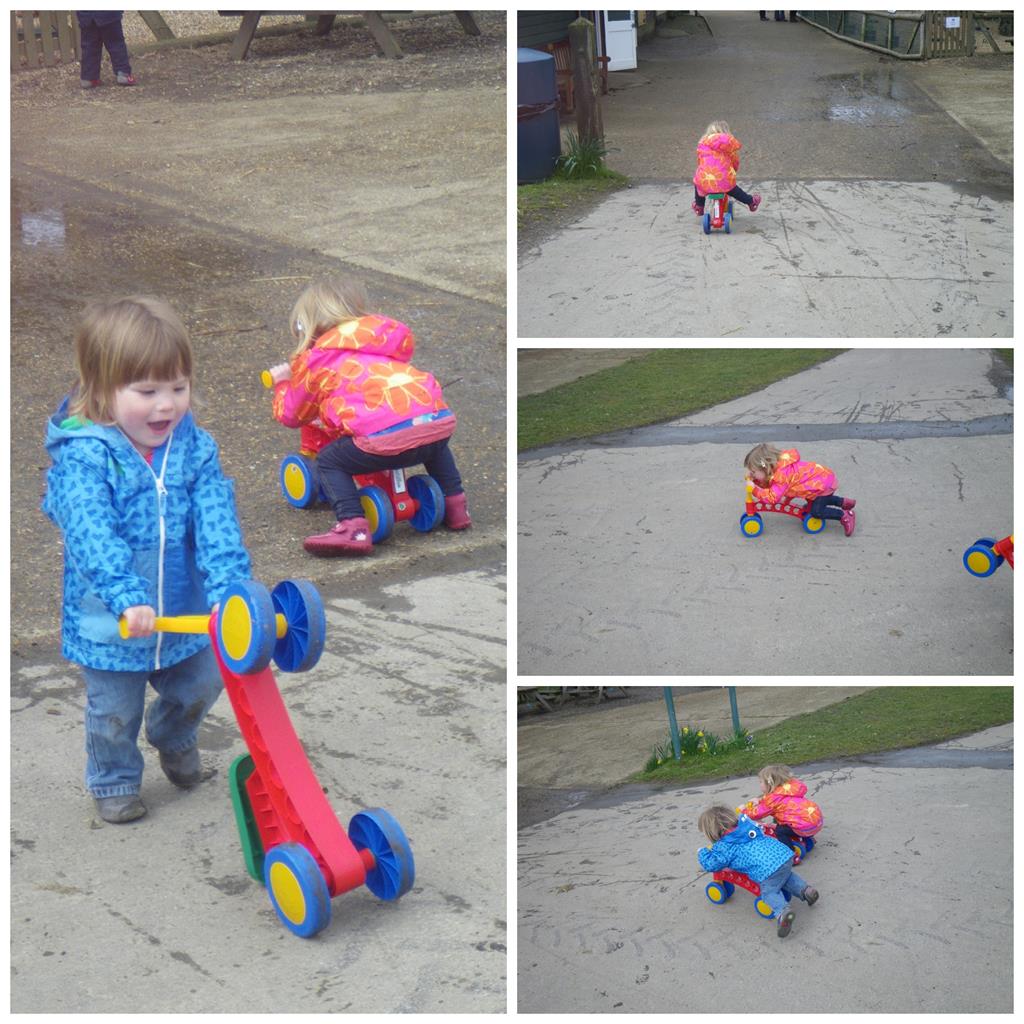 They love to ride their Toddlebikes with their feet off the floor. Esther does this with the poise and grace of a ballerina or synchronised swimmer. William like a crazed stunt biker!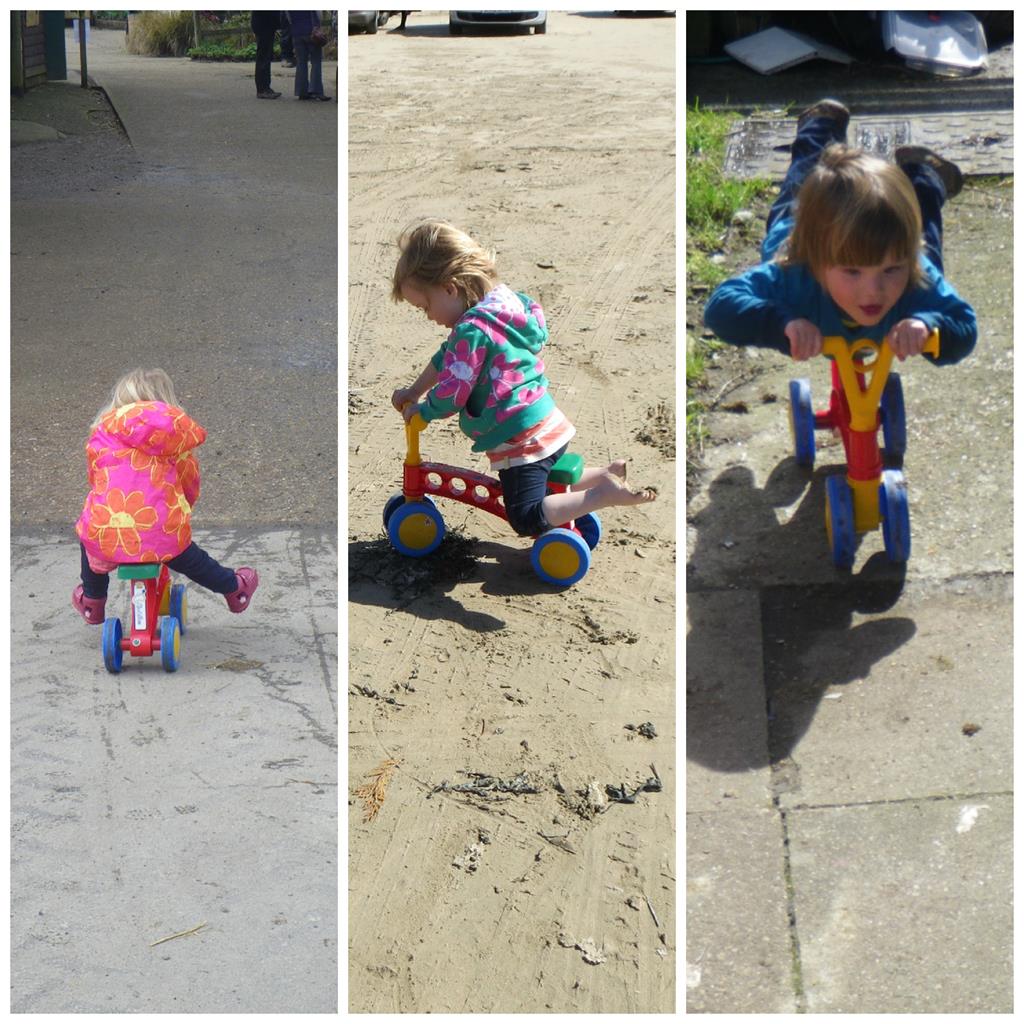 We have found that the bikes work well on concrete, tarmac, gravel, sand, grass, through shallow water, on a trampoline and on wooden ramps.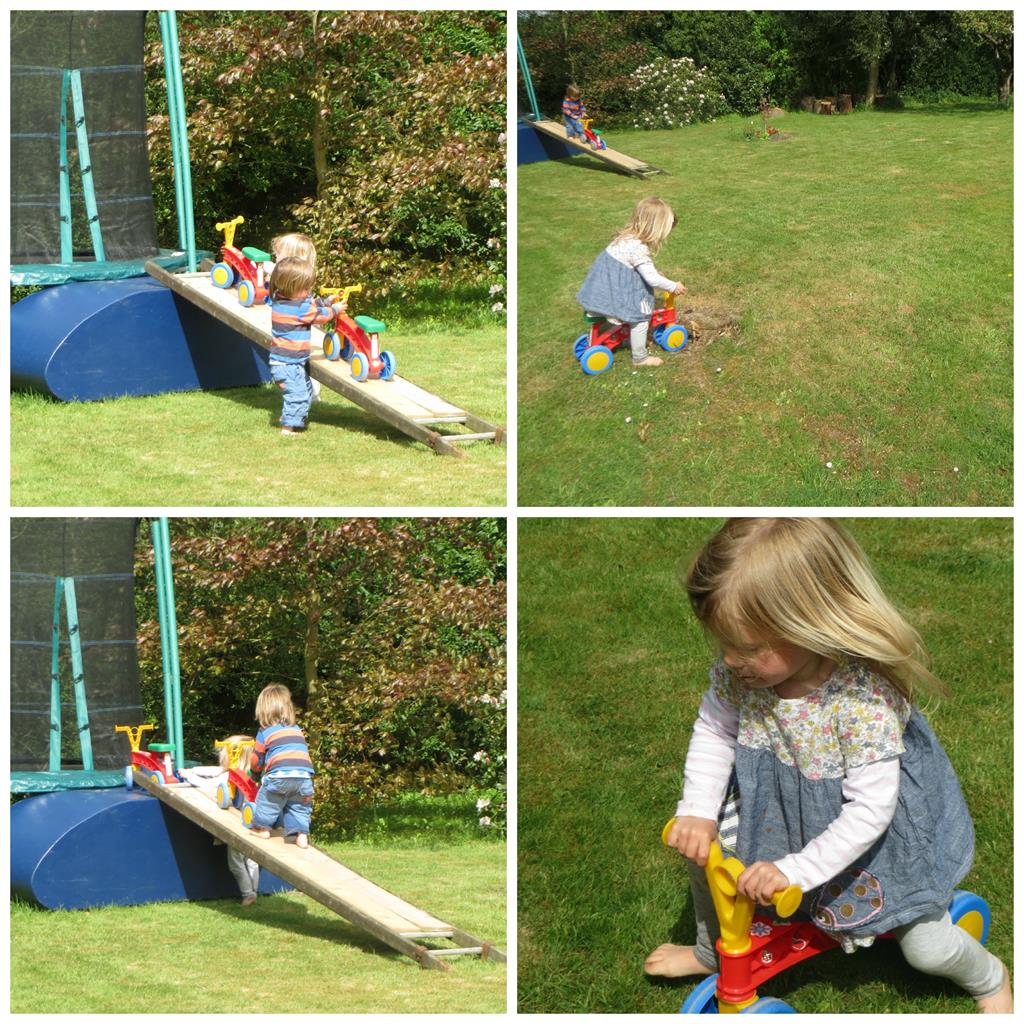 We have been able to use them safely over all these surfaces and terrains, up and down hill.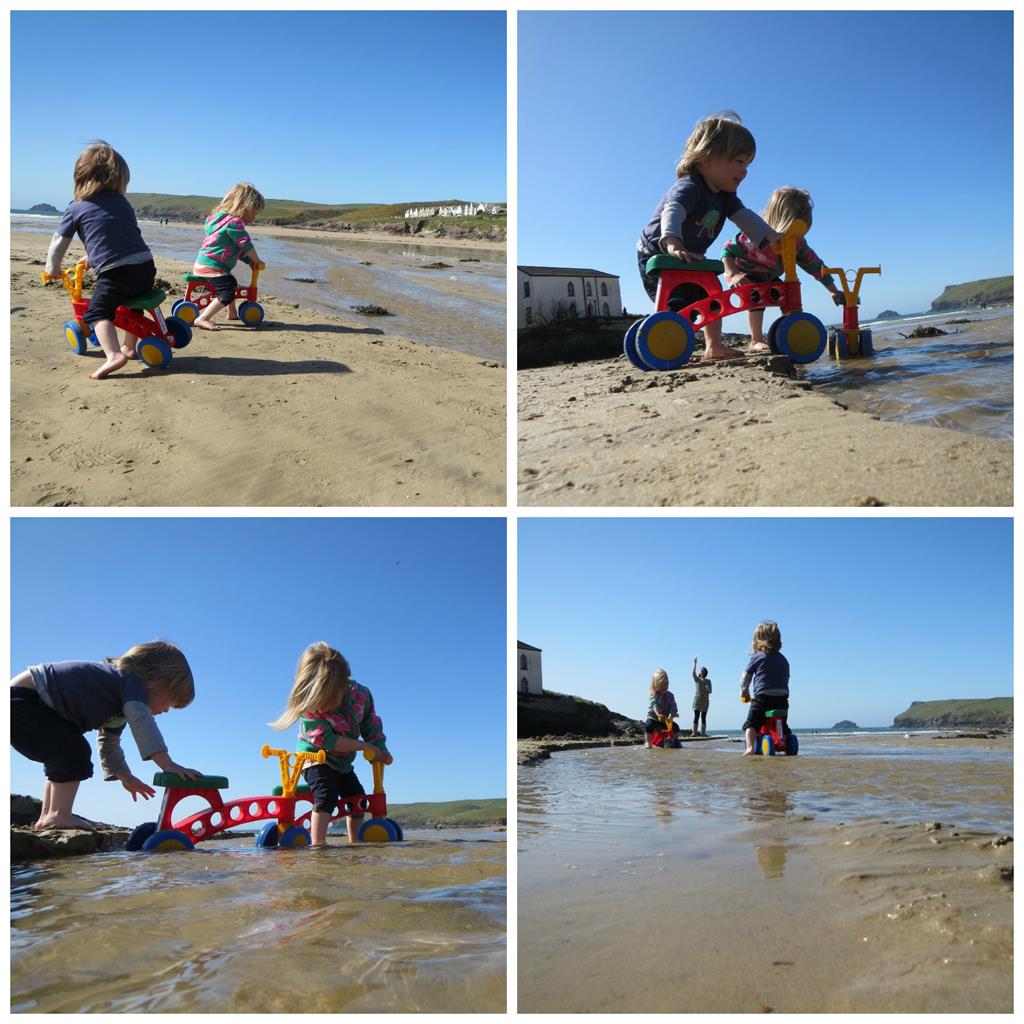 Esther and William pretend that their bikes are trains and tractors, buses and horses.
They use them to sit on, put their snacks on, build towers on and sandcastles on.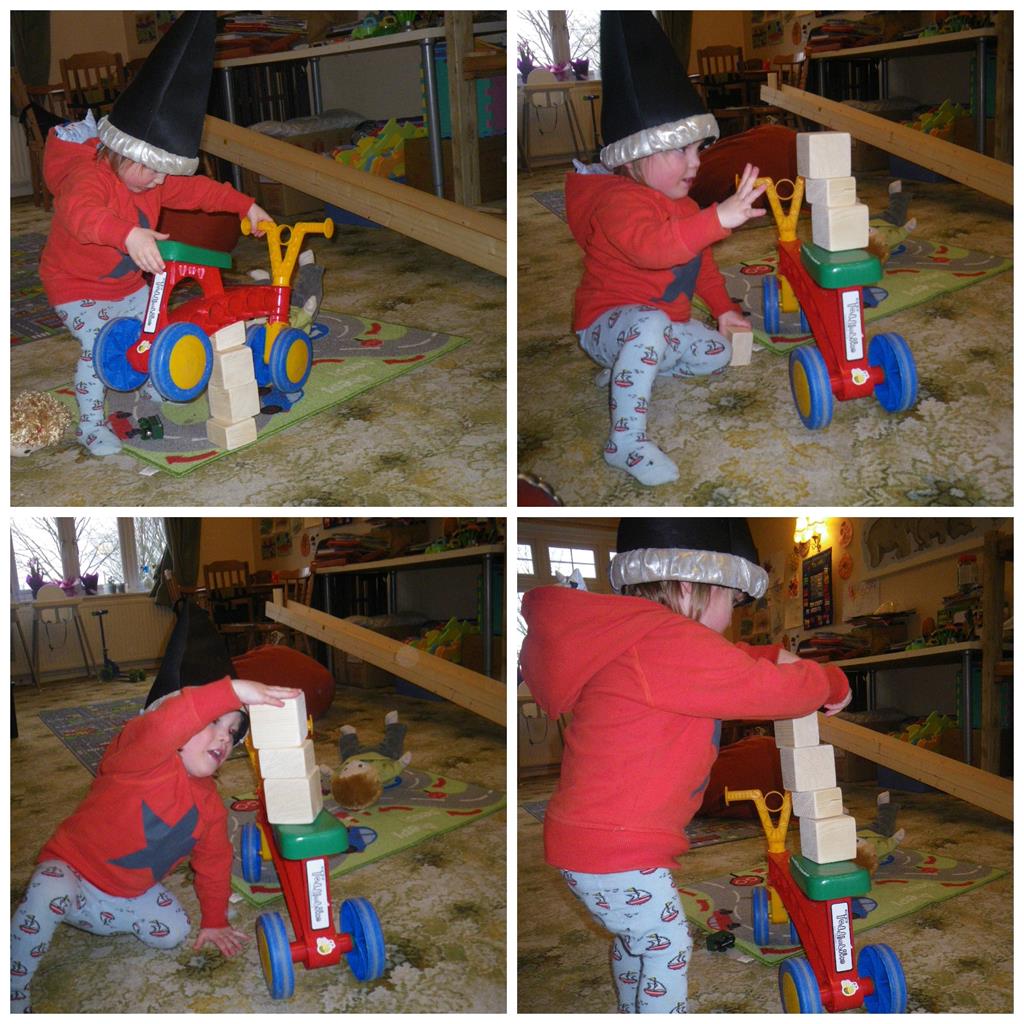 They use them as tables and as chairs and as push along toys.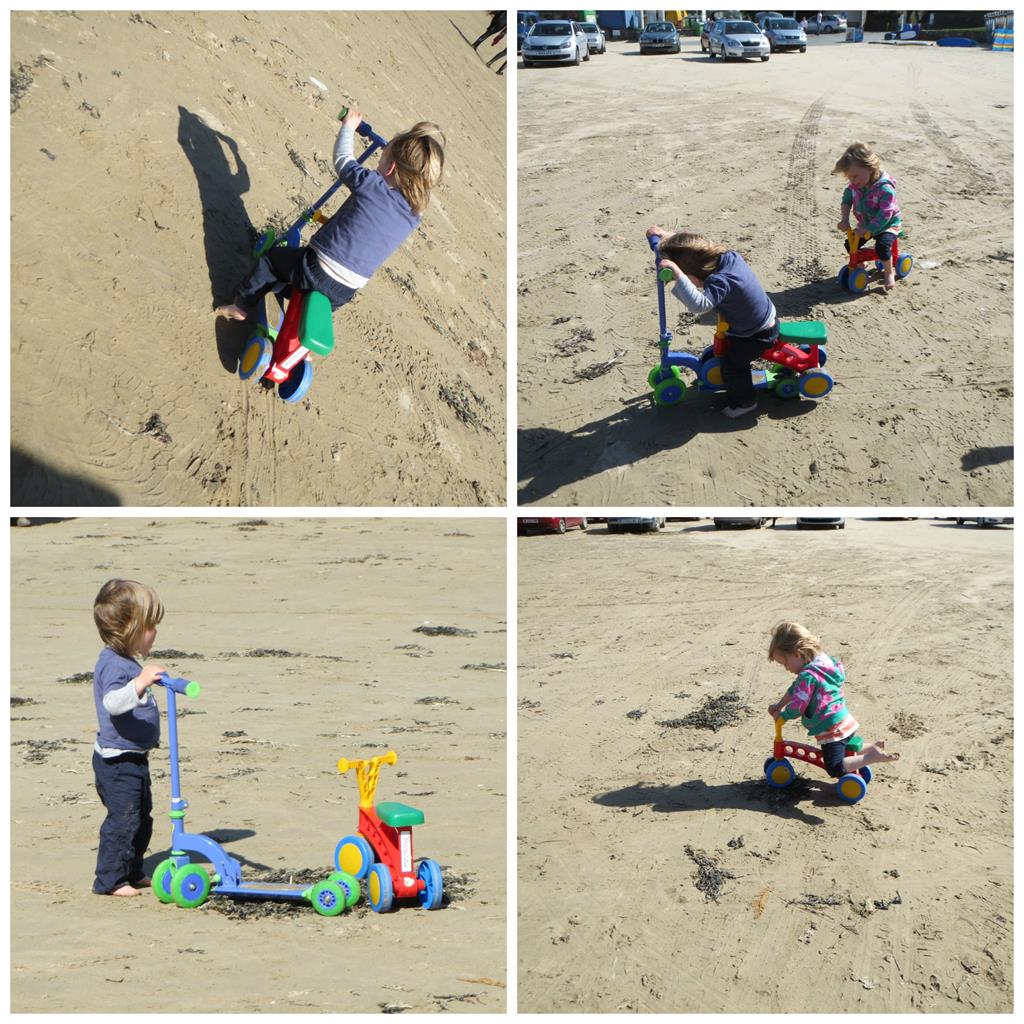 They try to add them on to scooters to create a new ride on toy!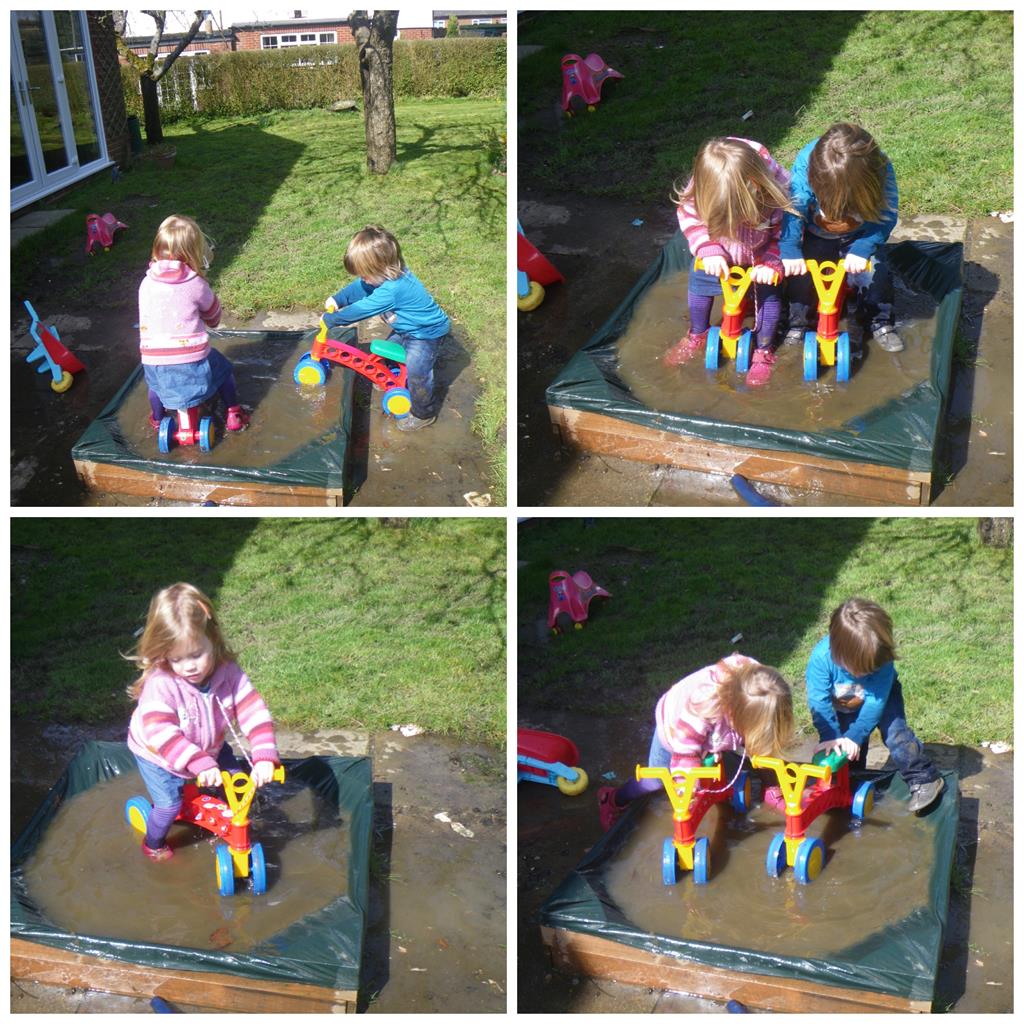 I love to see how they use them in their imaginative play.
William tries to balance his bike upon a tower of bricks.
Esther puts her bike on blocks so that she can work on the wheels as she has seen her Daddy do with the cars.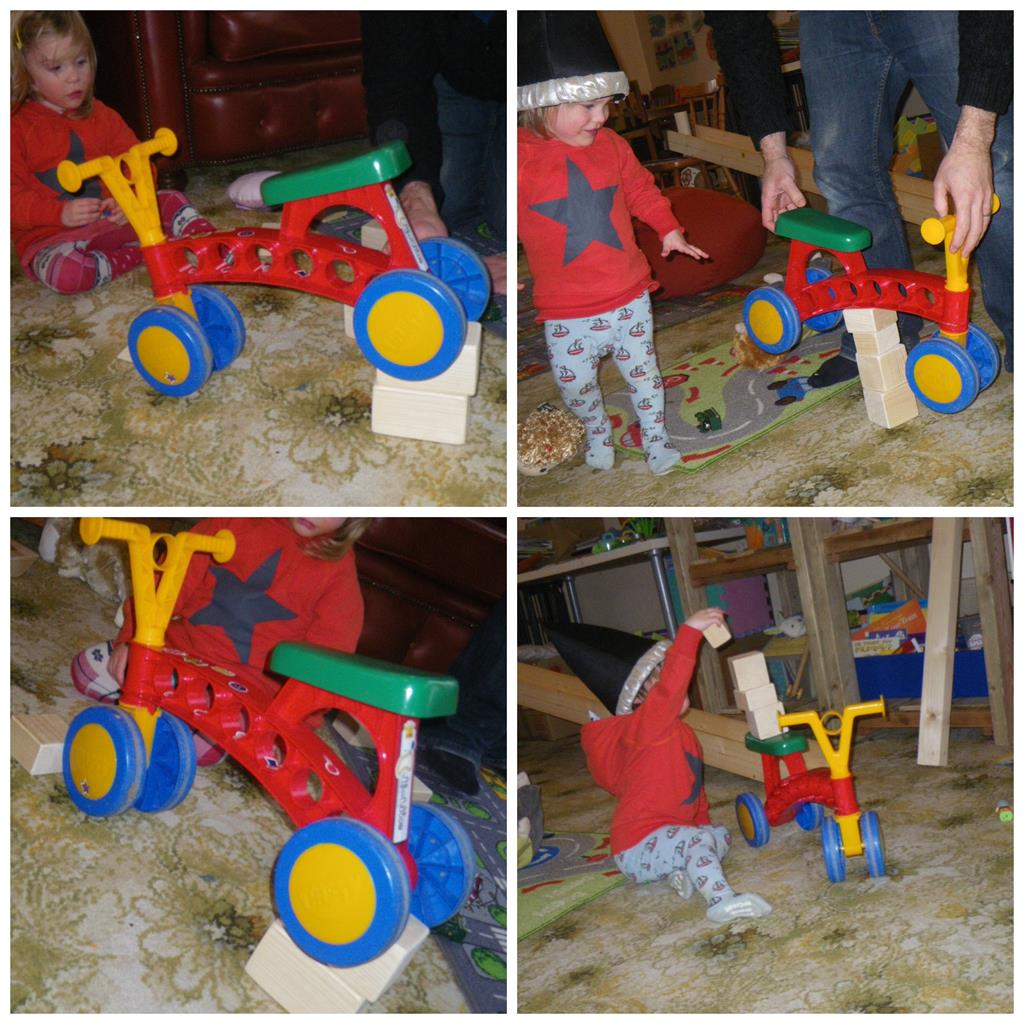 These bikes are suitable from 1 – 3 years.
They cost a little over £25 and I think they are such great value for money.
Here you have a bike, a seat, a table and an incredibly versatile role play toy on wheels.
I am so glad that we were able to be involved with the Toddlebike Trial 2013.
This is a product that I will be promoting to all my friends and family with babies and young toddlers.
Since starting this trial Esther and William have developed speed, agility and enthusiasm for being on the move.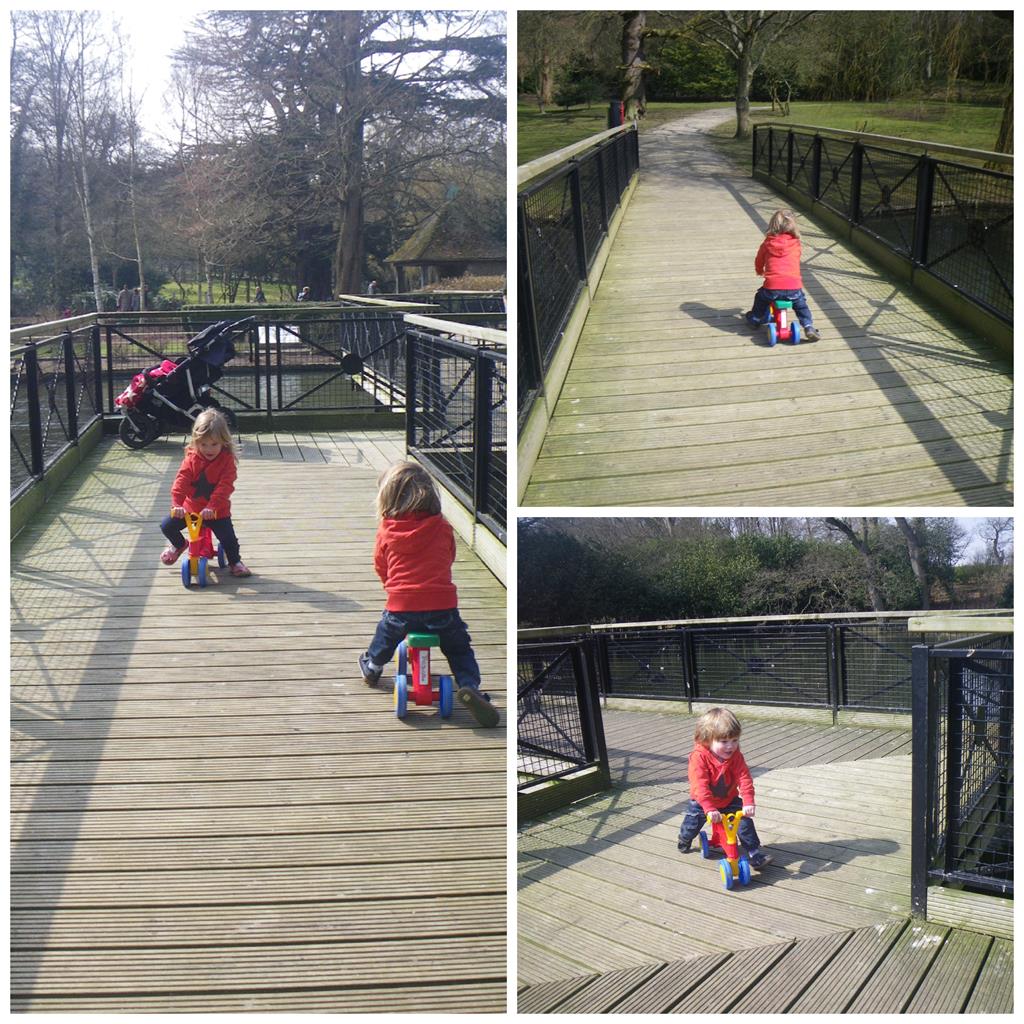 Esther has also learned to pedal a tricycle and William knows what to do too. His little legs just cannot yet reach the pedals.
The Toddlebikes truly are fabulous and have made me understand the power of a balance bike for a young toddler to gain the skills and confidence needed for learning to ride a bike.
Our Toddlebike adventures are not over yet so please watch this space.
We were sent two toddlebikes free of charge to be part of the Toddlebike Trial 2013.