Esther, Bea and Edie
Have a new play mate
She is cute and cuddly
A funny little bunny
Who hops and giggles
And wiggles her ears
And calls out phrases
Including
Just in case pockets, just in case
When Lily arrived it was Bea I had in mind
And Bea does like the cuddly bunny
But it is Esther who has played with her more
And Edie, 6 months old, who enjoys her the most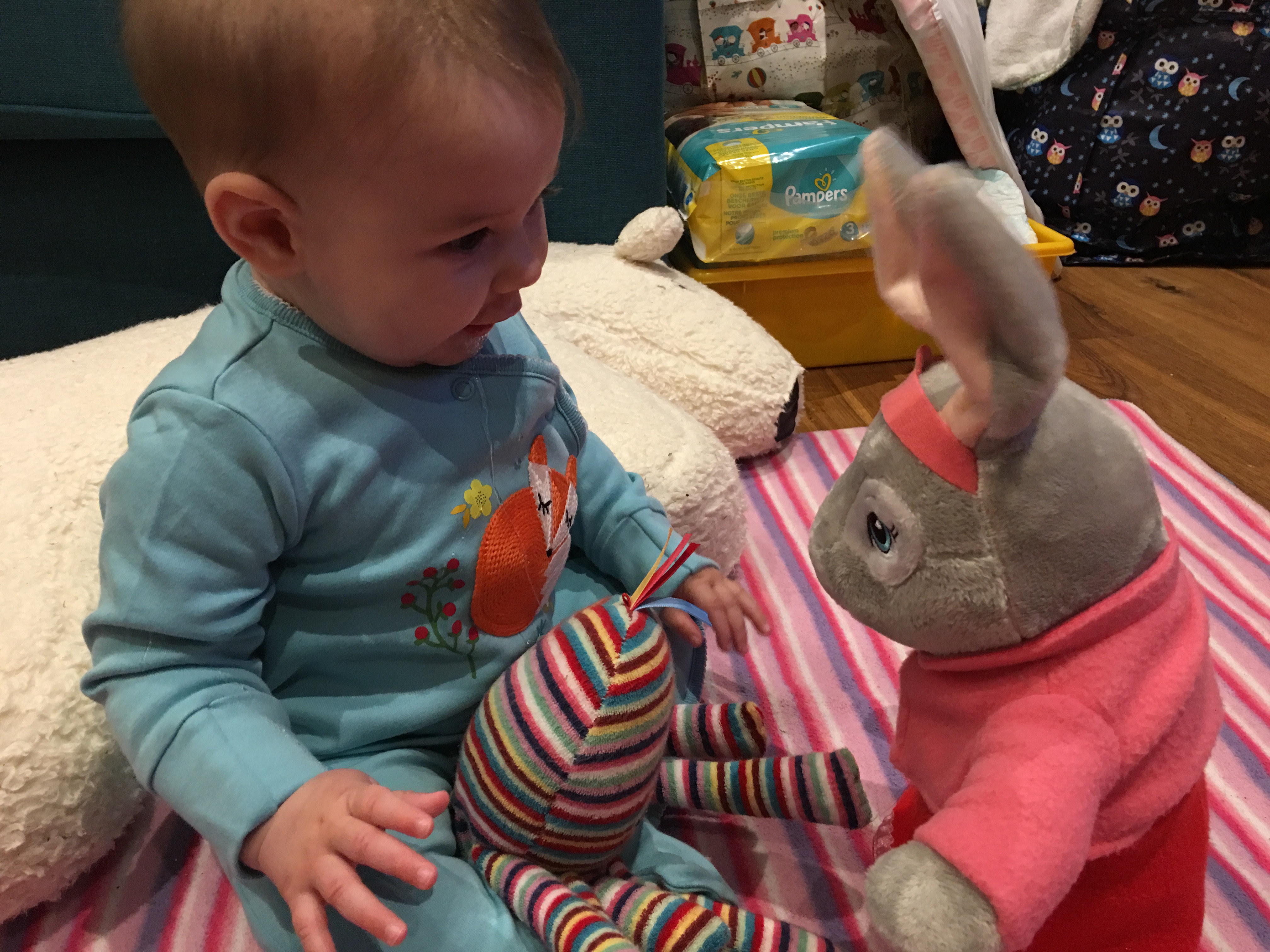 She giggles when Lily giggles
And smiles as she wiggles her ears
She bounces on her bottom
As Lily Bobtail hops
It is very cute to see
Is aimed at children aged 18 months above
Children who have heard the Beatrix Potter stories
Who have seen the CBeebies adaptation
Children who know her special phrases
Such as
Not bad for a rabbit, huh?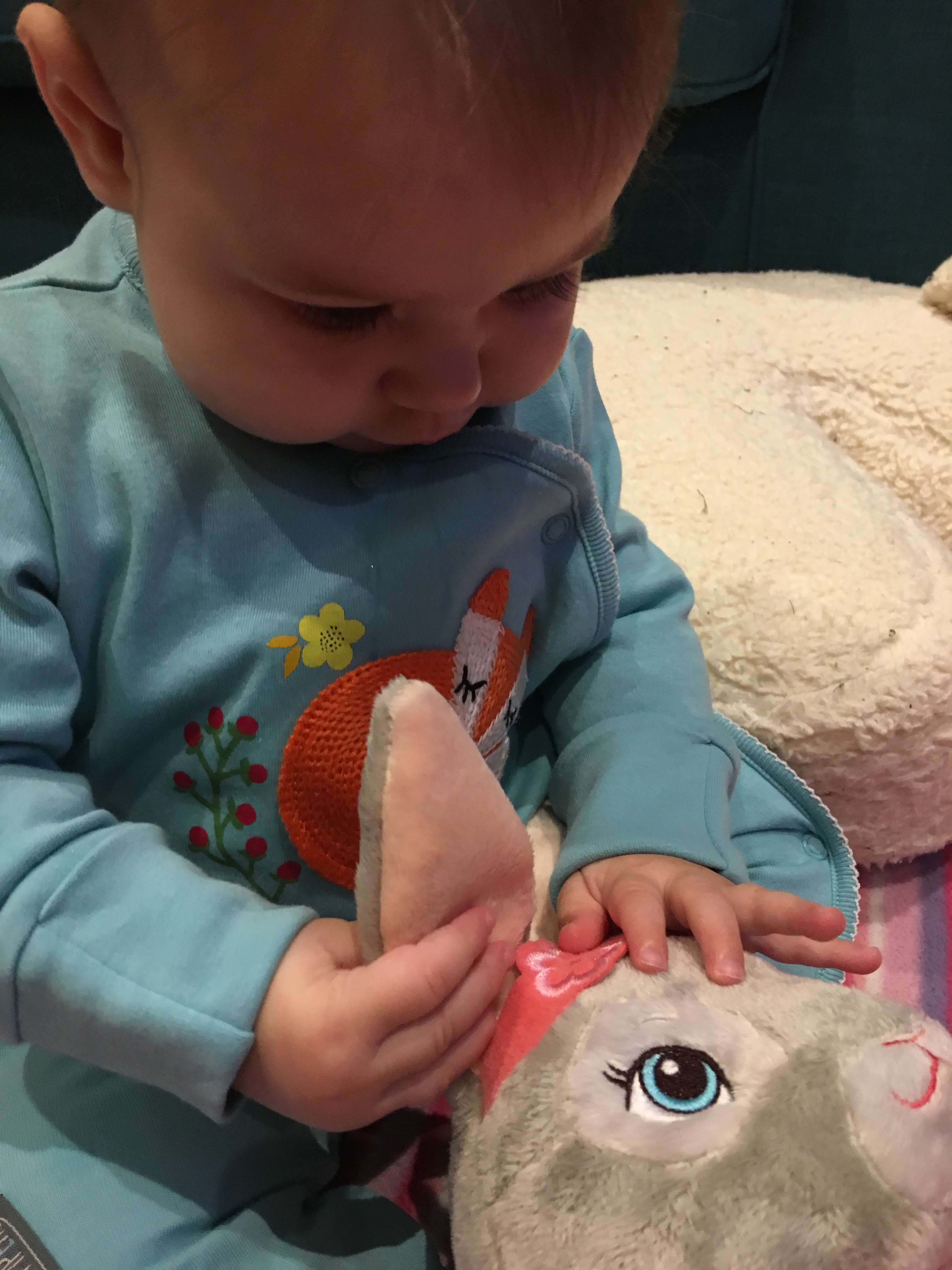 Bea loves to cuddle Lily
When she calls out
You need a big hug!
Lily Bobtail comes with batteries
Perfect for Christmas morning
She is ready to play
As soon as she has been unwrapped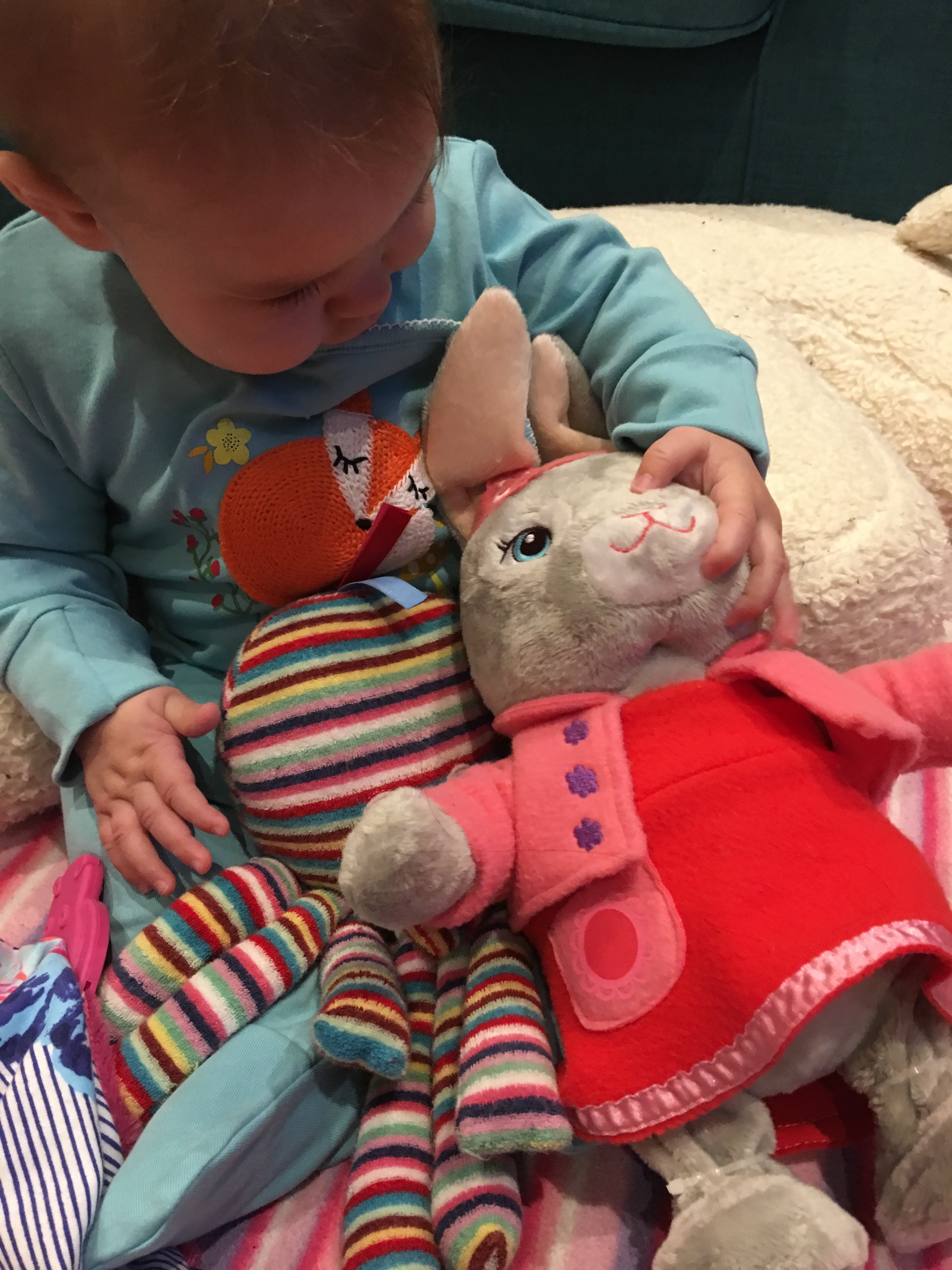 To make Lily talk and move
You give her hand a gentle squeeze
This is easy for toddlers to operate
Brilliant!
Lily Bobtail is 40cm tall
So stands tall on display
Making her a lovely addition
To any nursery or playroom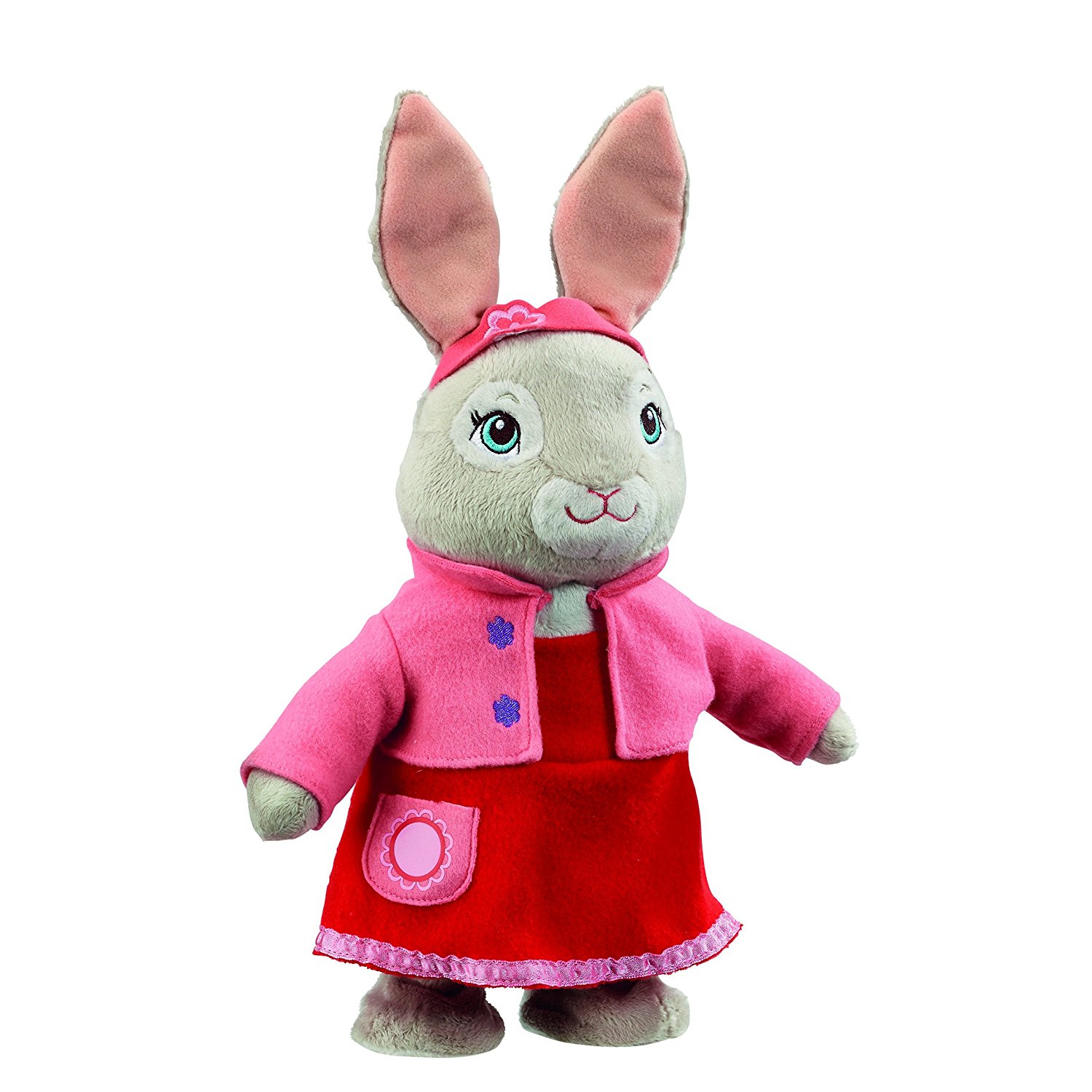 Lily is a lovely cuddly
And a fun to play with interactive toy
Available from a range of toy shops
With an RRP of £25
A perfect present for Peter Rabbit fans this Christmas
We were sent one Hopping Lily Bobtail for the purpose of this review