Penguins are perfect for little babies
The stark contrast in their black and white design
And their friendly character
There are lots of lovely story books about penguins
And many many penguin toys
If you want to pick up a penguin for your baby this Christmas
Here are a few ideas
Peanut the Penguin is a cuddly toy from Jelly Cat. Our children have a Jelly Cat collection and all the toys are super soft and excellently made. Their high quality makes them suitable from birth. They are perfect for snuggling. A cuddly friend that make a super cute photo prop too! Peanut comes in three sizes making them great sibling gifts as they could share their very own family of birds.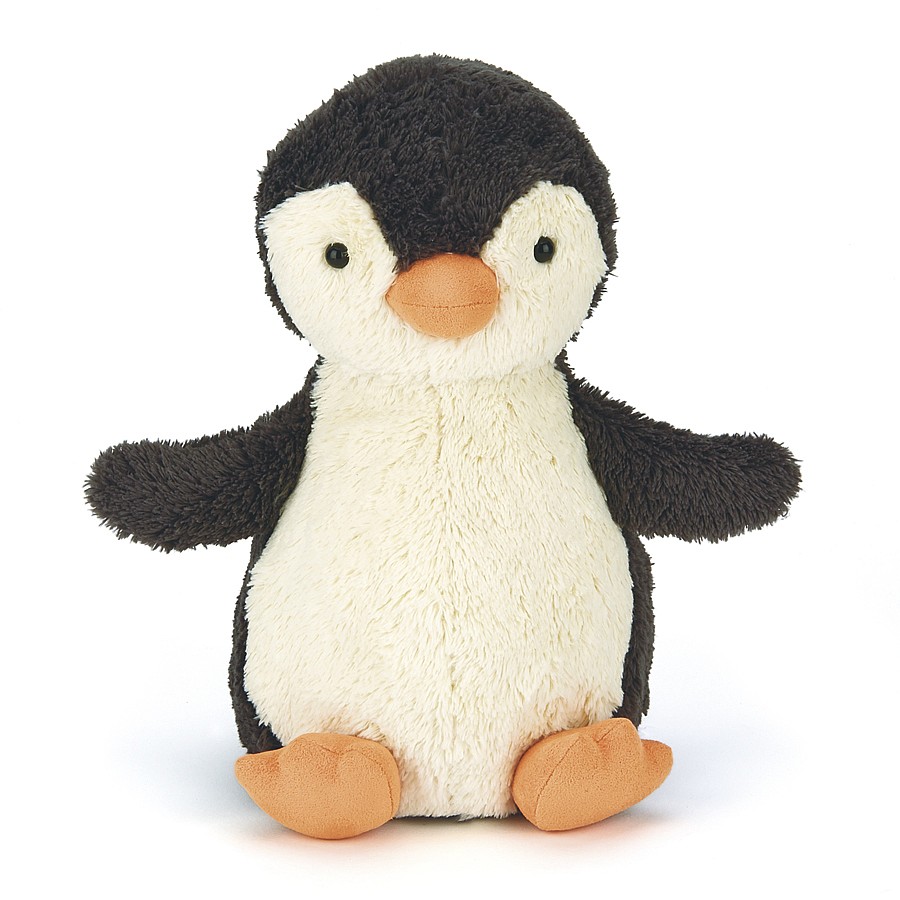 A stacker is a classic baby toy and makes a perfect present for a first birthday or Christmas. We are huge Franck and Fischer fans and this penguin iceberg stacker available from Babipur is lovely. There are four wooden rings to stack and a penguin to perch on the top. This toy is great for developing fine motor skills. Children can learn as they play about balance, size and ordering. This penguin stacker would also make a stunning nursery or playroom display.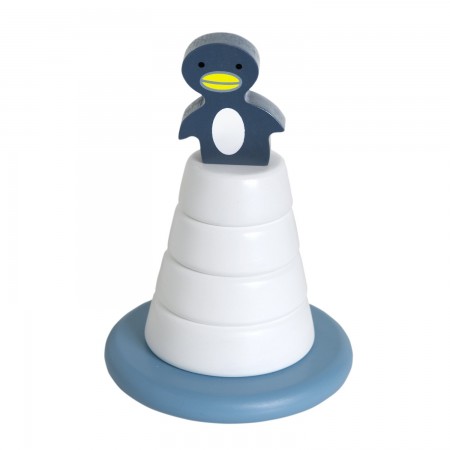 At Christmas I like to give each of our children a bath toy. This year I have my eye on some beautiful wooden ones from Plan Toys, including this penguin sailing boat. Made from sustainable rubberwood these bath toys are in a class of their own and perfect gifts for a special baby to treasure for years to come. A toy that encourages sensory play and storytelling in the bath.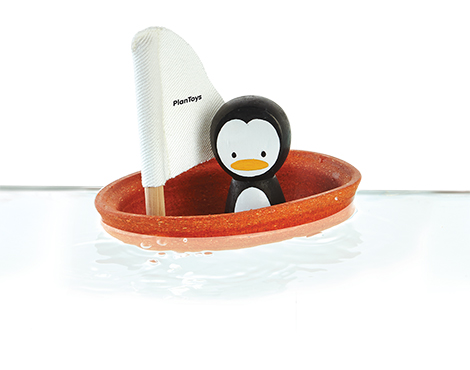 How about a game of penguin peekaboo with one of these organic muslin swaddles from Piccalilly. The rainbow penguin print is just beautiful. A perfect penguin present for mummy and baby to share. A Piccalilly penguin muslin has a multitude of uses for the party season and beyond. This will definitely feature in my letter to Father Christmas this year!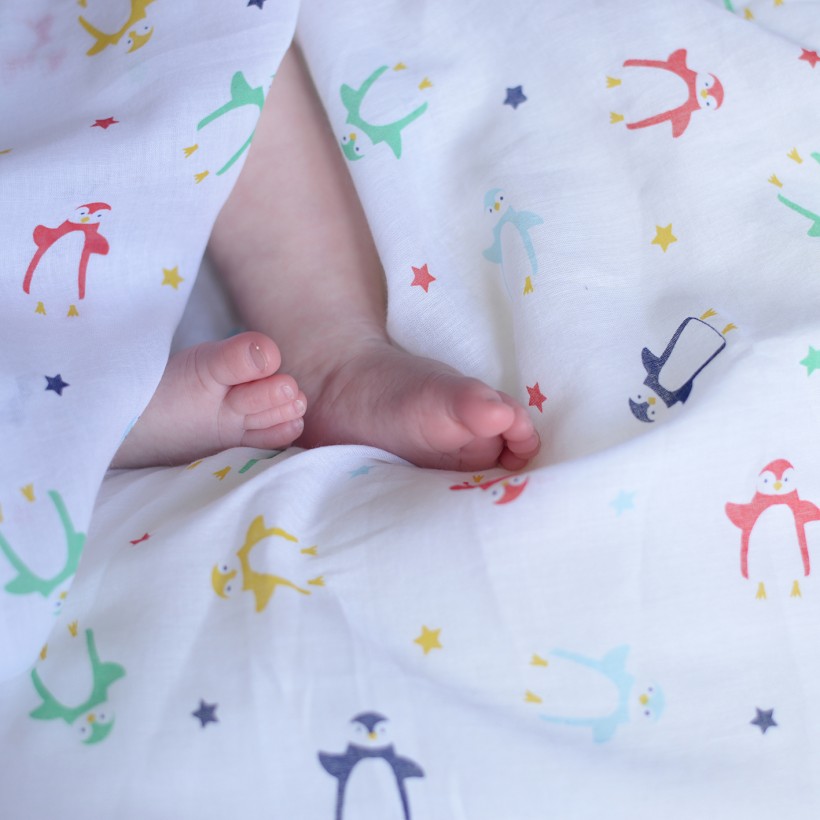 Edie is lucky enough to already own this happy little penguin from Hape.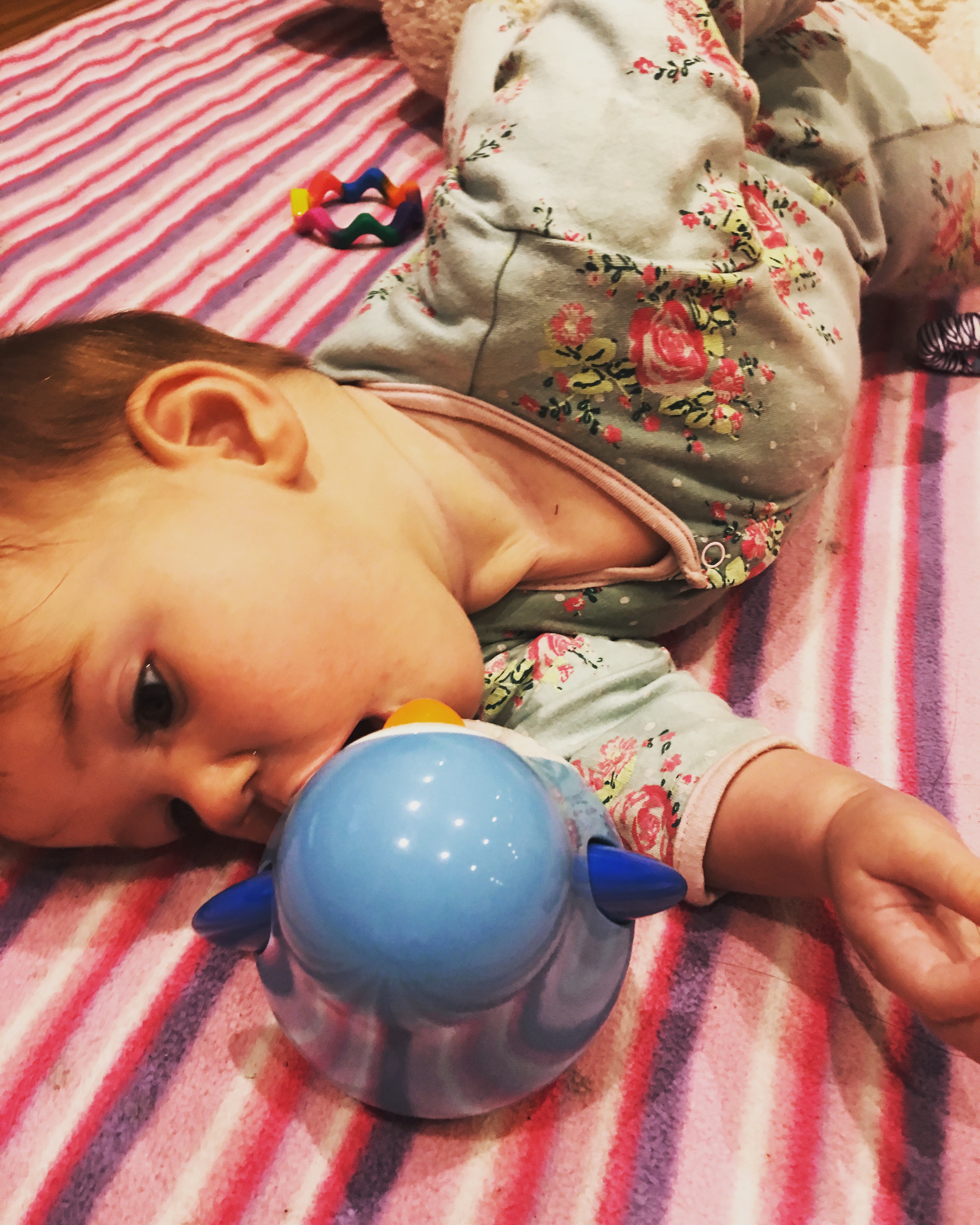 The penguin musical wobbler is a little like a Weeble. Weebles wobble but they don't fall down? This cheeky chappy spins and wobbles while jingling, jangling and tinkling with a gentle musical sound.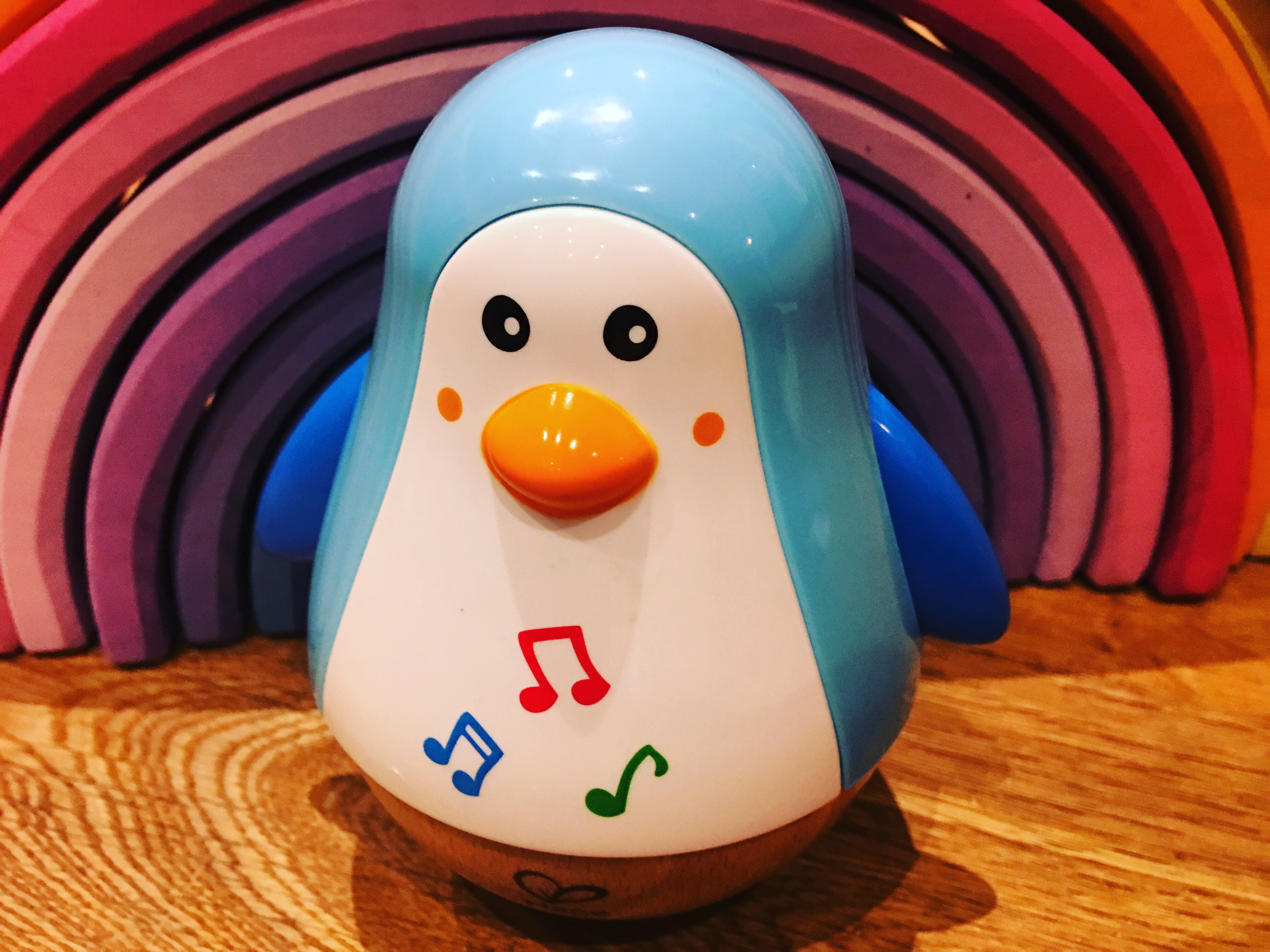 Edie loves her new penguin friend but actually the older children love it too. Especially William who enjoys spinning the penguin. Hours of fun for all the family with this very cute and friendly Hape penguin.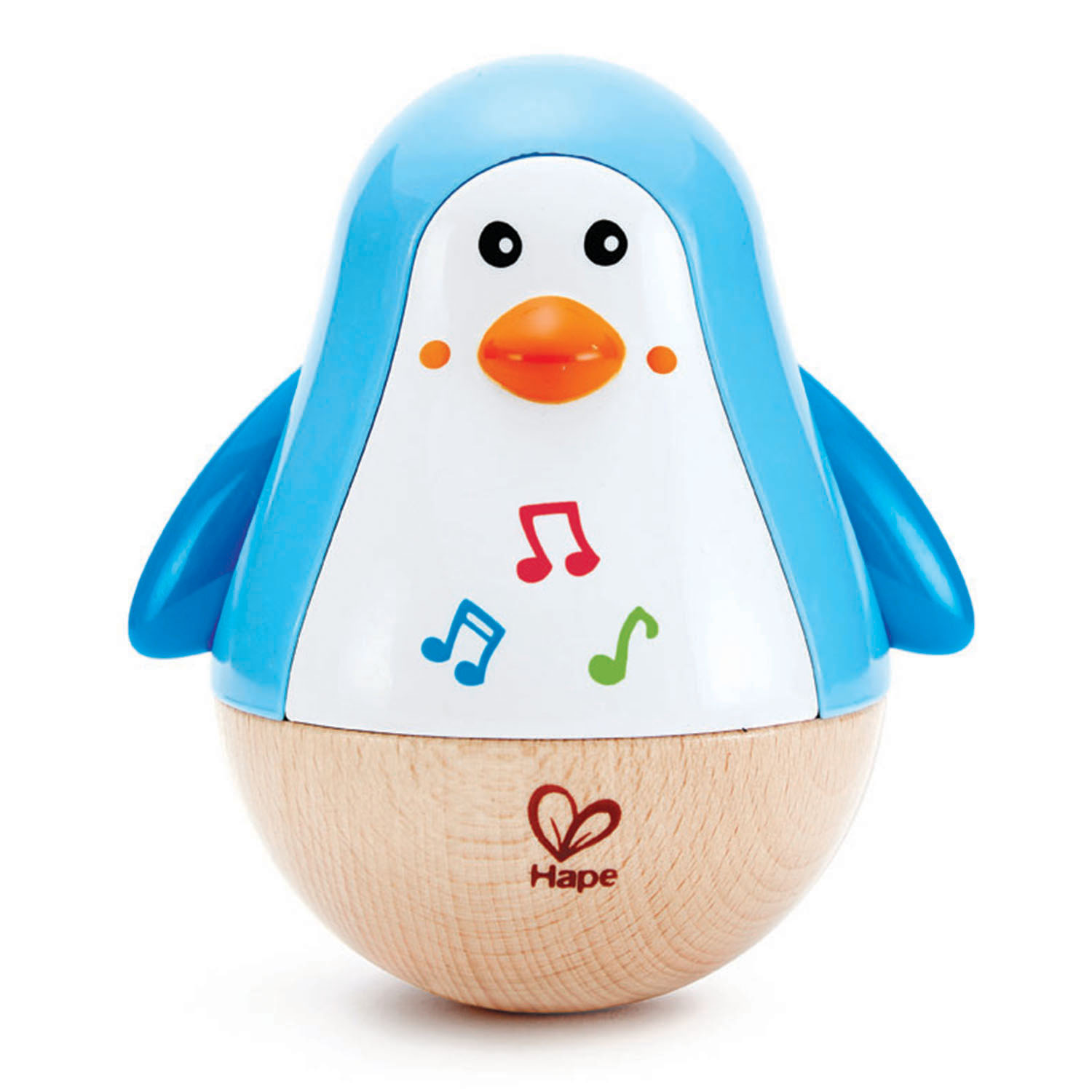 I don't think you can really be a parent without knowing the 'That's Not My …' books and 'That's Not My Penguin' is one of the best for our littlest people with it's striking black and white pictures. These sensory stories are perfect for babies. Looking at the pictures, feeling different textures, listening to words … a wonderful way to begin their journey with books. A super stocking stuffer this Christmas!
A beautiful gift to last through babyhood to toddlerdom is Zoe the Penguin, Zazu Music Box from Cheeky Rascals. This little penguin provides a light in the darkness and sounds to soothe a baby to sleep. A beating heart, a lullaby, nature sounds. If baby cries Zoe the Penguin will start to play your chosen sounds, after 20 minutes if baby is sleeping the sounds will stop. The nightlight has two brightness settings. This is a companion for any little one who struggles to sleep at night. I know that Bea loves hers and carries it with her around the house.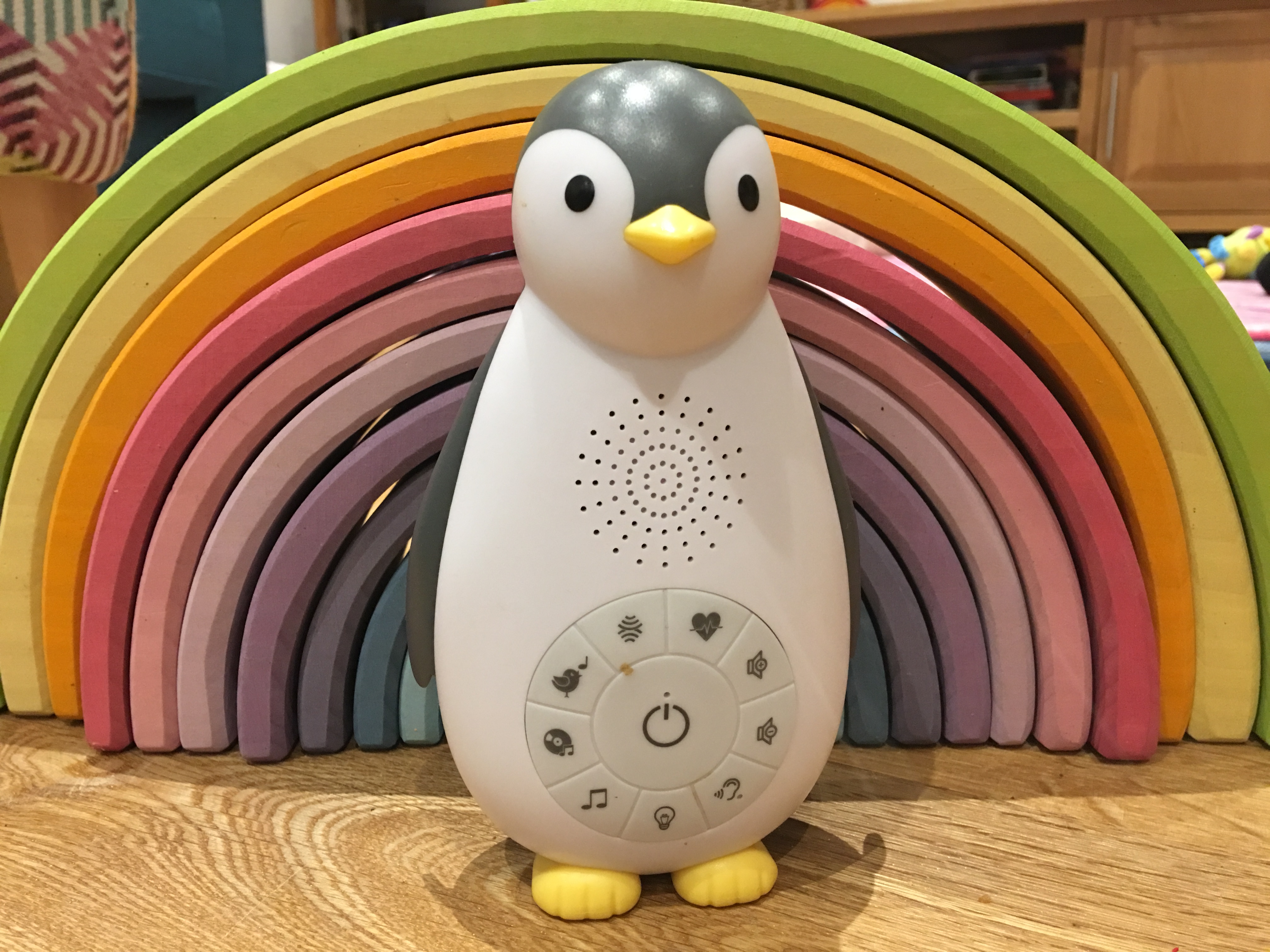 Lastly on this penguin list, a lady from Lamaze! A bend and squeak penguin on a stick. Perfect to grasp and hold on to. Perfect for hide and find games. Edie loves the loud squeak of this penguin. She loves the contrasting patterns to look at and the different textures to feel. This is a toy she plays with a lot. A lovely Lamaze penguin.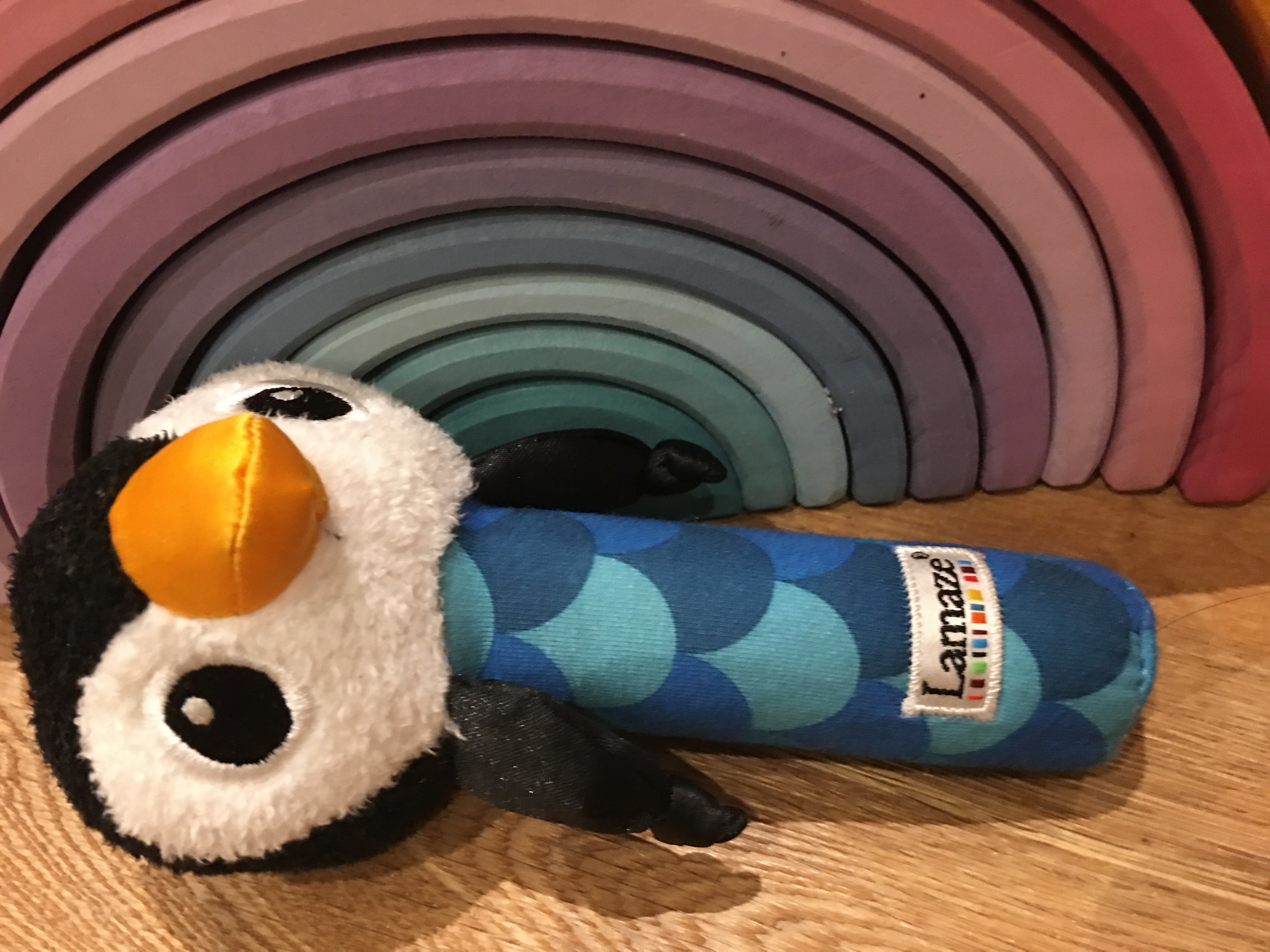 This is a collaborative post